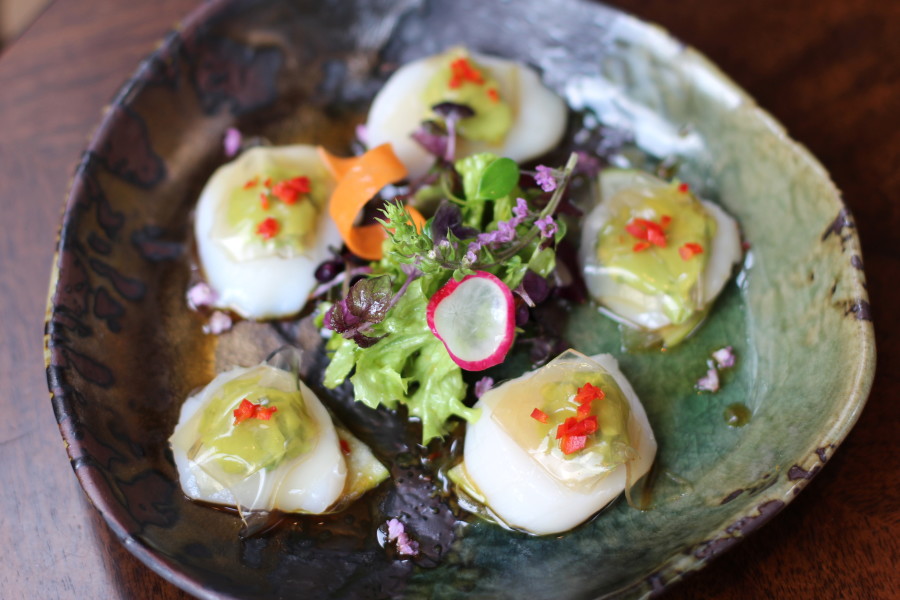 Upmarket Japanese-Peruvian in Parsons Green
Koji is an upmarket Japanese restaurant located on the southerly crook of Parsons Green, serving an Asian-Peruvian styled menu from a star studded cast of chefs straight out of the Nobu kitchens. You might remember my first visit to Koji, where I had a great time but noted a few areas of improvement. A few months later and I'm back, to find that the food and service are of a quality that could easily rival some of the best Japanese restaurants in London.
I'm so glad that West London is finally catching up in terms of its culinary offerings, and Koji is a restaurant I'll be visiting often.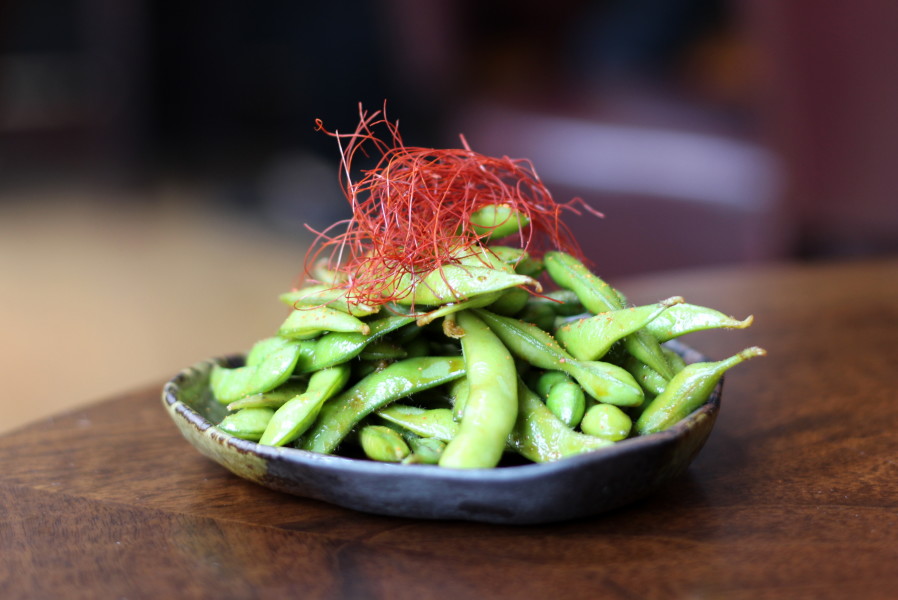 The interior design is clean and modern: lengths of dark wood from the sushi bars create structure and contrast handsomely against a backdrop of blushing nudes. The effect is of calmness and striking elegance, which happens to match perfectly with the food…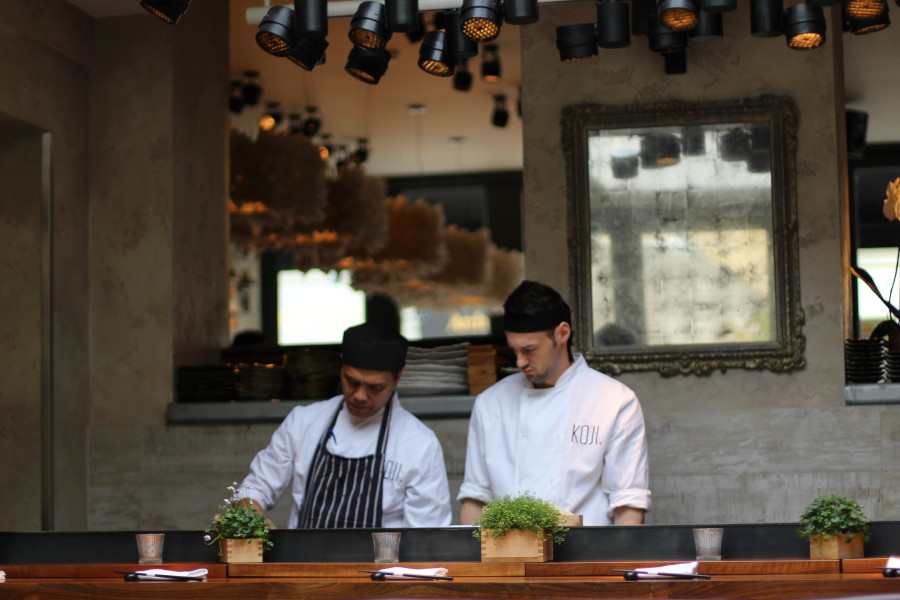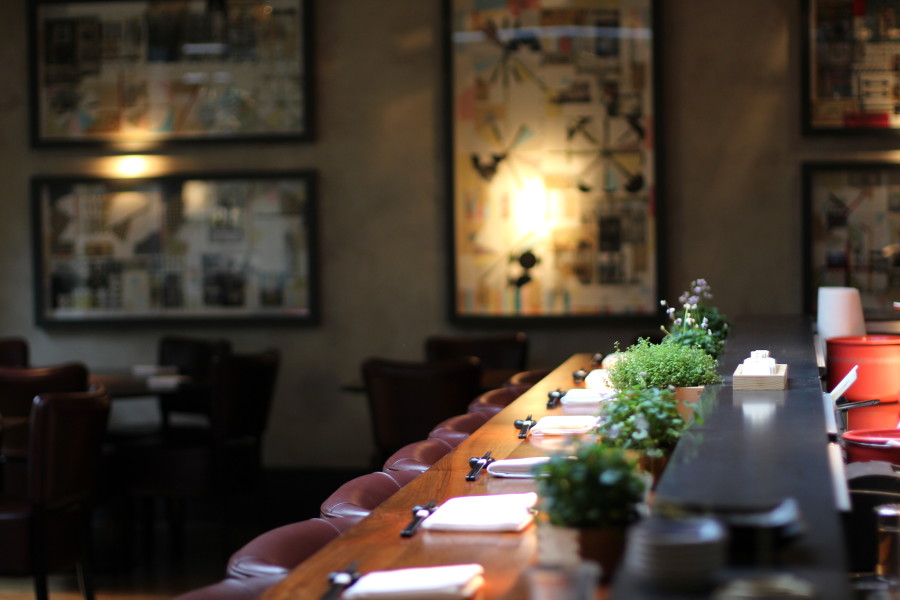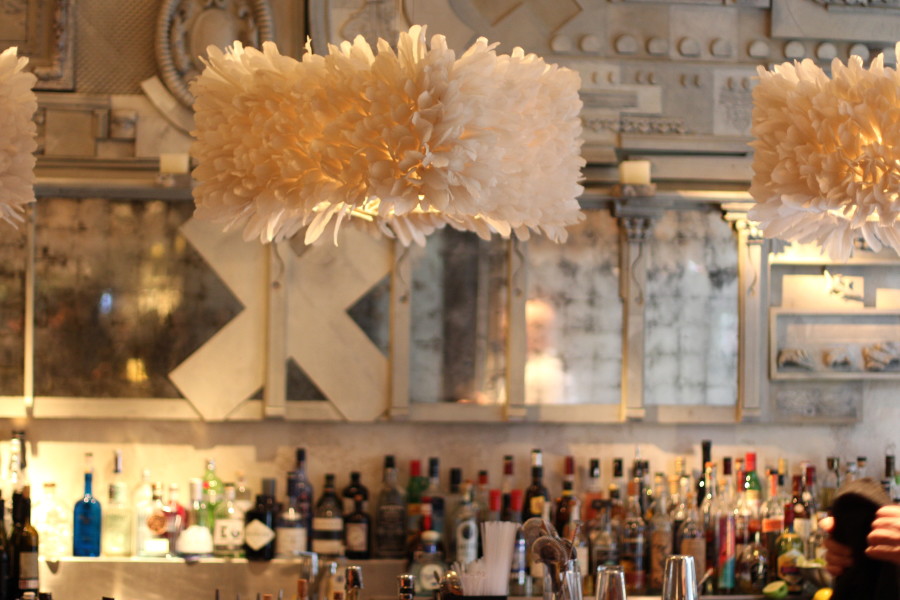 The raw items are prepared at the sushi bar where former Nobu chefs Nobuhisha Takahashi and Rolando Ongcoy are on hand to expertly slice and arrange a menu of sushi, sashimi, tataki and tartare.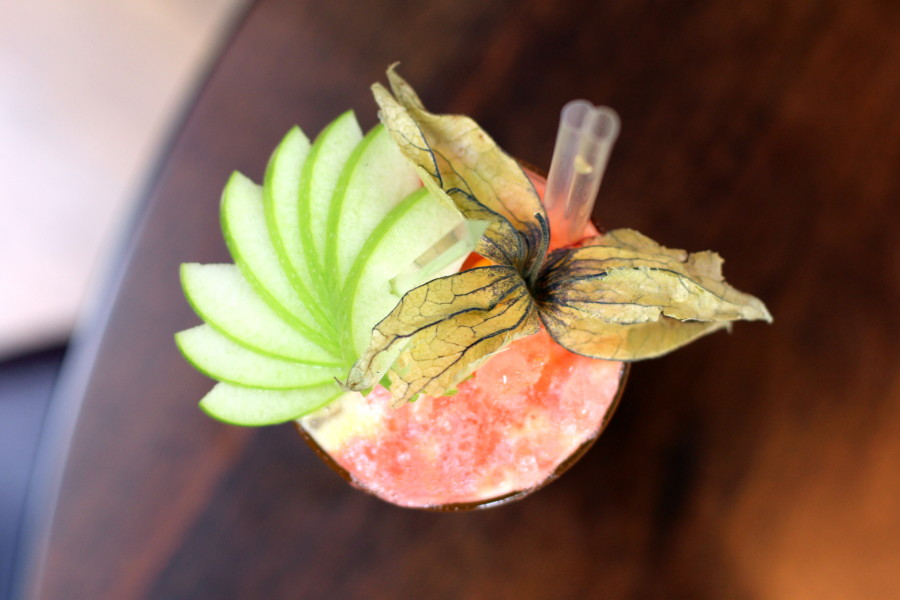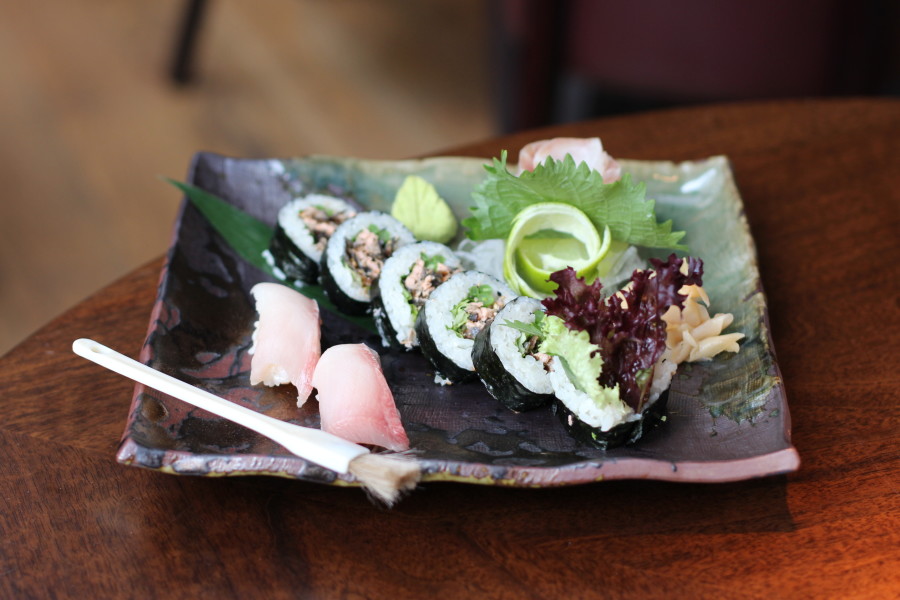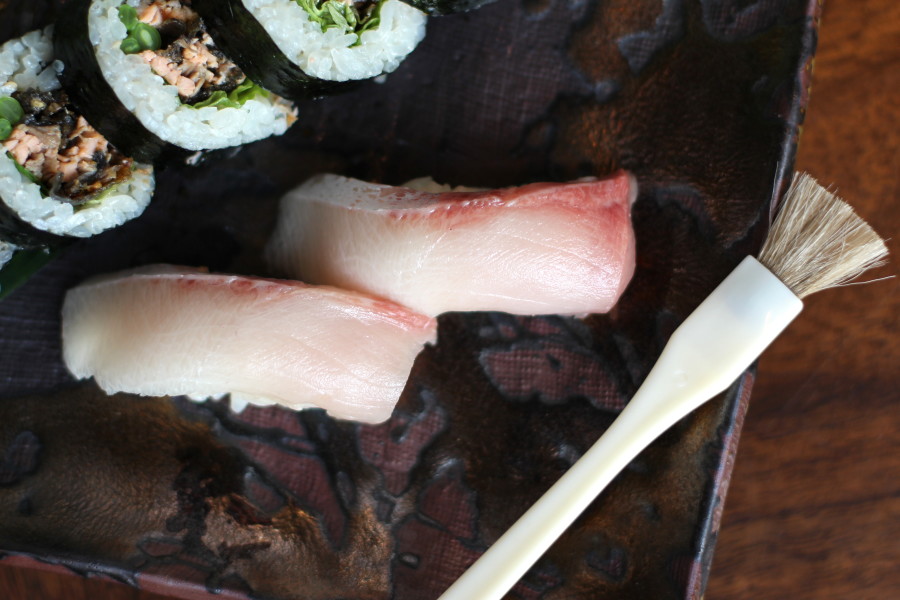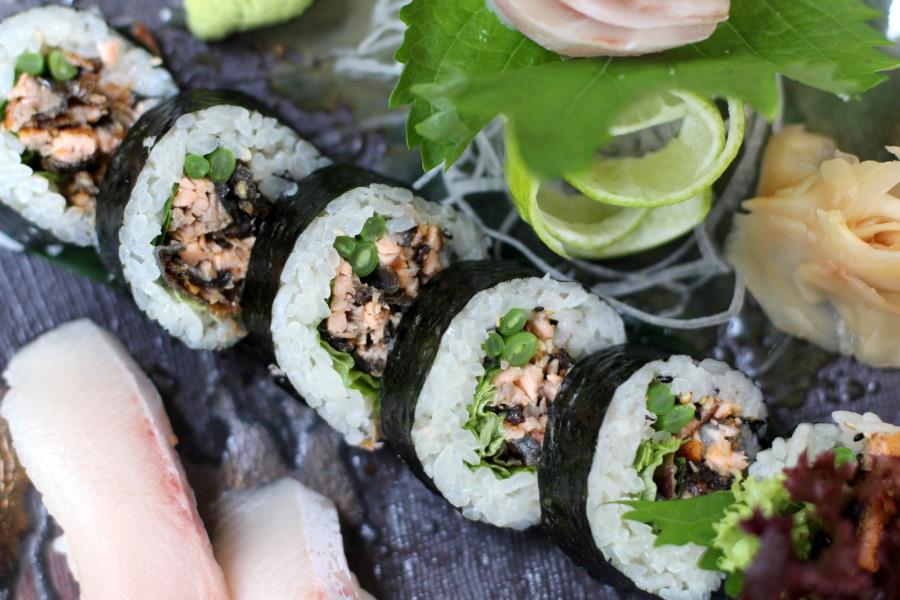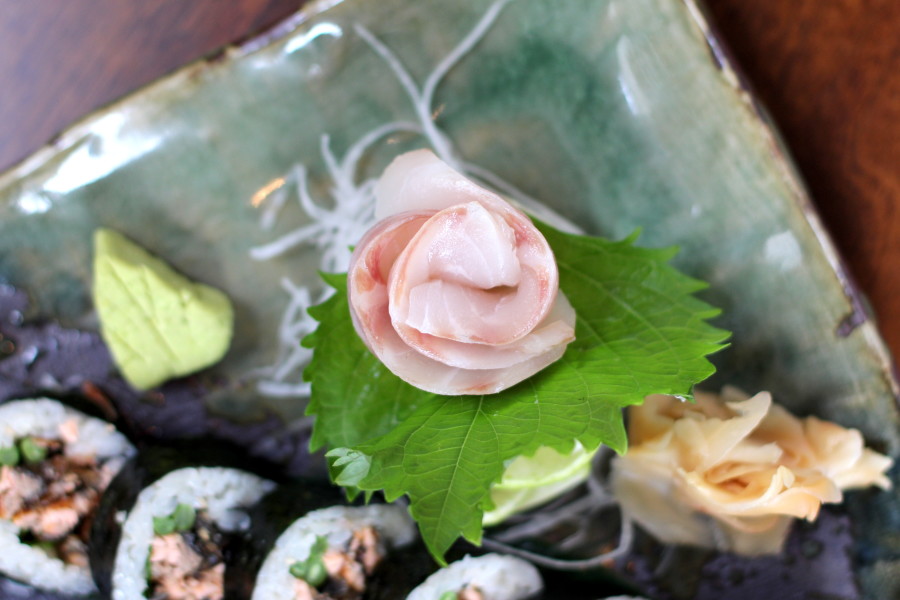 Our tuna tataki is an effortless proposition of the sliced fish, very slightly seared and paired with a spicy ponzu sauce. Better still is a ring of scallops, raw and freshly plucked from the ocean, sliced and topped with transparent circles of apple jelly that look like the finest stained glass, and wasabi salsa. It is one of the best things that I've seen done to this mollusk in a long while.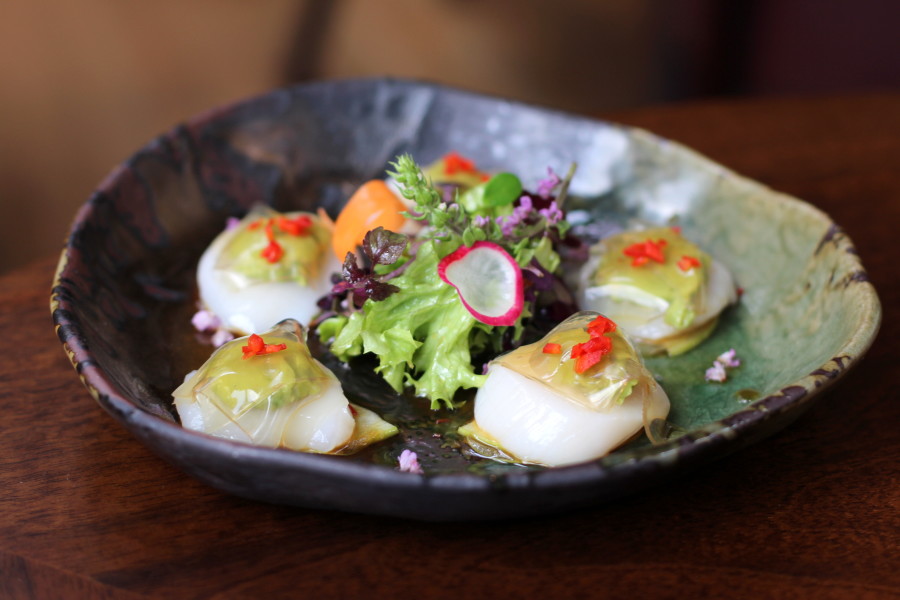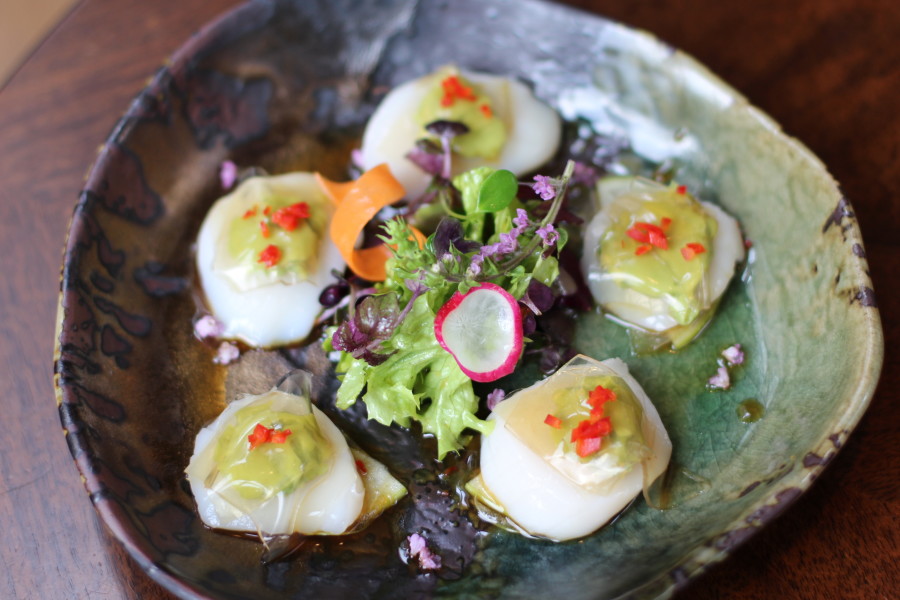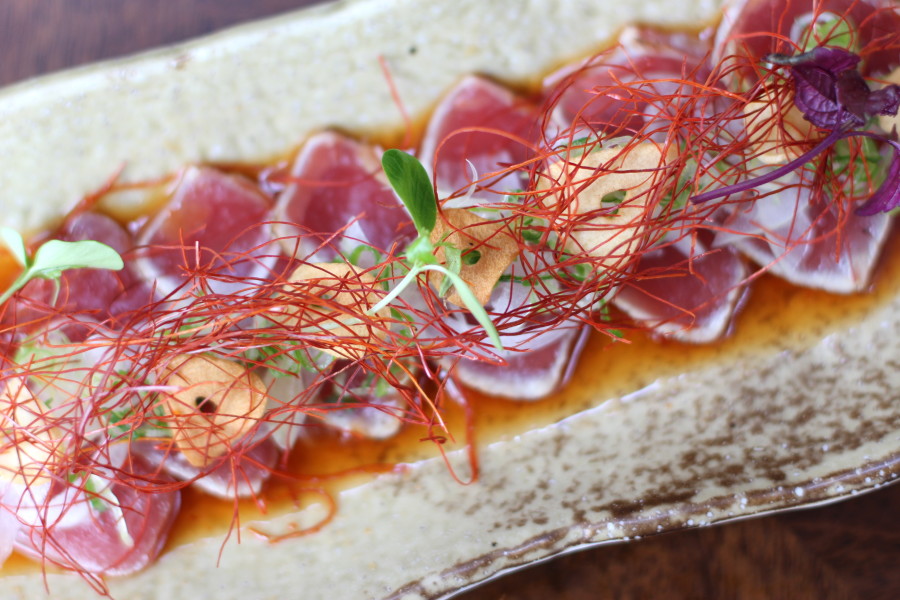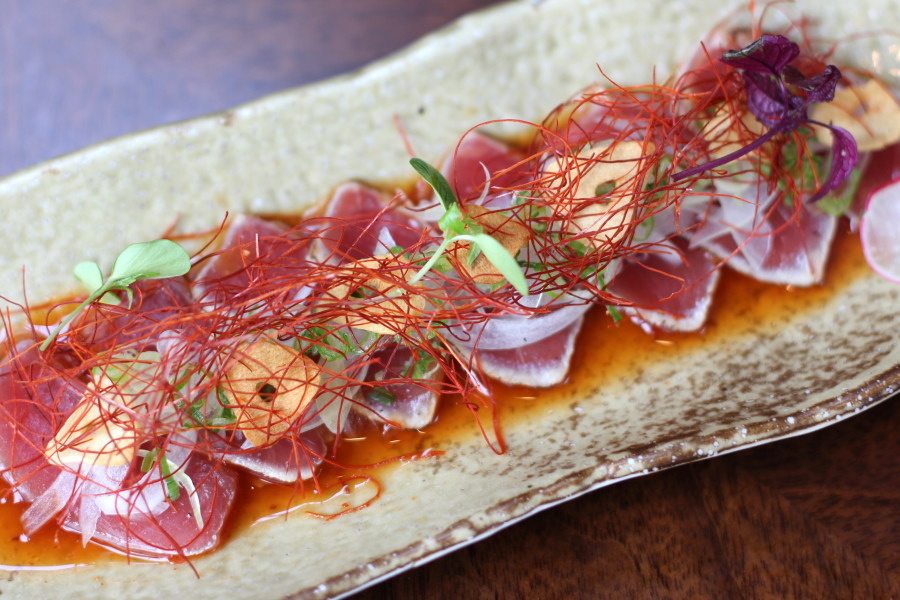 From the tempura menu the standout today are the cubes of tofu: lightly battered and flash fried, the crunch of their outer shells is a world away from the melty, silken flesh of their inner bodies. Layers of this will shear away with even a nudge, and prove to be slippery to the extreme when clasped between just a pair of chopsticks. Soft shell crab is also very good, the batter again as light as you'd like, the fried lengths paired well with a jalapeno aioli that successfully cuts through any lingering oil.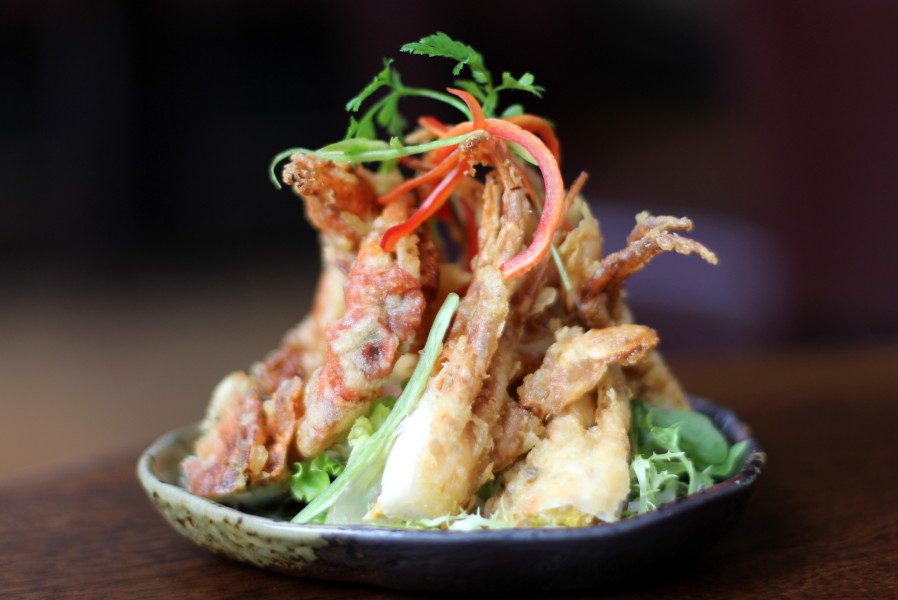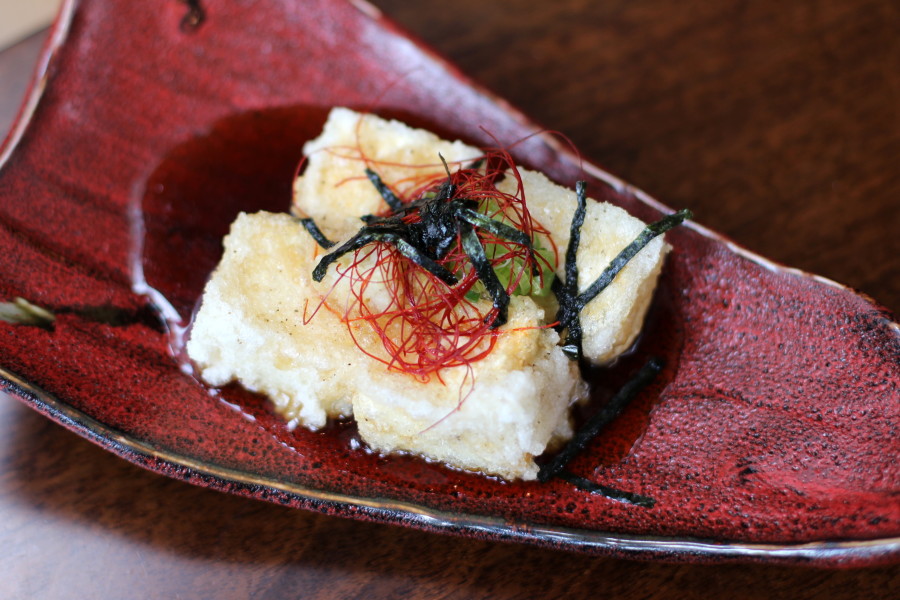 Lamb cutlets are a new addition to the mains menu, marinated in the traditional Japanese moromi miso before being subjected to the open face of a hot robata grill. The lamb is thickly cut, pink in the middle and gone in a matter of minutes. Very good stuff indeed.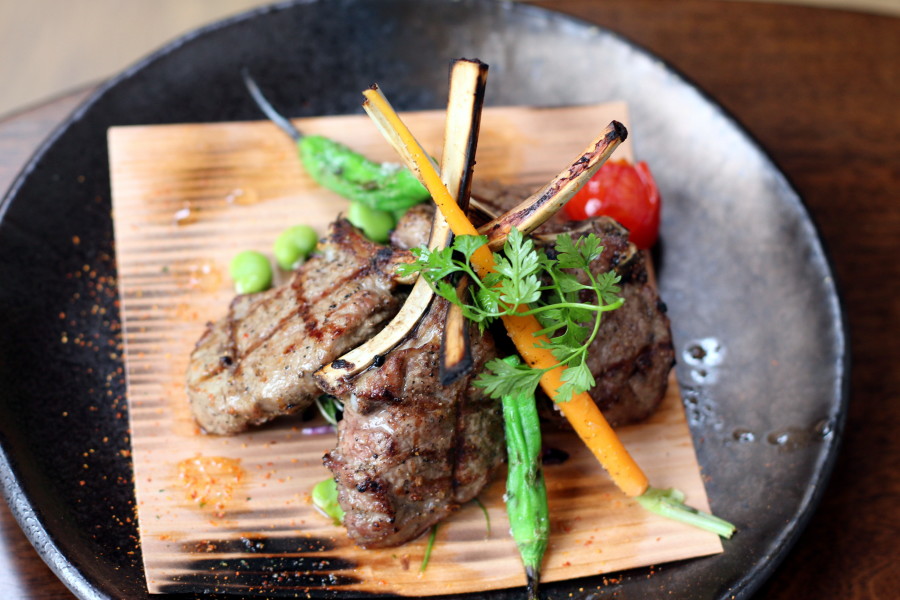 Seafood toban-yaki is an assortment of various fish and molluscs roasted on a ceramic plate, the heat from the dish cooking the fish further at the table and ensuring a slow, even cook.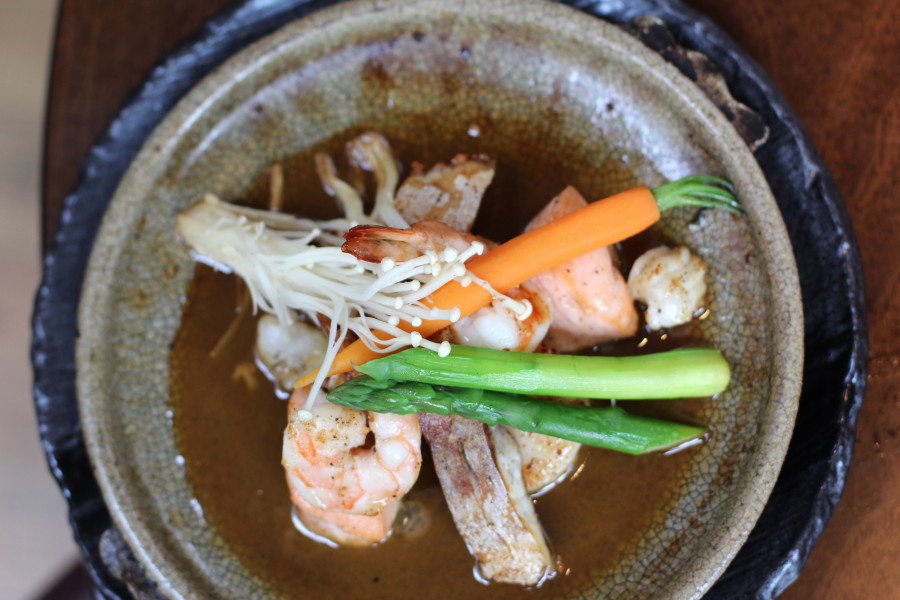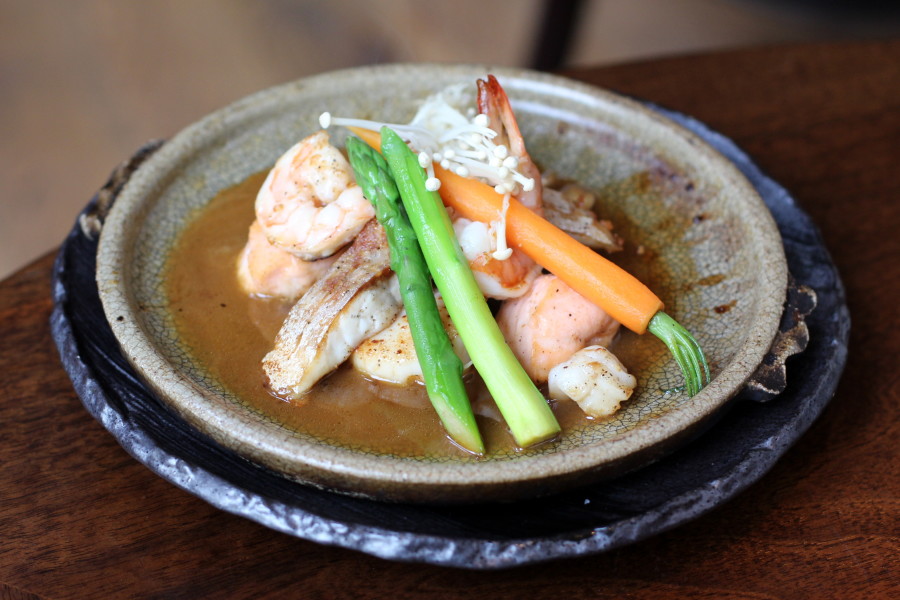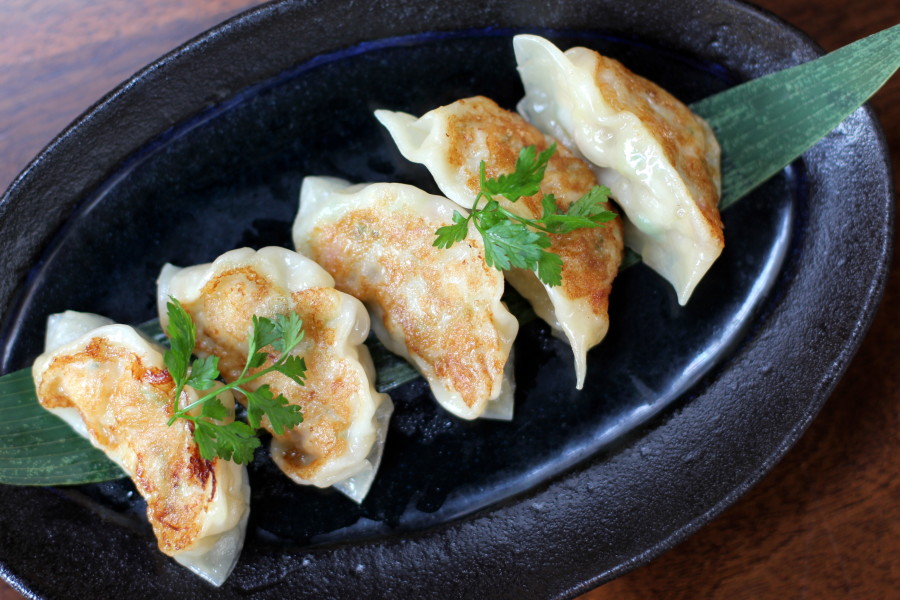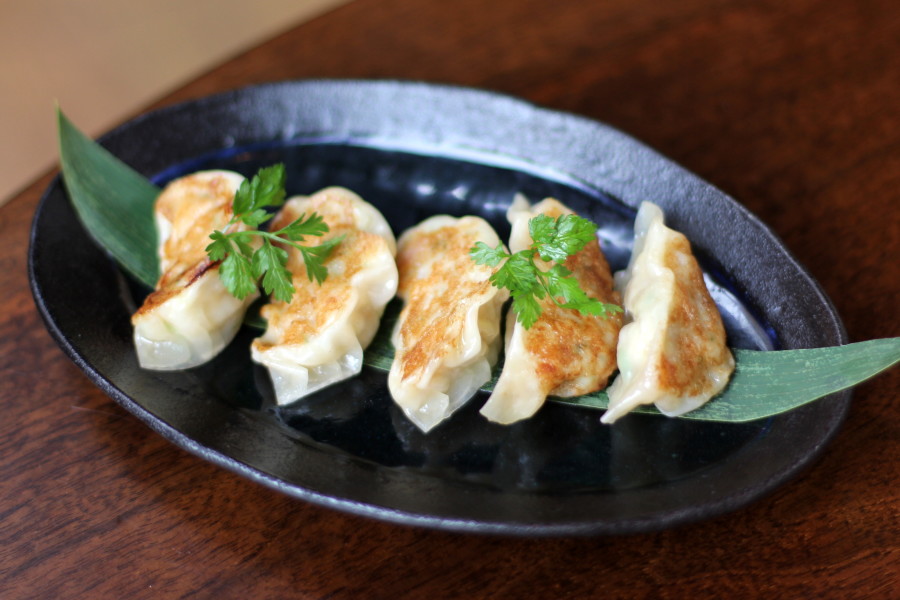 For desserts we try a very good crème brûlée imbibed with the Japanese citrus fruit yuzu, and a rich, airy chocolate mousse that ends the meal on a high.
Koji is an excellent new Japanese restaurant that I couldn't recommend visiting enough.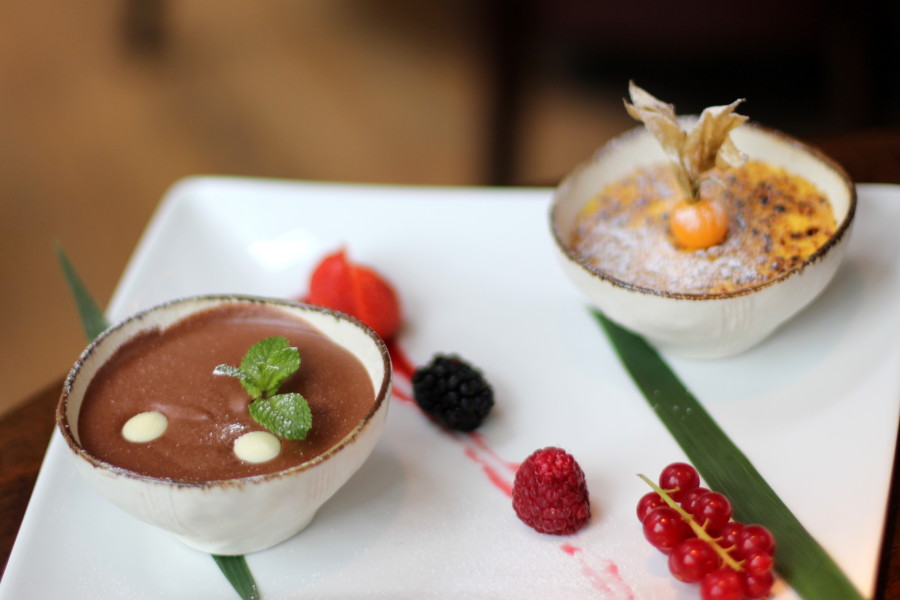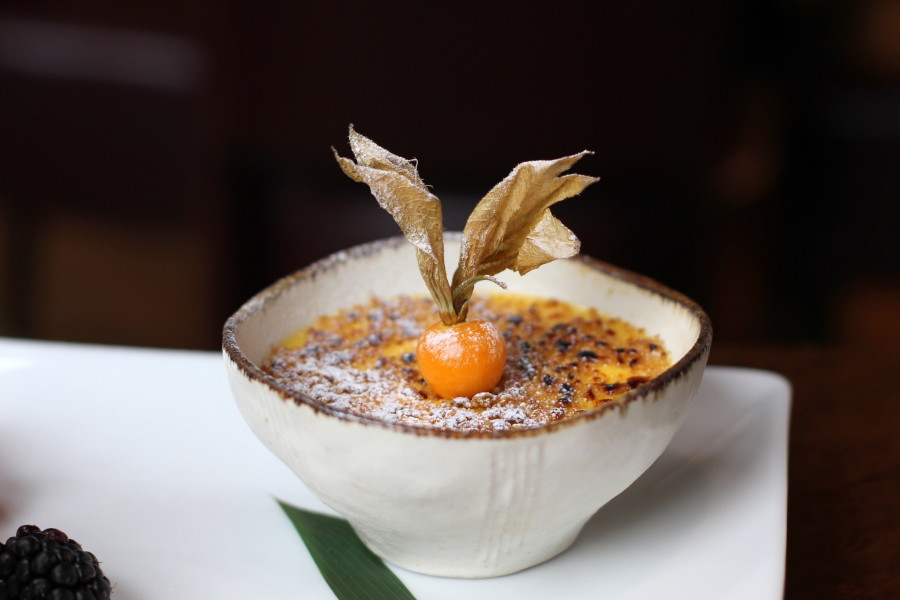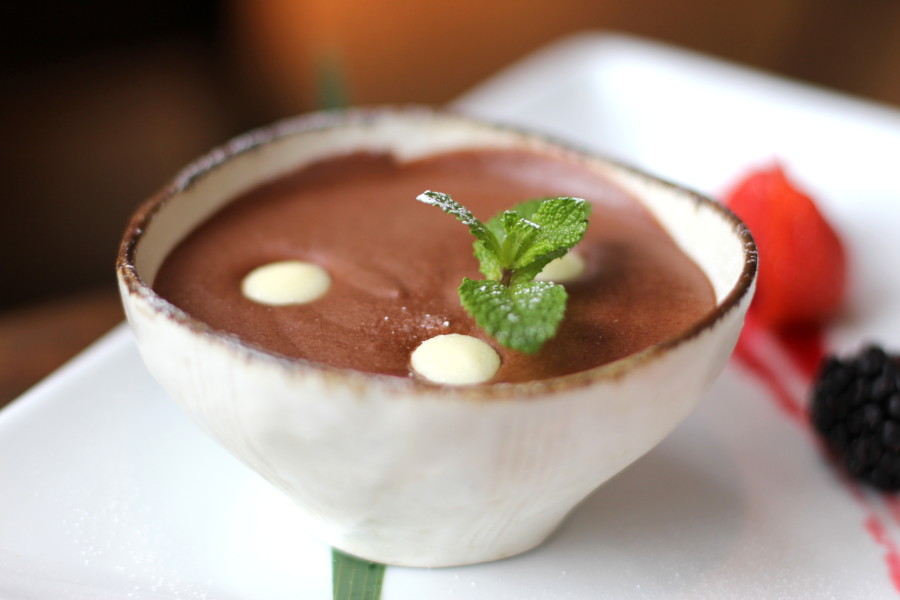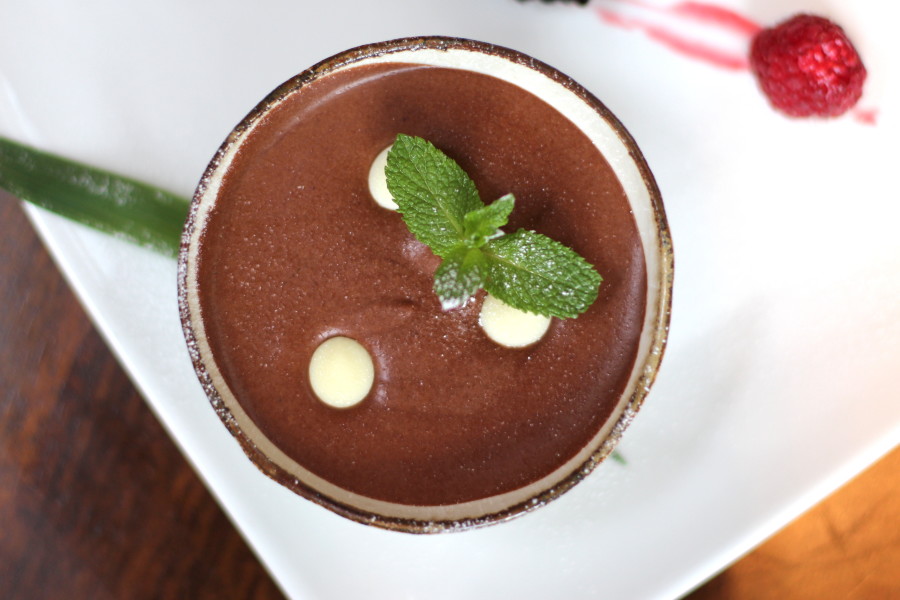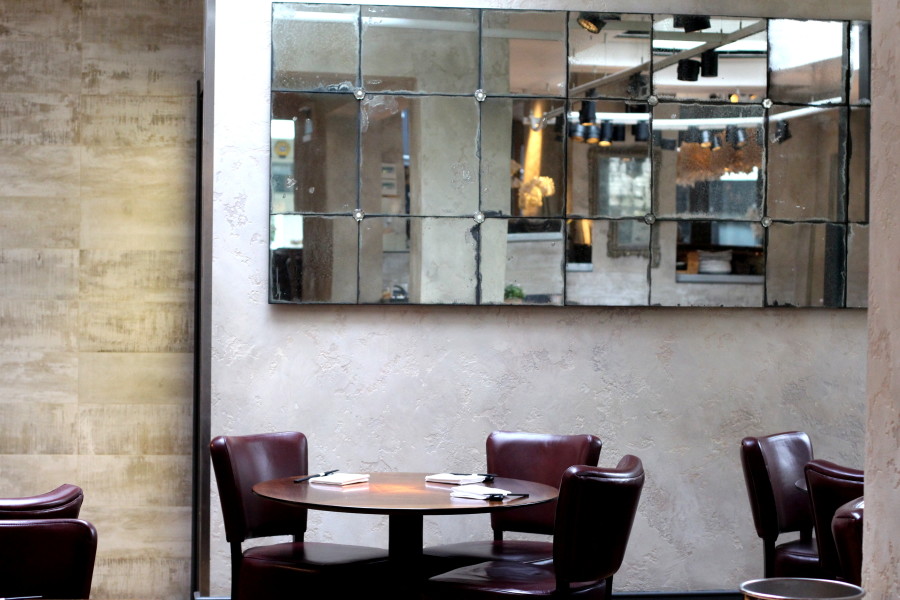 Tube: Parsons Green
Address: 58 New King's Rd, London SW6 4LS
Tel: 020 7731 2520
Website
Tel: I was invited to review