An education in polenta
7/10
The concentration of restaurants in London is disproportionately higher than any other city in the rest of our GB. Unsurprisingly then, this trend is also seen in those restaurants focused on a single ingredient. The one-dish phenomenon is embraced in the Capital with the likes of 'Burger and Lobster', 'Bubbledogs', 'Le Relais de Venise' and many more. Lobsters, steaks, and even hotdogs are understandable candidates for this single-pronged approach; a side dish like polenta is not. This hasn't stopped it from stealing the show however, and La Polenteria utilises this under-valued workhorse of an ingredient with admirable panache.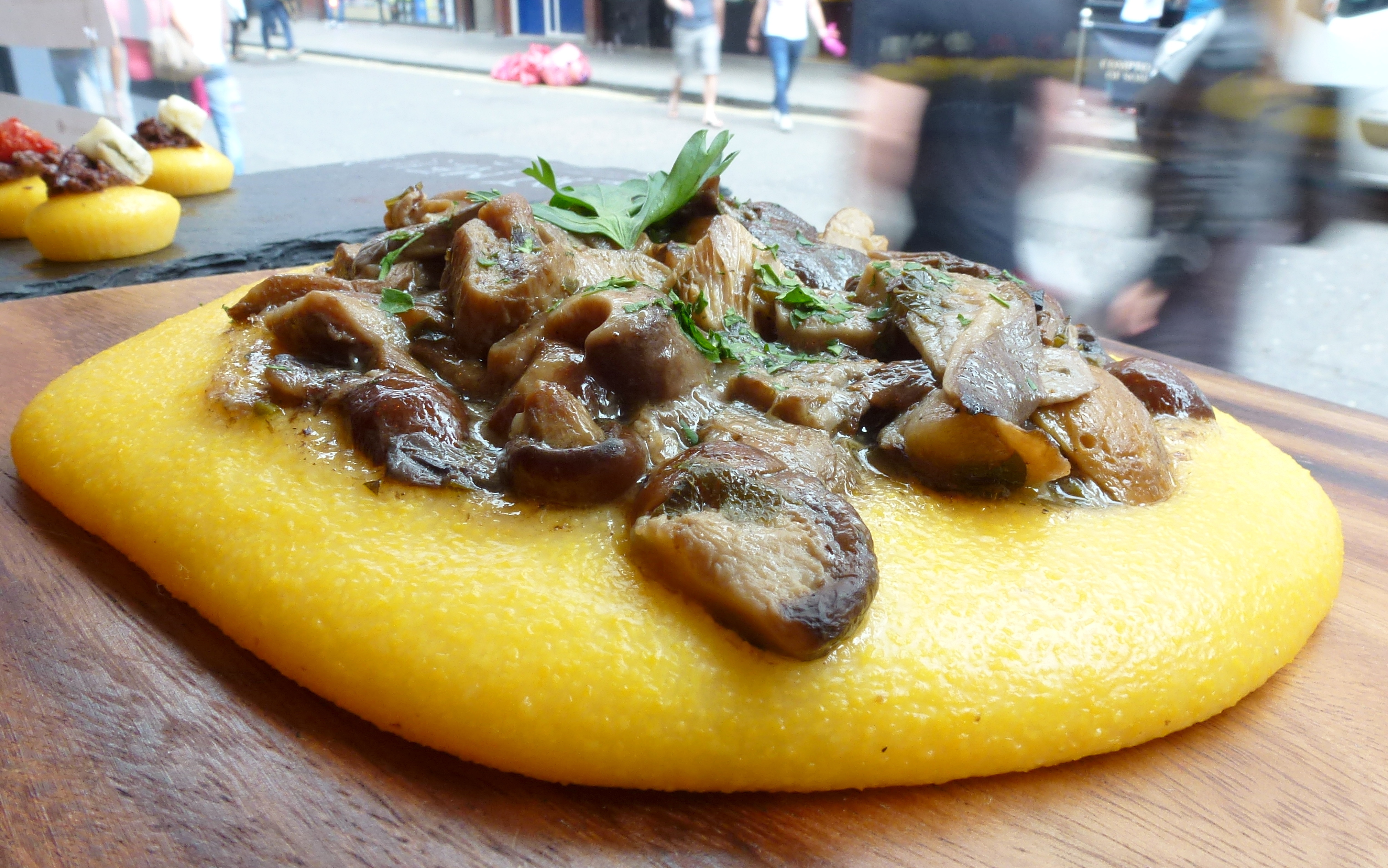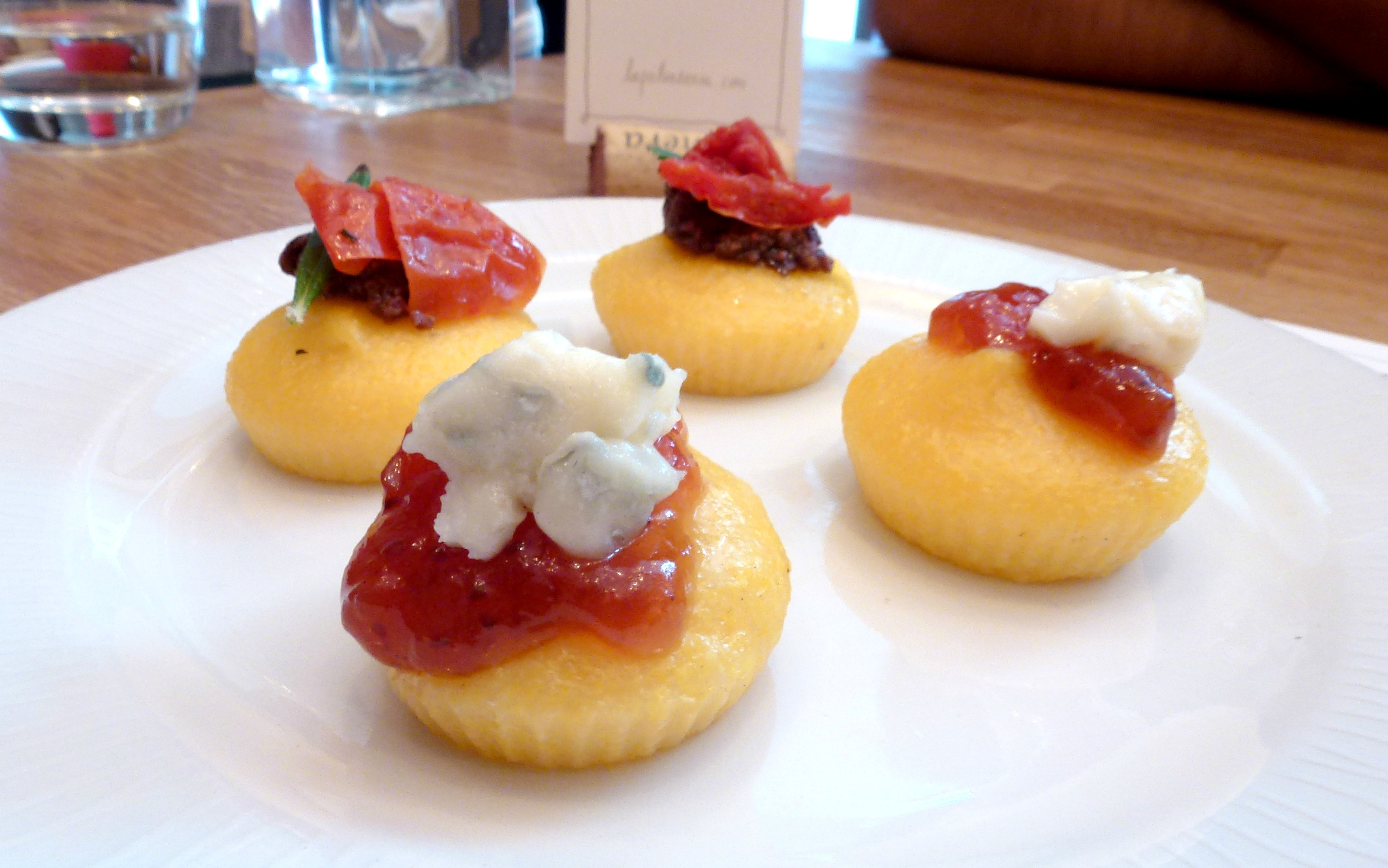 Polenta is a northern Italian peasant food staple, and is similar to American grits or cornmeal. It can be used in savoury or sweet dishes, with textures ranging from creamed-porridge to dense slab. At La Polenteria, the polenta can be had in both guises with a remarkably large amount of choice. Mains feature a hot patty of polenta with a lava-like consistency and an appreciable amount of corn-sweet grain. This, topped with a fount of sluiced cherry tomatoes and burrata is a masterpiece in simplicity. The creamy-milky cheese is brought in every day from Puglia ensuring unbeatable freshness, elevated with a spritz of tomato.
Another plate pairs the same polenta cake with Sicilian caponata; a riot of rustic vegetables in a slow cooked tomato sauce which makes an effortless companion to the polenta.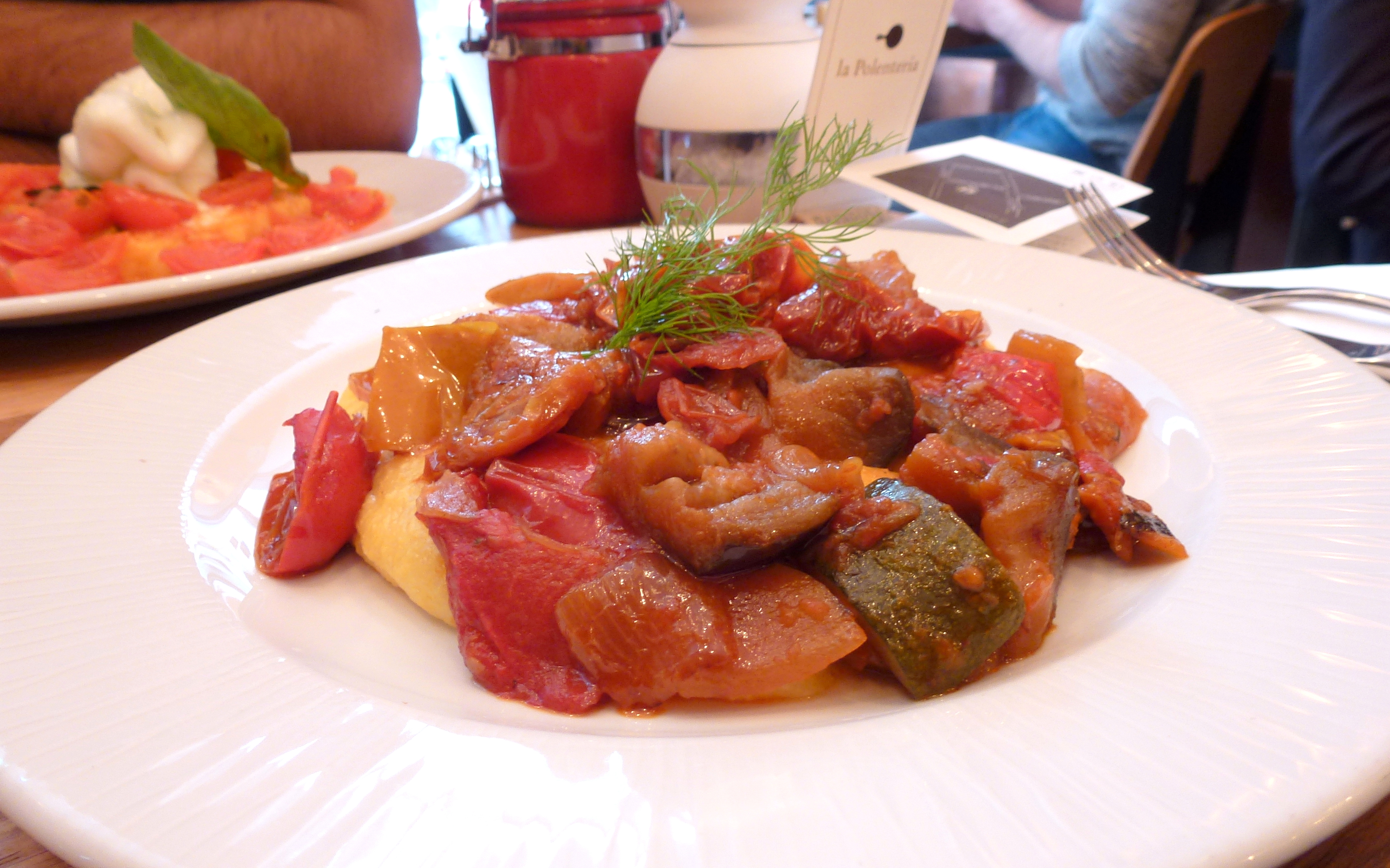 La Polenteria excels in the savoury aspect of polenta, its sweet afters could use a little work. Blushing blood orange syrup coats an almond and polenta cake, still slightly dry for my liking which is an affliction also seen in brownies.
As stodgy as polenta may look it actually has a melee of positive attributes including being gluten-free, high in fibre and protein and low in fat. The accompanying ingredients bring much needed flavour, and, hey-presto: a restaurant to fall for. With all mains priced around the £7-£10 mark, La Polenteria offers excellent value for money and a cartload of that lovely, comforting polenta.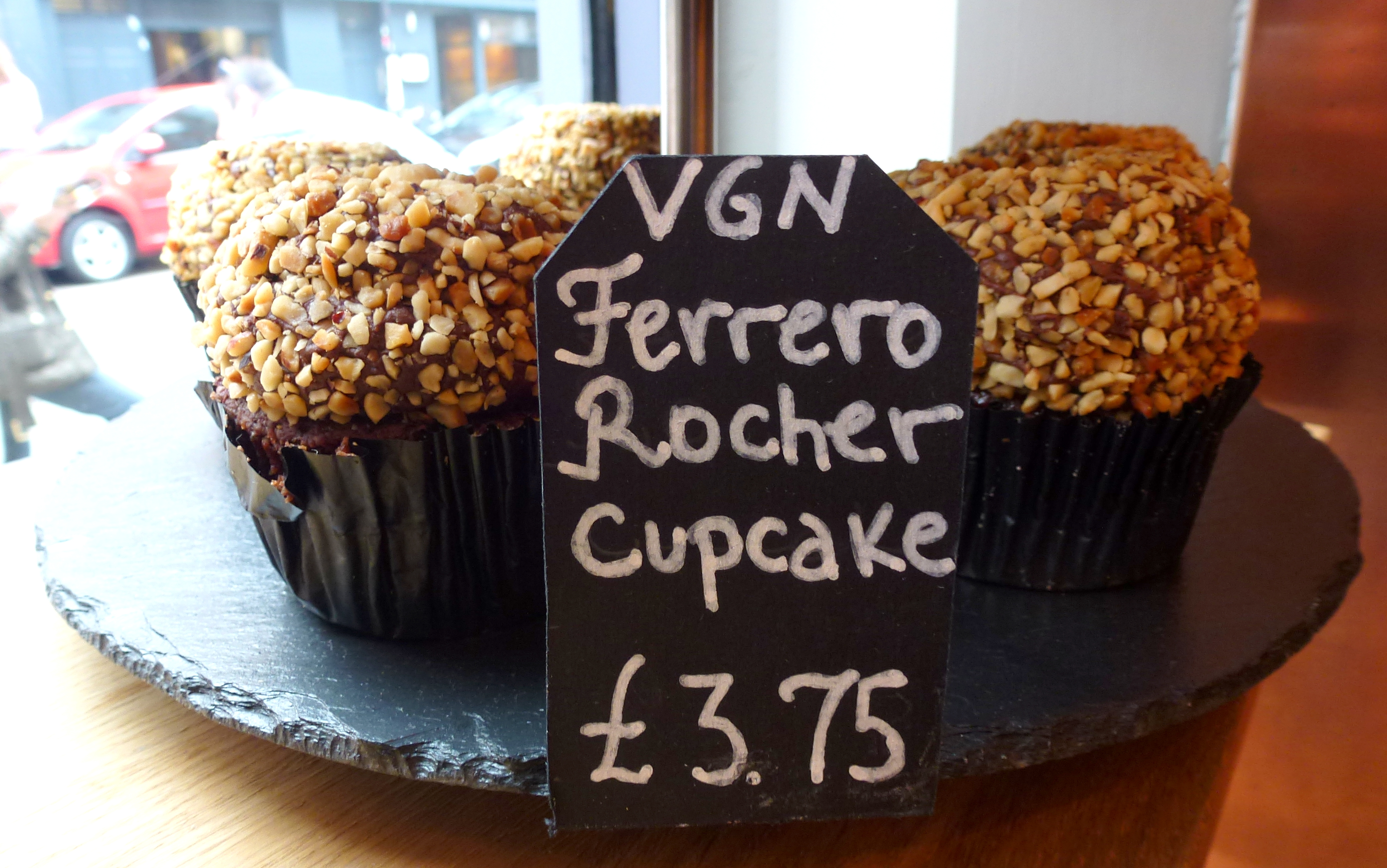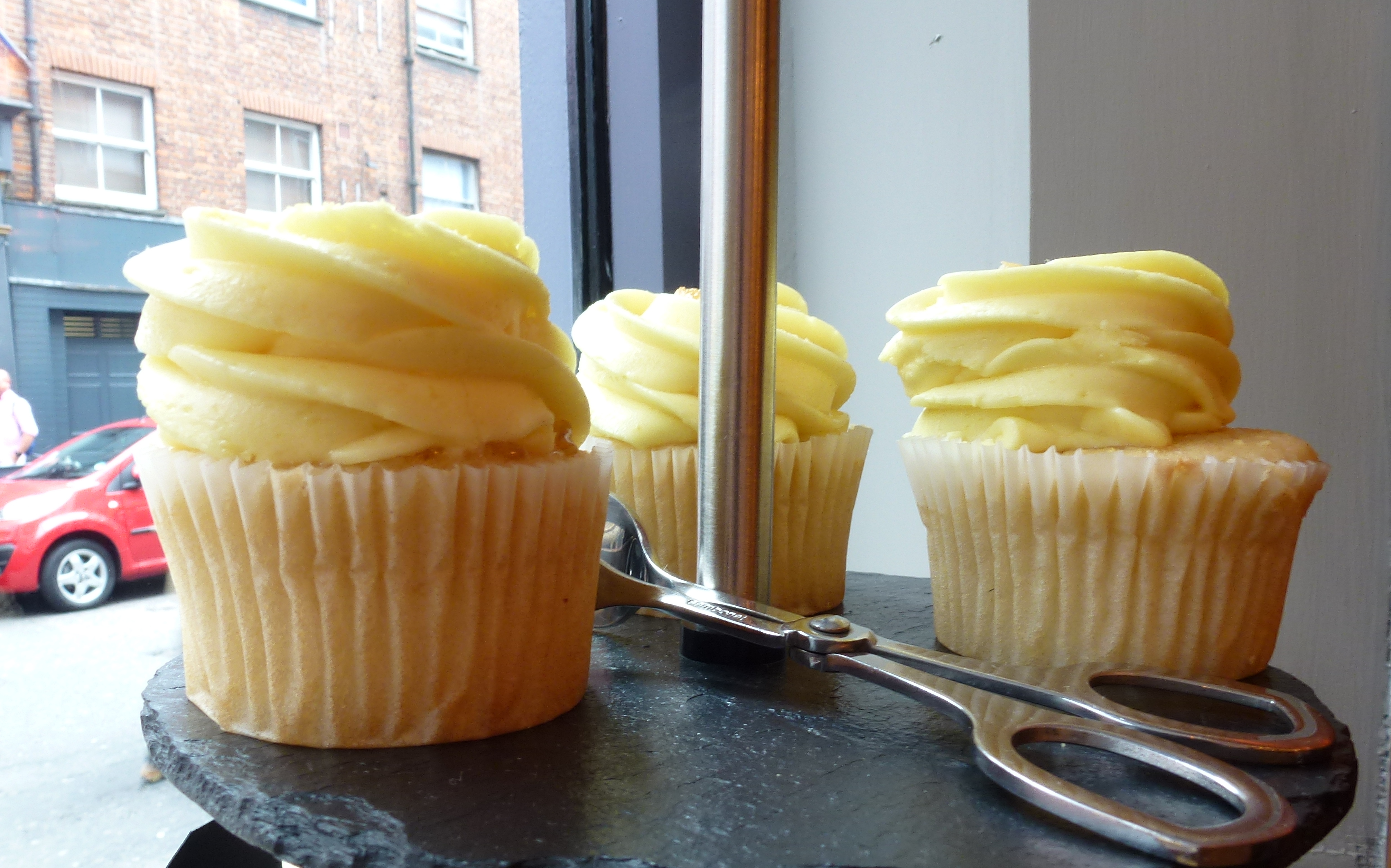 Tube: Leicester Square