A full on sensory delight
Joel Robuchon is not a household name in Britain and so it is only recently that he has cropped up on my radar. His London restaurant, L'Atelier de Joël Robuchon, is also relatively unchartered ground for many of the newer bloggers. Since opening in 2006, there are a few early reviews but no significant exposure since. It's a shame that it is not better known, as my experience tonight has been grand.
Once hailed as the world's pinnacle of culinary mastery, Robuchon has an impressive worldwide collective of restaurants. For those who put anything by Michelin stars, Robuchon has amassed over 2 dozen. Robuchon's L'Atelier chain of restaurants are a worldwide affair, and each one is said to have the same concept; a French spin on the combination of modern European food with Japanese influences. In most peoples hands, this would be a mess of thing. In Robuchon's, it shines.
Perhaps like the man himself, the restaurant is outspoken in all regards and subtlety is not an art practiced here. L'Atelier is decorated with vegetables in pyrex cases, catalogue-chic pickled peppers in oil bottles, and a hanging garden of ivy. The colours too are domineering – contrasting red against black, or black against white.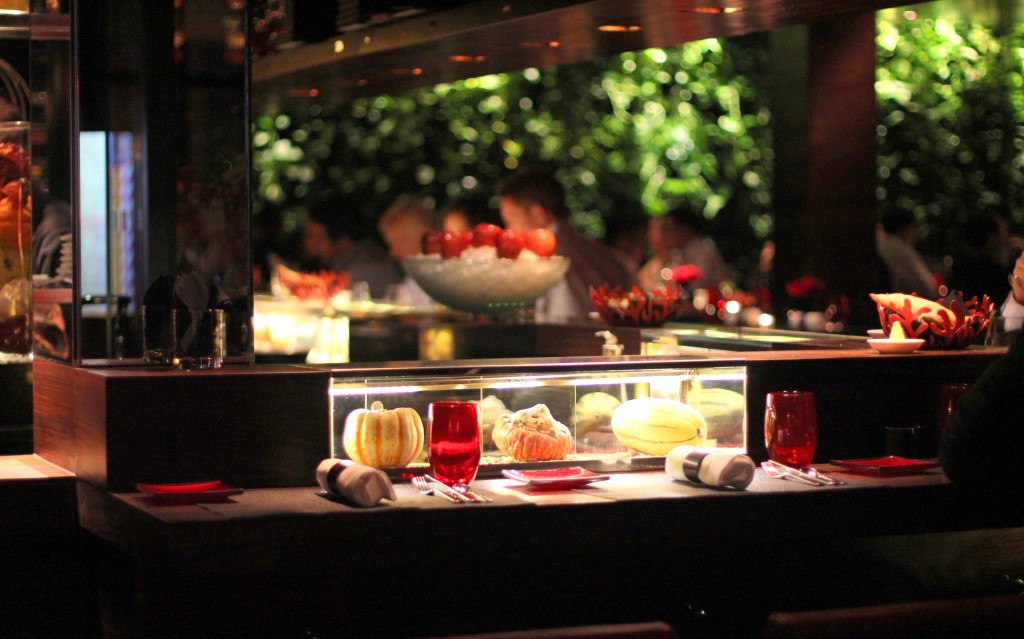 Contrary to initial impressions, I grow to absolutely love it. The food has a lot to do with this, but also the ability to peek into the chefs own environment and see ingredients painstakingly nudged into position. I could watch that kind of zealous focus endlessly. Indeed, the open kitchen becomes the third member of our party, and lends a tone and depth which would otherwise be missing. The food has a history and parentage that we've witnessed: we are intimate with its creators; we know their touch.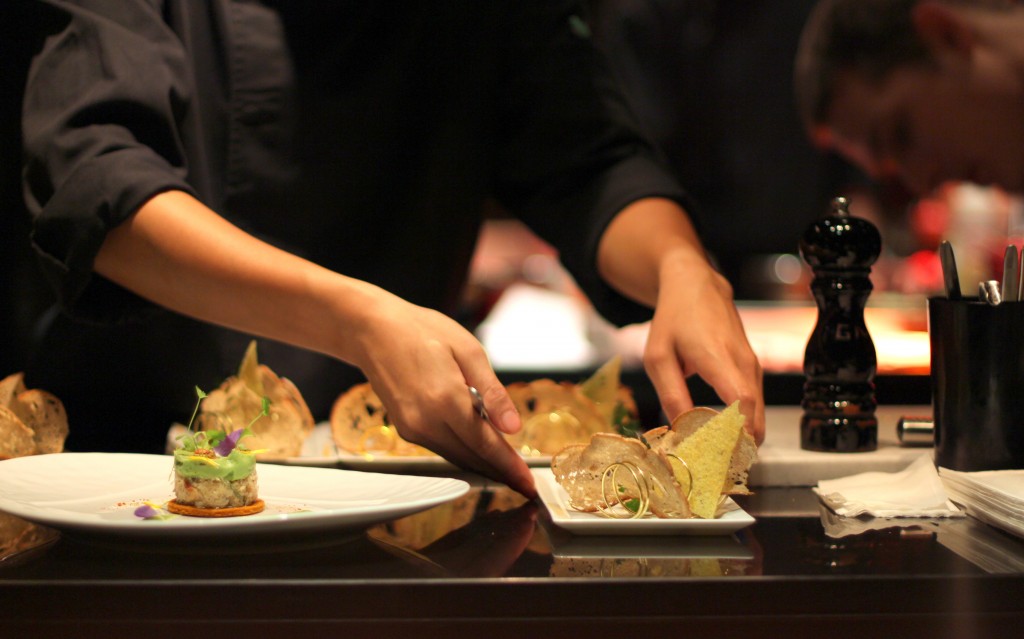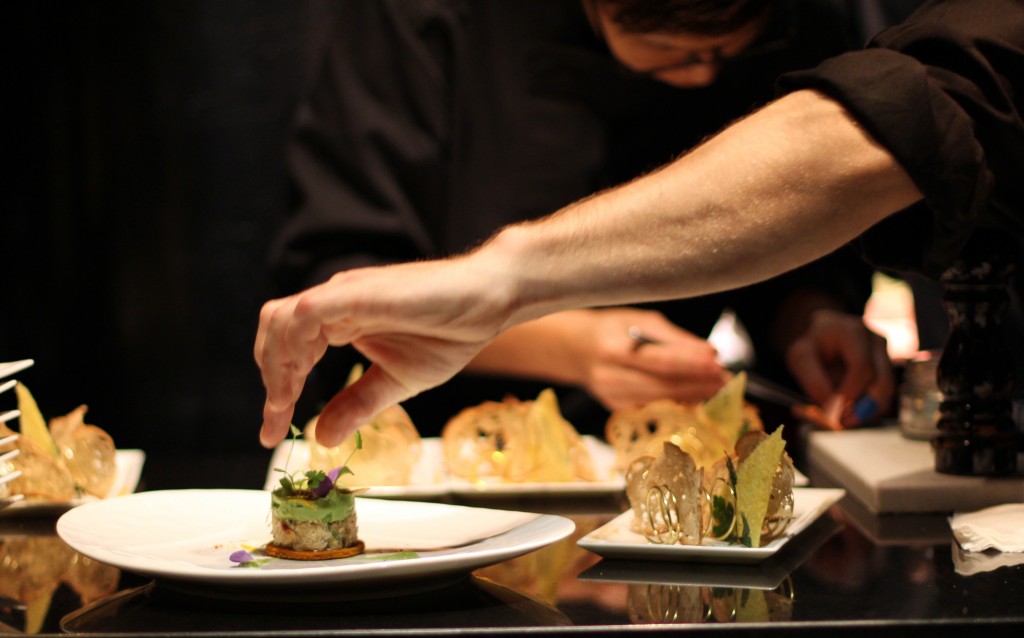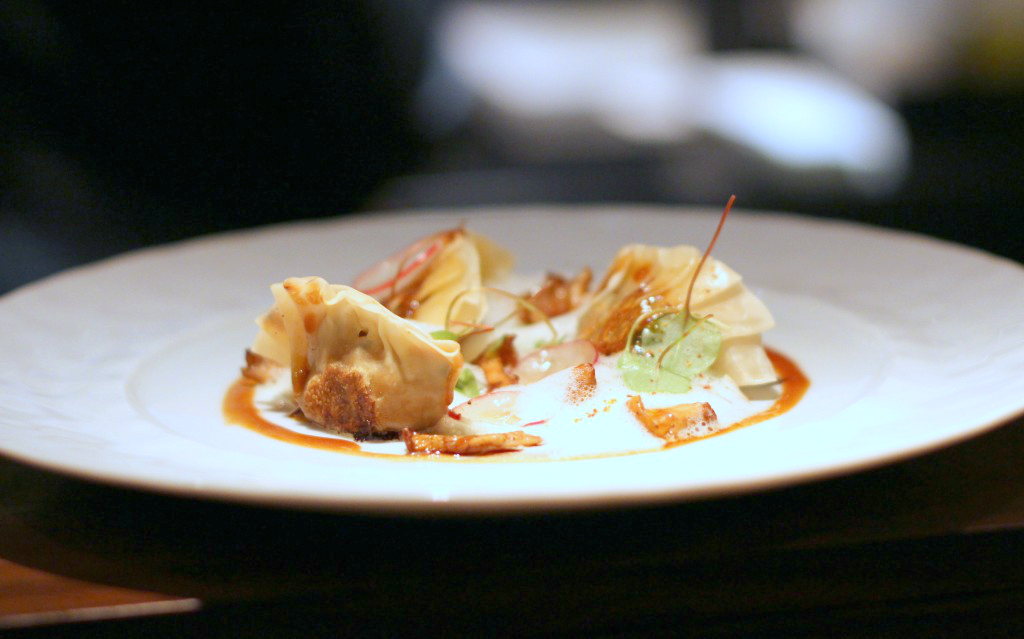 Foie gras runs through many of the dishes; at its meaty-buttery best when seared and served with confit rhubarb, the fruit adding delightful spurts of zest. Seen again in a sauce, it flavours the lovely langoustine ravioli, a Robuchon signature. His legendary mash also makes an appearance, rumoured to be equal parts potato and butter.  From its  silken texture and shine, I'm going to take a punt and say those ratios aren't far off.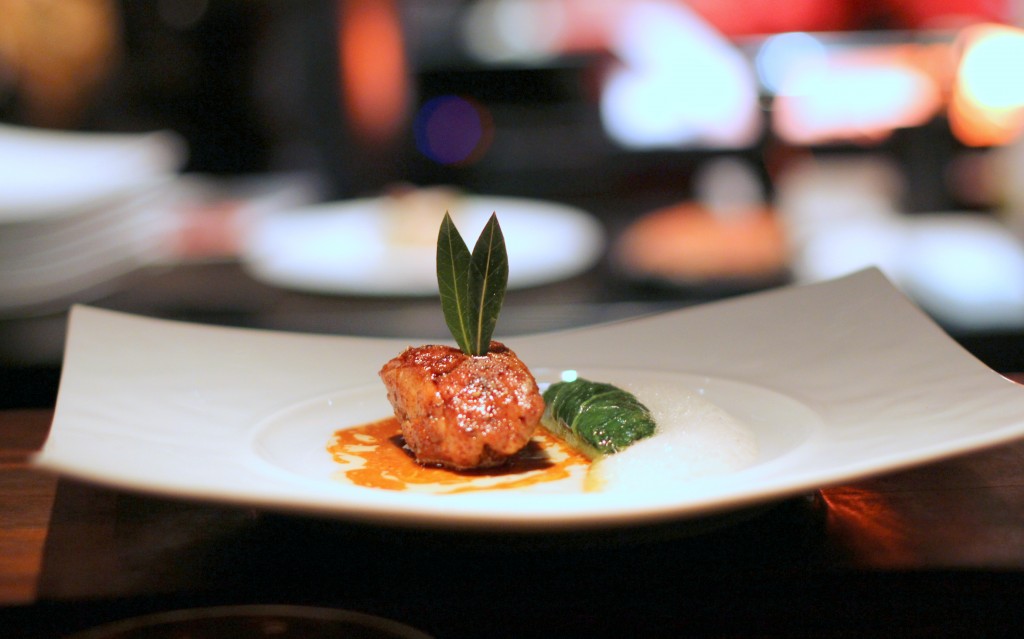 Japanese influences also crop up from time to time, first in braised veal shank gyoza, and again in miso-marinated black cod with pea and mint mousseline.
Theatre lives on in dessert, with 'Le Sphere', a spun-sugar bubble containing cinnamon mousse dotted with shortbread, and the outline of peach sorbet. A gentle tap is all it takes to gain entry. The surprise crackle of popping candy says it all – Robuchon has created a sensory delight of a restaurant, and I am so glad to have his name in my repertoire. Save up, and go.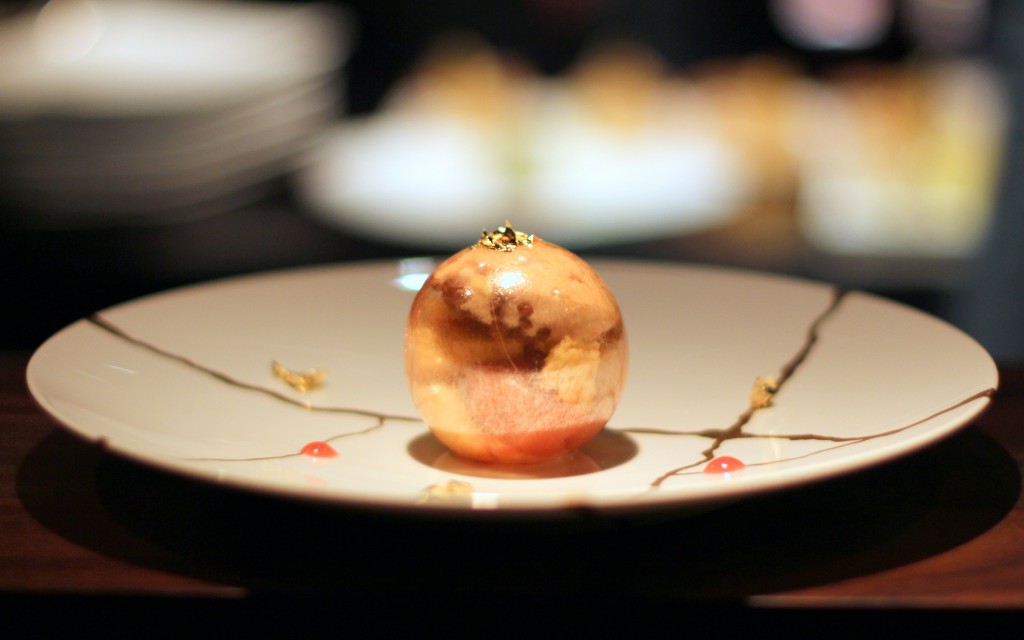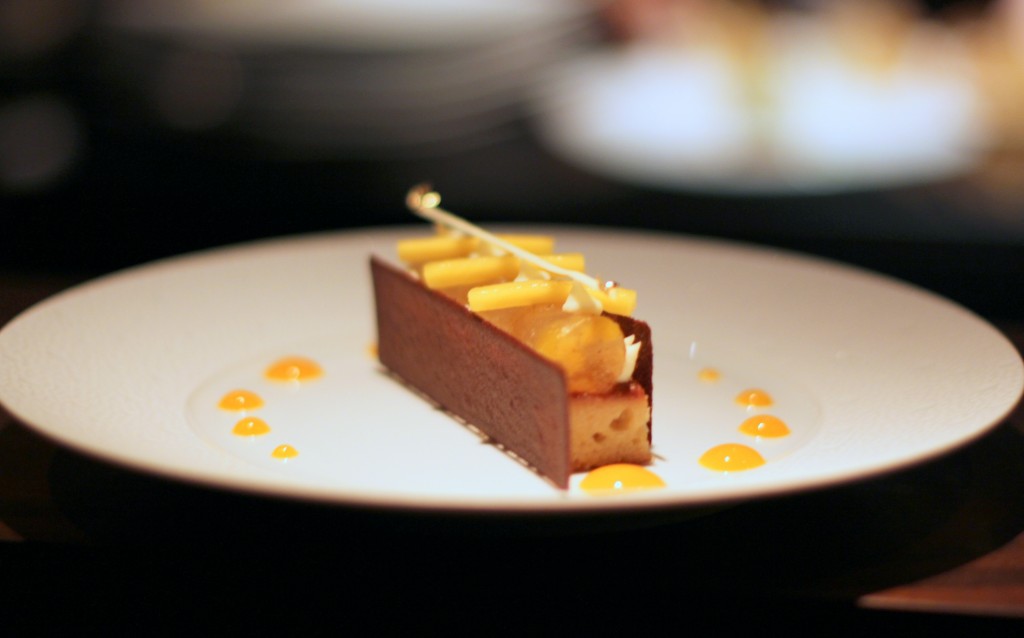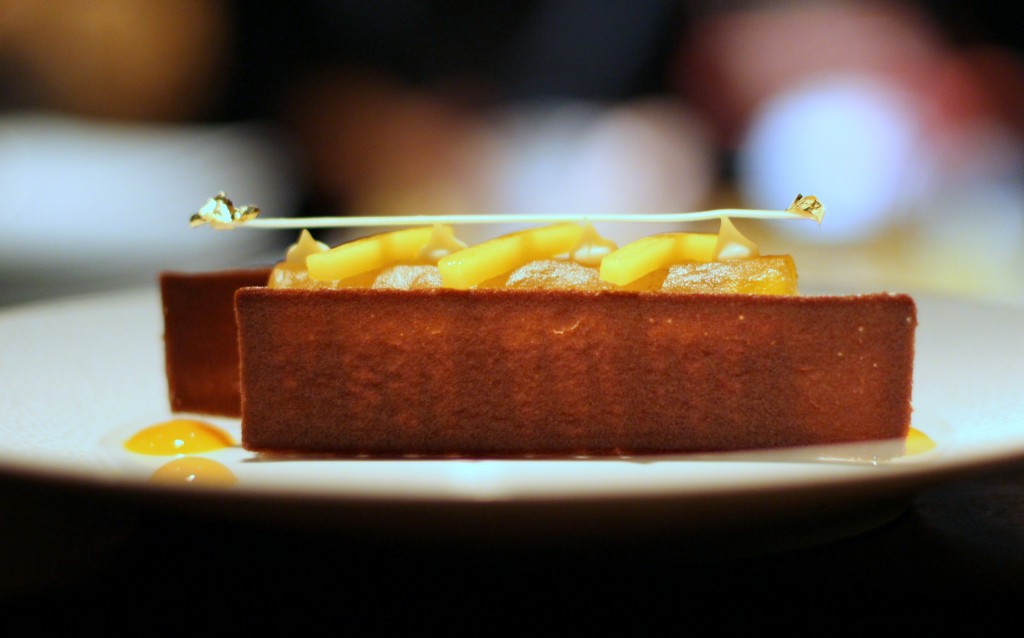 Tube: Leicester Square
Address: 13-15 West Street, London WC2H 9NE
Tel: 020 7010 8600
Website: www.joelrobuchon.co.uk
I was invited to review