Product Review – First Class chocolates 
Lauden is a Leeds based luxury chocolate producer, founded and run by husband and wife team Stephen and Sun Trigg. This married pair of self-taught chocolatiers have taken the UK by storm, winning countless awards for their striking chocolates which are also served on British Airways First Class flights and supplied to the likes of Fortnum and Mason.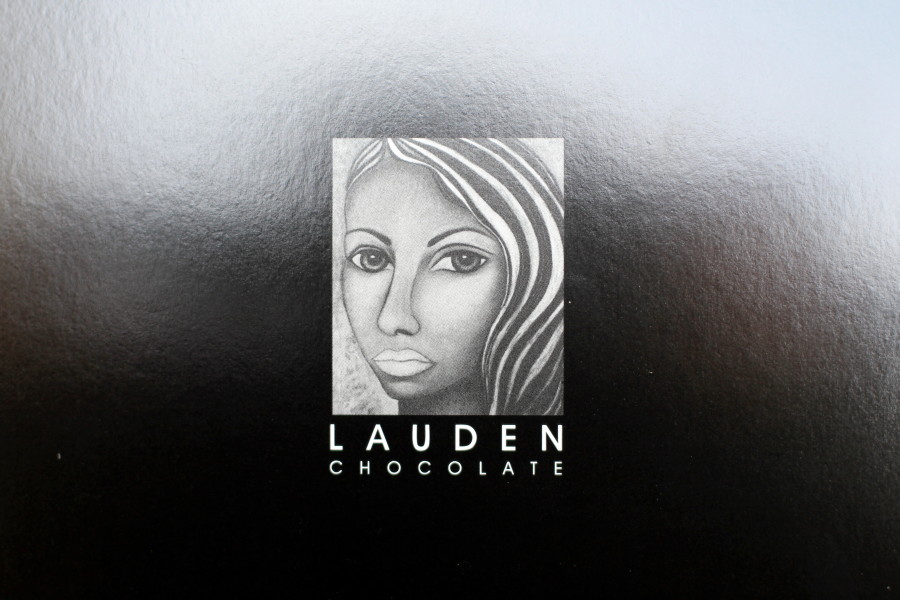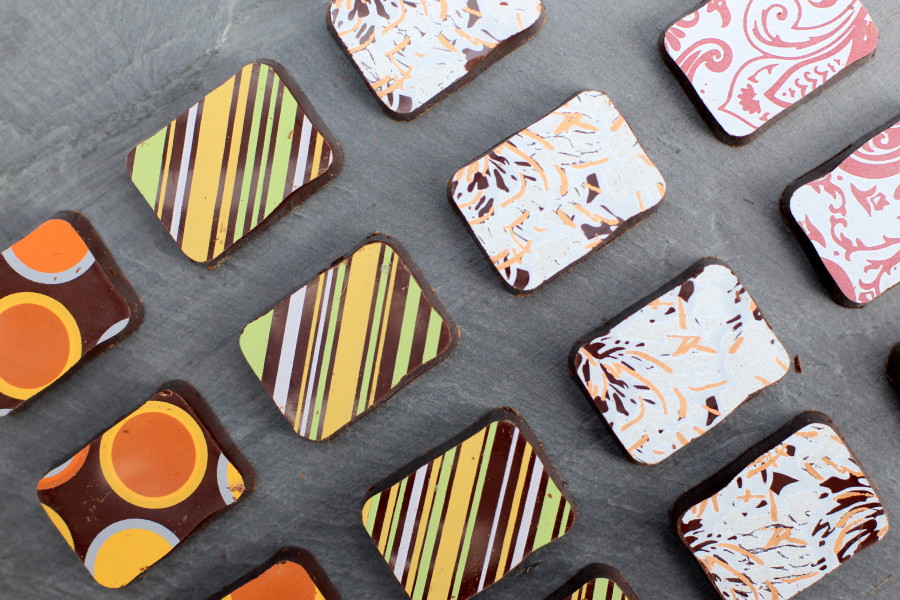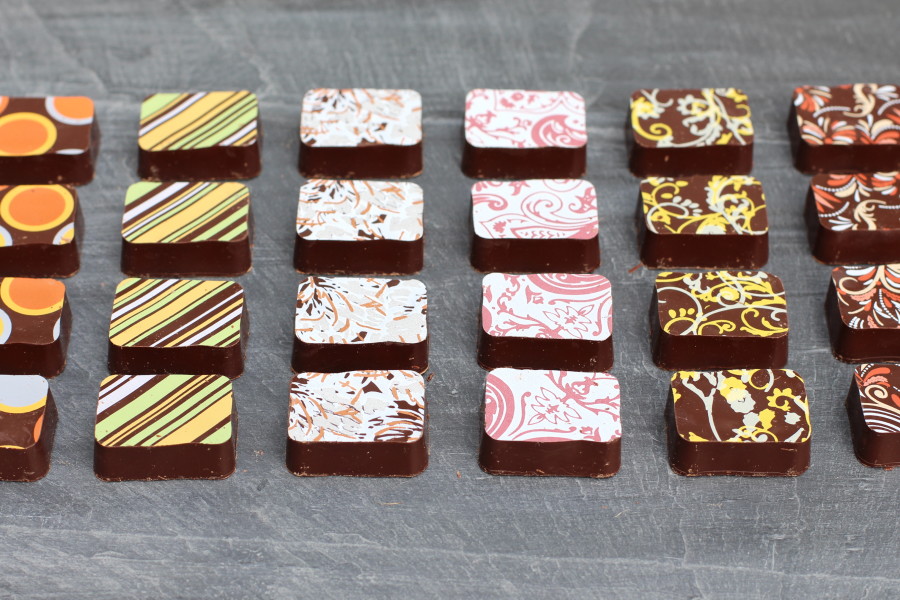 Today I'm trying out the BA First Class selection box, made up of 24 chocolates of 6 different flavours. Visually the chocolates are all stunning, and each flavour is printed with a different edible pattern of vibrant whirls and flowers.
The salted caramel chocolates are my favourites – made from a treacle that is heavy with molasses and a well-judged hint of fleur de sel. The lemon chocolates are also surprisingly good, turning a flavour that I am usually ambivalent to into something that I quite enjoy. Crisp dark chocolate shells are filled with a reduction of lemon and white chocolate, with flecks of lemon zest throughout.
I love the chocolates from Lauden – the intensity of the ganache that comes full throttle, the vibrant prints and the delicate dark chocolate shells.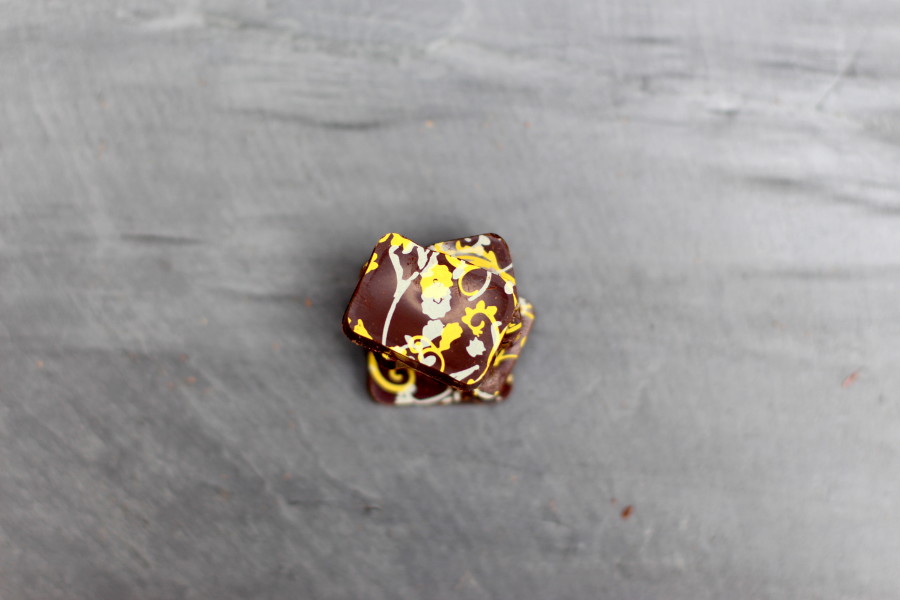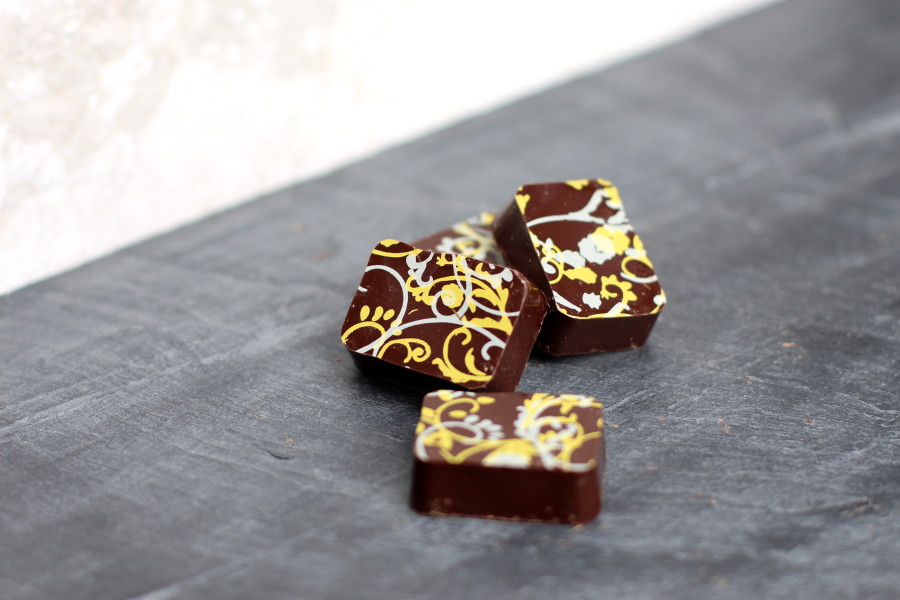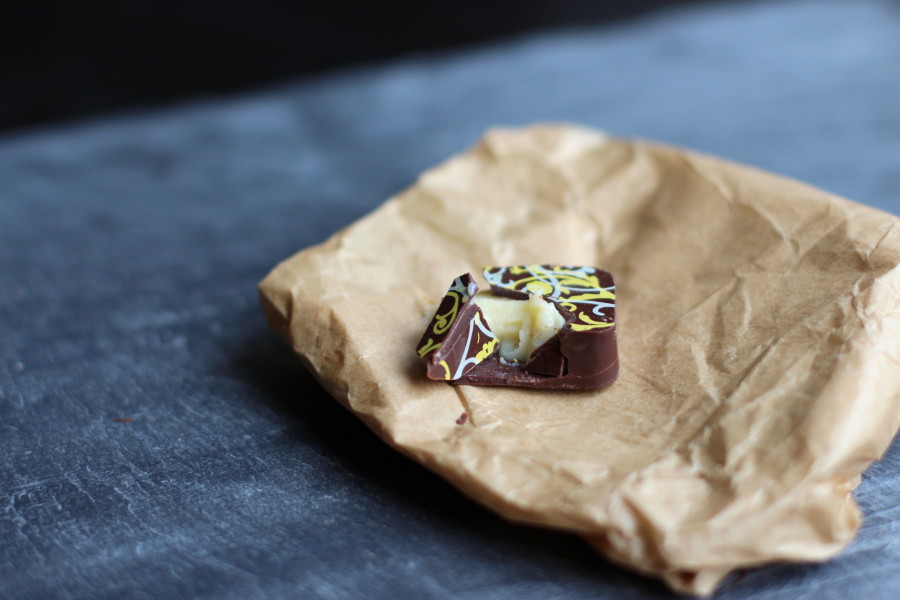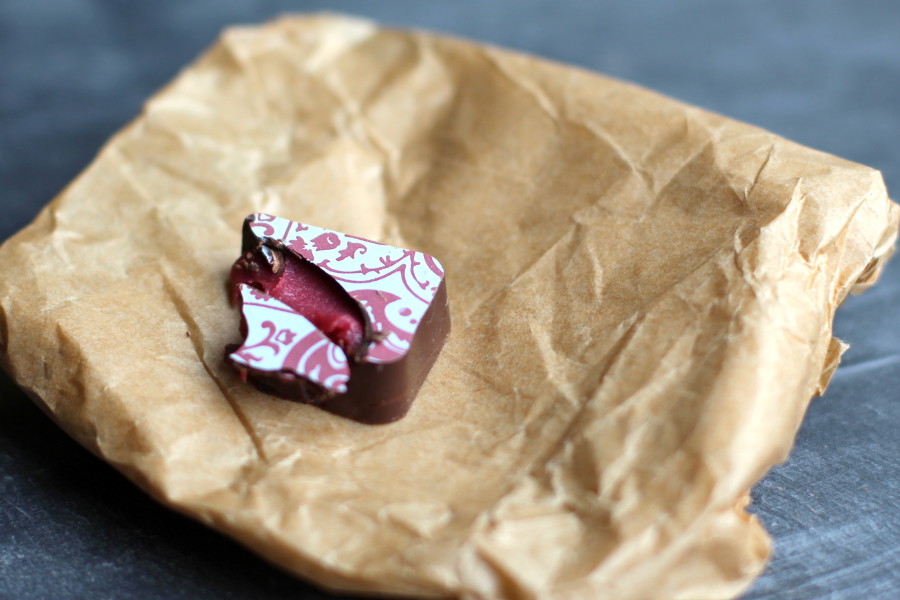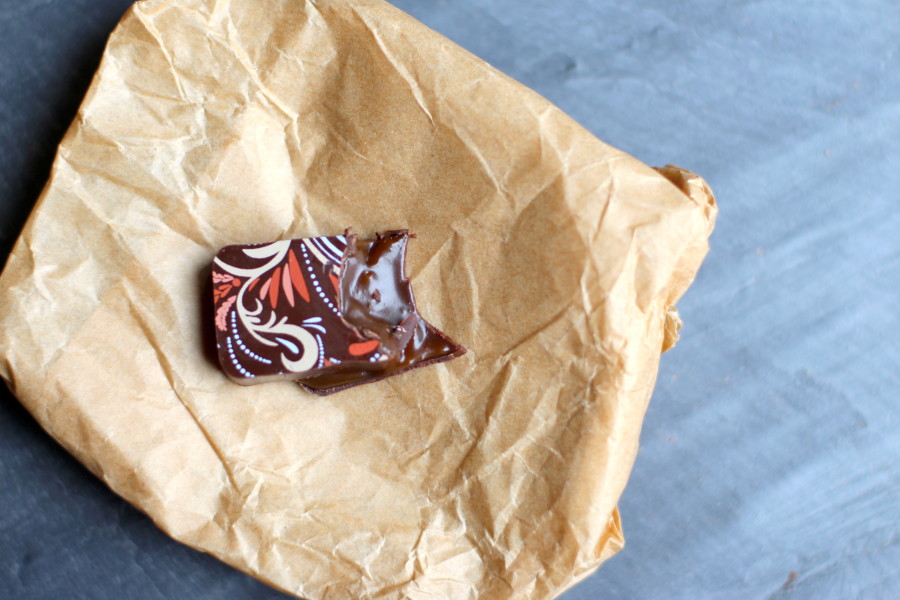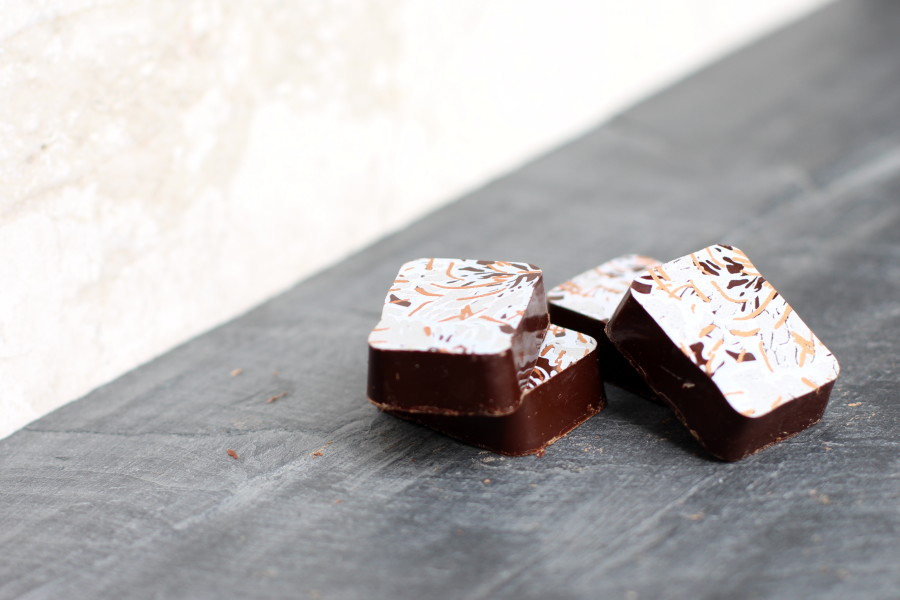 Website
I was sent the products to review