Fine dining perfection at Launceston Place, Kensington
Launceston Place is one of those restaurants that makes me really proud of our culinary know how in London. The journey  begins in Kensington, in the sweet spot between Gloucester Road and Hyde Park, where those infinitely elegant townhouses, layered like wedding cakes, rule supreme.
As we are shown to our linen-draped table, canapés of choux pastry with béchamel and fried parmesan bonbons arrive. They are lush.
This indulgence continues into an amuse bouche of cauliflower foam and curried lentils, full of punchy flavours that rise up and grab your taste buds before a spoon has touched your tongue – a sign of good things to come.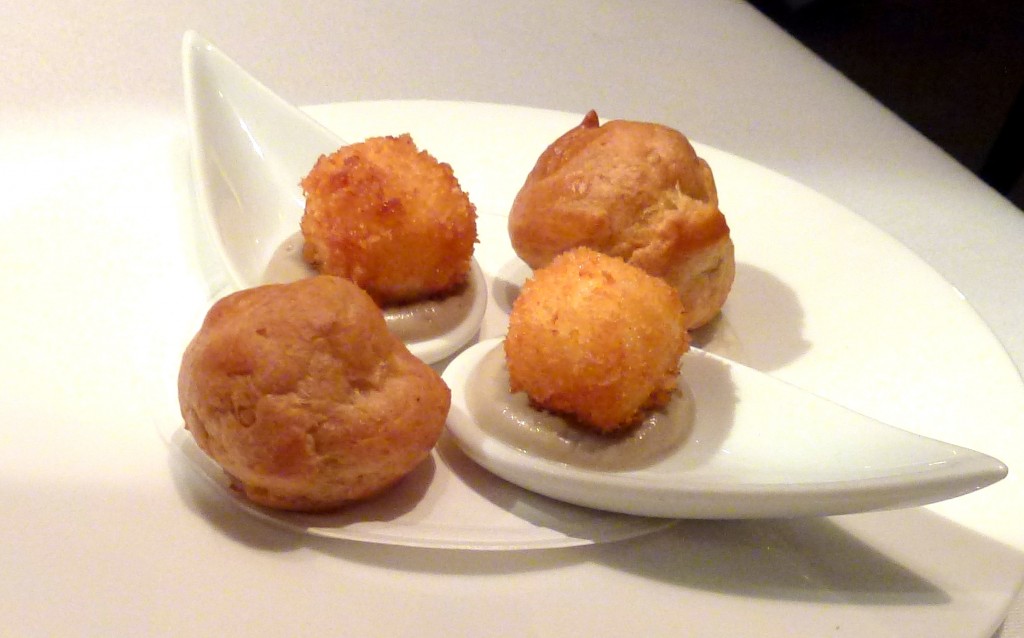 A duck egg starter is faultlessly cooked with yolk that oozes into a slice of absorbent toast, brushed with rich duck fat. In a streak of theatricality a frothy mushroom cappuccino is poured on top at the table; perfectly acceptable as the depth of flavour is winning in itself. A second starter of quail breast and leg confit is clearly cooked by a skilled hand, with smoky-sweet husks of corn, aromatic truffle, and piquant slices of grape.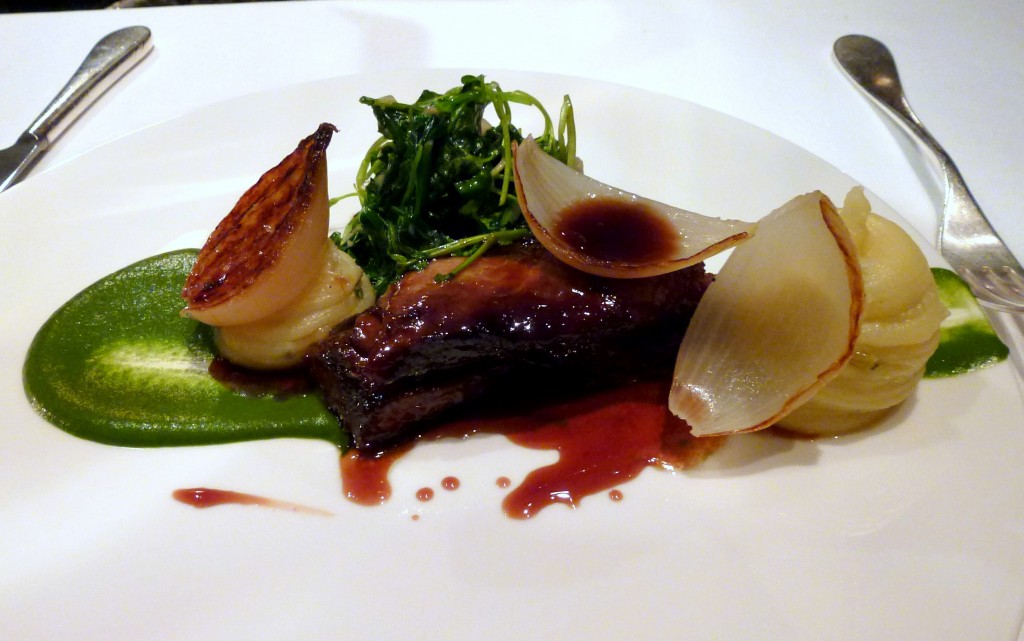 For mains, veal is served thrice: slow cooked cheek, seared pink loin and buttery sweetbread. The meaty, mellow depth of these cuts is amplified with smears of mushroom puree, truffled linguine and jus. The beef offering is every inch as good; tender braised shortrib yields at the gentlest of touches, and is married successfully to a fine watercress puree, white onion segments and sage.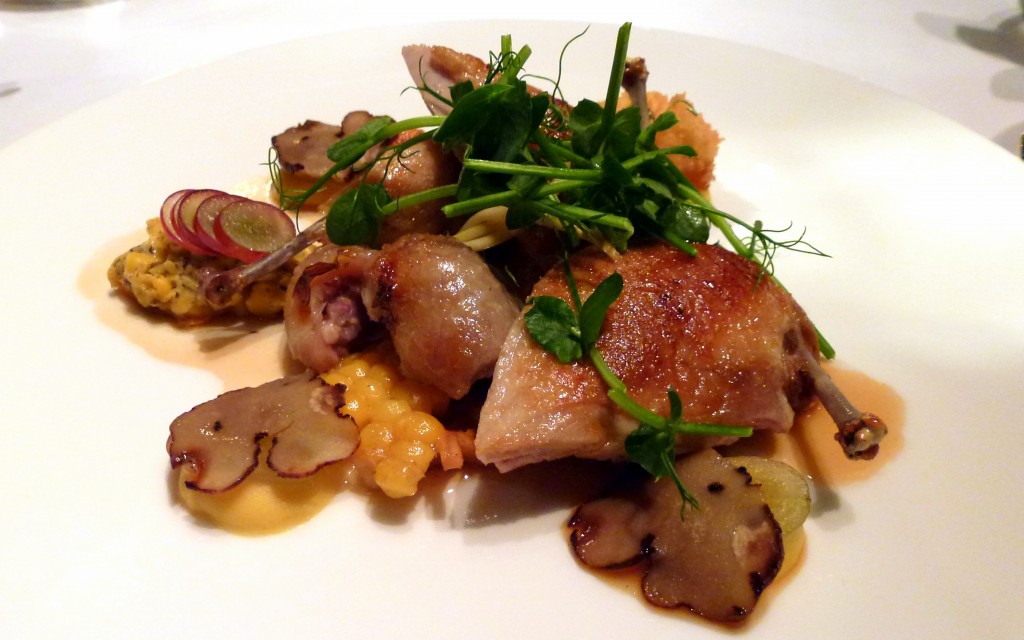 Another extra touch is the pre-dessert-cum-palate-cleanser of lemon foam, candied lemon and sorbet. This leads into sweets; deconstructed apple pie is as exquisite in presentation as it is in taste – a cube of baked custard provides creamy mouthfuls, reminiscent of the lightest of crème brulee. This is served with an apple sorbet, layers of glazed puff pastry with calvados cream, and perfectly circular slices of gossamer-thin green apple cooked in caramel. Dessert number two features a sphere of airy chocolate mousse with a gooey heart of caramel, held in shape by the thinnest of shells. Rich chocolate sorbet, cubes of caramelized banana, and a shard of salted peanut nougatine add complexity of texture. Both desserts are well balanced and neither is overly sweet or rich.
In Launceston Place all the elements that would make a perfect evening are produced seemingly effortlessly. The food has streaks of brilliance, and the wait staff add to the experience with impeccable ceremony in serving, and a fluency in the menu. The evening set menu is £48 per person, drinks are extra.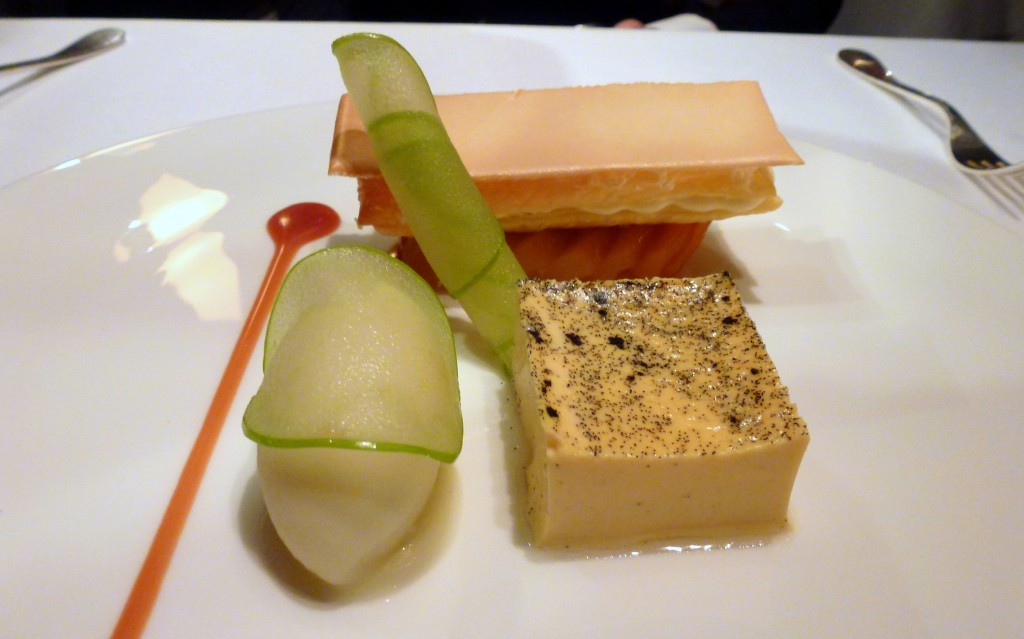 Tube: Gloucester Road