Nothing by halves (except the price)
8/10
There is something sweet about the Michelin starred L'Autre Pied, whose 7 course tasting menu is now 50% off. It's sudden doubling in value also prompts a dark curiosity which is almost perverse in nature. The thrill of playing spectator to L'Autre Pieds inability to fill tables is almost as delicious as the food.
The generosity with the walnut loaf, sweet onion brioche, and parmesan bread to start is lovely, but does rather undermine any voyeuristic endeavours, followed by canapés of poppy seed pastry and chicken liver parfait bursting with olive and salt. Henceforth, a happy recognition of how brilliant the food is ensues.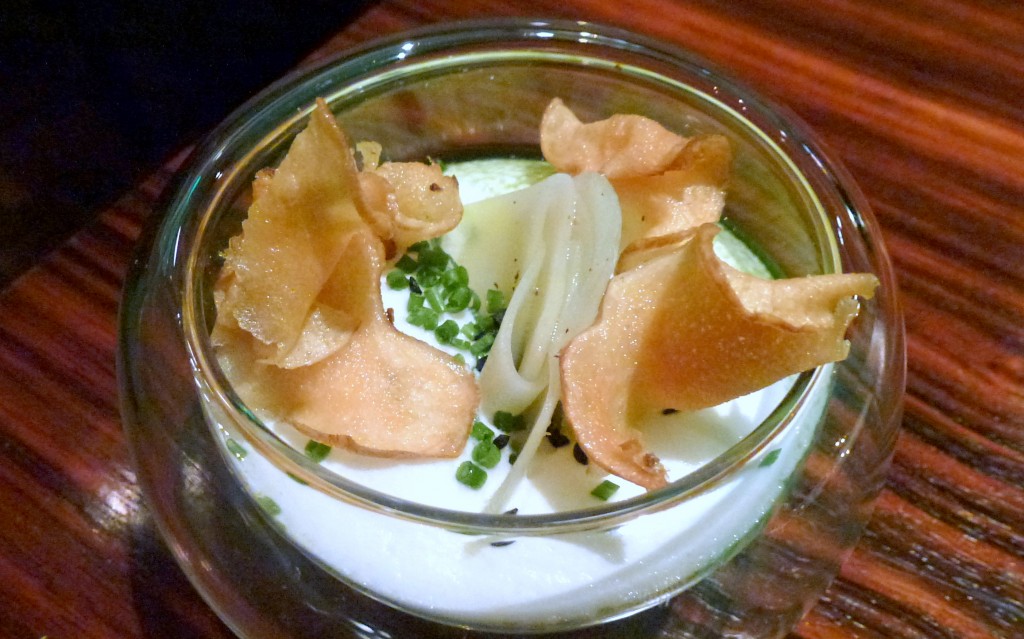 Confused head-scratching continues with the artichoke foam amuse bouche, which has the same clarity of taste as the canapé. Why is this food half price? The next course provides the one low point of the night, featuring a one dimensional plate of radish, quinoa, crème fraiche, fennel and dill. There are no peaks or troughs of variation to be had, and for once a small portion is the only redeeming feature. The contents of the offending plate are hastily consumed and promptly forgotten, lest they should infect our newfound optimism.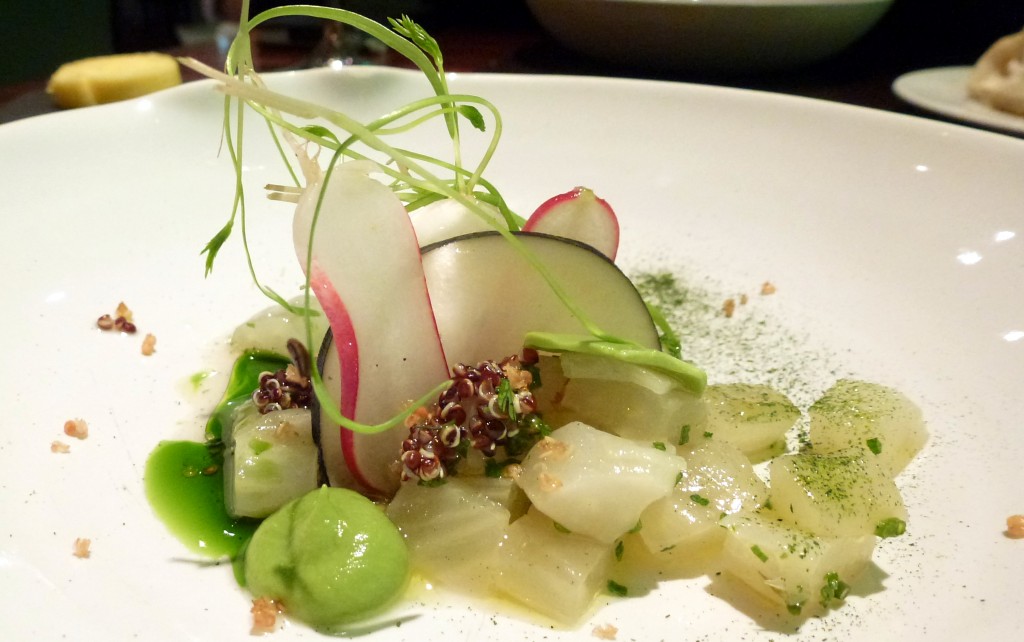 Every other plate of food is leagues ahead of expectation. A third course of flame grilled mackerel is ensconced in a wedge of brittle, fried skin. In a stroke of genius the oily fish is paired with miso, which balances the heavy flavour of the mackerel effortlessly. Not to be outmanoeuvred, our cunning fourth course of cod is poached to a delicate flake with Ras El Hanout spice mixture, which swells with the aroma of nutmeg, anise, and cinnamon. Slicks of butternut squash and soybean puree cushion the volatile spices like the most comforting mistress.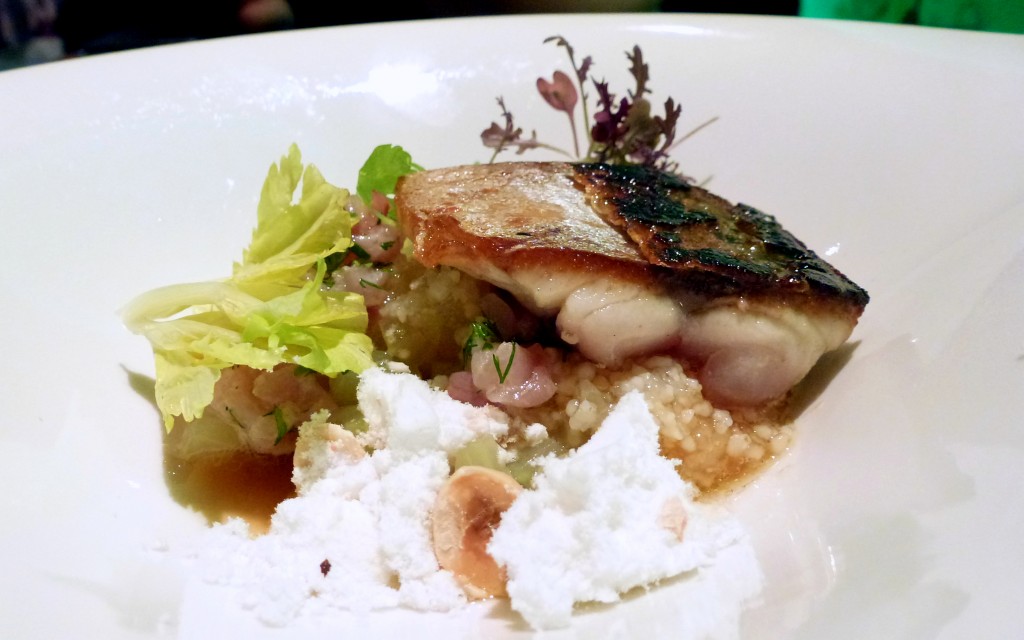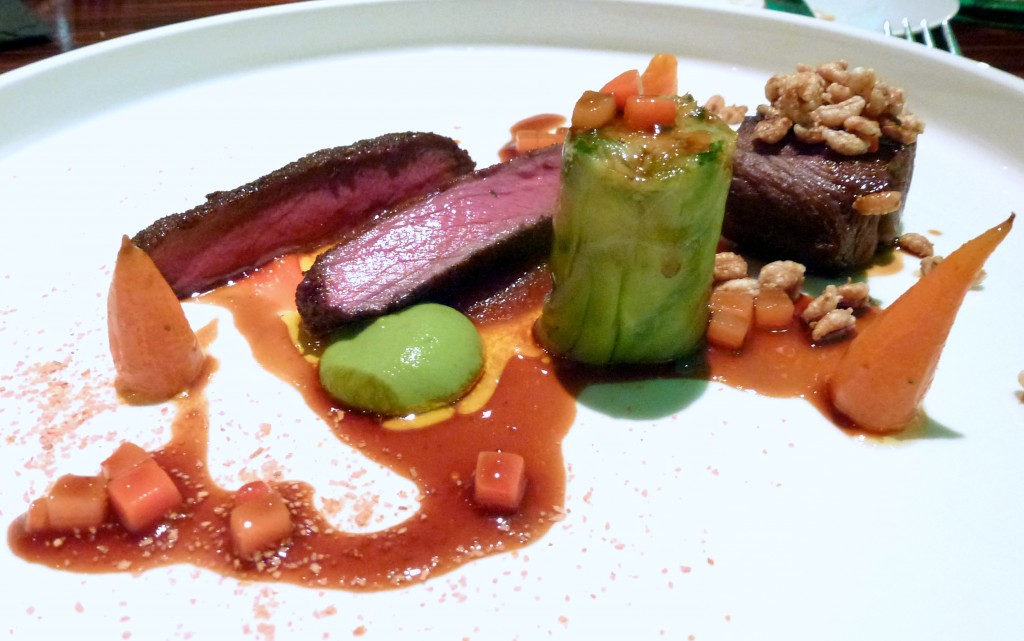 Although loin of roe deer tantalises with hints of cocoa and juniper, a hispi cabbage cannelloni has less purpose on the plate. All savoury things must transition into sweet, aided by a cleansing pre-dessert of apple foam with a pin-sharp apple sorbet, honeycomb and meringue. This perfectly introduces the winning dessert of cardomom panna cotta, mandarin sorbet, chocolate steusal, clementine jelly and coconut cream – all things tropical laid out like jewels.
It is only fitting that the night end with one of the best desserts I've had the pleasure of eating. L'Autre Pied is disarmingly good, surpassing my initial expectation. Service is willing and generous, average price without a discount is £80 per person.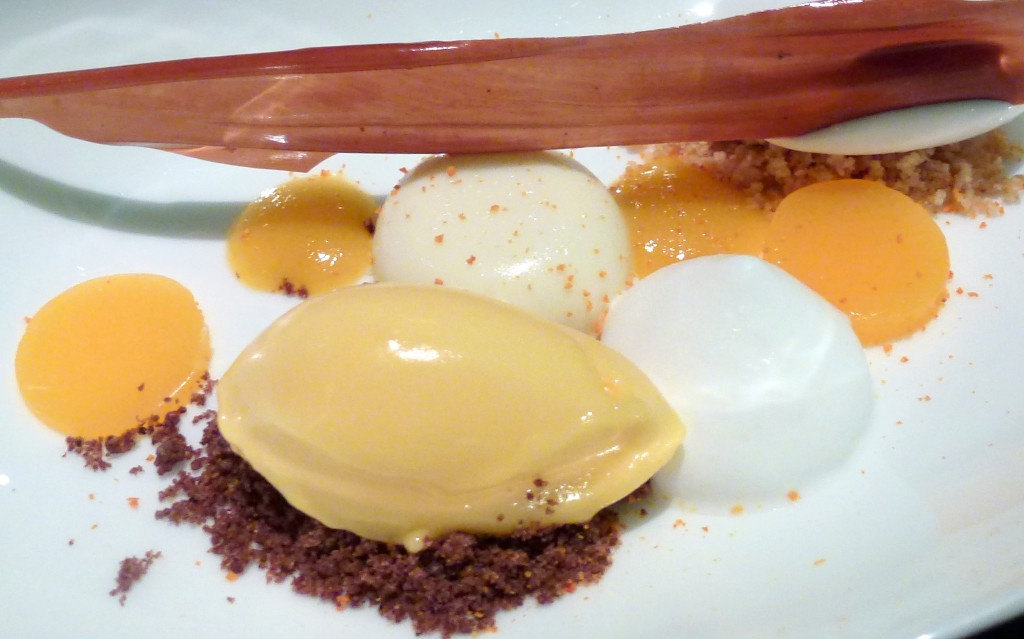 Tube: Bond Street