Dinner Time Story presents: Le Petit Chef
Le Petit Chef is an innovative dinner experience, created by Dinner Time Story, that uses 3D visuals to create an animated show. The spectacular exhibition is set alongside a 6-course dinner that journeys the famous Silk Road. Nom.
Following a successful run in Dubai and Abu Dhabi, Dinner Time Story are bringing their show Le Petit Chef – In The Footsteps Of Marco Polo to London for the first time!
Launching on Friday 20th October 2017 at TT Liquor in Shoreditch, Le Petit Chef is a pop-up experience which will continue to run for a few dates until 29th November. Have a look here to see upcoming dates, and maybe book your own dinner time experience.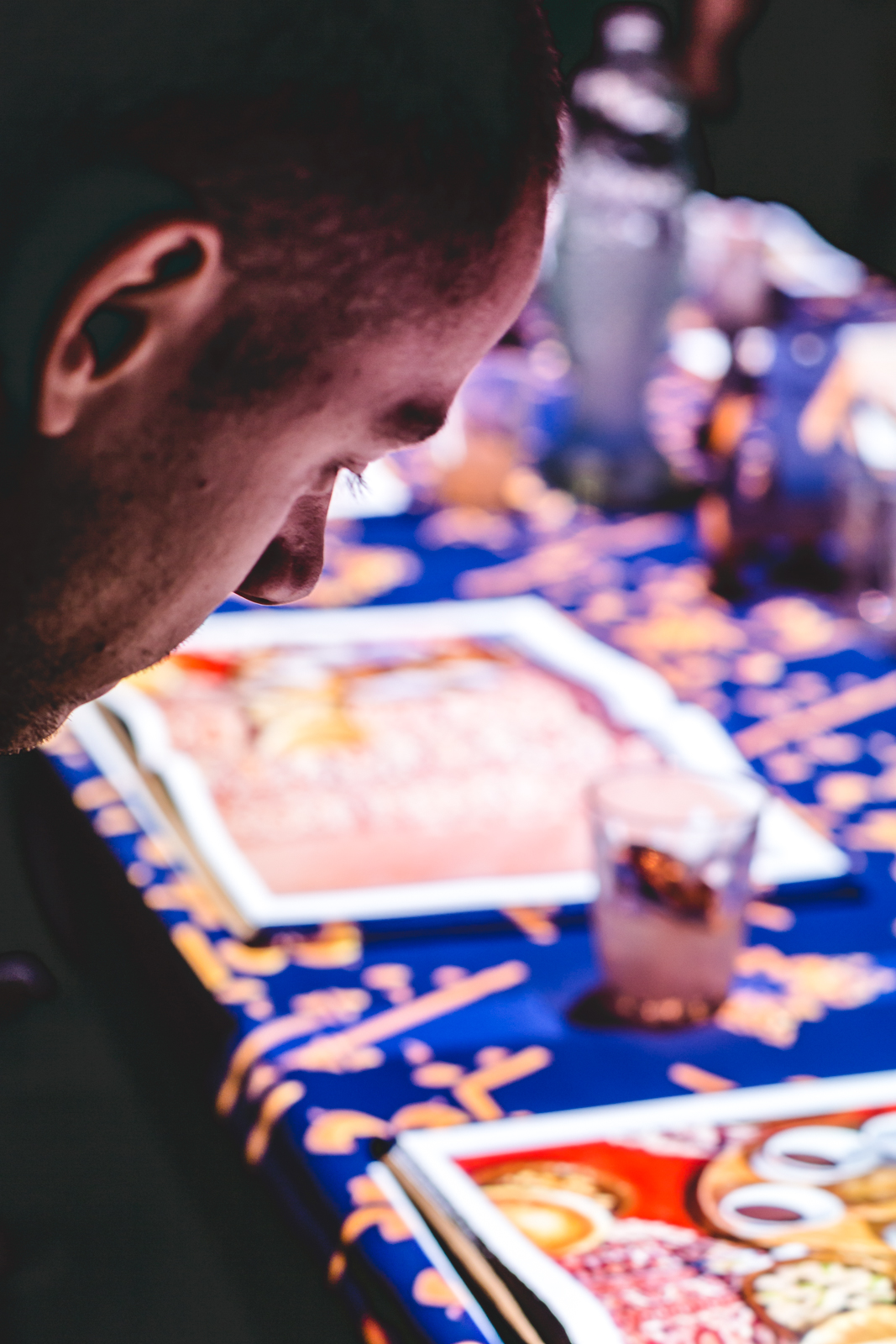 The multisensorial show takes you on a journey along the famous Silk Road, following the steps of Marco Polo. We travel from Marseilles to Arabia, India, the Himalayas and through to China.
It promises to wield 'clever props, soundtracks and scents, allowing guests to breathe the icy air of The Himalayas one moment and feel hot and heady in an Arabic souk the next'.
Awesome, but is it worth £95?
I was a little worried that the show might be, for want of a better word, tacky. I've been to 'interactive' experiences in London in the past and been mostly underwhelmed by them. I certainly wouldn't consider them particularly 'cutting edge'. I'm pleased to say however that Le Petit Chef achieves what it sets out to, and that I would recommend the experience.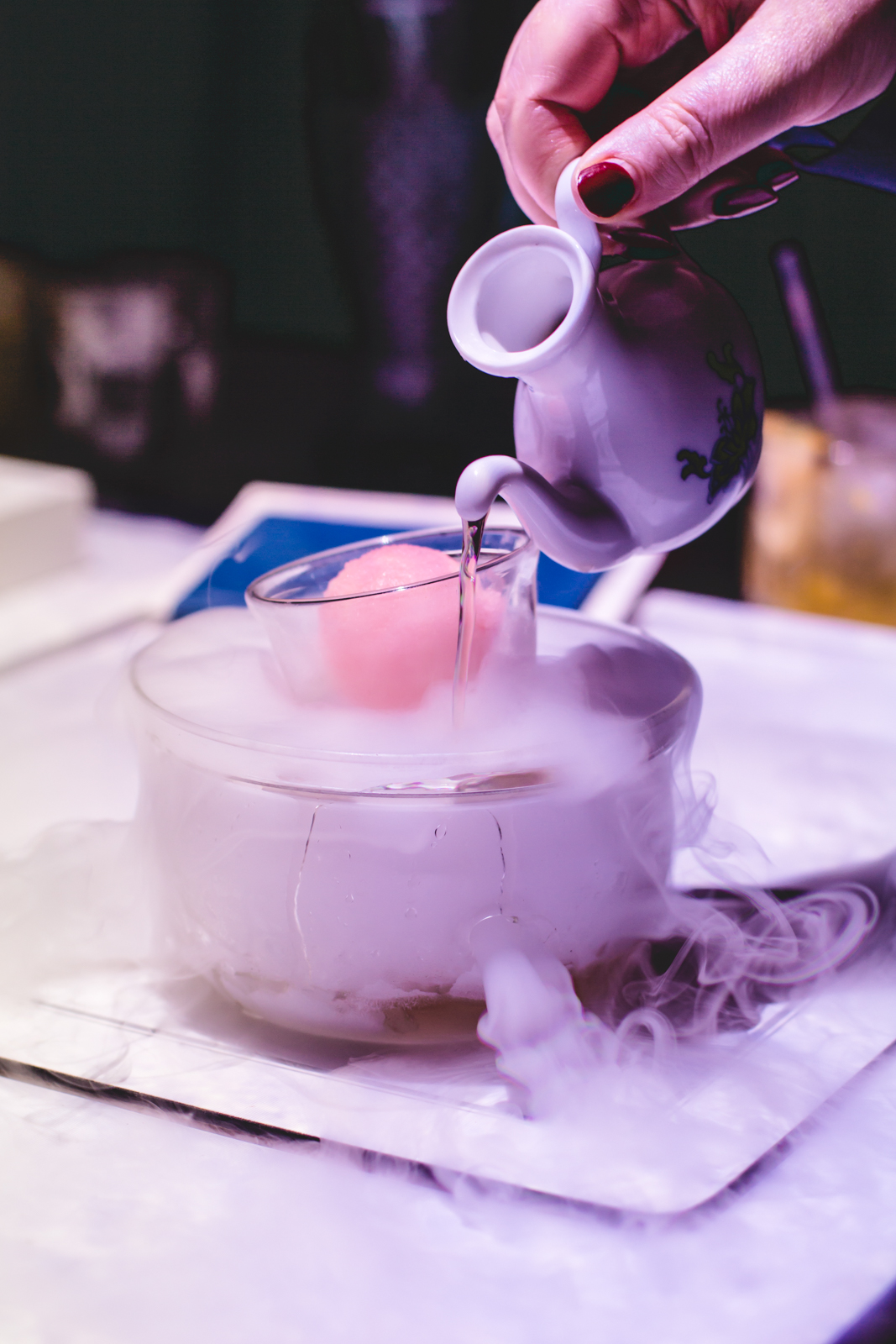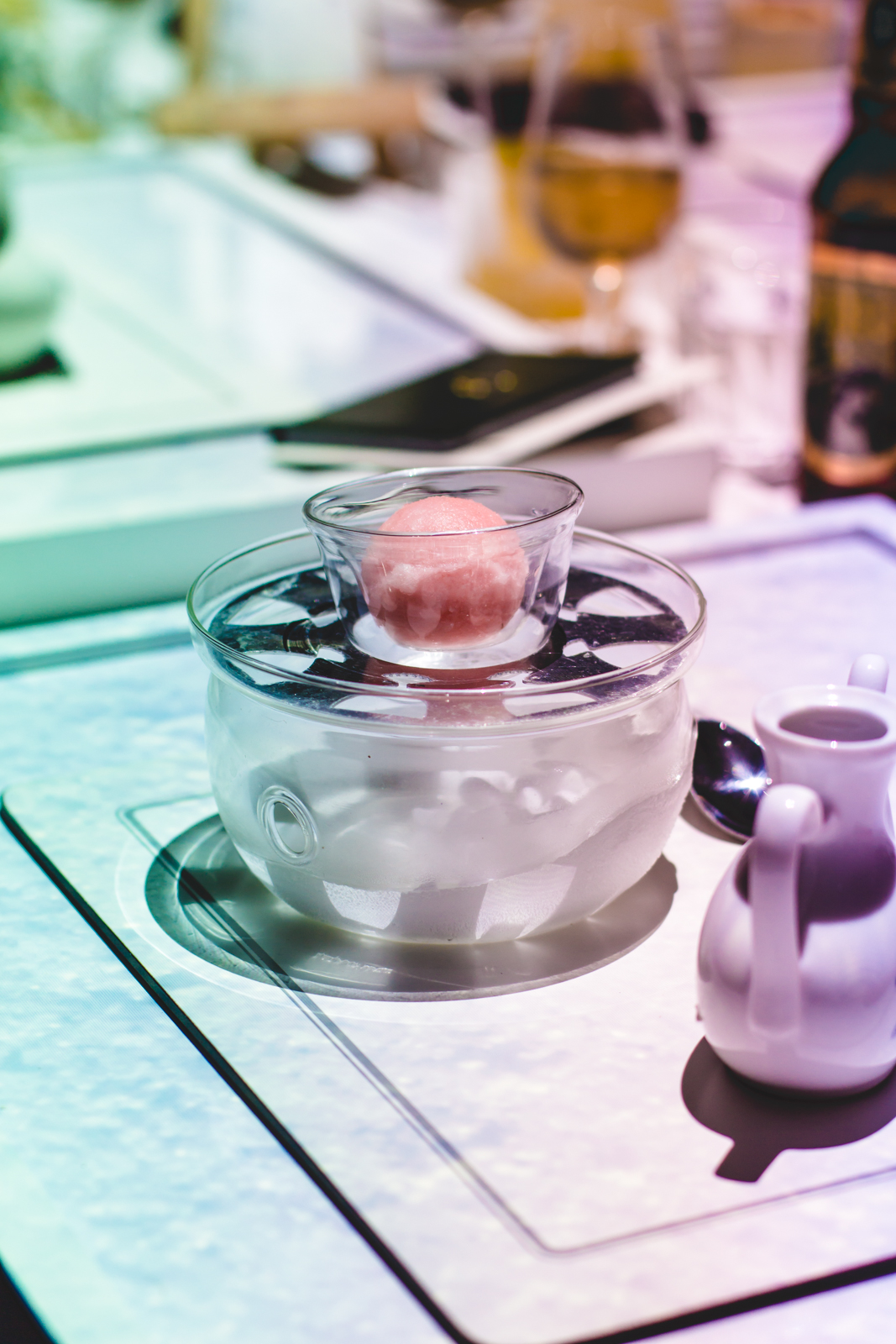 Saying that though, I don't think it all works out exactly like the developers had imagined.
For example I am not enormously moved by the use of scent, and in some instances I have to admit to not even being able to detect it. Nonetheless, I get goosebumps more than once whilst experiencing Le Petit Chef. I put that down entirely to the visual aspect of the show, which is properly stunning.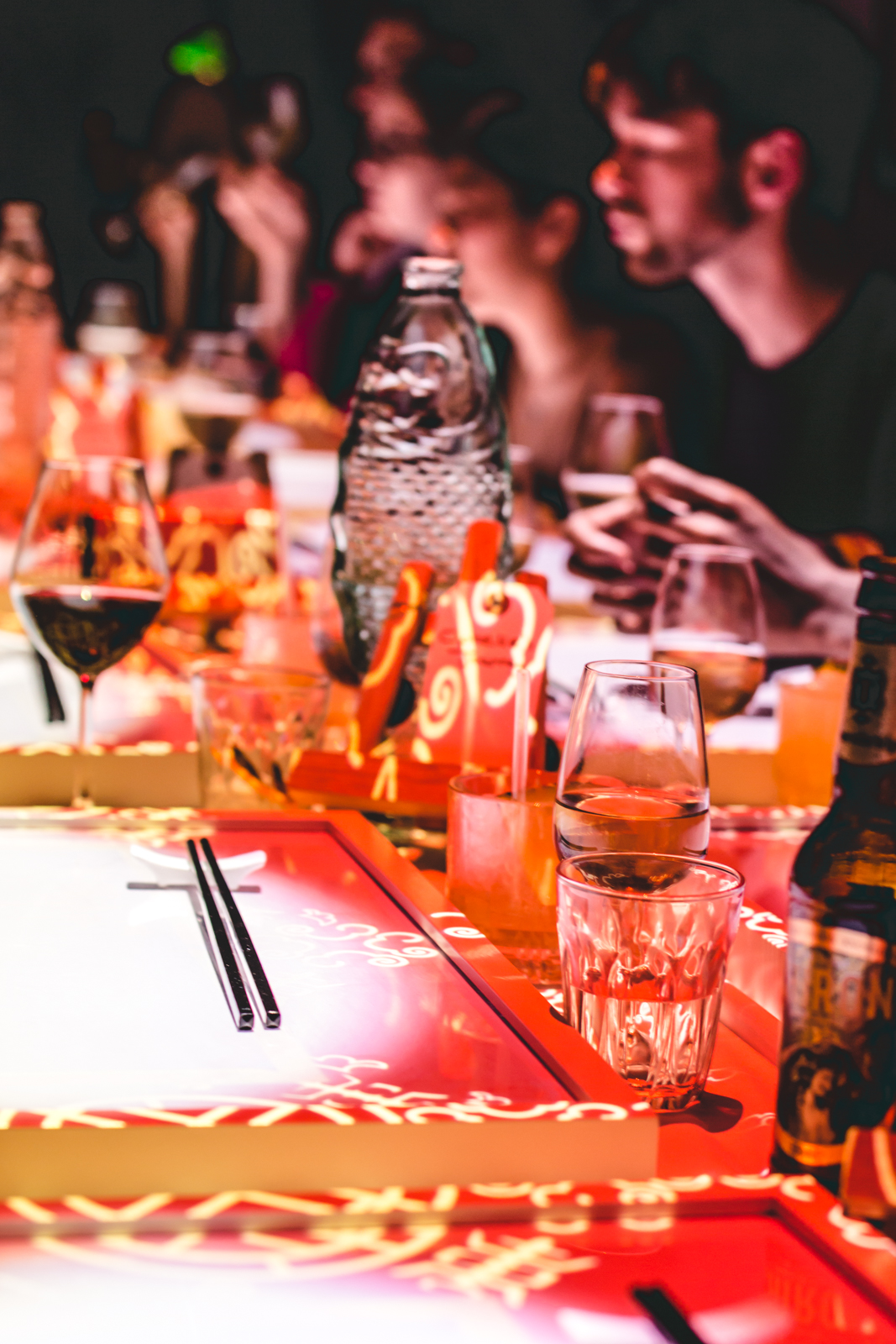 Each guest has their very own 3D animated show featuring a tiny-sized chef moving around the table, chatting in French about the food and journey, alongside sidekick birds, epic sea journeys, and fire-breathing dragons flying over plates.
The techy bit…
One of the techniques that makes Le Petit Chef so effective, and thrilling, is the use of visual mapping. Basically, this aids in the transformation from projector show into intelligent visual system. The developers have used precise length distortions, meticulously calculated from various angles, to produce the illusion of 3D. It's very clever.
The food…
The evening promises a 6-course dinner alongside the visual show, and we make pit stops along various locations on the Silk Road.
The culinary journey follows the footsteps of Marco Polo, starting in Marseille with foie gras terrine and brioche…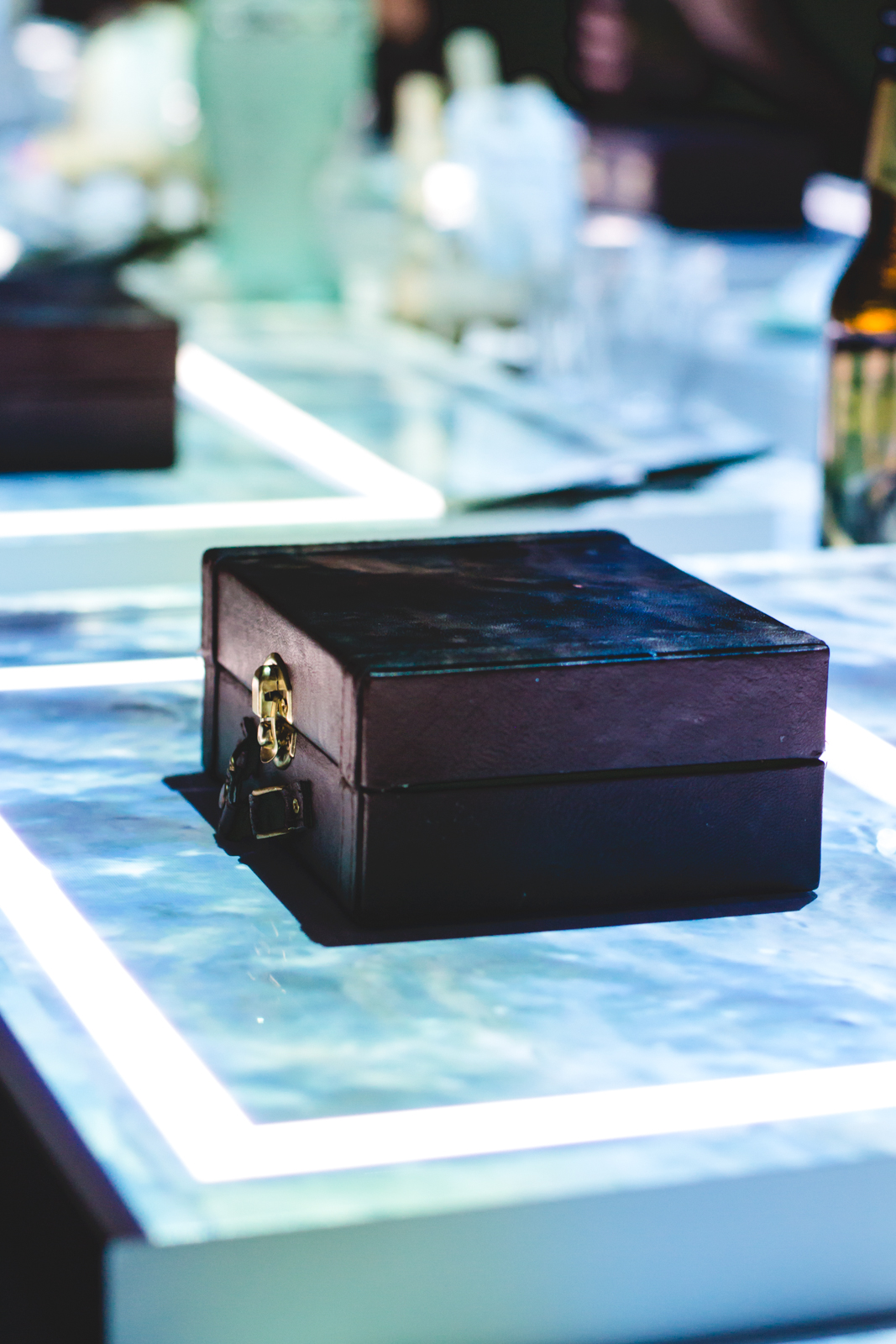 And then trekking to The Middle East with mezze…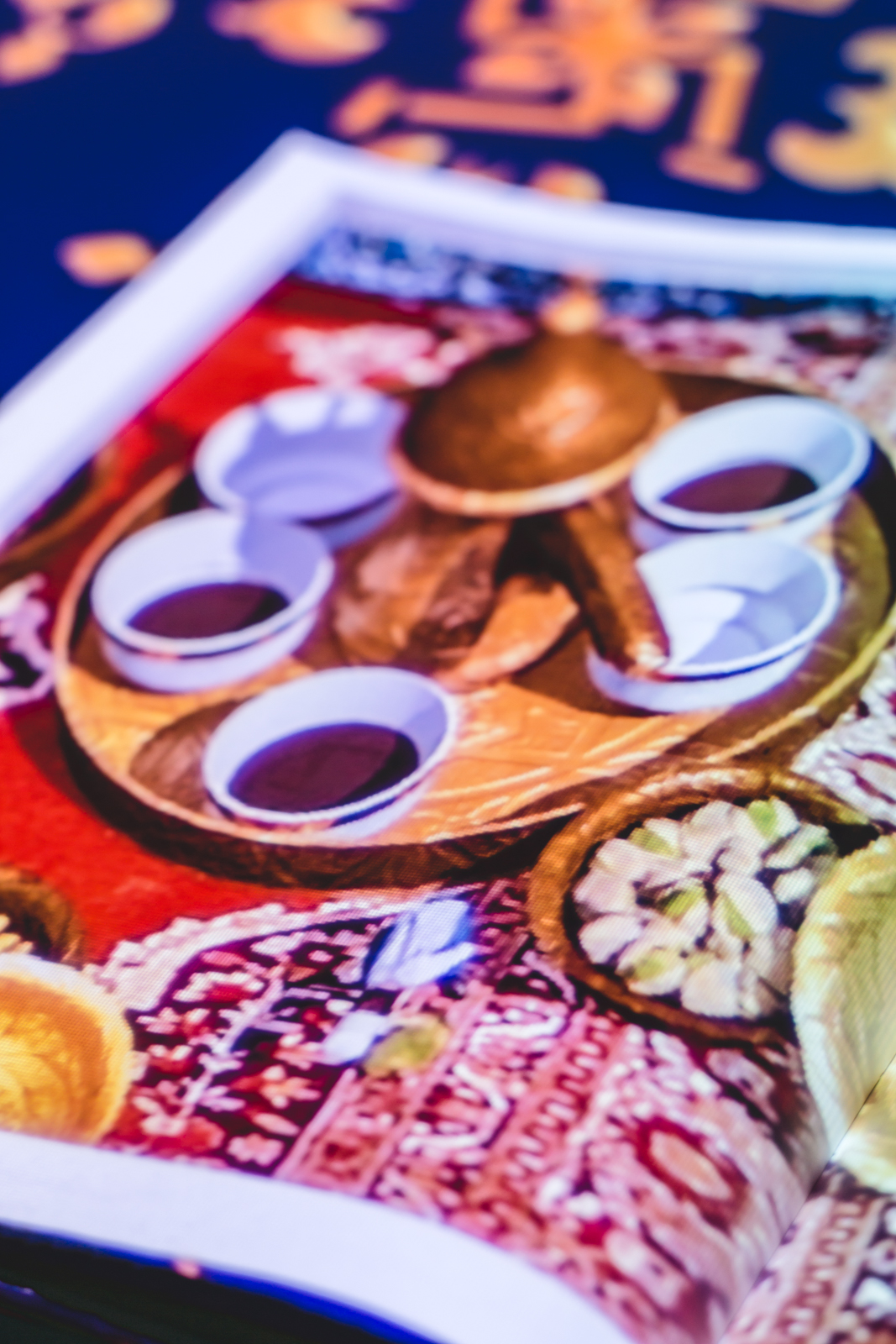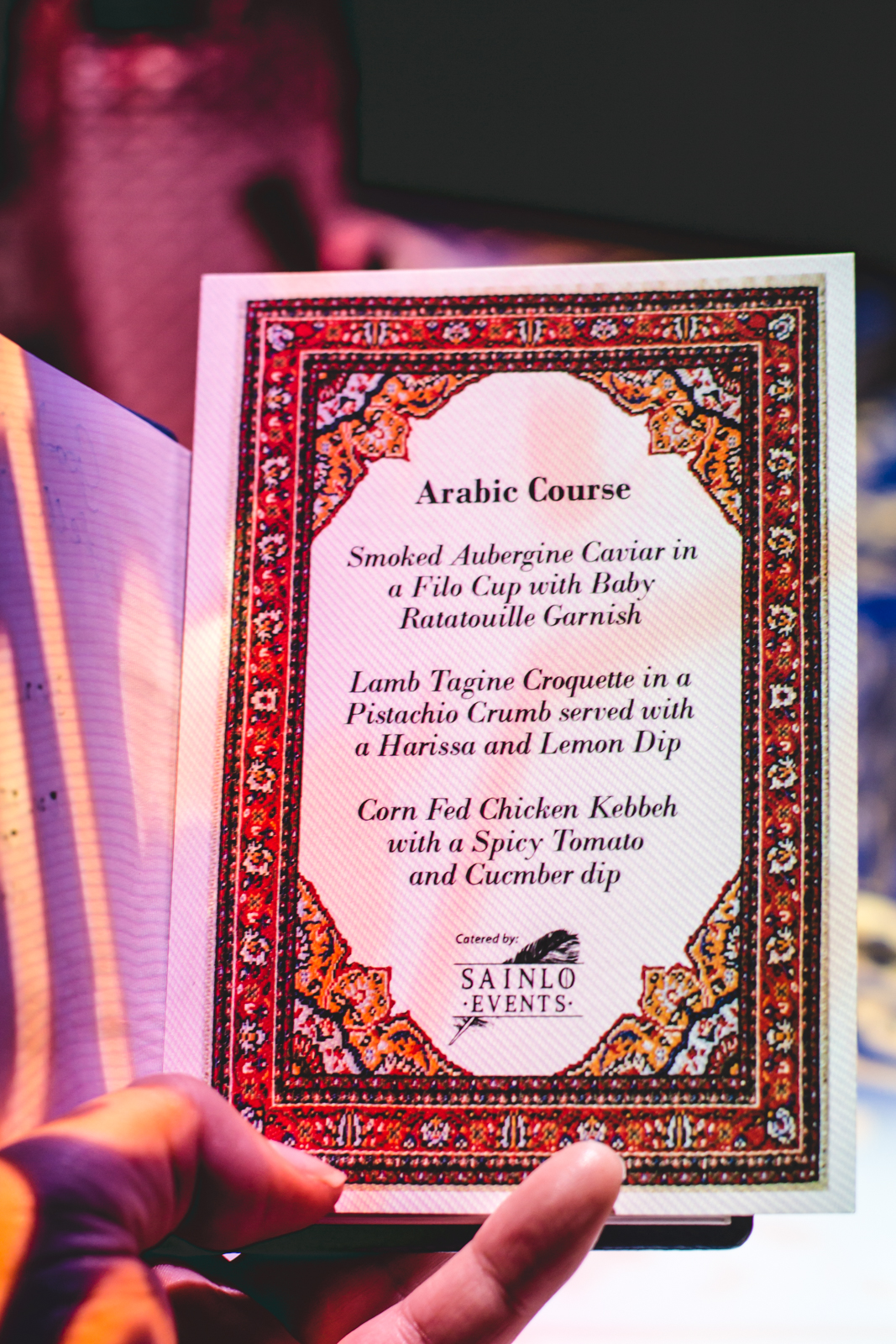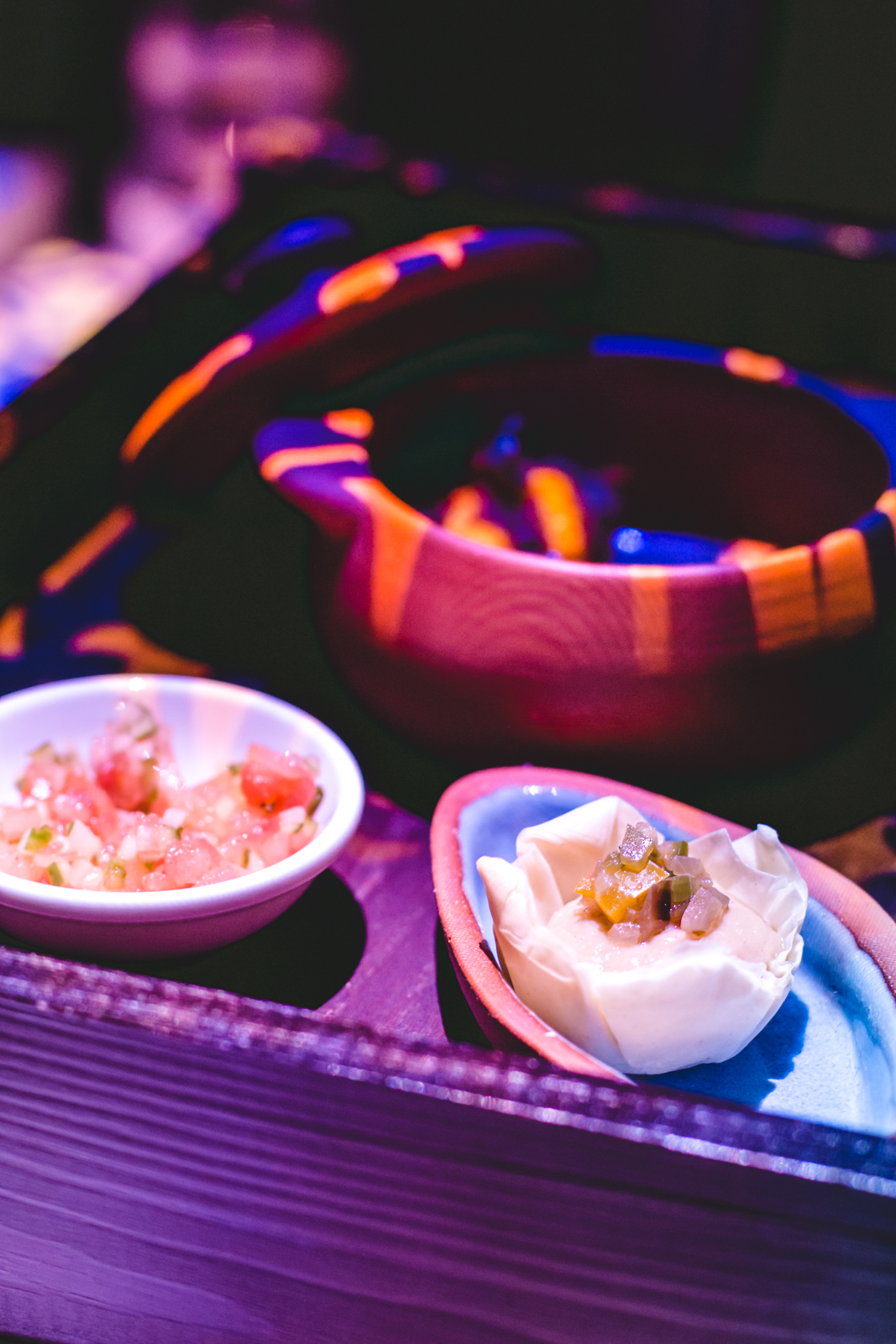 Then heading to India for those vital spices…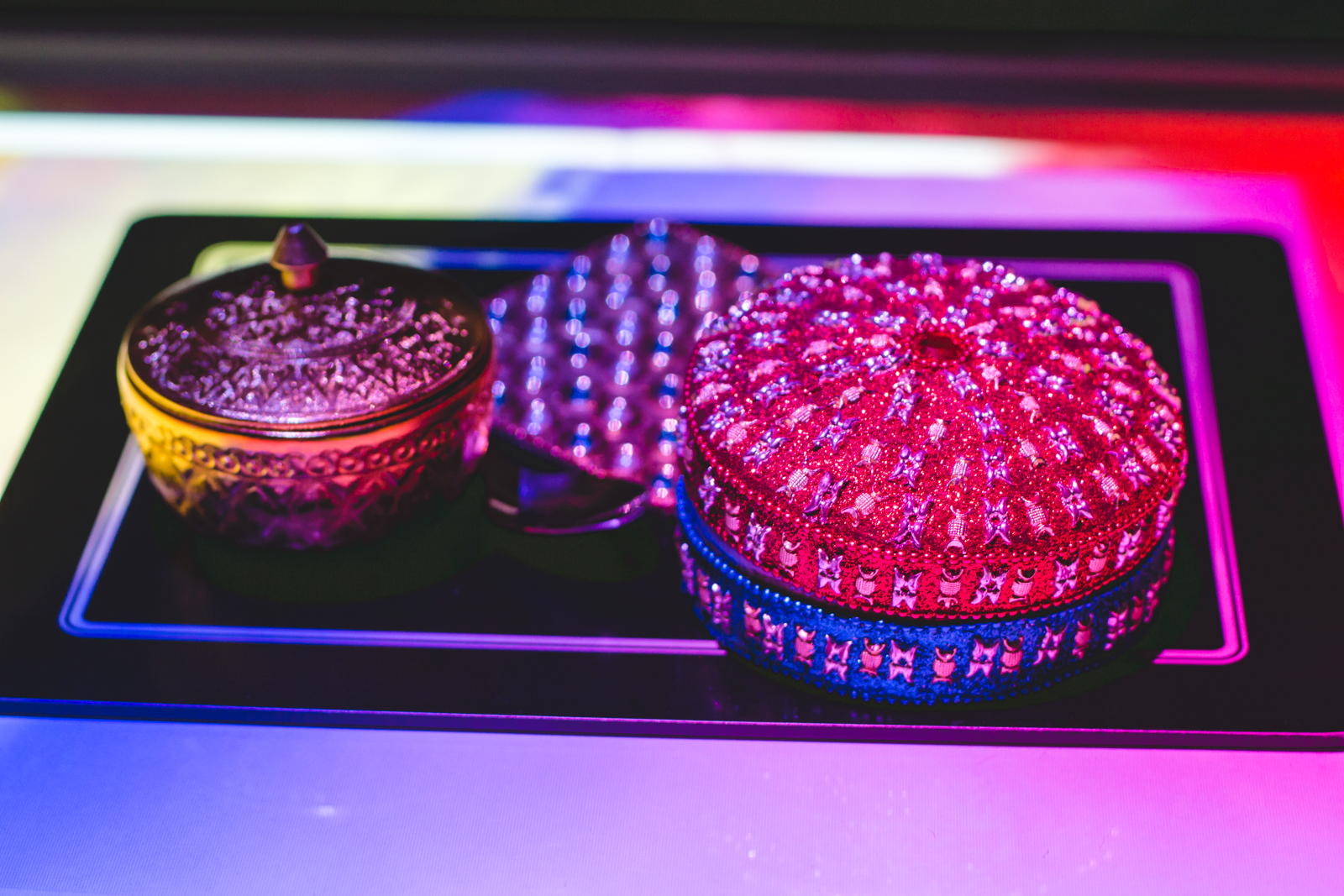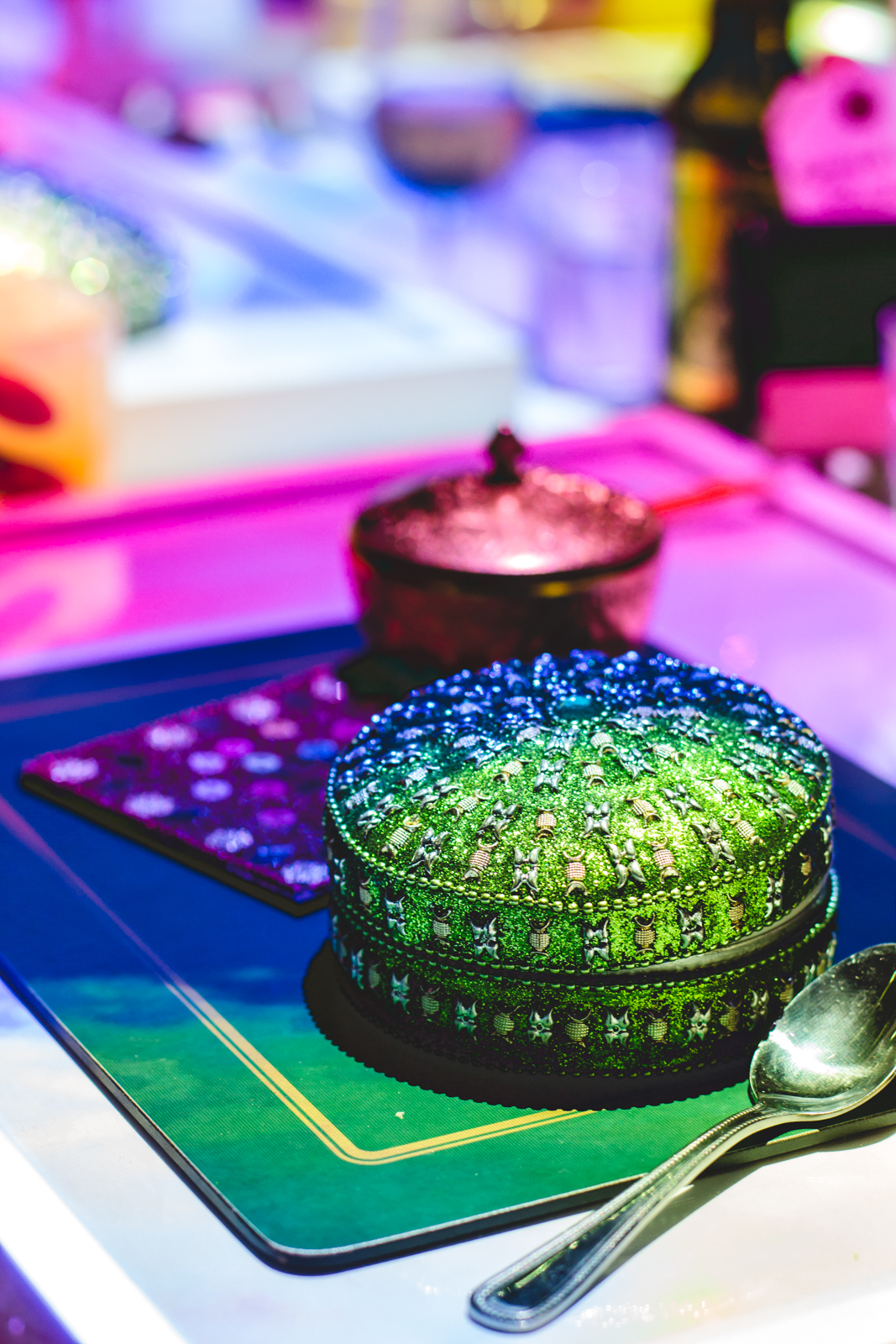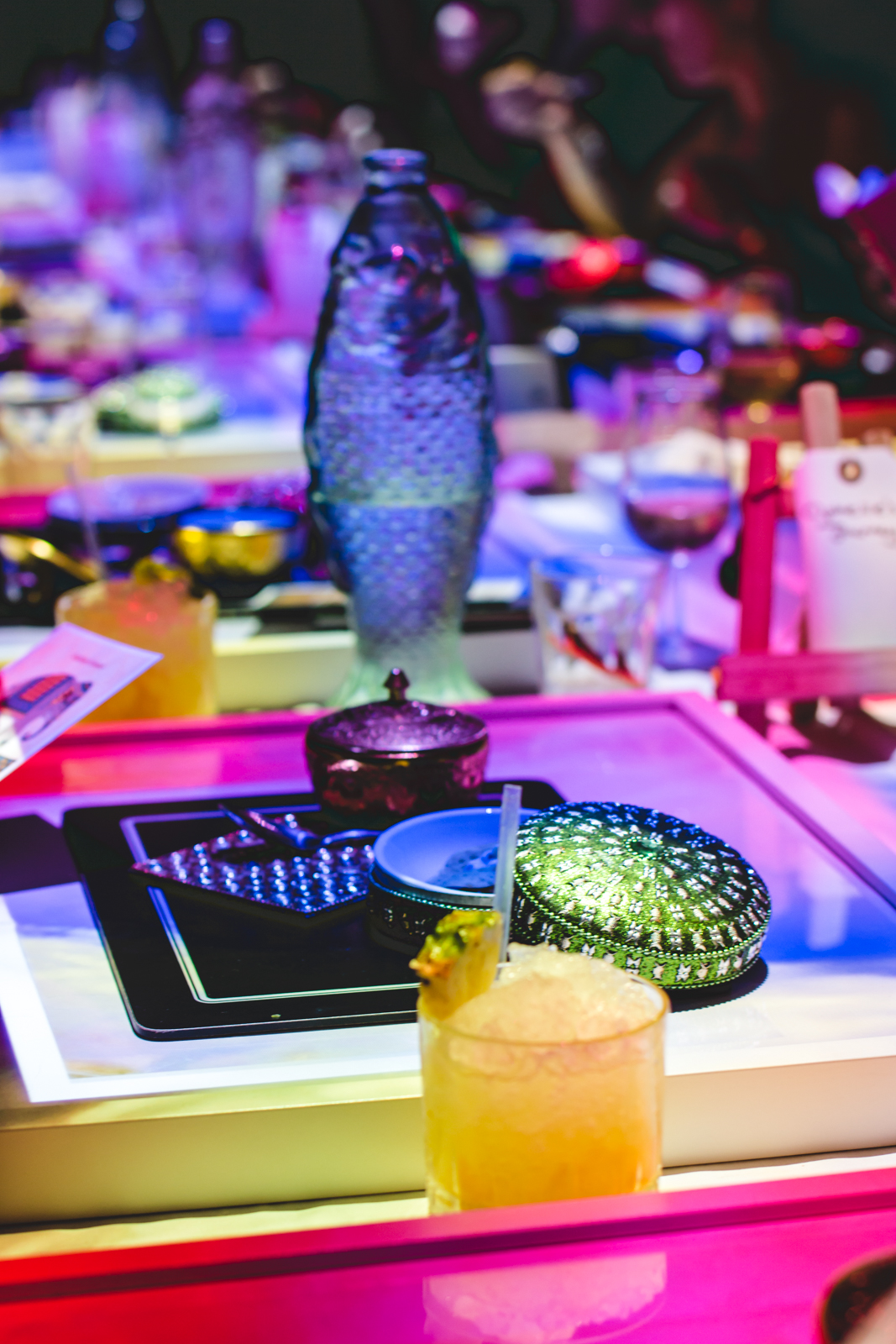 Before we are taken to China for mains of caramelised honey and ginger duck, miso and szechuan tofu…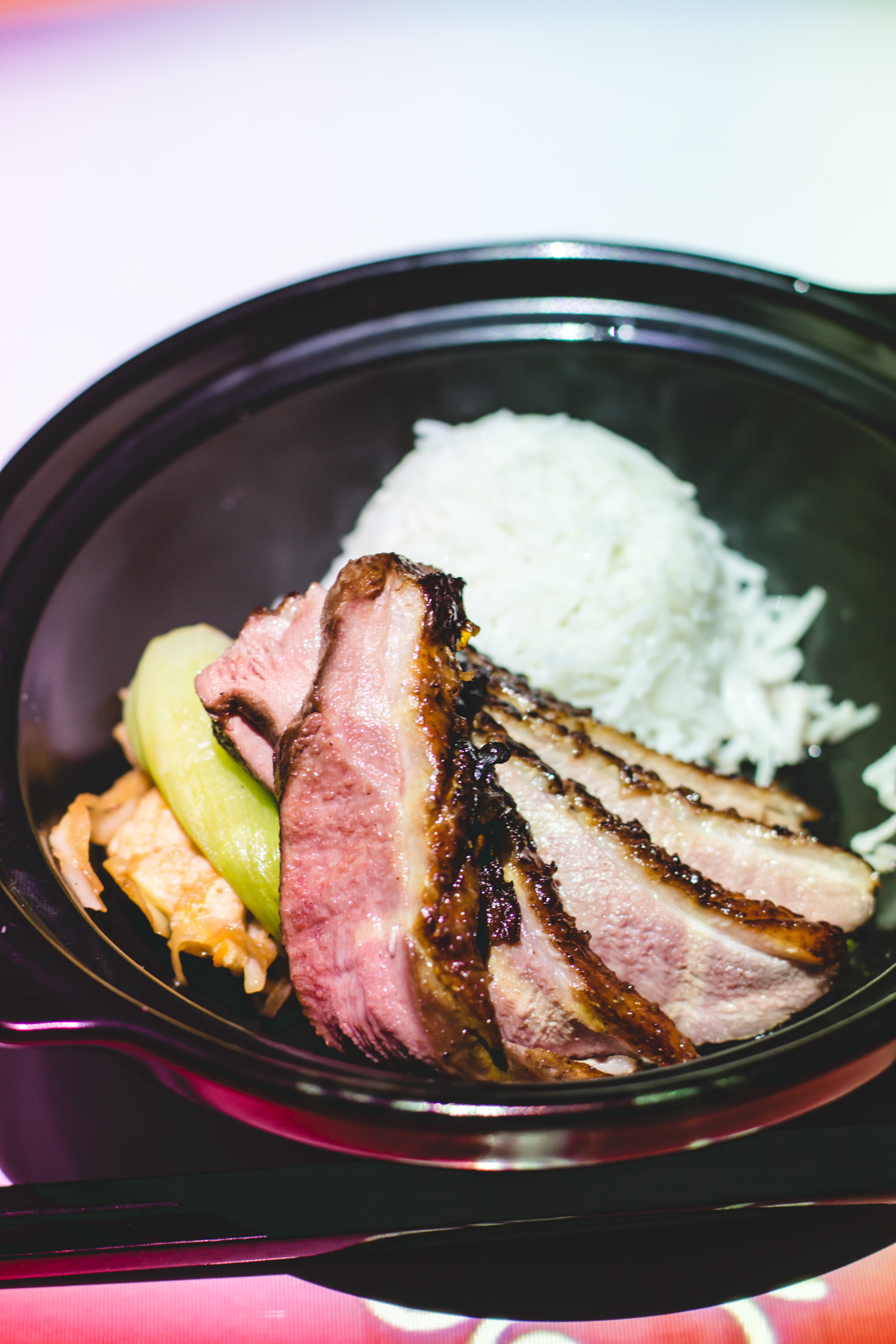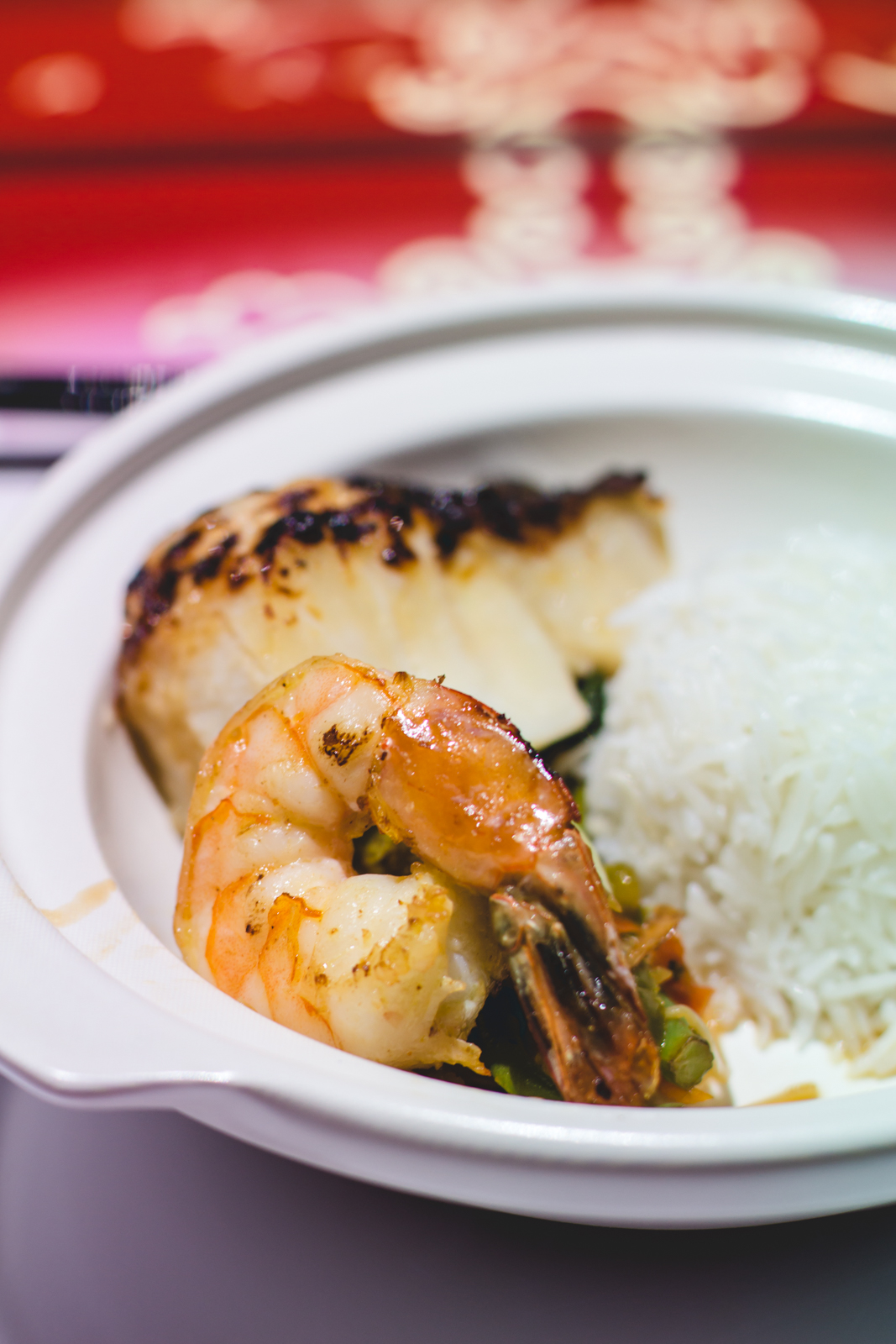 My favourite course has to be dessert however, where we get to see Le Petit Chef  'cook' the caramelised saffron and cardamom rice pudding in front of us. And, it is properly tasty!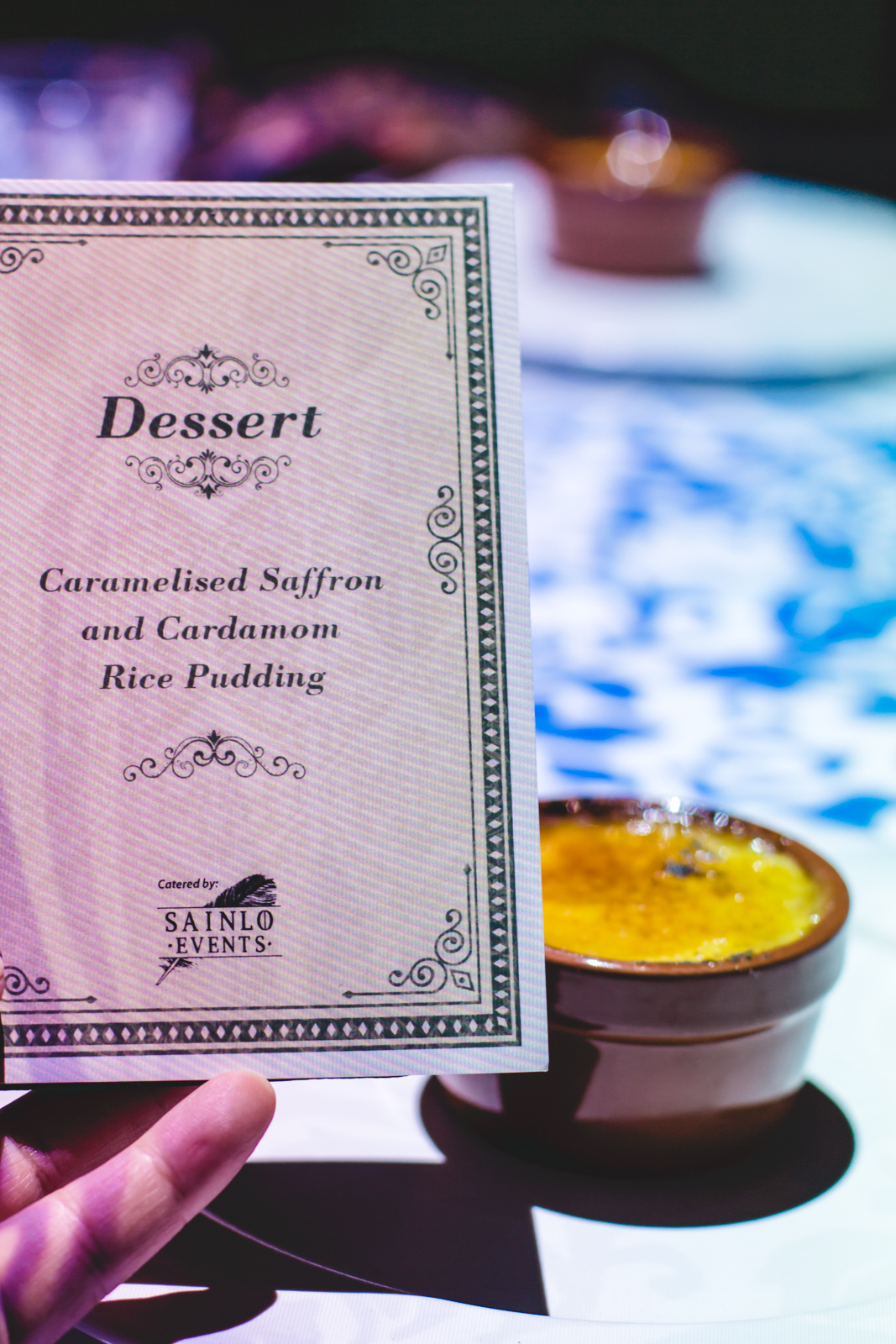 All in all, it's been a wonderful experience. We've loved it, and the combination of the food and visuals have mostly been spot on.
The experience costs £95 per person, and if you'd like to try it there are still a few dates left – have a look here.
Thanks to Le Petit Chef for having us in. The meal was complimentary, but all views are our own and as ever we aim to provide useful and honest feedback.