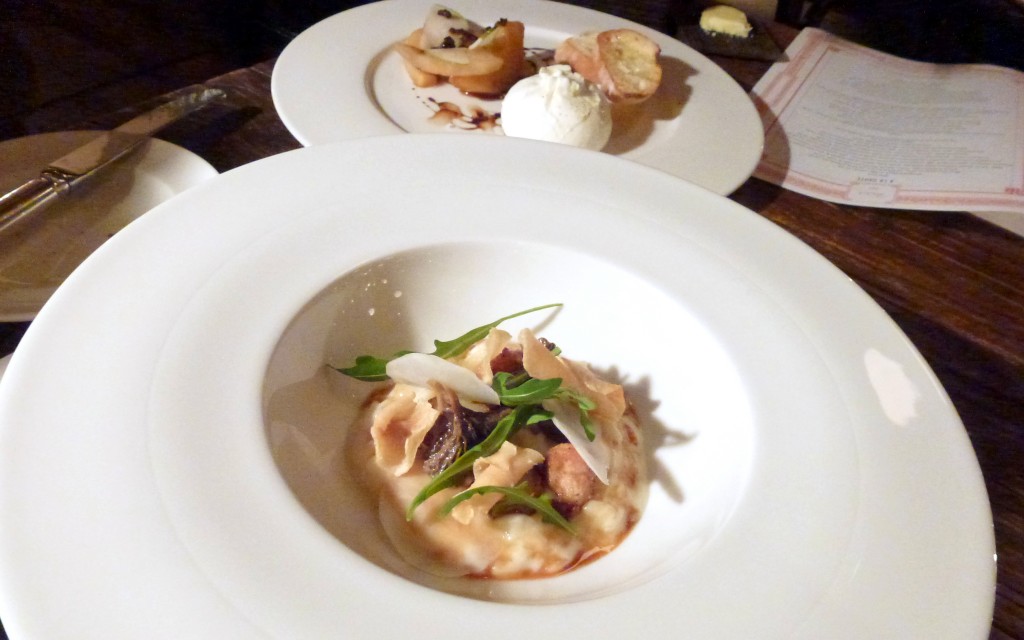 Atherton in Mayfair, mark II
8/10
Jason Atherton breeds restaurants at a rate that would make even the most virile of bunnies blush. Since opening Pollen Street Social, he has gone on to launch Little Social, Social Eating House and Berners Tavern. With each restaurant opening, Atherton has thwarted the derision of critics and bloggers alike. Given this almost unanimous seal of approval, expectations for Little Social are high.
In the first instance, these expectations are fully met in a buttery artichoke risotto. The voluptuous plumes of cream and carbohydrate are gummy and toothsome, festooned with curried sweetbreads, pickled chanterelle and rocket. This layering of texture is echoed in a parsnip veloute, which is poured over slow-cooked egg, crouton and wild mushroom. Rupturing the swollen egg releases a ribbon of velvety yolk, thickening the mouthfeel of the veloute. This is comfort food at its plushest and most dependable.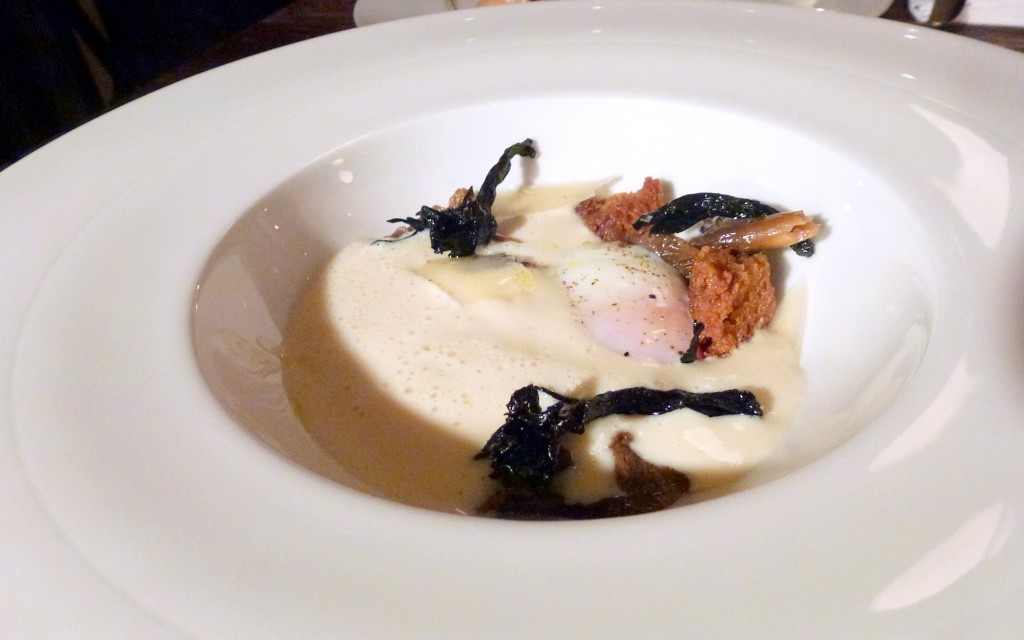 Next to arrive is a plate of raw scallop. The brilliant white of the mollusc is interrupted with jolts of vivid green avocado puree, dashi jelly, and apple. Each element hums with as much vibrancy on the taste buds as is given to the eye. The real charmer of the evening, however, is a ball of burrata. Burrata is buffalo mozzarella in its early development, and ours splits deliciously to pour out its wobbly innards. The supple cheese is textured with sugar-gritty pear, quince and honey.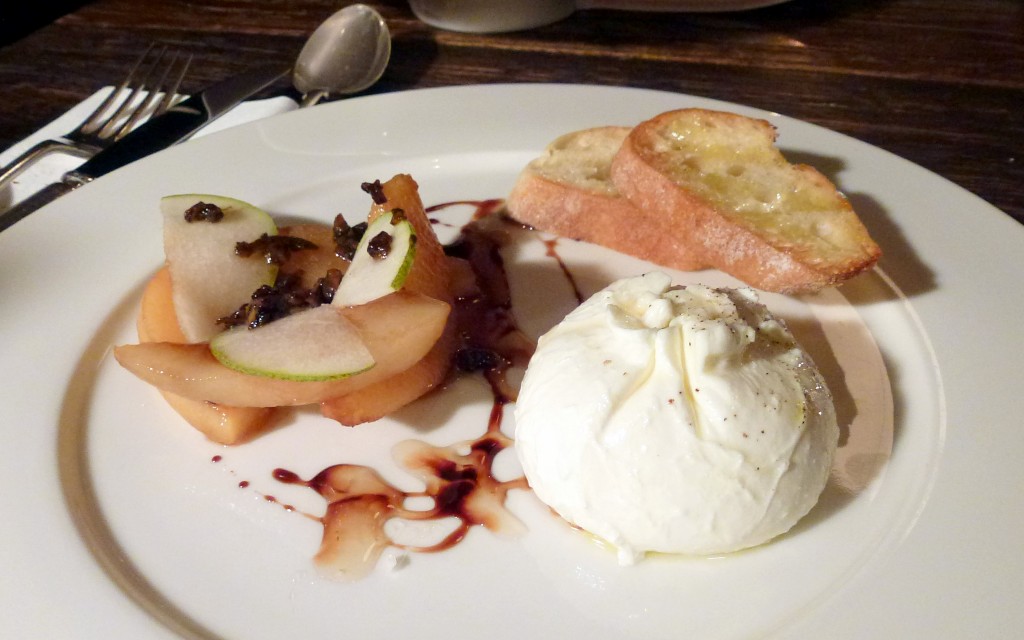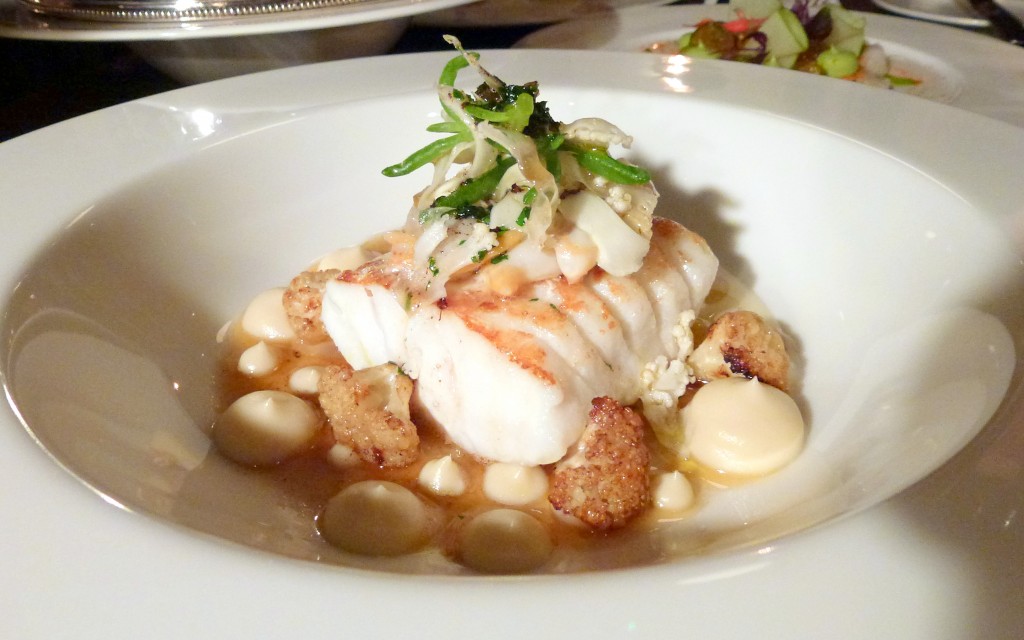 Desserts are wicked, wayward things. A 'moelleux' is a molten cup of chocolate lava covered in a thin shell. Although a tap might be enough to breach the casing, thrusting a spoon into its viscous depths is more pleasing. The squelch and heady scent of chocolate goo on a quivering utensil prompts instant dilating of pupils. Oh my.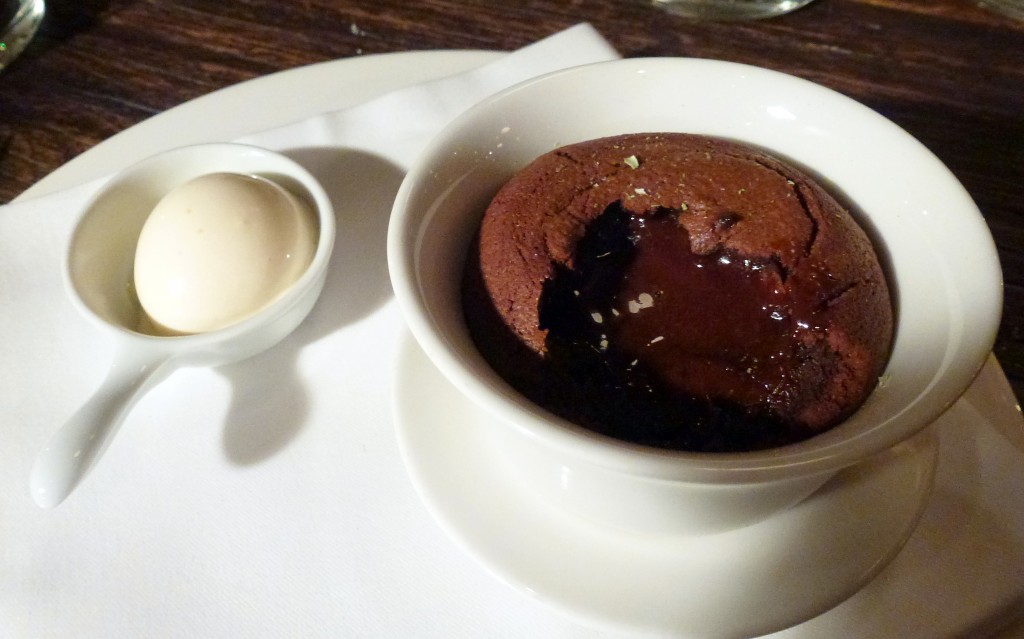 A lesser dessert of lemon parfait is bracingly severe. Its hard edges are further sharpened with cutting bergamot jelly. A quenelle of Earl Grey sorbet works hard to mellow out the acidity, but ultimately fails and is left to melt and wallow in its own wretchedness.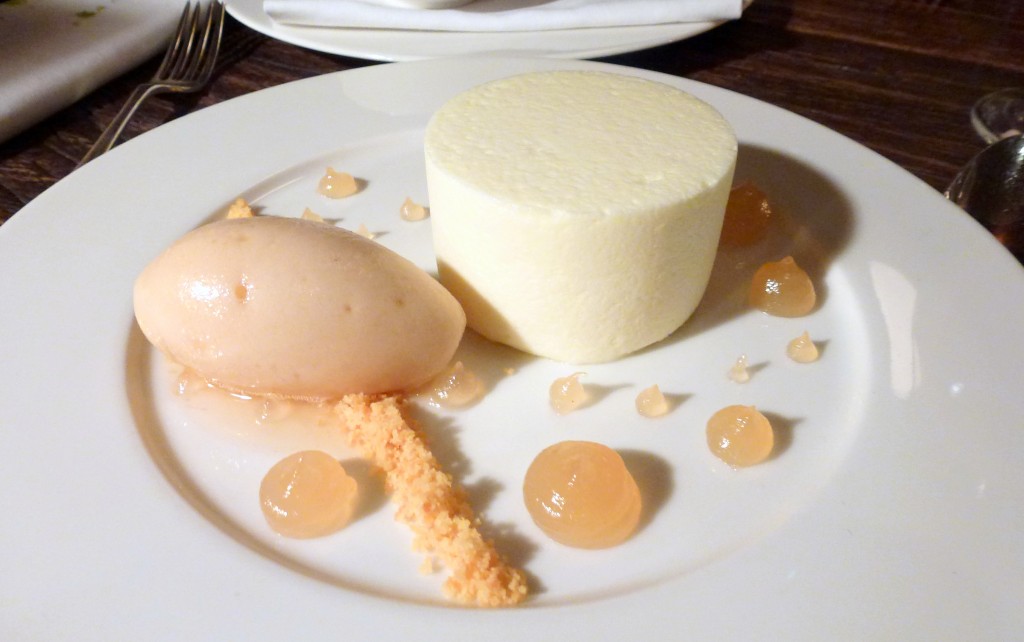 Being a sweet-toothed lush, the mention of a particular French biscuit has me teasing at the legitimacy of ordering sides for the desserts. After a brief internal struggle, gestures are made in the direction of the macarons and chocolate truffles with eyes conveying what the tongue dares not. Our waiter flicks from cocoa-dusted lips to the destroyed moelleux and chocolate carnage on our table. Wisely, he shuffles off to do our bidding. Both the macarons and truffles are excellent, and blissfully neither reek of alcohol.
Popular opinion proves to be more than just the bleating of sheep, as the food at Little Social matches its reputation. This is an excellent, casual, friendly place where you can feed until replete and sated. Prices for the pleasure of doing so are an almost-justified £60 per person. It all depends on how much you like food, or how much good food you like.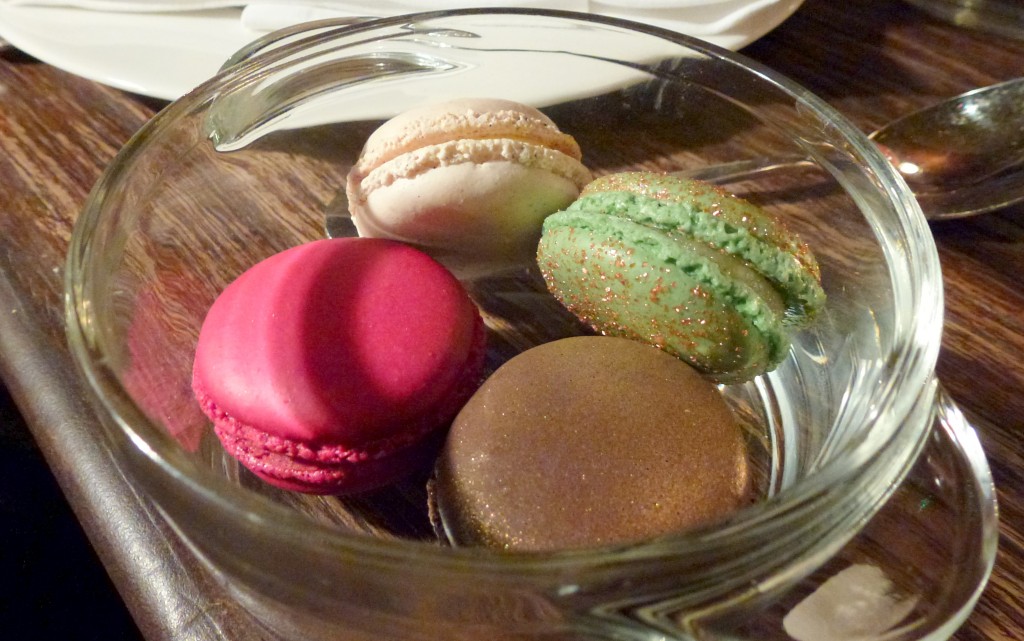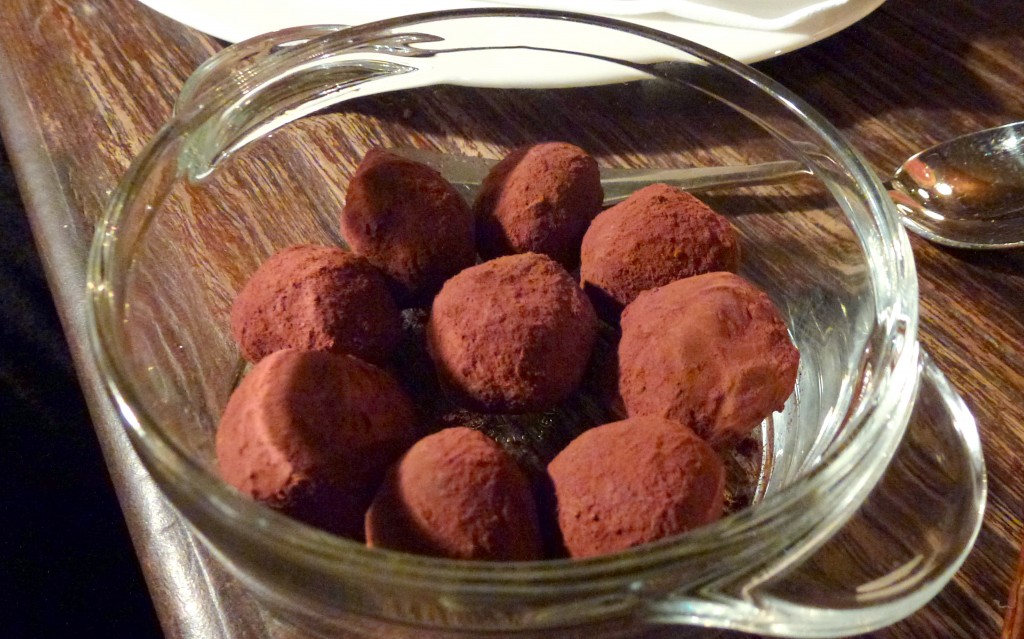 Tube: Oxford Circus