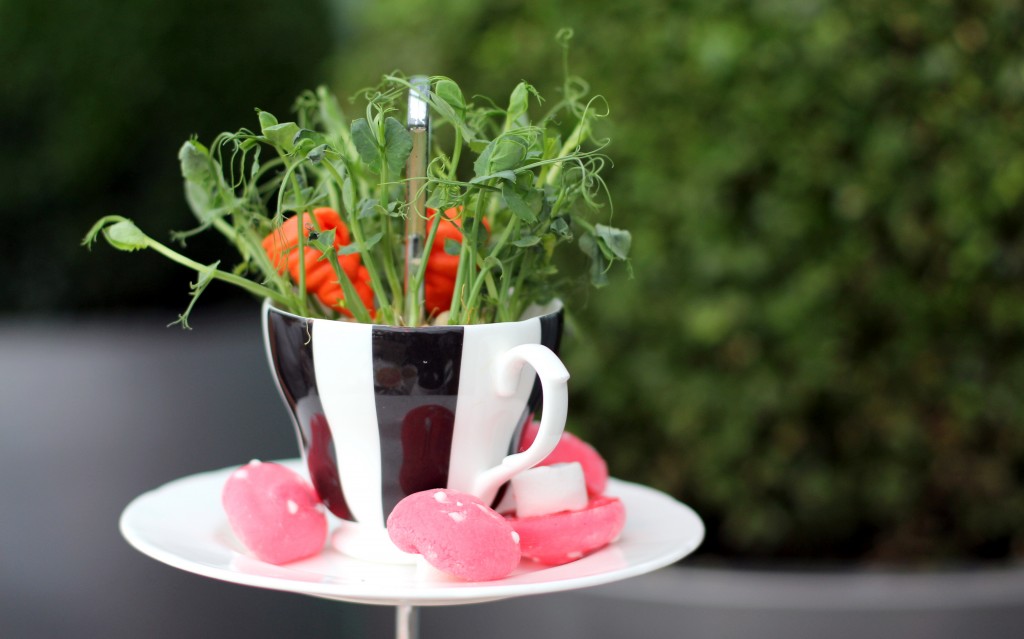 Afternoon tea for the aspiring eccentrics
The Mad Hatter's afternoon tea at The Sanderson is a joint collaboration between the hotel and a Shoreditch boutique, Luna & Curious. As the name suggests, the tea takes its inspiration from Lewis Carroll's Alice in Wonderland. The theme is taken up with marvellous gusto and manifests itself in everything, from crockery to cake, and even the environment itself.
Served in an outdoor atrium, the space is dominated by a Japanese garden centrepiece, complete with miniature topiary and fountains. On both sides of the garden are placed marble tables to take the tea, and the perimeter is lined with perfectly clipped hedges.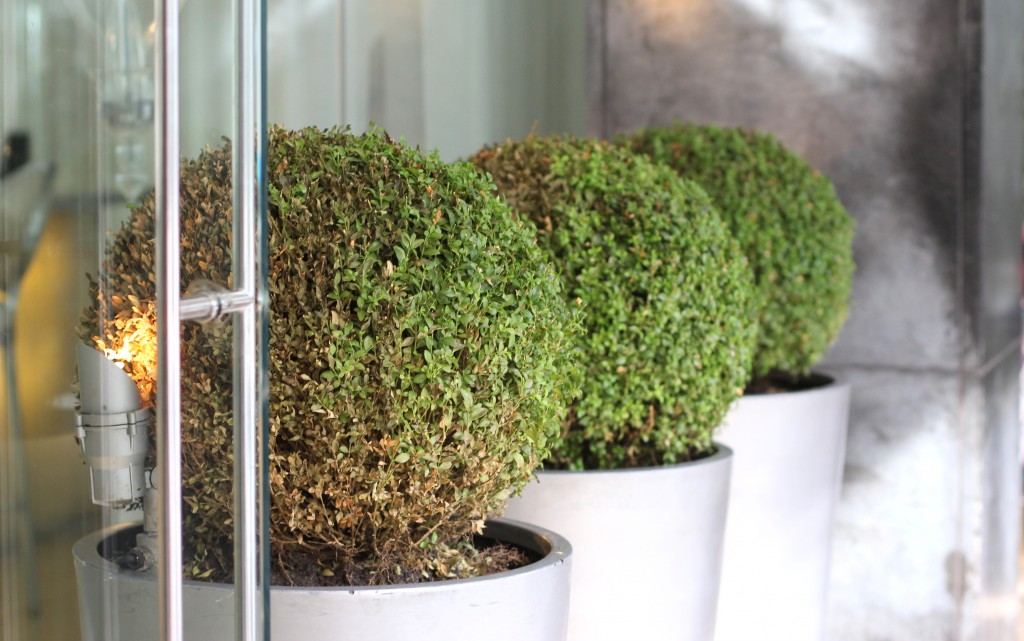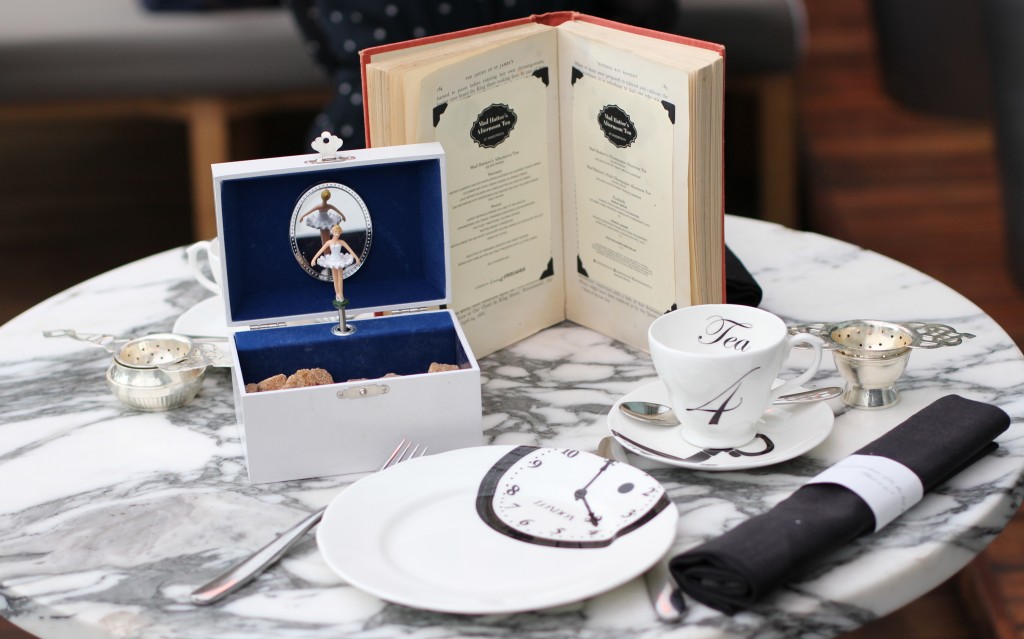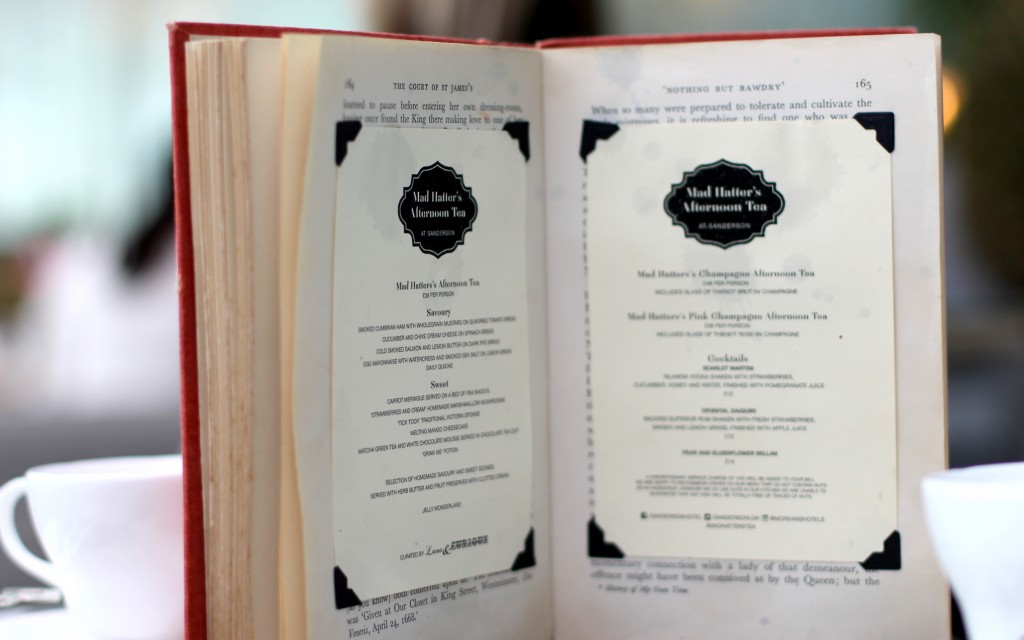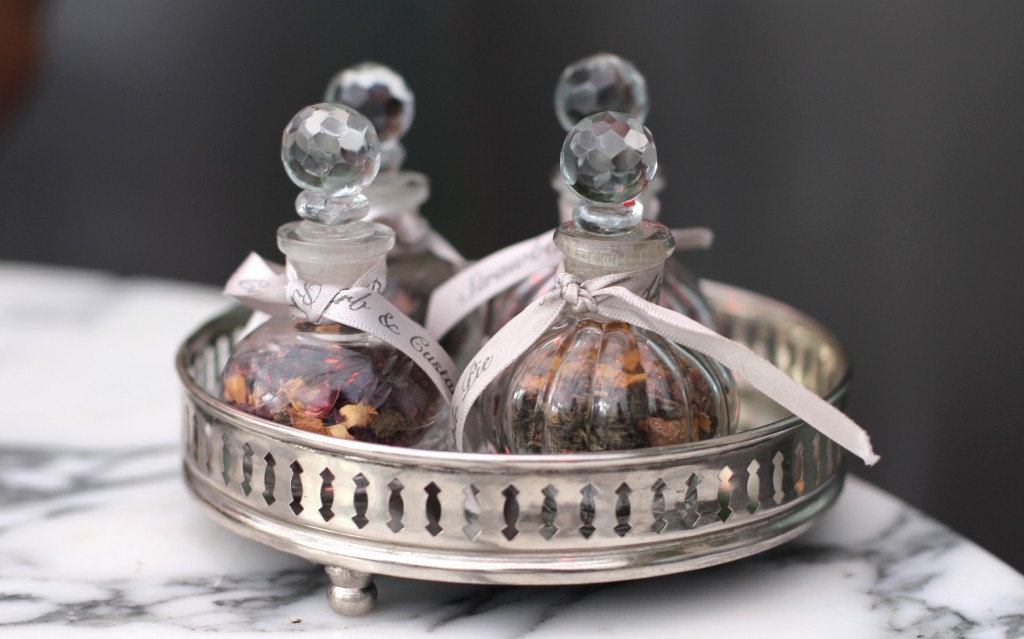 Its outdoor location means that this is a tea experience best enjoyed in spring or summer. Although there is a heated marquee erected during the colder months, this does somewhat mar the garden view. The juxtaposition between the severity of the deeply utilitarian Sanderson building itself and the whimsical inner atrium is distinct; whether by accident or not, it fits the thematic peculiarity well.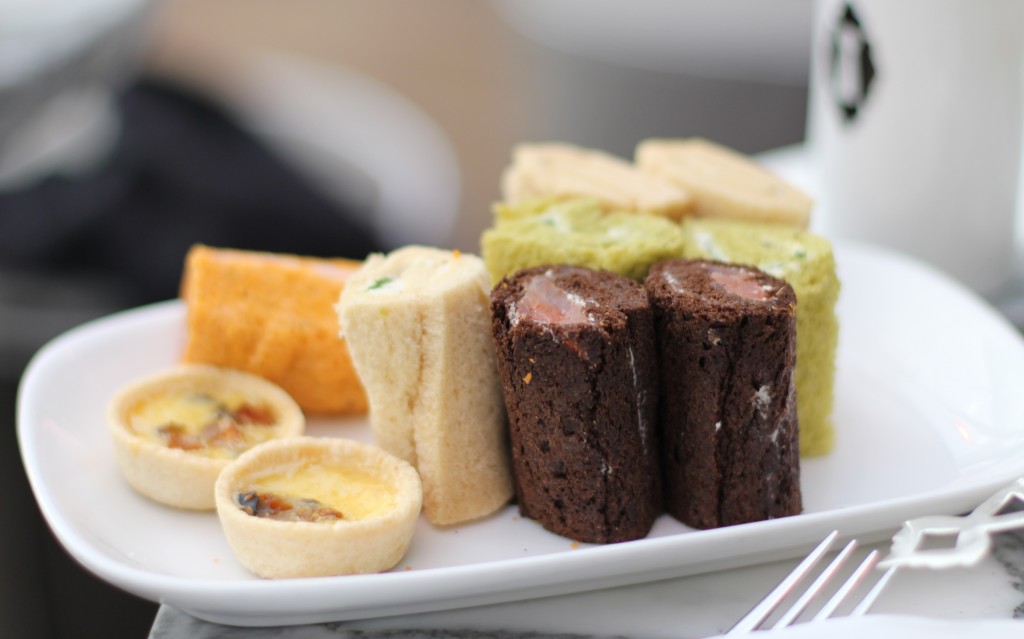 Proceedings commence with a flick through the storybook-cum-menu which details out the different tea options. This is followed by a quick sniff of the bespoke tea blends, brought to each table in vintage glass vials. The novelty tea choices include rhubarb & custard, chocolate & mint, apple pie and strawberry & cream.
Little hints at the wonderland theme are peppered throughout, starting with rolled sandwiches which are made to resemble the hedgehogs from The Queen's Croquet. The breads are naturally coloured, and include sun-dried tomato bread, cucumber and cream cheese on spinach bread, smoked salmon on rye bread and daily changing mini quiches.
Biscuit-textured scones follow, the savoury ones paired with herb butter, and the plains ones with clotted cream and preserves. The cakes on offer at Sanderson are whimsical creations, and include a melting mango cheesecake encased in a white chocolate shell, under which is a shockingly bright liquid centre of mango puree. Equally as good are sweet little milk chocolate cups, filled with matcha green tea mousse and a surprise sprinkling of popping candy, and also a 'tick-tock' Victoria sponge decorated with a white rabbit watch.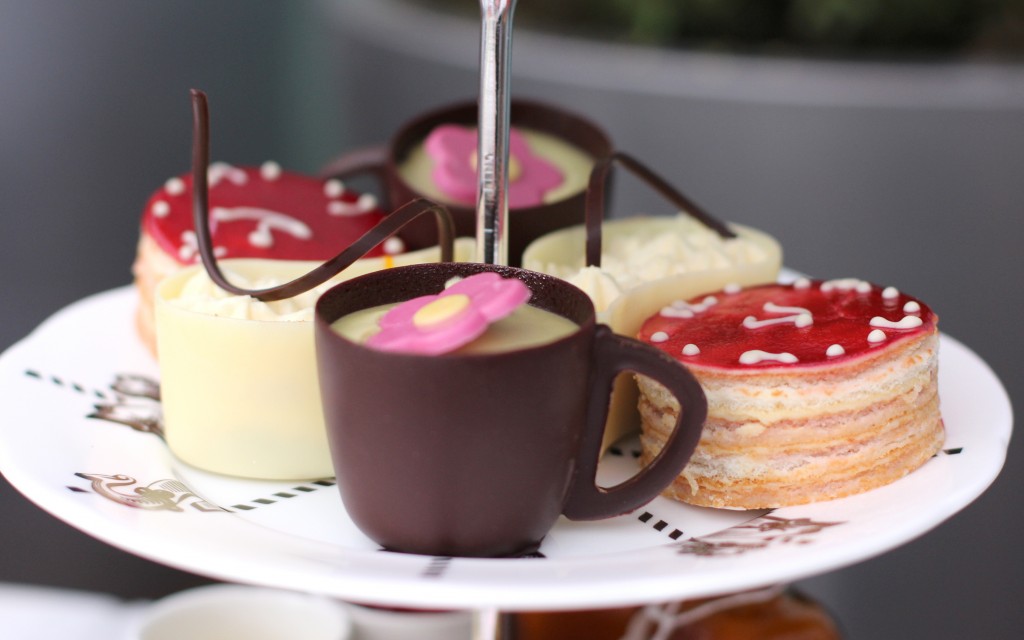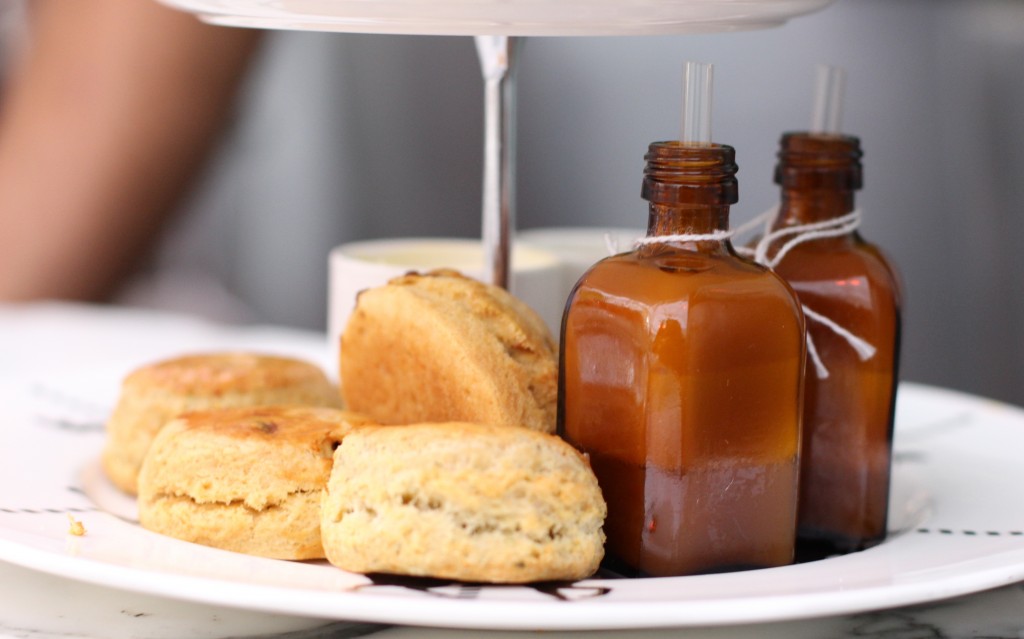 The centrepiece that crowns this afternoon tea is a plant pot of errant pea shoots, amongst which are carrot meringues and strawberry and cream flavoured marshmallow mushrooms. The level of detail that has gone into every aspect of The Mad Hatter's afternoon tea is incredible, and everything comes together to recreate Carroll's fanciful imaginings. In the unlikely chance that you are not stuffed by the end, try out a few of the jellies from the jelly cart. Yes, we have arrived at a place that glorifies the shaped jelly – the mothership.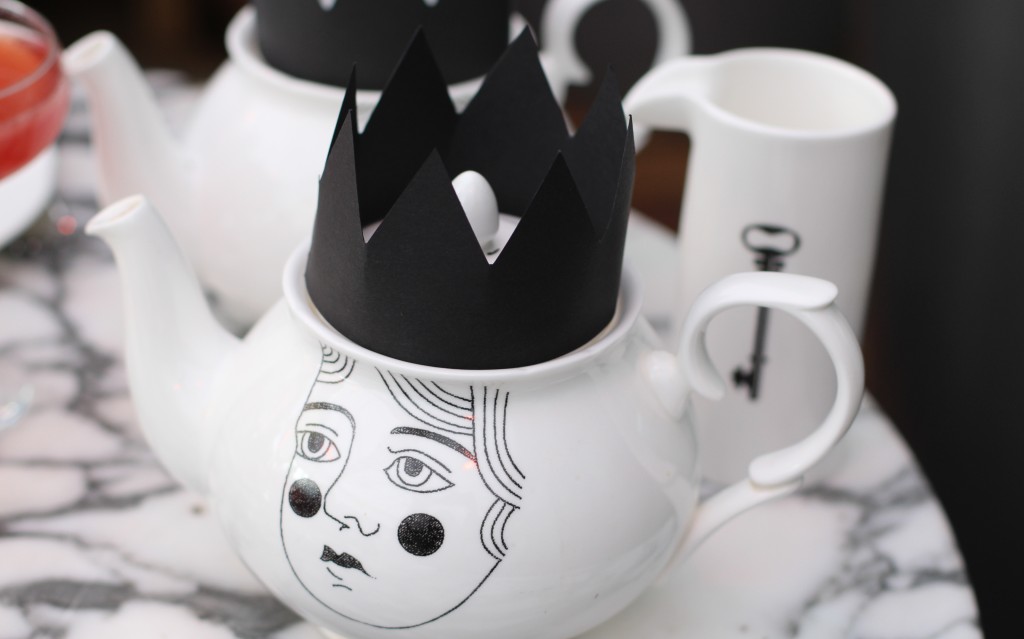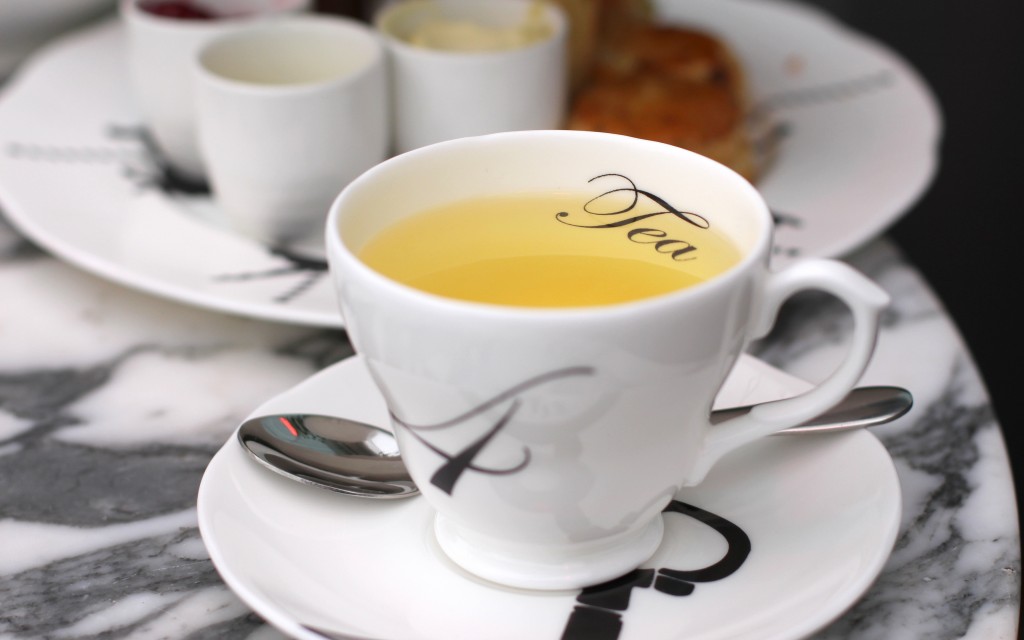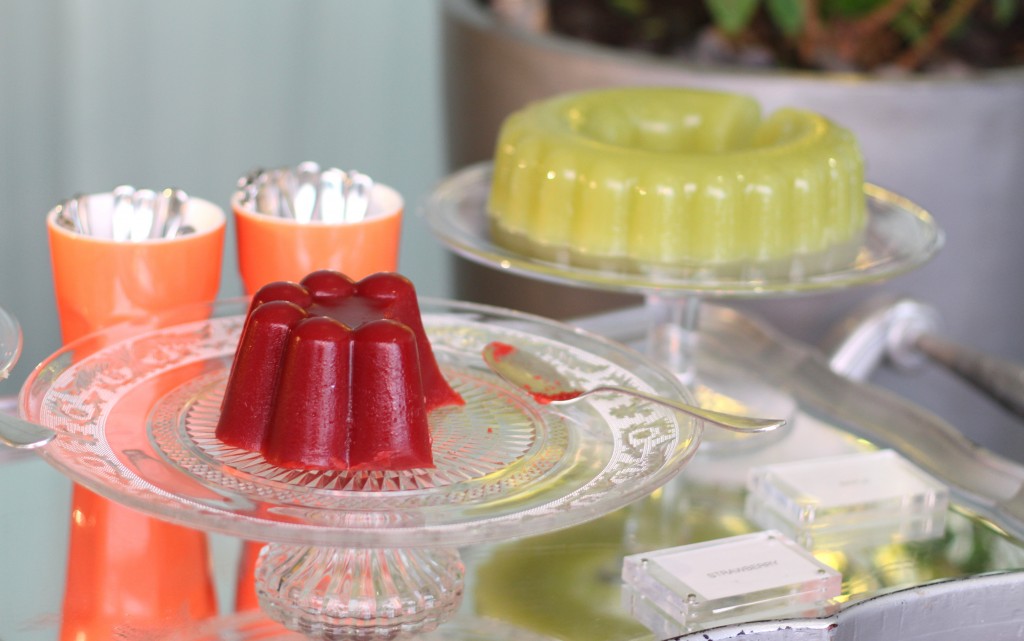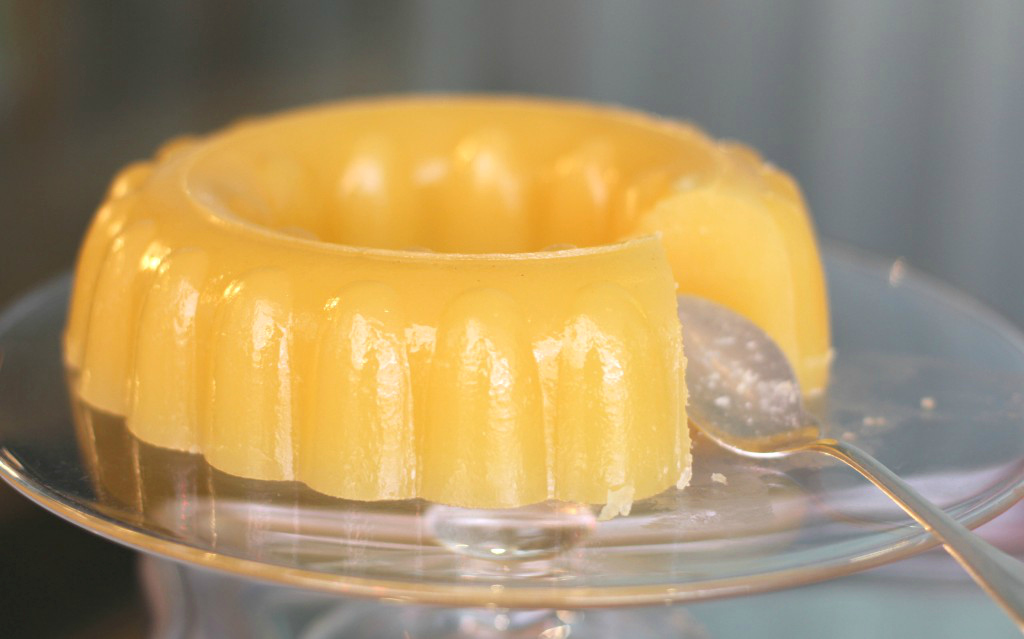 Tube: Oxford Circus
Address: 50 Berners Street, London W1T 3NG
Tel: 020 7300 5588
Website: www.morganshotelgroup.com
I was invited to review