All day breakfast cafe in Ealing
5/10
Maggie's is an all-day café in Ealing Broadway, themed around the 50's and 60's and heavily stylized. Bikes hang from the ceiling, union jacks find themselves utilized as table cloths and an air of vintage-chic permeates the space. I like the effort, and the result oozes personality and charm.
Cocktails are spot-on, an Espresso Martini being the perfect partner to Eggs Florentine for a cheeky brunch tipple, or even as an after work pick-me-up. The drink is better than the meal, the eggs being far too set for my liking. Next time a note to the kitchen with exacting preferences should straighten out the kinks.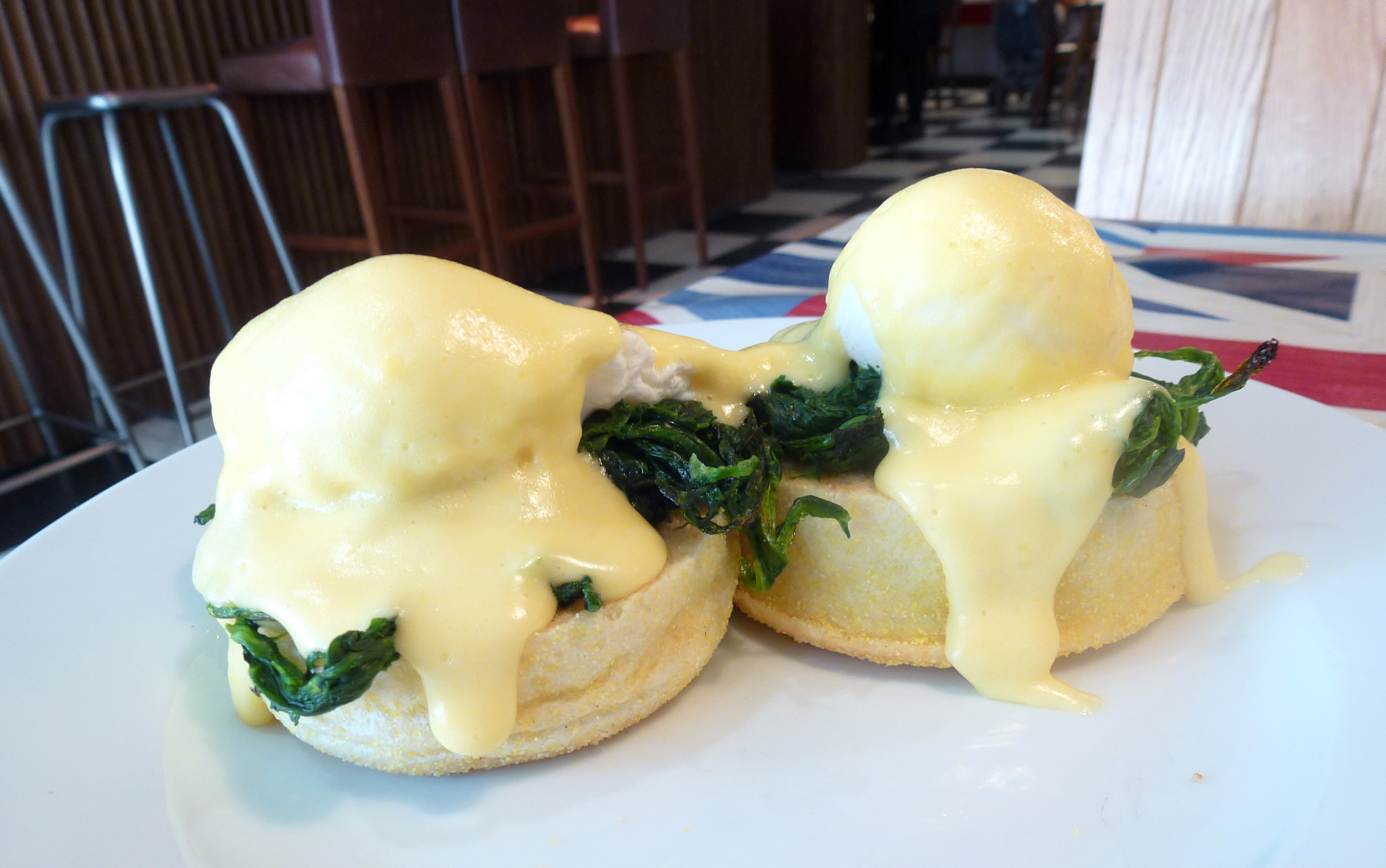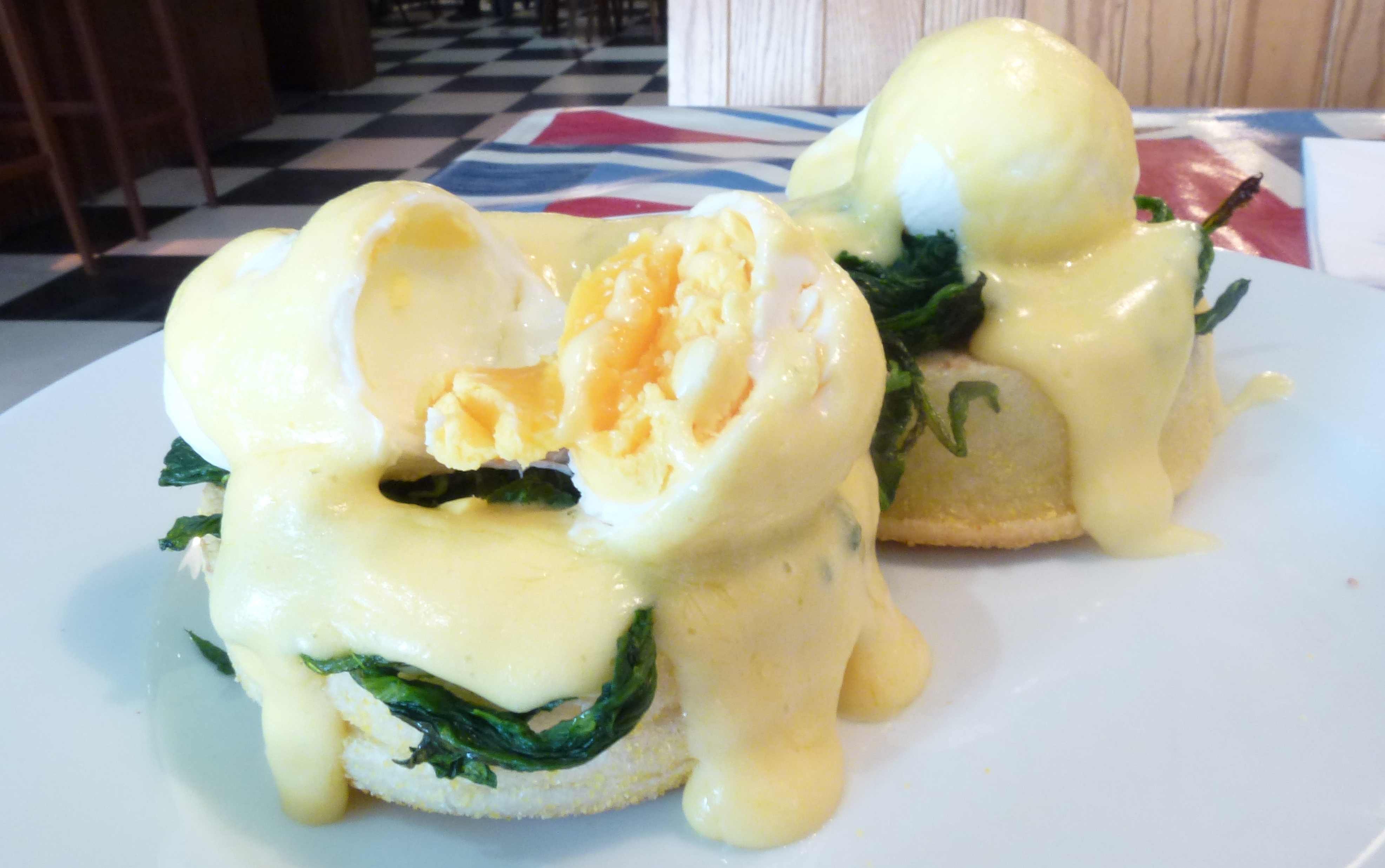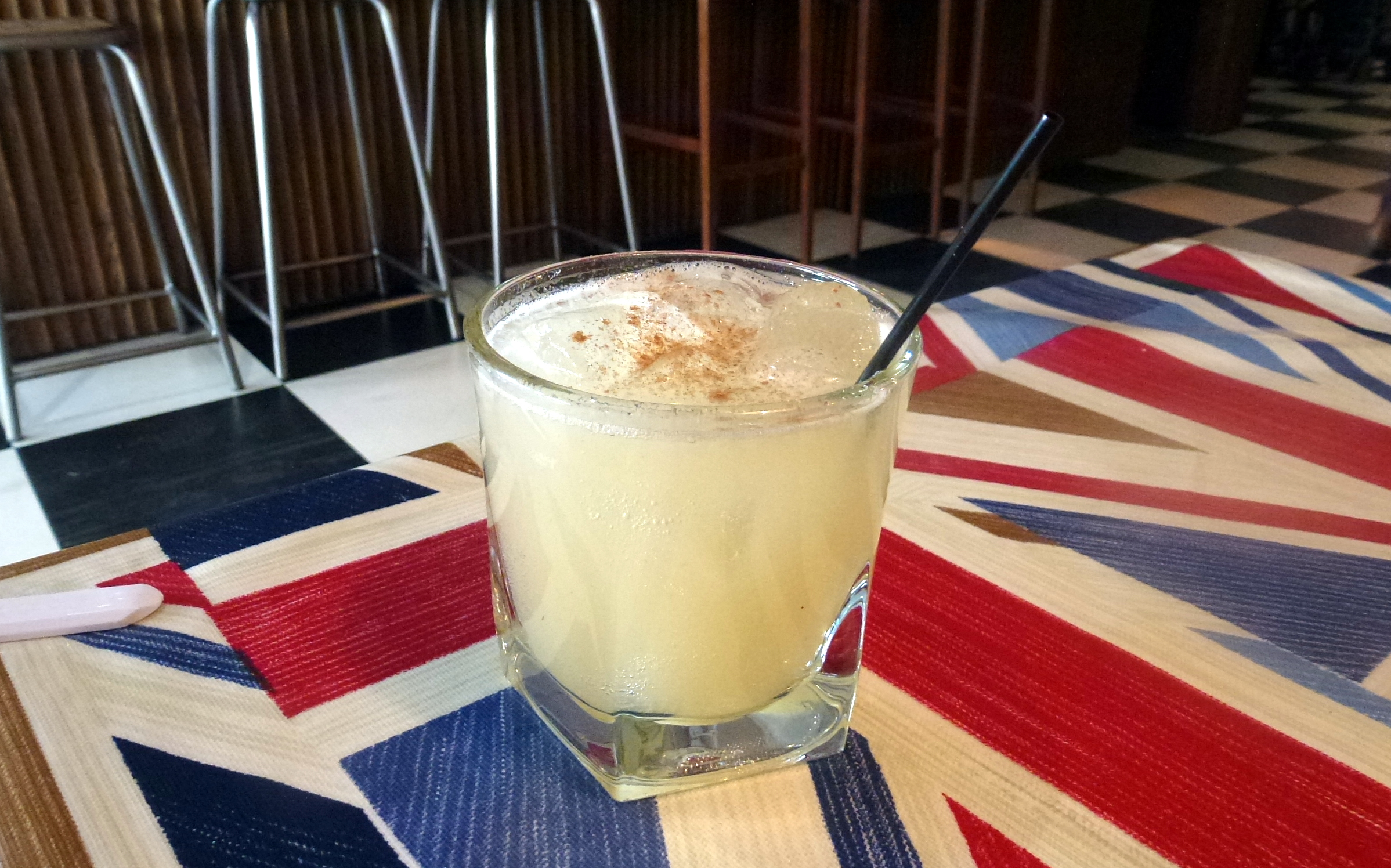 The liquid to solid ratio of Eggs in a Pan is shockingly low, such that the spinach, potatoes and eggs find themselves stranded in an arid wasteland devoid of moisture. The same can be said of Homemade Fish Fingers, another dish best side-stepped. Unsurprisingly, both these items make for hard chewing and harder swallowing. If you must order them, try a Mango Mojito or Blueberry Daiquiri to help lubricate the jugular.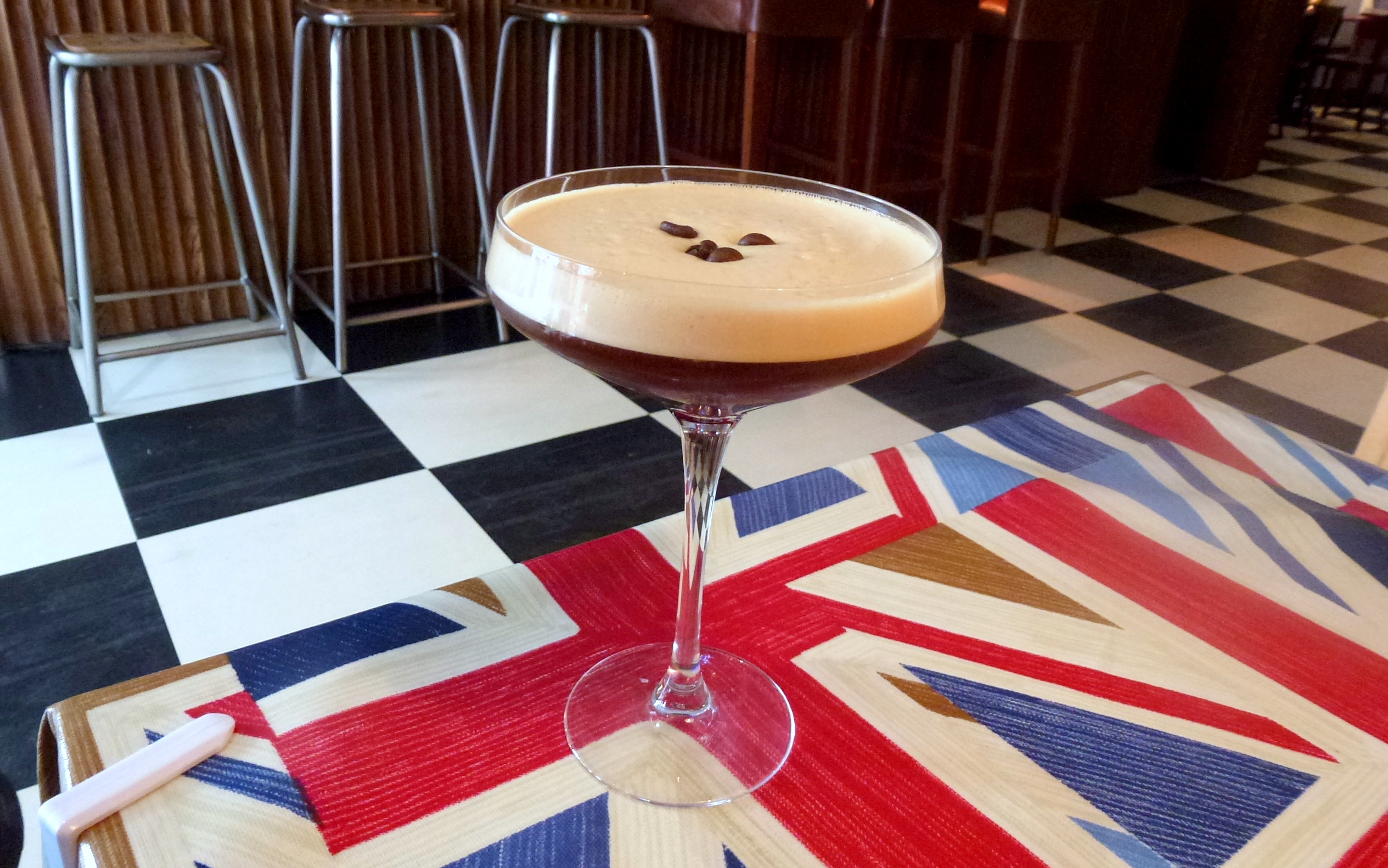 Burgers are much better – a Nacho Nacho Man combines grilled chicken breast with nachos and nacho sauce, topped with perky guacamole and salsa. A Georgios Kyriakos burger sees cooling tzatziki covering a lamb patty, with a slice of haloumi for good measure. Do take advantage of the generous 2-4-1 offer on all burgers from Sunday-Tuesday evenings, whilst selections of cocktails are 2-4-1 every Friday evening if you find yourself at a loose end in the 'burbs.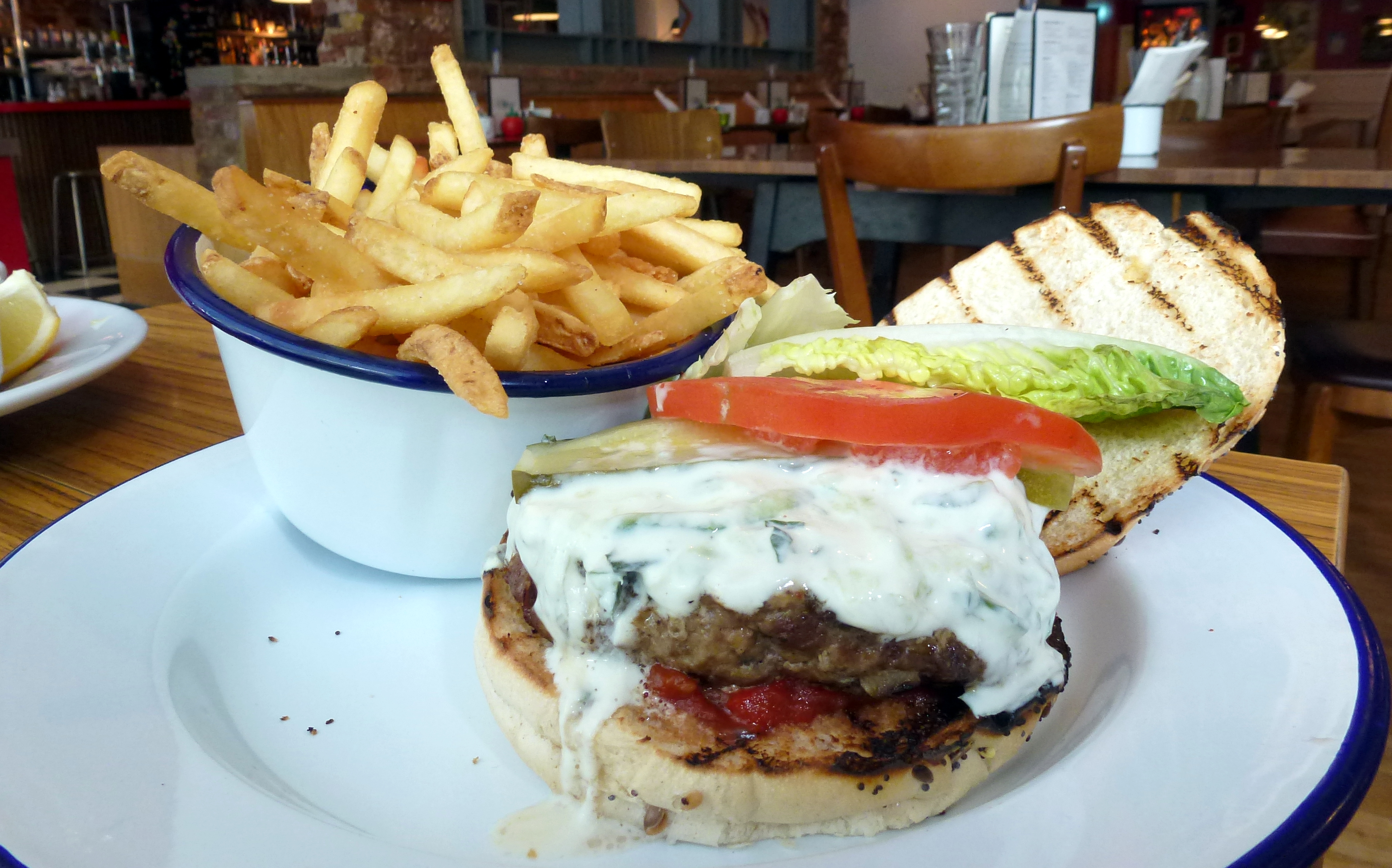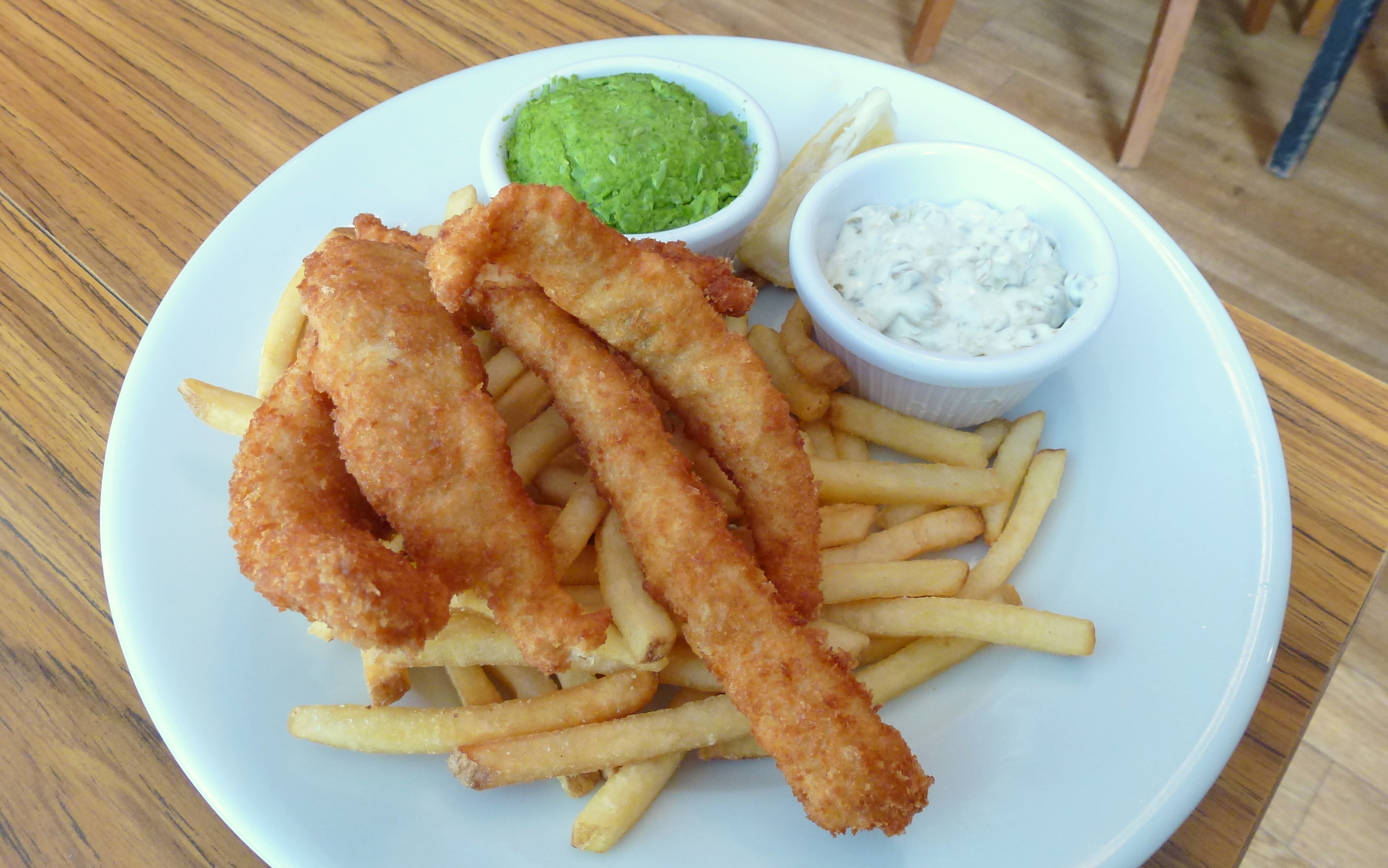 The single strawberry on the Strawberry & Chocolate Pancake Stax is a lonely looking creature, quickly devoured to end its misery. More of the fruit would not only be the humane thing to do, but would also break up the monotony of chocolate and pancake and make the dessert deserving of its name. A far superior specimen is the Sticky Toffee Pudding, crowned with vanilla ice cream and saturated in hot, fudgy syrup.
When in the area you could do much worse than to head to Maggie's, but not one worth trekking out for.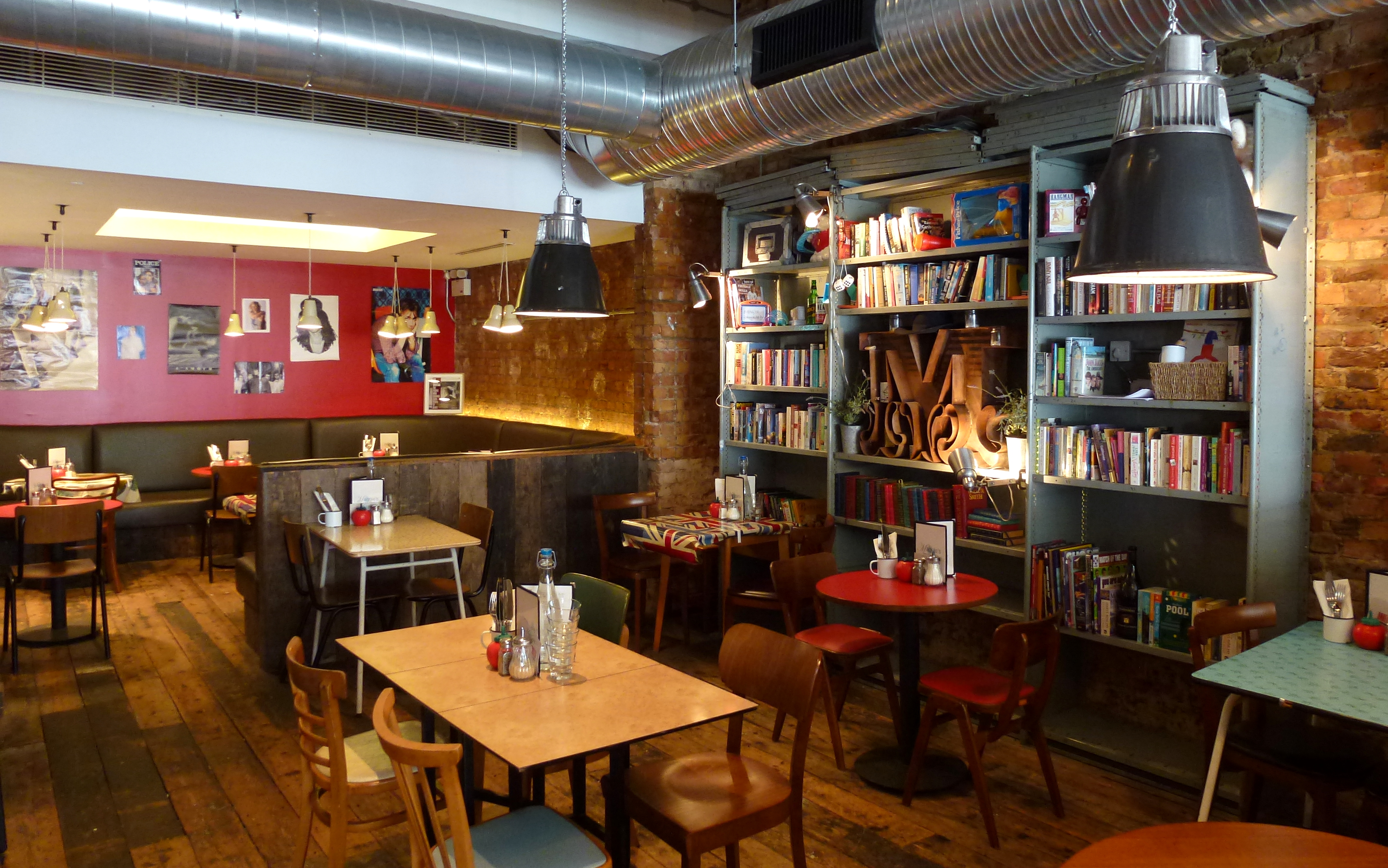 Tube: Ealing Broadway