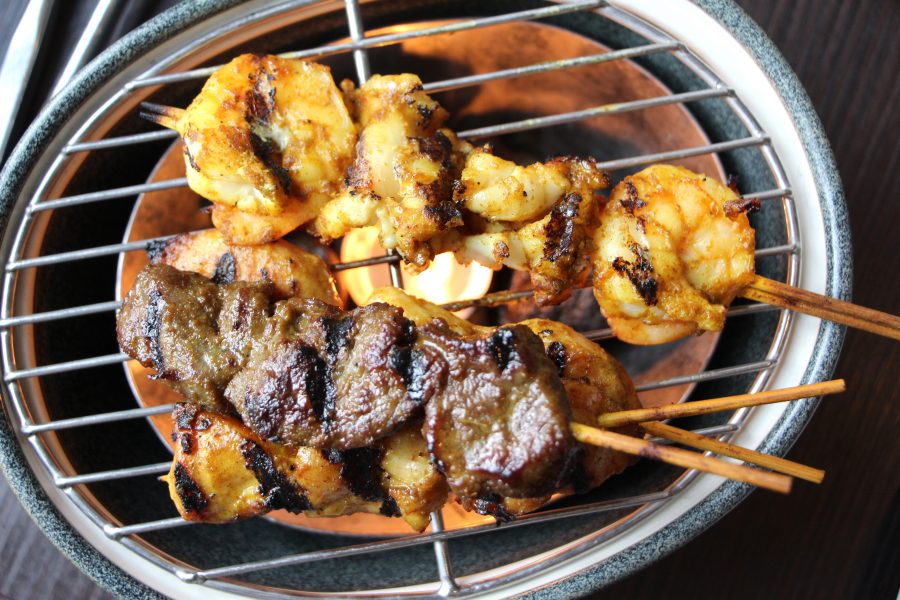 Opened at the turn of the century this traditional Thai restaurant, with its lavish furnishings and menu to match, is as popular as ever…
Against a backdrop of ever changing trends and the conception of pseudo-fusion food, it's rare to find a restaurant in London that has been around for as long as the Mango Tree in Belgravia has.
Situated on the corner of Grosvenor Place and a stones throw from Buckingham Palace, the Mango Tree is a popular choice for after-work or business dinners. The spacious restaurant is permeated with a lively buzz, and the Feng Shui interior design is ripe to feel right at home in, whilst enjoying the authentic and deliciously aromatic flavours of Thailand.
We start the evening with the crackle of sea-salt swept crackers whilst thumbing through the menu and trying to narrow in on what sounds the most appealing. With a menu full of so many yummy sounding things, its not an easy task.
Mango Tree showcases Thai hospitality and regional Thai cuisine with a menu that makes rooms for all four of the main culinary regions of the country. The north of the land is represented with a range of rich dishes, spicy food originates from the east, mild dishes of the central region, and the seriously spicy food from the south.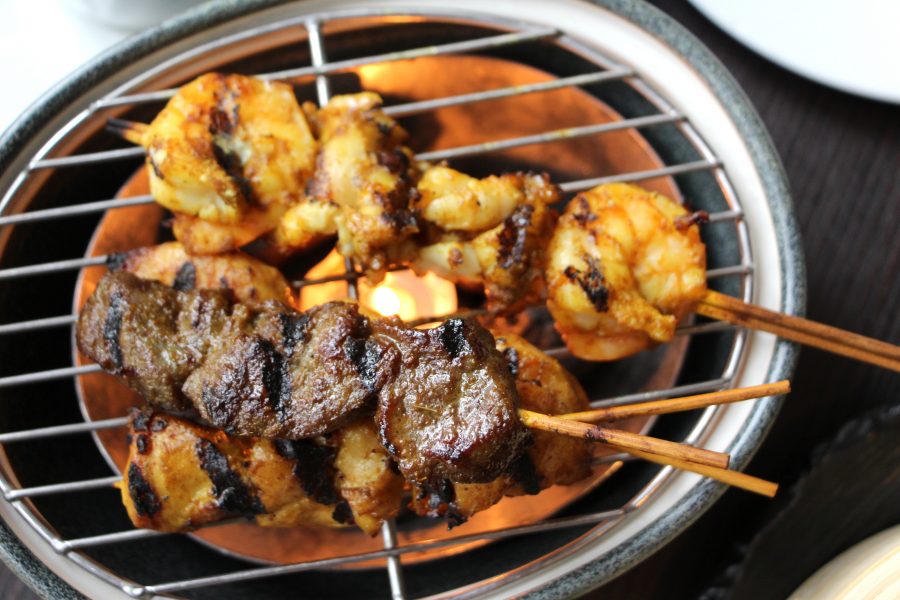 We finally narrow in on some dim sum and a plate of mixed satay; the former filled with prawn and truffle, or spiced tom yum soup, and the latter resting easily on a dish and whispering our names. The grilled skewers of marinated meat are ever so succulent, and served with peanut sauce and Thai sweet vinegar dipping. Yum.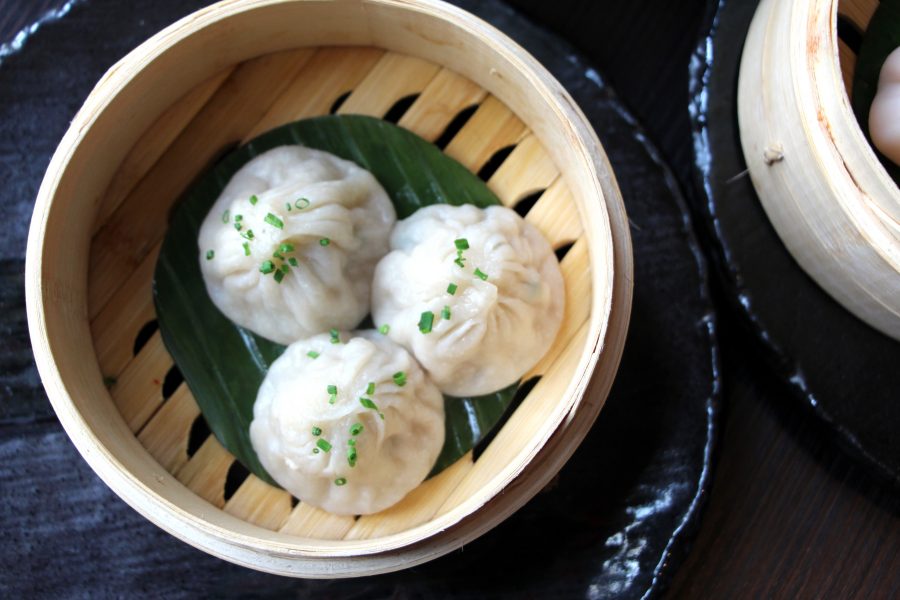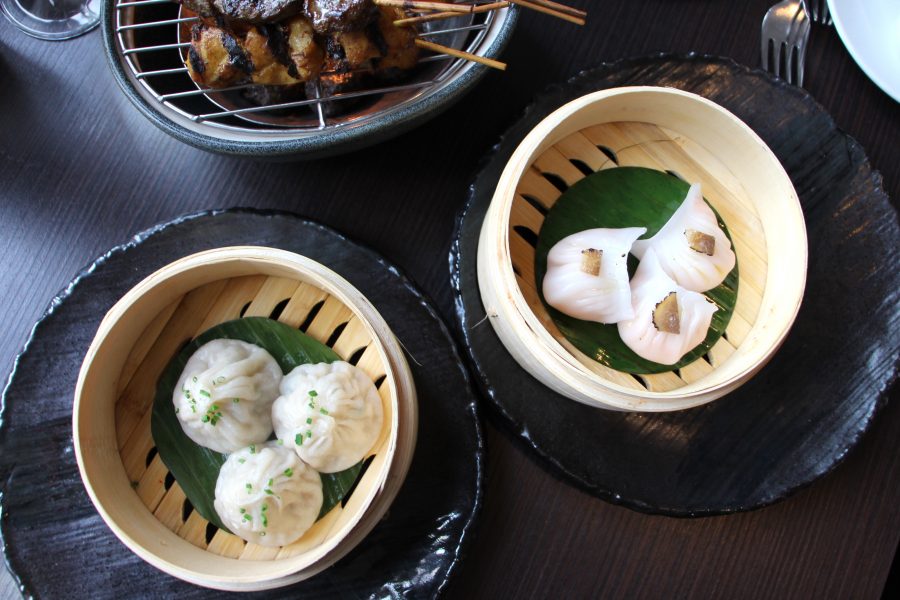 We move on to a mildly spiced pad thai stir-fried with king prawns, Chinese chives, crushed peanuts, bean curd and bean sprouts and topped with a fine egg net. The king prawn is butterflied open and fairly easy on the eyes.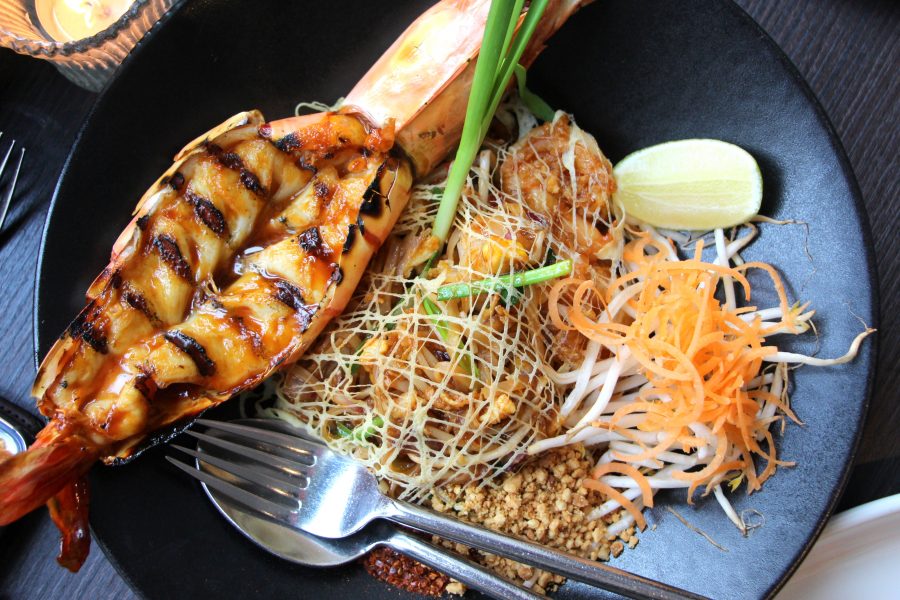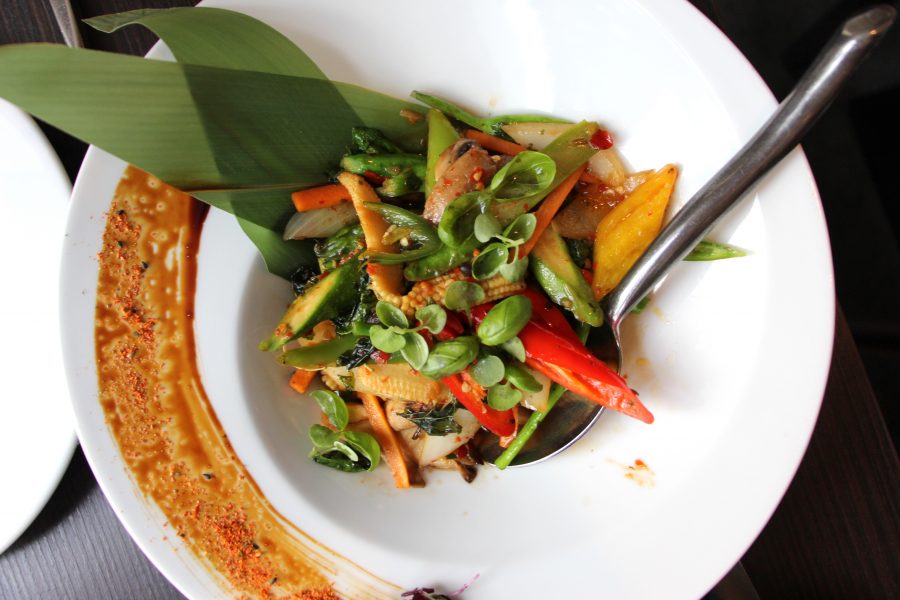 With this we have deep-fried sea bass, each piece arranged alongside the whole fish, with sweet, sour and spicy sauce dressing topped with mixed peppers, sweet basil and pineapple.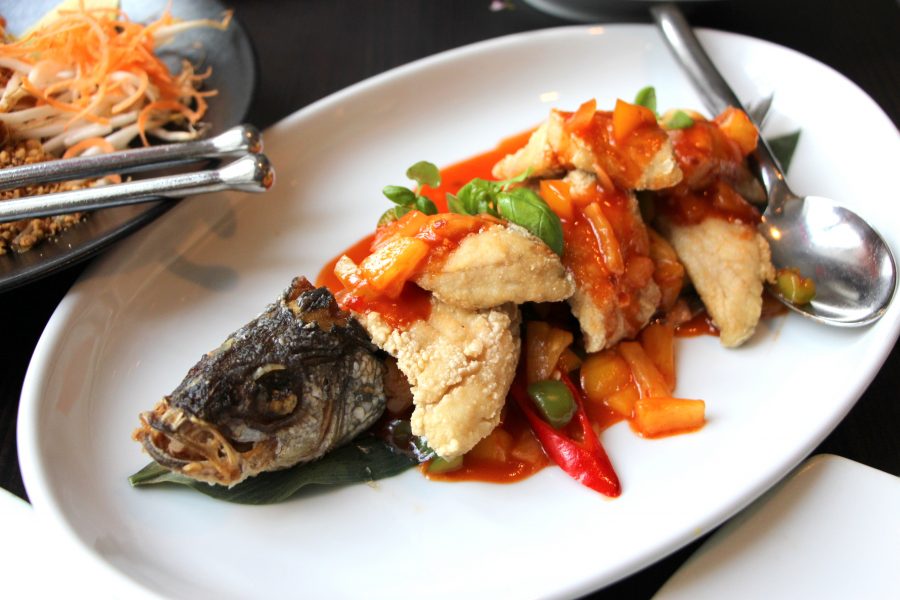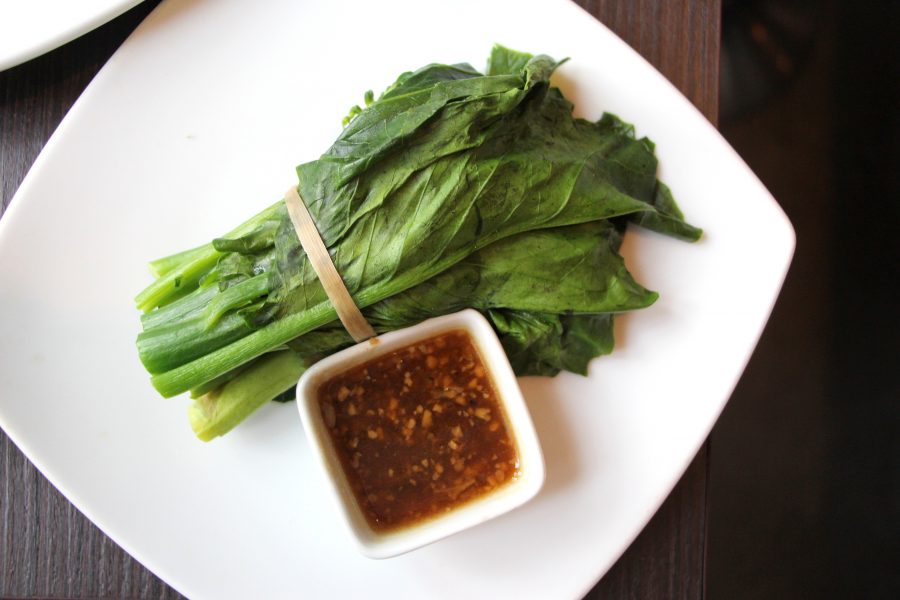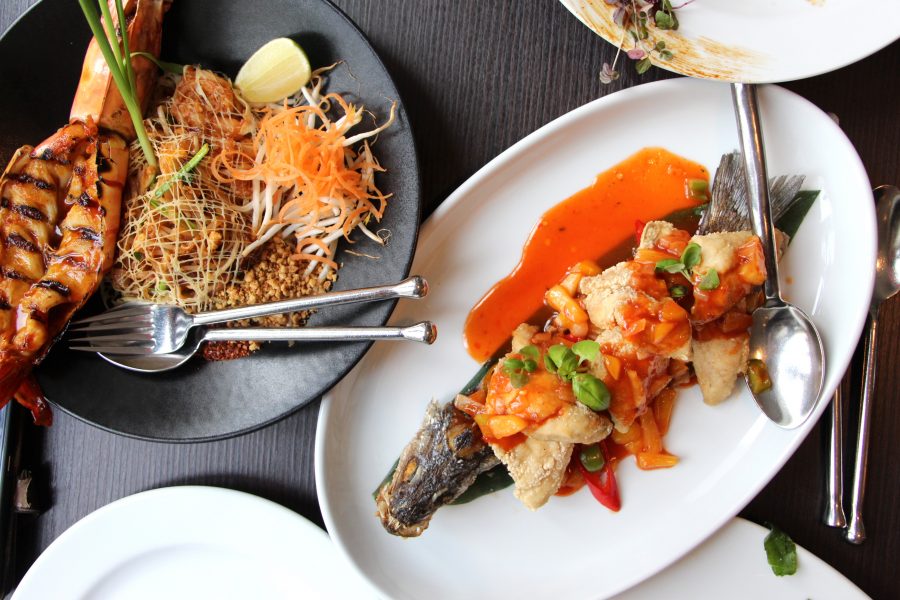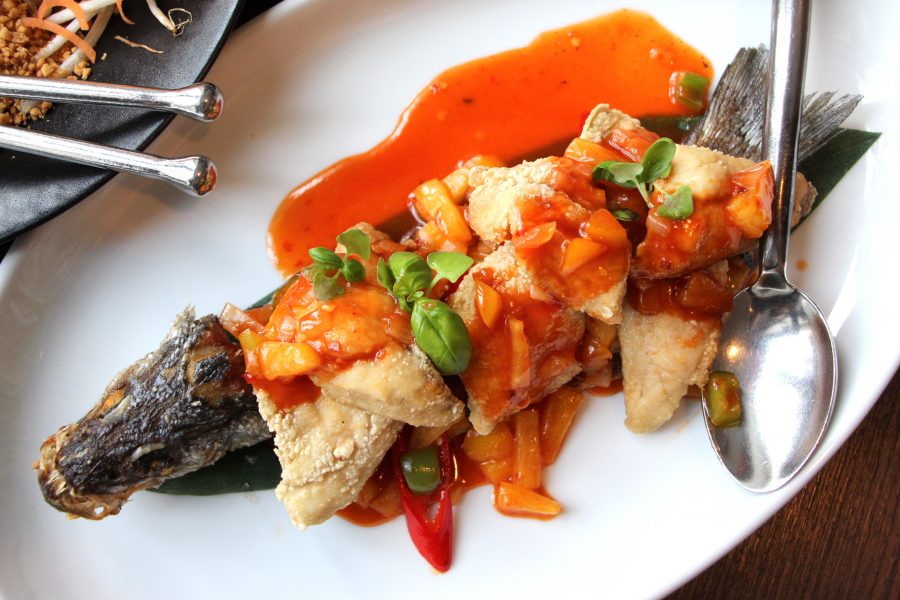 The best is saved for last with a gooey green tea fondant, its insides perfectly liquid with a deliciously crisp shell. We also love the classic chocolate bomb, enjoying the way the shell melts under a stream of hot chocolate sauce.
The Mango Tree also have restaurants in Bangkok and Doha, as well as in the Food Hall of Harrods. A three course dinner on the A La Carte can cost anywhere upwards of £60pp, and there is also a set menu available at £48pp.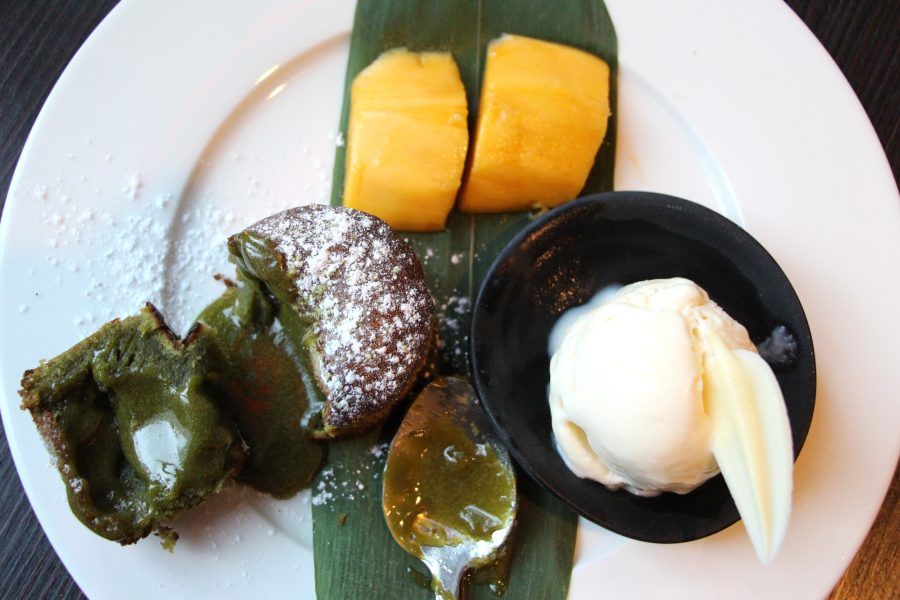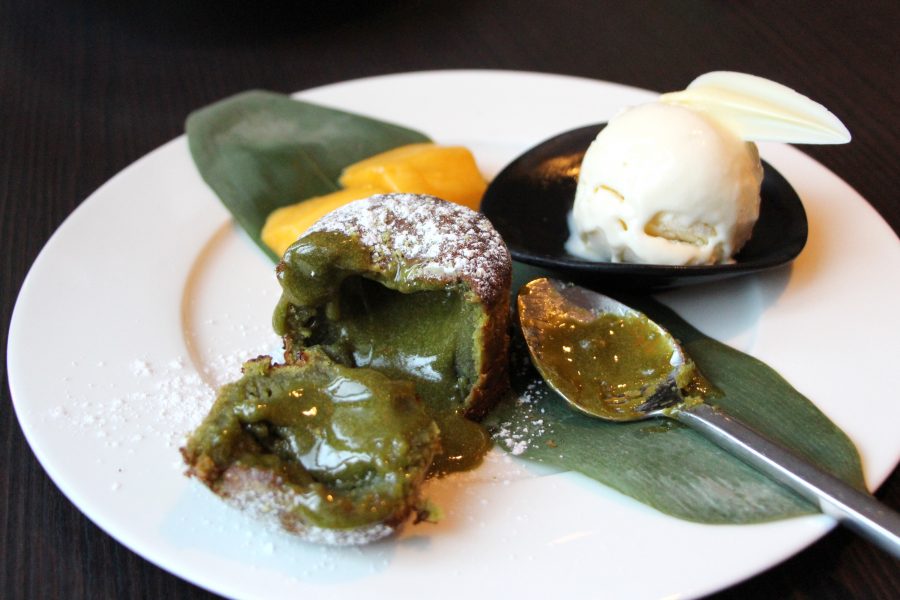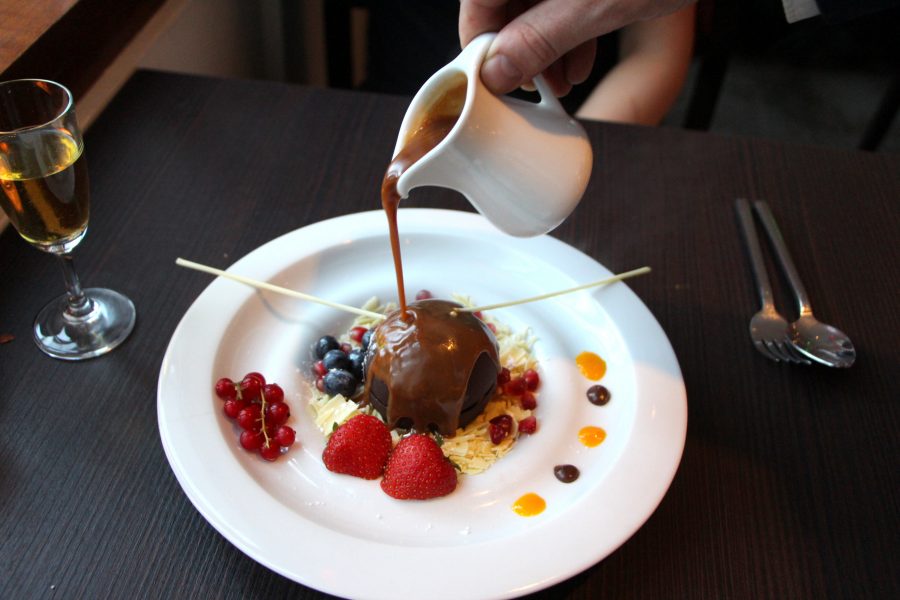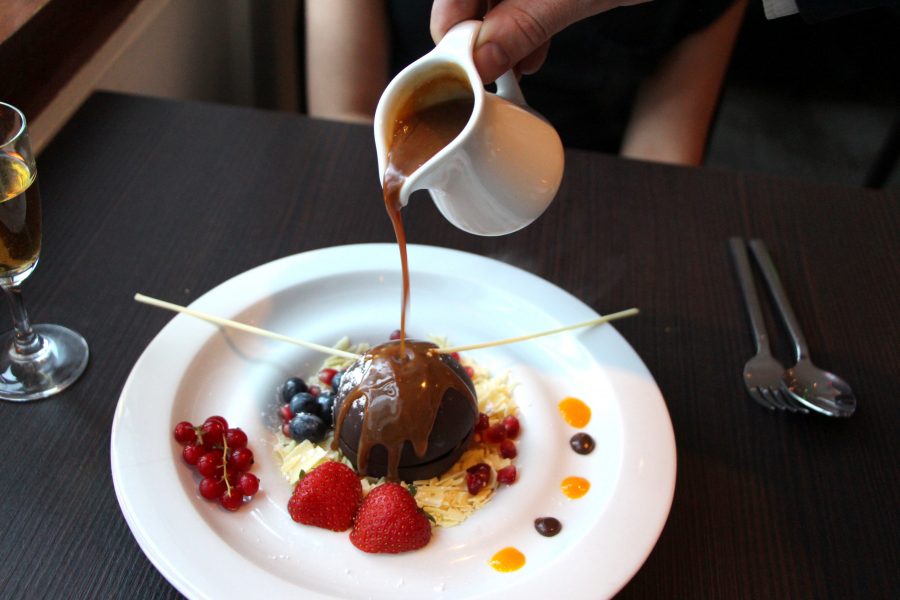 Tube: Victoria
Address: 46 Grosvenor Pl, London SW1X 7EQ
Tel: 020 7823 1888
Website
I was invited to review