Marcus Wareing at his very best
Marcus Wareing is notorious for his piercing stare and formidable presence, but he's been positively beaming of late. It's no wonder really; 2014 has been very kind. From the relaunch of his restaurant Marcus (previously called Marcus Wareing at the Berkeley) to the hotly awaited opening of his new restaurant Tredwell's (mixed reviews ranging from condemnation to acclaim) everyone's been talking about Marcus Wareing.
To add to the chatter, Marcus has taken over the lead judge role on Masterchef: The Professionals from Michel Roux Jr, a move which puts him further into the public eye. Roux's 6 year role in the position has done wonders for his reservations book at Le Gavroche, which is harder to get into than a pair of leather pants on a hot day. I wouldn't be surprised if Wareing is already feeling the warm buzz of new custom, and good for him too.
With such a full itinerary I am quite impressed to see him in the kitchen today, decked out in whites and looking the business. We natter for a bit while I wait for my dining partner and it soon becomes clear that this restaurant is his passion. He's a talker and a gesticulator, and although you catch glimpses of the steel behind the eyes, they are softened by crinkly laughter lines now and then. It's good to know that the staunch determination which won 2 Michelin stars and emancipation from former partner, Gordon Ramsay, hasn't left him hardened. I've met some chefs who look like they keep their knives in their nether regions, and enjoy doing it.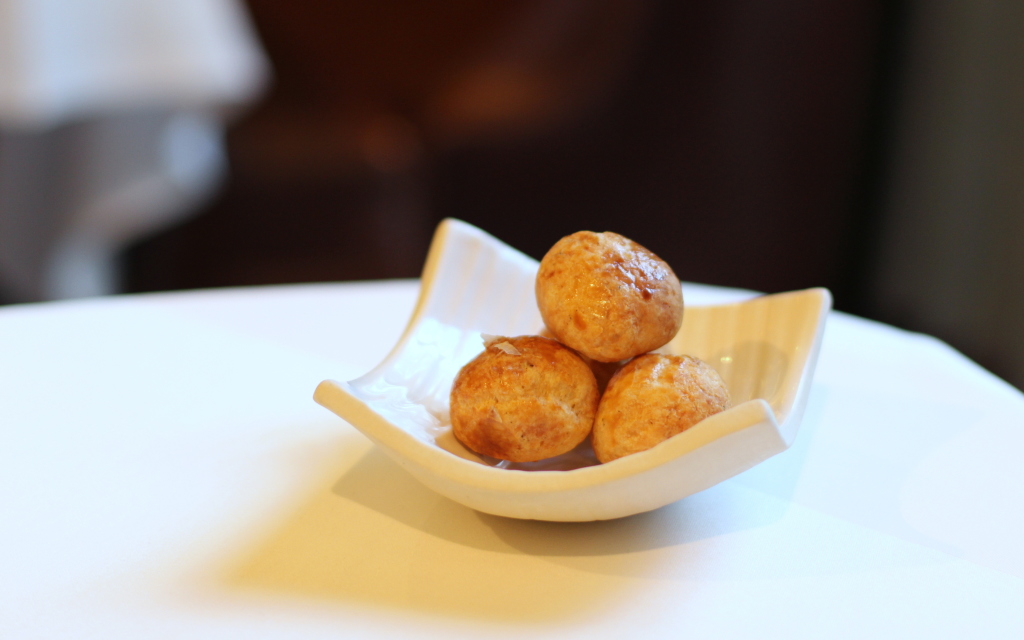 The recent refurbishment has altered the menu as well as the space, giving more flexibility to order exactly what you are hungry for, and quicker lunchtime options. Gone are the unbending and rigid tomes that were once used; in their place a single leaf of paper with an easy-to-scan menu on one side, and a souvenir print on the other to take home. It's rather lovely. Throughout these physical alterations, the heart of the food remains the same as always – Modern European in conception and brilliant in execution.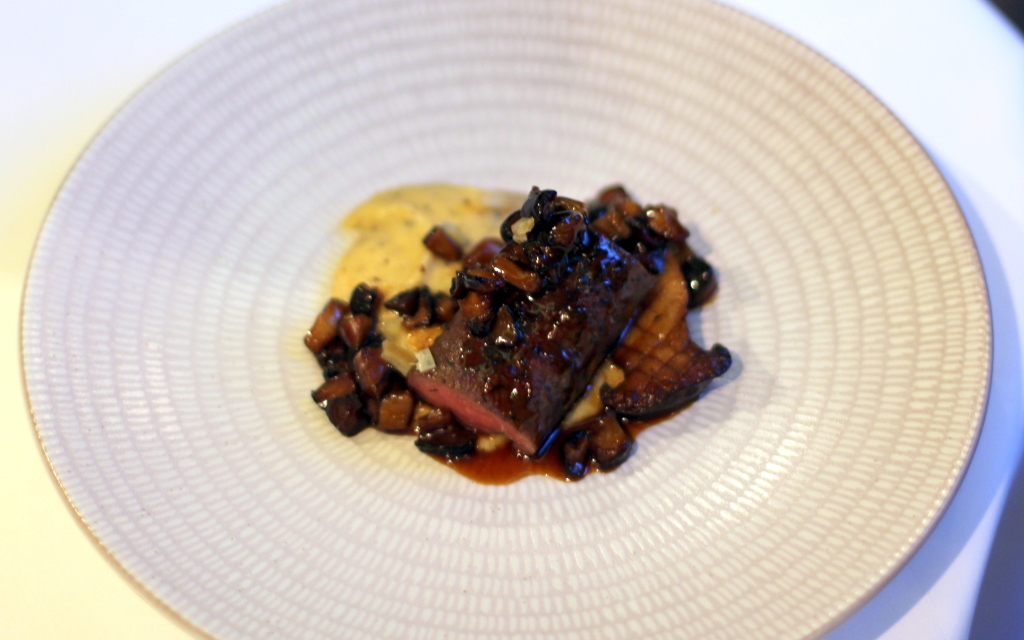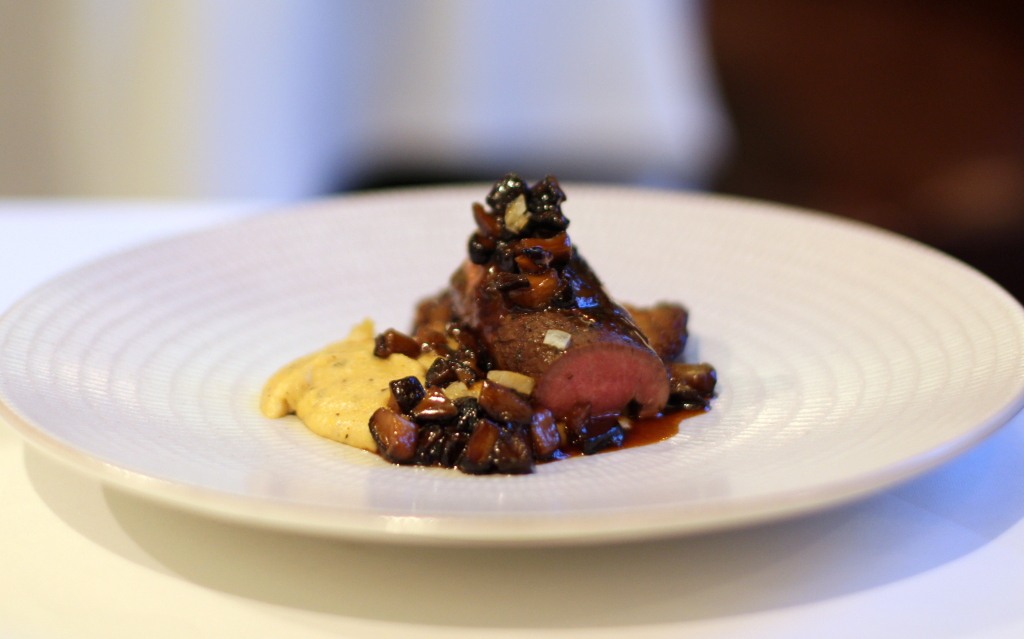 The food is outstanding, and superior to all but a few of the restaurants that I've been to. The capability of the kitchen is evidenced in everything we sample, from mellifluous folds of risotto with wigeon (a kind of duck, not a pigeon), through to refined agnolotti shells, and fleshy herdwick lamb.
Desserts slip down just as easily; the renowned custard and nutmeg is baked with a delicate hand, such that it trembles lasciviously under a hard stare alone. The bits that you pay for are brilliant, and rightly so. The little added extras – the luxurious scallop amuse bouche, the accomplished spiced bread and the salted caramel chocolates to take home, the generous teas and coffees – are all part of the care and attention that is lavished on every guest.
That's what you pay for, and it's what Marcus does best, delivered smoothly and without fault. Having sampled the lunch menu of 5 courses, I'm hungry to go back for more. It's been a delight – lunch has taken the best part of 4 hours and we've been at ease throughout, and leave feeling relaxed and well fed.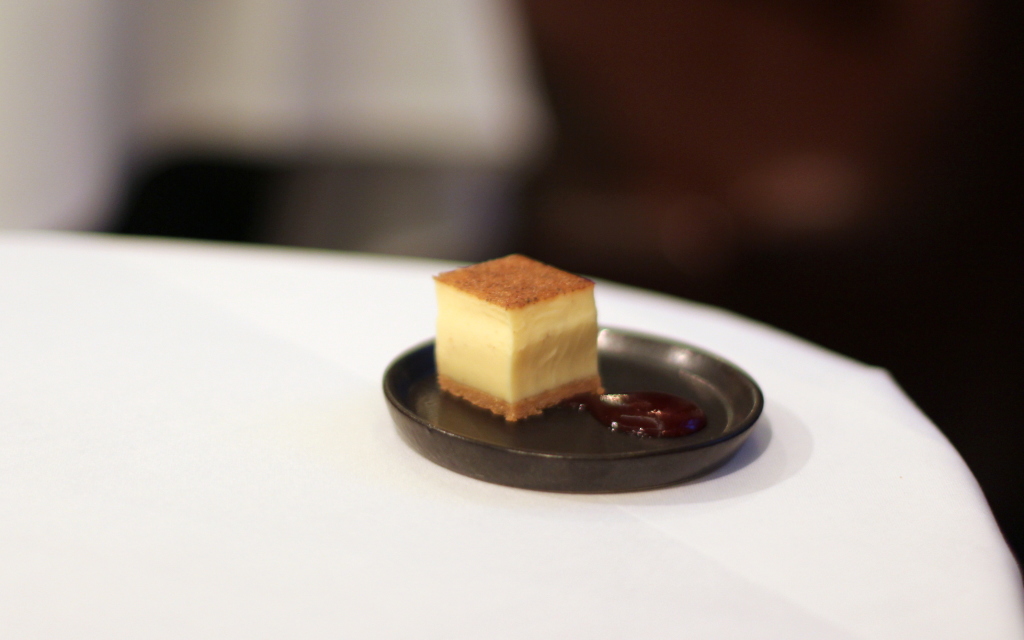 Tube: Knightsbridge
Address: The Berkeley, Wilton Place, SW1X 7RL
Tel: 0207 235 1200
Website: www.marcus-wareing.com