Mariage Frères – the best products to buy from this luxury tea group
Mariage Frères is a Parisian purveyor of fine tea, and the brand is synonymous with luxury. As well as being incredibly creative when it comes to tea, Mariage Frères are also the oldest tea house in Paris, with over 400 years experience and know-how.
Their Parisian tea shop is always full of the most beguiling teas and chocolates, and their products are also available to buy online and in Selfridges.
When an opportunity comes up to work with Mariage Frères to find and list their best products, we're only too happy to oblige with some serious tea tasting.
Out of the teas we try, we especially love the mouth-watering, patisserie-inspired Heritage Gourmand selection. And then of course there are the very special rare teas, the ceremonial teas and the iconic 'Black Canister' classics. From Earl Greys to Darjeelings to Green, Red and even Blue teas, the selection at Mariage Frères is enormous. If you love tea, you'll love Mariage Frères.
Therefore, to make choosing just a tiny bit easier, here is our list of the 7 best teas and chocolates from Mariage Frères. Enjoy!
1. Darjeeling Princeton, £14
The first stop on our tour of Mariage Frères takes us to their Darjeeling Princeton.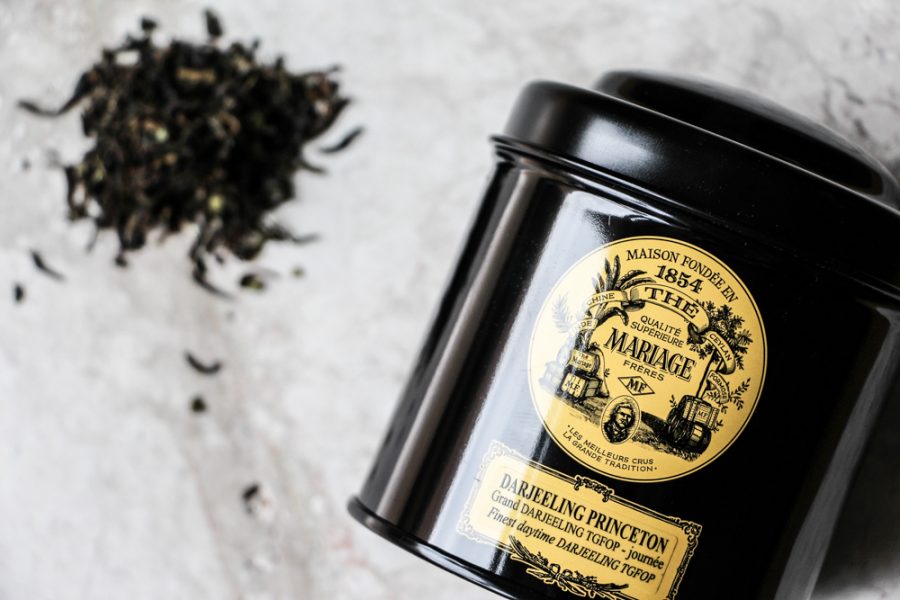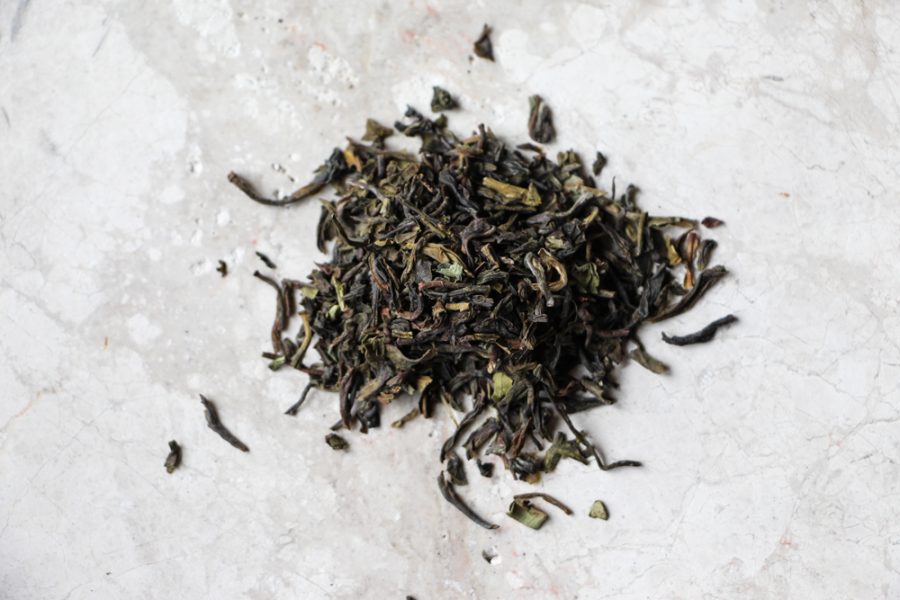 Renowned for its characteristically delicate disposition, Darjeeling is the darling of the tea world. After trying the Mariage Frères version, we're pretty sure that the Darjeeling Princeton is a great example of this gentle tea.
Grown at the foot of the Himalayas, the Darjeeling Princeton is a blend of first flush teas. After being picked and processed, the tea is presented in an iconic black canister with mustard-coloured labels. Once brewed, the Darjeeling brews to a pale gold colour, and has a clean and clear taste profile imbued with soft floral notes and a gentle woodiness.
2. Chocolat des Mandarins, Esprit de Noel, £15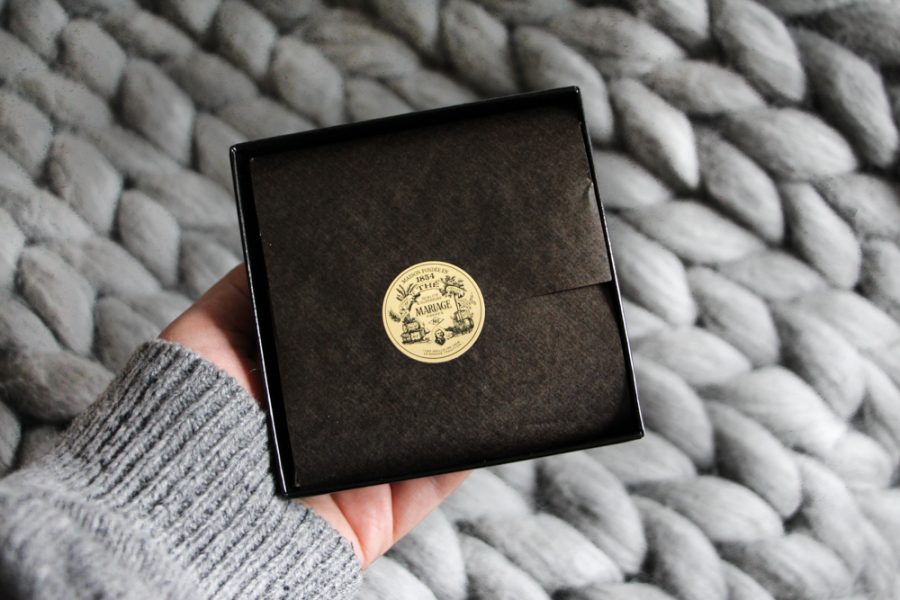 Chocolates mark the next stop on our tour of Mariage Frères. From the luxurious packaging to the incredible contents, we love everything about the mysterious Chocolat des Mandarins.
You know you're in for a treat as you open up the little box, slip your finger under the seal, and lift open the layer of delicate tissue for the final reveal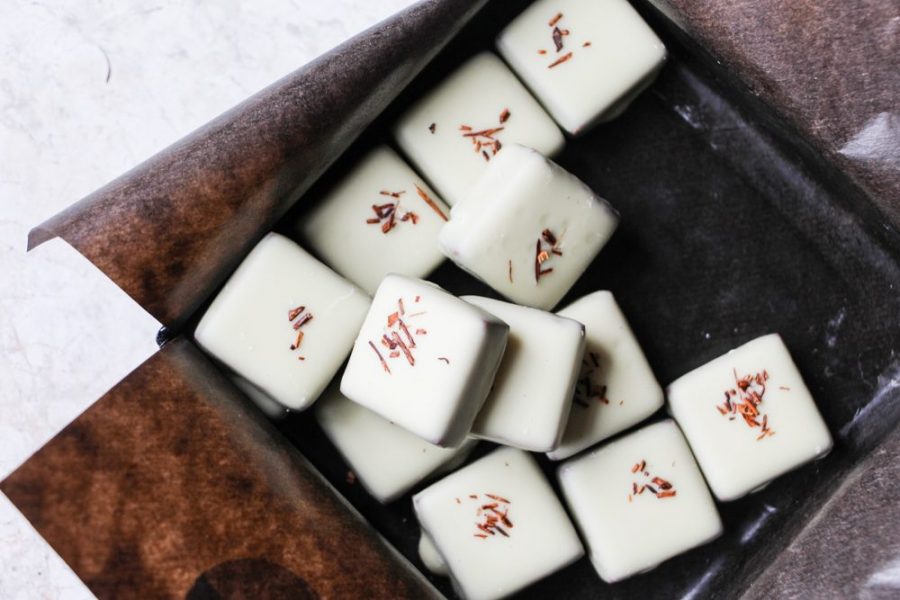 A waft of festive, chocolatey aroma hits you, and inside are 16 pieces of ganache. The Esprit de Noel white chocolates are infused with orange zest and vanilla, and sprinkled with the crushed leaves of the classic festive Mariage Frères tea blend.
3. Chocolat des Mandarins, Marco Polo, £15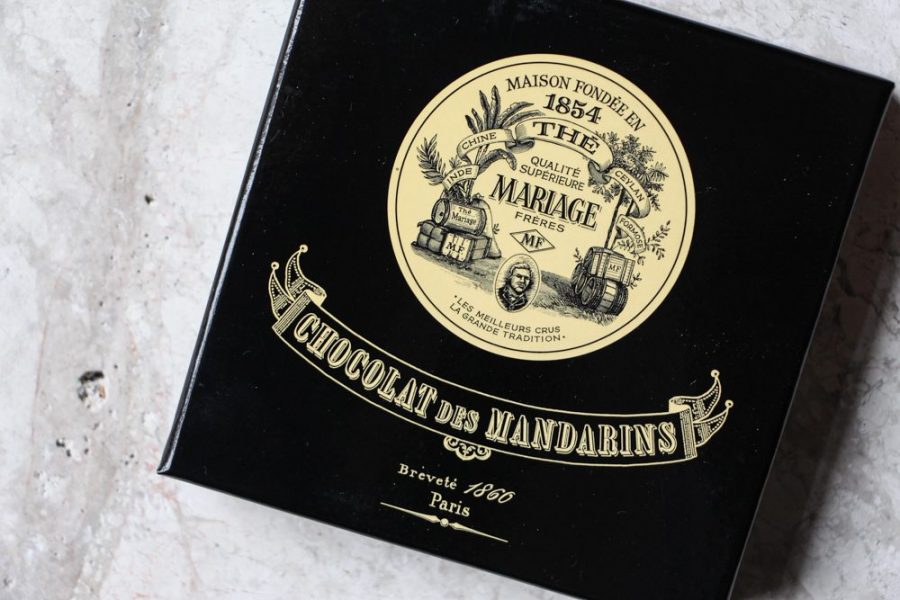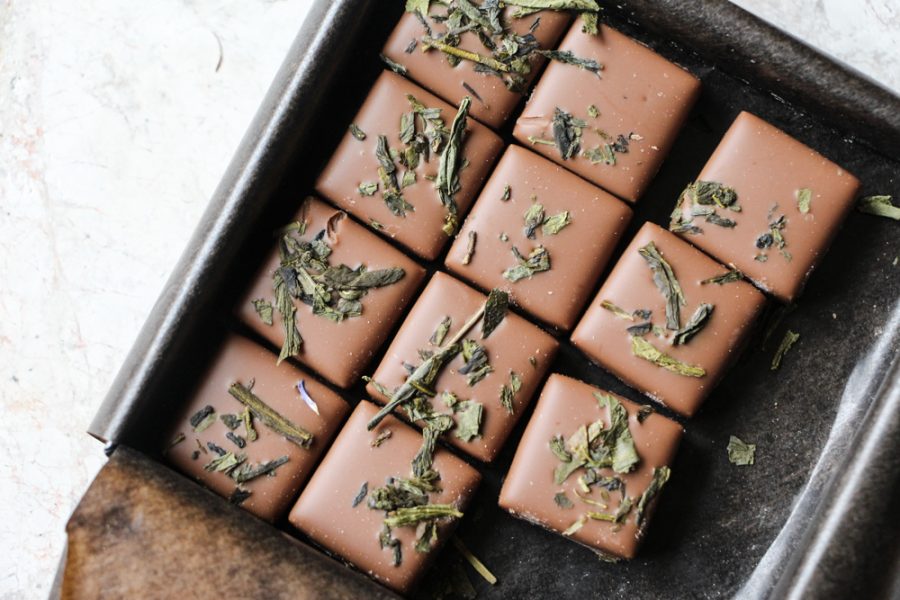 Another highly edible product from Mariage Frères. Presented in a glossy black box, the Marco Polo Chocolat des Mandarins feature 16 milk chocolate pieces of velvety ganache. Each piece is enriched with a sprinkling of black tea leaves that are imbued with Tibetan fruits and flowers.
4. Happy Black Tea, £23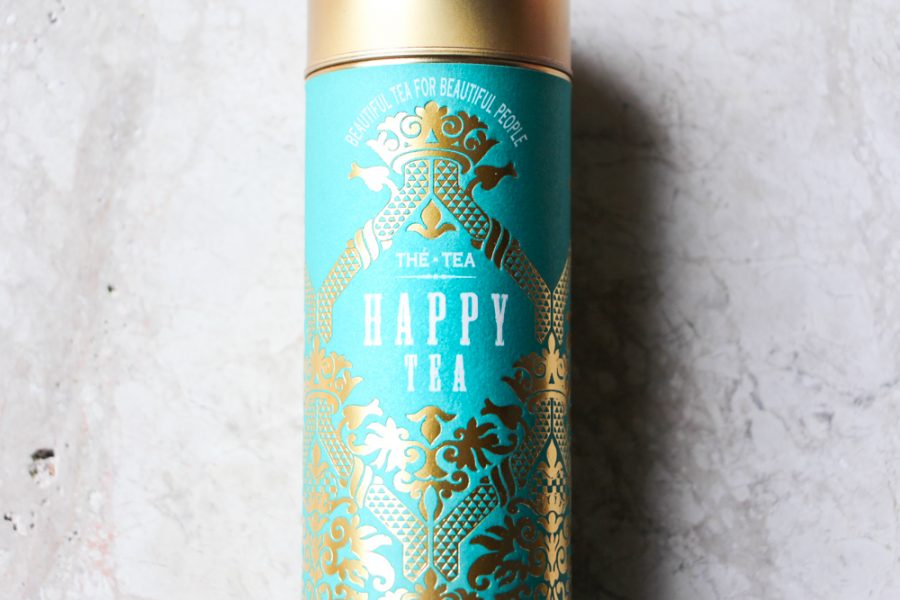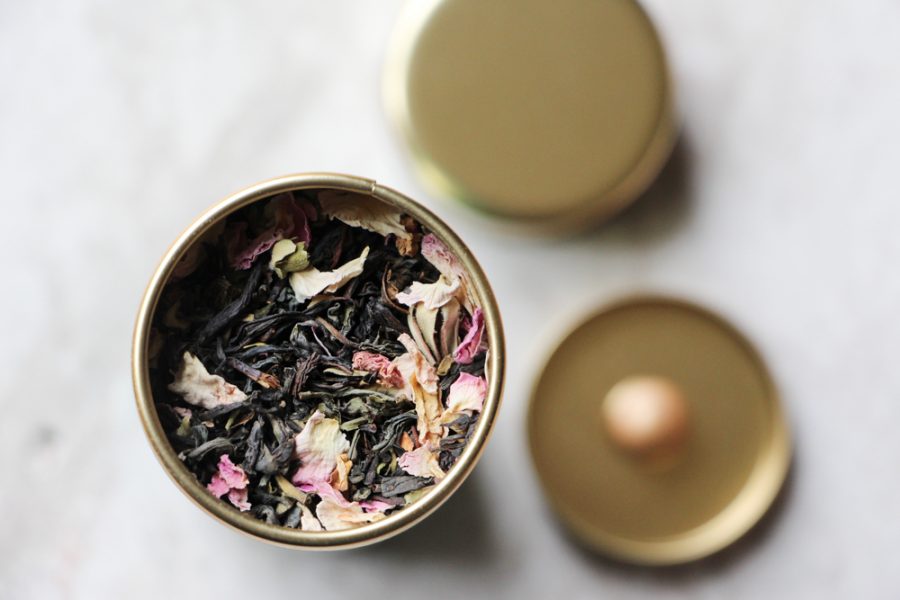 After nibbling on the lush Mariage Frères chocolates, we sip on a cup of Happy. This gourmet black tea has notes of sunny yuzu, rose petals and marshmallow! We love it on it's own, or paired with dessert (aka chocolates, see above!).
The Happy tea is presented in a brushed-gold collectors canister with a luxurious double-lid to ensure absolute freshness.
5. Heritage Gourmand, Financier Green Tea, £22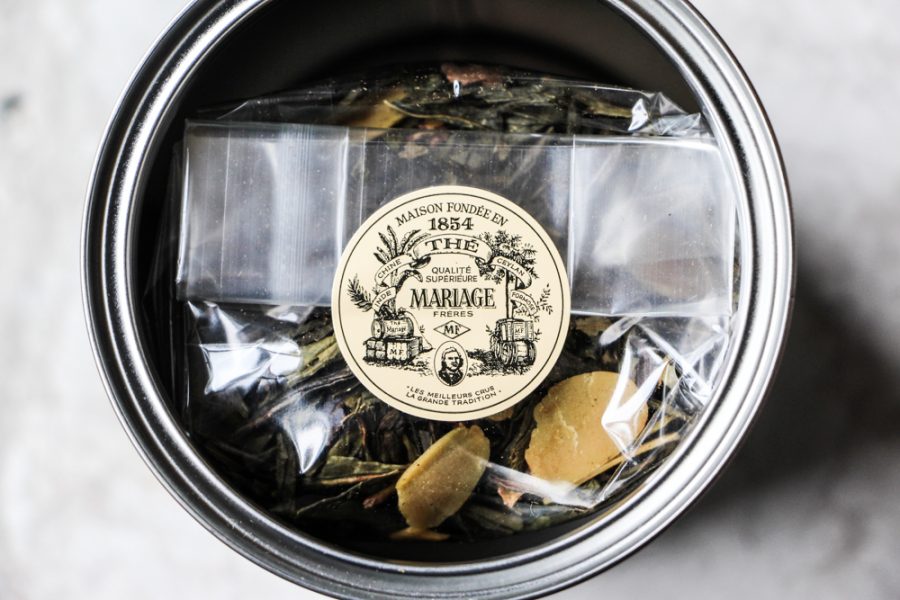 The Heritage Gourmand collection from Mariage Frères are inspired by classic French patisserie, and the Financier Green Tea is incredibly akin to its dessert counterpart. We have no idea what they do to make the tea taste so much like actual, sticky, gorgeously almondy Financiers – but it works!
Other Heritage Gourmand tea flavours include Rooibos 'Tarte Tatin' and 'Calisson' tea, Green 'Madeleine' tea and Black 'Macaron' and 'Mousse Au Chocolat' tea.
6. Heritage Gourmand, Crepe Earl Grey, £22
We love the Heritage Gourmand collection so much that we have to include another – the Heritage Gourmand Crepe Earl Grey tea.
The tea is a deceptively simple rendition of a crepe in a drink, and every sip is evocative of Sunday morning pancakes. The classic Earl Grey flavours of bergamot are enlivened with an almost flambeed vanilla flavour. With the proof in the pudding we brew a cup and take a taste. The results? Somewhere in between caramel and cake!
7. Des Signes, Coq Blue Tea, £23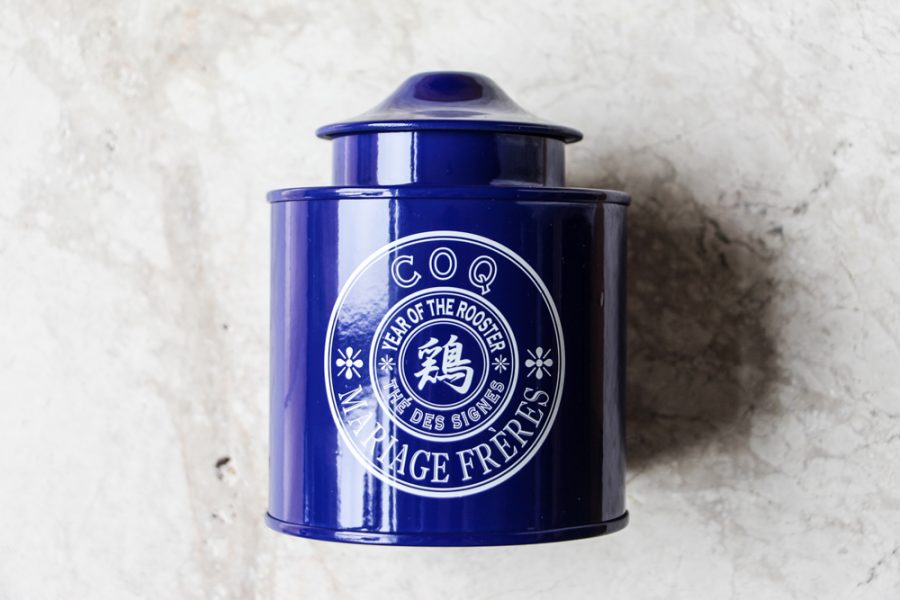 Next up on our best-seller list is a tea from the Des Signes set.
This collection celebrates every Chinese New Year by launching a new tea canister. In keeping with tradition, this year marks the release of the Coq Des Signes tea canister to celebrate Year of the Rooster.
The tea is beautifully presented in a lacquered tin of deep, royal blue, which is silk screened by hand. Inside lies the loose leaf tea blend, which is composed of blue tea, goji berries and blue flowers. Brewing it reveals an unusual blue colour, and every sip reveals a rush of fruitiness that plays deliciously into a dry finish. Altogether the Coq Des Signes is a refreshing blend, that manages to be calming whilst also full of flavour!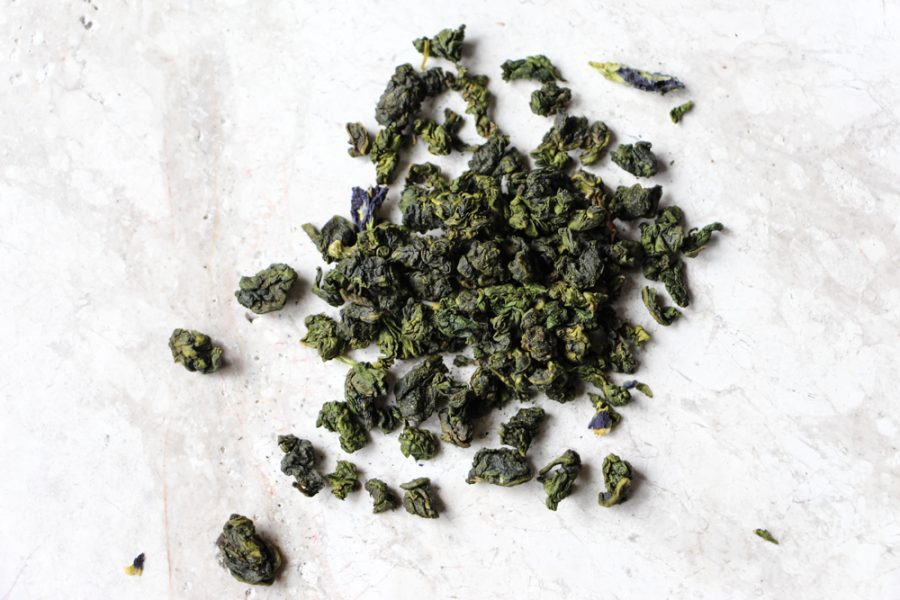 Have you tried Mariage Frères teas or chocolates before? We'd love to know which items would make your 'best of' list! What are your favourite luxury products for an occasional treat? Drop us a line to let us know if we've missed any :)
In the interest of full disclosure please be aware that some items in this post were sent to us to try out. We only recommend items that we really love, and we really love all of the above!