Halal steak in Westfield
5/10

The halal eating market, although better than before, is still largely ignored by the majority of restaurants in London. I can't describe to you how hard it is to find somewhere to eat for a family event which isn't a just a shawarma and falafel place, or more peri-peri chicken. Sensing the gap, The Meat Co has astutely tapped into the halal market.
The Meat Co (formerly called The Meat and Wine Co) is a South African steakhouse which first opened in 2000. It branched out to Australia, and in doing so caught the fancies of a certain Emirati sheikh, who chopped off the offending part of the name (as they are so wont to do) and popularized it across The Middle East. Grisly stereotypes aside, The Meat Co is a chain in the know. Take our London branch in Westfield, for example, which is relentlessly busy. A curious thing indeed, considering how imperfect the food is.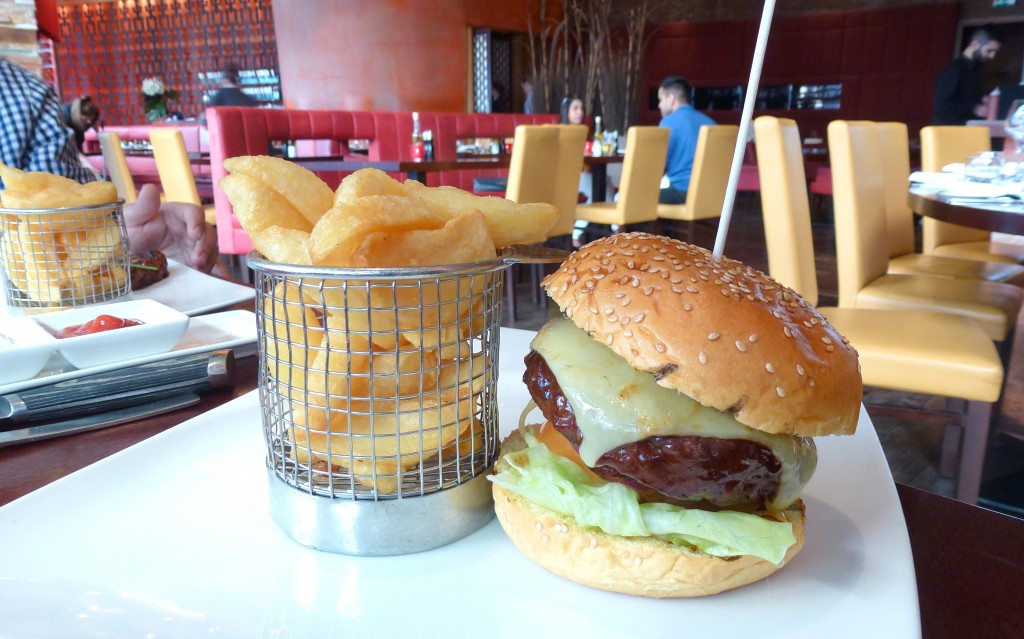 Though this steakhouse hits below the likes of Hawksmoor and even Gaucho, the price of food is astronomical, and even the lesser cuts of meat are eye-wateringly expensive. A 400g wagyu will set you back £70 while a 300g fillet is £49, whereas the same at Hawksmoor is £34. All of a sudden, Hawksmoor seems very reasonably priced indeed. To further put that in perspective for you, Michelin-starred Pied A Terre are offering 6 courses for £49. The mind boggles.
Apart from their thieving nature, the biggest contributing factor to the inferiority of the steaks at The Meat Co is in their preparation. All cuts are subjected to an in-house, 'secret' recipe basting. Supposedly traditional in South Africa, this sticky, pseudo-BBQ marinade seriously detracts from the enjoyment of the meat. Even the wagyu is not strong enough in pedigree to fend off the offending salty-sweet treatment. It is a shame, as the meat itself is cooked by a proficient hand.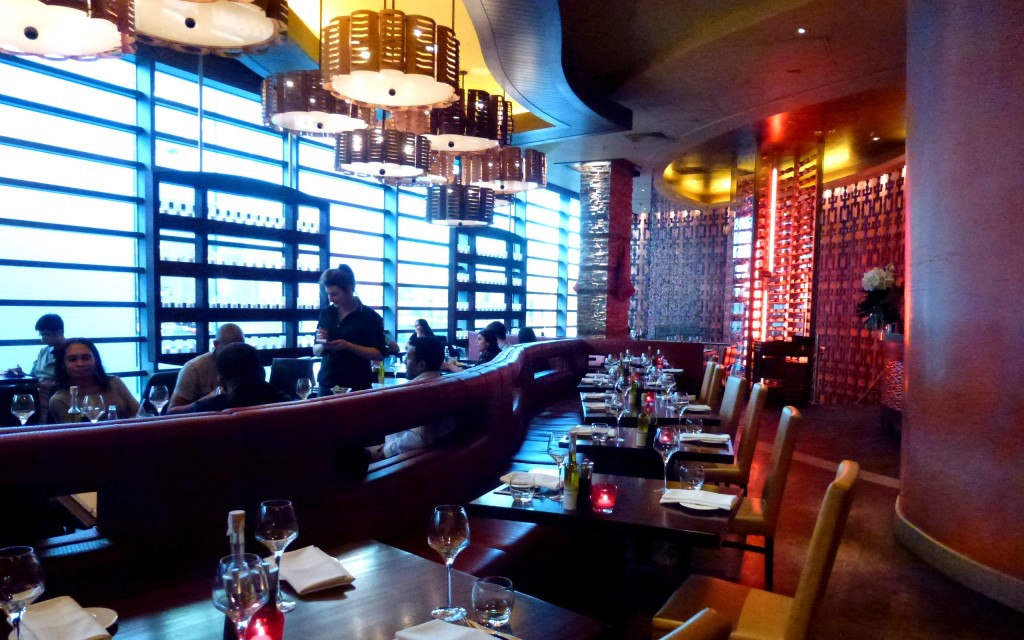 A more exotic protein like kangaroo finds itself too at a disservice, with poor Skippy floundering in a sickly redcurrant sauce. A cheeseburger is much better, probably because it hasn't yet met the basting, whilst salt and pepper calamari is low on seasoning.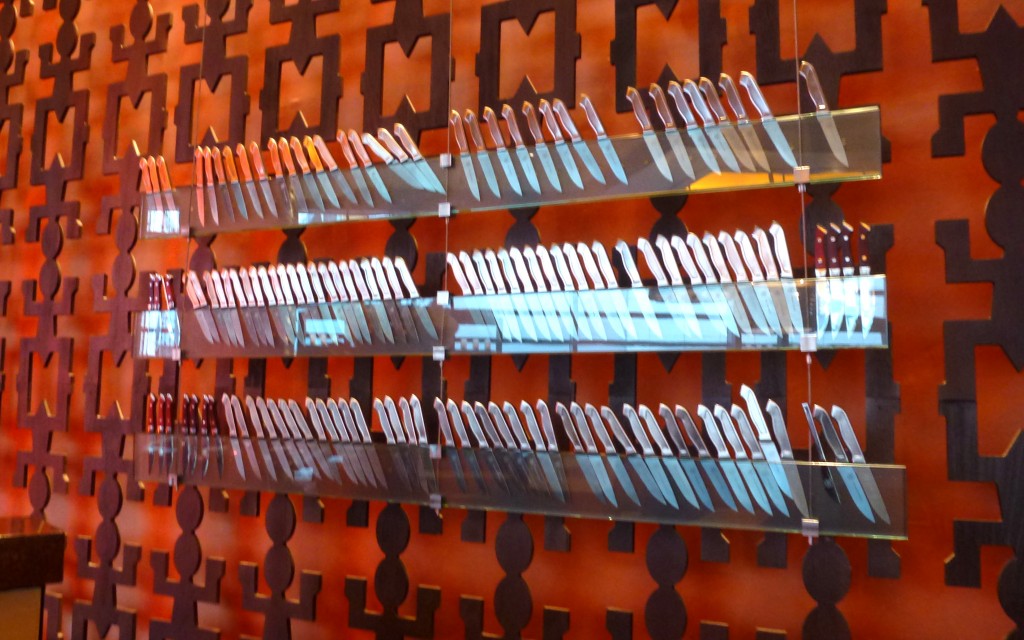 Desserts offer a wry sort of balance, where one is incredible whilst the other is not. An apple pie is as dry as the desert from whence it came, whilst bread and butter pudding is as comforting as your most reliable pair of fat pants. Prepare to be coddled in swathes of pillowy white chocolate and nuzzling berry compote. As lovely as this is, it's not what the masses are here for.
Although I wouldn't re-visit The Meat Co on my own, under the duress of planning a Halal-friendly meal it is an option that is universally crowd-pleasing. In that regard, it is no wonder that The Meat Co is so popular – there really isn't any competition. An appeal to all restaurants: wise up to the halal market and reap the obvious rewards.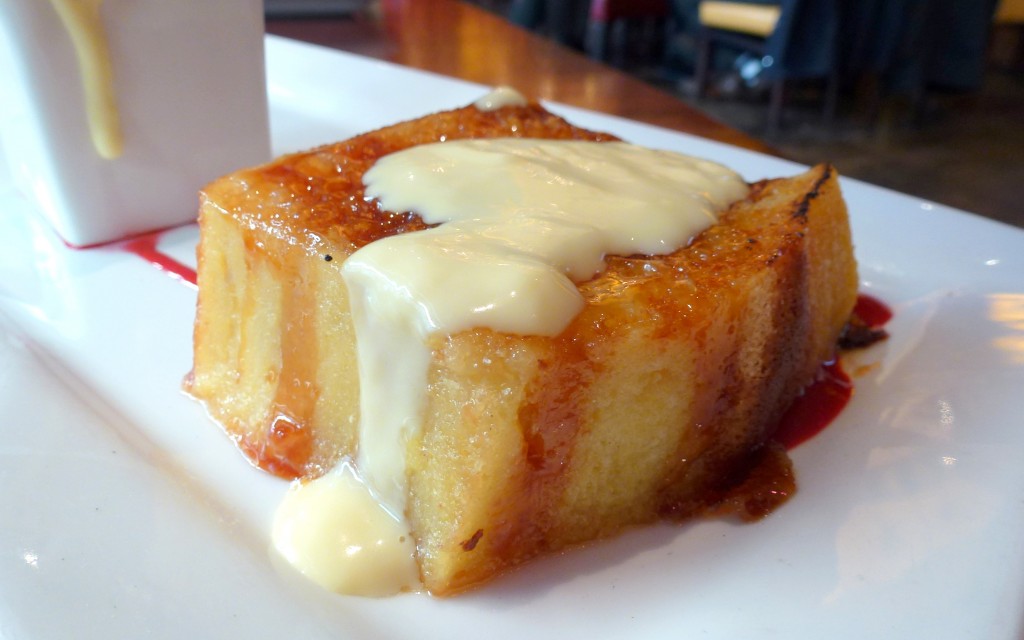 Tube: Shepherds Bush