Big, brash and bloody gorgeous
7/10
The food at MEATliqour is burger-centric, highly sought after and although the inevitable queues are made my more so by the fact that the restaurant doesn't take reservations, going off-peak can help bypass the waiting. With this in mind, we arrive just after noon to a queue-less MEATliquor, feeling as if death itself has been cheated. The vibe inside is trashy, loud and darkened. Conversation from neighbouring tables feels thunderous, as if the acoustics are specifically tailored to be deafening. The walls are covered in clashing graffiti so that both the ears and eyes are overwhelmed. The tongue is about to feel the same treatment.
There is a good amount of choice on the menu; a 'dead hippie' burger is oozy and slippery with melted cheese. Tomatoey sauce squelches out of the bun as bites are taken, dribbling down fingers and wrists with bits of onion. The double beef patties are thick, juicy-pink and covered in liquid cheese. A jaw-distending bite of toasted bun, cheese, pickle and bounteous amounts of meat gives smooth and unutterable pleasure. Every other burger may be ruined for me henceforth.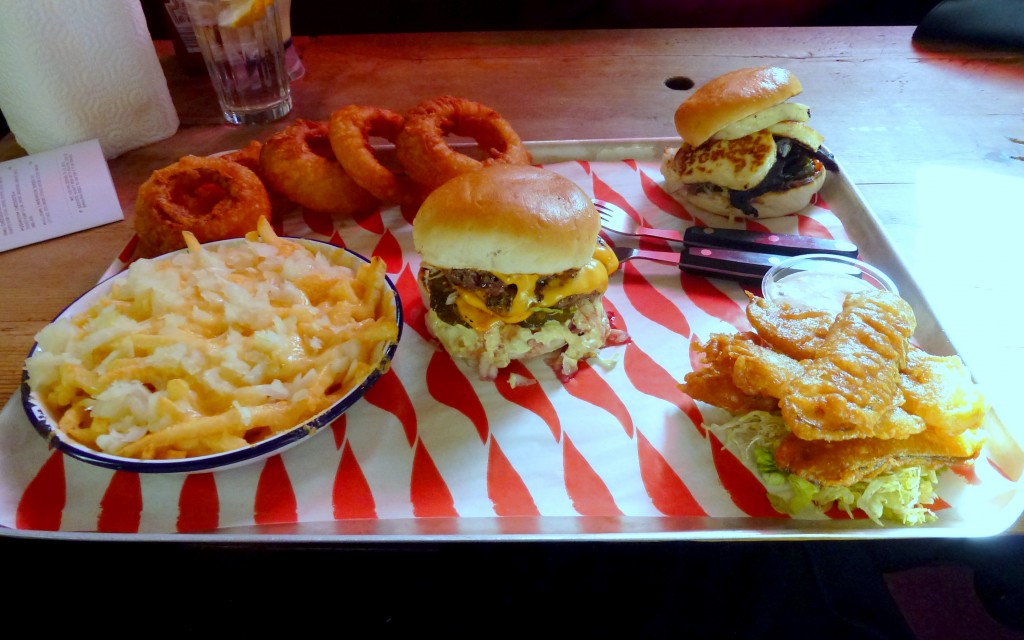 The vegetarian option is just as ample, consisting of butter-sautéed mushrooms and wedges of grilled haloumi. Sure, it doesn't have that same dirty smack of gunky American cheese, but it is no less robust as a burger. The mess and ooze factor matches that of the dead hippie, and yet neither of the burgers fall apart. Both can be set down without the fear of them crumbling whilst sides are eaten.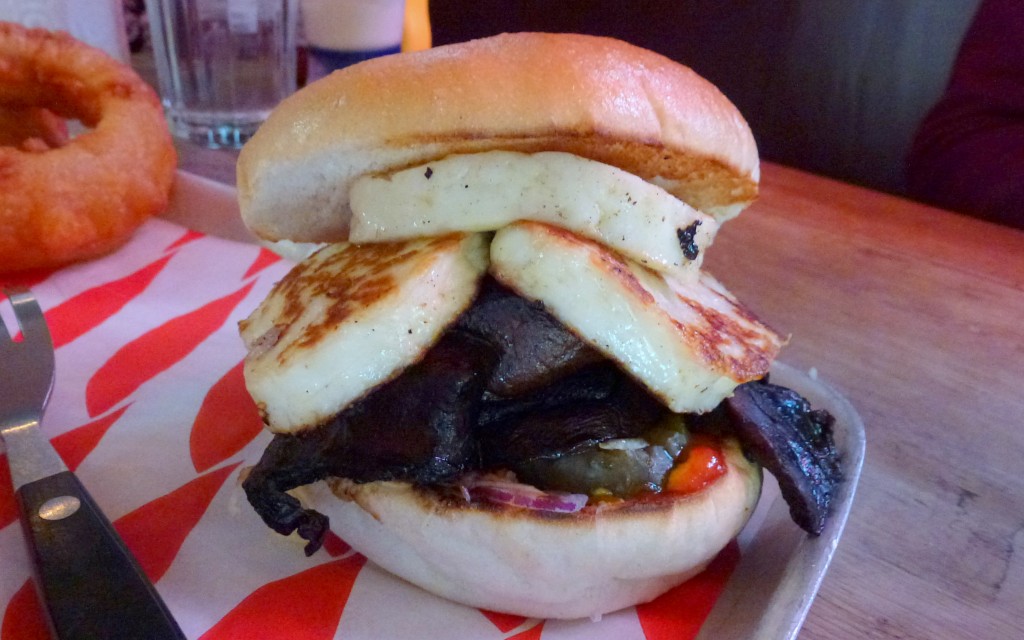 Fries are heated with cheddar and topped with onions. Using this kind of cheese to make cheesy fries isn't working, as the cheddar has already hardened by the time it reaches the table. The result is an unappetizing slab of congealed cheese and oily chips. Other sides of fried pickles and onion rings are overly saturated in grease and remain largely untouched. Just ordering a burger and plain fries is more than enough food, considering the fact that dessert is a must.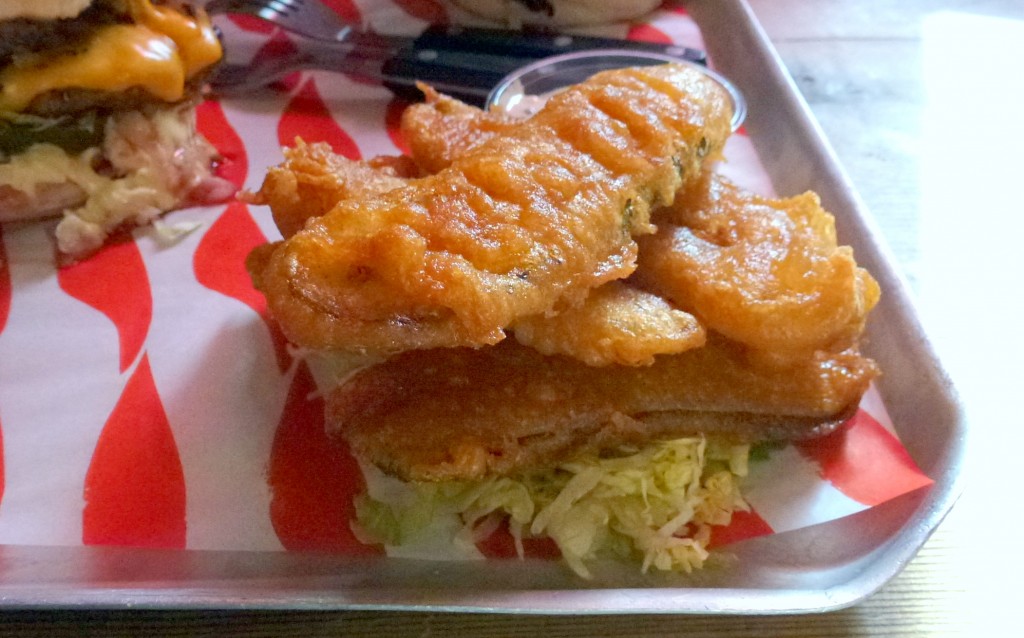 An immense sundae is formed of scoops of peanut butter and chocolate ice cream. On top of this is a layer of grilled peanuts and toasted marshmallows, crowned with a Reese's cup. The savoury crunch of nut against deep chocolate and scorched mallow needs to be repeated over and over in an irresistible motion.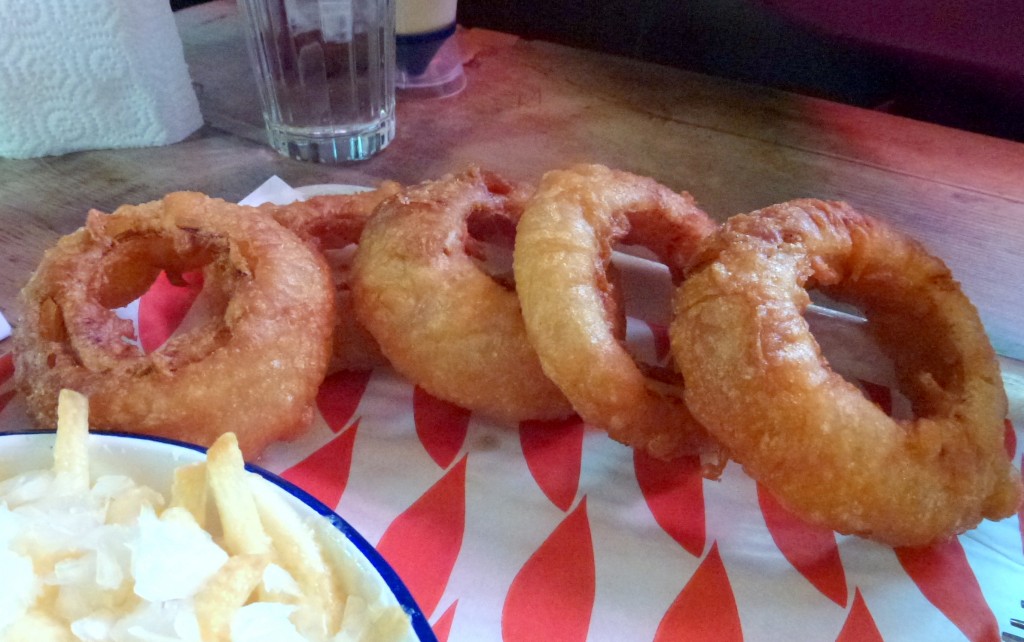 MEATLiquour is not just another pseudo-American junk food joint. The burgers are everything that is good and right about the combination of bread, cheese and meat. Dessert is no less pleasing, and both can be had for under £20 per person.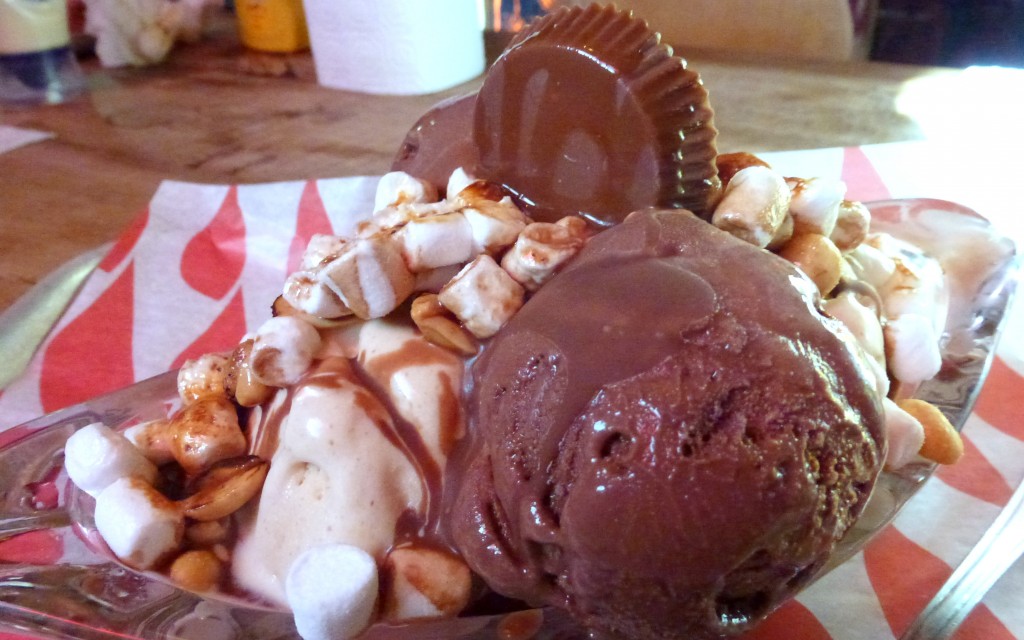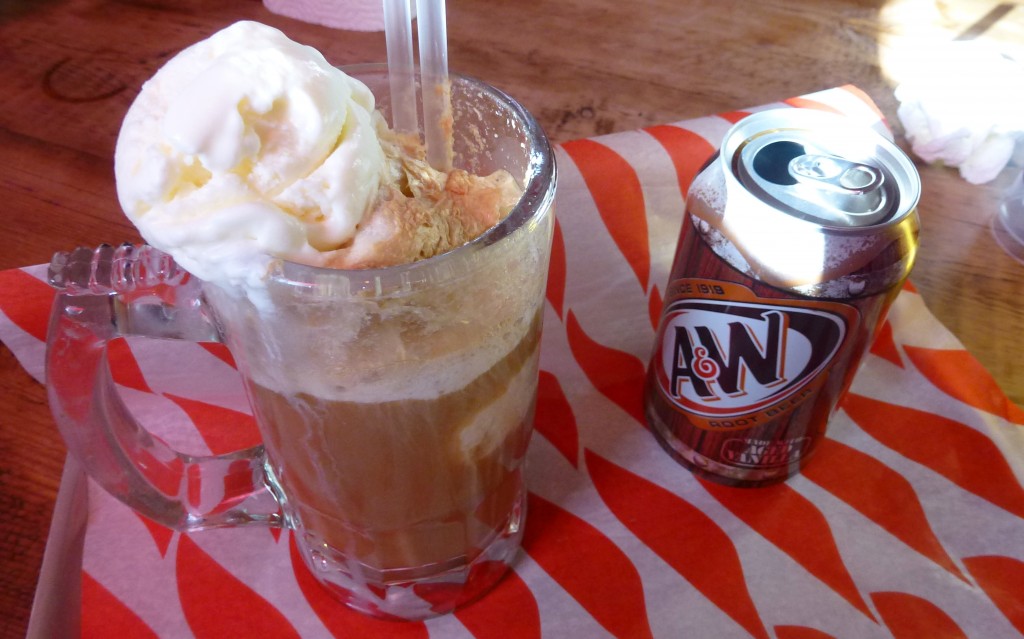 Tube: Bond Street