Recently demoted, still pleasing the regulars
Occupying the less salubrious end of Kings Road, Medlar has recently had the misfortune of suffering a rather public 'demotion' with the loss of its Michelin star. An online perusal reveals Medlar to have an ardent and loyal following of critics and commoners alike, many of whom were quick to spring to its defence. It has since been floating around my conscience, and the time has finally come to pay a visit.
Medlar only serves a Prix Fixe menu (fixed price for three courses), which on a weeknight will cost £46, dropping to £28 and £35 for weekday lunches and Sunday lunches respectively. The absence of a traditional a la carte may at first seem restrictive, but in fact there are numerous options to choose from, each sounding lovelier than the last. To give full credit to the restaurant, the lunch menu is only a slightly-contracted version of the more expensive weekday dinner menu, which means you can have pretty much the same food, only cheaper.
A generous starter of crab raviolo forms a mound-like hillock on the plate, its delicate shell encasing a glorious amount of crabmeat. This single piece is steeped in a leek and bisque sauce, and then scattered with curls of nutty brown shrimp. Less successful is a starter of slow cooked lamb which is merely fine, arranged in thin layers on the plate, with baby asparagus tempura and squirted aioli.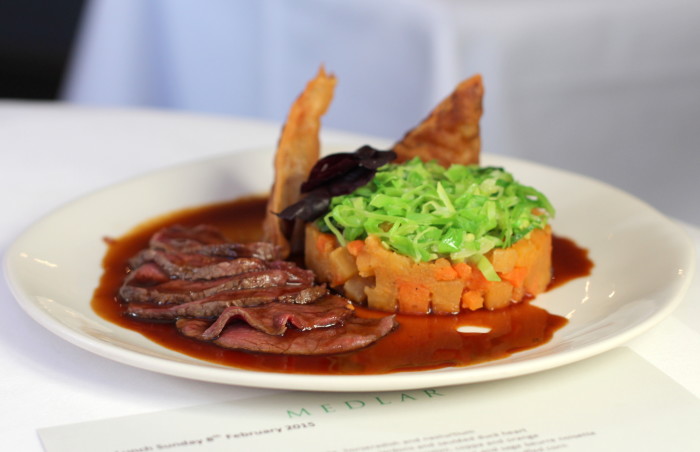 Although the food is generally good, a tendency to over-embellish often leads to a crowding of the plate which, in some instances, detracts from the enjoyment of the dish. A main of venison, its silky loin seared the colour of rubbed rubies, is then being befuddled by an incongruous inclusion of spiced pastilla, and some under-seasoned crushed swede and carrot. Better is magret of duck, served with a slice of golden-crusted potato and celeriac terrine, and playful circles of beetroot puree.
Medlar offers a reasonably priced and tremendously good hearted dining experience, and though there is a certain lack of refinement, it should nevertheless be thought of as a capable neighbourhood restaurant. Although this is not a place to journey to, it is understandable why so many locals have such lovely things to say about it. I have no doubt that it will remain one of the better places to eat at in Chelsea.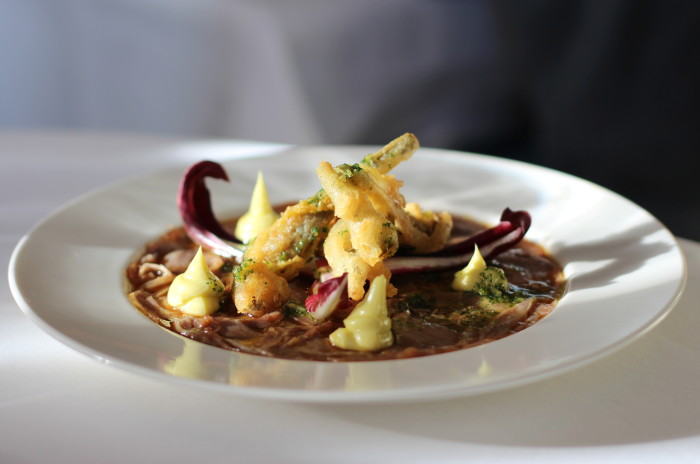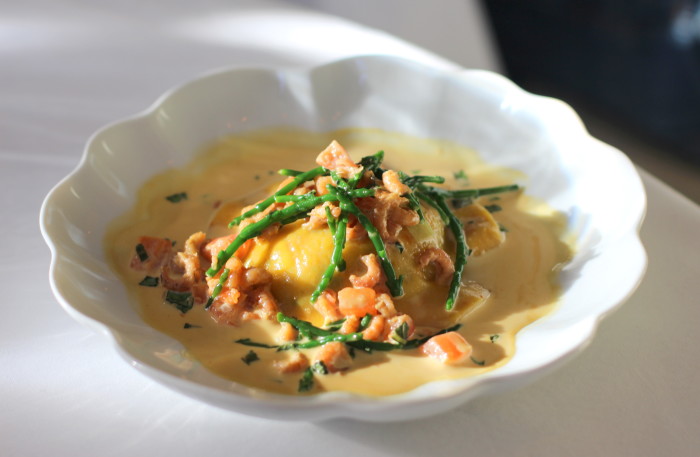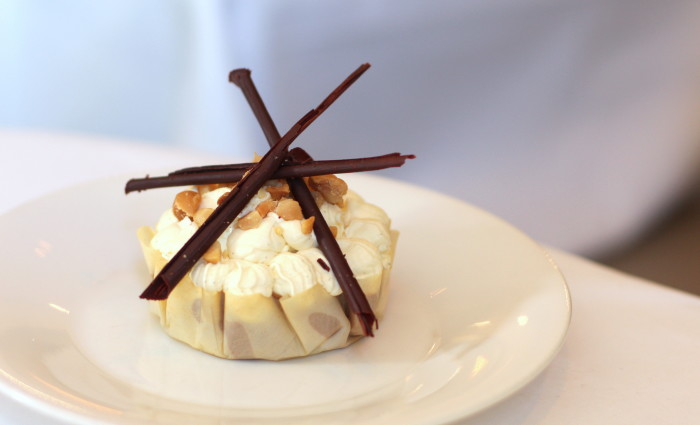 Tube: Sloane Square
Address: 438 King's Road, Chelsea, SW10 0LJ
Tel: 020 7349 1900 
Website: www.medlarrestaurant.co.uk