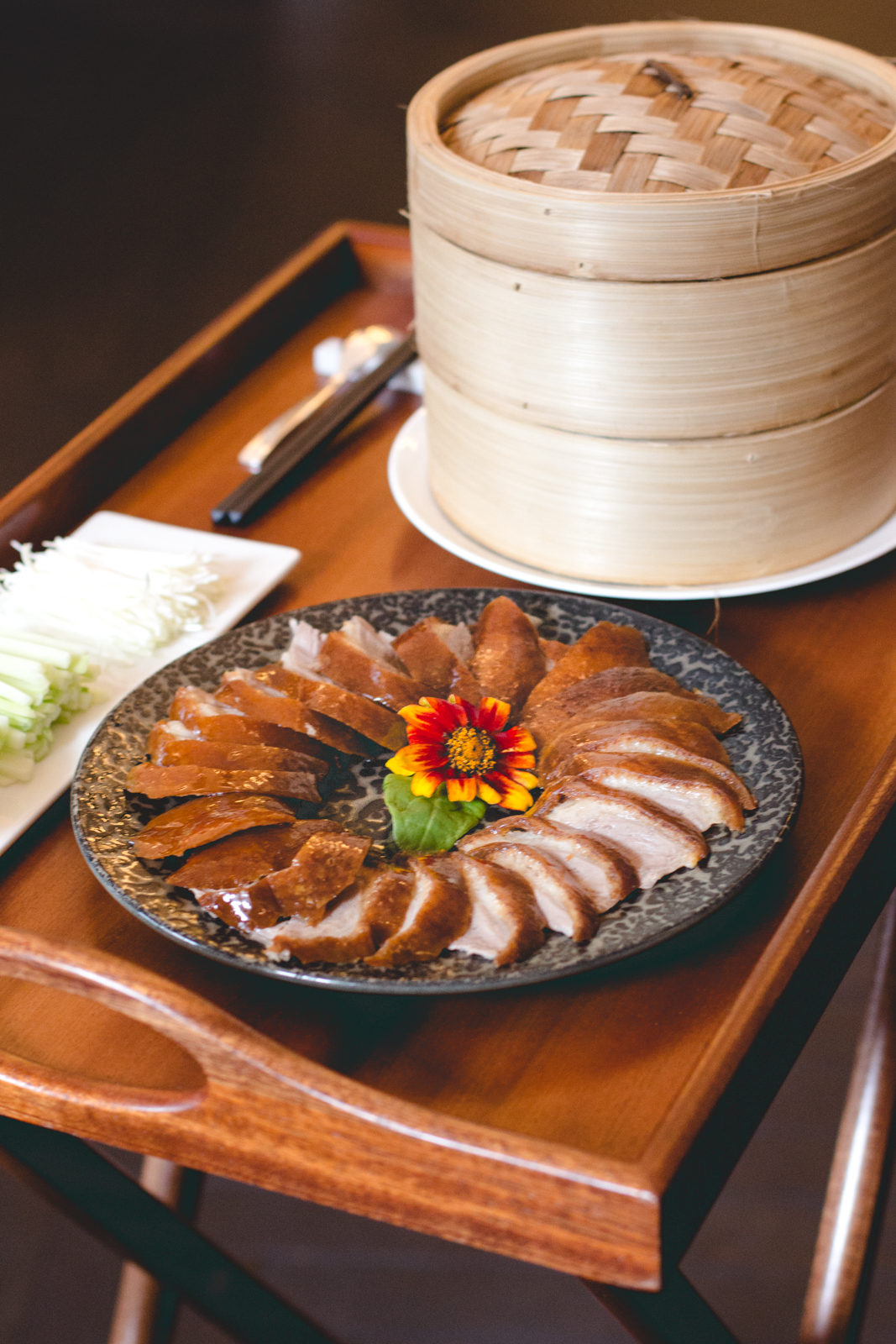 Mei Ume at the Four Seasons and that signature Peking Duck
Mei Ume is the ultra-luxurious Japanese-Chinese restaurant that has just opened at the Four Seasons Ten Trinity Square.
I recently popped in for lunch, taking my somewhat eccentric friend with me, and made easy work of their brilliant menu….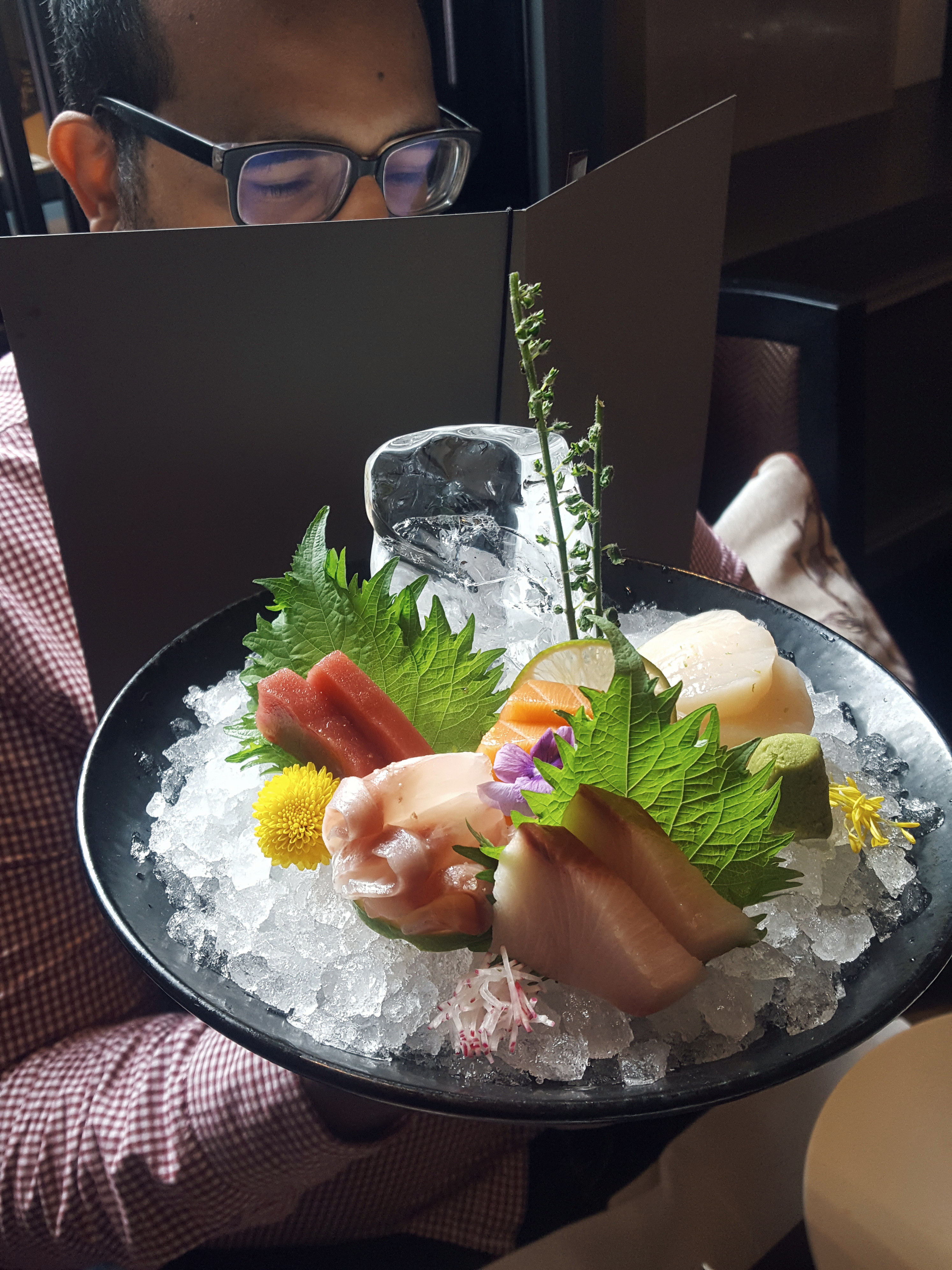 Mei Ume is one of those places that seem to know exactly what you want, when you want it. For example, as we settle in we are met with salted edamame and yellowtail carpaccio with truffle ponzu.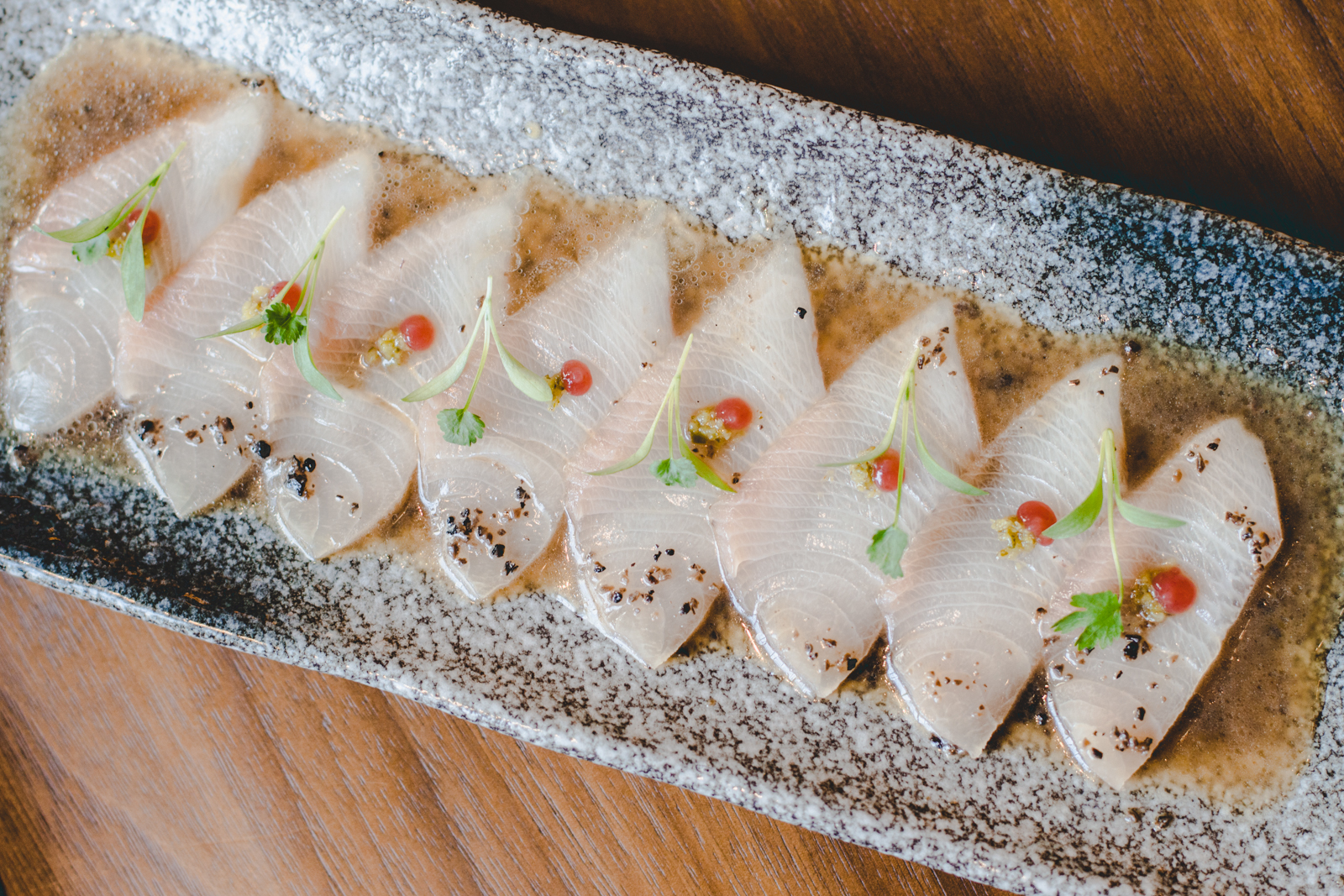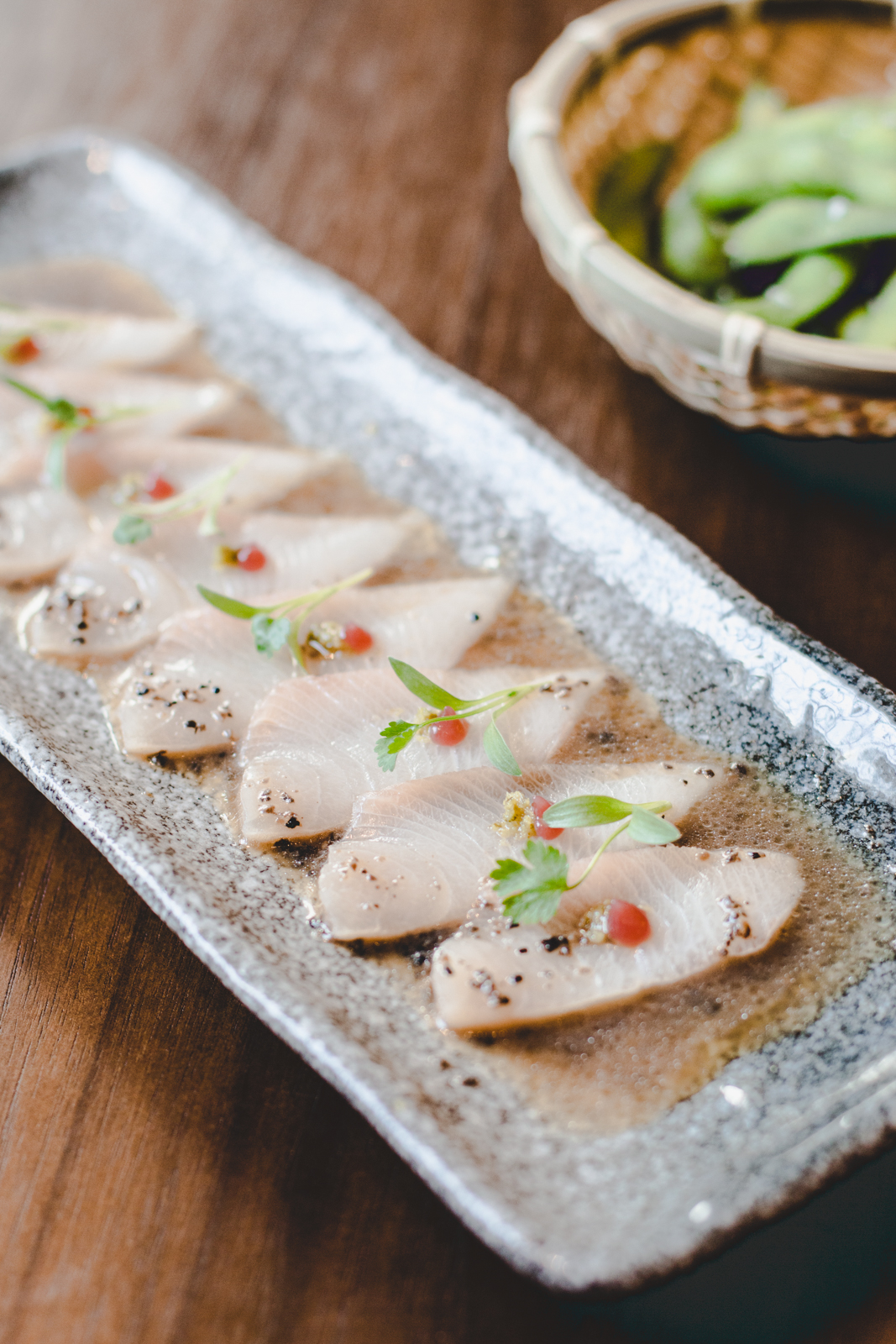 The yellowtail carpaccio is improbably spicy and all the better for it, and sets the tone for the rest of the afternoon. Soon, the day fills with dishes and a level of cooking that showcase skill and accomplishment.
READ MORE:
Aqua Kyoto review: exploring a luxurious Japanese brunch
Kurobuta review: Japanese small plates on Kings Road
But I'm getting ahead of myself. First let's talk about how beautiful the restaurant is. Scratch that, at how beautiful the whole hotel is.
Situated behind the gardens of Trinity Square, the new Four Seasons hotel has views over the Tower of London and beyond. As impressive as the Grade II-listed building is however, we love the inside the most.
The stunning entrance is filled with cool marble and fresh flowers. As we glide in out of the rain, we're met with warmth, efficiency, and the subtle scent of Jasmine in the air.
READ MORE:
Exploring Four Seasons Ten Trinity with a luxurious chocolate afternoon tea
16 of the most Luxurious Afternoon Tea experiences in London
Mei Ume, our restaurant of choice for the afternoon's culinary journey, is located just past the foyer and Rotunda Bar and Lounge at the Four Seasons.
There are silk and glass screens, courtesy of the legendary far eastern designers AB Concept, and rich wood and brass details.
There is a long bar, behind which are precious glass bottles and sushi chefs at work. Steel and bamboo wink at us, and before long we are hip deep in sushi.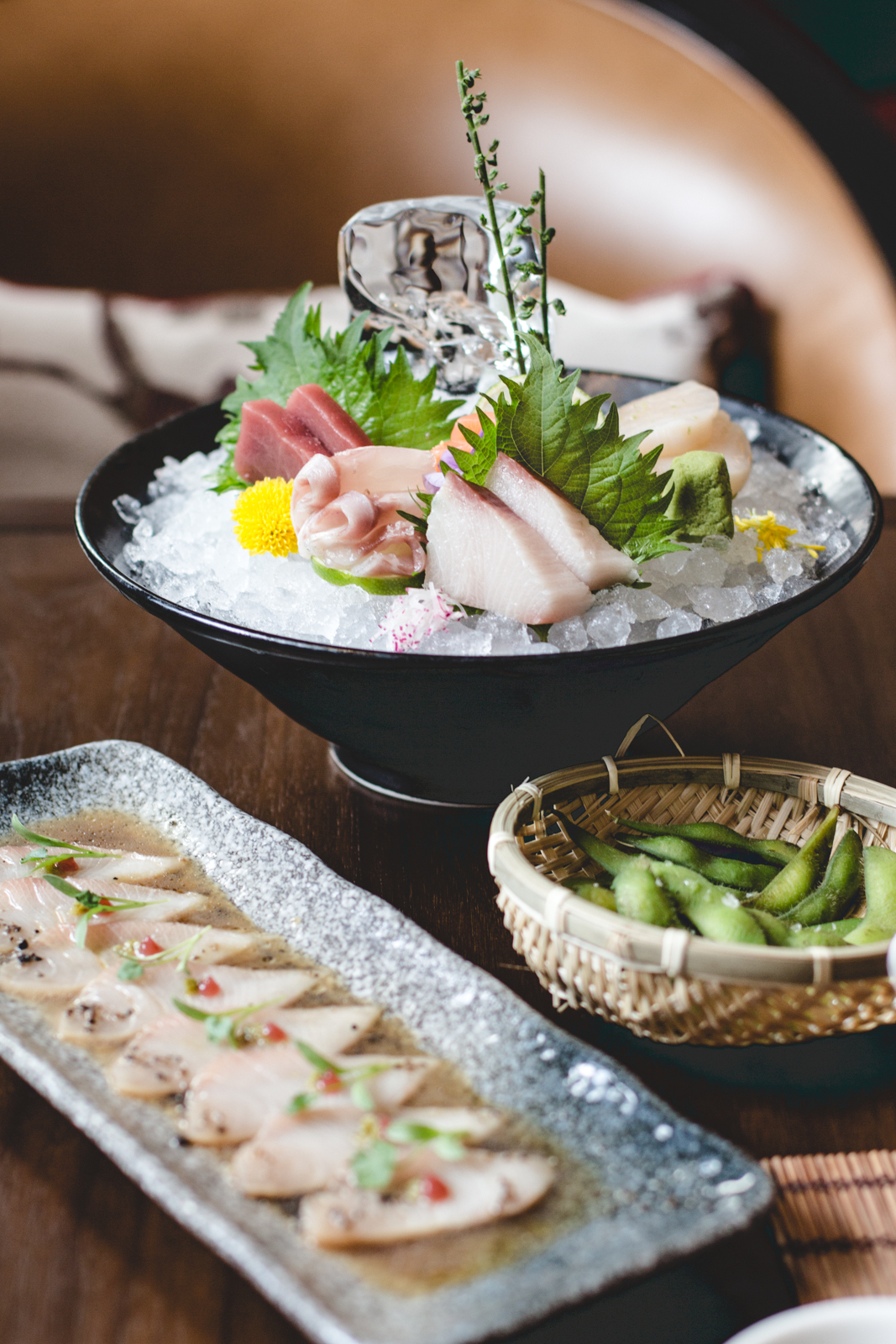 A long bar and a couple of stunning sushi chefs
A selection of sashimi arrives sliced in beautifully thick wedges, whilst the nigiri is leaner, all the better to wrap around little mouth-sized mounds of rice.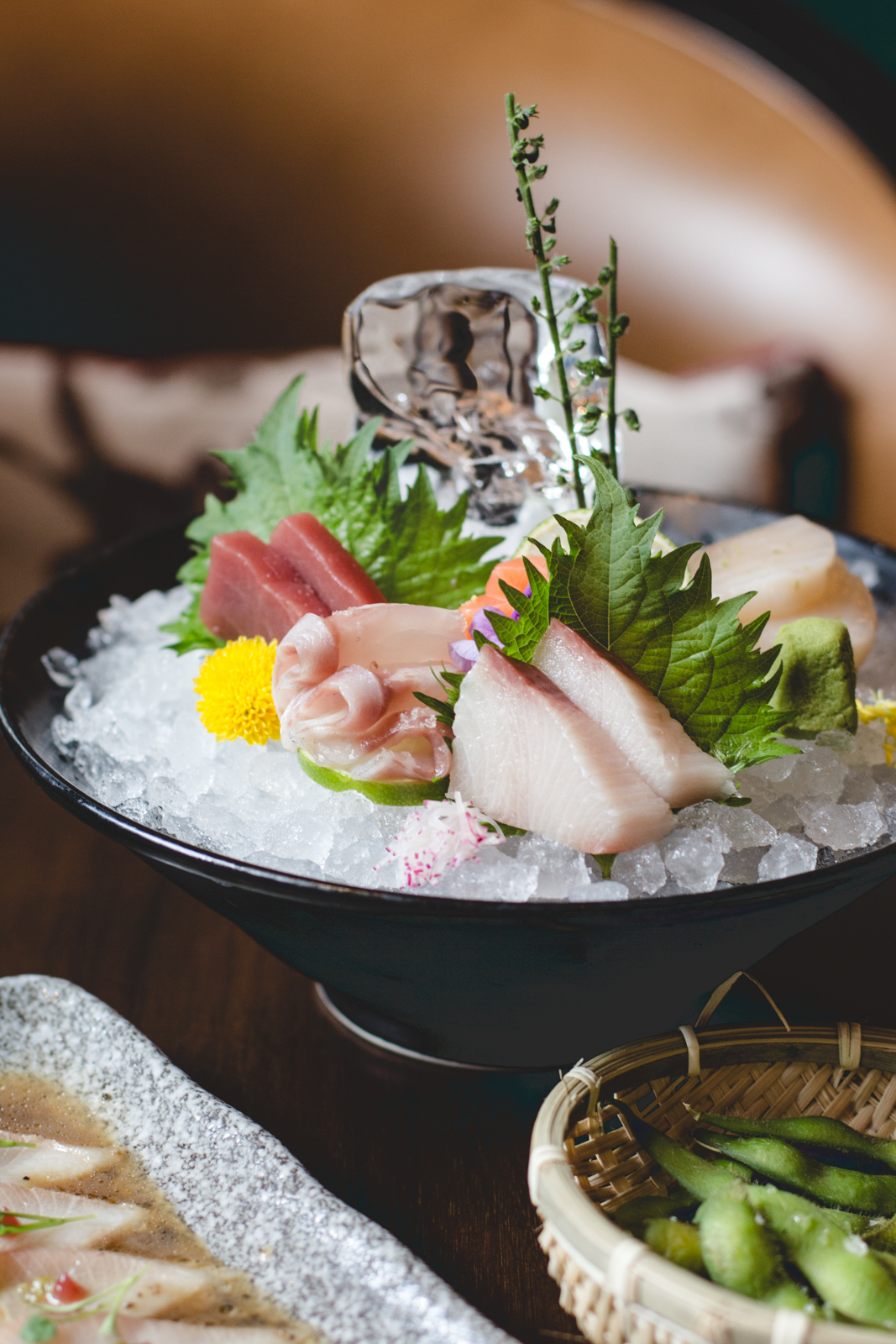 We love how the chefs show off their ingredients; perfectly pink salmon and tuna, diluting into the softer hues of sea bass and sea bream, then into the milky scallops and slightly golden yellowtail.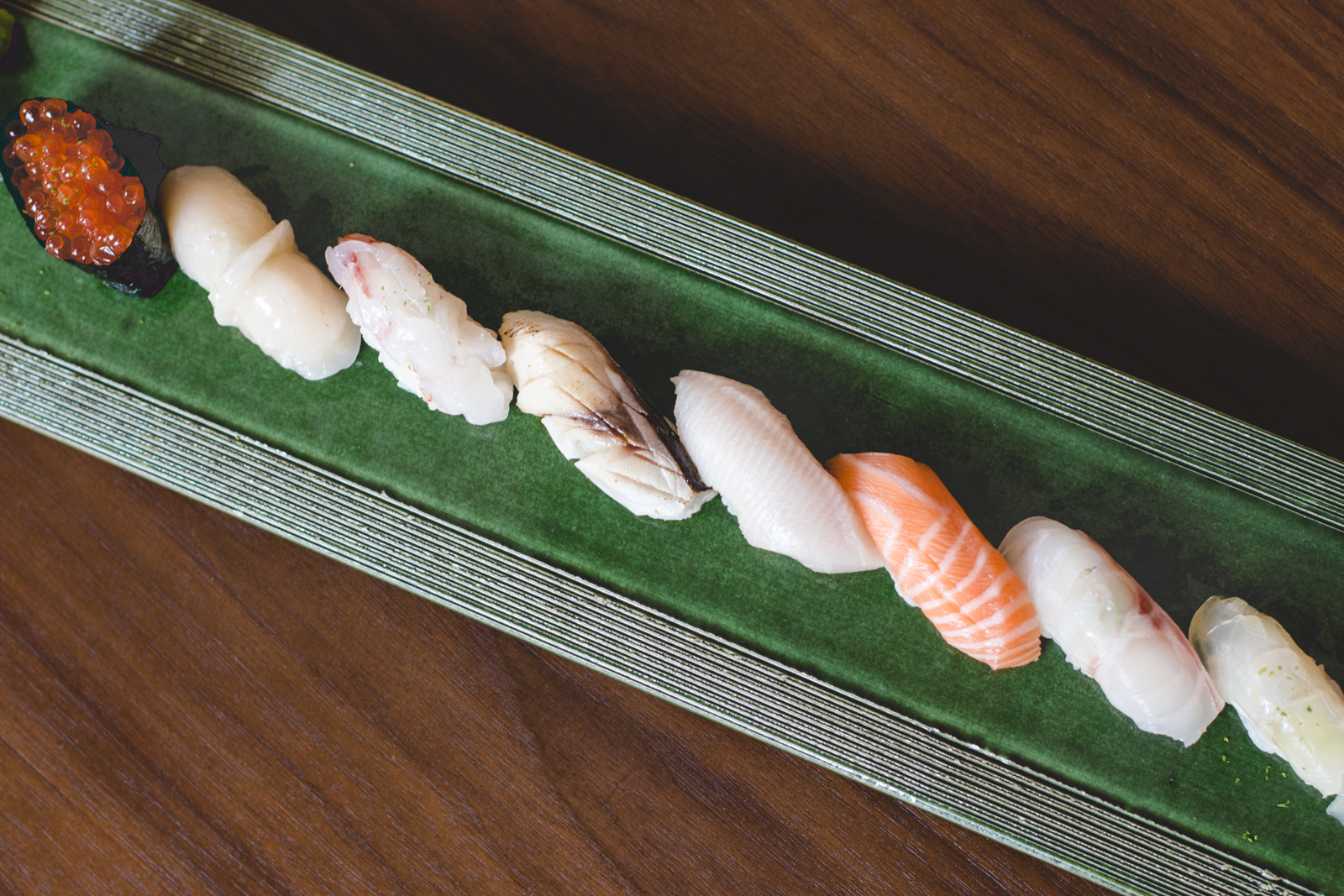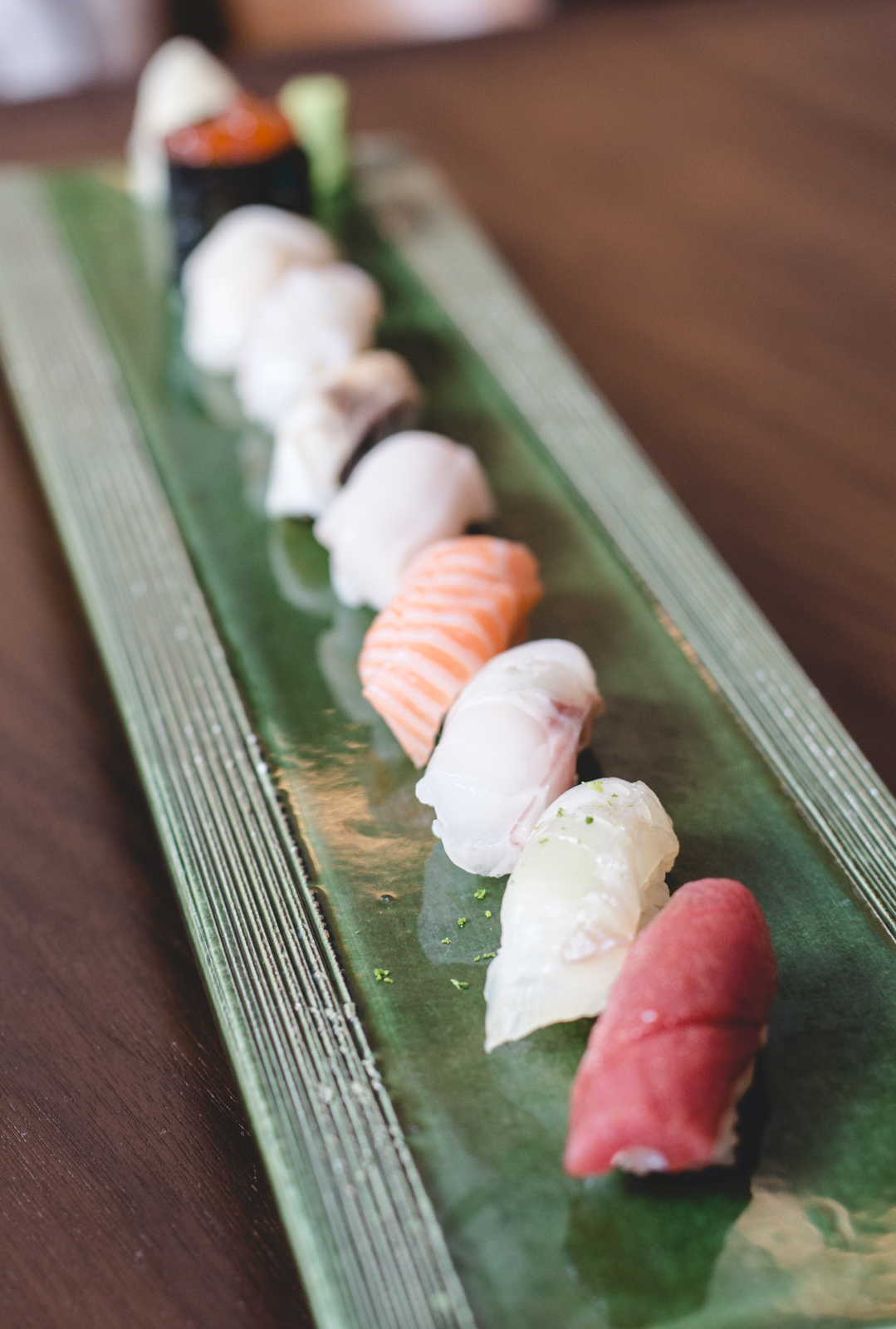 We have so much fun with the sushi and sashimi that we completely forget to order any dim sum. Damn.
This is not to say that our experience is at all lacking. In fact, it reaches the point where we order so much that they eventually push two tables together just to hold everything.
Wagyu baby, and tempura squid too
There are bowls of squid, cut into luxuriously long strips and deep fried with a biscuit-coloured tempura coating.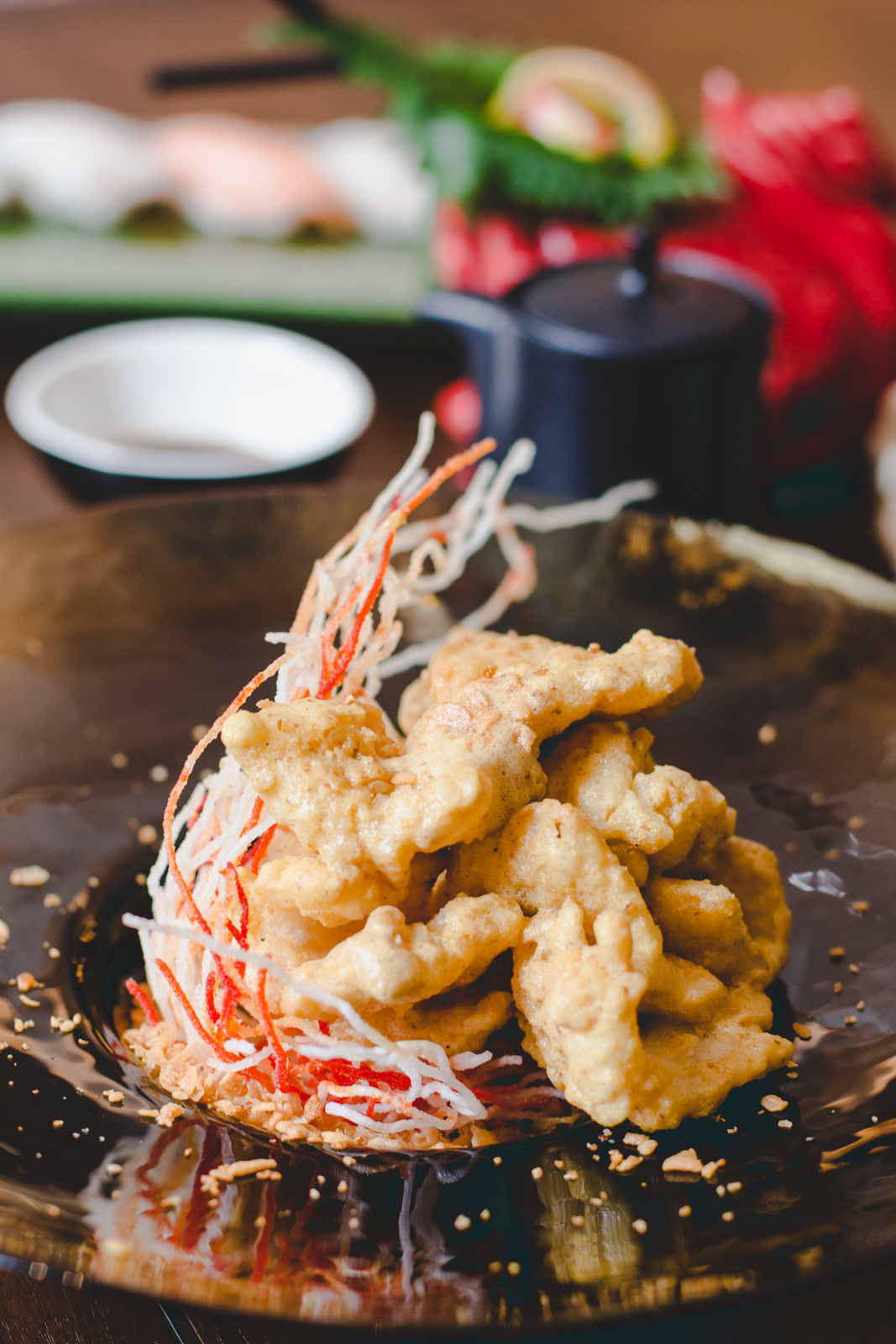 Our fantastic waitress suggest wagyu and we willingly oblige. It comes just-seared and melts just-so. Heaven.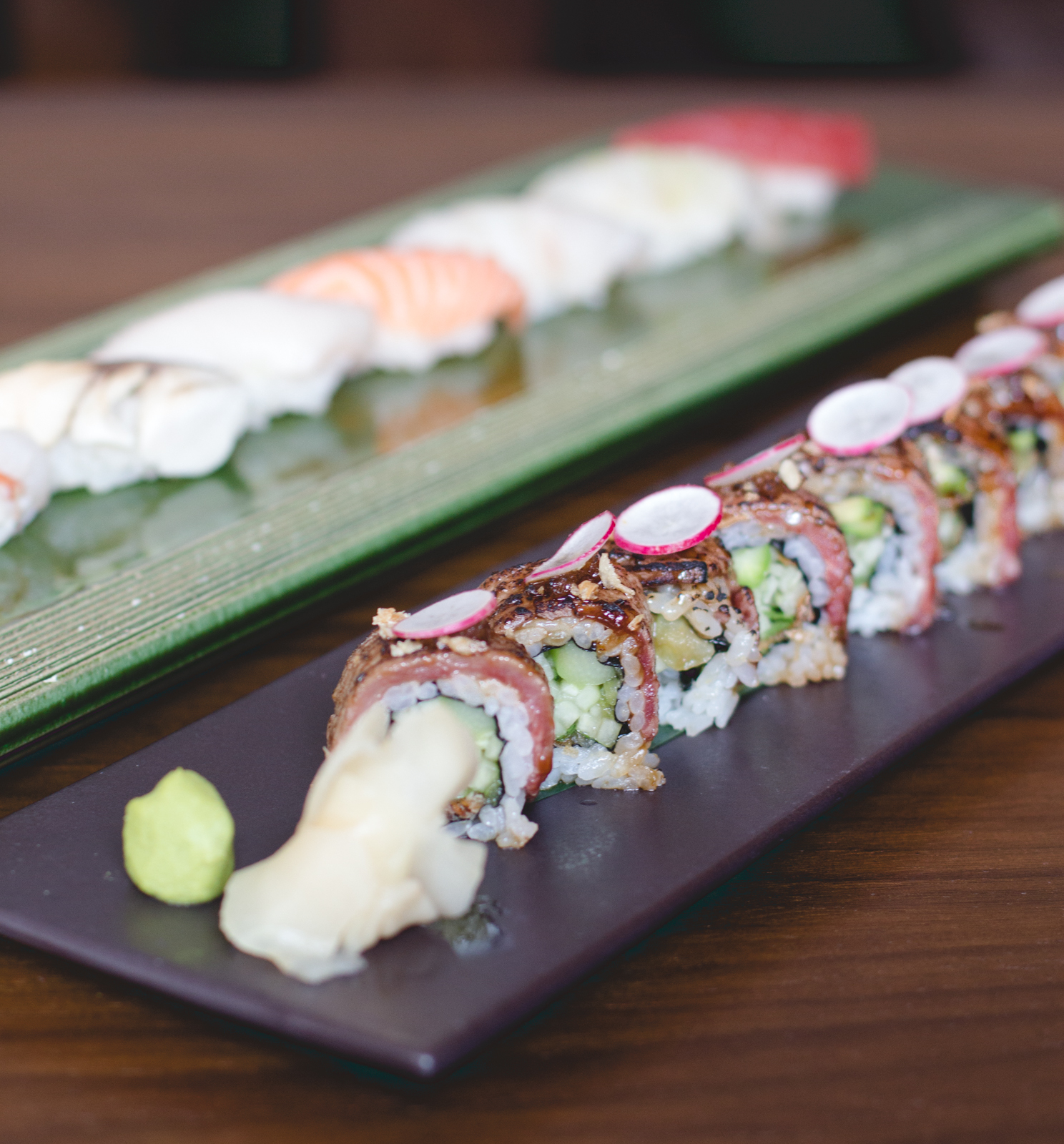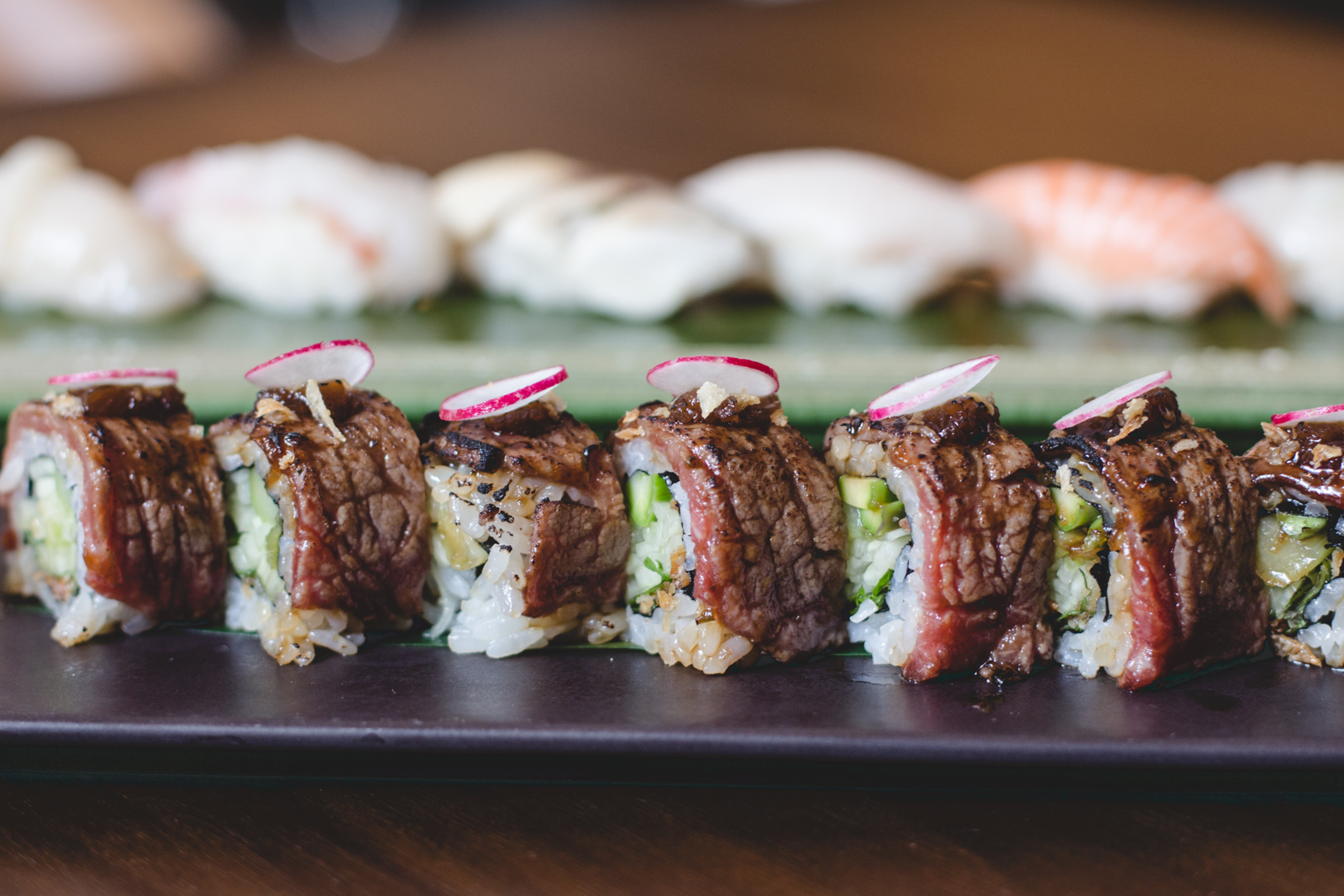 At which point our Peking duck arrives. Oh lordy.
Signature Peking duck at Mei Ume – what dreams are made of…
The whole Peking duck is the signature dish at Mei Ume, and rightly so. Just look at it #drool.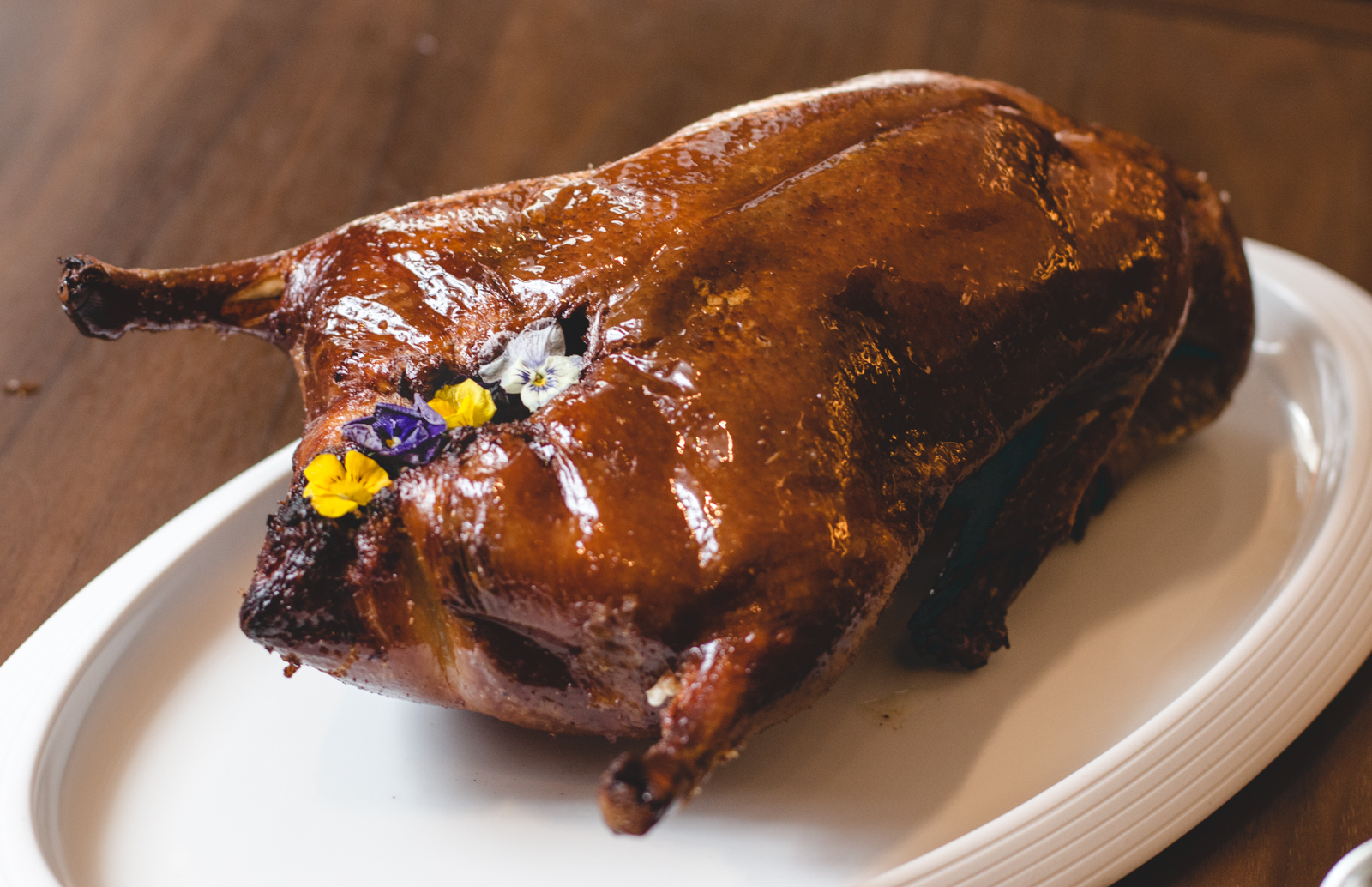 After we admire its rounded, laquer-skinned meatiness, the duck is taken away again to be carved.
The first serving of this beast comes out soon after, featuring the top most layer of meat and crisp seared-skin. These are served with puffy pancakes, leeks and cucumbers, and we soon set about smearing sauce on pieces of the lush, fat rendered meat. Juicy.
The second serving is less much less foodporny, but entirely the better for it. After all that food, we really appreciate some fresh cut salad and lean duck meat.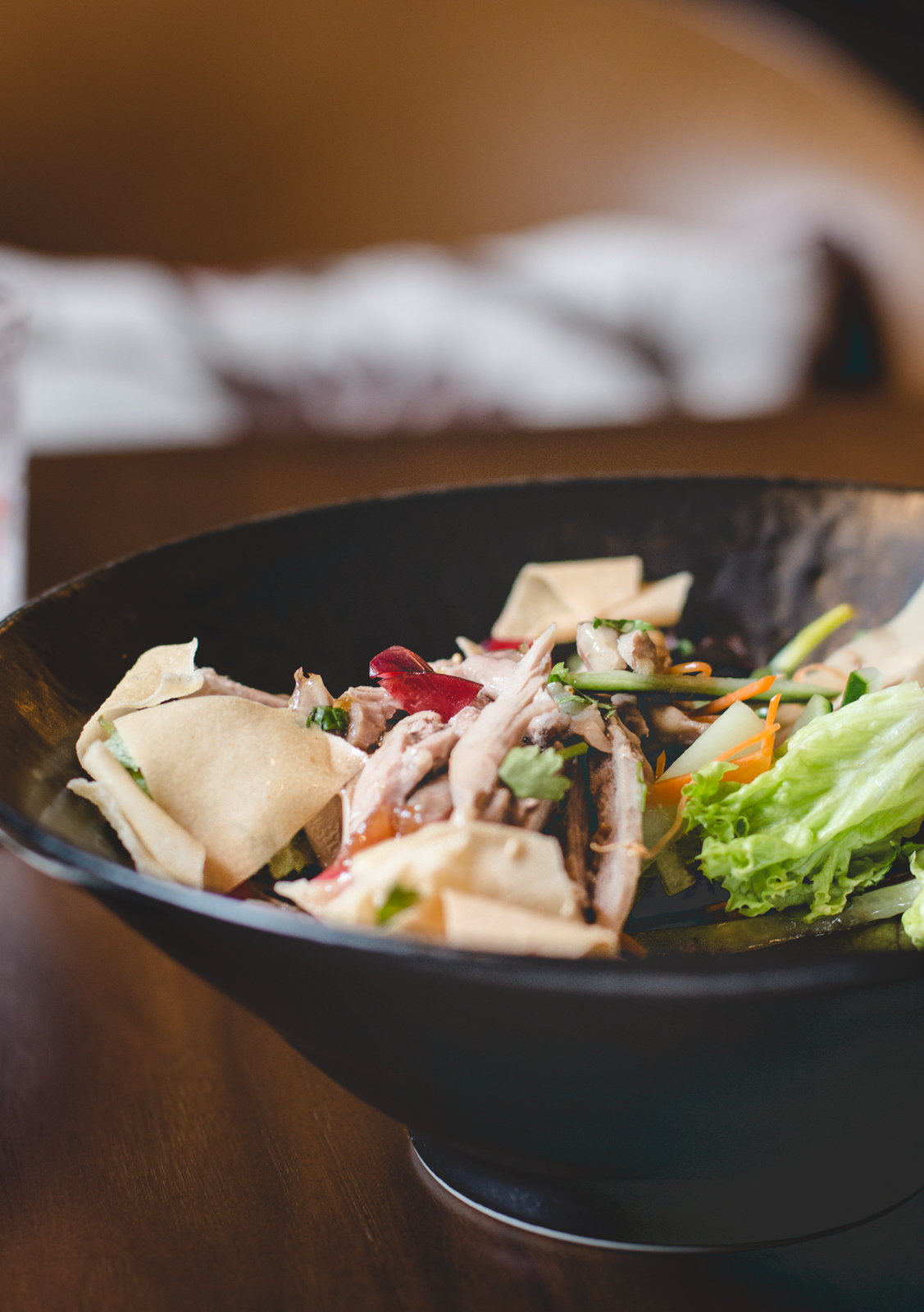 Mochi for dessert and final thoughts
I always appreciate mocha on an Asian dessert menu, and Mei Ume delivers with pandan-covered orbs of matcha and coconut flavoured ice cream. Noms.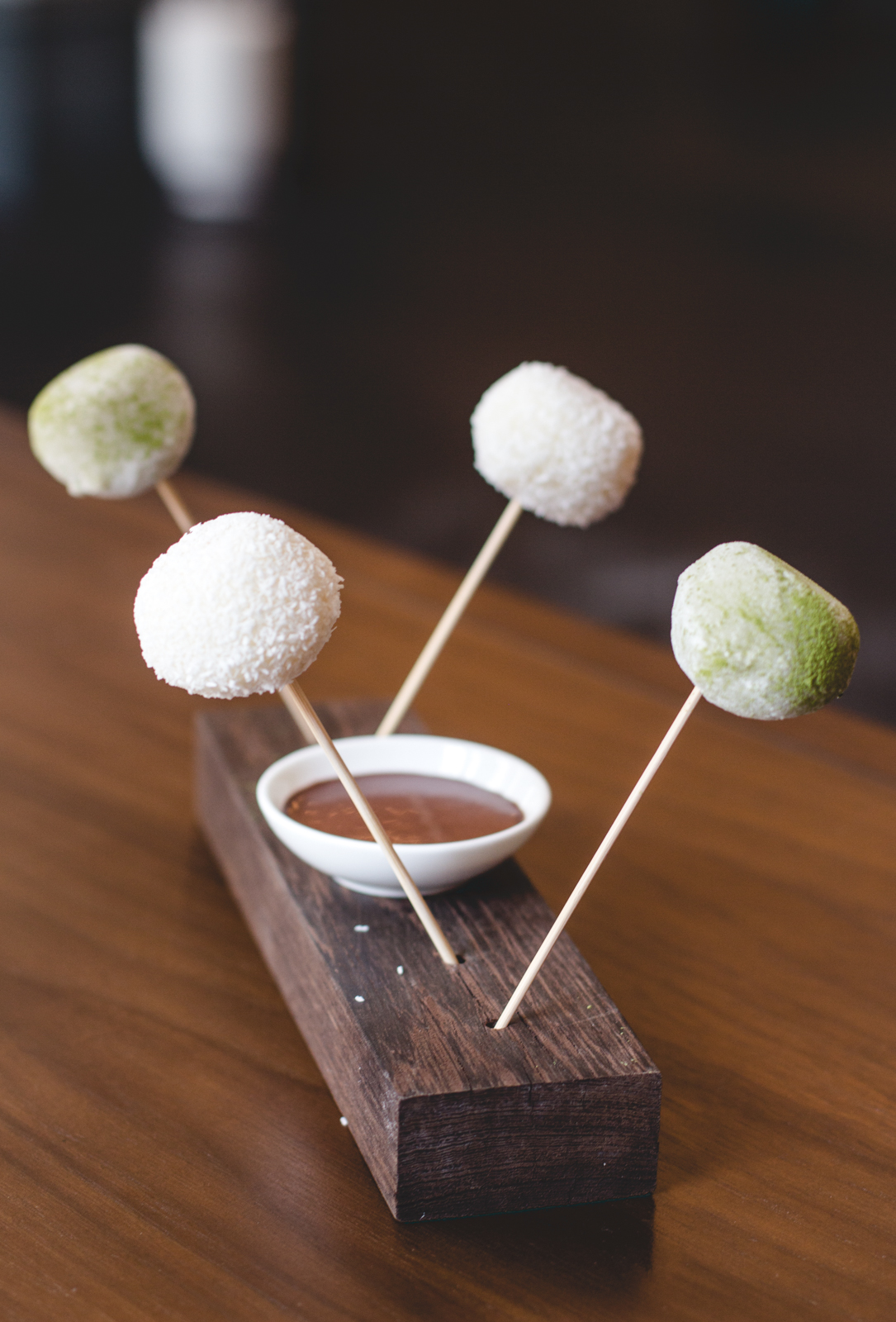 It's been a luscious first meal at Mei Ume, a Japanese-Chinese restaurant that is sure to become one of London's favourites.
Have you been to Mei Ume yet? What are your go-to restaurants for Peking duck in London? We'd love to start up a conversation with you so leave us a comment or get in touch on Instagram!
Tube: Tower Bridge
Address: Four Seasons, 10 Trinity Square, London EC3N 4AJ
Website
Thanks to Mei Ume for having us in. The meal was complimentary, but all views are our own and as ever we aim to provide useful and honest feedback.