Fusion in Farringdon
Brunch isn't that popular in London; less treasured than the tradition of afternoon tea, a quick google will nevertheless bring up Modern Pantry as a top contender in the egg and soldier race. I have to admit to not reading much about it beforehand, and so the 'fusion' element of the menu is something of a surprise. The global pick & mix of ingredients and cuisines result in things like curry leaf waffles, plantain fritters, yuzu hollandaise, pickled red cabbage and black sesame labneh, and that's just the brunch menu. The all-day menu is just as jumbled, but happily, most of it turns out well.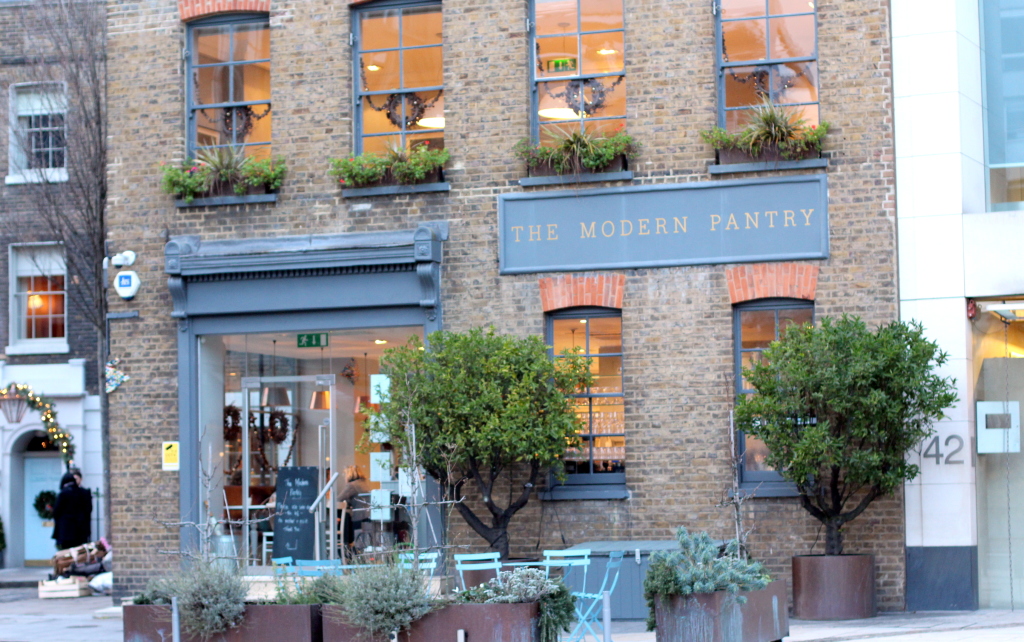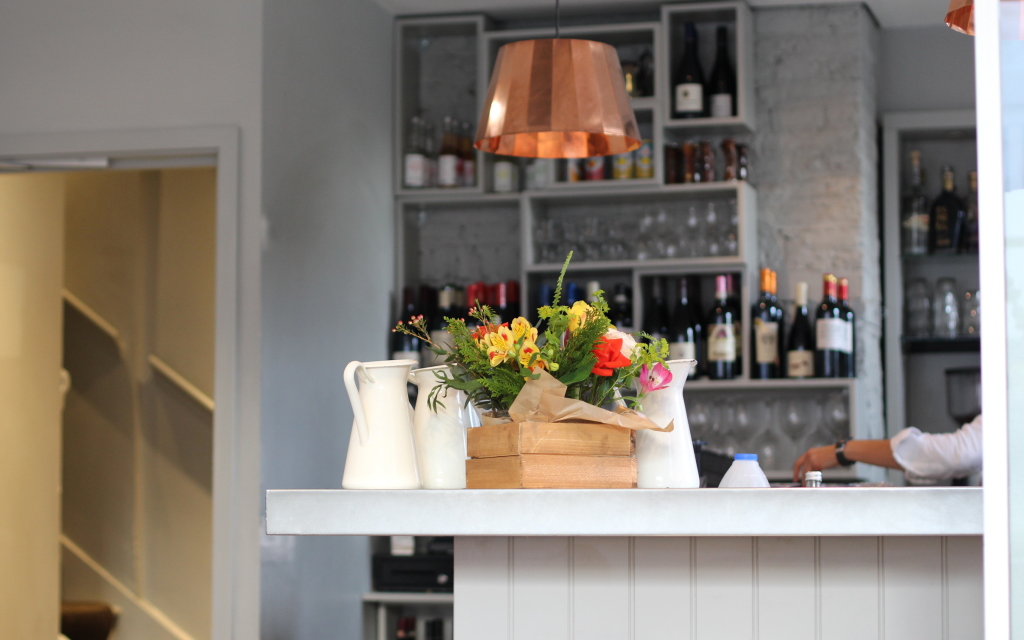 The signature dish is a sugar-cured prawn omelette,  winningly full-bodied and velveteen, and blessed with all the heat of the east from green chilli and smoked chilli sambal. The 'fusion' answer to steak and chips is rendered at Modern Pantry as a hulk of miso marinated onglet draped with olive salsa and cassava chips; nice, even though they have been prematurely whipped out of the oil before reaching optimum-crunch. Ah, well. The baked Turkish eggs too are almost done perfectly, the only let down in the hug-in-a-bowl medley of tomato, onion and herb are the just-overcooked yolks. Still, scooping this hot mess onto toasted bread is hugely satisfying in cold weather.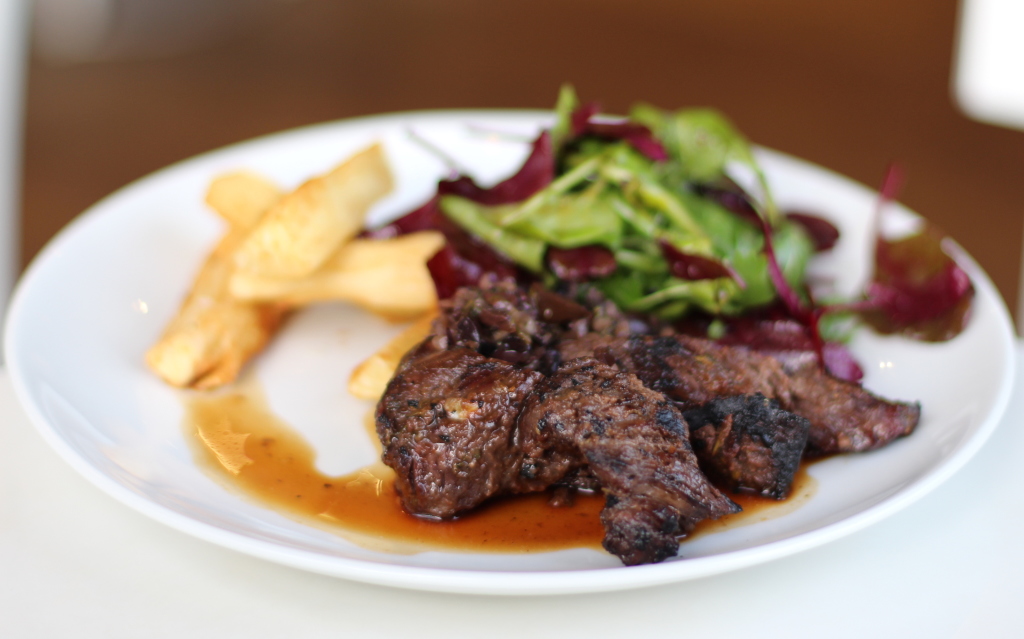 Even though it has its imperfections, I like Modern Pantry. Although the prices are a little over-enthusiastic with a meal costing around £45pp, there is a place for this kind of cooking. I've found a hairdresser round the corner who don't try to flog overpriced brine for the 'beach hair' look after every snip, to whom I will undoubtedly return.
When I do, a peek in at Modern Pantry will also be in order, if only to further disseminate the mysteries of the menu. Baharat marinated lamb rump with swede & ginger gratin and yuzu salsa has my name all over it. Just as soon as my fringe grows out.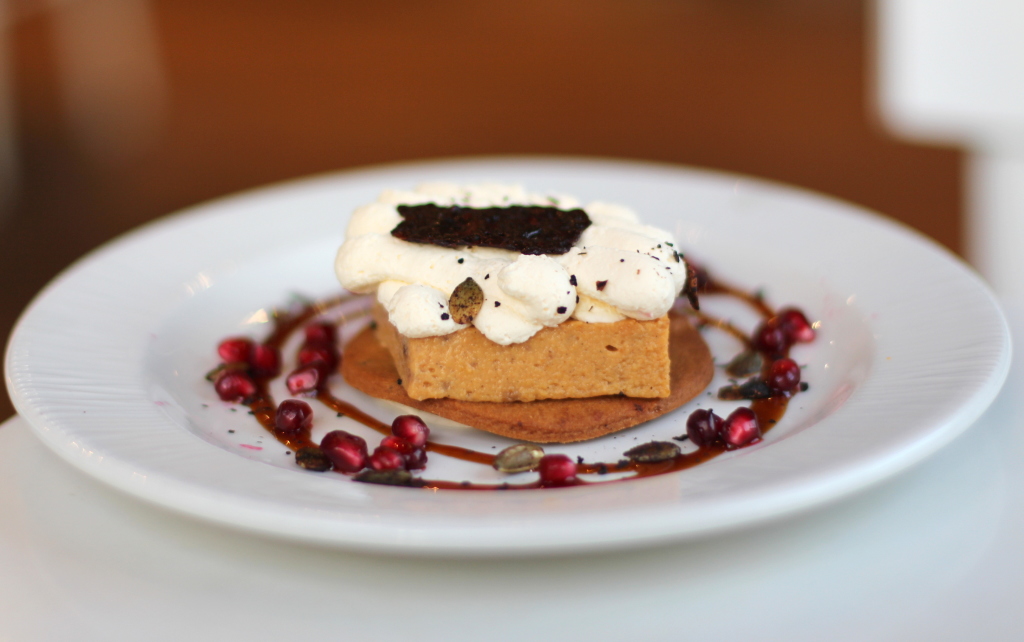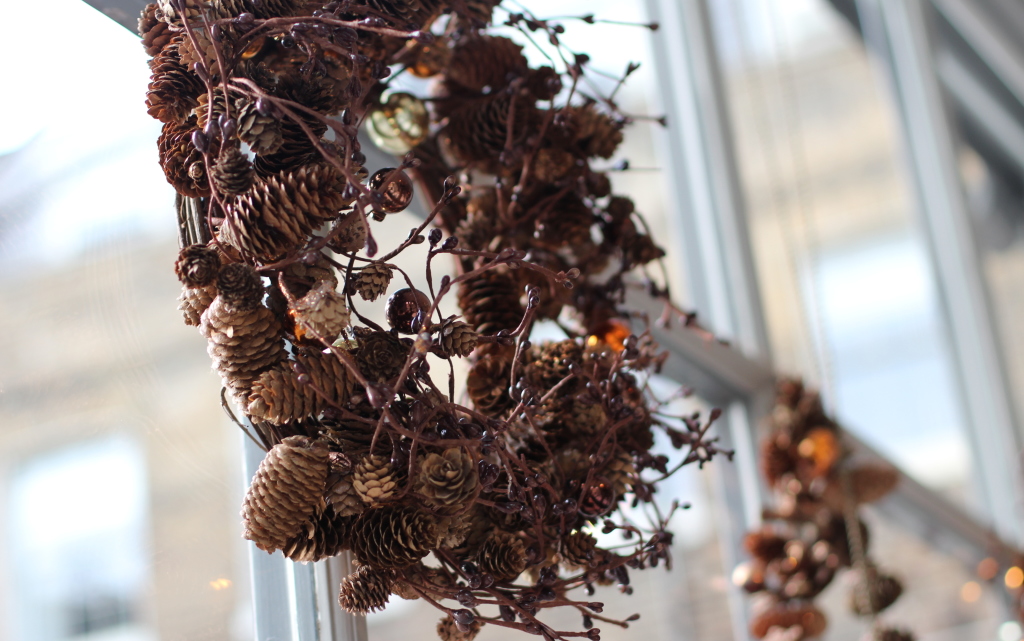 Tube: Farringdon
Address: 47-48 Saint John's Square, Clerkenwell, London EC1V 4JJ
Tel: 020 7553 9210