Charlie and The Chocolate Factory afternoon tea
To celebrate the showing of the musical version of Roald Dahl's classic in London's West End, One Aldwych have created a 'Charlie and The Chocolate Factory' themed afternoon tea, which is as utterly marvellous as it sounds.
One Aldwych is a hotel located roughly between Temple and Covent Garden tube stations, on a corner of the Aldwych semi-circle. Afternoon tea is hosted in the subterranean Lobby Lounge at One Aldwych, a double height space filled with floral pieces and lilac detailing.
The excellent theme is put to use immediately with each menu sporting beautiful illustrations of the different characters, and little flecks and reminders of the book throughout the tea.
Teas are supplied by Covent Garden's Tea Palace, and include velvety caramel tea with vanilla and caramel chunks, jewelled apple tea with wild strawberry leaves and shards of dry fruit.
Savouries commence soon after drinks have been poured, and comprise a rather good selection of sandwiches which include horseradish and roast beef on onion bread, cucumber and chive on wholemeal bread and smoked salmon on rye bread. Although these are wonderful – bread yielding and fresh, fillings plentiful and well-seasoned – the firm favourites are the miniature tomato tarts and leek and stilton quiches, stinking of gorgeous cheese and flaky, buttery pastry.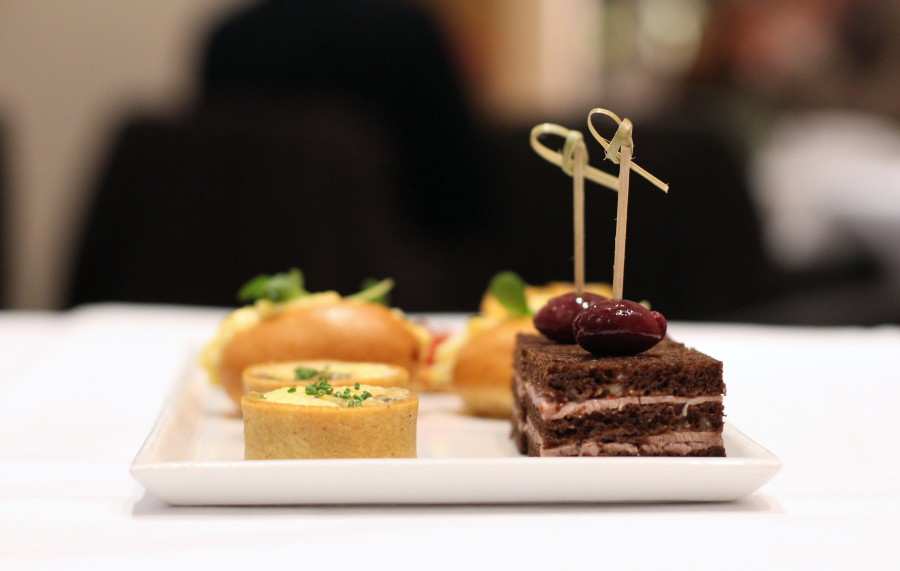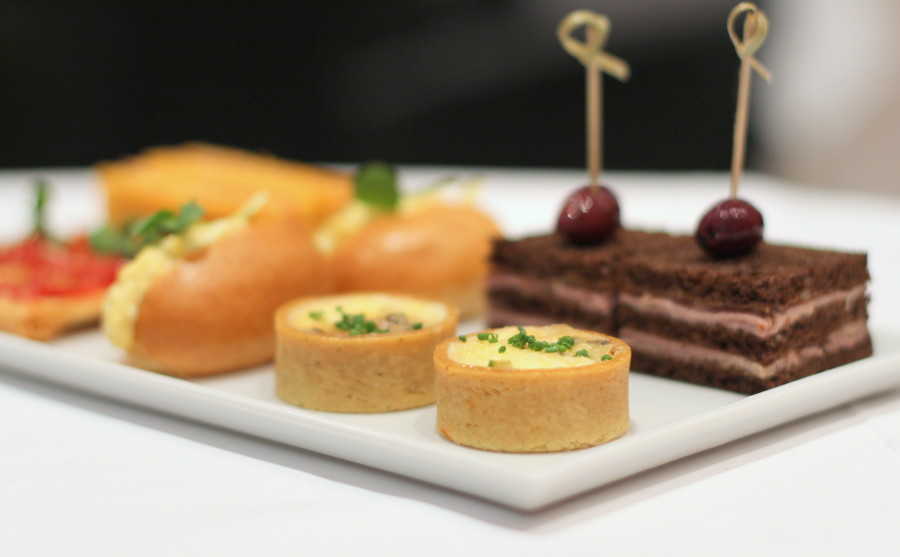 Scones come next, but that isn't all. Also bobbing out of the basket are loaves of pillowy blueberry brioche (Violet Beauregard in the making) and sweet little cocoa bean financiers, reminiscent of the chocolate-obsessed Oompa Loompas. Everything is made fresh and served warm, although I do wish that there was more clotted cream. We ask for a refill, but in the melee of a full service it fails to arrive. Also available is a pot of apple and meadowsweet compote; interesting, but no match for proper strawberry jam in my book.
The sweet selection is where things start to get really interesting, brought out ceremoniously on a stepped wooden plaque. There can be no critique for the sticks of wispy rhubarb and custard candy floss whipped up in the kitchen not minutes before, or the chocolate 'eggs', piped with vanilla cheesecake and topped with a single dot of glossy mango 'yolk'. A caramel chocolate drink to sip on is nice enough, but nothing special, whilst lemon cake 'pops' are distinctly uninteresting. A pot of Eton Mess does nicely though, with a soft yoghurty consistency which is textured with broken meringue and punchy fruit compote.
The themed afternoon tea at One Aldwych is fantastic for reliving every magical moment of Roald Dahl's 'Charlie and The Chocolate Factory', and I'll definitely be returning.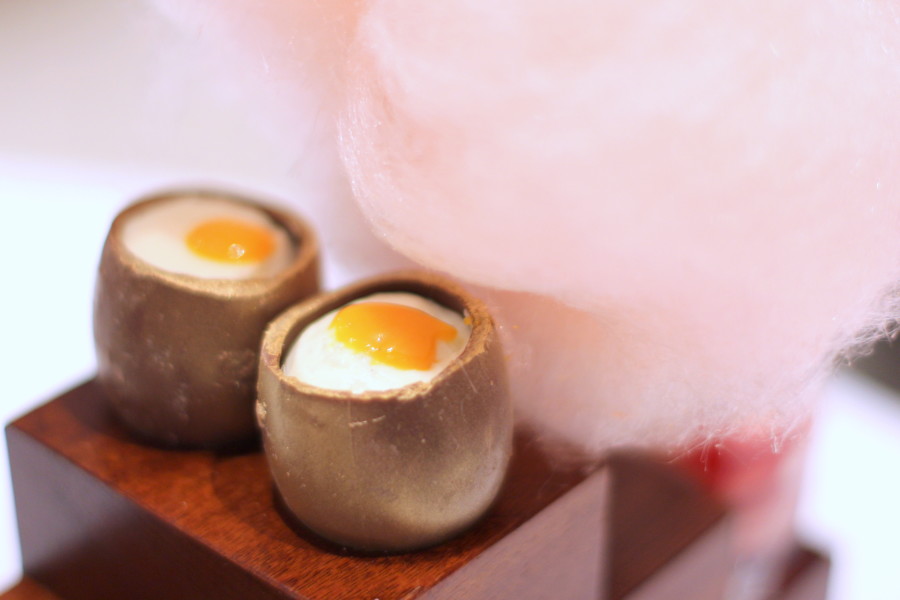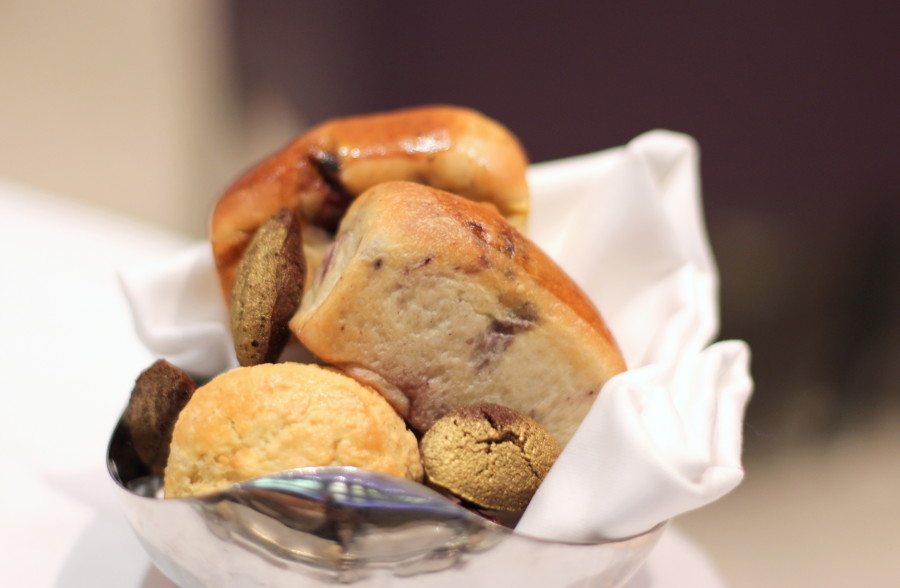 Tube: Covent Garden
Address: 1 Aldwych, London WC2B 4BZ
Tel: 020 7300 0300
www.onealdwych.com
I was invited to review