Celebrating Christmas at Pan Chai Harrods…
Christmas is one of my favourite times of year. I love the festivity that the season brings and the richness of the food is right up my street. And who could forget the renewal of friendships and kinships that always happens this time of year.
With the promise of a luxurious Christmas platter I'm buzzed to head over to Pan Chai Harrods.  I'm also meeting up with the glorious lifestyle blogger Yishyene who I absolutely do not see enough.
Pan Chai is a pan Asian restaurant located on the ground floor of Harrods.
All of the seating is huddled around a curved bar in a corner of the Harrods food hall. Dining at Pan Chai means fully embracing the idea of counter culture.
With its displays of fresh fish and crustaceans, the modest space is nonetheless enchanting.  We love sitting and watching the chefs behind the perfectly lacquered emerald-green bar, just a a few inches away from us, carefully preparing sashimi and nigiri.
Lobster, oh my…
Settling in we toast with drinks and catch up in the way that people always do at Christmas.
What we love most about Pan Chai Harrods is its sense of drama and theatricality. We know our Christmas Platter is ready when we see a swirling cloud of liquid nitrogen approaching. The wisps soon clear to reveal a sumptuous feast. The star of the show is the whole lobster, loosened from its shell and served with a spicy sauce and gold leaf…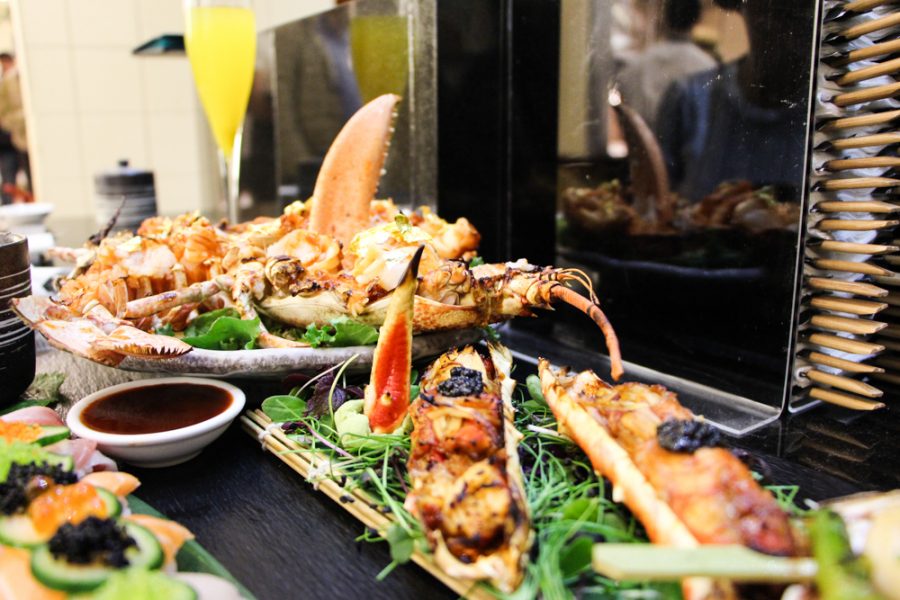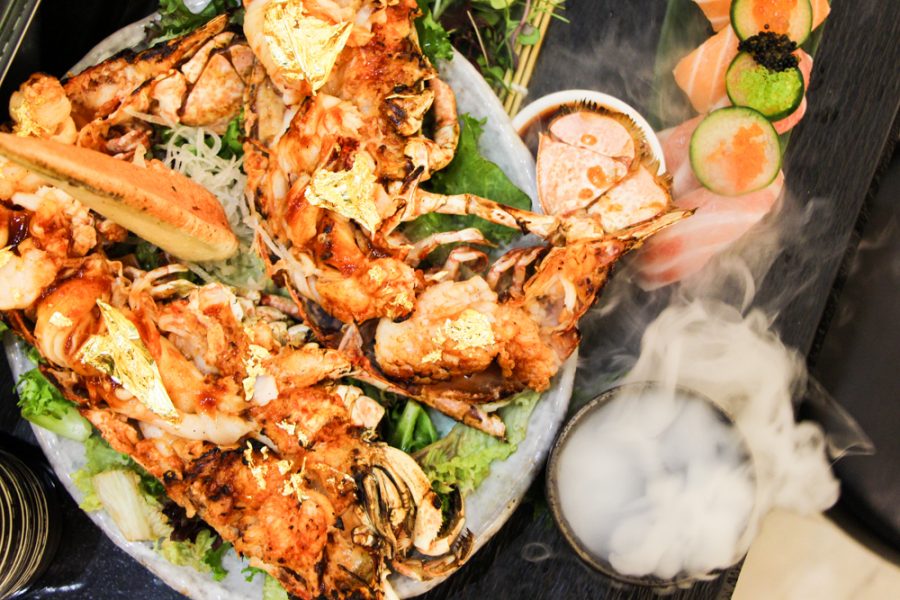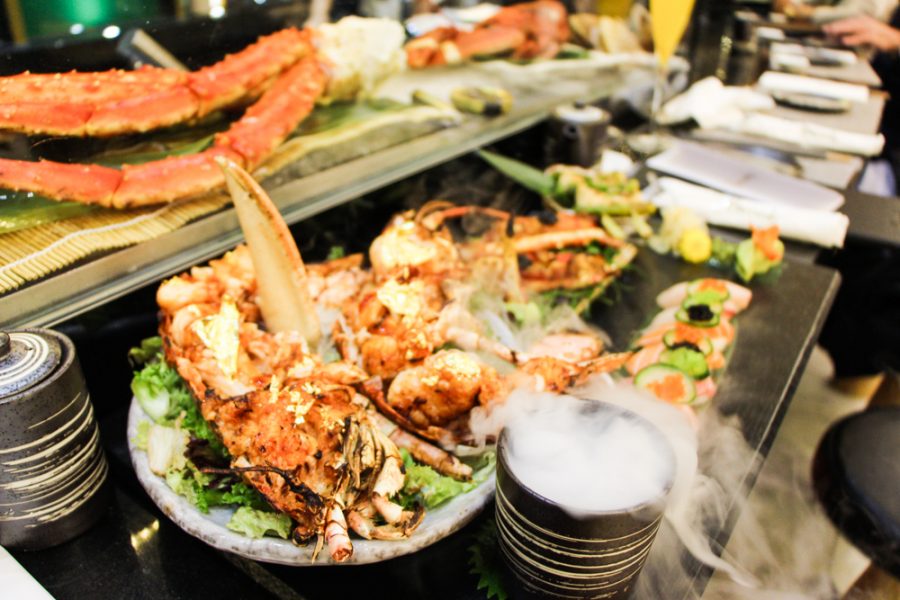 A quartet of seared scallops sit beside the lobster, and next to that a shock of Alaskan King Crab, carefully cooked and delicious to eat. The sweet flesh of all three is a luxury, and I can't think of a better way to celebrate one of my favourite times of year.
And who could forget a bit of Foie Gras…
We polish off the Christmas Platter with a selection of nigiri, and are treated to an extra helping of foie gras. The seared strip of foie gras leaks its fattiness through the grains of sushi rice, and I can't help but swoon.
I love the quality and generosity of the Christmas Platter at Pan Chai Harrods. If you fancy like treating someone special then this would be a good way to do it!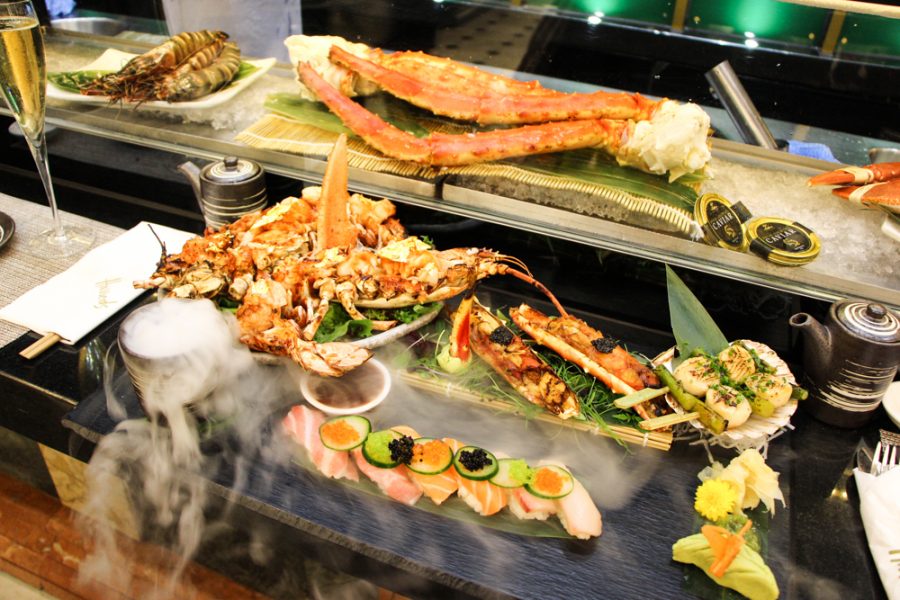 Tube: Knightsbridge;
Address: Harrods, London SW1X 7XL
Tel: 020 7823 0473
Website
Thanks to Pan Chai for having us in. The meal was provided on a complimentary basis. All views are our own and as ever we aim to provide useful and honest feedback.