A country style afternoon tea
Pantry at 108 is located in The Marylebone Hotel, and serves both a lunch and afternoon tea menu. Indulge in this quintessentially British pastime daily from noon until 6pm, with a choice of three different options. The 'Classic' afternoon tea set (£28) includes all the typical elements – finger sandwiches, scones, and cakes – whilst the 'Gluten free' version (£28) is the healthier, coeliac-friendly alternative.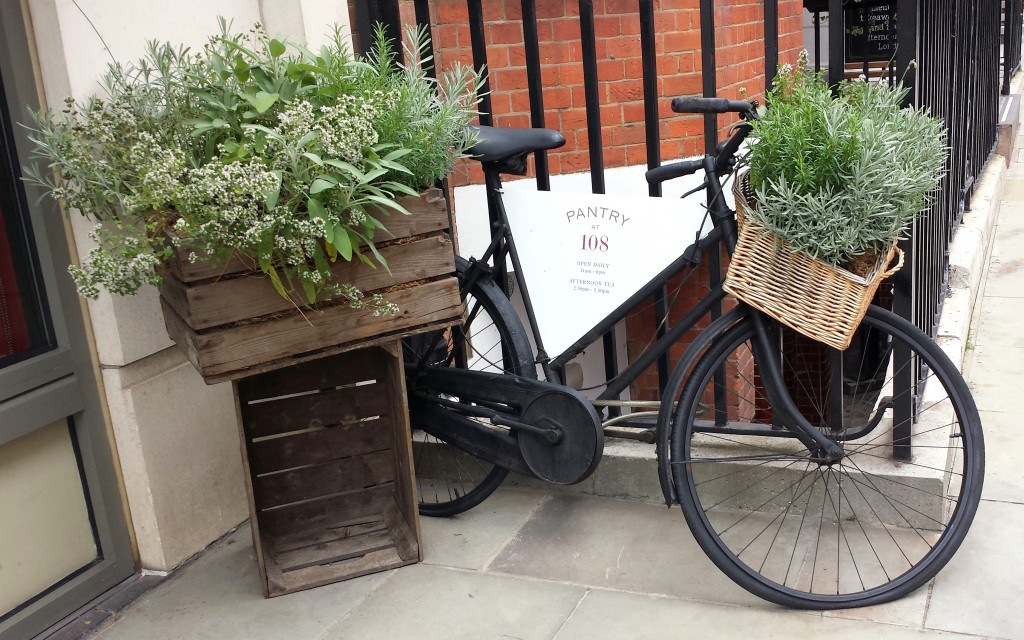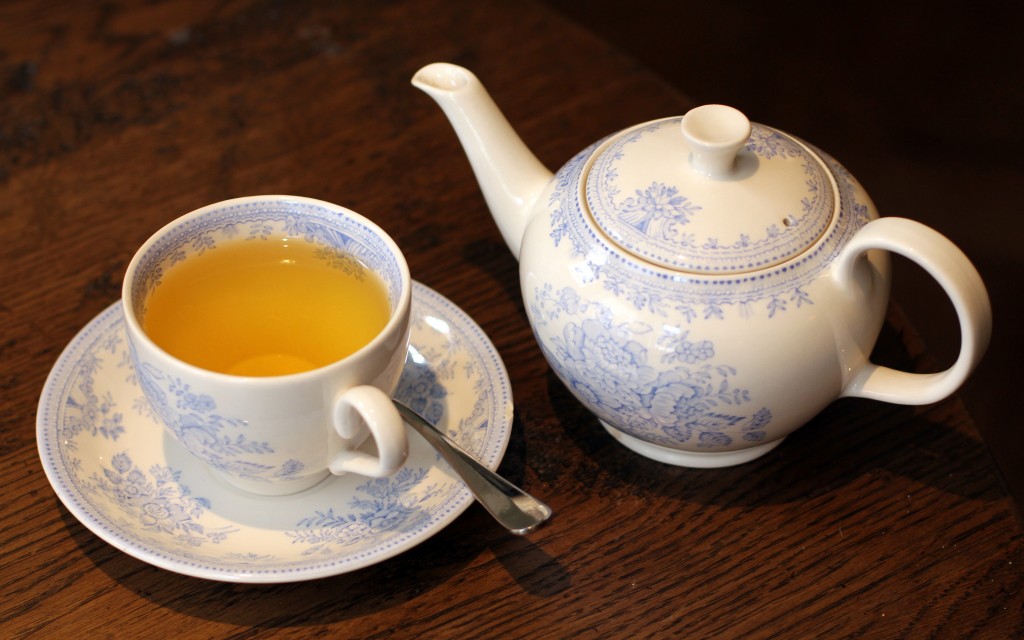 A 6-strong selection of tea leaves are presented in a box, their attributes and caffeine levels explained by our knowledgeable waiter. Throughout the course of the meal, we take turns sipping on most of the choices. The hibiscus tea, a carmine eye-teaser, is fruity and light with a subtle natural sweetness. In another teacup, a canary yellow blend of camomile tea works best with the cakes to balance out their sweetness. Other teas include Assam, Darjeeling, Earl Grey and Lemon Verbena.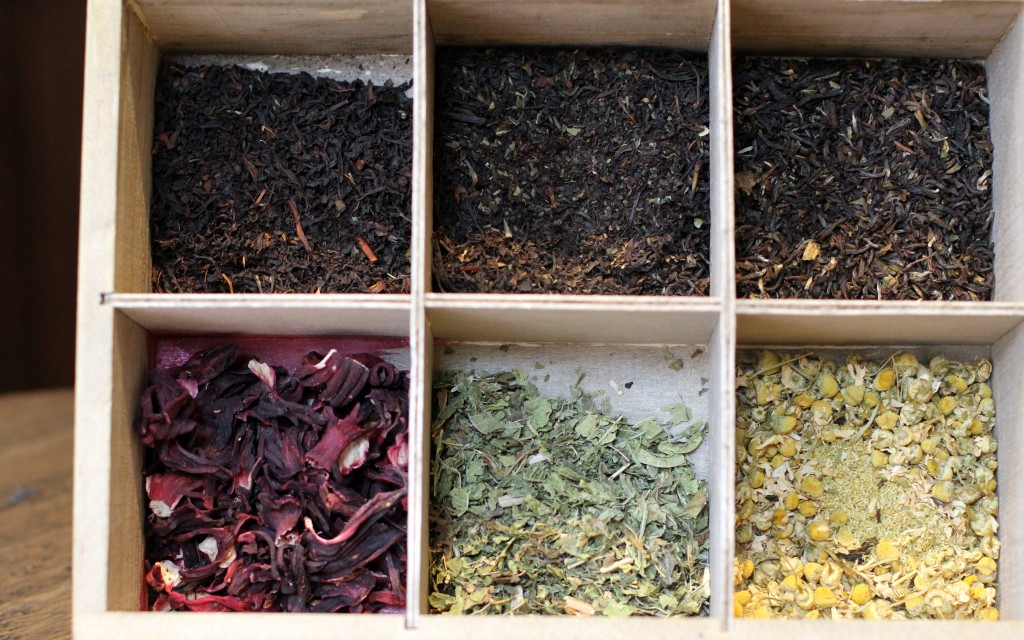 Tea progresses with a plate each of neatly cut finger sandwiches which, as simple as they are, provide oodles of unfathomable pleasure. I could do the same at home to little effect – clearly there's something magical about the act of someone else making four different sandwiches and presenting you with tapered slices of each of them. Fillings include smoked salmon with cream cheese, cucumber and egg.
Scones next – whether this is the correct order of things or not. Both the plain and raisin versions are brilliantly wafting and fluffy; their virtues extended with serious amounts of Devonshire clotted cream and strawberry jam.
Our afternoon of refinement is capped with an elegant plate of cakes, which include miniature versions of carrot and walnut loaf, victoria sponge, brownies and strawberry custard tarts.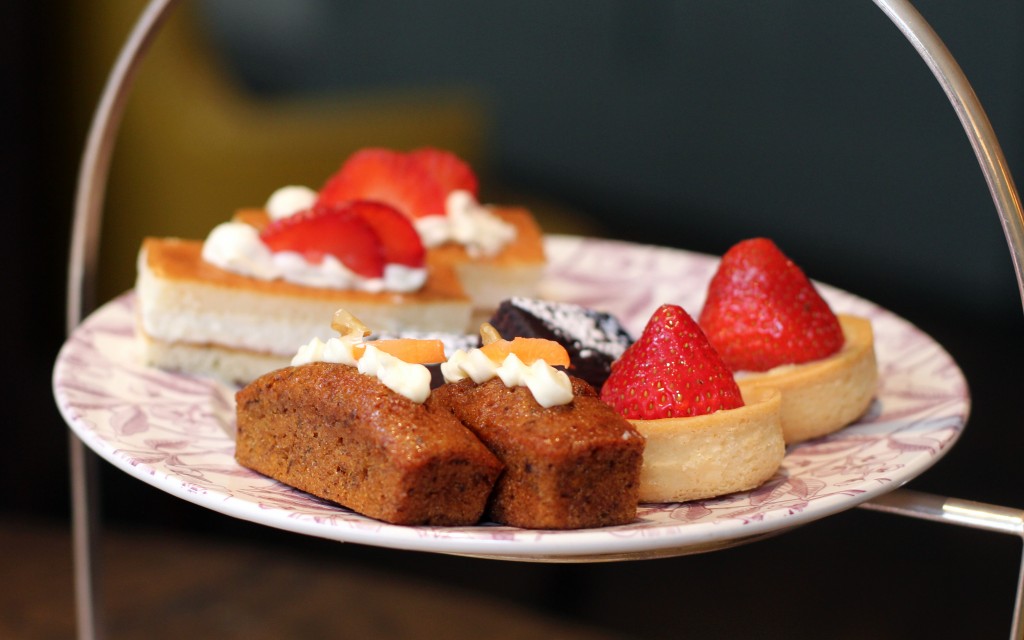 Afternoon tea is perhaps the summit of pure indulgence and the byword for British eccentricity. Pantry at 108 provides a very good version of it, and also boasts a cake counter which can either be used to augment the tea or can be taken away. The pecan pie looks to be a stunner; its obvious assets serve as extra motivation for my next visit.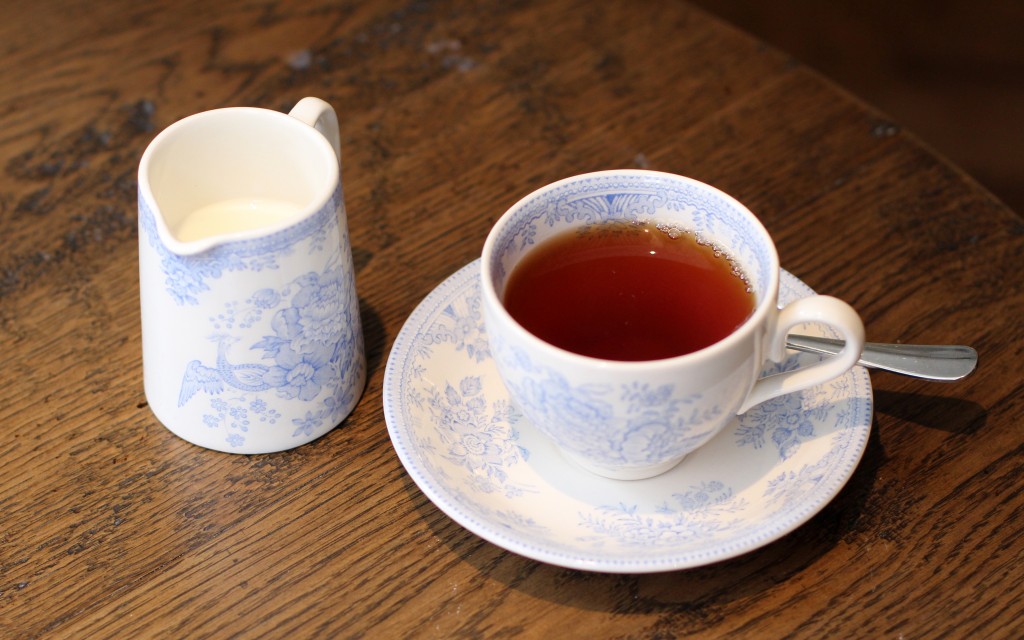 Tube: Bond Street
Address: 108 Marylebone Lane, London W1U 2QE
Tel: 020 7969 3900
Website: 108brasserie.com
I was invited to review