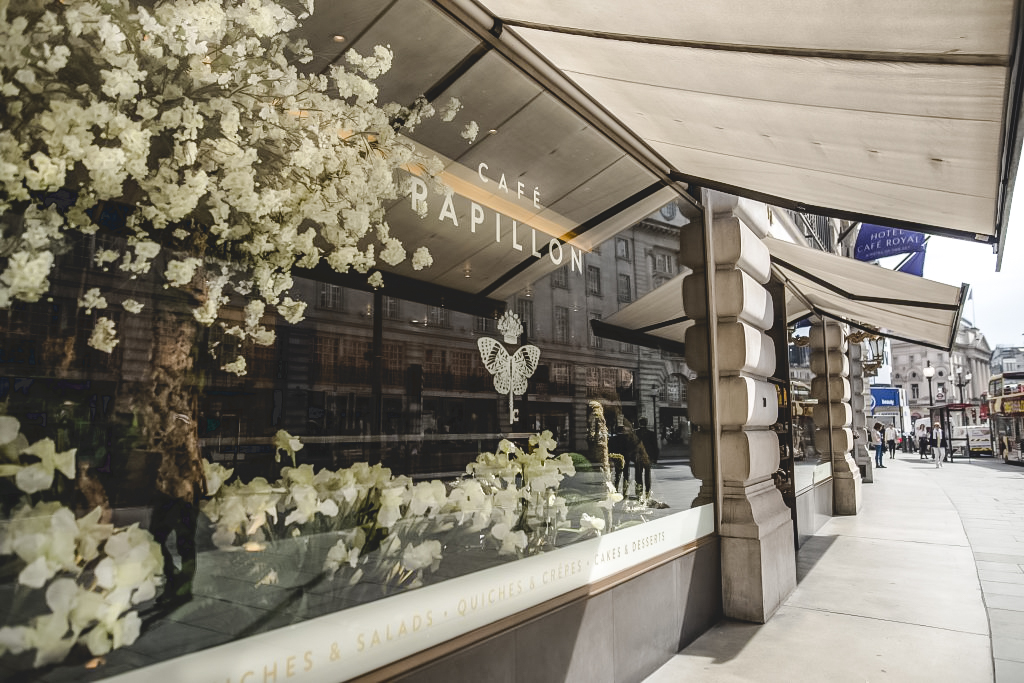 Papillon at Hotel Cafe Royal – restaurant review
I've always liked the Hotel Cafe Royal. Over the years, I've been to the hotel many times. I've sat for their afternoon teas and been a guest there for at least half a dozen weddings. It's been my go-to hotel for a while, and as such I'm glad to be back in today to try out their new restaurant, Papillon.
Papillon is an all-day-dining restaurant located on the ground floor of the Hotel Cafe Royal. It's white-linen tables overlook the south side of Regents Street, and are great for a spot of people-watching.
As such, we settle in with a couple of coffees, and watch the world go by.
Soon, its time to choose what to eat. In true cafe culture, the menu is full of club sandwiches and platters. And, because its the Hotel Cafe Royal, these are on the fancier side. Posh nosh.
Very good nosh too..
Our favourites include the savoury crepes. These are soft, razor-thin, and stuffed with smoked aubergine, tomato and red onion.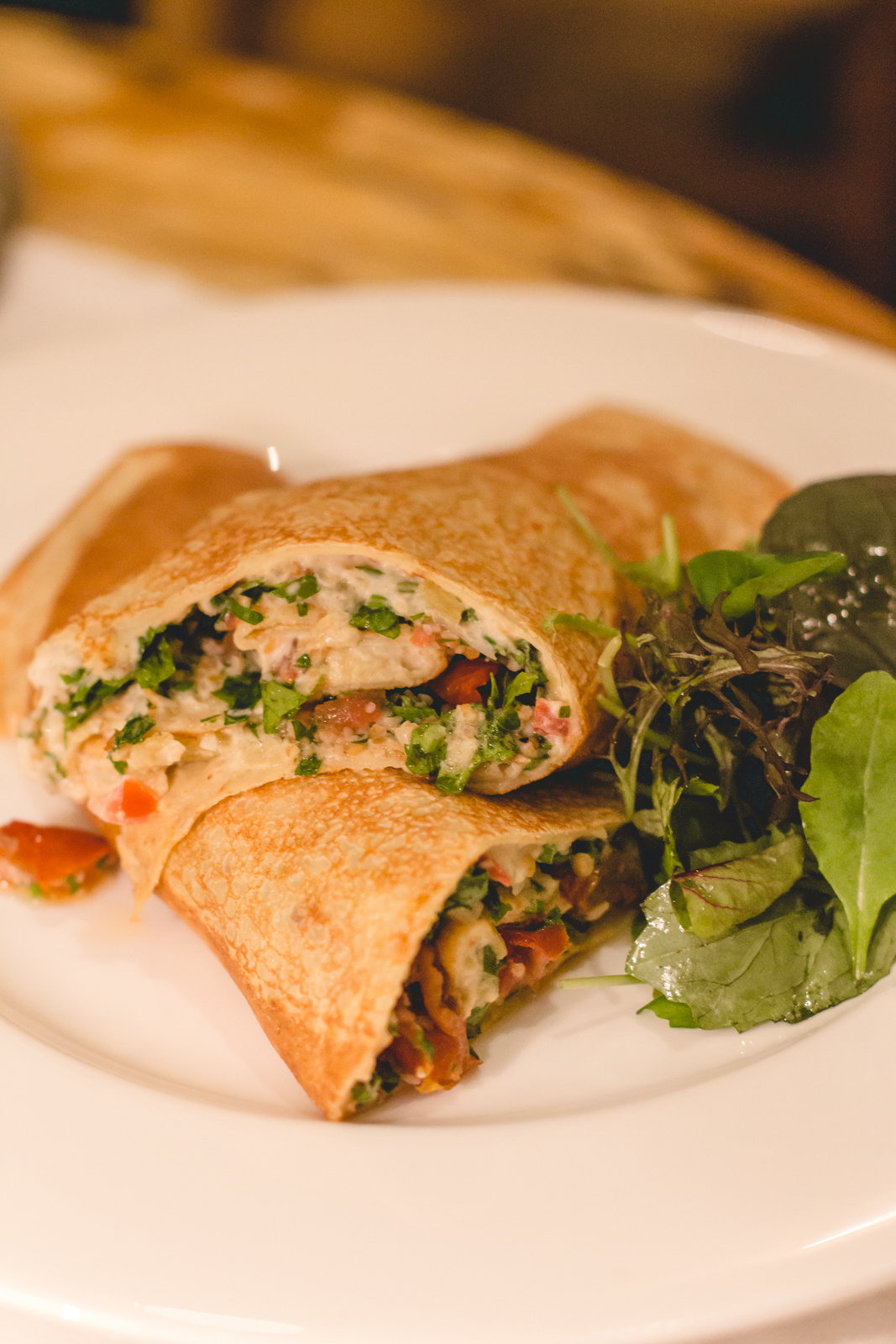 We love too the heritage tomato and mozzarella salad for its simplicity. The pieces of juicy tomato are drizzled with a fragrant olive oil and with basil, my all-time favourite herb.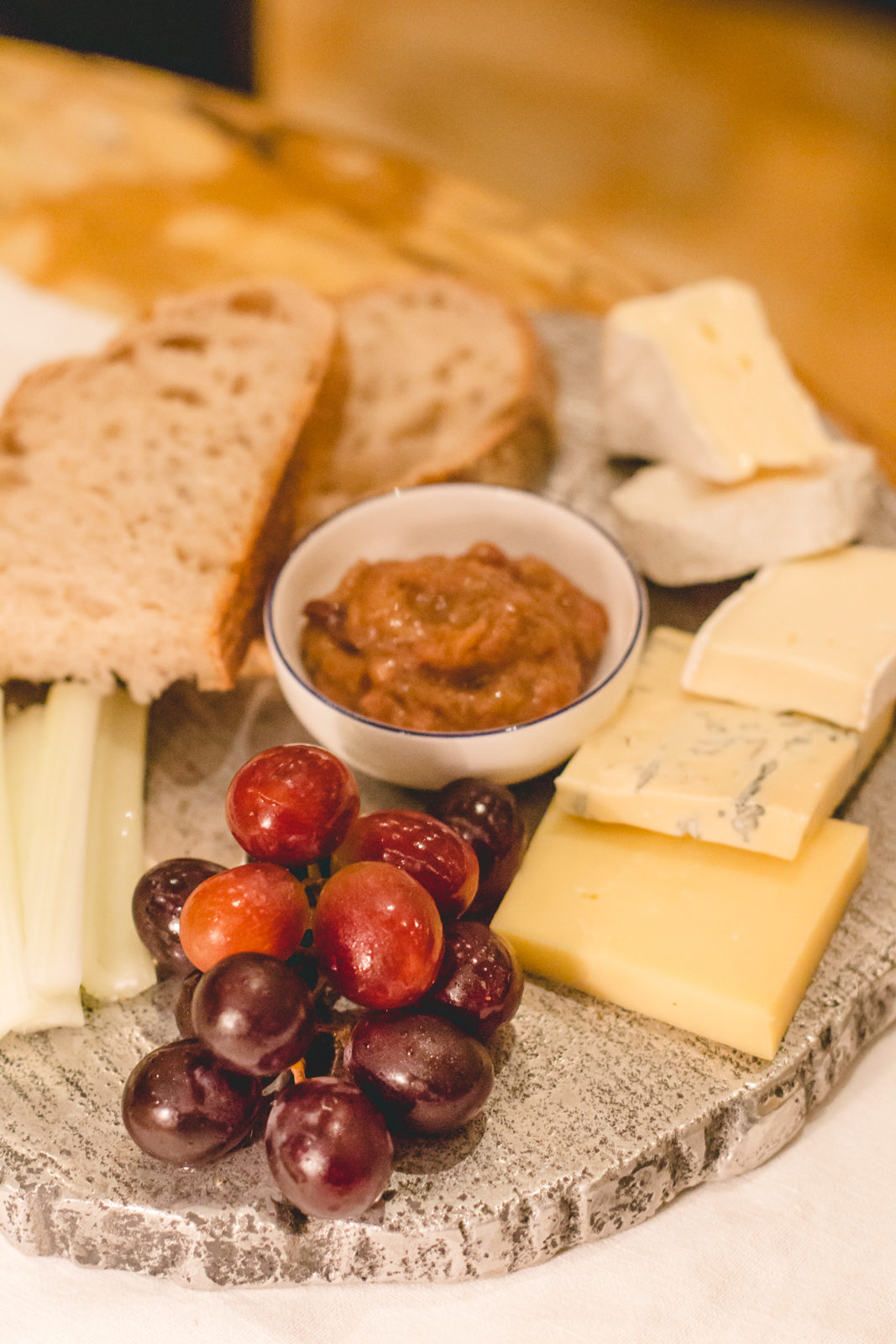 Next up, we choose the London smoke house fish platter, comprised of smoked salmon, sardines and mackerel.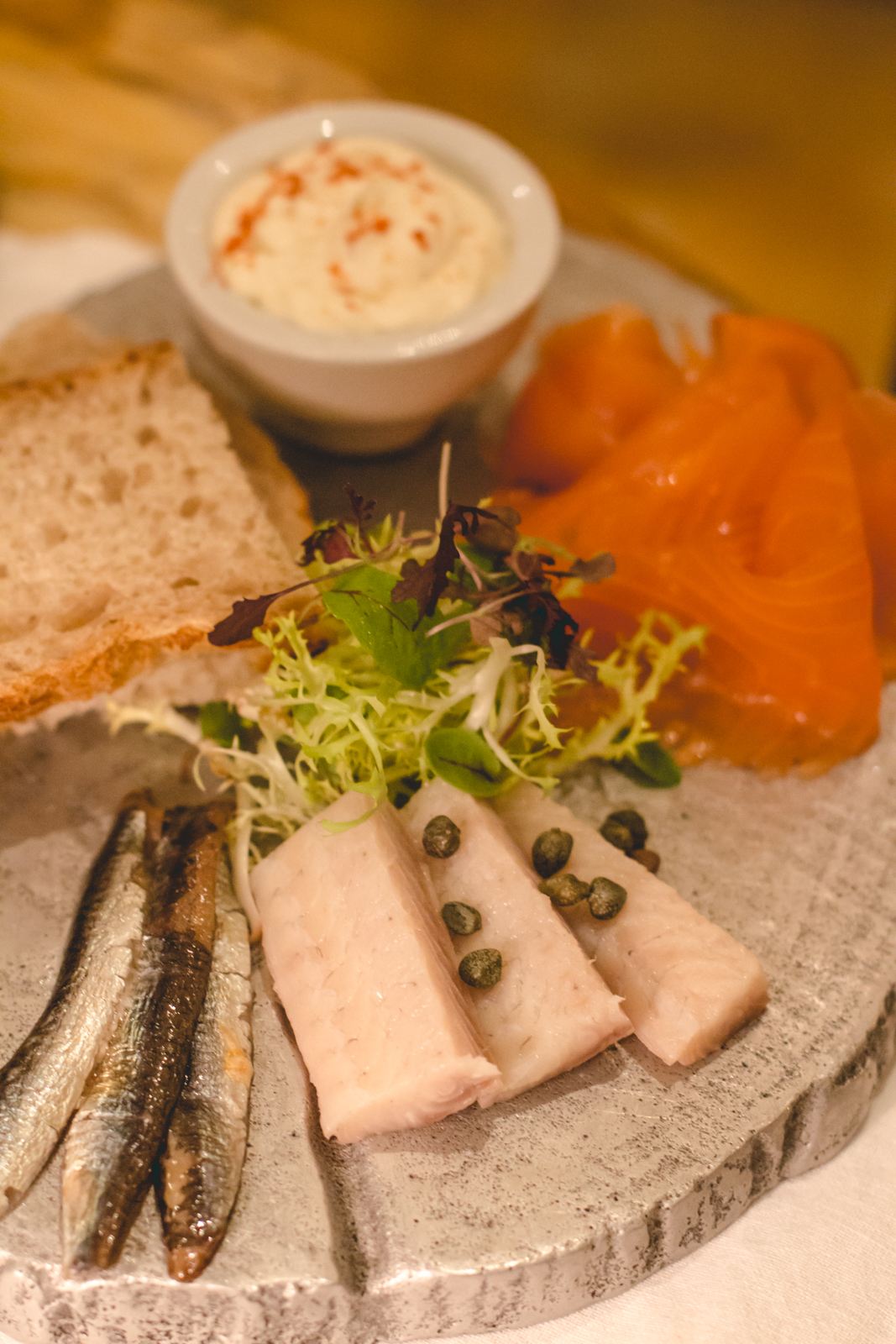 After some careful consideration, we ask for more of Papillon's beautiful bread, and commence forming sandwiches of fish with horseradish cream and sea herbs. Yum.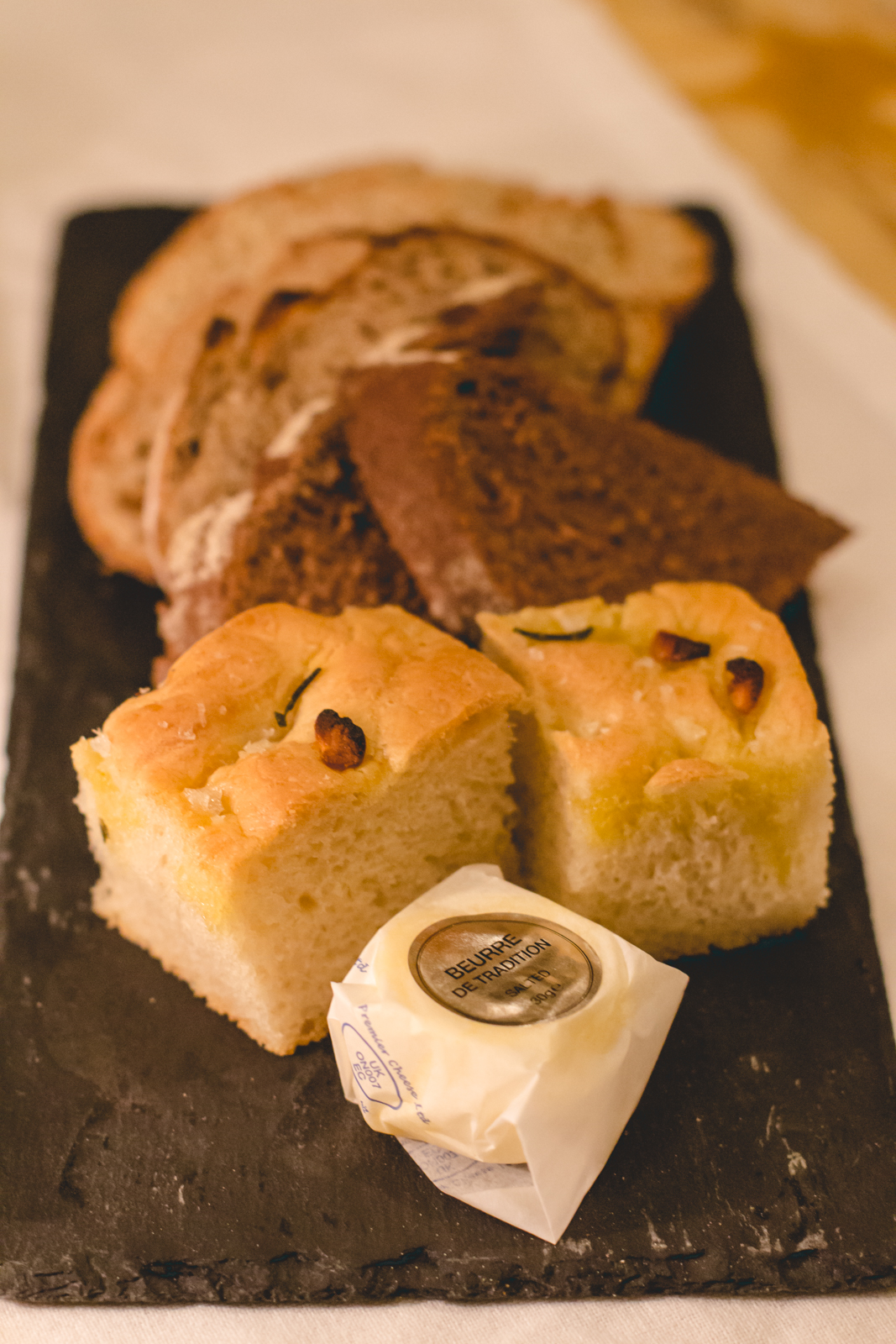 Saving space for dessert…
As lovely as the savoury dishes have been, desserts are where Papillon truly excel.
This is probably because Papillon now have Sarah Barber heading up their kitchen, whose desserts are truly magnificent.
From her menu, I could sit and choose everything… But on this occasion we opt for the Paris Brest, and a jar of sticky toffee pudding.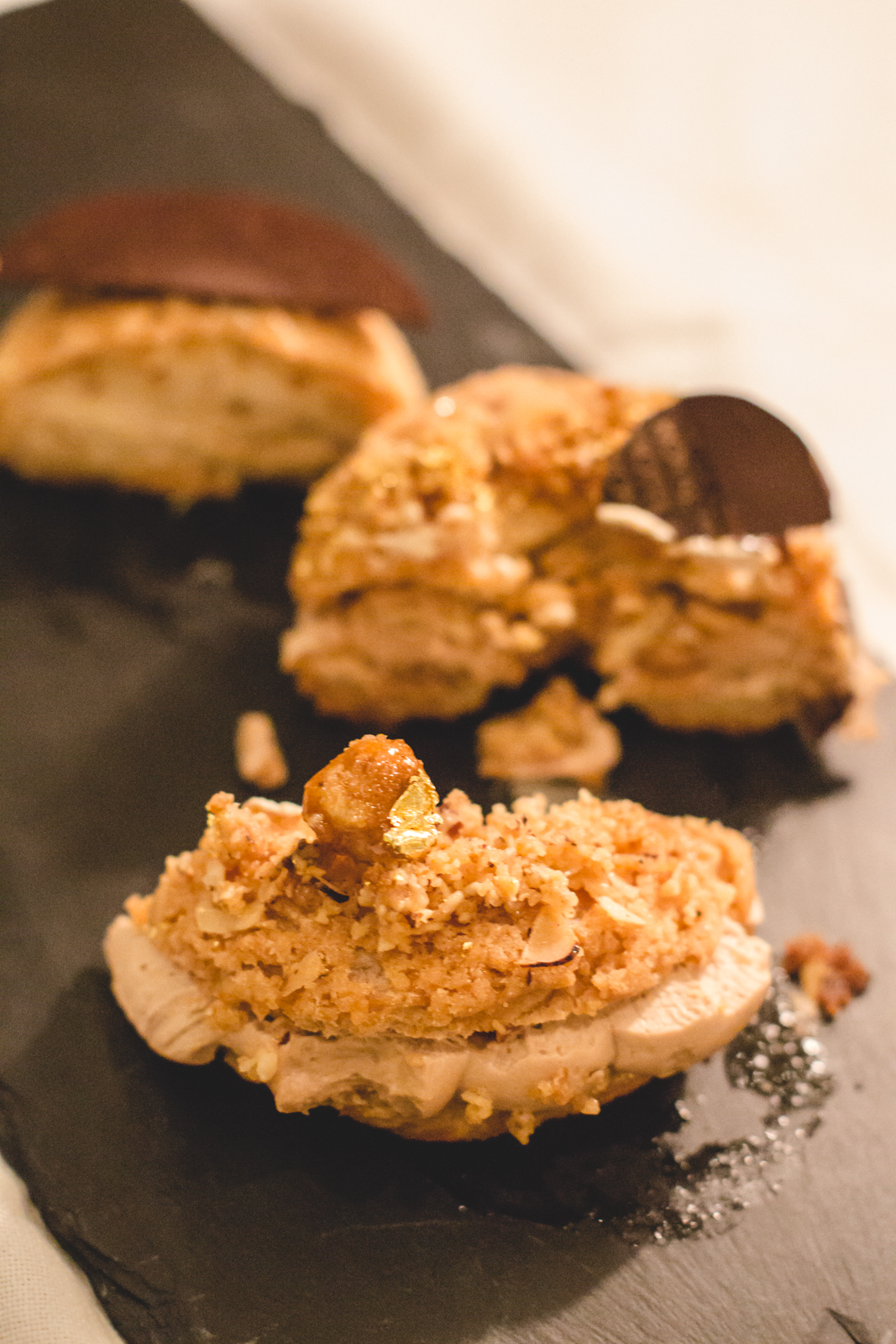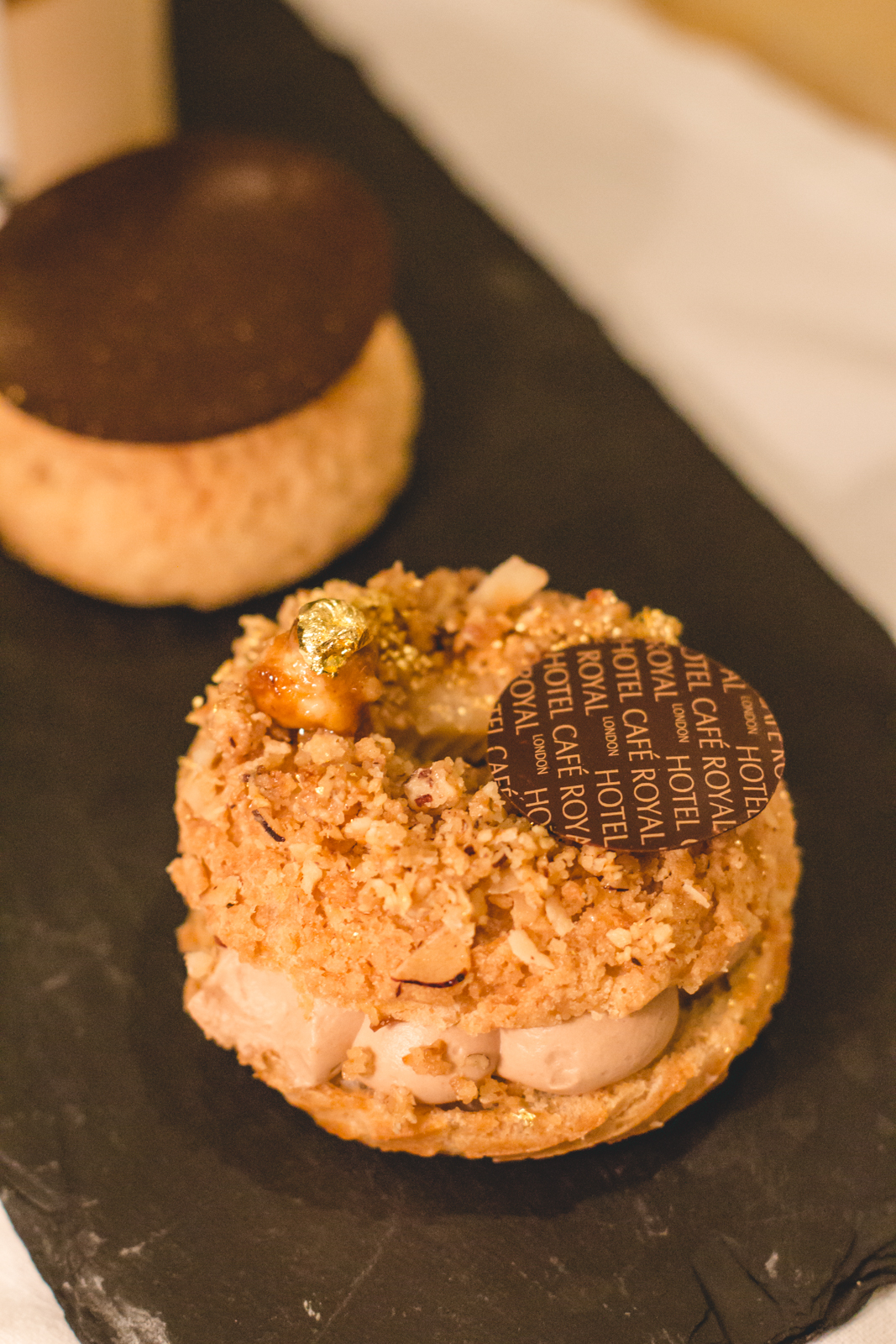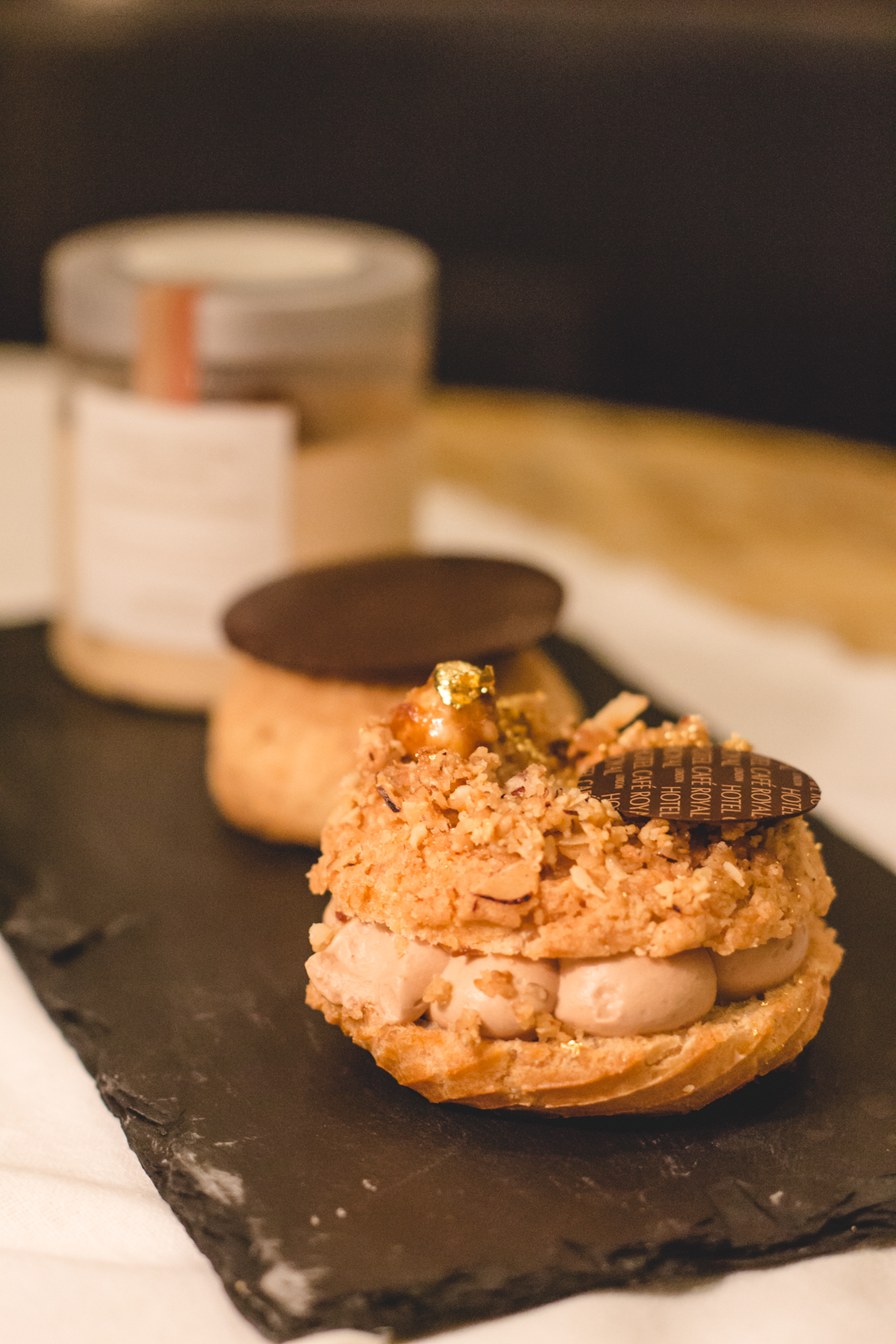 Both are good, but the patisserie is where its at. Hello, Paris Brest, be mine.
We've had a great time exploring the menu at Papillon and, yet again, it's been a memorable visit to Hotel Cafe Royal.
Have you been to Papillon yet?
Thanks to Papillon for having us in. The meal was complimentary, but all views are our own and as ever we aim to provide useful and honest feedback.