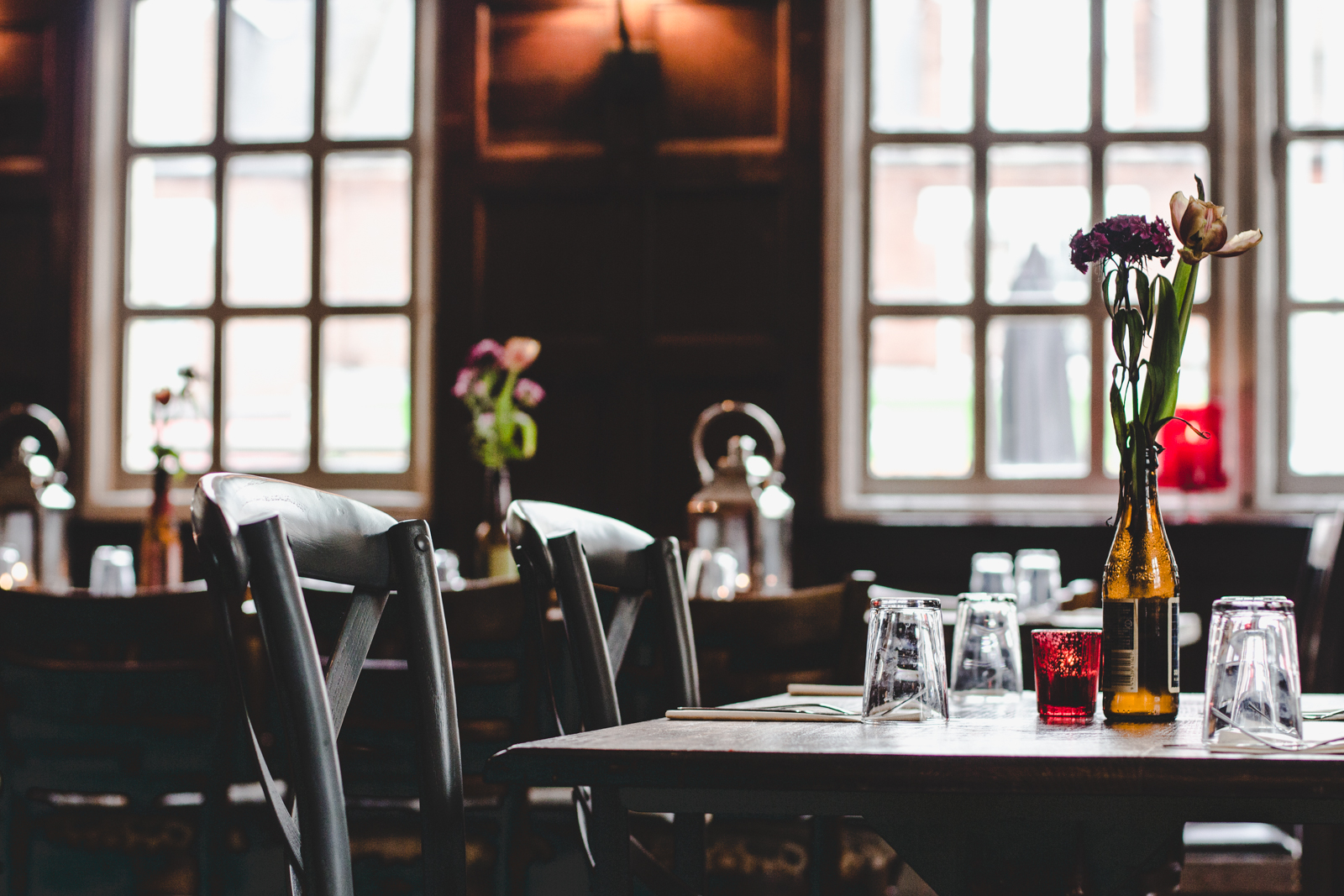 Elliot Hill at the Park Tavern restaurant review, Wandsworth Town
As pubs go, the Park Tavern is quite something. Several restorations have rejuvenated its spirit, with its most recent bringing in executive chef, Elliot Hill.
Taking the helm as this ships new captain, Elliot Hill has steadily worked his way through various kitchens both in the UK and overseas, before joining the team at the Park Tavern.
In terms of location, the Park Tavern sits within a restored 19th century coaching inn on a crossroads in a quiet part of Wandsworth Town. The exterior is clad in stone and chunky masonry, whilst the inside is cozy and lit with great fires. All in all, the Park Tavern is the sort of pub that would add to any neighborhood.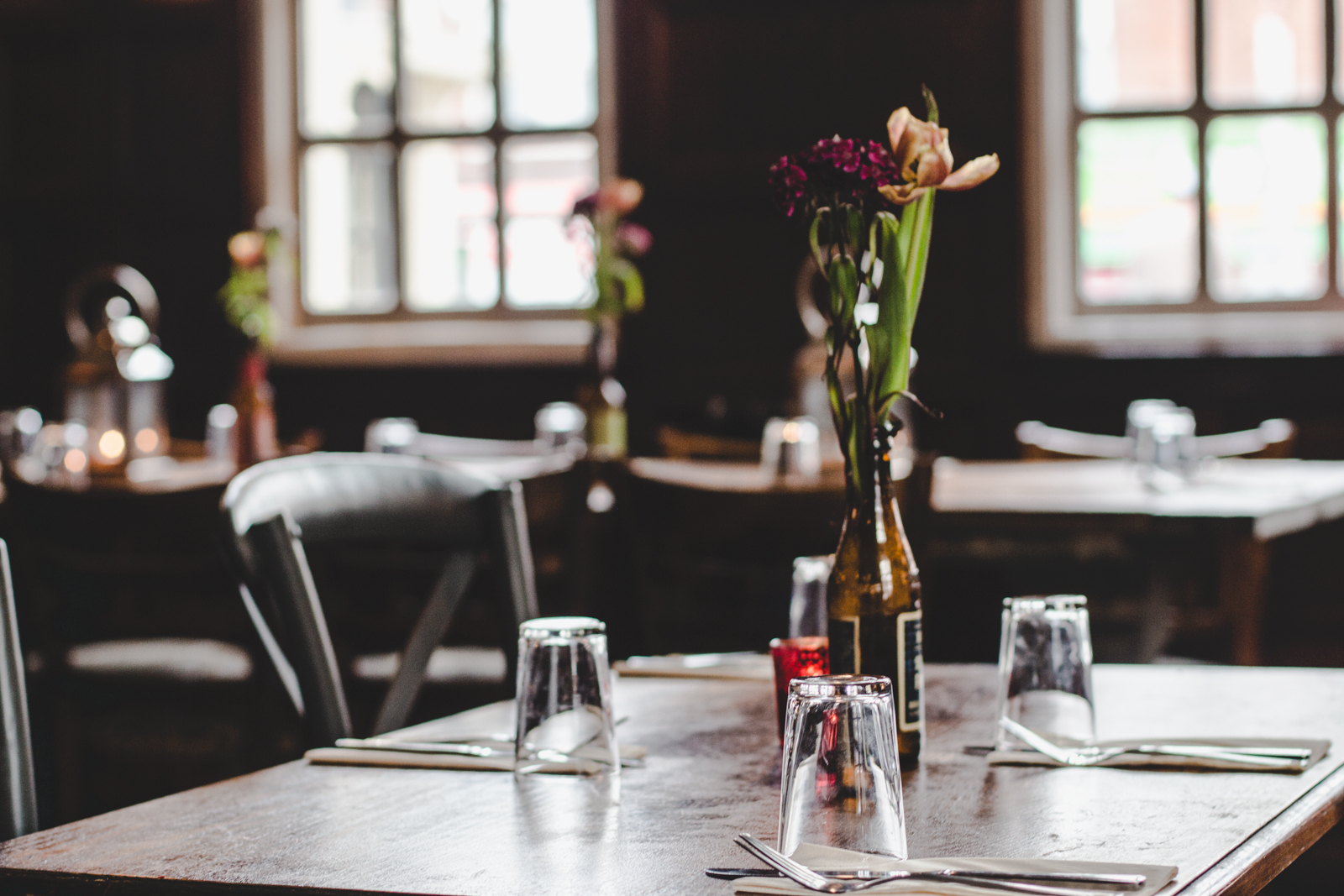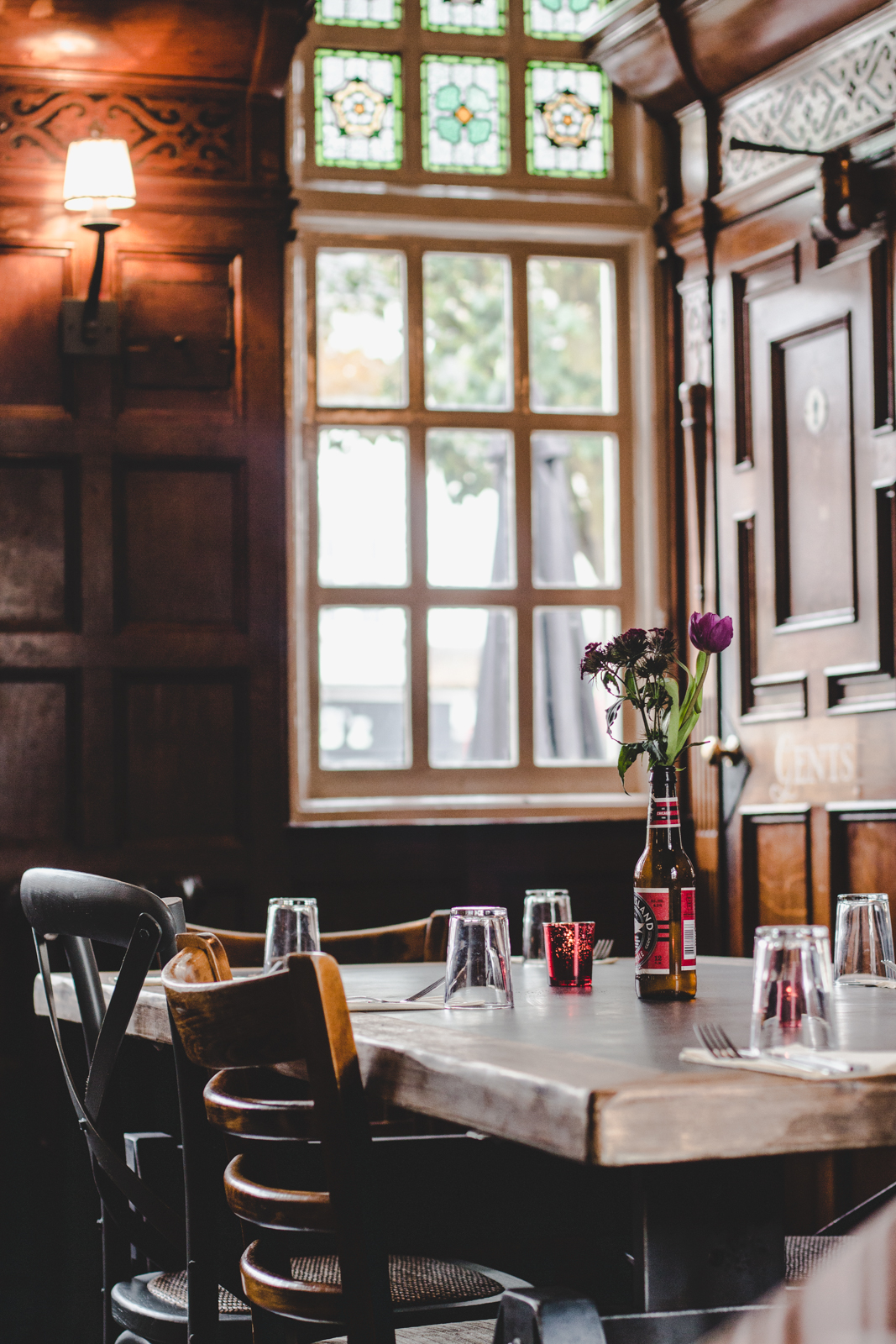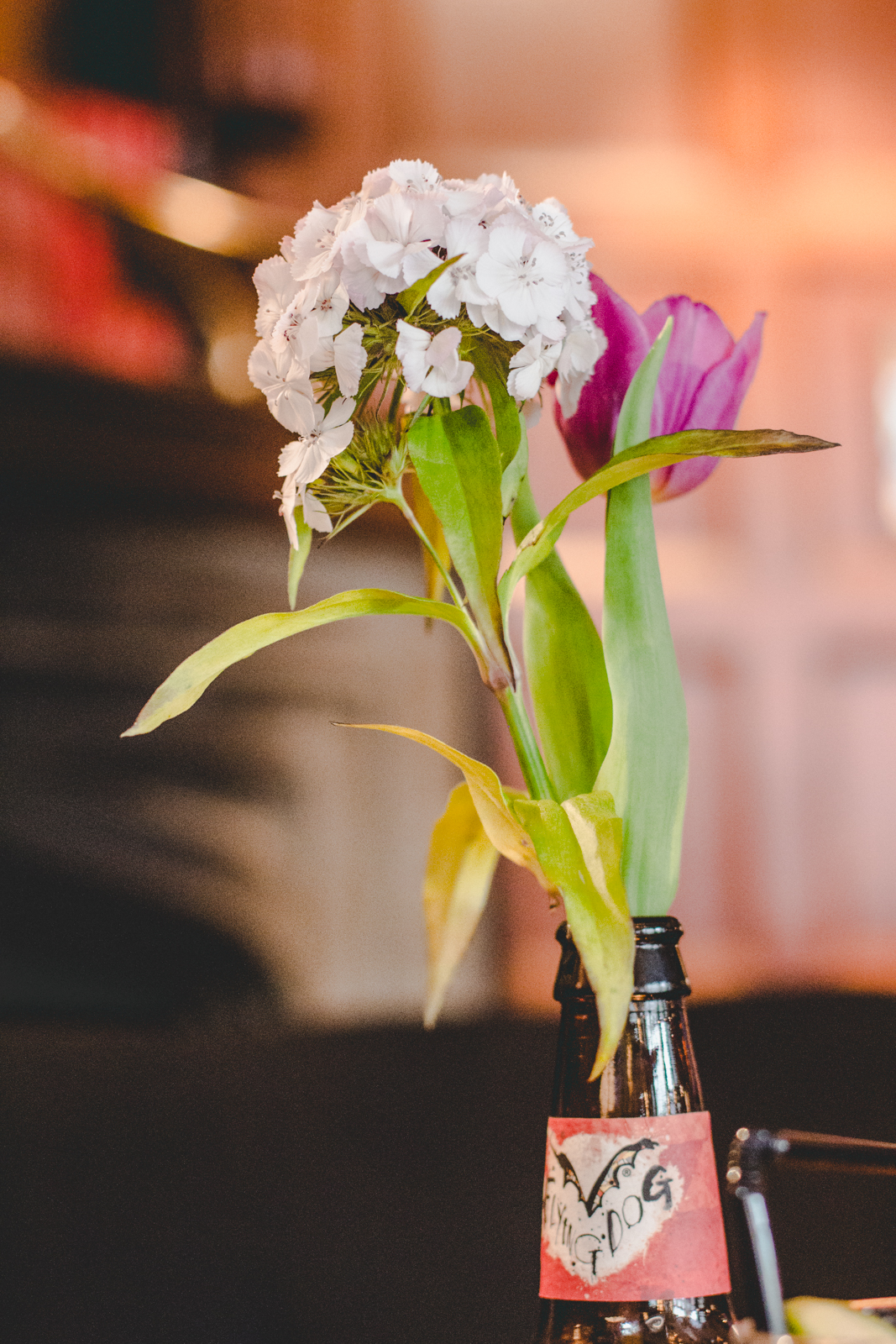 As well as the dining room being touched up, the menus have also been subject to a re-think. We peruse through them in the dining room, dappled with the last few rays of early evening.
Around us are wooden tables, and their worn surfaces are testament to years of use. Parts are faded where elbows have rested, witness to family meals and candle lit conversations. I love that these have been retained, even after the restoration, to add character to a pub that has oodles of it already.
Exploring Elliot Hill's Park Tavern menu…
After umming and ahhing for some time over what to order, we finally decide on a few dishes. To start, we share a sliver of smoked salmon, served with a circle of toast, segments of grapefruit and a curl of cucumber. In this sort of heat, it's exactly the right sort of meal.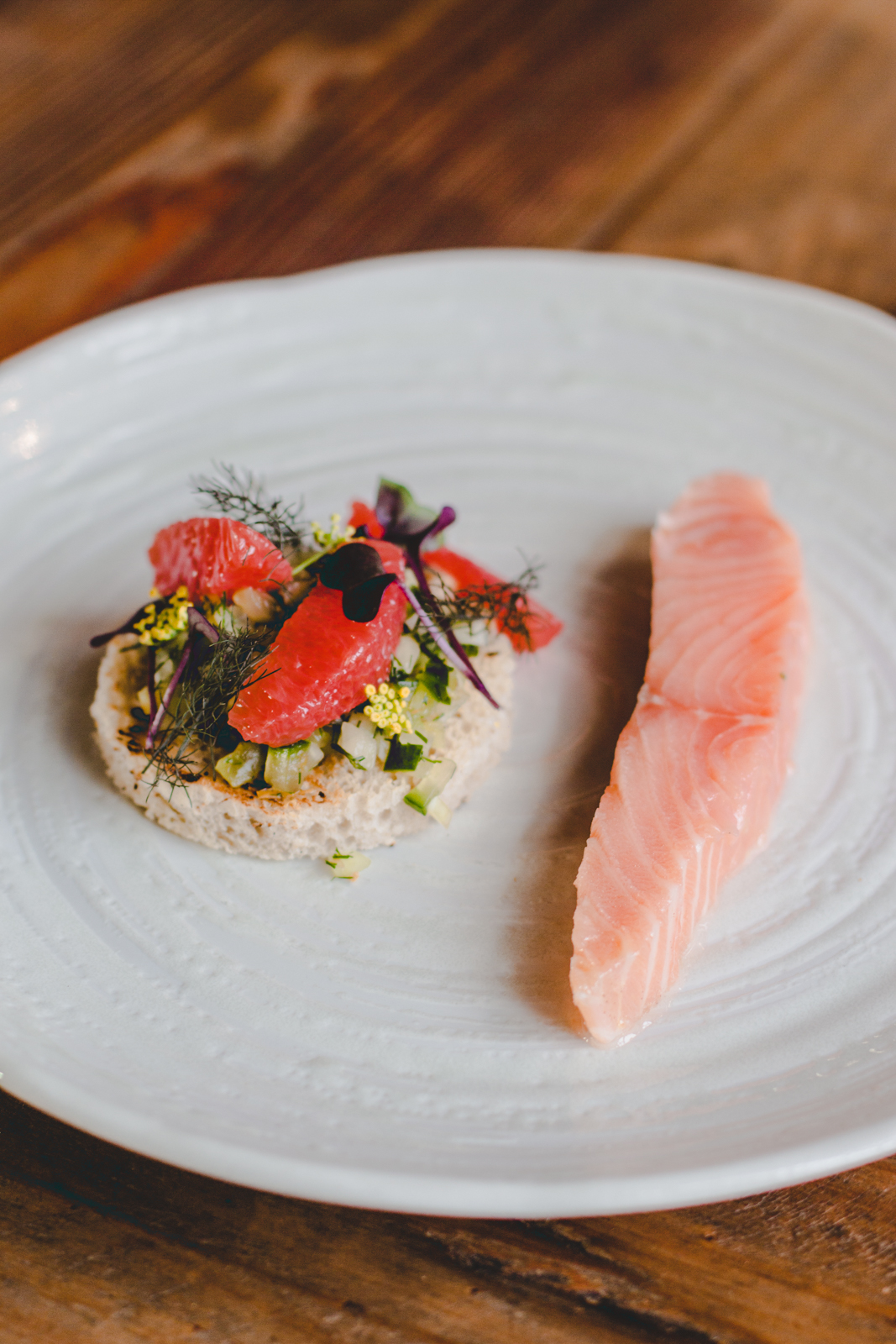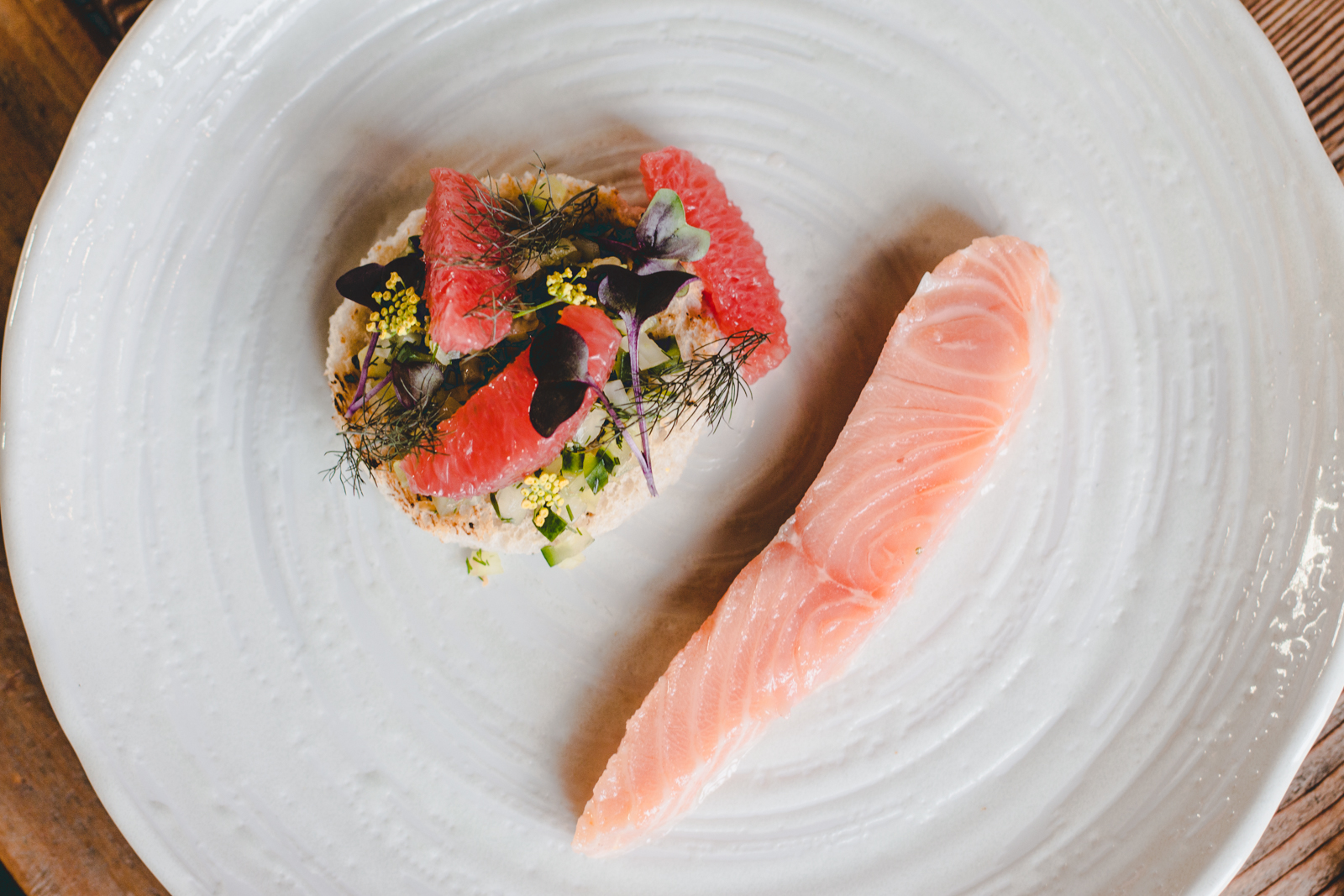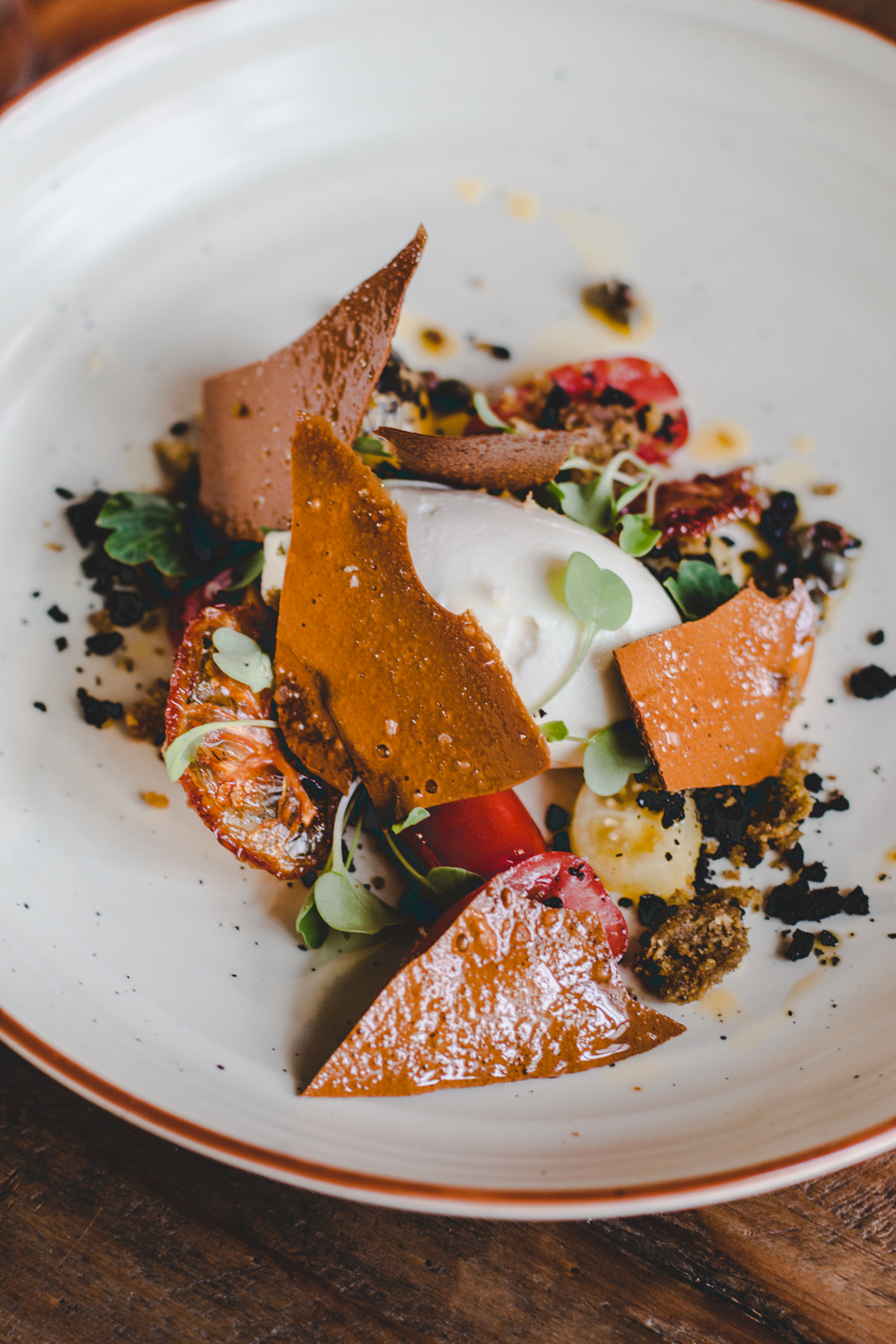 And then the mains arrive – giant, pub-sized portions of food, teetering precariously as they are brought over. In one plate are chunks of lamb, hay-brined and served on a fair amount of pearl barley with Wye Valley asparagus and charred lettuce. Whilst it's most definitely a man-sized amount of food, it's also one that finds balance in its flavours.
In addition to this we share a great shaft of battered haddock, served with two dozen or more chips that are roughly the width of a thumb. Who doesn't love a proper chip? As you would expect, they are soft and fluffy on the inside with a thin, crisp crust on the outside.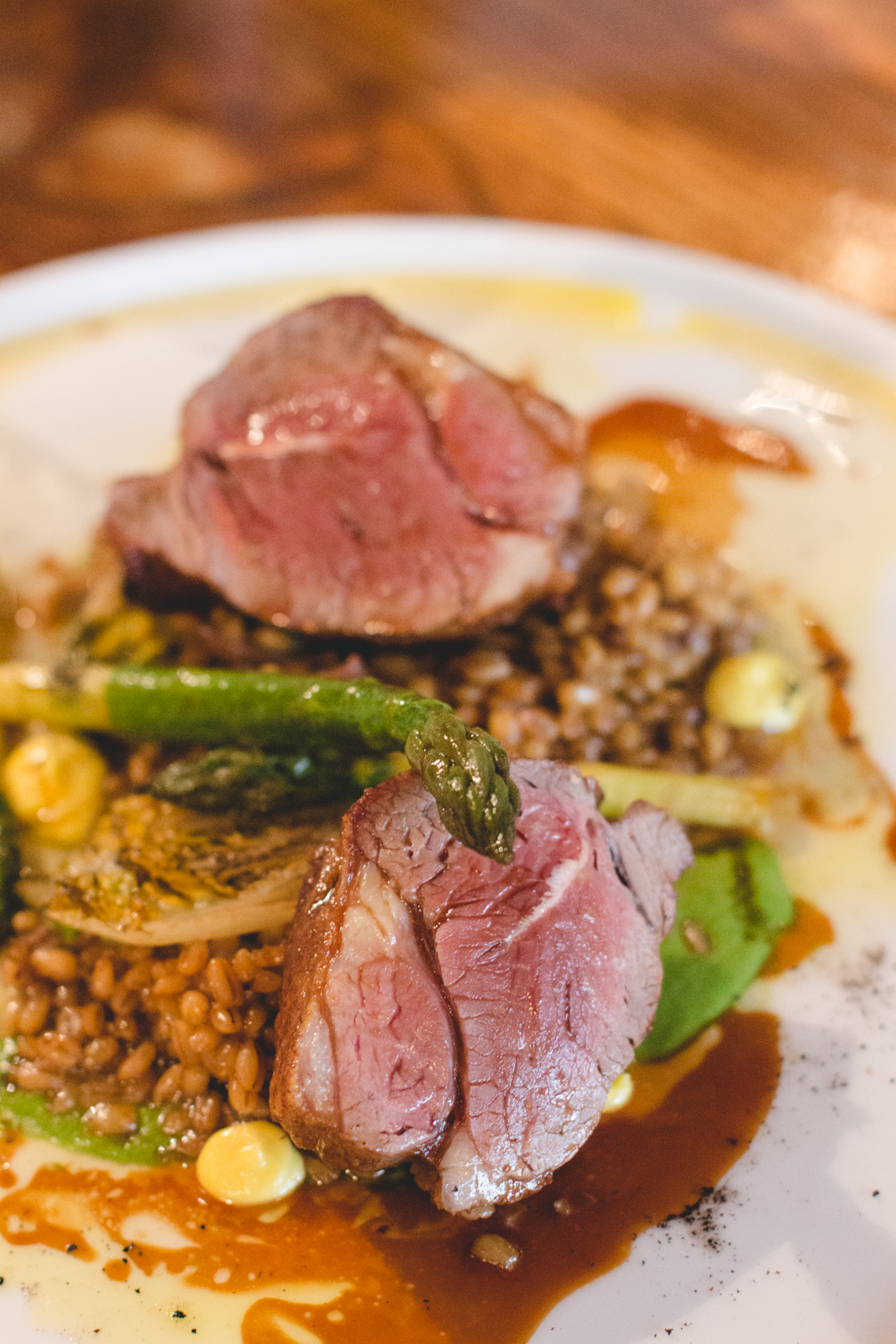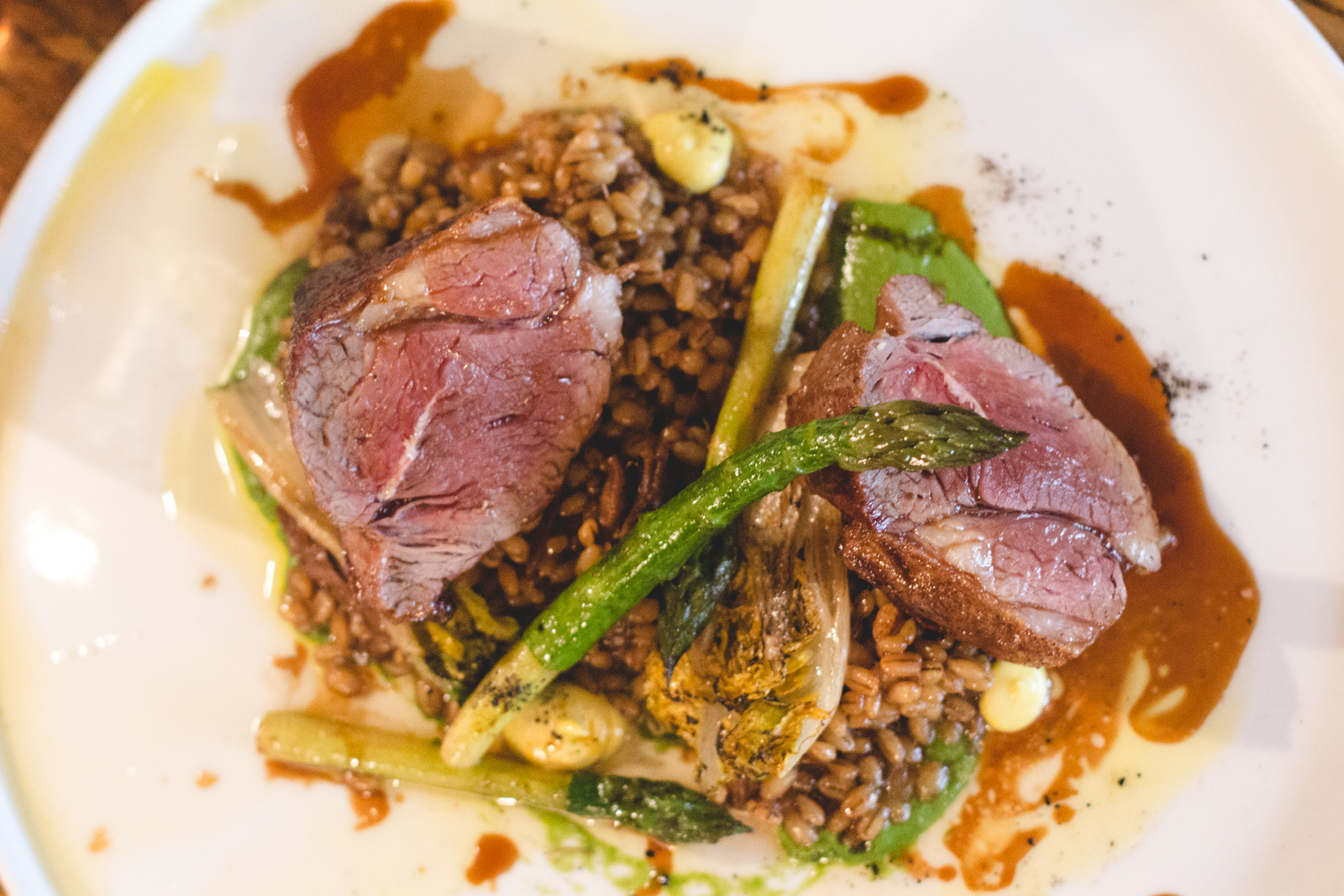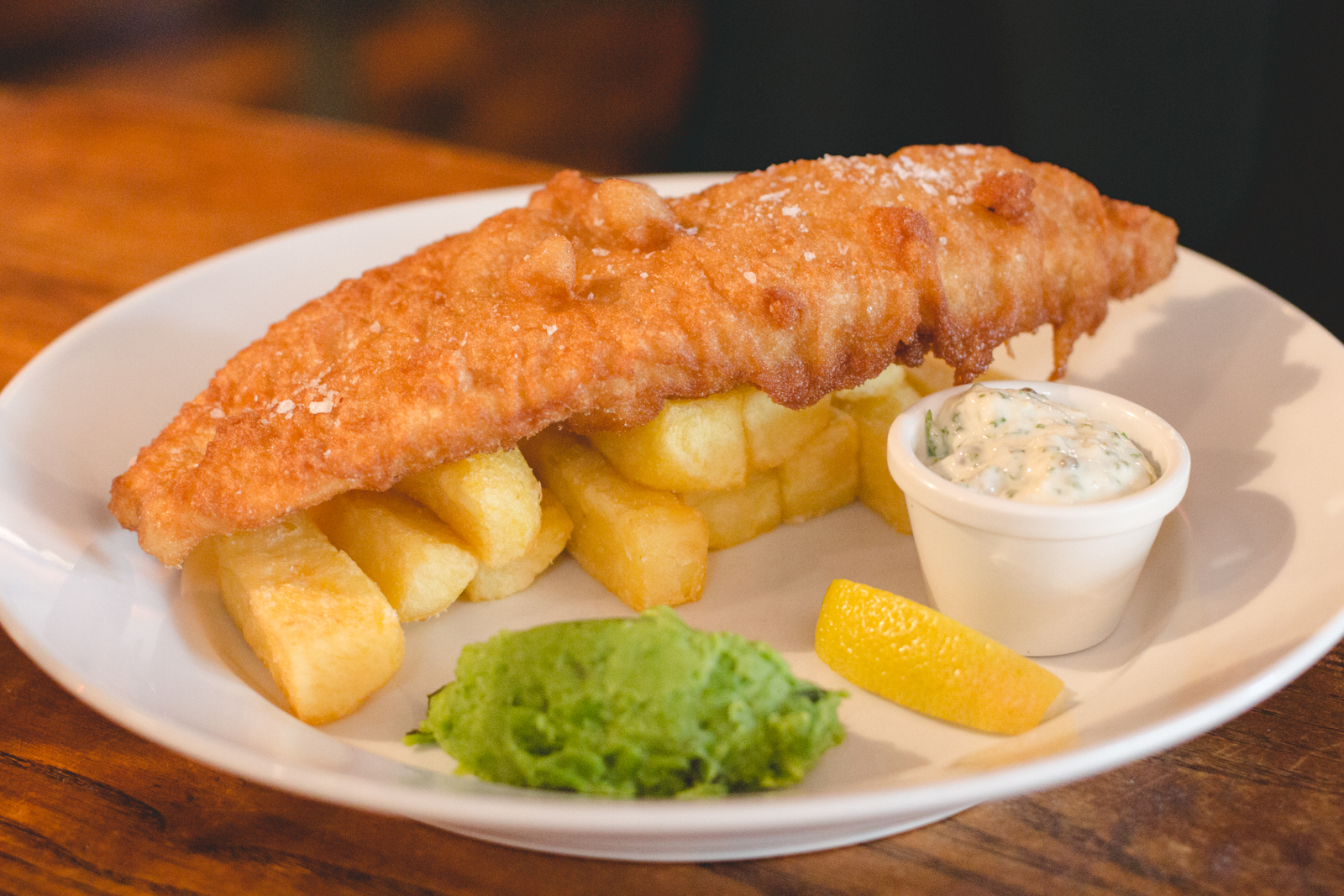 Desserts and final thoughts
Somehow we manage to try a little of the dessert and, as always, we wish we'd saved just a bit more room for it.
The first little masterpiece comes in the form of a deconstructed snickers bar, and all the elements taste and look brilliant. Under a dome of delicate chocolate is toasted nougat, shards of toffee, and salted peanuts, all tied together with a scoop of snickers ice cream. Nom.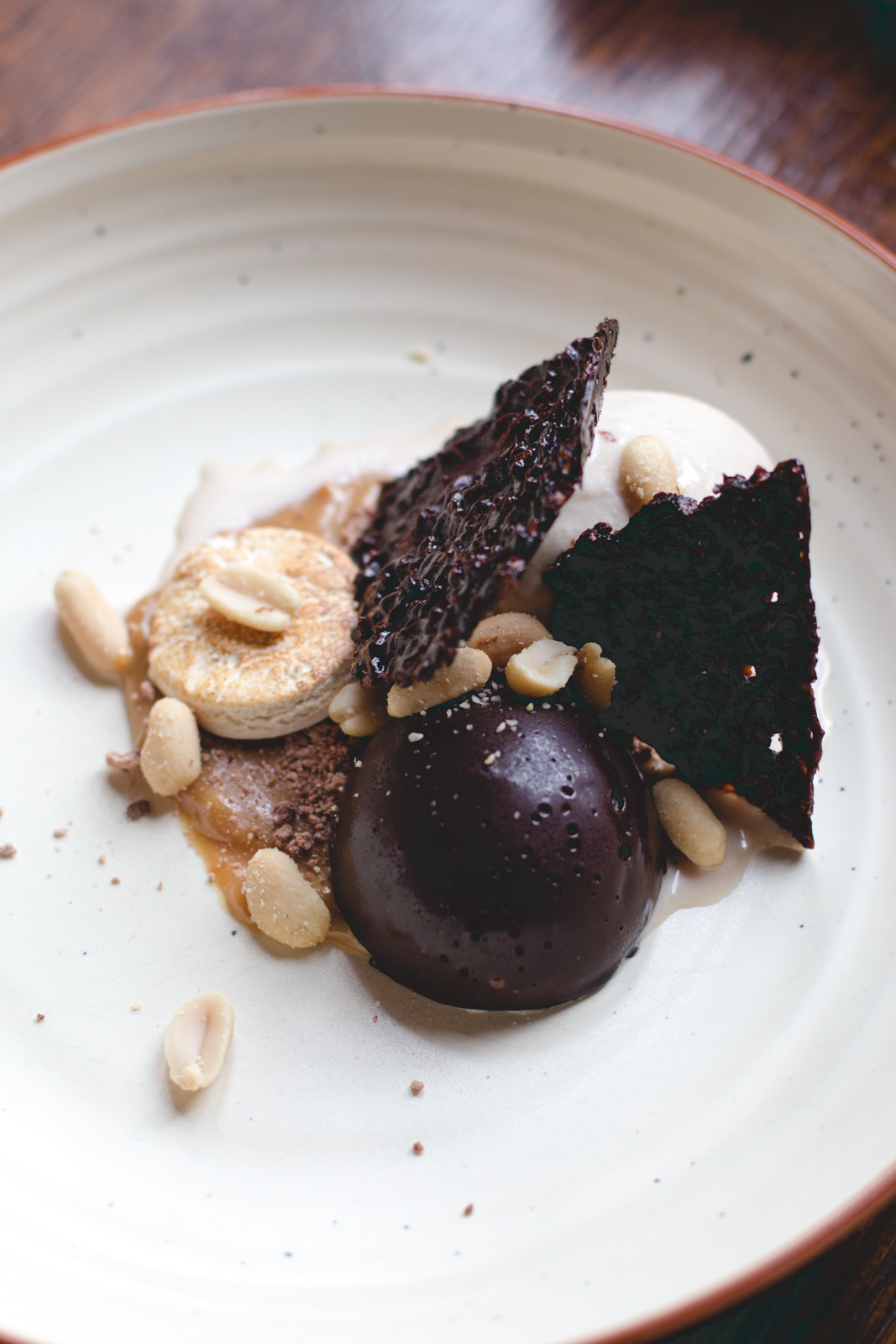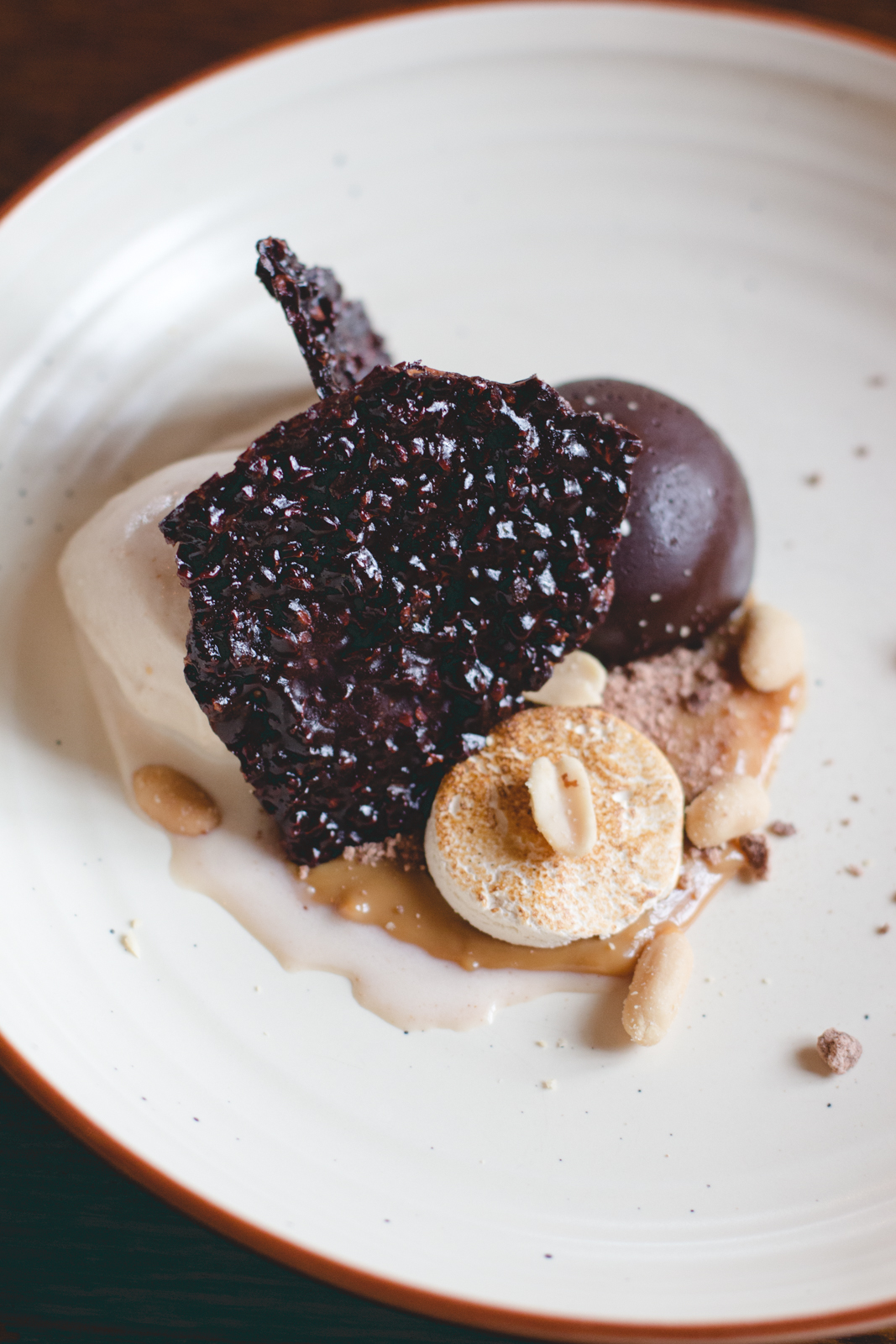 We also try a sticky toffee pudding; soaked in a decadent butterscotch sauce and served with vanilla ice cream, walnuts and an orange coulis.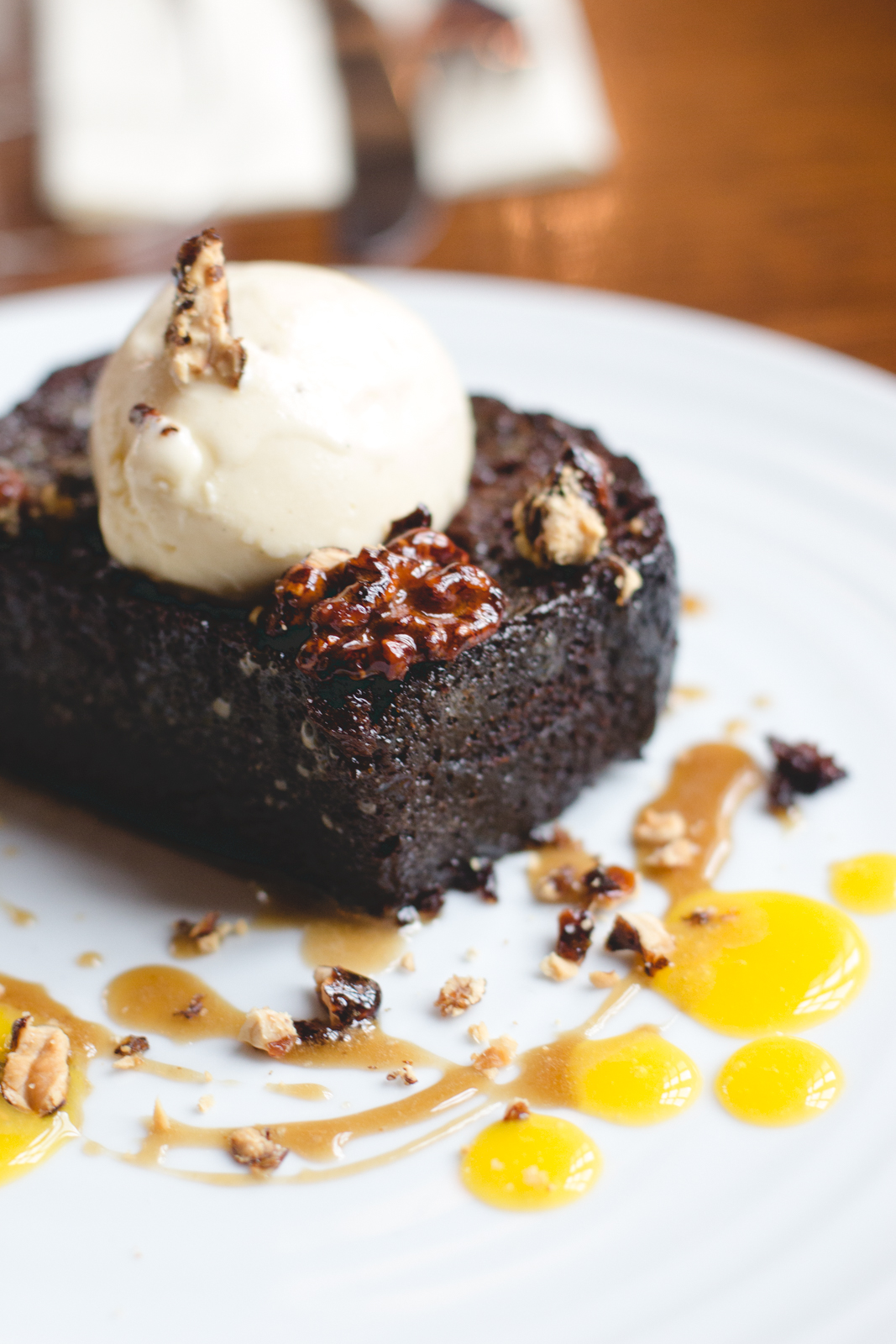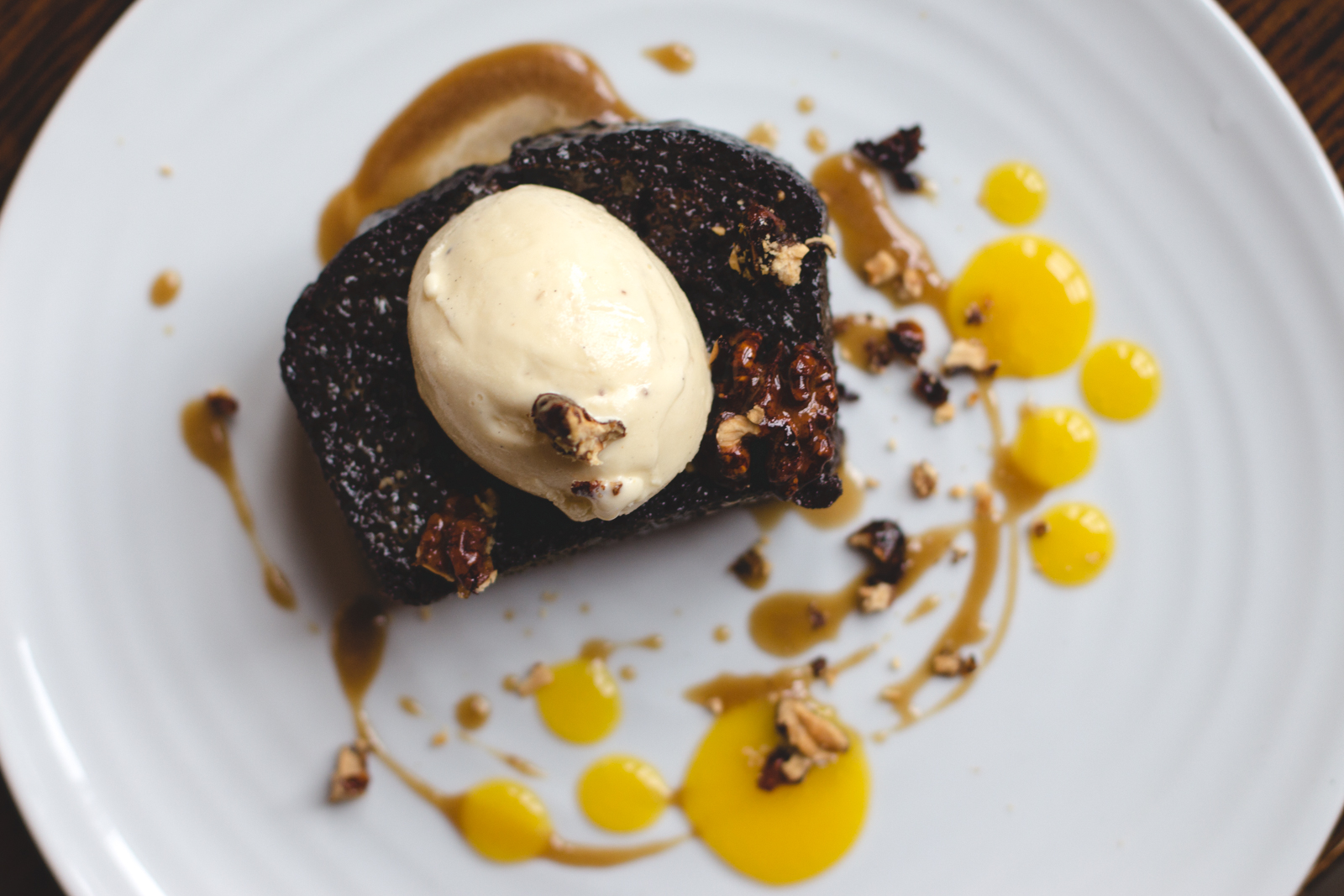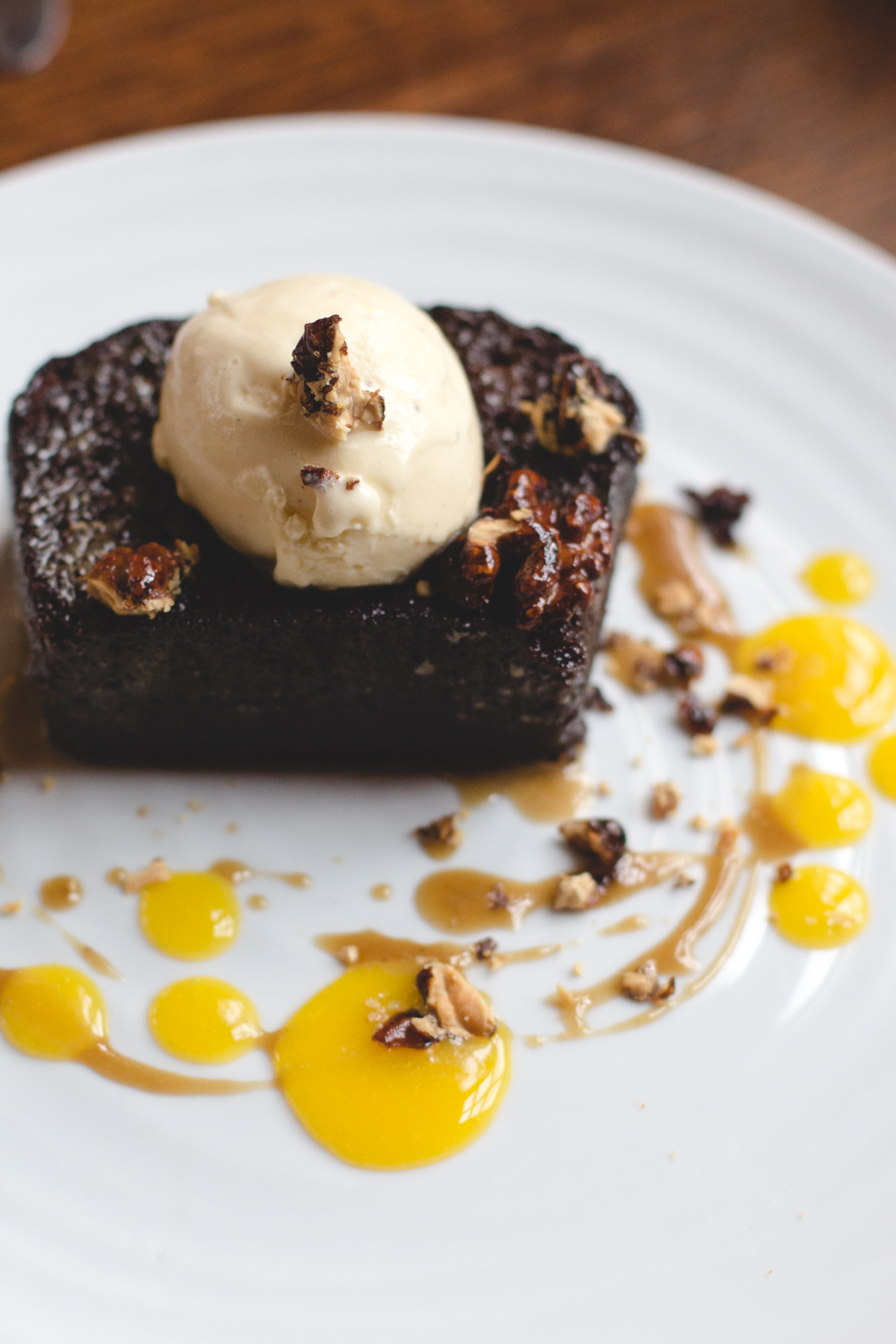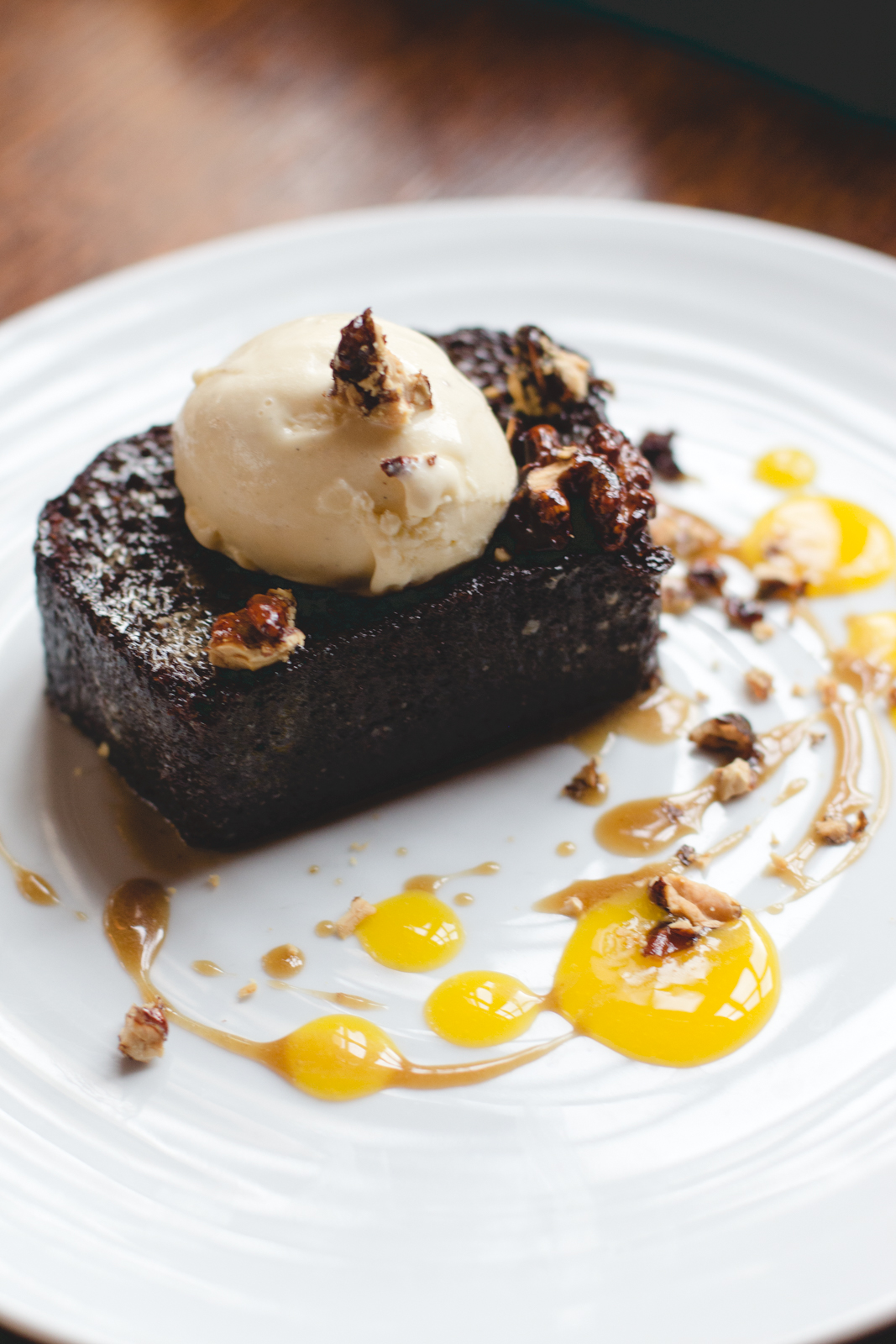 All in all it's been a gorgeous meal that successfully manages to be both gastronomic and traditionally comforting pub fare. We've loved trying outElliot Hill's new menu, and can't wait to go back and explore more of the dishes!
Have we inspired you to visit Elliot Hill's new Park Tavern? What are your favourite gastro-pub meals? We'd love to hear your thoughts, so pop us a comment or get in touch with us on Twitter and Instagram 
Tube: Wandsworth Town
Address: 212 Merton Road, Putney, London SW18 5SW
Website
Thanks to The Park Tavern for having us in. The meal was complimentary, but all views are our own and as ever we aim to provide useful and honest feedback.