A better experience on the 2nd visit
So I wrote a little review for Pizza Pilgrims a few weeks ago which was not as positive as the owners, Thom and James Elliot, might have hoped for. After reading the review, I was invited back to re-review and to meet one half of the duo, Thom.
The first branch of Pizza Pilgrims opened in Soho a few years ago, followed by a second in Kingly Court, opened a couple of months ago. Although my original review for the Kingly Court branch was just weeks into it having been open, the soft launch period was over and the menu full price; a time when standards are meant to be upheld.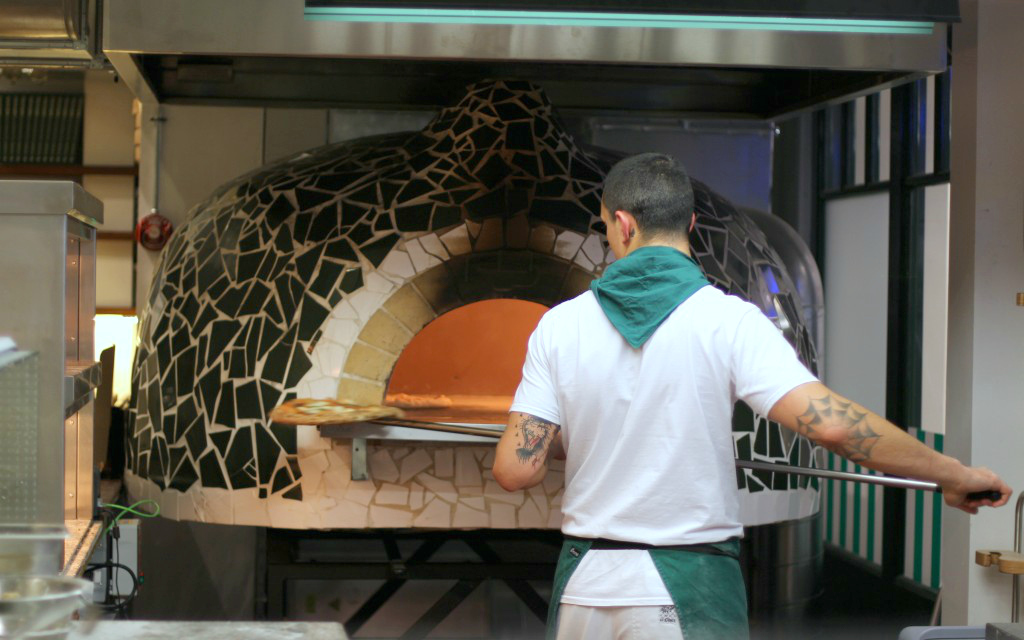 Still, I can imagine that glitches can extend into the first month of opening – something which may have contributed to the less than fabulous original review. With a new-born to look after, Thom has had his fair share of teething problems; the birth of his first baby coinciding quite disobligingly with the opening of the new Pizza Pilgrims. I can see how perfection may have been a request too far with so much going on. A month later, I'm back to take Pizza Pilgrims through its paces.
Fortunately the standards have been improved significantly, so much so that the knives can be put away (although there is still some constructive criticism).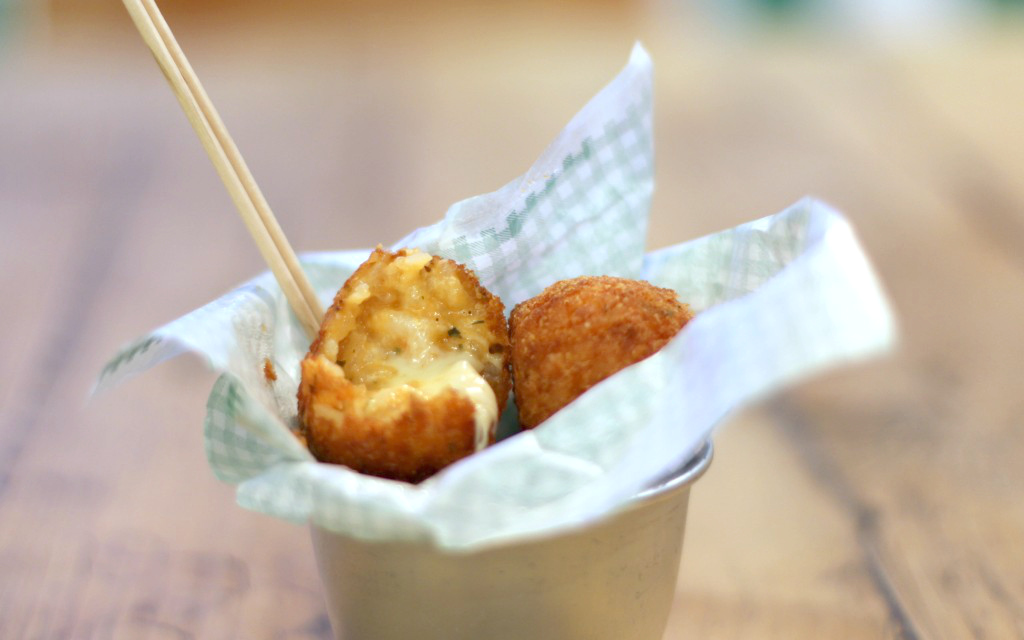 As before, the arancini are lovely; crisp skinned with glutty insides that steam and spill rivulets of smoked, molten mozzarella. Fried artichoke hearts are buttery in texture, again with pleasingly crunchy exteriors. The same can be said of deep fried calzones, ours stuffed with earthy Portobello mushrooms, ricotta and basil. When my wise companion comes up for breath, she describes it thus: it's like a savoury doughnut, except better.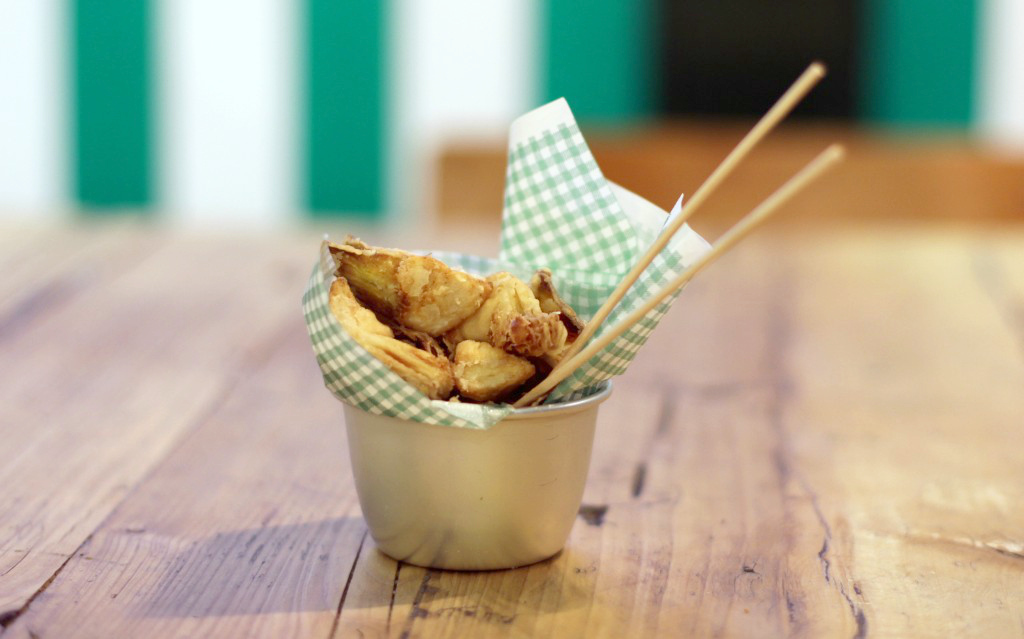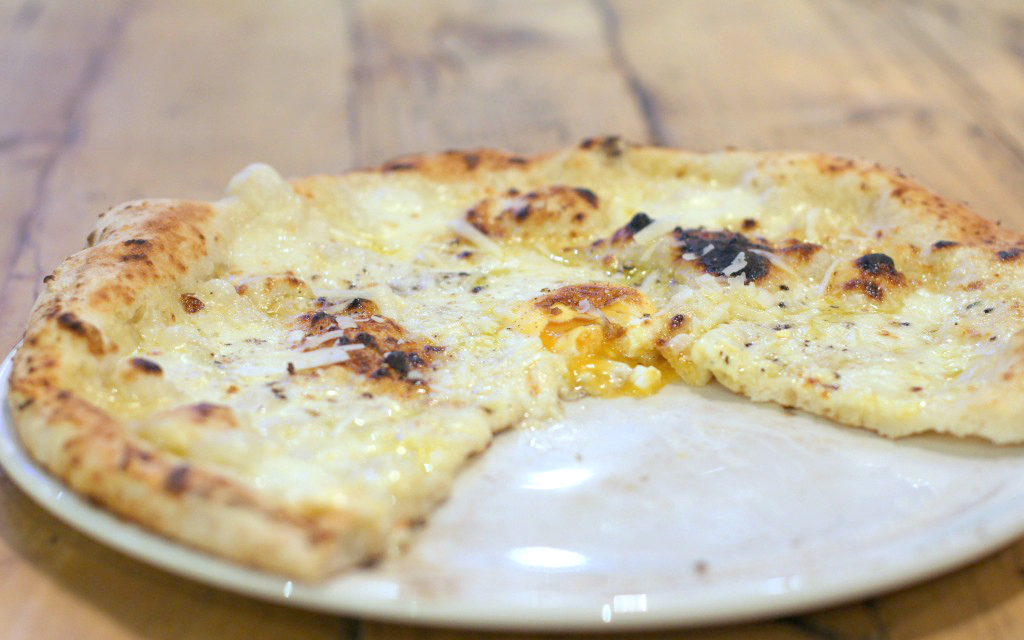 Now for the pizza's – mercifully dry and a lovely rendition of the Naples variety. The toppings are thin, the bases even more so. Fluffy crusts are a delight, whilst the undersides sport the typical dotted charring from a Neapolitan pizza oven. Variations include a Bianca (tomato-less base) with a good helping of freshly melted fior de latte, parmesan, pecorino, black pepper, and a single, central egg yolk. I think we can all agree, egg on pizza is divine.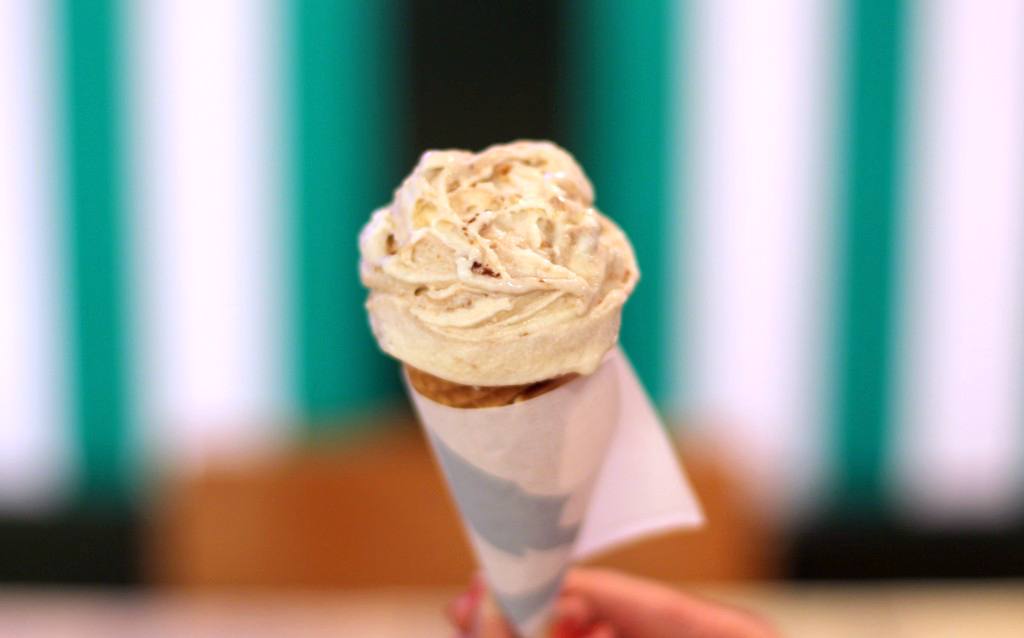 Gelato from Gelupo can be had for dessert, our mint stracciatella a wonder even if it isn't made in-house. Far better than this is Pizza Pilgrims signature creation; Nutella and ricotta stuffed into a dough ring. The ooze is perverse, and we love it.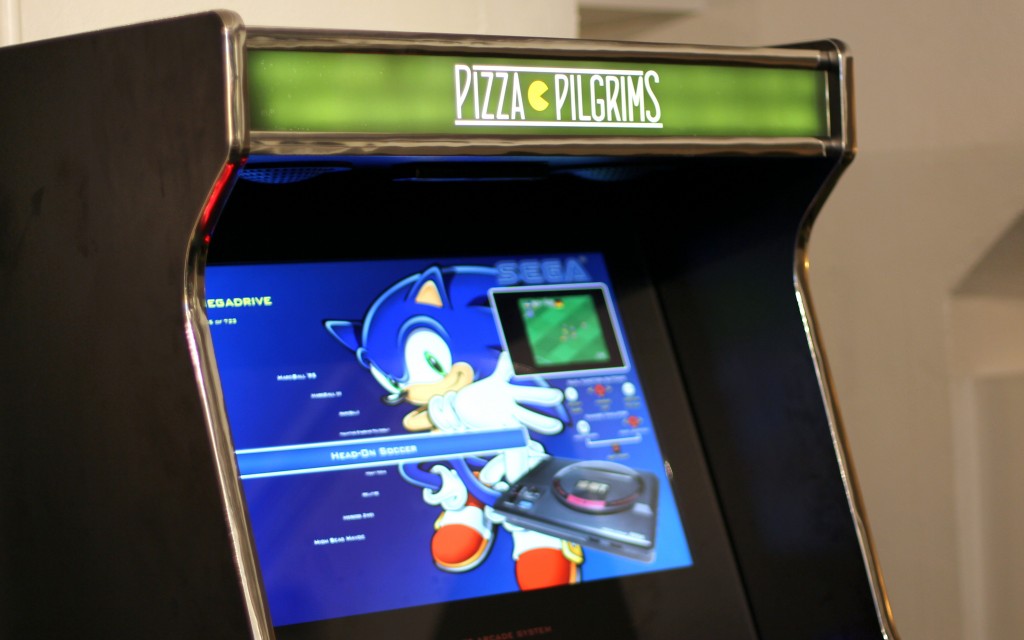 Tube: Oxford Circus
Address: 11 Kingly Street, London W1B 5PL
Tel: 020 7287 2200
Website: pizzapilgrims.co.uk
I was invited to review