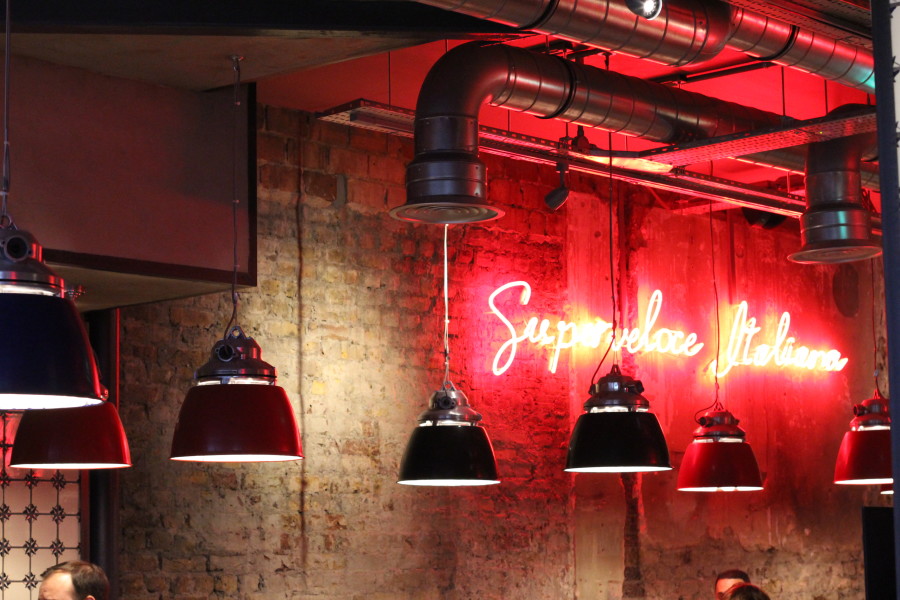 Pizza & chocolate dough rings in Kings Cross
I did my degree in central London, and my student digs were around the Pentonville Road area – quite close to the branch of Pizza Union that I'm visiting today as it happens. I'm therefore familiar with the area, and as I walk out of Kings Cross for the first time in a long time theres a nostalgia there, even with all the changes and developments that have sprung up in the area in the last few years.
I'd have loved Pizza Union in my student days. It's huge, done up in a clean, cool urban palette and full of communal tables which are great for larger groups. Prices from as little as £3.95 for a 12" thin crust pizza mean that I would have been able to eat here regularly, even at the end of term when my bank account would have a dark, barren place, and those cheap pizzas would have tasted better than anything else in the vicinity. More than that, I'd be happy to return now – even with a regular pay check and more disposable income than ever before, it's easy to appreciate how excellent the value for money is at Pizza Union.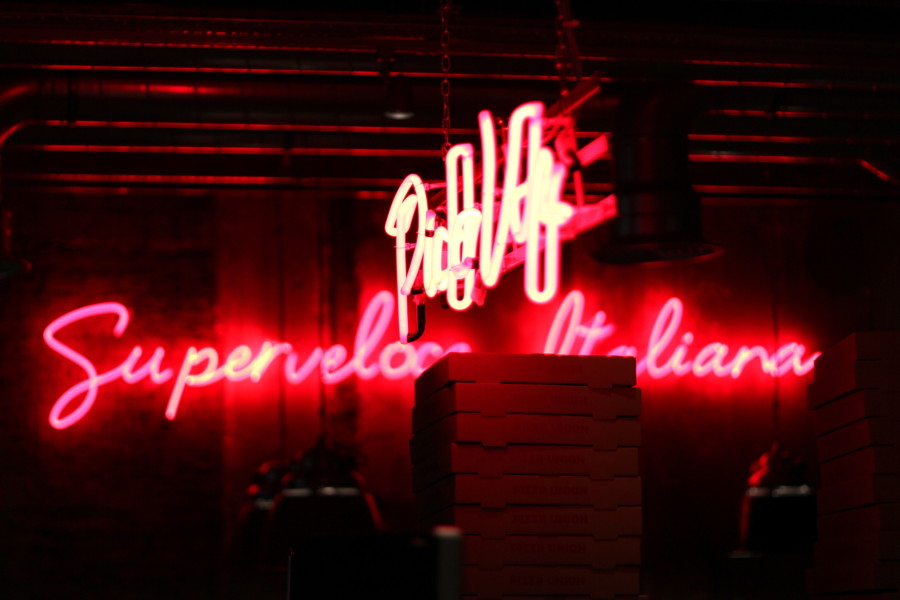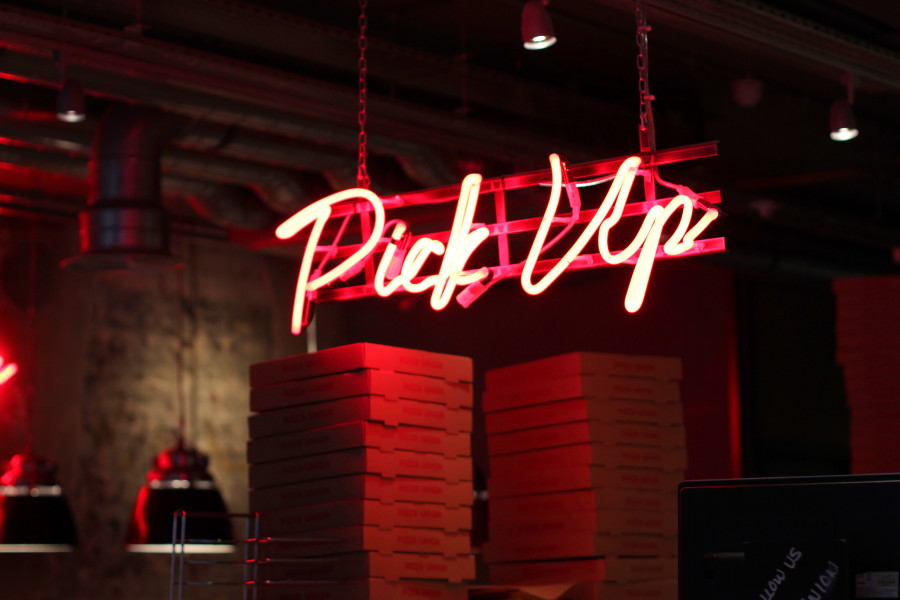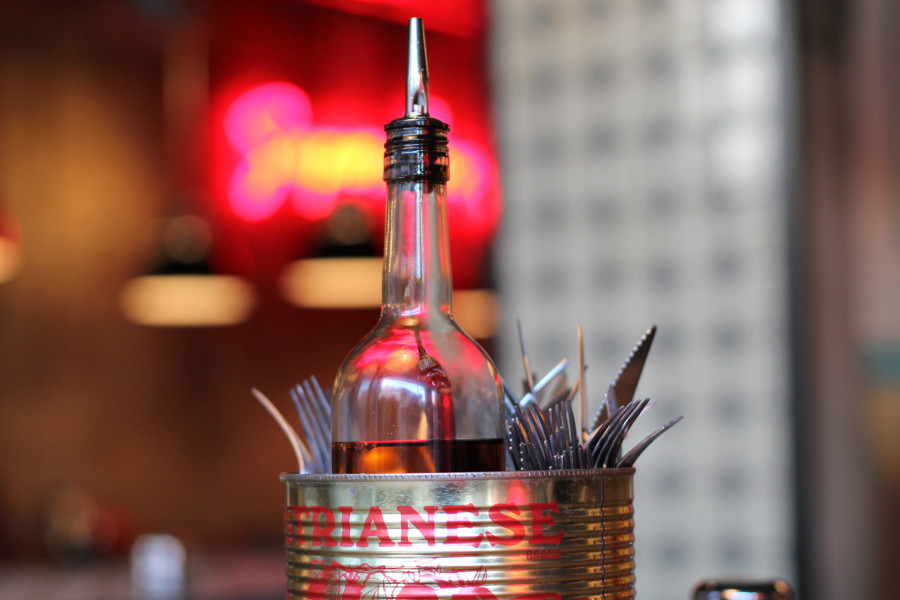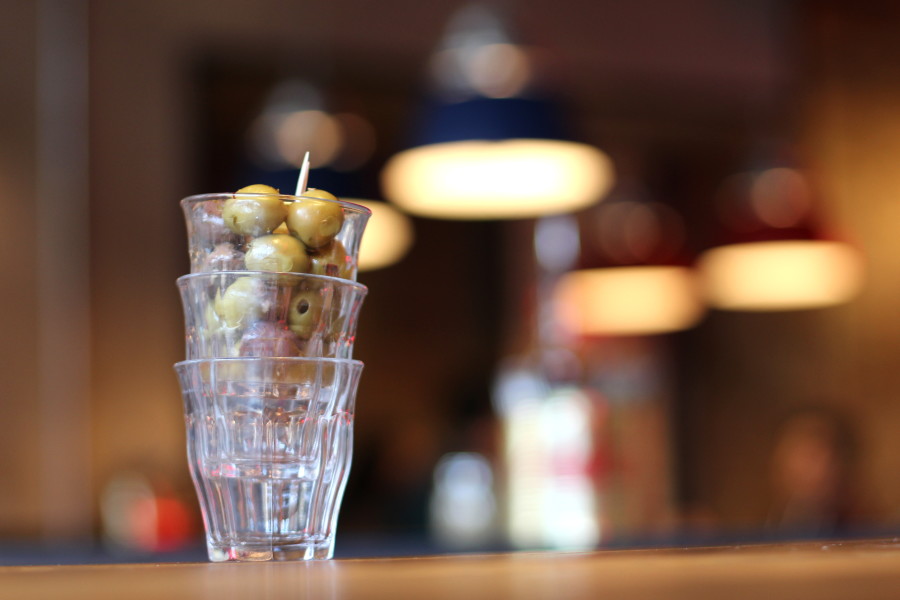 Pizza Union serves Roman style pizzas cooked in a wood fired oven that sees temperatures soar to almost 500C, and is the main reason why it only takes around 5 minutes between ordering and tucking into the pizza. Our 'Giardino' (£5.95) is nicely thin, its dough spun just moments ago before being topped with tomato sauce, mozzarella, peppers, artichoke olives and mushrooms. Extra toppings cost £1 more to add on, and include beef, chicken, Cotto ham, N'duja sausage, gorgonzola, mascarpone and parmesan.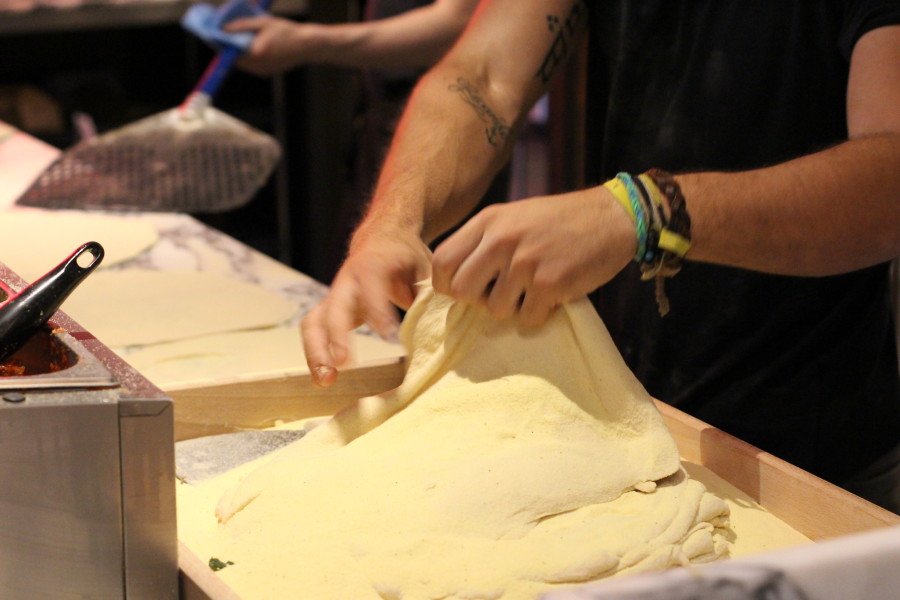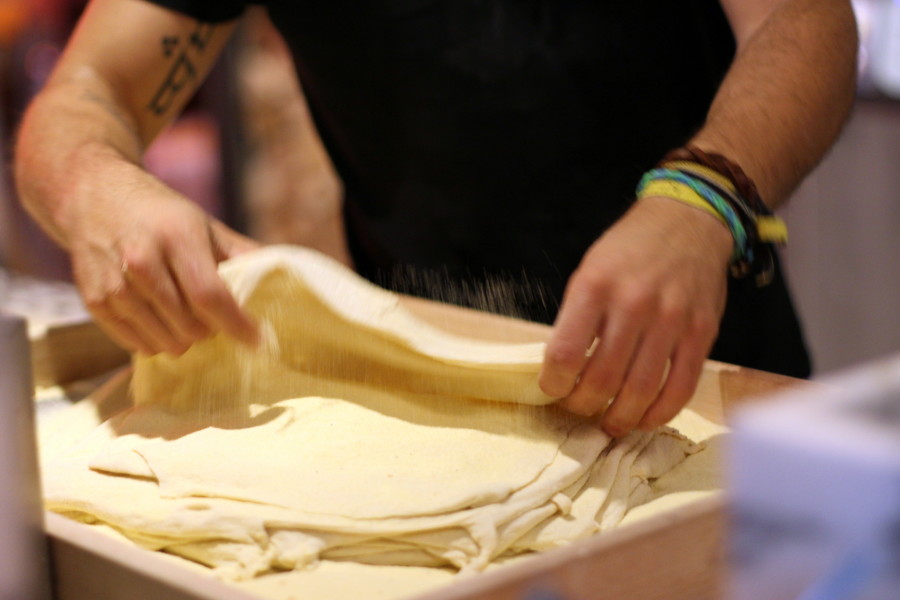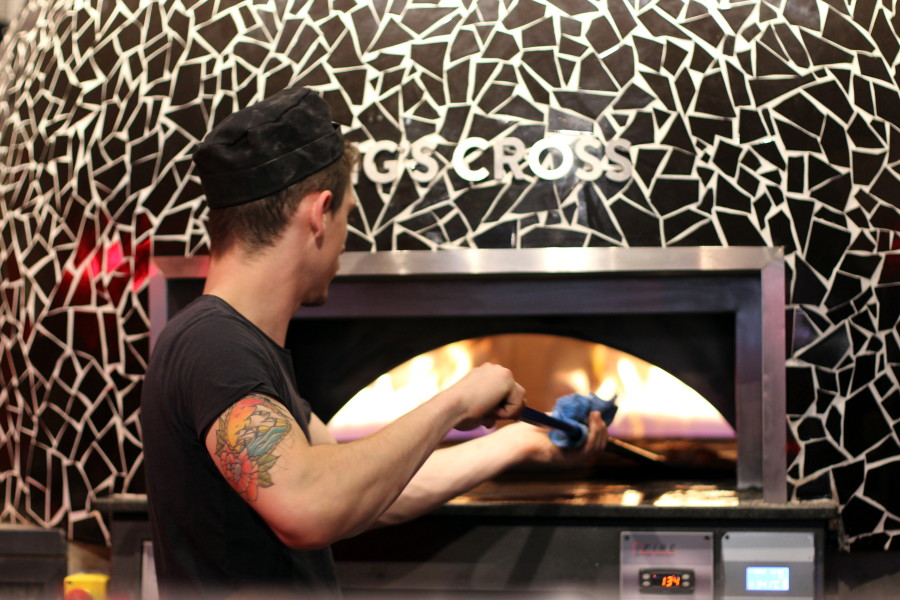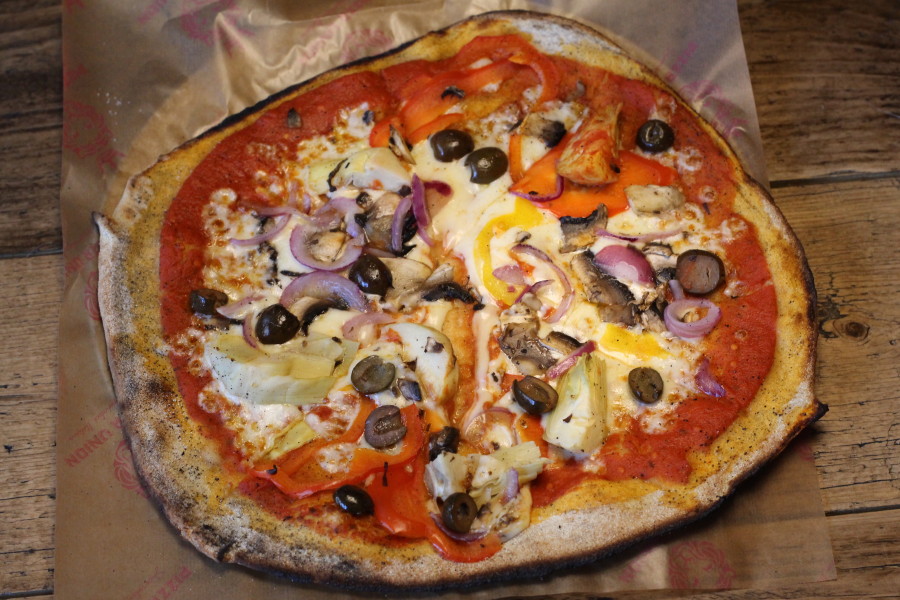 The set up is such that you queue at the til, place your order and pay, and then take a buzzer with you to your table and wait for it to go off.
Desserts include a fridge of help-yourself pots of gelato from Oddono's, which I usually quite like but in this case the fridge is set too cold and our little tub of pistachio takes some warming up to soften its contents to a spoonable level. There are also the 'Dolce', or warm dough rings, full of either nutella, coconut and mascarpone, or salted caramel and peanuts. They are hot rings dusted with cocoa or icing sugar, and full of the hot, chocolatey ingredients that have melted to a molten, oozy ring. They are as good as they look.
With both UCL and City university around the corner, Pizza Union is well placed to cater to the needs of the students that live in the area. Although it's good enough to draw a wider demographic and big enough to house them all, I'm slightly jealous of the students and their proximity to this little gem of a pizza house.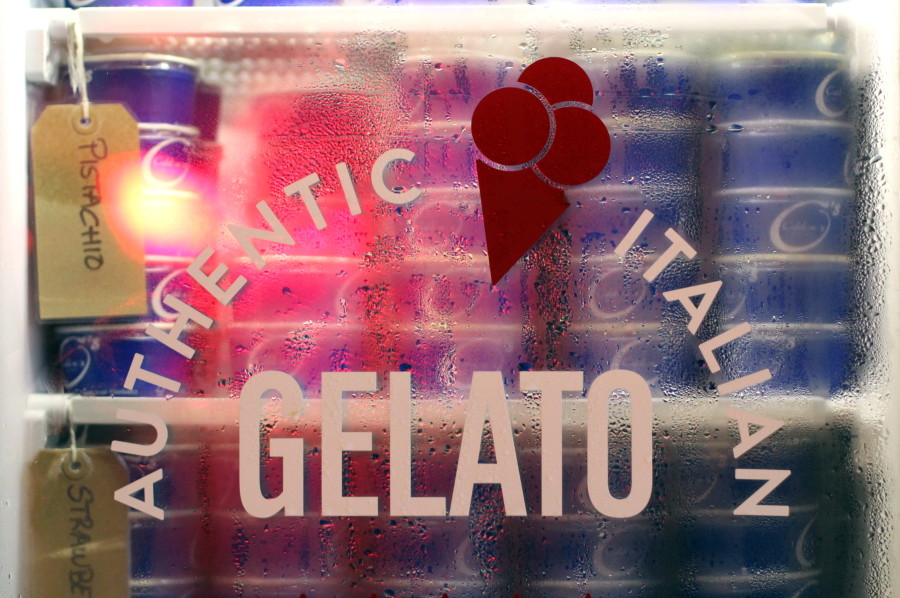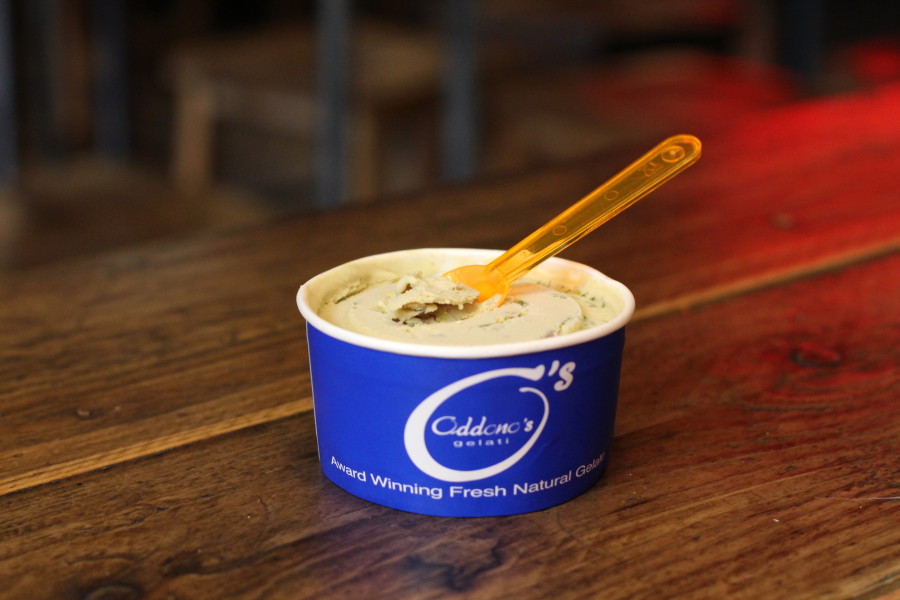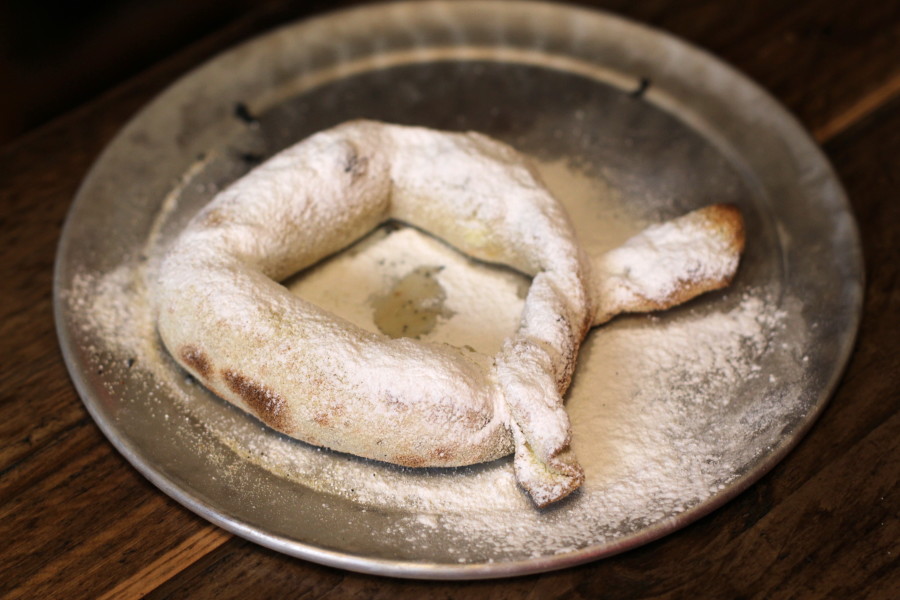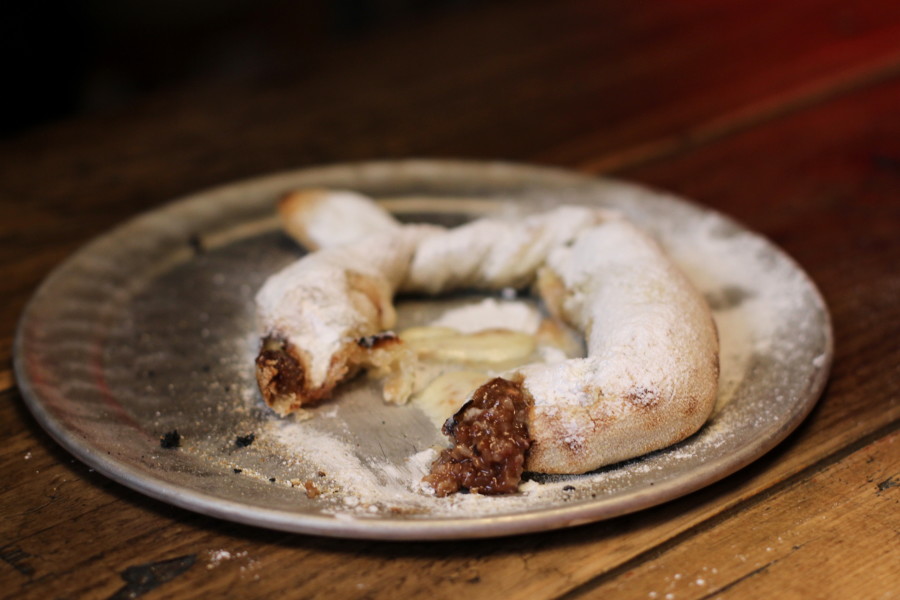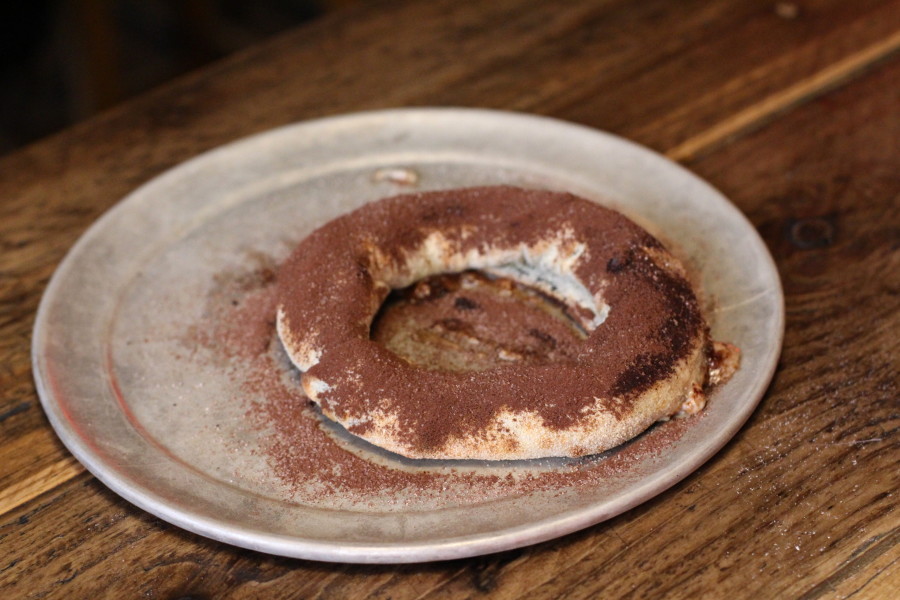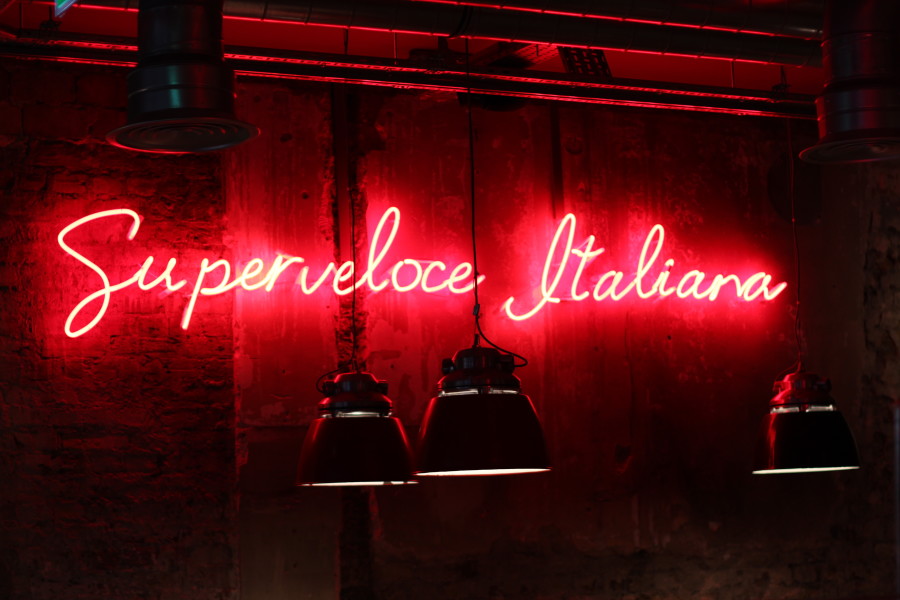 Tube: Kings Cross
Address: 246-250 Pentonville Rd, N1 9JY
Website
I was invited to review