Russel Norman: the definition of a sure thing
8/10
The credit for the rise of the no-reservation, sharing-plate, shabby-chic contingent of restaurants must go to Russell Norman, also a pioneer in the concept of Italian tapas. His first restaurant (Polpo) opened in 2009 closely followed by Polpetto, Spuntino, Mishkins, and Ape and Bird. Polpetto charmed diners from 2010-12 in Soho and is back in new premises on Berwick Street. If the hustling queues outside Normans restaurants are anything to go by (try getting a table at Polpo at a reasonable eating time, I dare you), then this new restaurant format is a clear winner.
Until recently, Norman beavered away at the restauranting business behind the scenes. This year, the BBC show 'The Restaurant Man' sees him sharing his wisdom with novice restaurateurs. In one scene, Norman attempts to motivate one flagging wannabe with an insight into the thought and detail which goes into restaurant design. At Polpetto, we see the fruits of his meticulous examinations in the form of pressed tin ceilings, neat fold-away bar stools and carefully draped lamp shades.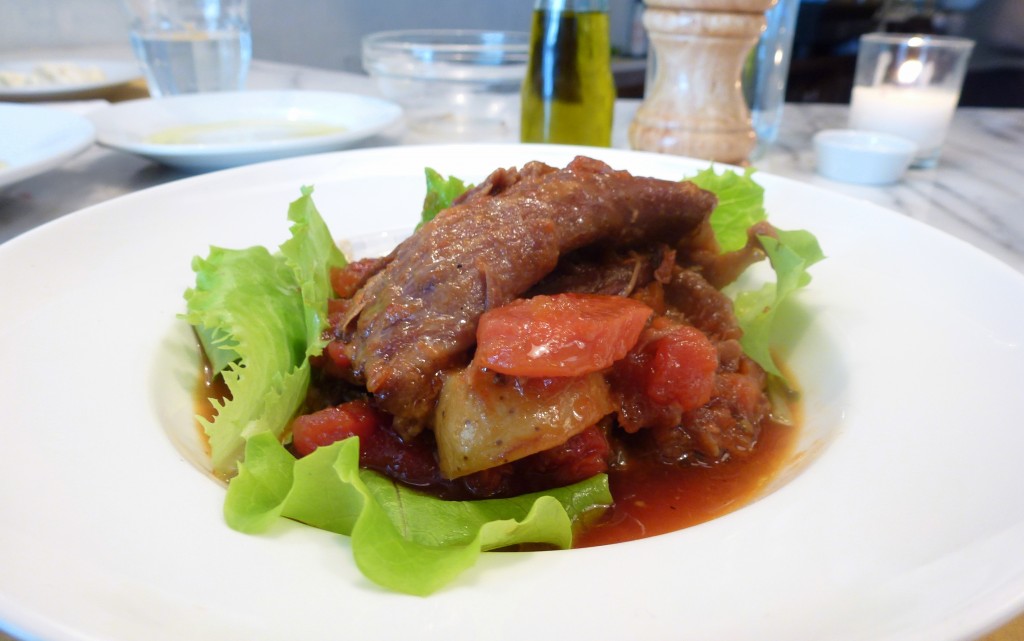 This same care is fostered in the kitchen by Florence Knight, the head chef celebrated for her cooking in the old Polpetto. The food today suggests that she is still on top form, with a devastatingly soft mound of burrata invigorated with chilli and agretti. On another plate, scallop is draped with a membrane of lardo and arranged on cauliflower puree – the perfect partners to a meat so tender.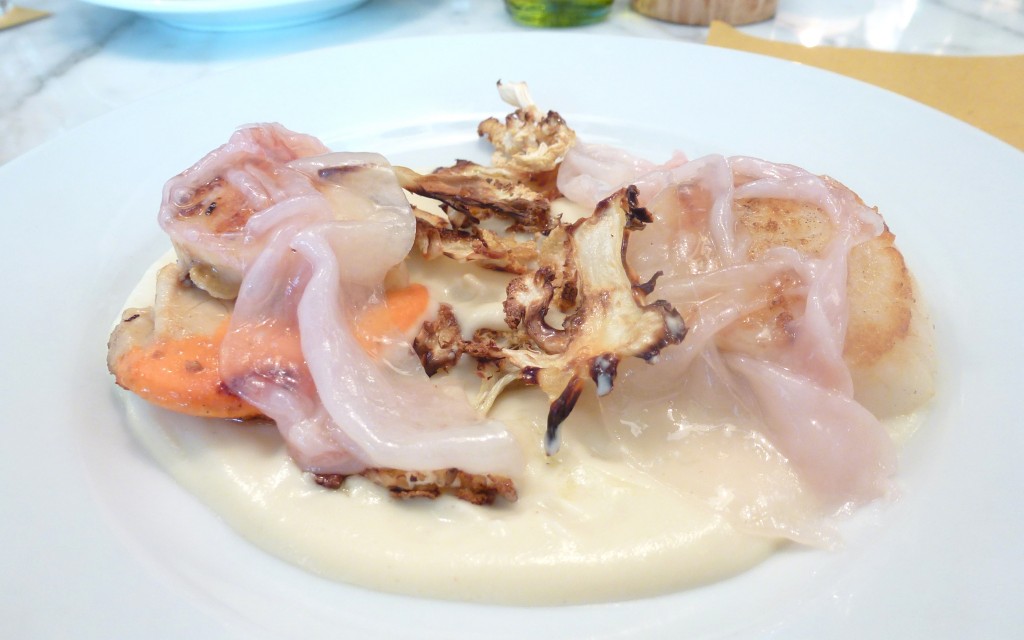 Black, slick-shelled mussels find themselves in a familiar sauce that most everyone will be acquainted with, whilst a less familiar strip of kid is slow cooked to an utterly blissful texture. A flan is not the most exciting of prospects, but the slice of chocolate which turns up is abundant in cocoa and cream. Its texture is truffle-like and rich enough for at least two to marvel over. To rejuvenate, a scoop of brilliant green apple sorbet, whose intensity will cut through the preceding richness.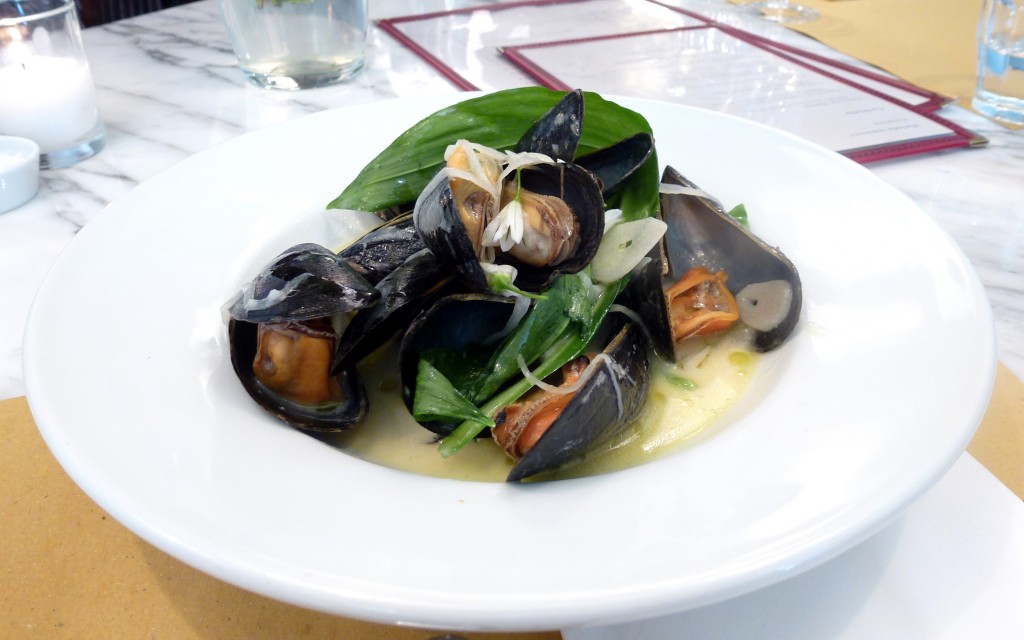 Chefs who open up multiple restaurants often do so in the same style. Of course, every restaurateur will have their own signature ways about them, and Norman is no exception. What he does, however, is to give each of his restaurants a sense of individuality. Dining at Polpetto is different from dining at Polpo or Spuntino, and I would hazard that The Ape and Bird and Mishkins also offer new delights. It is a skill that takes care and mastery, and Norman succeeds in conveying both.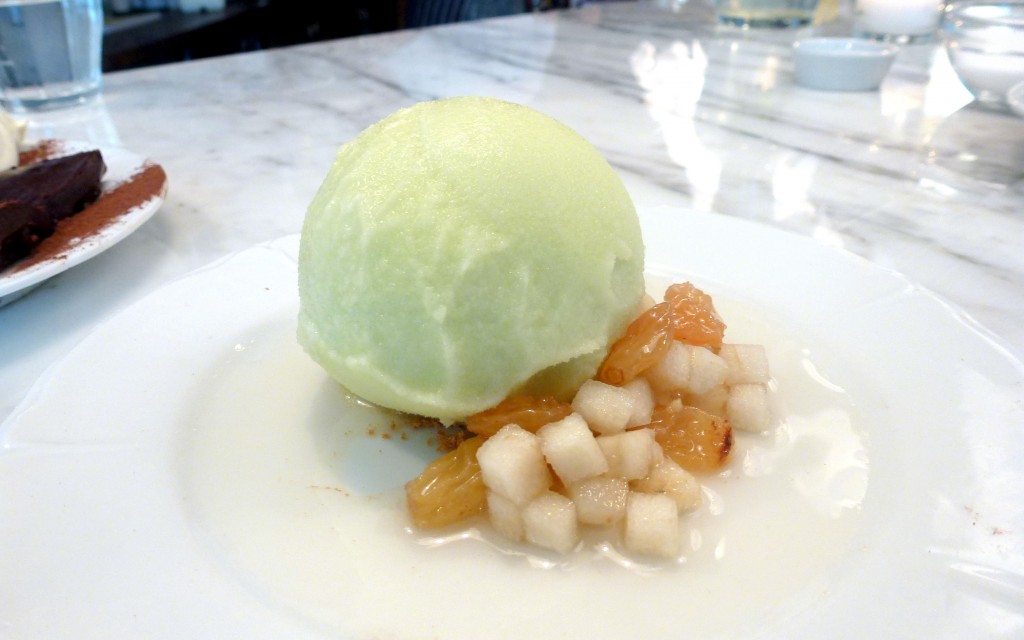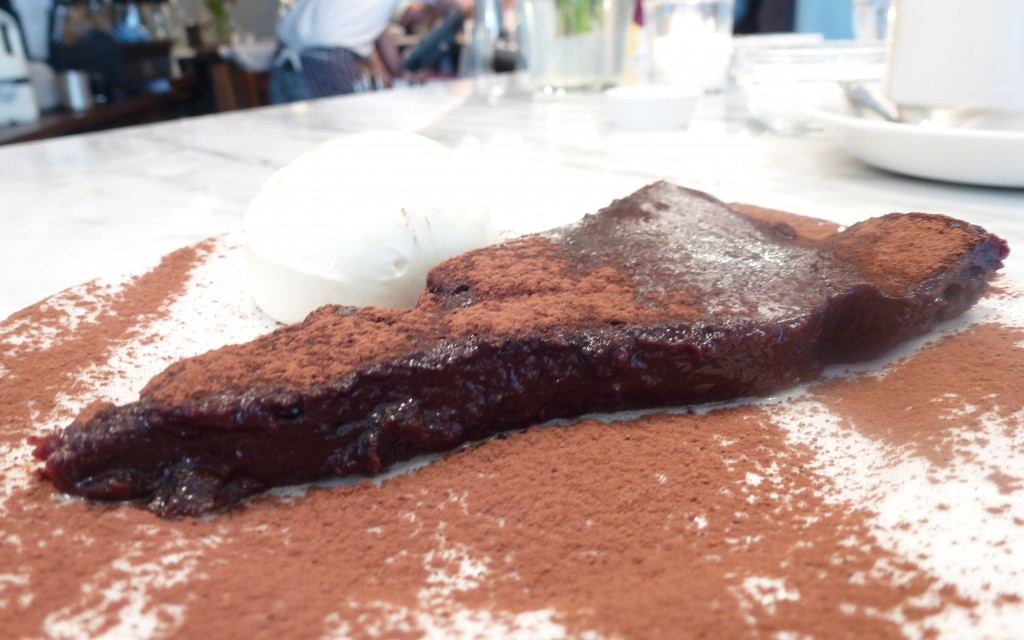 Tube: Oxford Circus