Venetian Bacaro in Covent Garden
7/10
Polpo is one of the first restaurants to popularise the concept of Italian tapas. Instead of being assualted with bottomless volumes of carbs and deep fried meat, Polpo instead takes inspiration from the bacaro of Venice. The authenticity of Polpo is buoyed by its insistence to use the correct terminology, and so these tapas are elevated with the frilly titles of 'cicchetti', 'crostini' and 'crocchette'.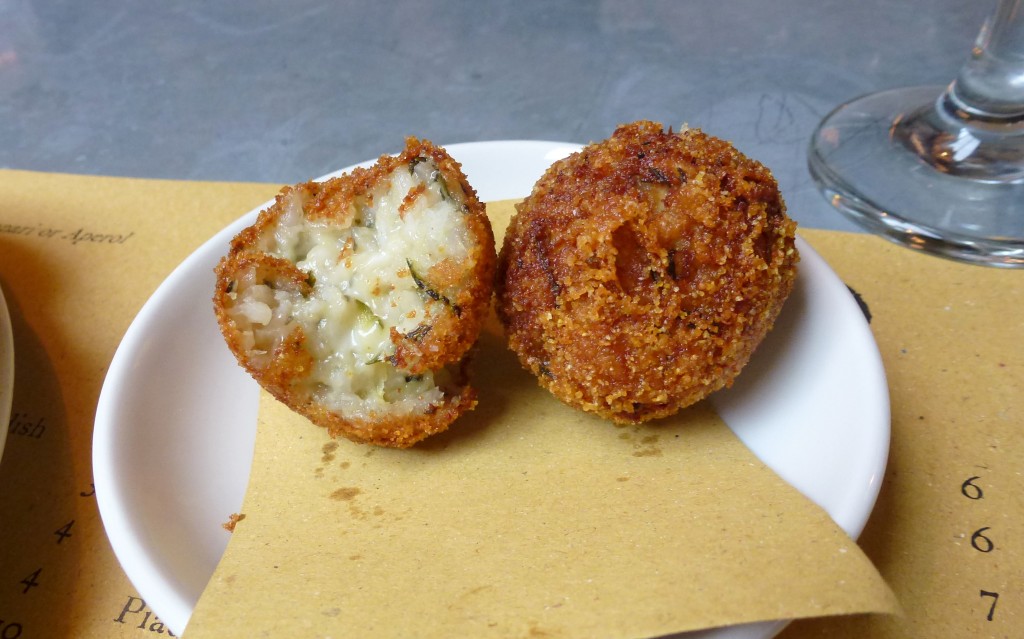 Having never been to Venice I could not speak to the legitimacy of the food, but provenance aside, there is much to be delighted by. Here you will find thick-skinned pops of hot-cheesed arancini, or stout potato and parmesan croquettes the size of a fat man's index. There is chewy crostini smeared with chopped liver, and a feasting plate of all things buffalo – from the milky cheese to the cured meats.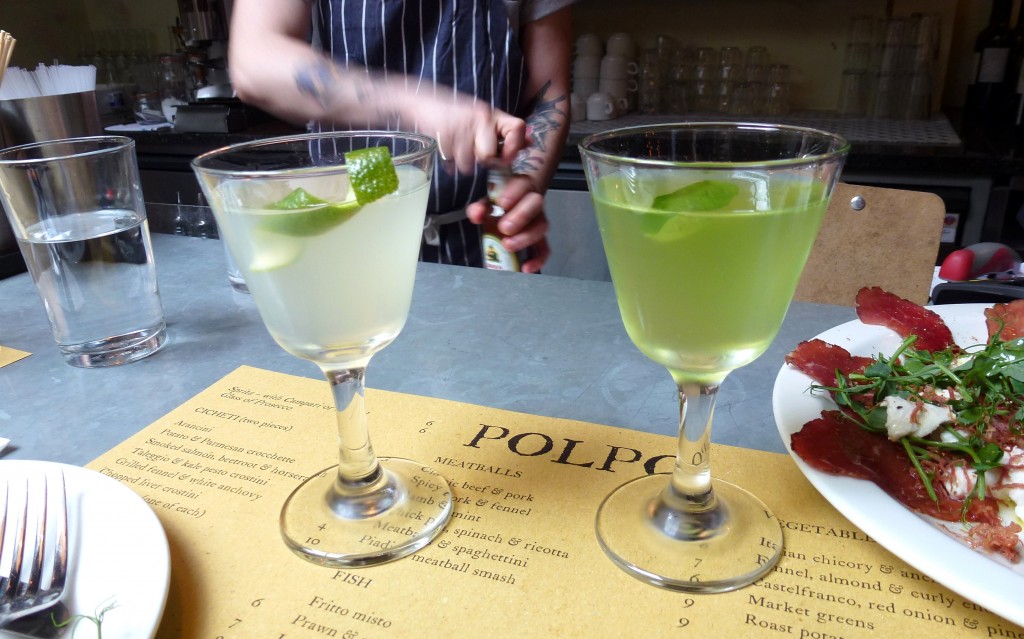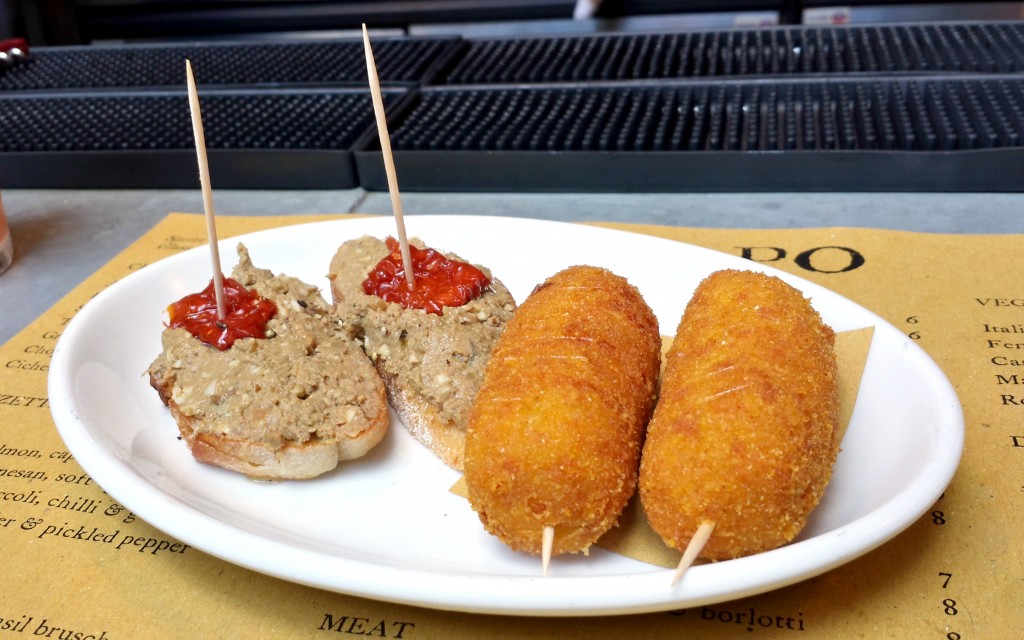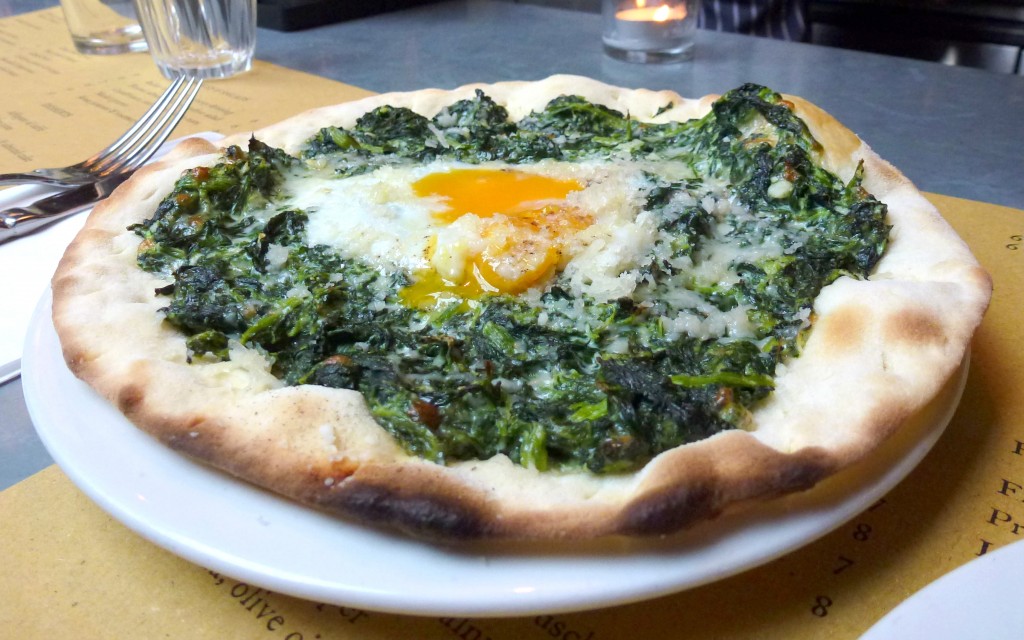 For the diehard pizza fiends there are crisp rounds of pizzette topped with such things as spinach, parmesan and runny egg. Meatballs are also well represented with a selection of half a dozen – ranging from the classics to chickpea and ricotta. Our lamb and mint ones are fist-sized bad boys glossed with a sauce of heritage tomatoes and aromatic herbs.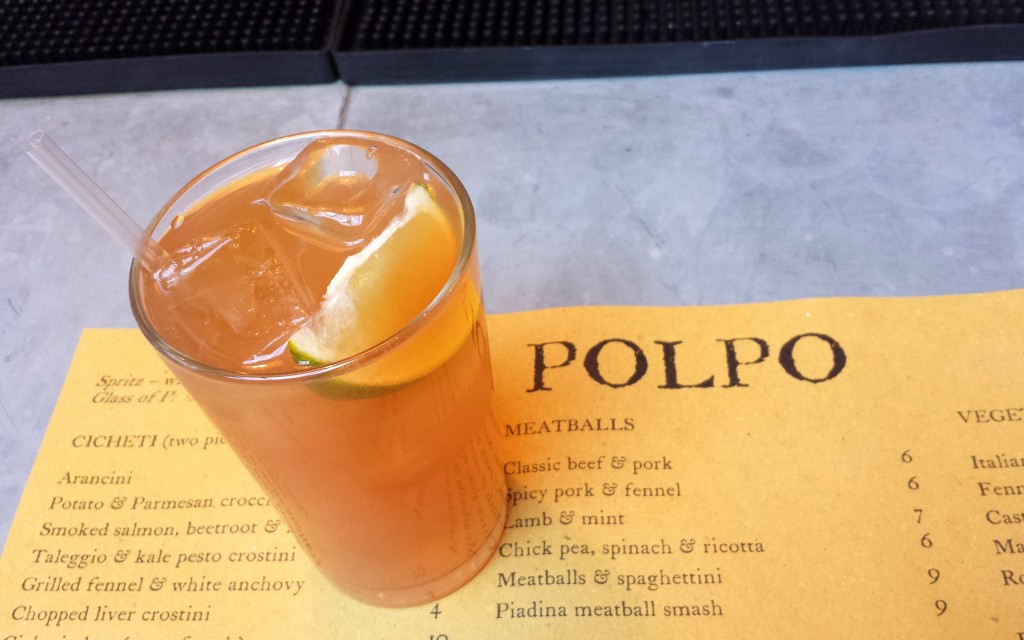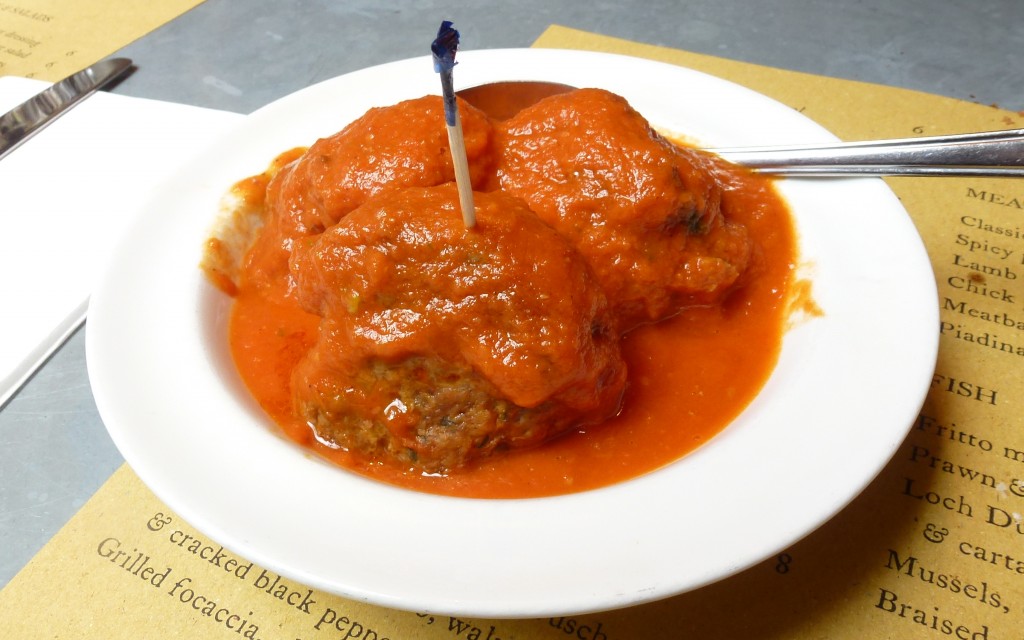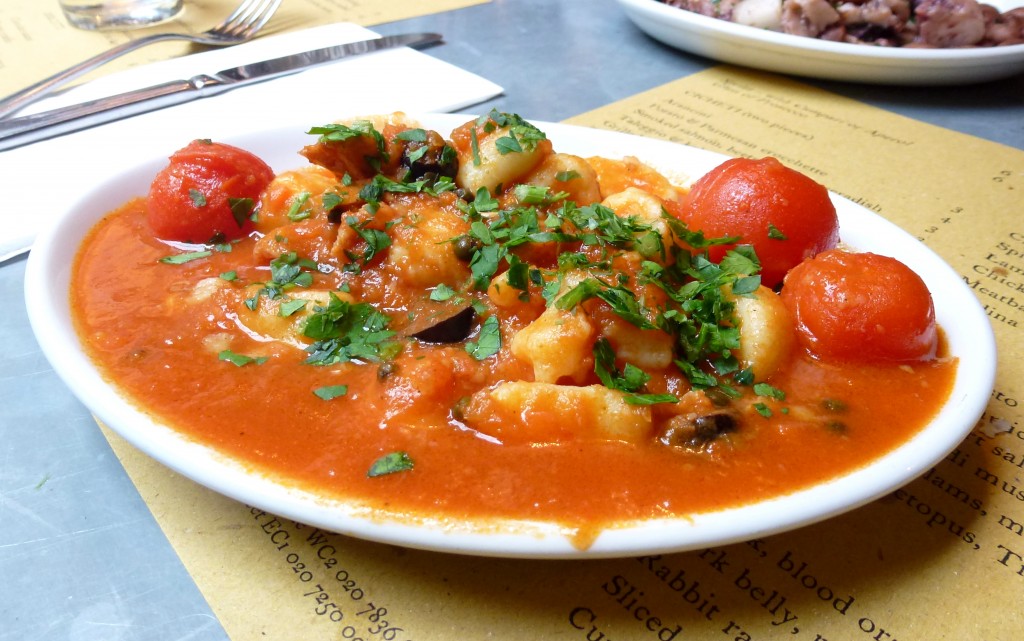 When the meat isn't ground and balled, it finds itself served as slices of flank steak. Atop these juicy slabs is a flurry of rocket and shaved parmesan, which compliments the meat with a manner in keeping with everything thus far. That is, letting a select few ingredients come together with an unfussy kind of enjoyment.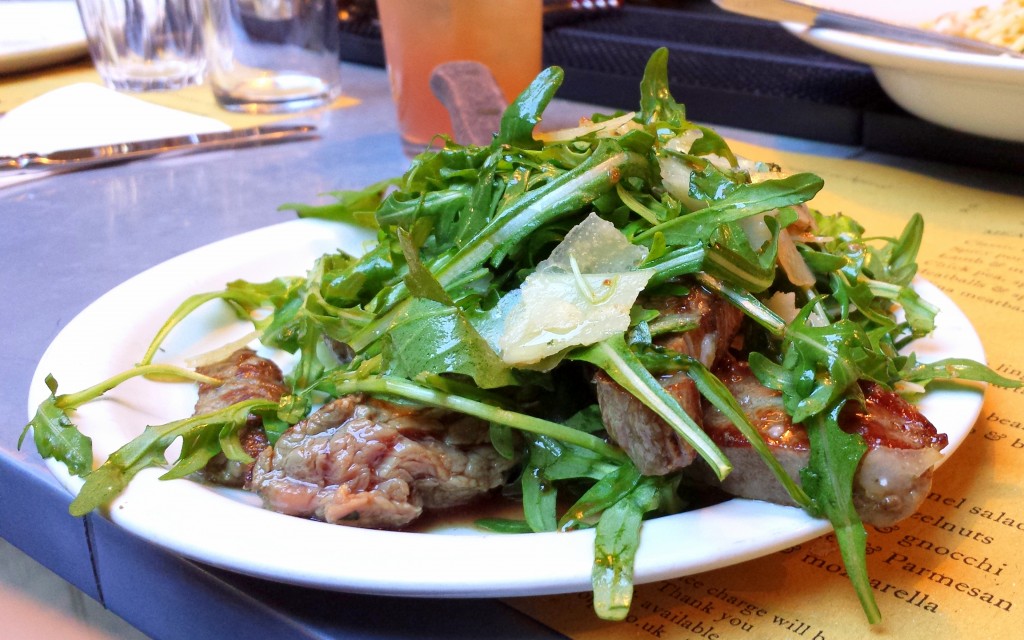 Alas, this higher standard escapes the namesake dish of Polpo – braised octopus with beans. This firstborn of our Poplo is resolutely underwhelming – a featureless sea of borlotti beans are peppered here and there with the pallid tentacles of our eight-limbed mascot. Another dish to avoid would be a salad of duck, blood orange and fennel, which tastes like luke-warm leftovers saved from the compost heap.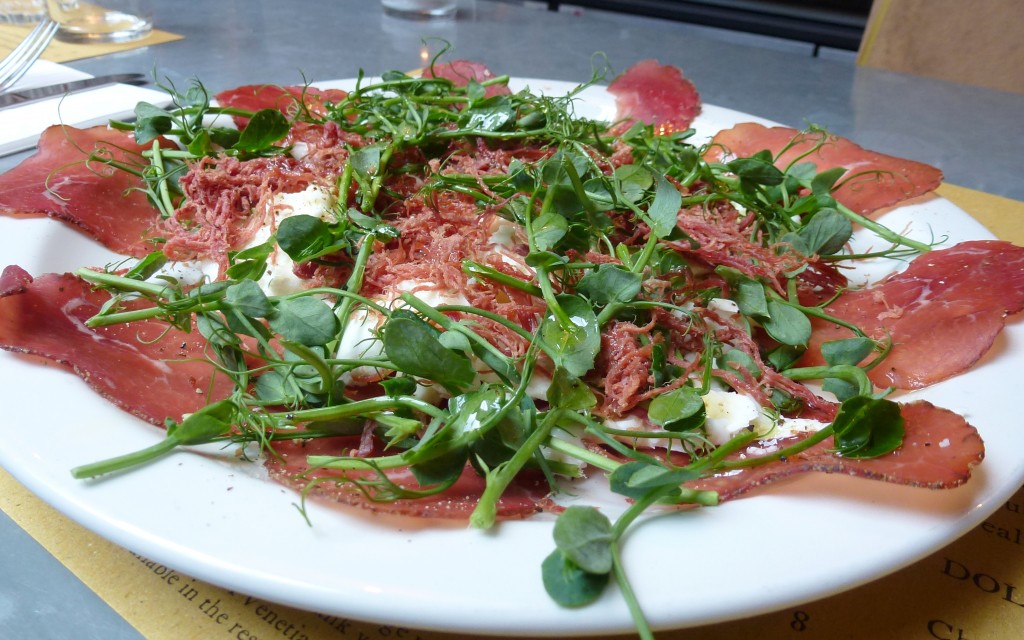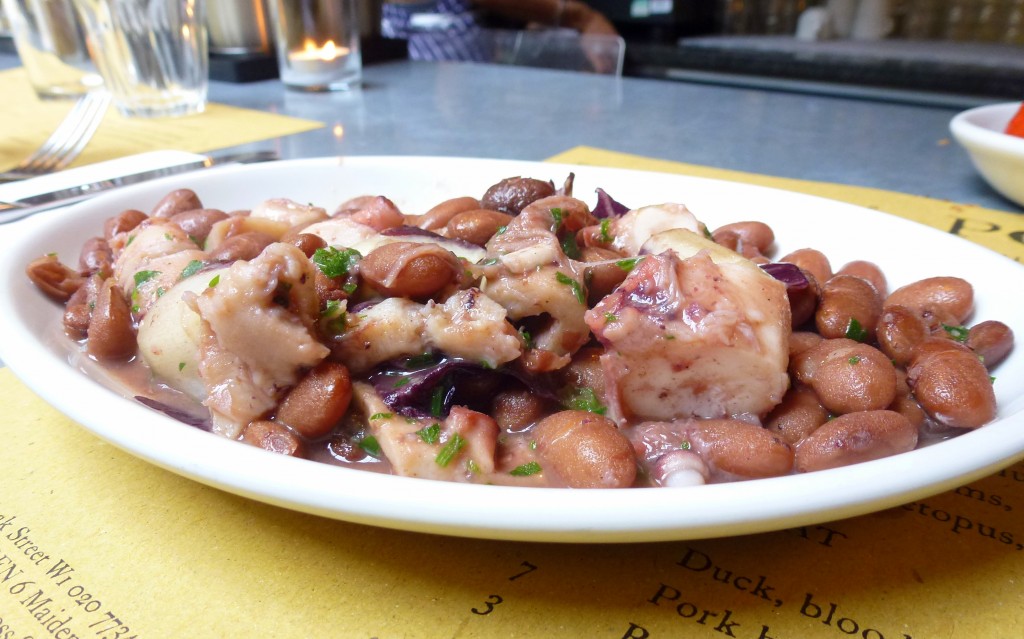 Barring the few inconsistencies, the homely goodness and lack of sniffy grandeur make Polpo a comforting spot to eat in. Most of our food has been exceptional in this regard, and we leave flush-cheeked and fortified. Mamma mia!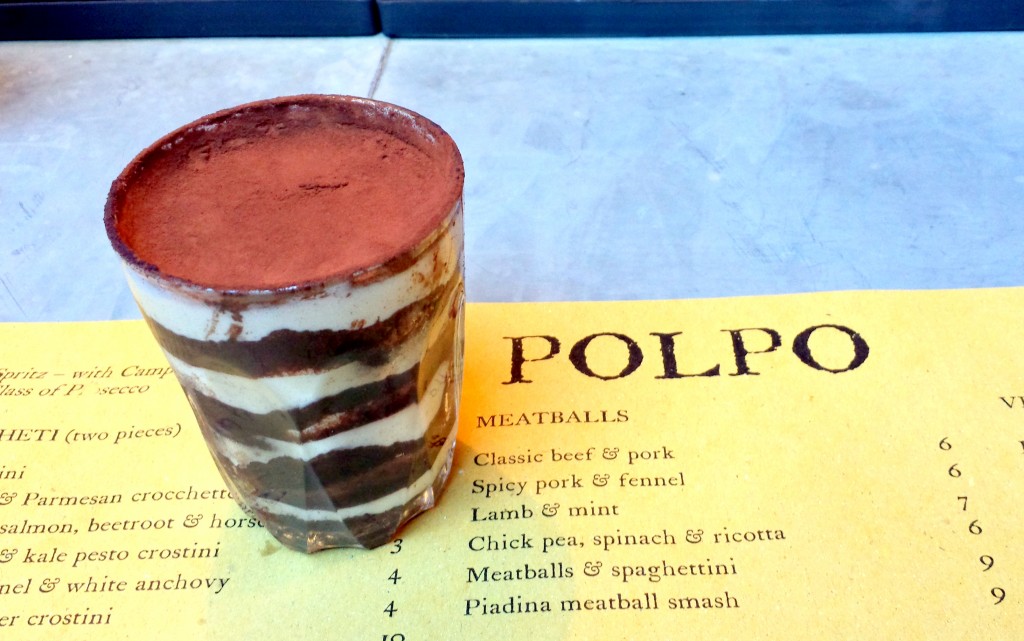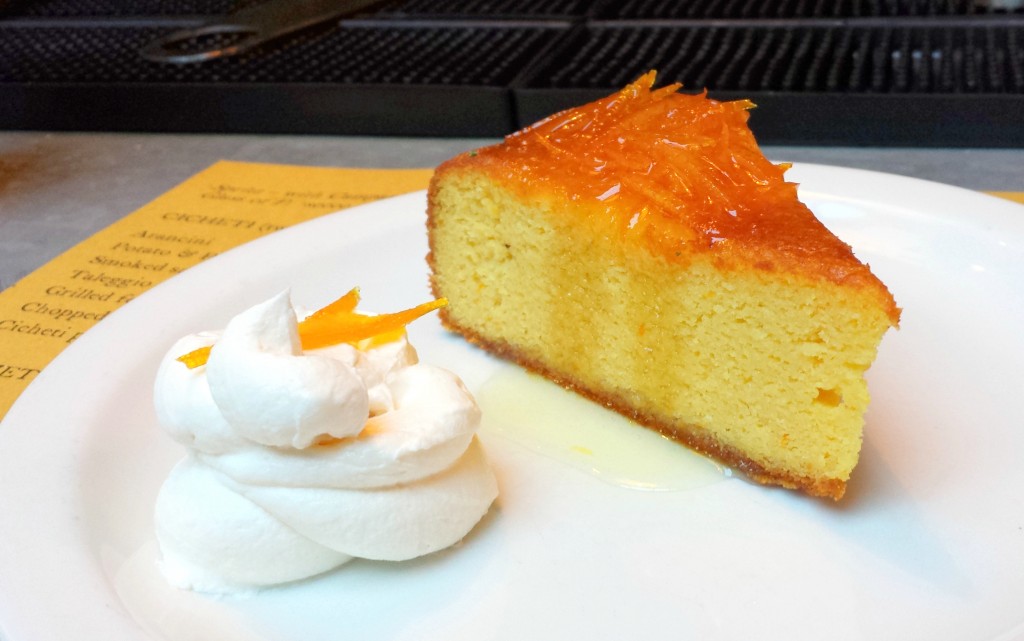 Tube: Covent Garden