Afternoon tea – sweet puds
Pudding Bar is a Soho based pop up, the sort that will actually close its doors (by January 2015). Loyal followers can be at ease however, as the owners Emily Dickinson, Pete Cawston and Oliver Whitford-Knight are in the process of finding permanent premises.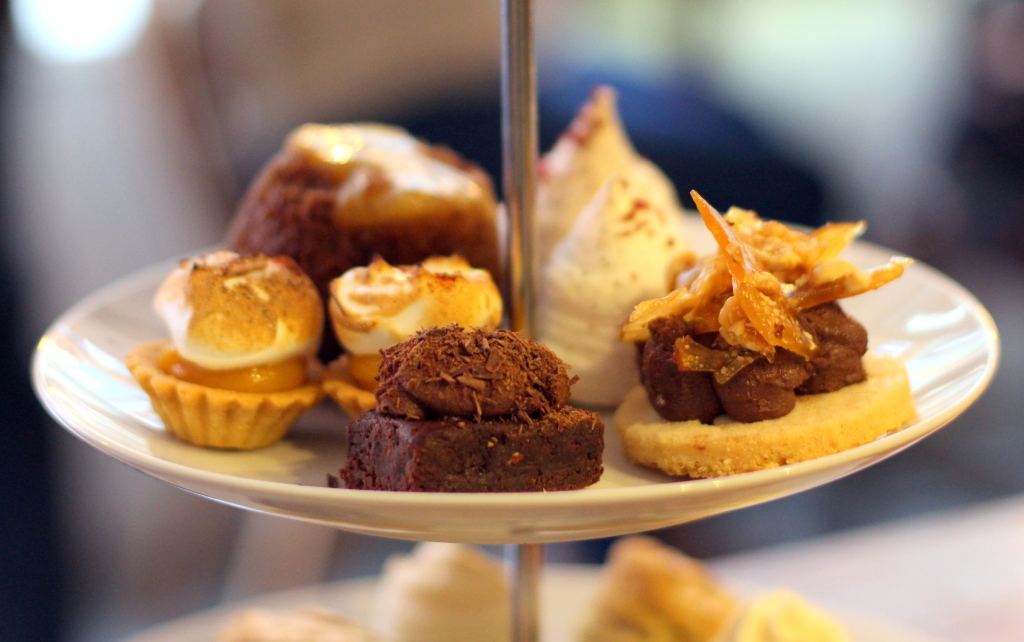 Our three-tiered tea stand groans under the weight of all the lovely things on offer, from 'Strawberry Bombs' of French meringue with whipped strawberry mousse to unctuous squares of brownie with dark chocolate ganache, and sweet little blueberry financiers.
An upside-down cupcake is perfectly pudding-like, and reminiscent of those home economics classes that I was so desperate to get into in year 3. That's not a put down – I love that an old favourite has been reinventing with sizzling ginger and muscovado-soaked pineapple sponge. Along with these are a selection of petit fours, which include strawberry & chilli pâte de fruit and spiced banana marshmallows.
In between these tooth-decayingly sweet treats, try bites of scone and airy spread. There are earthy walnut creations in sepia tones, flecked with fragments of nuts and raisins and served with banana clotted cream and blackberry jam, and tangy buttermilk scones with raspberry jam.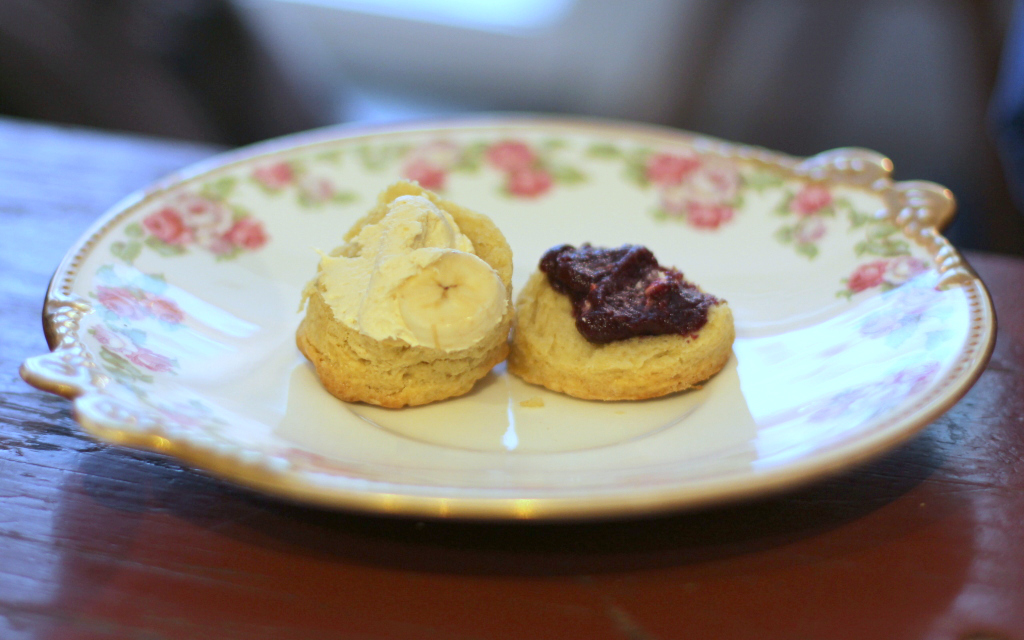 Although the setting is haphazard and more shabby than chic, I can't think of a single person who would not find the afternoon tea at Pudding Bar delightful. The only thing left to do is to highly recommend that you take yourself to it whilst you still can.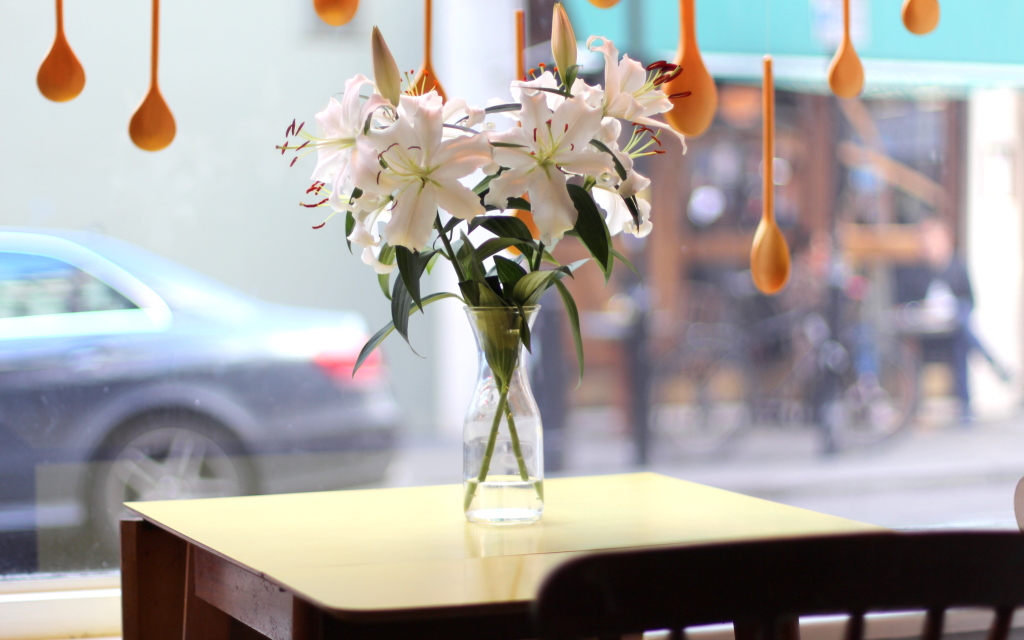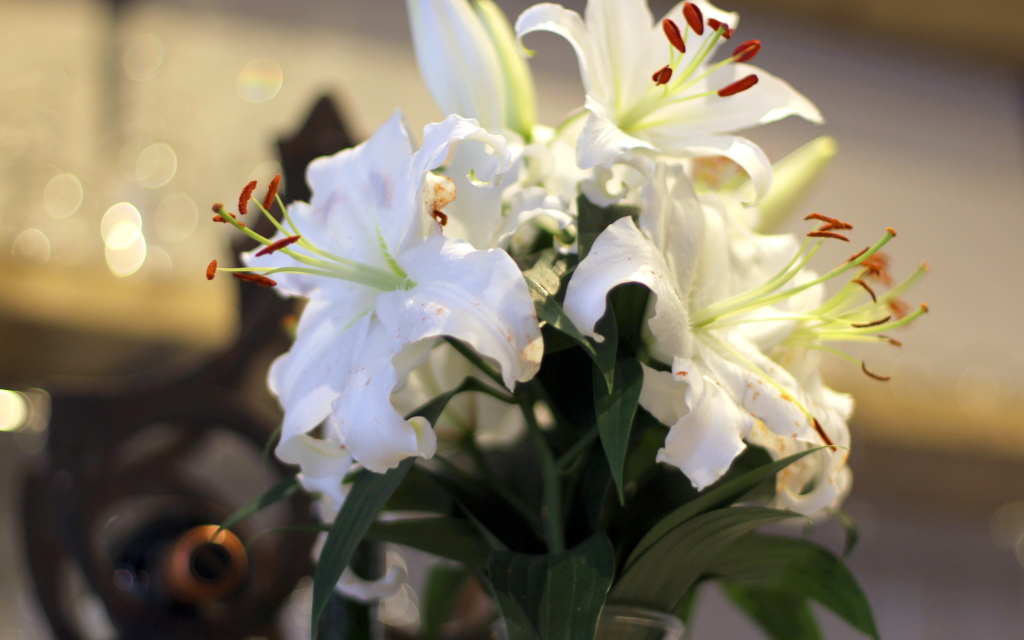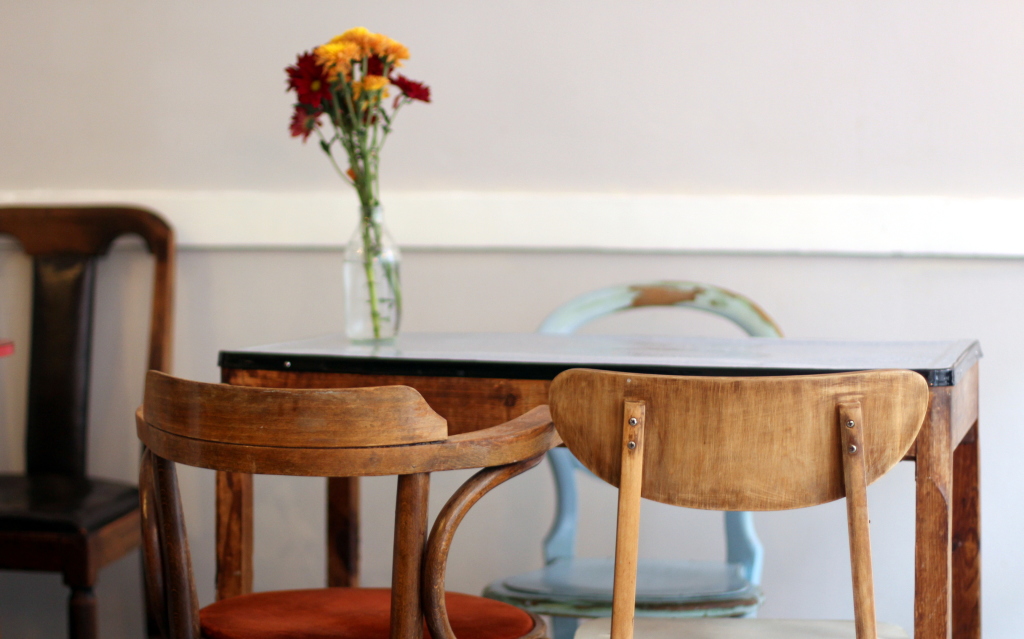 This pop up is currently closed
I was invited to review afternoon tea at Pudding Bar