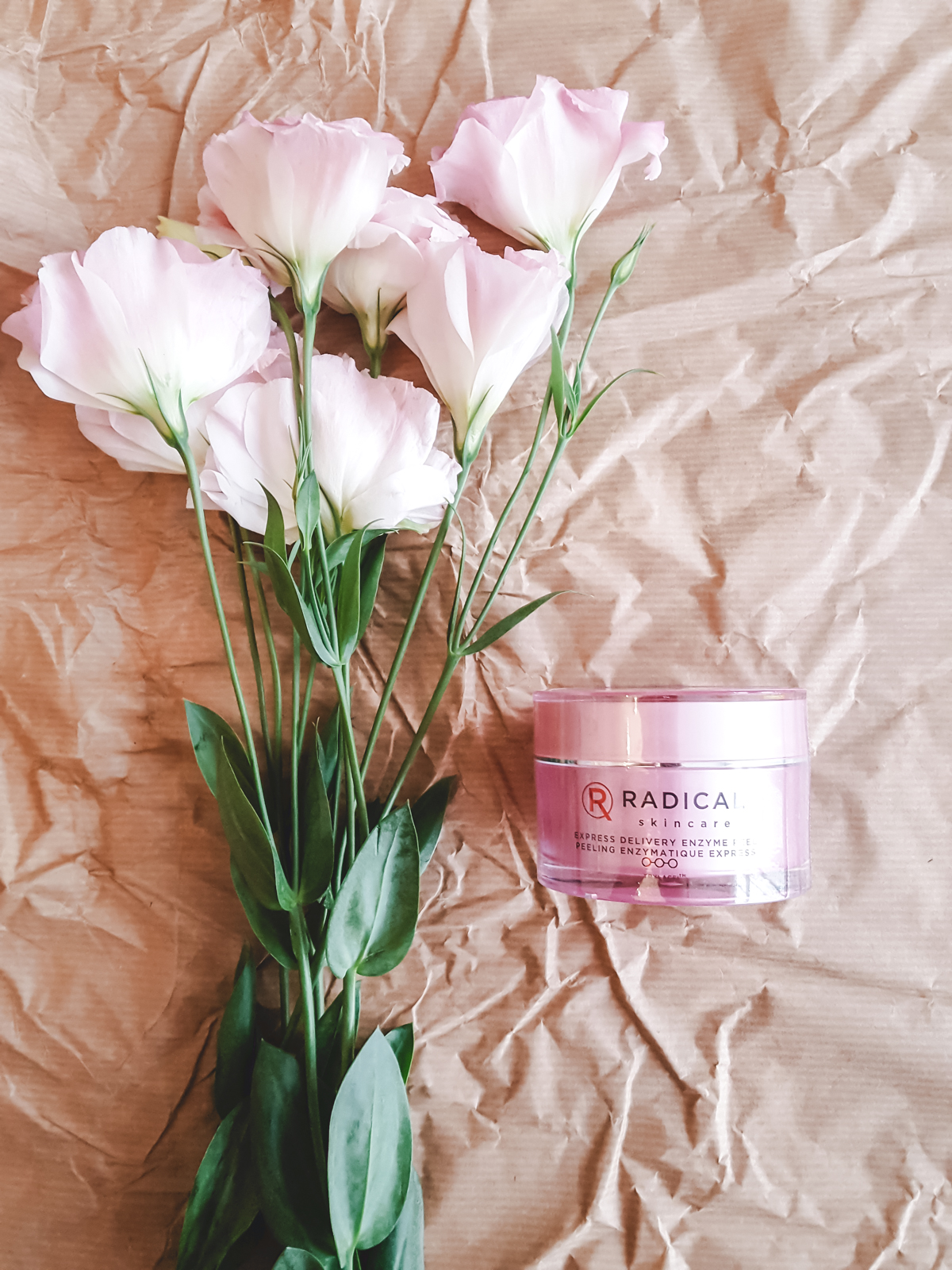 Exploring Radical Skincare
The first time I heard about Radical Skincare and their unique Trylacel technology was at a spa in the country. It was at the end of a long winter, and my skin had suffered somewhat from the dry conditions.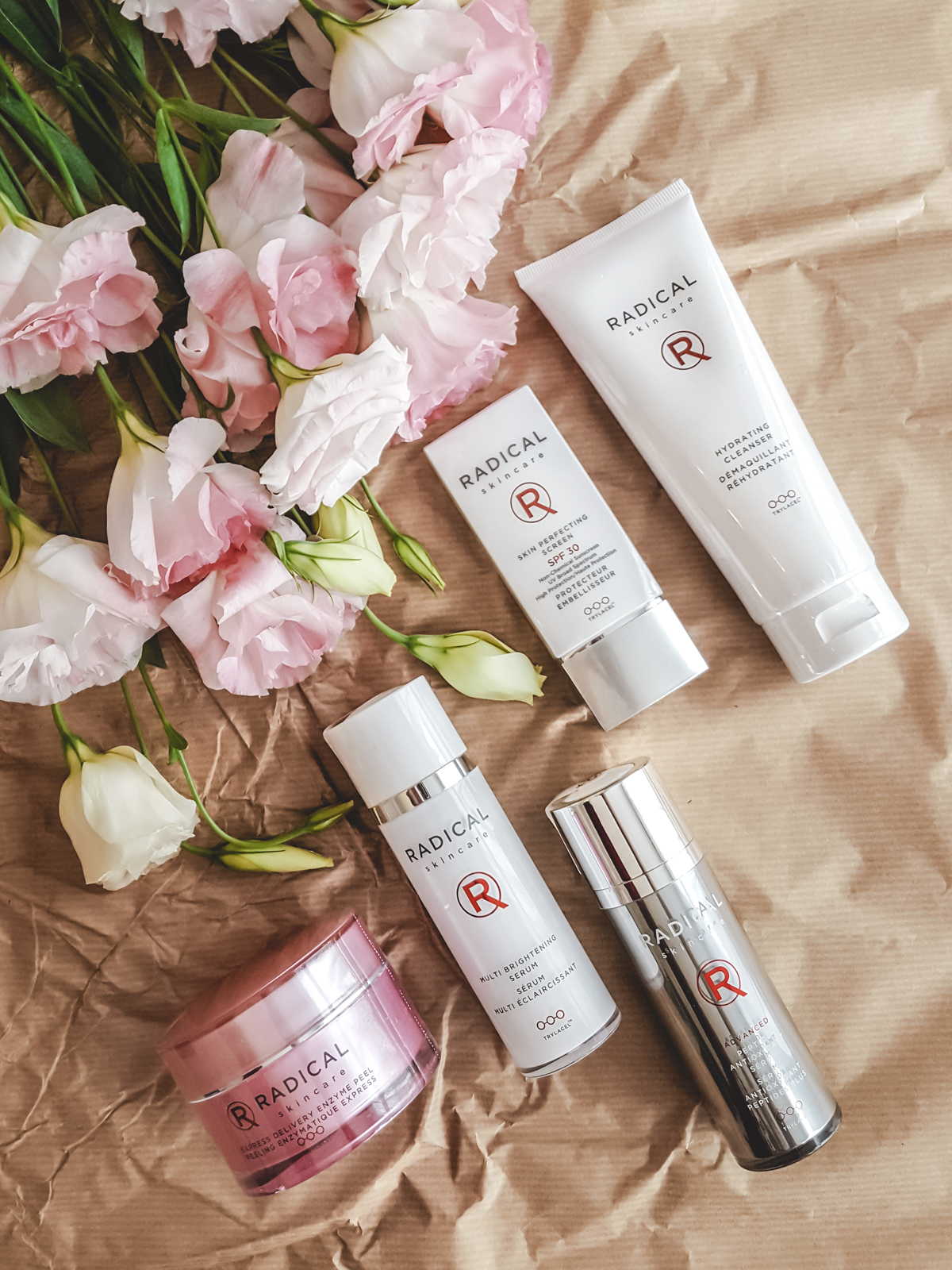 I was there with friends to unwind, and also to try to get my face back to normal with some professional TLC. While my facialist massaged some unrelated products into my skin, she told me that, actually, it might be something from the Radical range that could help.
Who are Radical Skincare?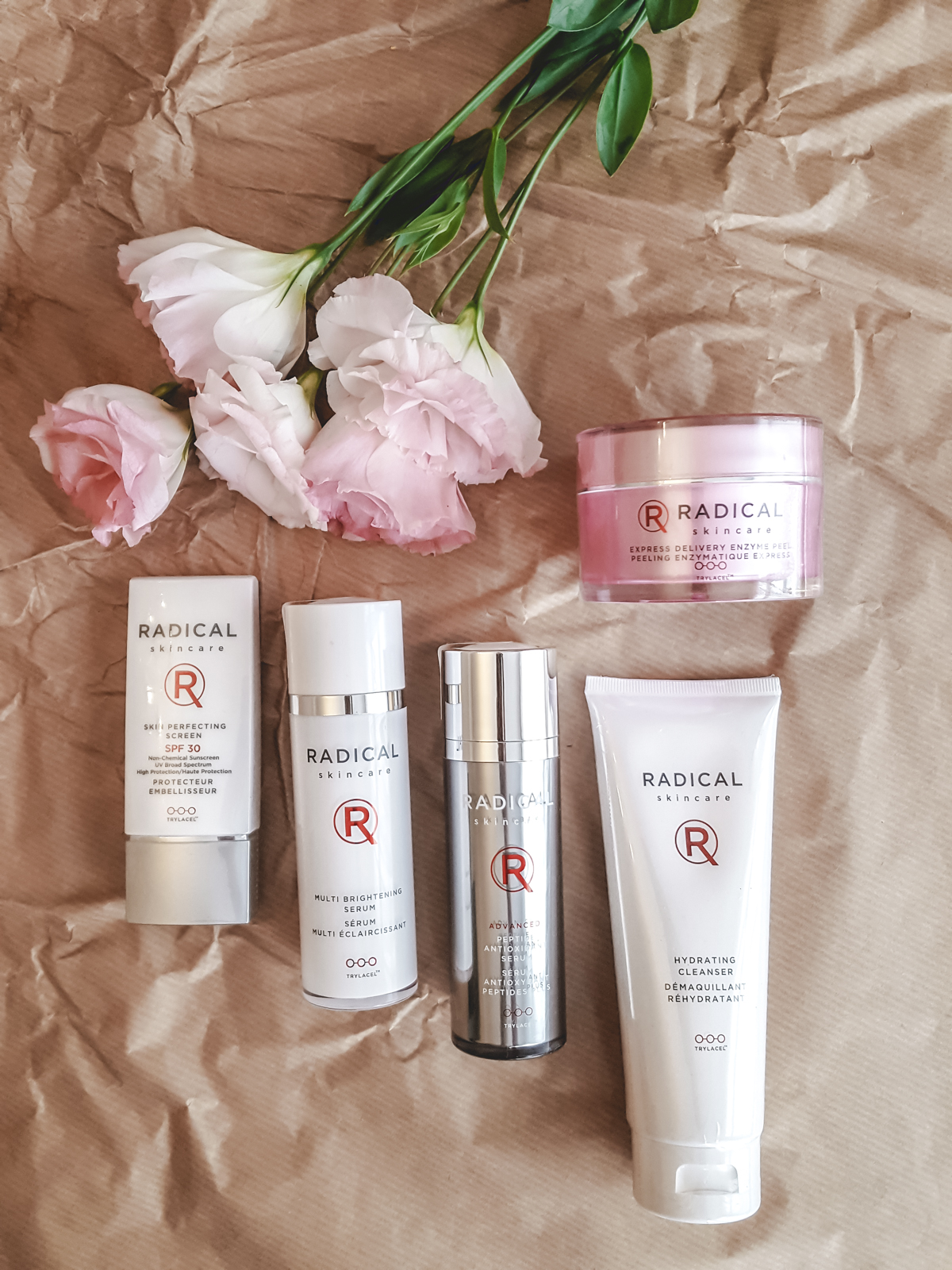 Radical Skincare is a company founded by two sisters, who suffered from a range of their own skin conditions, and set out to help heal those.
From this desire Radical Skincare was born, from which they created and patented Trylacel technology.
Now I don't know the ins and outs, but apparently this 'helps focus antioxidants to combat the symptoms…. of free radical damage'
For me, the proof is always in the pudding. Almost a year on from that spa visit, and having tried a couple of the Radical Skincare products for myself, I do have some of my own recommendations.
A 3-in-1 cream cleanser
Sometimes, my skin can be a bit touchy. One wrong look and my face gets blotchy, sensitive and just generally in a bad mood. All my usual skin saviors cease to work when this happens, except for one. The Radical Hydrating Cleanser.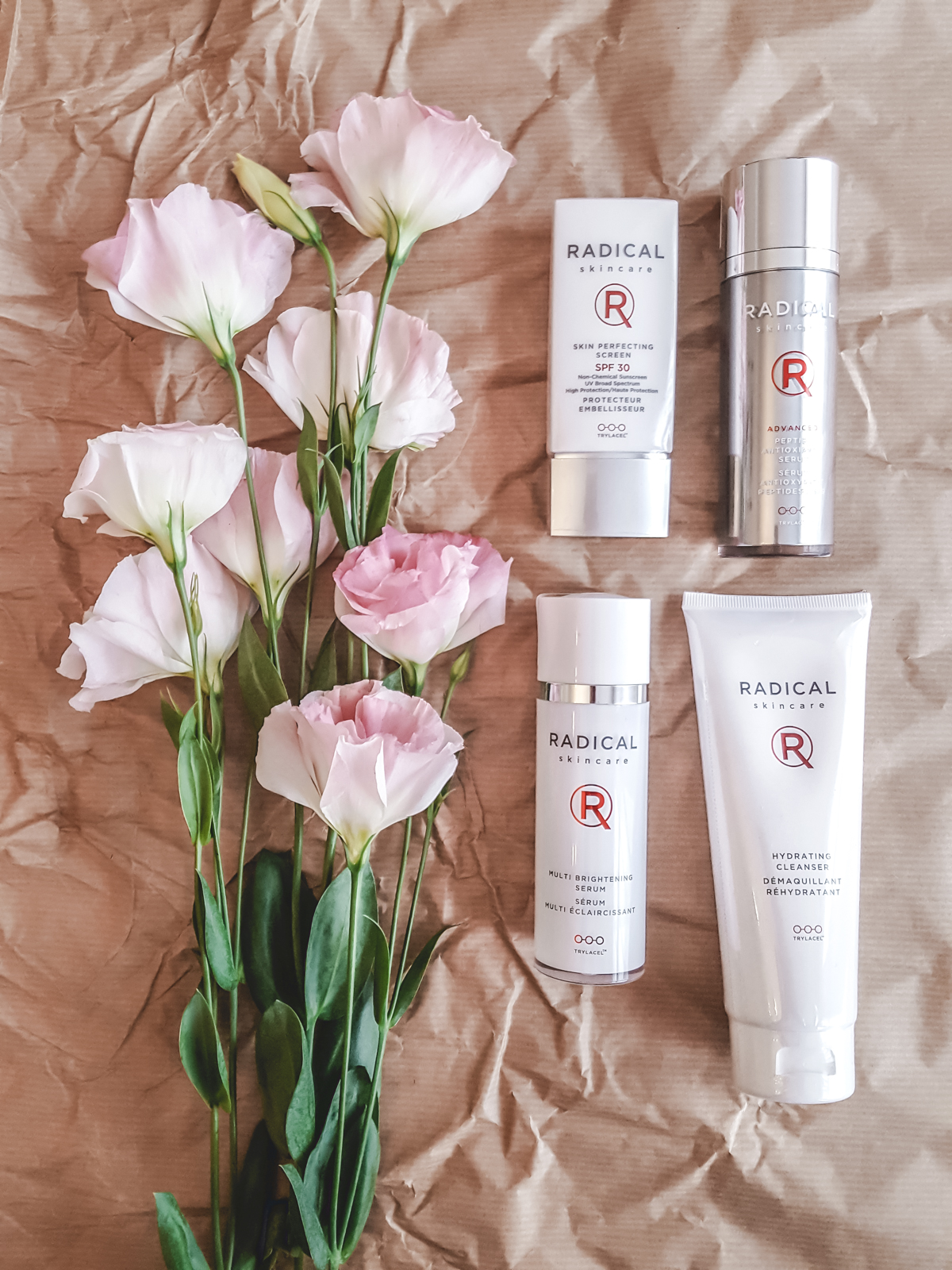 The Radical Hydrating Cleanser is a super lightweight cream cleanser, that cools, cleanses tones and hydrates my face. Which means that when I'm having a bad skin day, I don't have to put a zillion different things. All I have to do is wash my face with the Radical Cleanser, and then just leave it to breath.
I really like that is has a bright, fresh orange scent too :)
Radical Multi Brightening Serum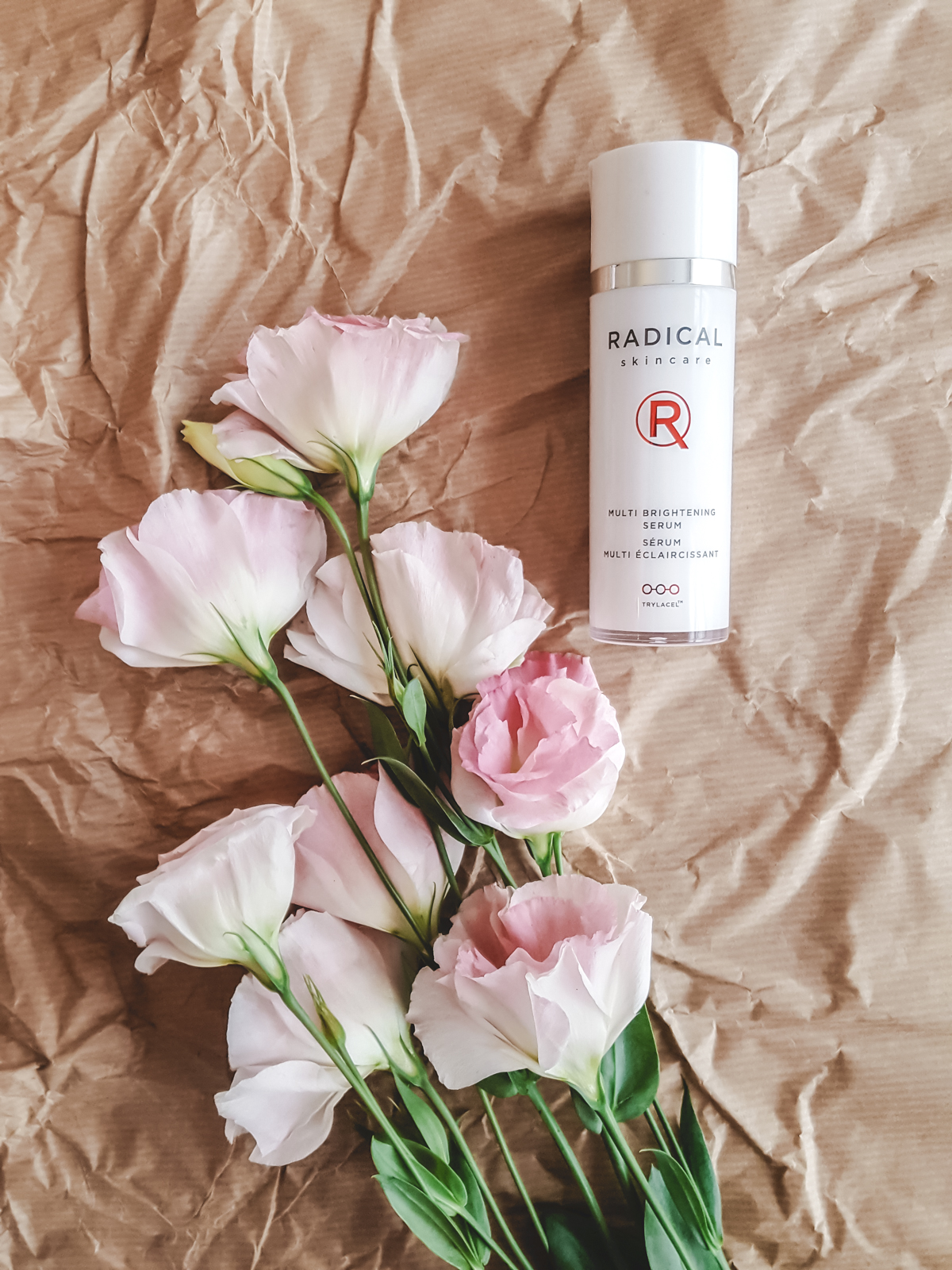 The Radical Multi Brightening Serum is something I use when I know that I haven't drunk enough water. It's a quick fix to a deeper problem, I know, but it does help to bring back a glow when my skin is looking a bit dull.
The Multi Brightening Serum combines anti-ageing active agents with the Trylacel anti-oxidant technology. It also boasts algae extract and vitamin C even out skin tone, and sea lily extract as a gentle exfoliant.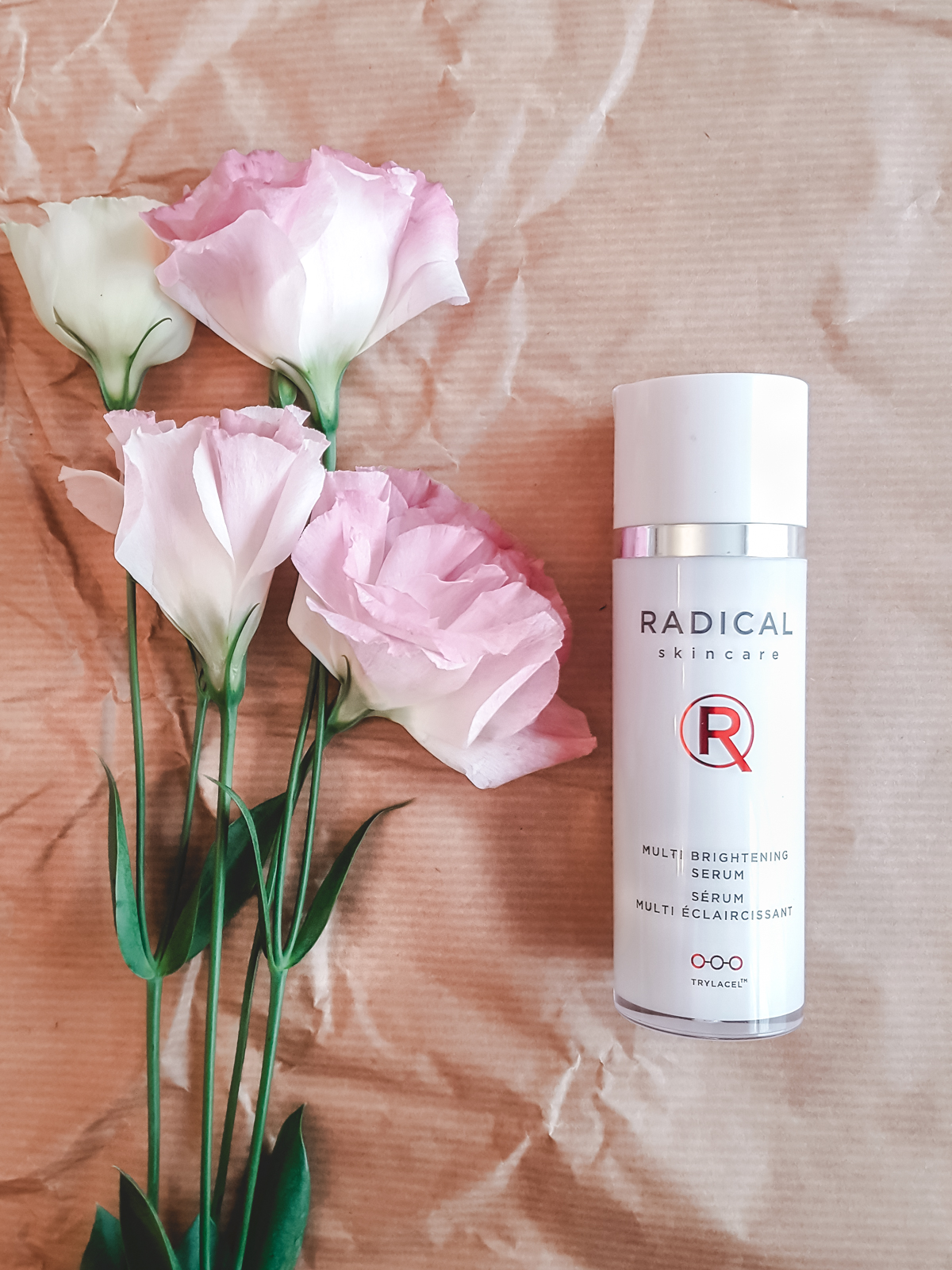 I guess in 10 years if I start to age with grace we could notch it down to the something I've been doing here #fingerscrossed
Express Delivery Enzyme Peel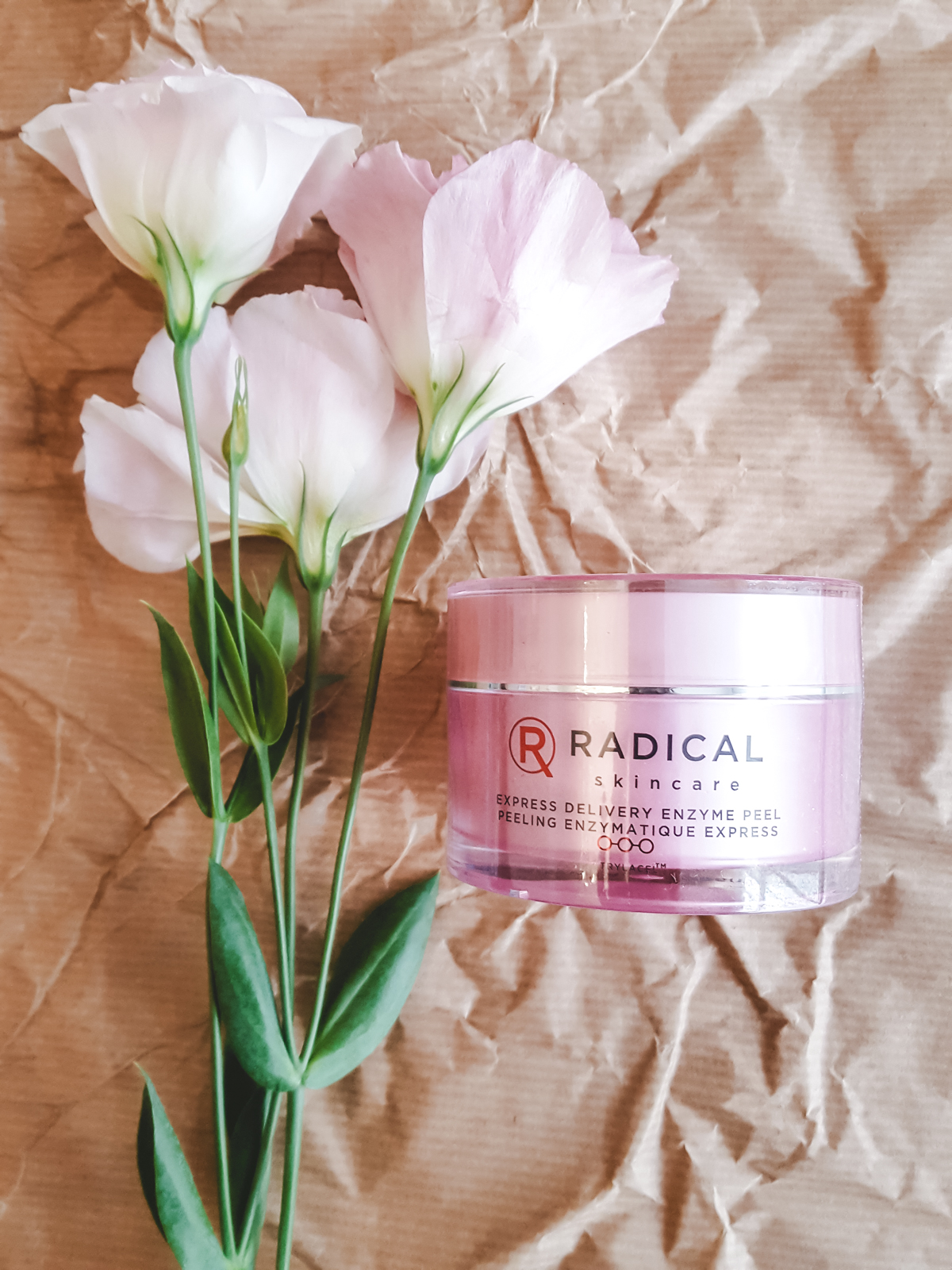 Now this is probably my favourite of the bunch from Radical!
The Express Delivery Enzyme Peel is an exfoliating gel that you massage into your skin continuously for a few minutes. It lifts off dead skin cells and helps to even out skin tone. I especially love that it works to reveal newer skin, whilst also not being too abrasive.
So those are my three favorite products so far from the Radical Skincare range. I've also got the SPF30 Skin Perfecting Screen with, wait for it, Diamond Powder (!!!), that I'm waiting to try out properly in summer. I'm quite liking it as a base under make up now, but I think it will really shine when the sun comes out.
So there you have it! Have you ever tried any products from the Radical Skincare range?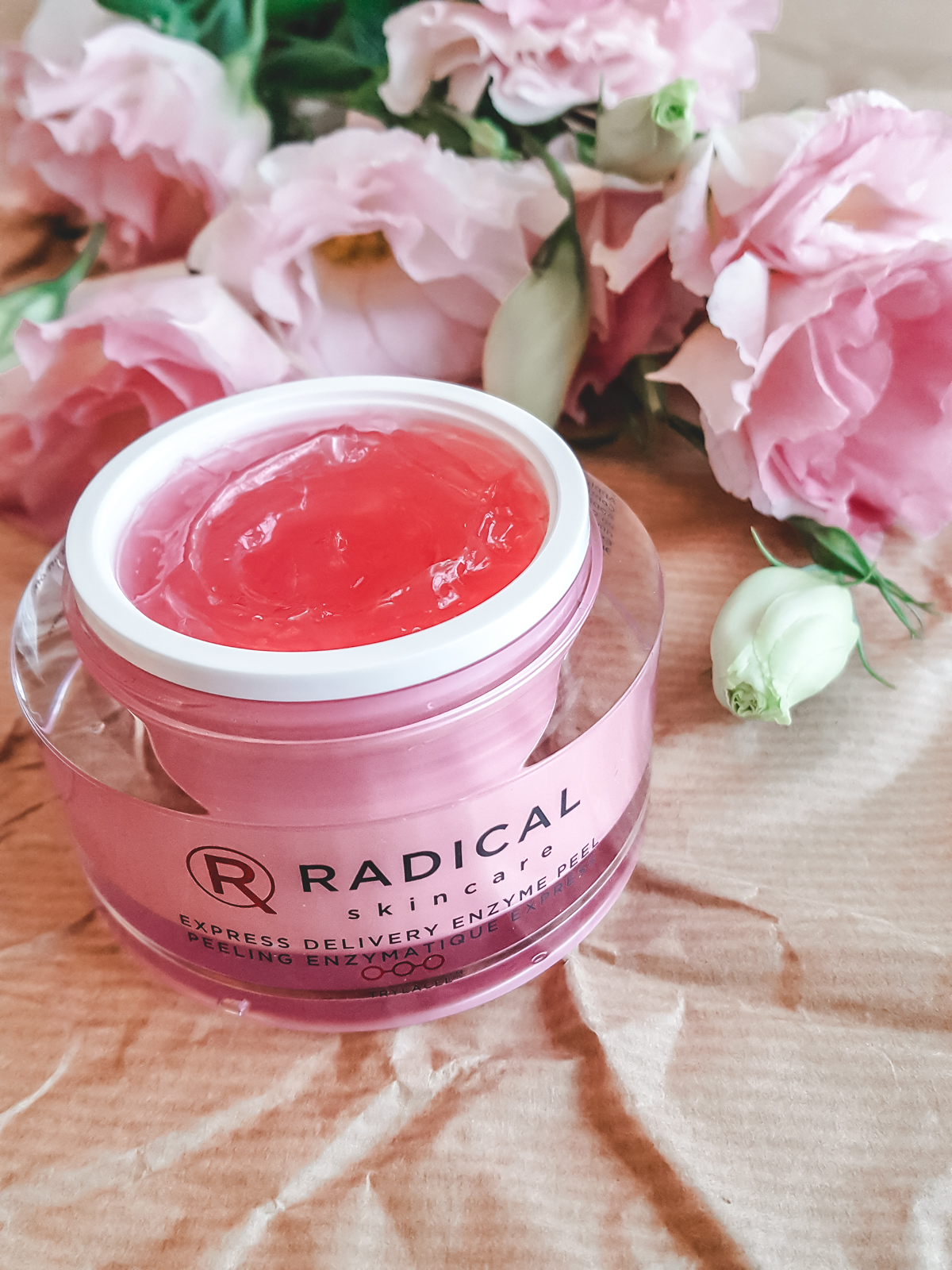 This post contains press samples. All views are our own and as ever we aim to provide useful and honest feedback.