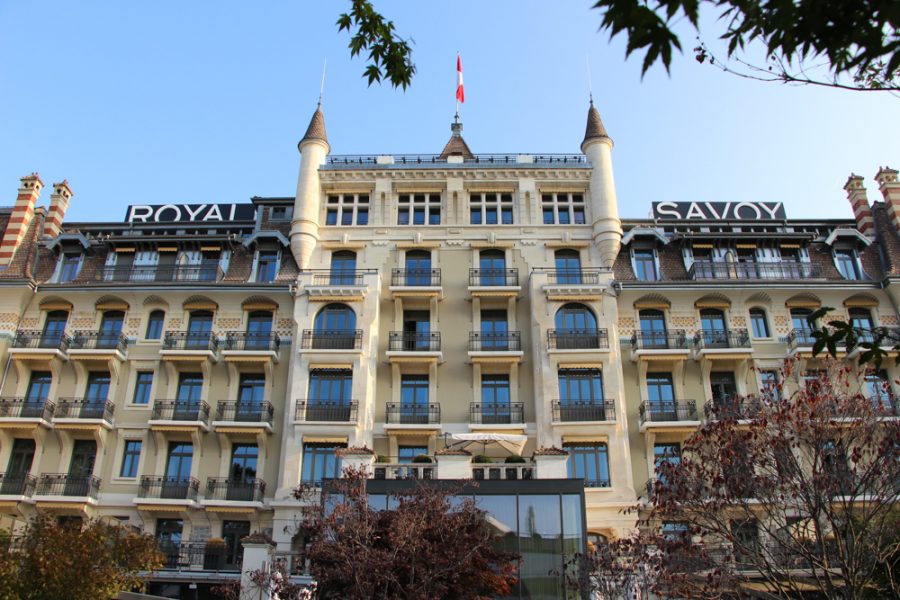 The Hôtel Royal Savoy
With an enviable location between Lake Geneva and the twisting avenues of Lausanne, Hôtel Royal Savoy is a favourite among the luxury offerings in Switzerland.
The historical building with its weaving turrets and wistful spires lends an other-worldly, fairy tale character.
A dramatic chandelier shows off the grandness and scale of the lobby and is complimented by a gallery wall of classic works.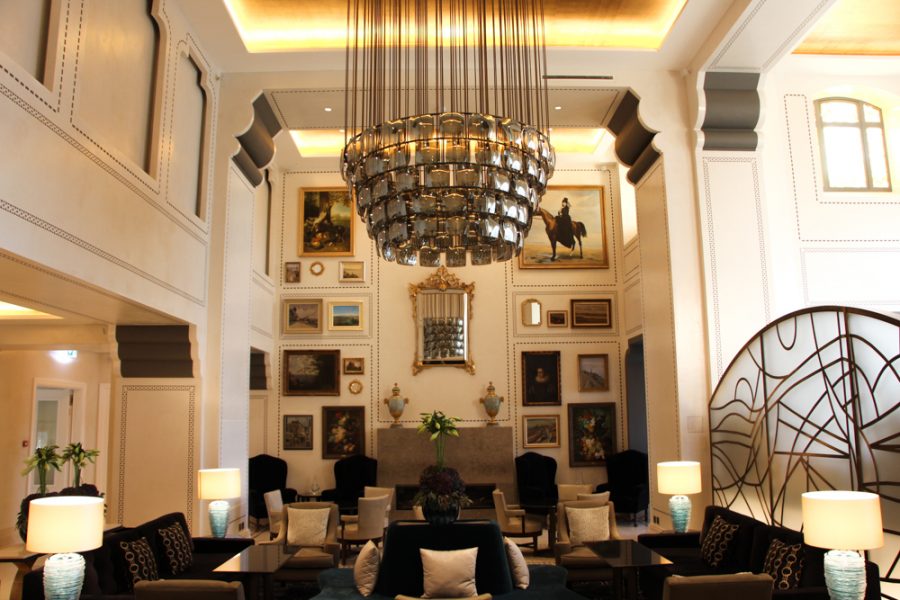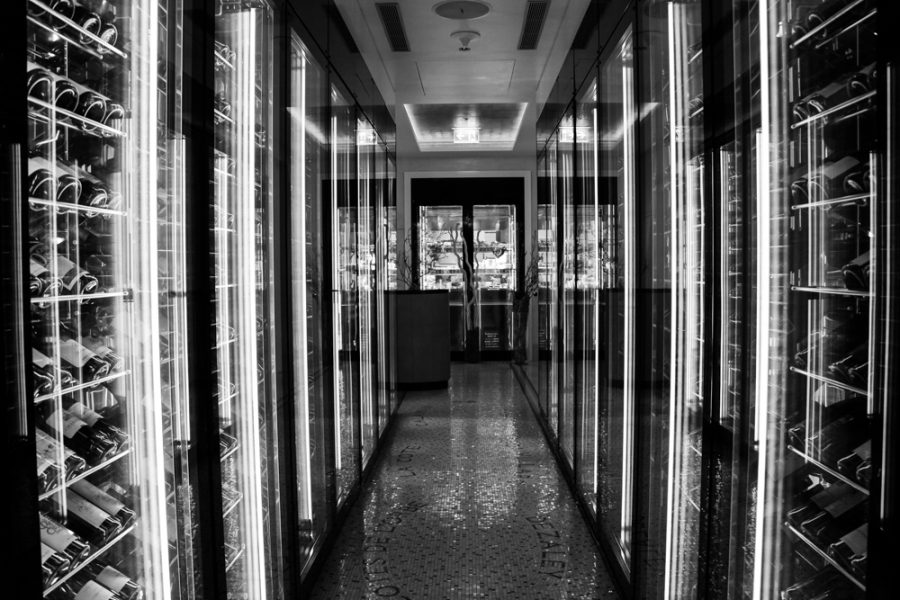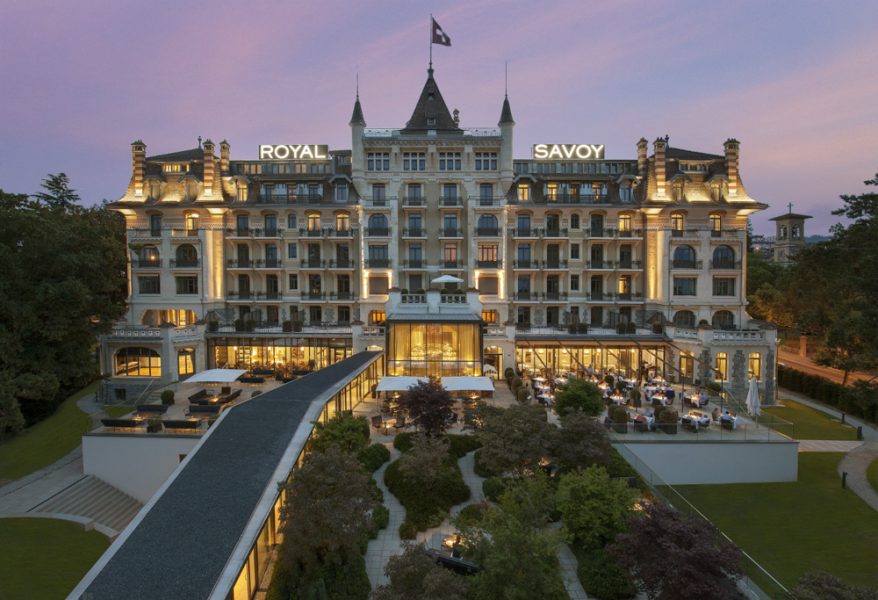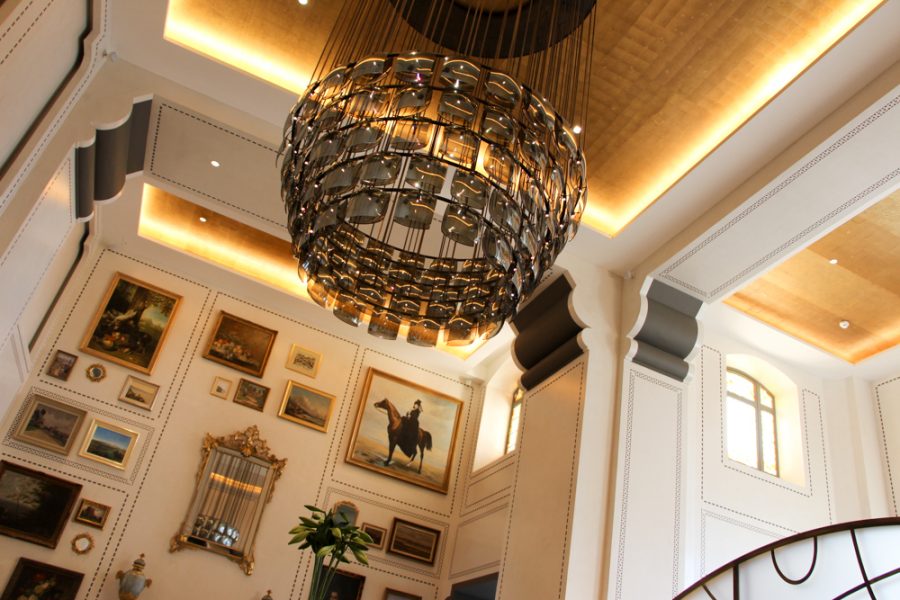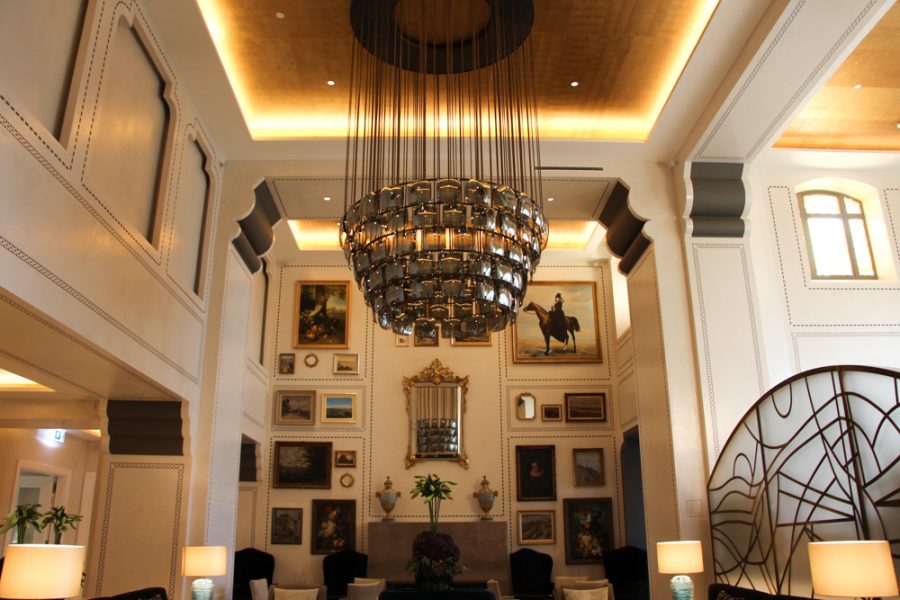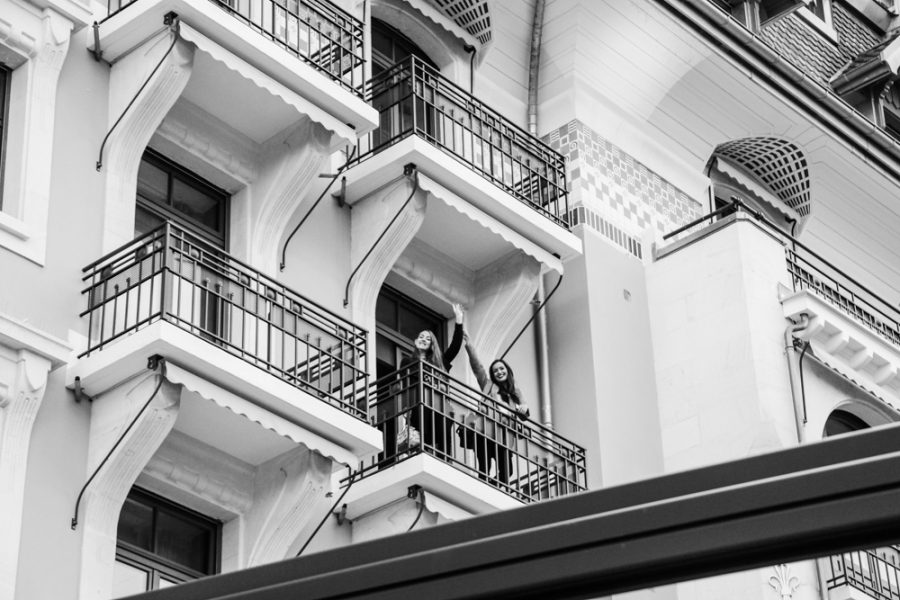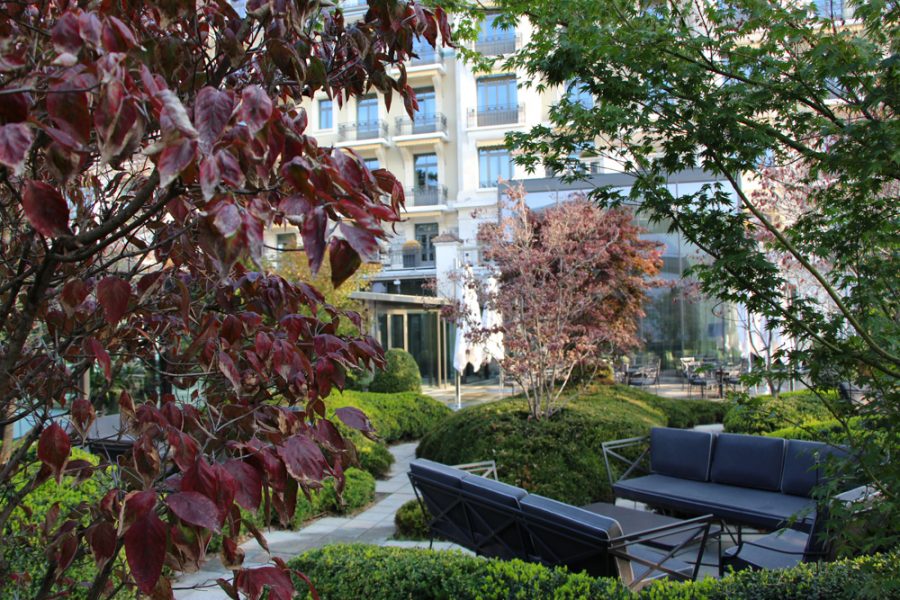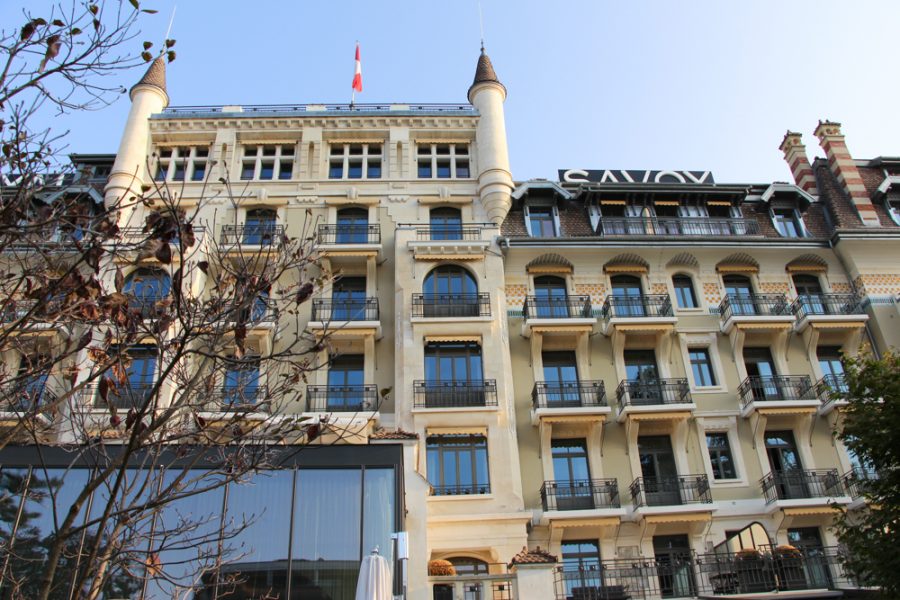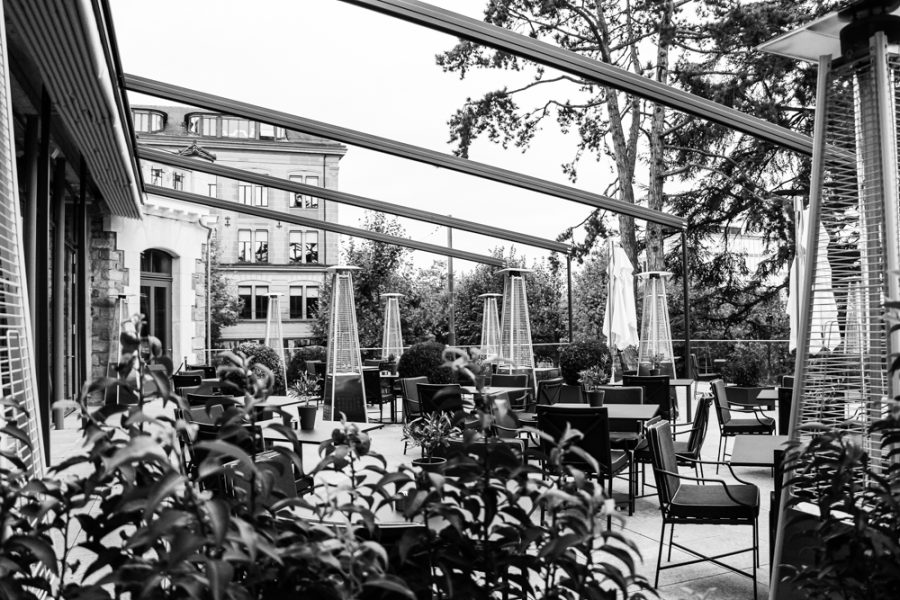 Art Nouveau influences can be found in paintings, sculptures and swirling glasswork. Gilded features are used to add little touches of Gatsby-esque glamour, whilst geometric carpets and tones of charcoal and mahogany give a firmly expensive feel to the entire hotel, from its rooms and suites to it restaurants and spa areas.
The Hôtel Royal Savoy Lausanne provides the perfect balance between old school glamour and quiet, assured luxury.
Since its construction in 1906 many a famous visitor has crossed the threshold of this Grand Dame of a hotel. The hotel's modern day revival is thanks to a 6-year long, multi million dollar refurbishment by the hoteliers at Katara Hospitality. Re-opened in 2015 the overall feel of the Hôtel Royal Savoy is as grand as ever, whilst also benefitting from the best high end design features splashed throughout the interior.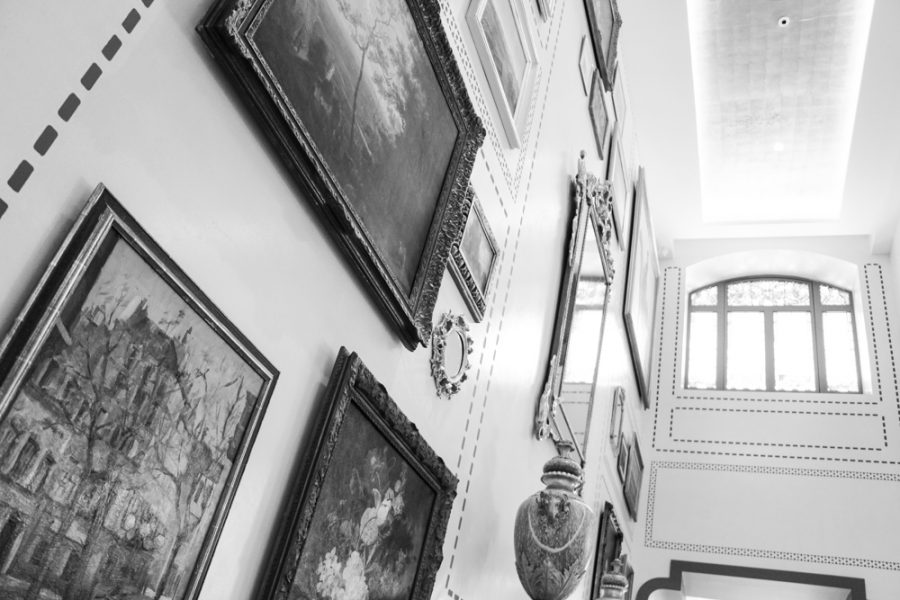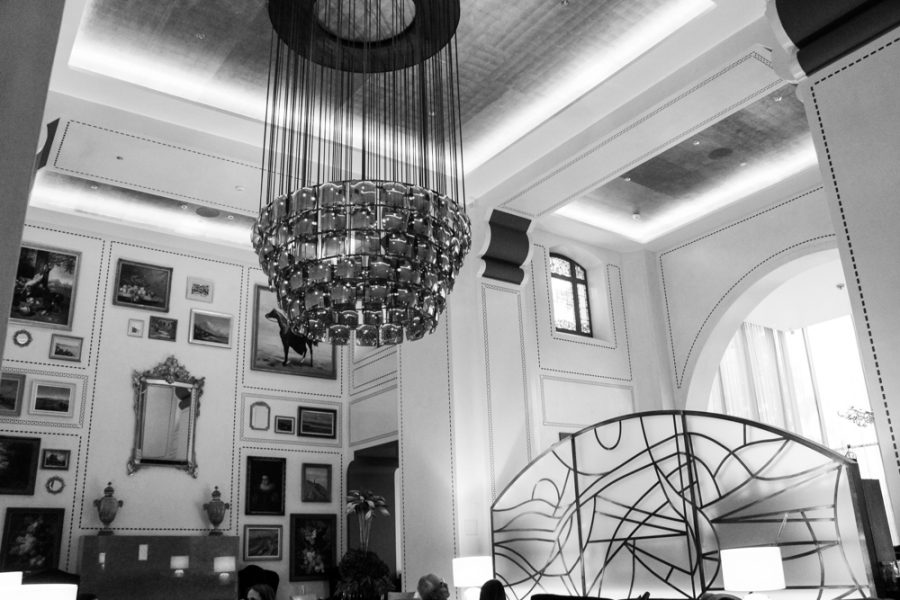 Location
There's hardly a better location than the one in which the Hôtel Royal Savoy Lausanne occupies.
Lausanne is a cultured and energetic city with its own metro system, but also one that is surrounded by a deliciously quiet rural charm. Its landscape varies from a pedestrianized old town down to the pretty waterfront area of Ouchy on Lake Geneva, Europe's largest fresh water lake.
Ouchy with its port and view on to Lake Geneva is a 5 minute walk away from the hotel…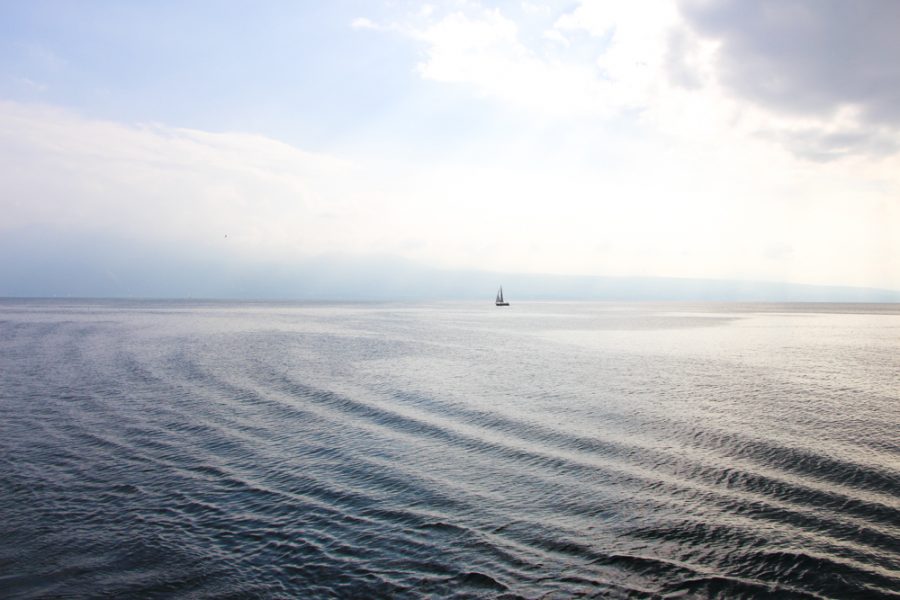 …From Ouchy port you can take a boat out on to the water of the gorgeous Lake Geneva…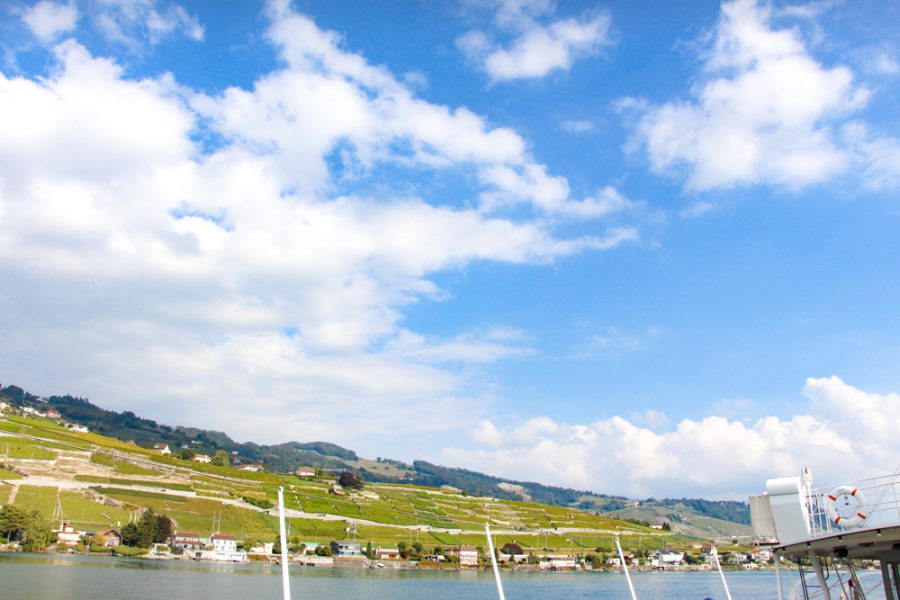 To the Lavaux Vineyard Terraces. This Unesco World Heritage site extends for 14km across the terraces at the foot of Lake Geneva, facing the French town of Évian-les-Bains with a view of the French alps.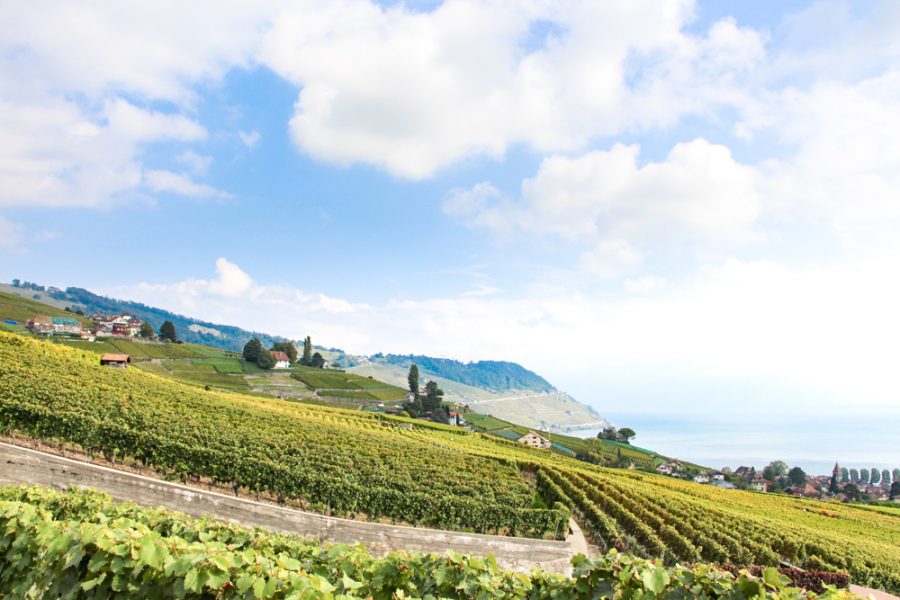 Just opposite the hotel is the metro which will take you further into the city, and that also connects with the wider train network. The hotel is also only a short walk from the deliciously interactive Olympic Museum.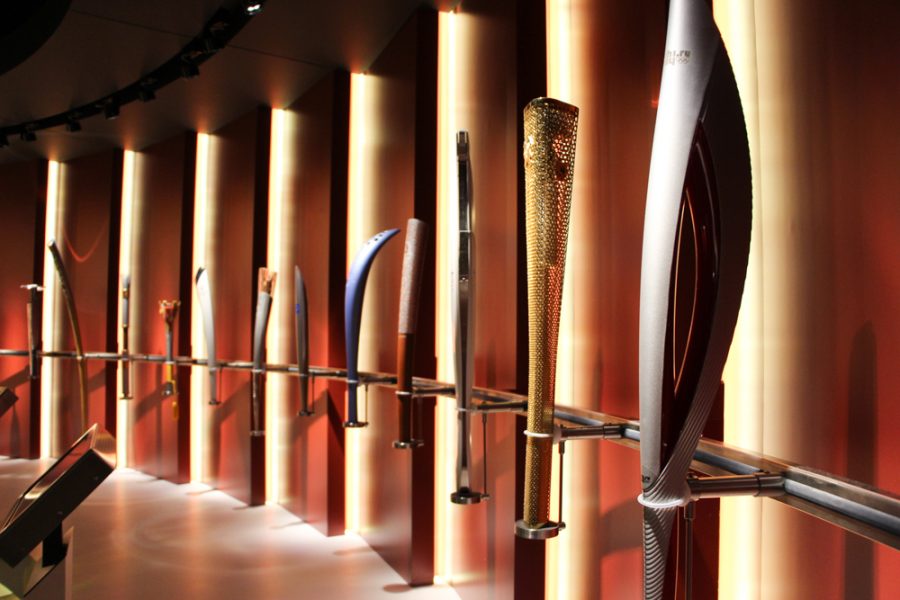 Slighly further afield is the International Olympic Committee, and Geneva Airport is a 40-minute drive away.
The Room
There are a total of 196 rooms and suites at the Hôtel Royal Savoy, which include 37 suites and junior suites located in the historical building and the new Garden Wing. All accommodation is generously sized and starts at 30 square-metres. The hotel also has an exclusive penthouse, The Katara, with three bedrooms and brilliant views.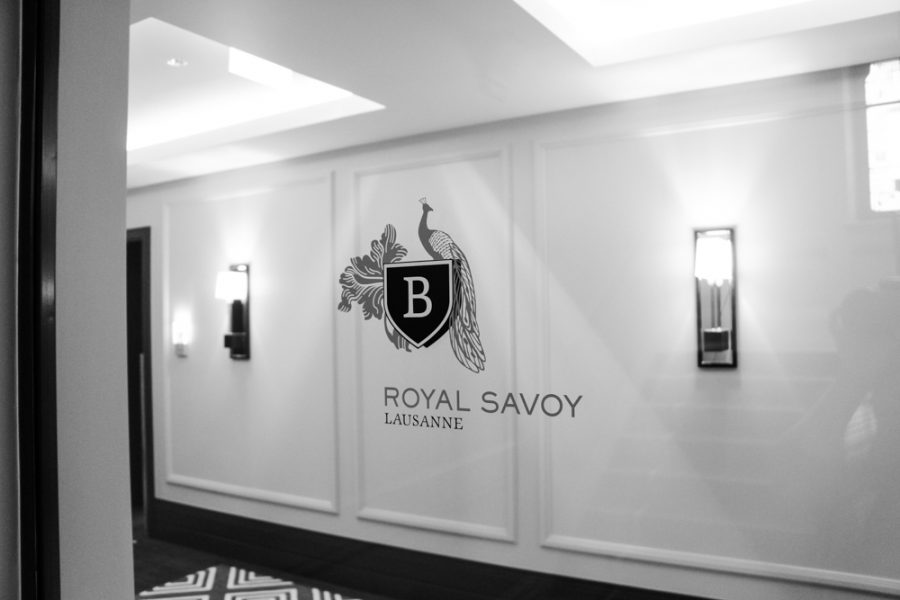 Our stay puts us in one of the very fashionable deluxe rooms, situated on a 3rd floor corner of the main historic building.
Opening the deliciously solid walnut door we enter our room and fall quickly in love with the space. Walls are covered in a plush, damask paper and a hardwood parquet floor lead us past the wardrobe with its soft backlighting, past the flat screen TV and three French-door balcony windows, and to the bed itself.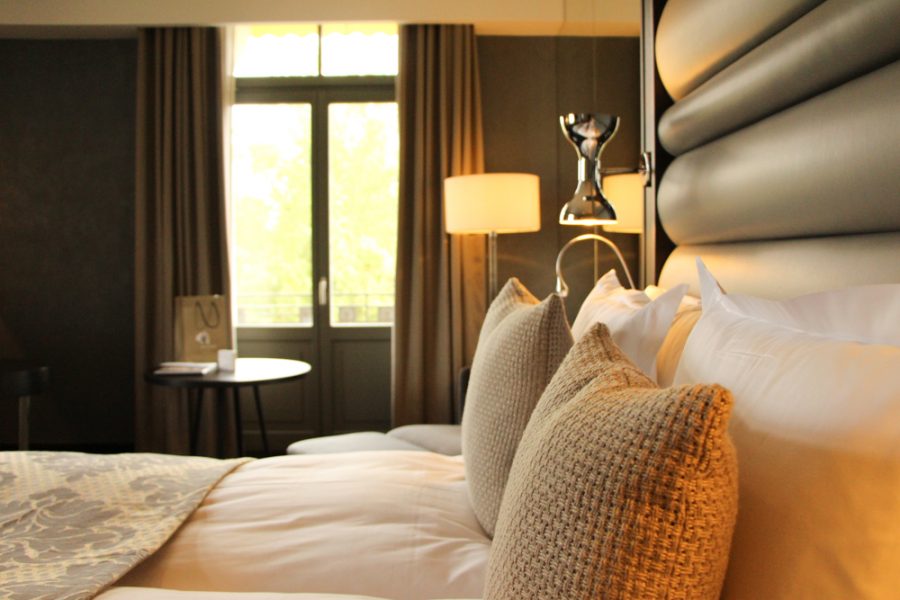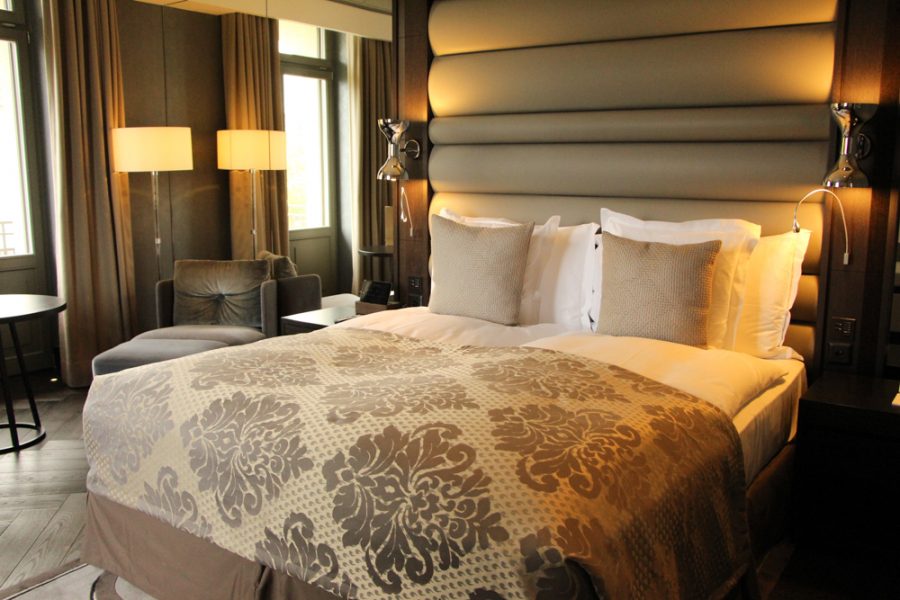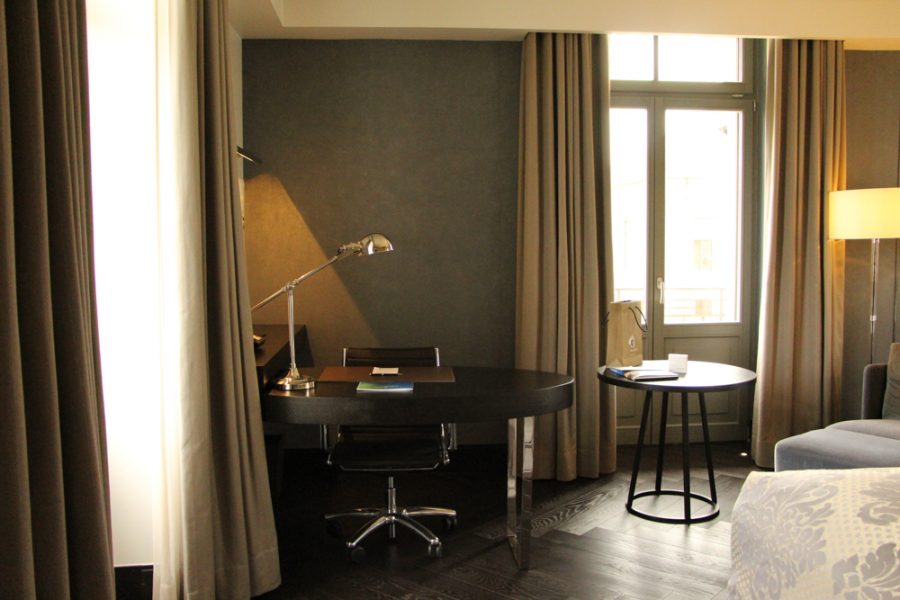 Dressed in crisp linen and silky sheets, this is the sort of bed you think of often – the sort that you can't wait to plunge back in to.
Covered in a pair of cool, dove-white duvets and marshmallow-like pillows, sleep comes easily in the bed at Hôtel Royal Savoy.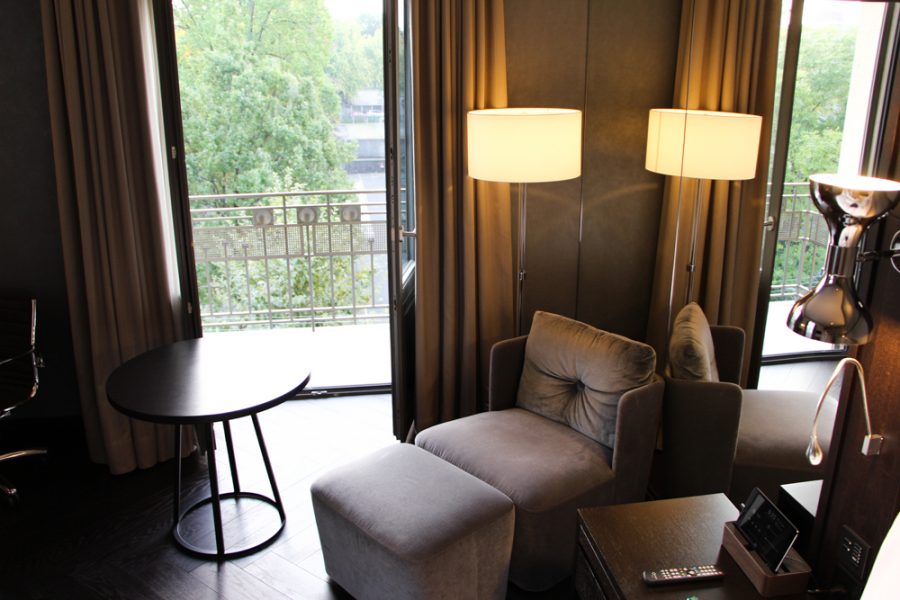 The three balcony windows offer views of the city, the lake and local churches, and of a Swiss sun setting and rising.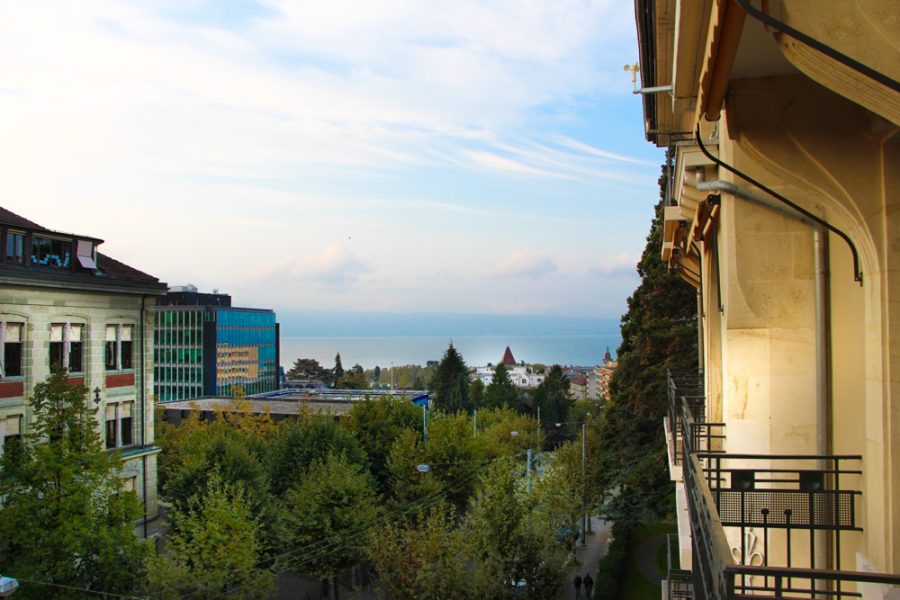 They also offer the perfect vantage point for a spot of people-watching whilst sipping on ice cool sparkling water (every room has a mini bar stocked with complimentary soft drinks), and nibbling on some very fine chocolates.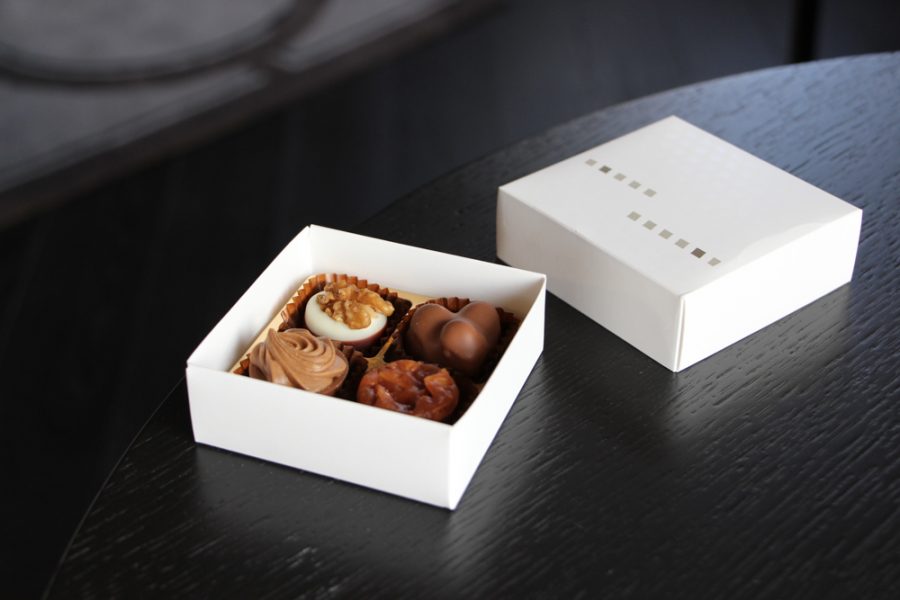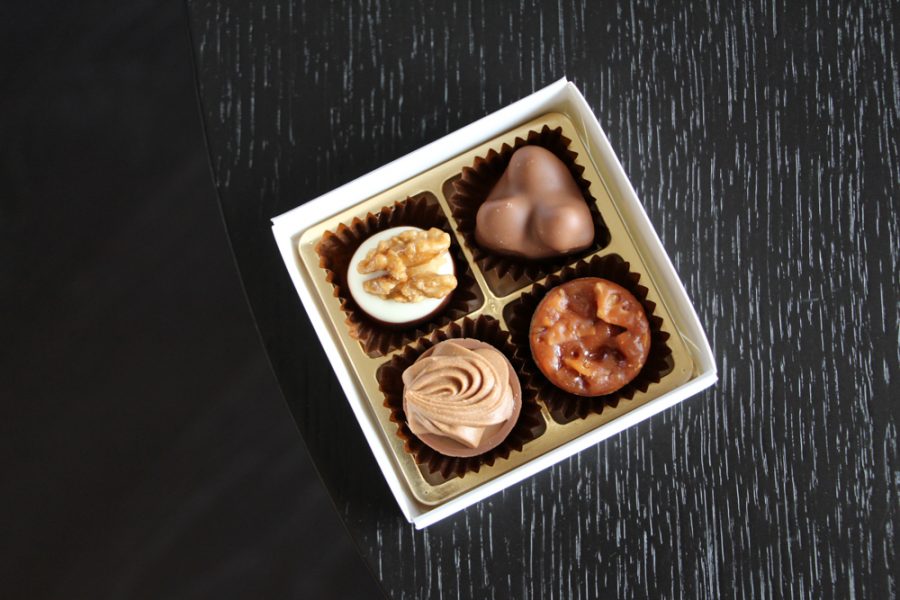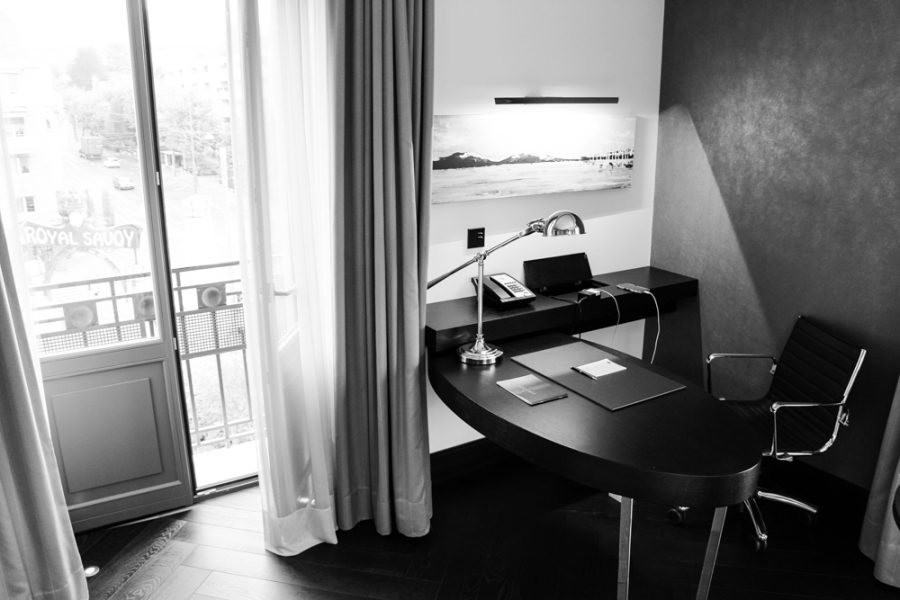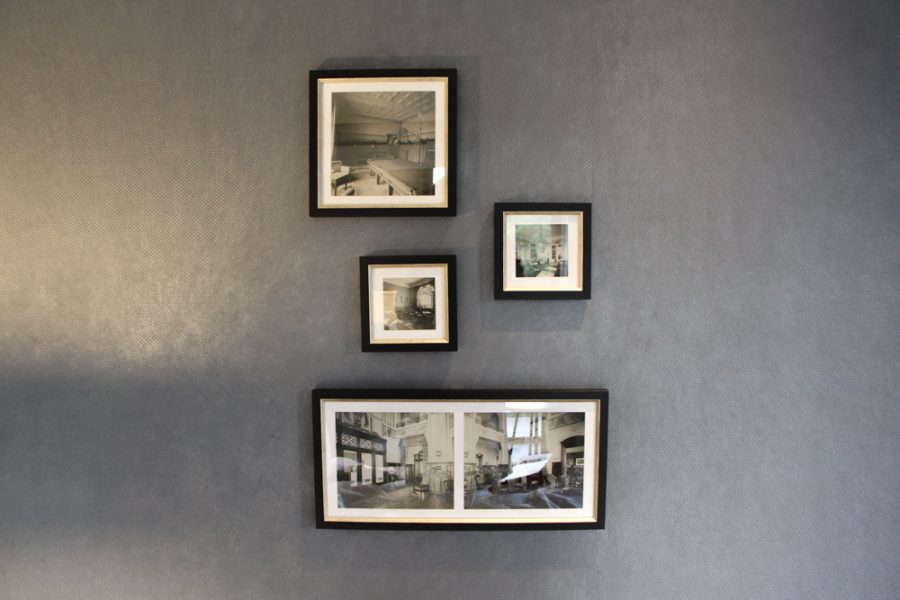 At night we draw the luxuriously thick drapes closed and are enveloped in a sense of comfort and well-being.
The bathroom has a heated marble floor, the sort that we appreciate most in the midst of a Swiss Autumn night.
Plush towels are at the ready just outside the rain shower, and the vanity seat by the sink is a very nice touch alongside the daily replenished Hermes toiletries. It's these little extras that are so heartwarming, and mark out Hôtel Royal Savoy from the rest.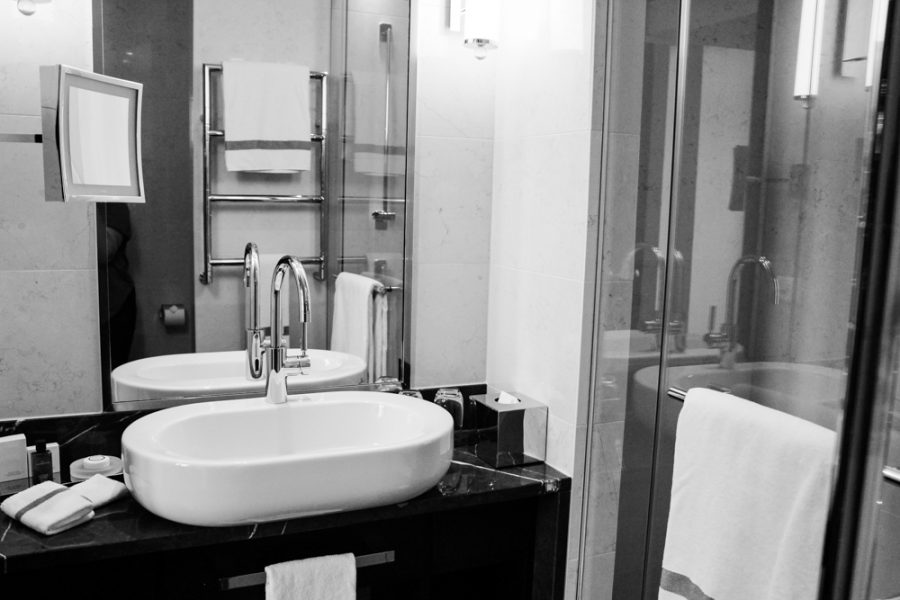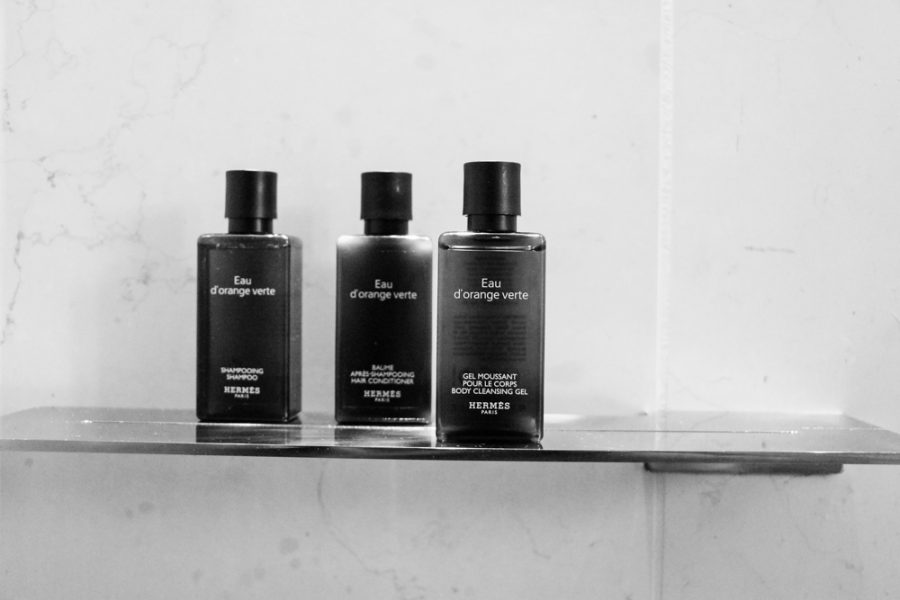 Each room also includes a range of power sockets, safe, Nespresso machine with selection of coffee and tea, in-room Ipad, hand-held hair dryer and a Lausanne public transport pass.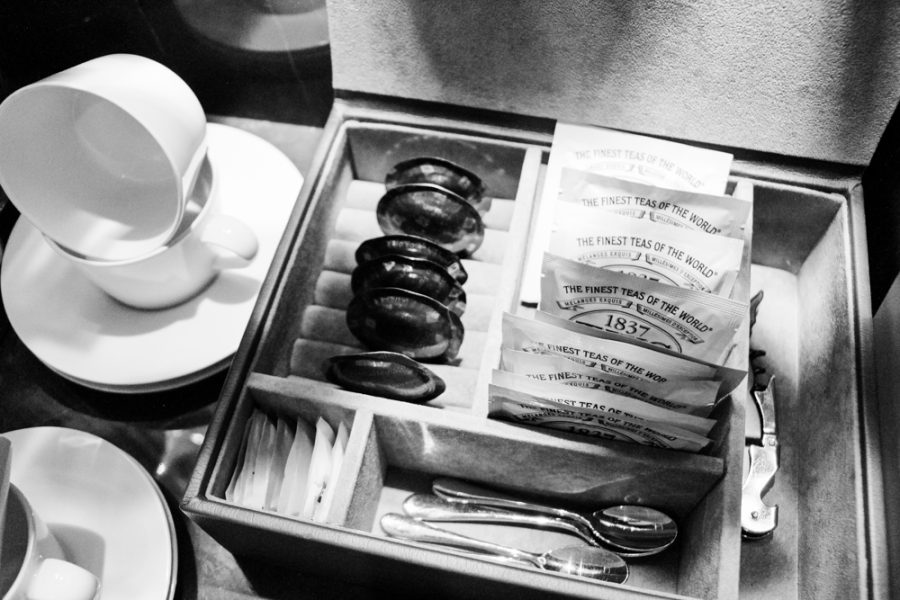 Spa & Pool Facilities
The newly built Spa du Royal sprawls across an impressive 1,500 m², and is a sultry palace of rest and relaxation.
Corridors of whisper-soft wood and black marble lead to an indoor-outdoor pool, heated to a luxurious 35C.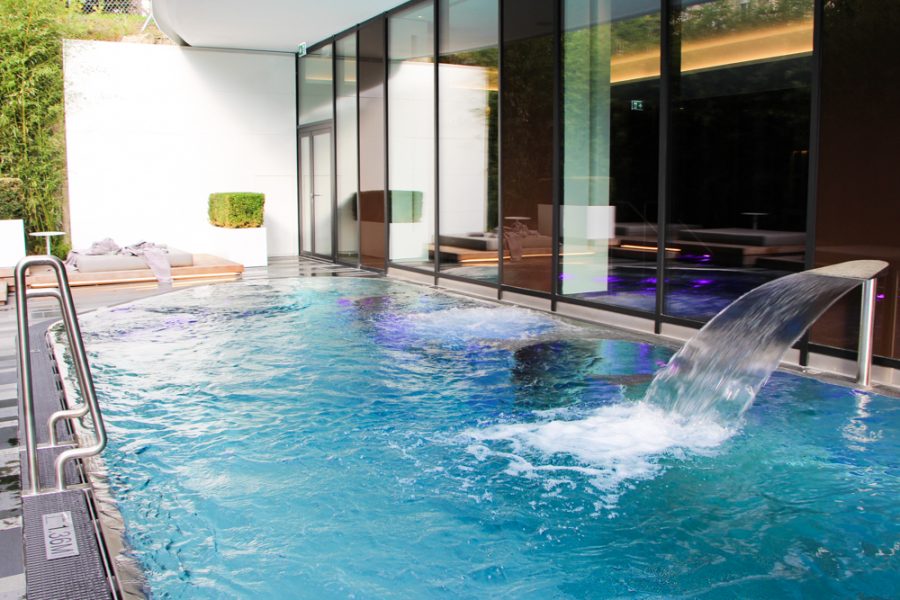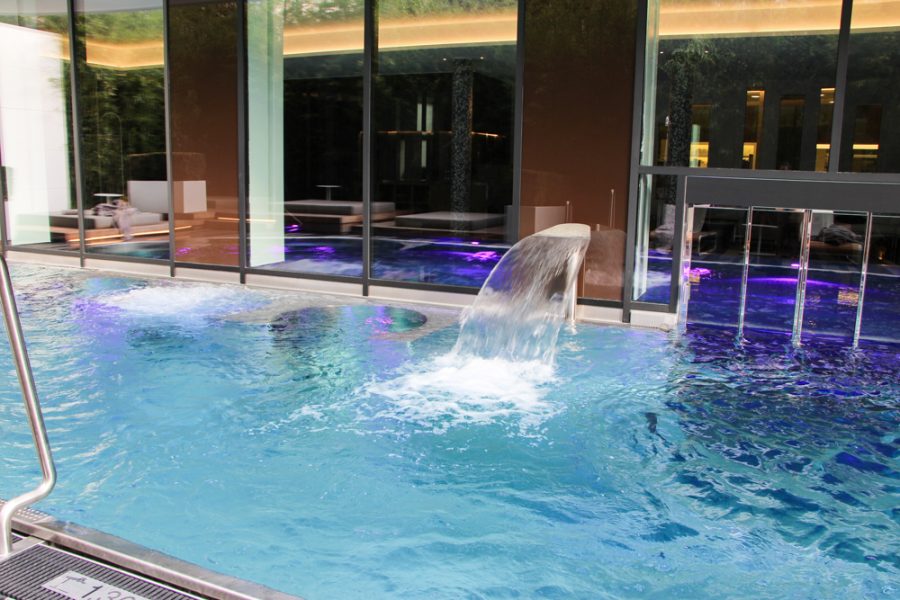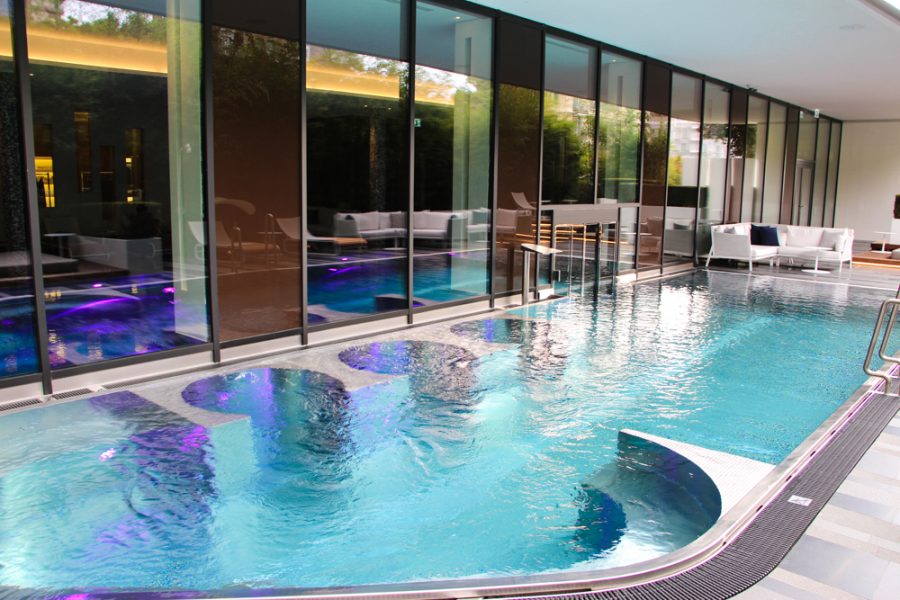 The outdoor pool section is a haven in itself, tucked away behind bamboo and with the added fun of turning into a massive jacuzzi. After a day of sightseeing coming home to this is just perfection.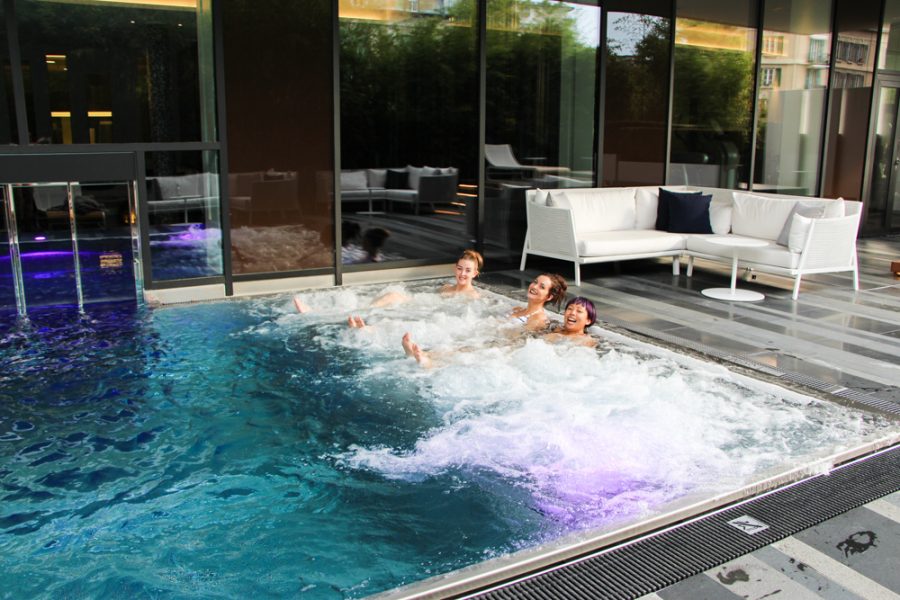 There are a set of private spa areas as well as a separate female-only spa, kitted out with a steam room, sauna, jacuzzi and super-comfy water beds. A range of beauty treatments and massages is available, including a rather lush sounding aromatherapy facial.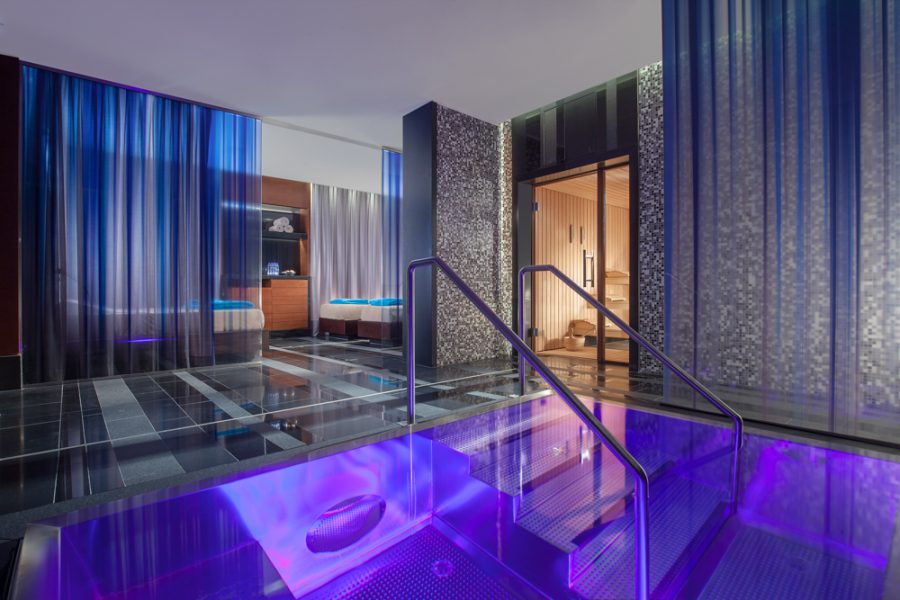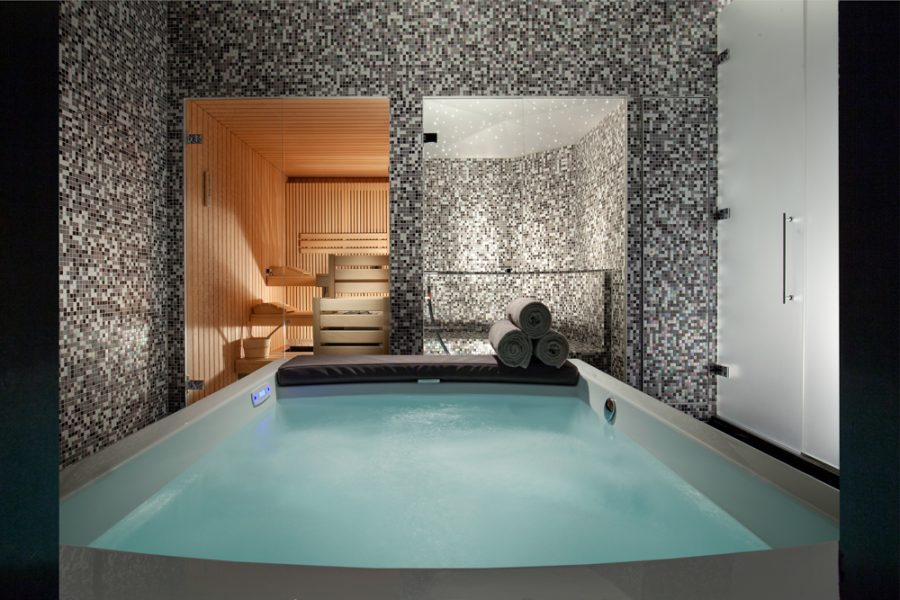 Eating & Drinking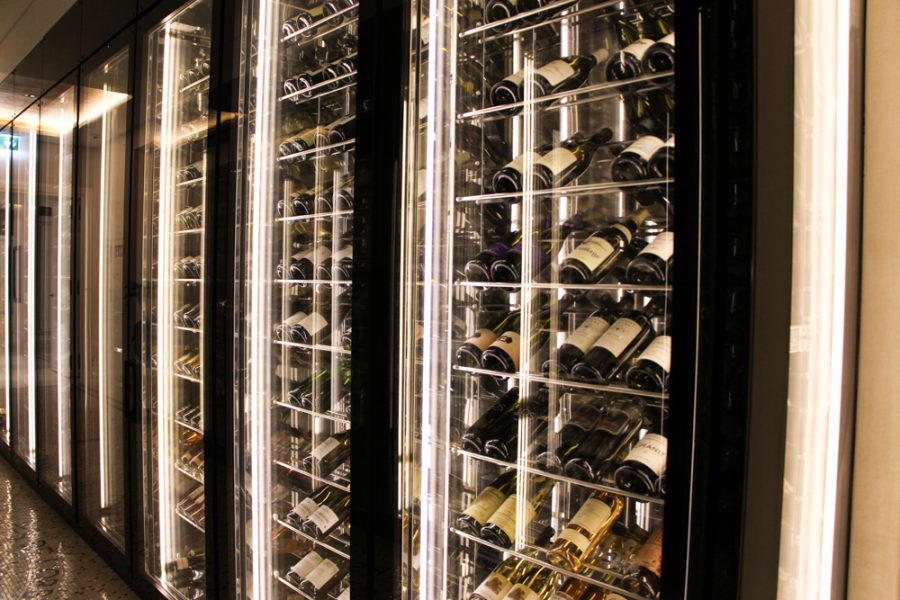 A small but perfectly formed breakfast of pastries, croissants, pancakes, eggs and cold cuts is served in the Brasserie Du Royal, from which we most love the gently caramelised crepes, pain au chocolat and milky cappuccino.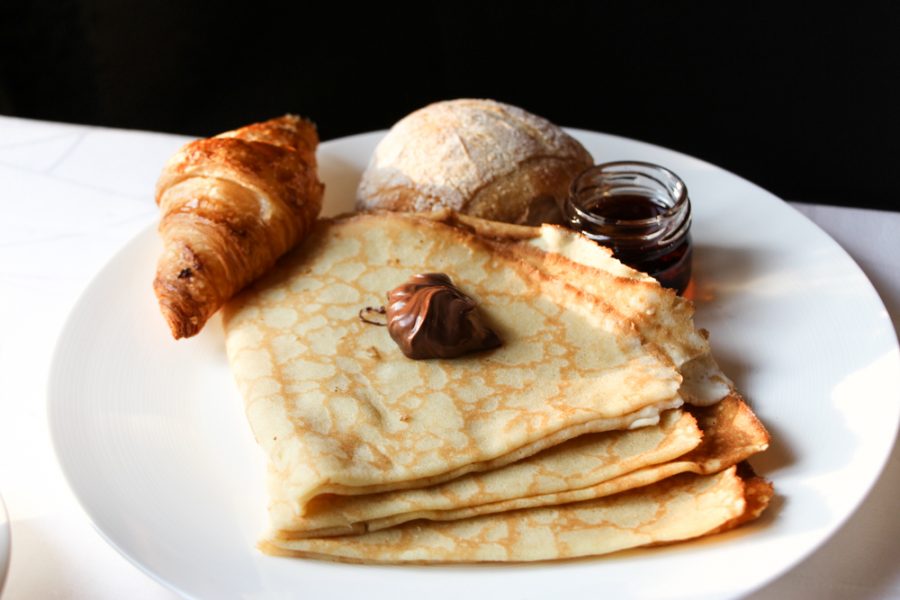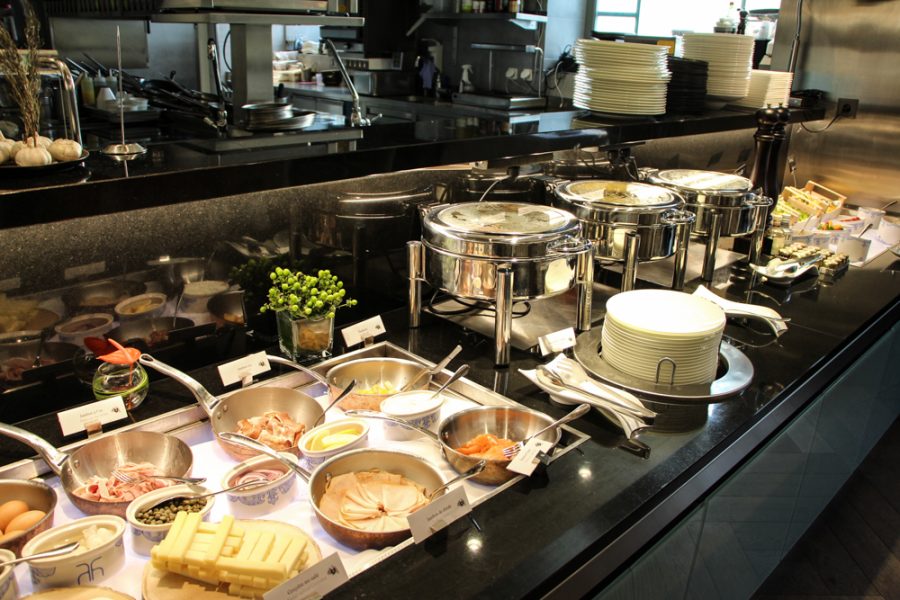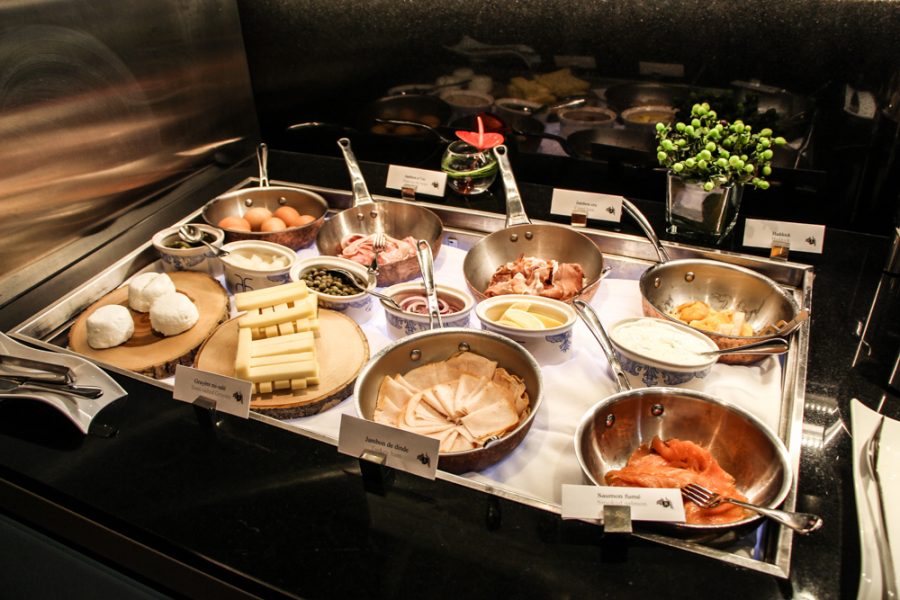 The Brasserie Du Royal also hosts dinners from Michelin-starred chef Marc Haeberlin, acting as Signature Chef alongside Executive Chef Julien Krauss. Menu favourites include cured ham from the Valais region with dried fruit chutney, Mont d'Or snail cassolette with a vegetable emulsion and foie gras with ginger chutney and kougelhopf brioche.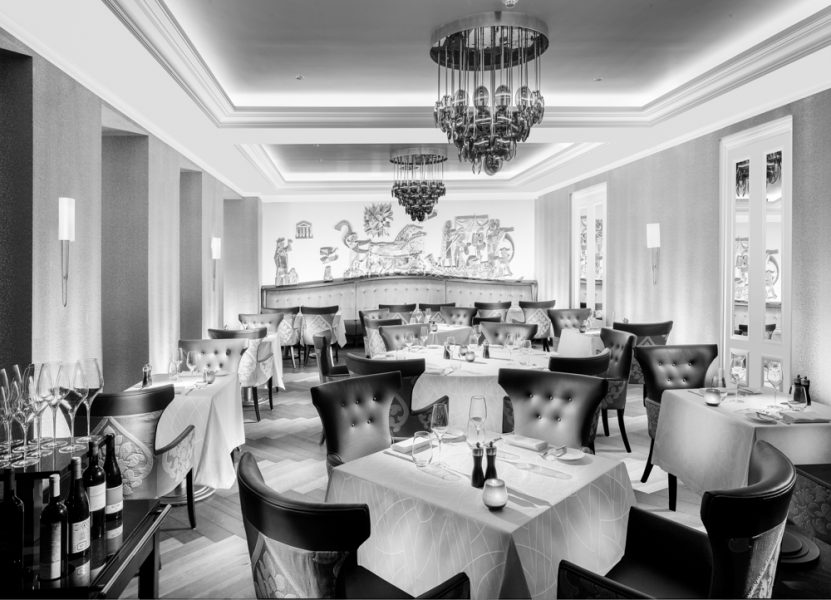 For in-between you can relax in the cosy Cigar Lounge with a shisha or something Cuban.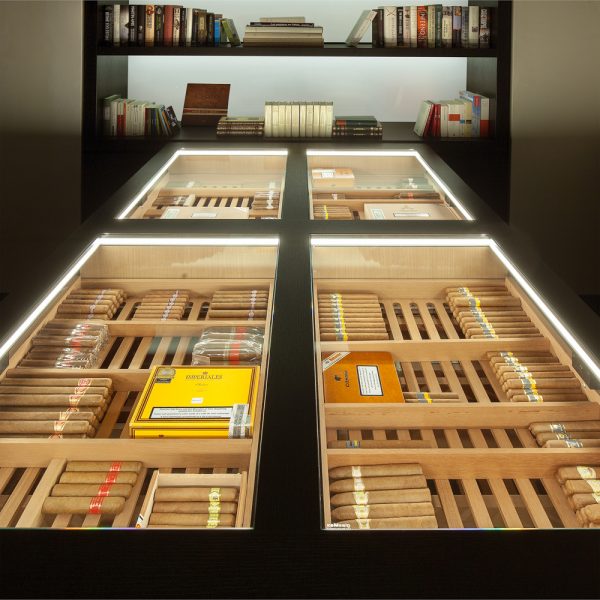 For late night drinks there's not better place in the hotel than the 7th floor Sky Terrace with its 360° panoramic view over both the city of Lausanne, the UNESCO-listed vineyards of Lavaux, Lake Geneva and the Alps.
A little bit extra…
It's worth noting that anyone staying at a hotel in Lausanne will be given the Lausanne Transport Card, which gives free use of all Lausanne public transport as well as substantial discounts on the boat crossing between Lausanne-Ouchy and Evian, souvenirs and the admission price to various municipal and private museums. It is valid for the duration of the stay, including the arrival and departure days.
How to get there
Catch a flight from either London Heathrow or Gatwick. Land 90 minutes later at Geneva Airport. Purchase a Swiss Transfer Ticket either beforehand or at the station and take the 30 minute train onwards from the airport to the fabulous city of Lausanne. From the train station the hotel is either a 10 minute walk away, or get there faster via the metro. The hotel metro stop is 'Delices'.
Best time to visit
Although Lausanne is beautiful at any time of year, you're guaranteed the warmest weather in the May-Sept summer season.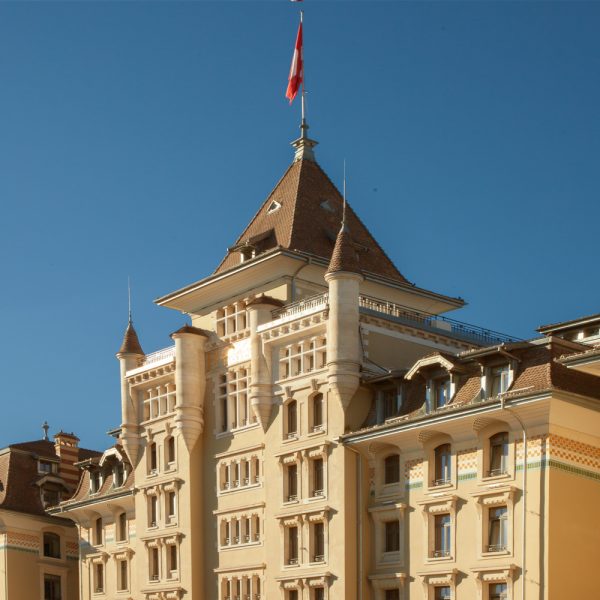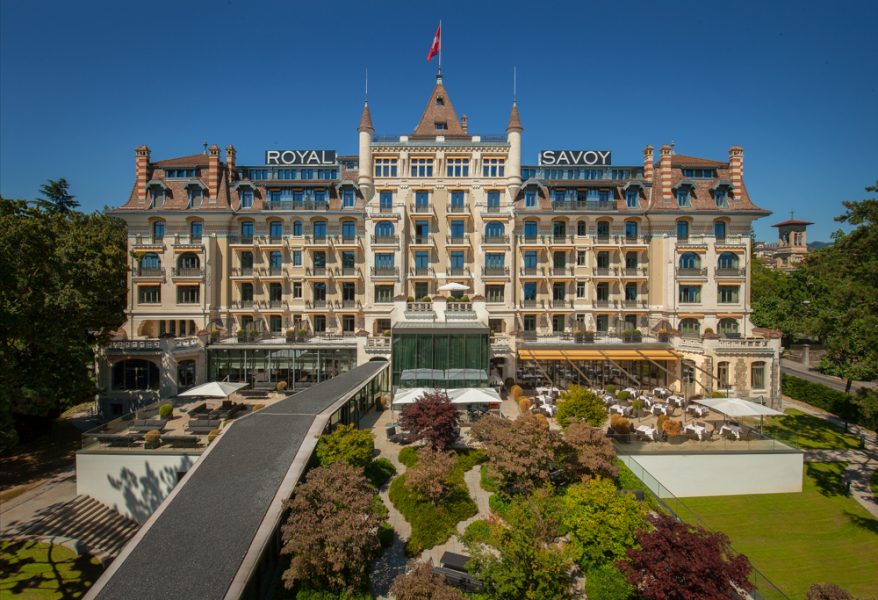 Address: Avenue de Cour, Lausanne
Tel: +41 21 614 88 88
Email: info@royalsavoy.ch
Website
With thanks to Lausanne Tourism for hosting us. The accommodation was complimentary. All views are my own and as ever I aim to provide useful and honest feedback.