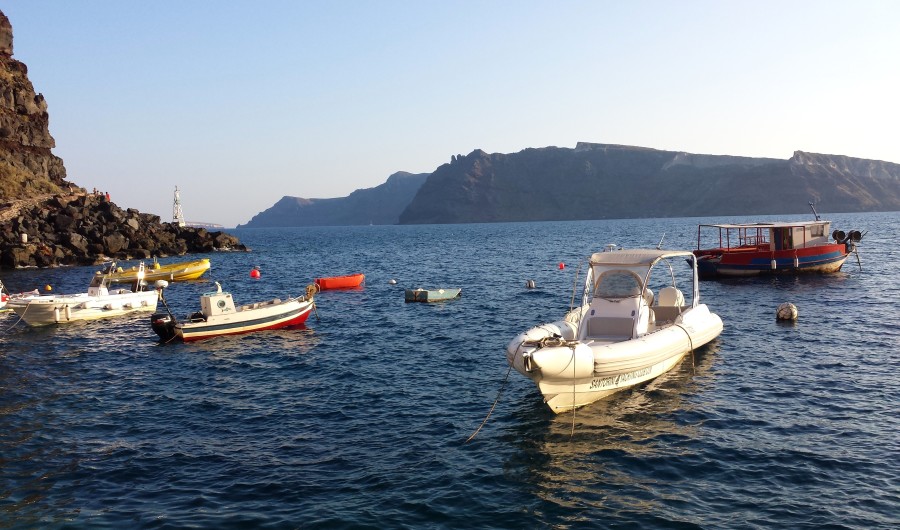 Holiday Post – Sunning it up in Santorini
This is my very first holiday post in what I hope will be many more to come! I've been bitten by the travel bug and it's got me bad. Where I once used to pillage the internet for info on restaurants, it's now for cheap flights to anywhere within a 3 hour radius of London. The world is ripe for the taking and, in a magnificent aligning of the stars, I have willing travelling companions.
Right, so Santorini – a little Greek Island known for its pebbly black, red and white beaches and white cube-shaped houses overlooking the sea. A volcanic eruption in the 16th century forever reshaped the terrain into a clutch of small islands in the bay of a larger, crescent-shaped main island of Santorini. Here's a screenshot from google maps: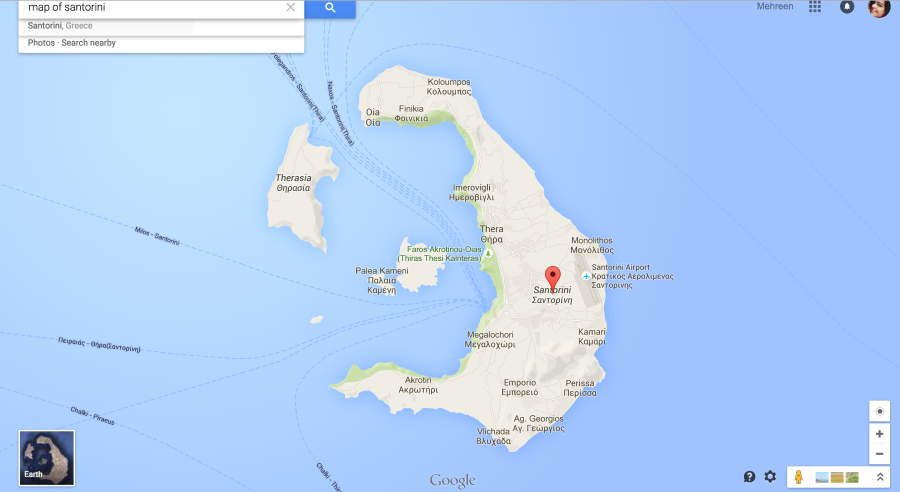 Our 3-person holiday from a Monday to Saturday in June cost £400 pp for flights and accommodation. We flew Easy Jet from Gatwick to Thira airport in Santorini in a 4 hour flight. Thira airport is tiny, and handles arrivals well as long as you have a British or EU passport.
Kamari
This is the beachy area we stayed at, located on the outer, southern coast of the main island (see above map). The inner coast of the main island is made of steep cliffs with their characteristic white houses that overlook the bay, whilst the outer coast is made up of stony beach.
We picked Kamari for two reasons – firstly because it's cheaper than Fira and Oia to stay at, and secondly for the proximity to the beach. The majority of the hotels and restaurant are all located on the beach front in a pretty little parade.
We travelled in early June which is just on the cusp of peak season, which meant fewer people and cheaper prices, whilst still having 26degree weather, low levels of humidity and plenty of opportunity to tan.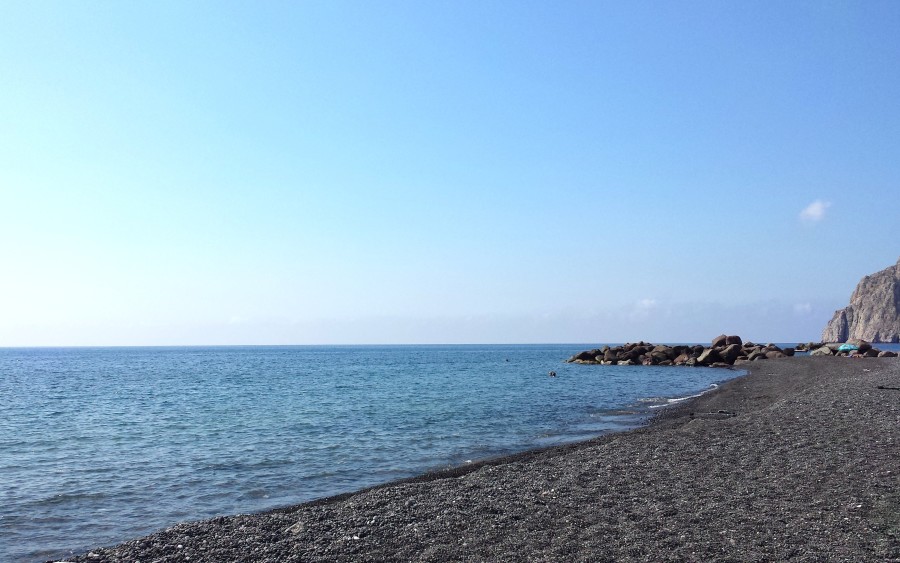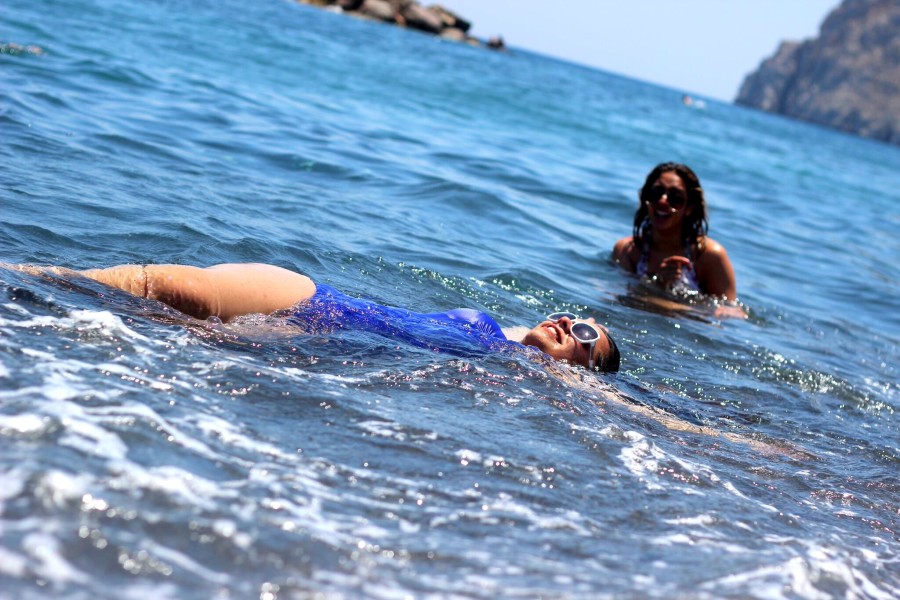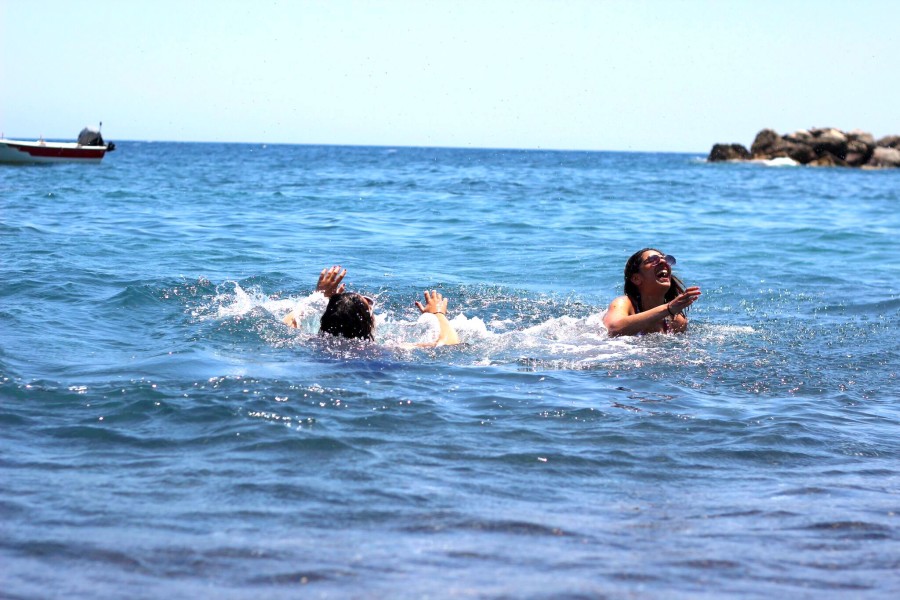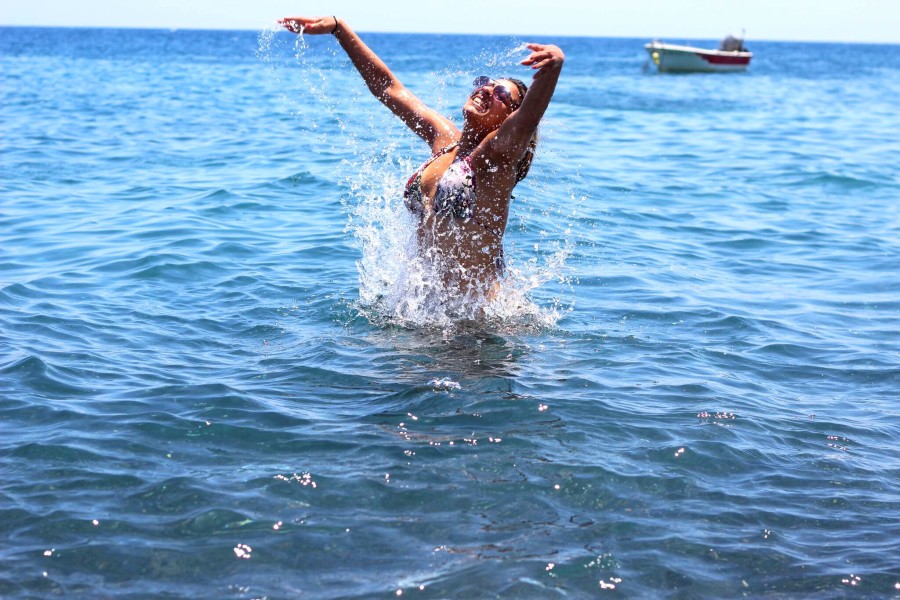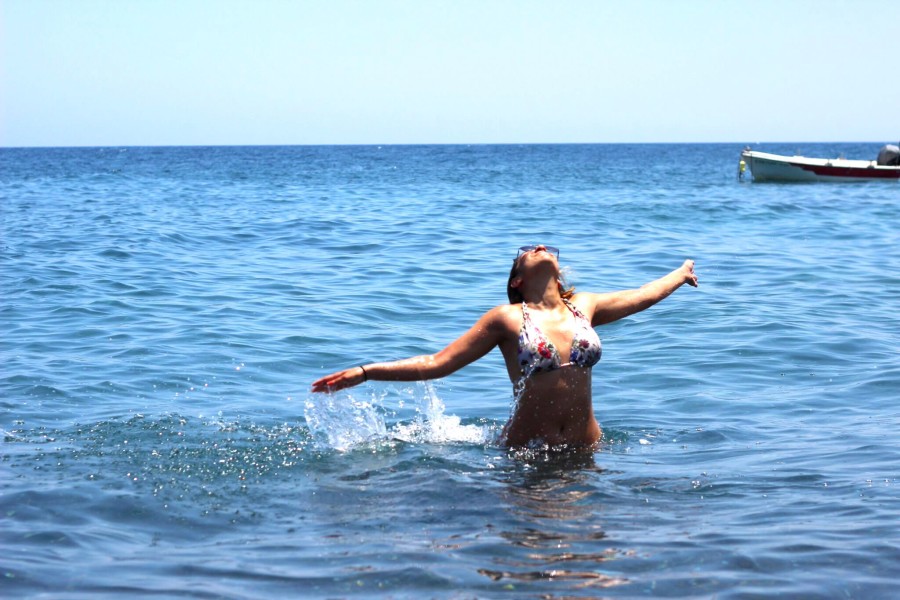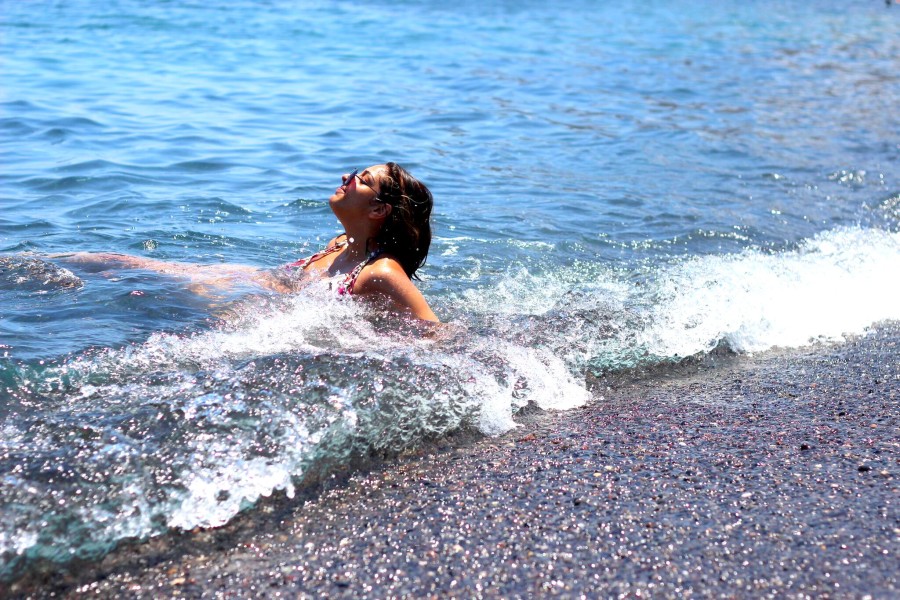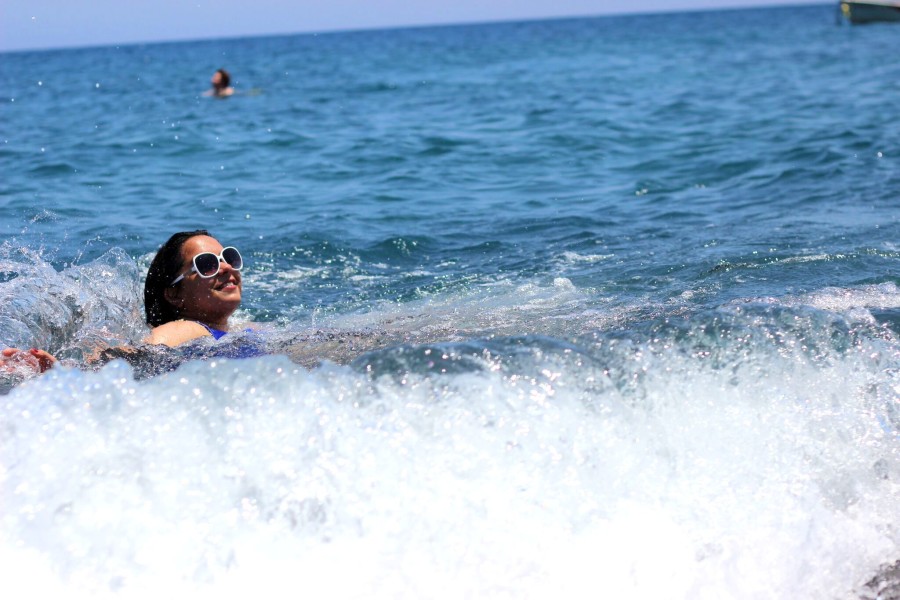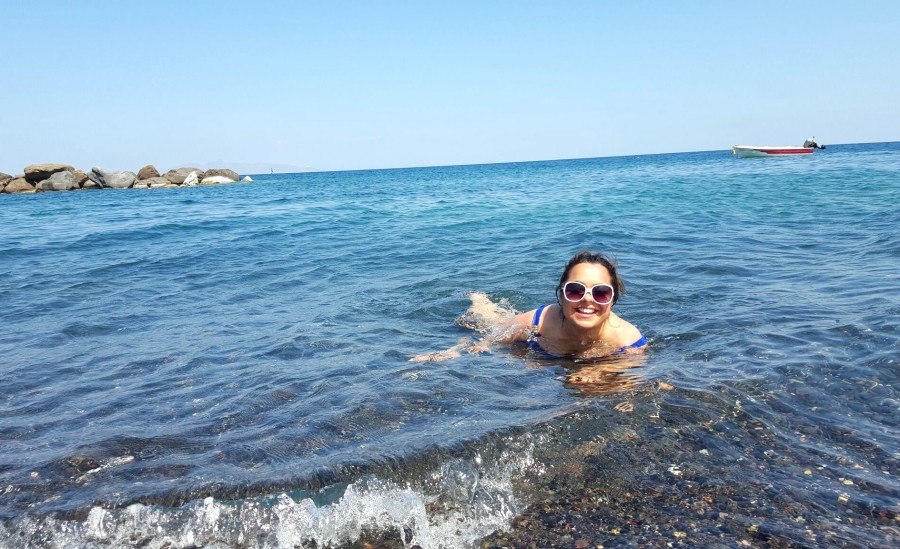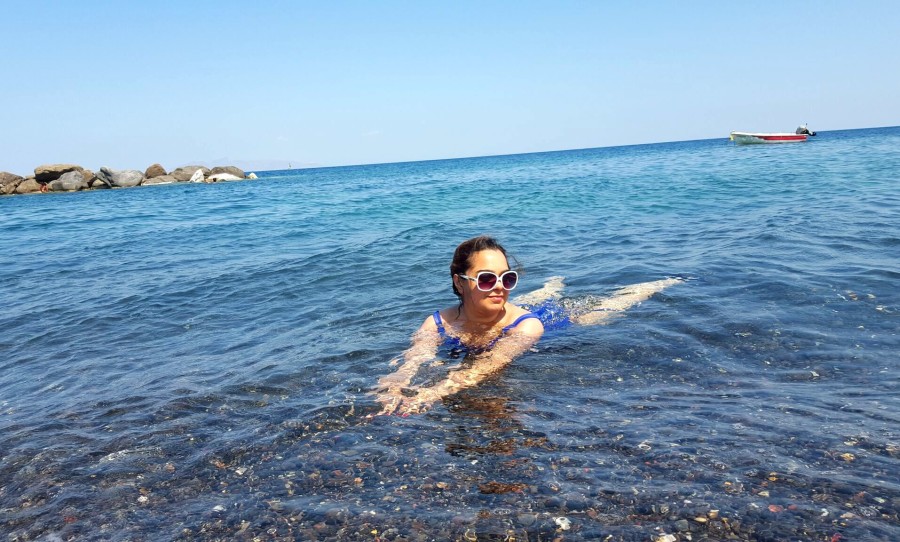 The beach parade is lined by little boutique hotels, that are really just converted homes, and restaurants. Each restaurant has its own stretch of beach with beach chairs, and most don't charge you to use them – there's kind of an unspoken agreement that you'll order drinks and maybe some food from them at some point while you're lounging on the beach, which seems fair enough. Our hotel, the 3-star Boathouse, was fantastic for our needs and I'd highly recommend it. Clean and functional with friendly and accommodating staff, and a great breakfast of fresh fruit, greek yoghurt, cold meats and cheese, cereal, toast, and jams.
The restaurants on the Kamari beach parade mostly serve Greek food, from charcoal grilled souvlaki to kleftiko stews and feta in filo with honey. Of course, there's also a lot of fish which is all gorgeously cooked, and a few shops to buy souvenirs and bits and pieces for your hotel room. The olive oil soap is divine, and the 8 Euro scuba shoes are useful for the stony beach, which is otherwise hellish to walk on.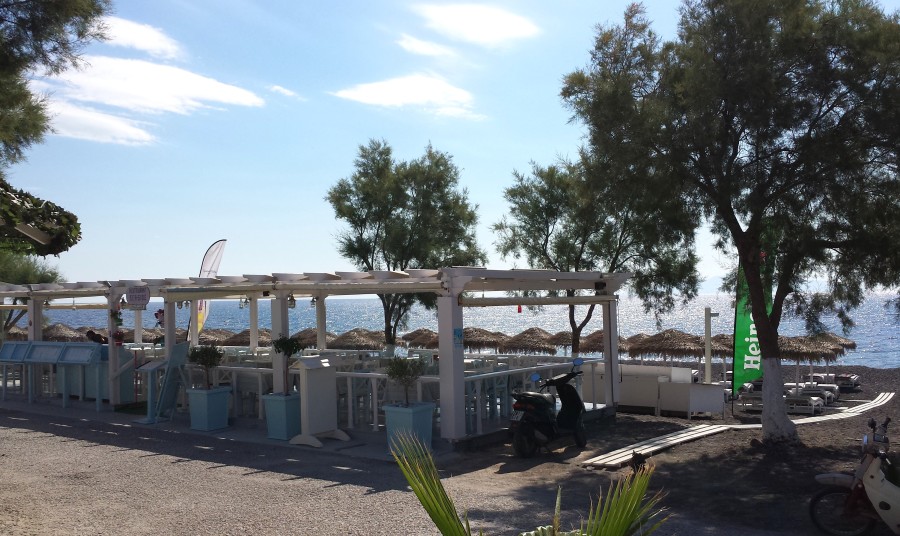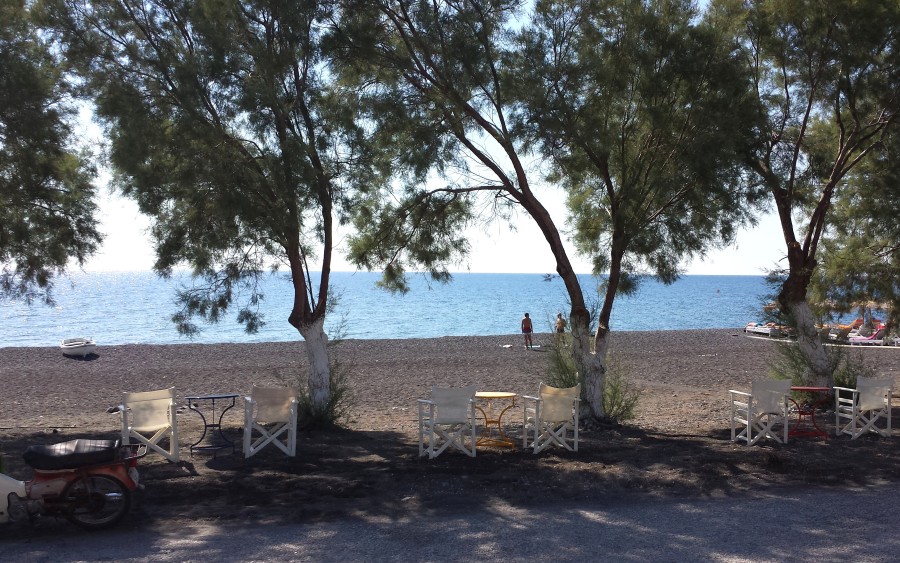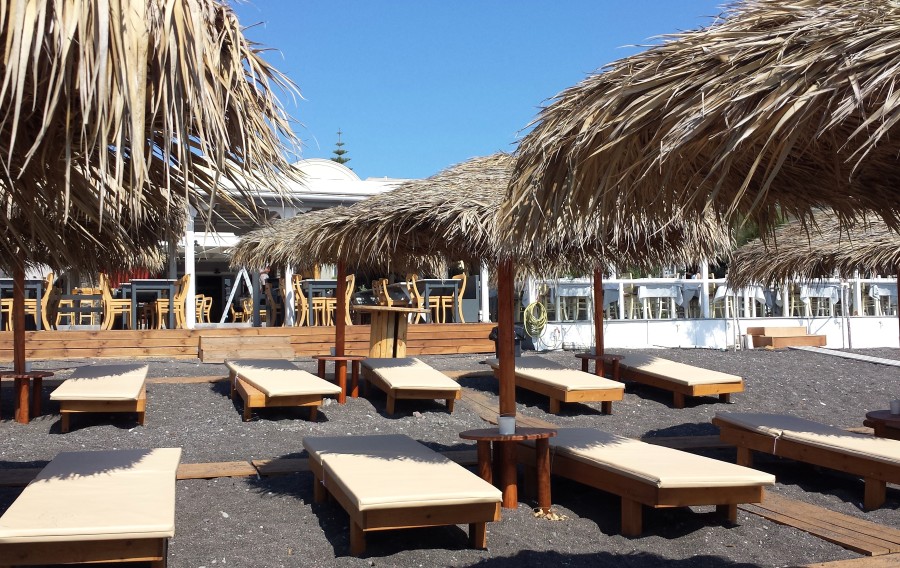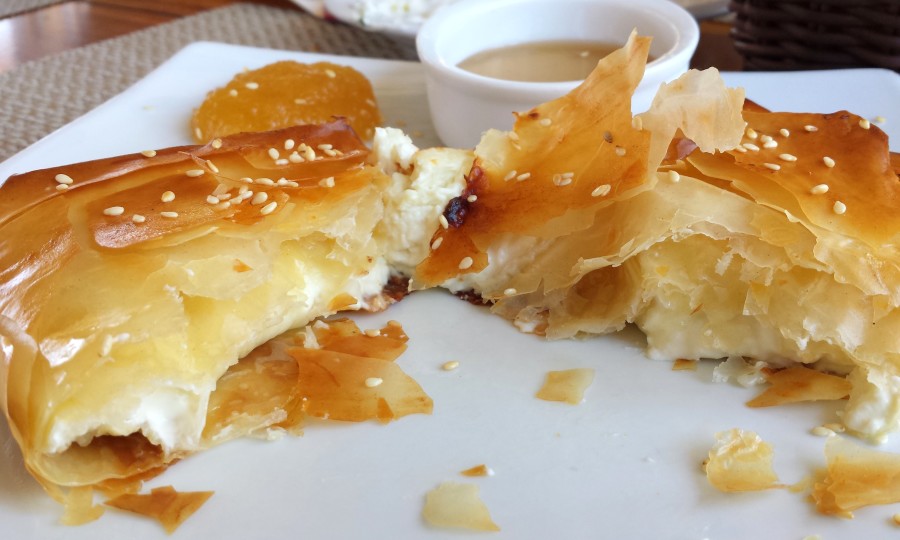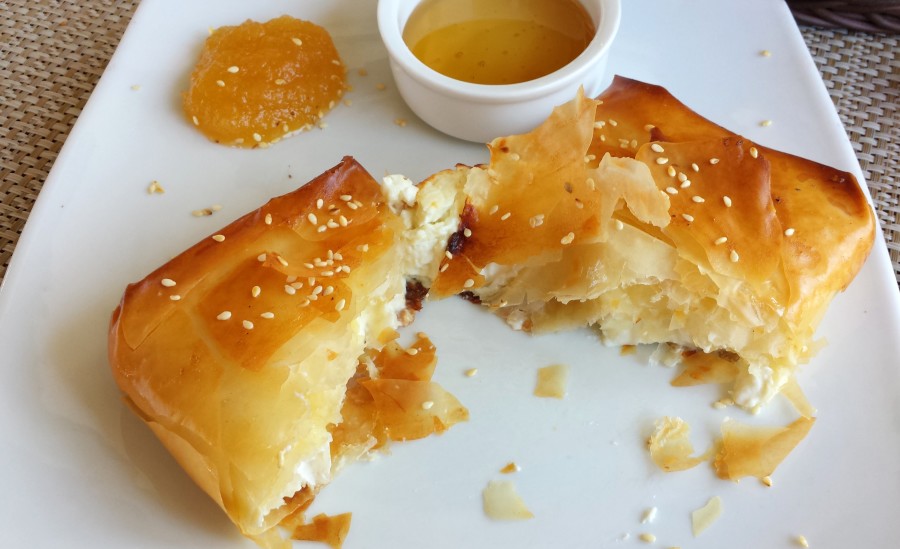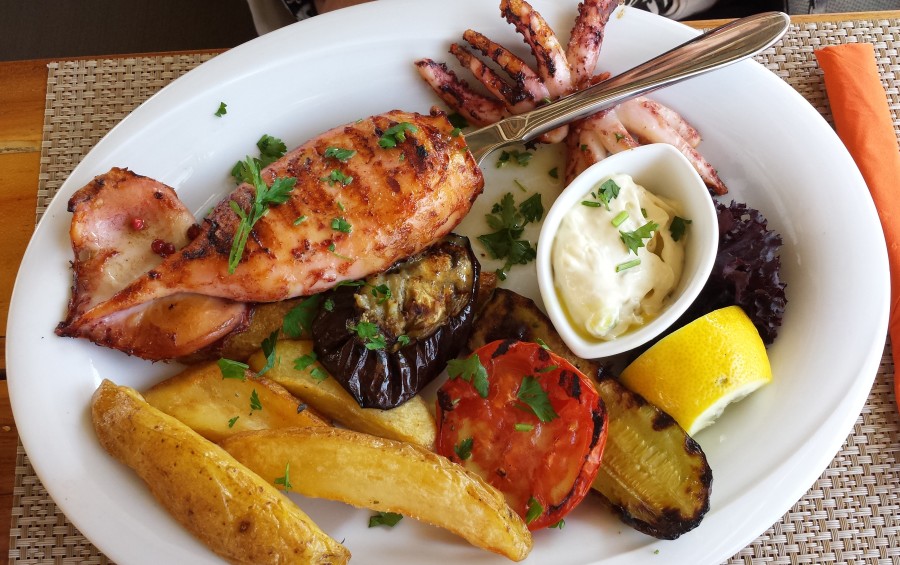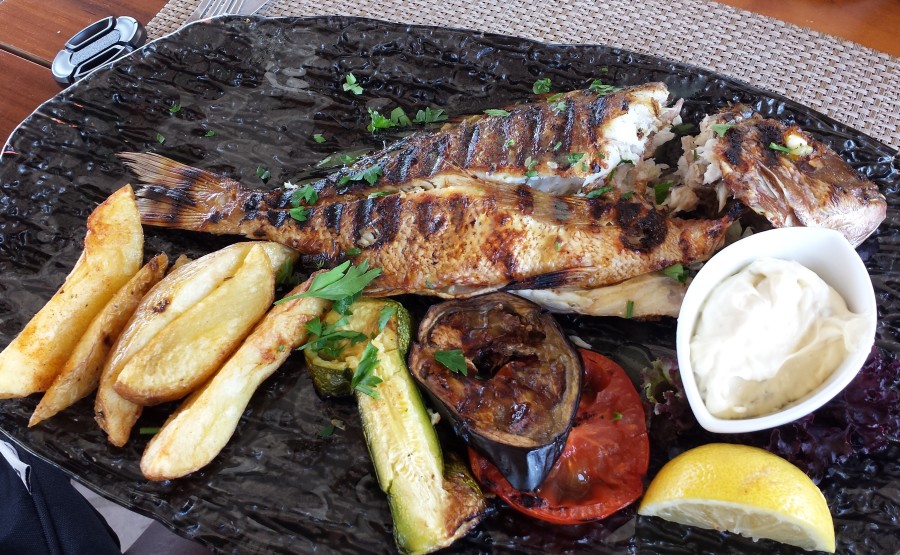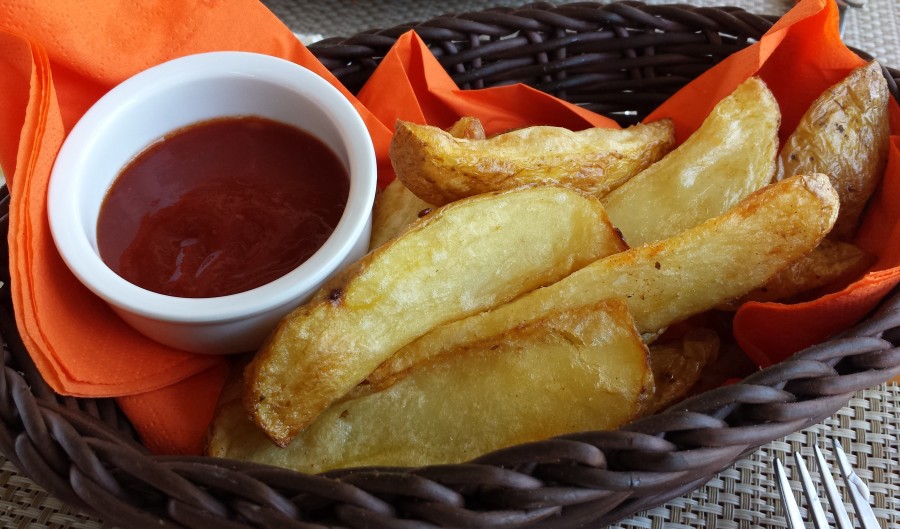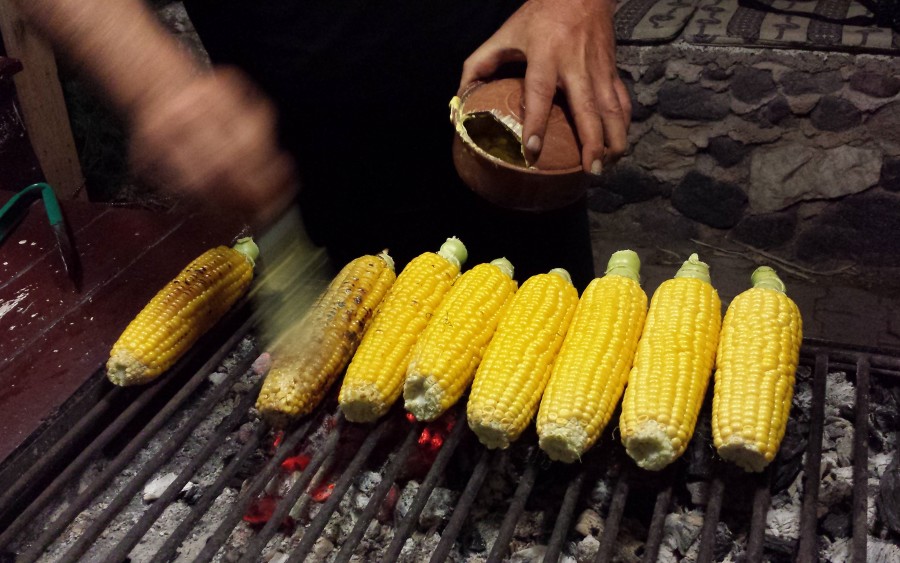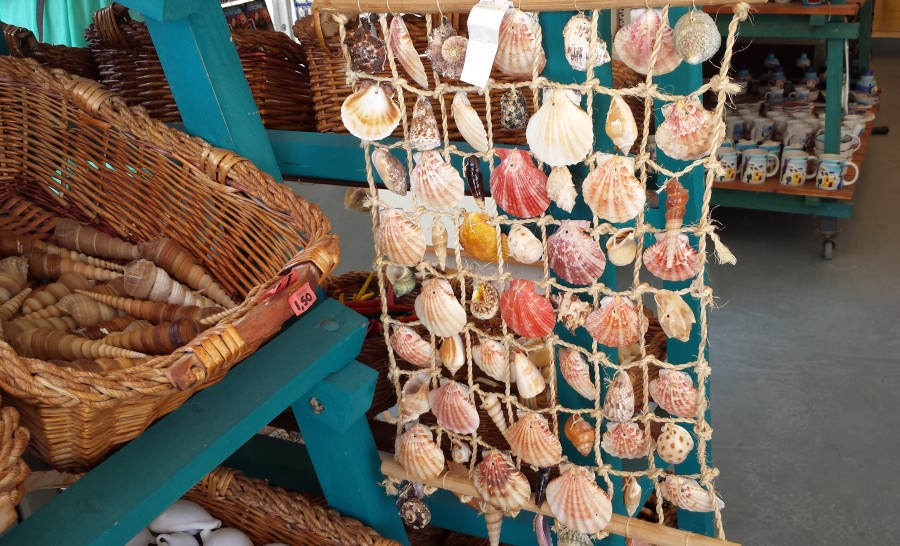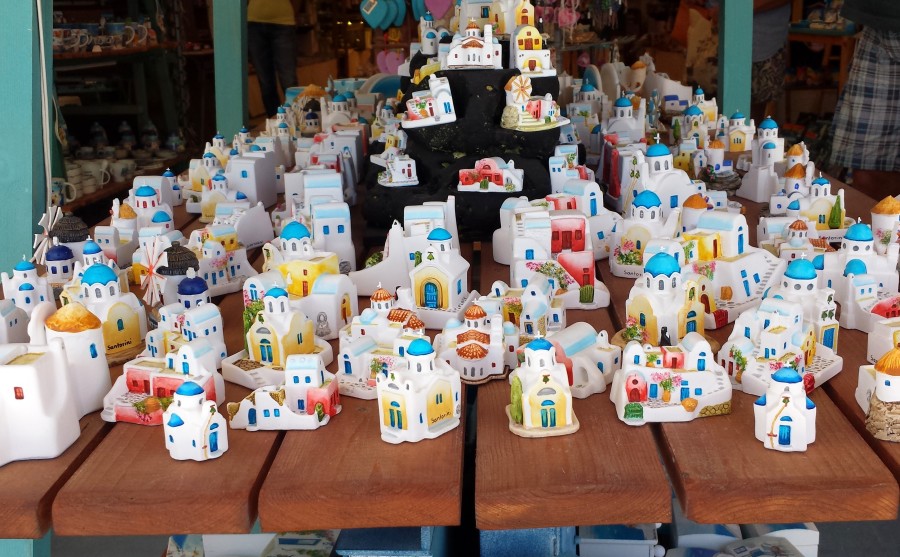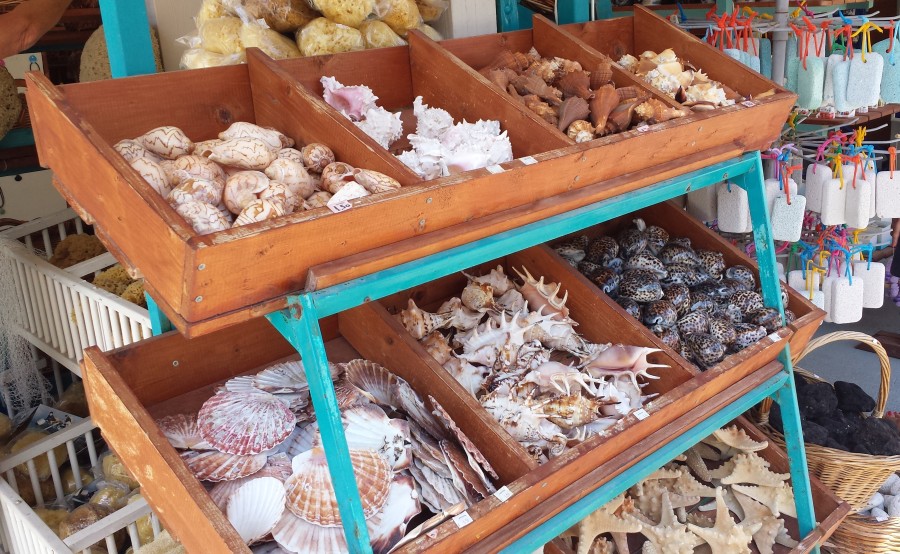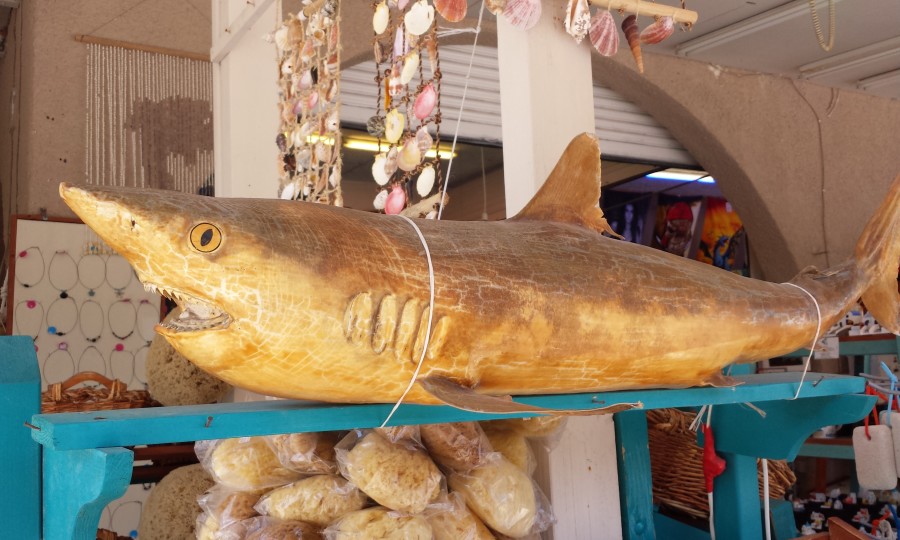 Fira
Fira is a port town on the inner coast of the main island of Santorini, and has the main bus terminal. This is important as you need to first get to the bus terminal at Fira before you can get a bus anywhere else on the island, which is a bit of a pain in the arse if you're staying anywhere other than at Fira – more so because the buses only run every 30 minutes.
Accommodation at Fira is more expensive than at Kamari, and Fira doesn't have the same easy access to a beach given its location on a steep cliff edge which overlooks the bay. There are plenty of hotels here with their own pools though,  and with infinity pools at the most expensive ones.
Kamari is perfect if you love the beach and the sea, but it's more convenient to stay at Fira for sightseeing around the rest of the island. Fira is also far better than Oia in my opinion, as it's laid out in such a way that you get the postcard view down into the bay across the whole stretch of shops and hotels. In Oia you only get the view from a few vantage points, and the architecture is much more compact so it feel far more crowded. Think the crowds of Oxford Street and Covent Garden combined, in a smaller space.
From the port of Fira you can also take boat trips out to visit the clutch of islands in the bay with the volcano and hot springs.
DO NOT under any circumstances feel that you need to take donkeys/mules down to the bottom of Fira. In a moment of madness we thought that this might be good idea – it is not. The path down is steep, zigzaggy, full of potholes and dangerously lubricated with dung. We made it half way to the bottom before I broke down and, fearing for my life or the continued use of my legs, demanded to be let off. Don't do it.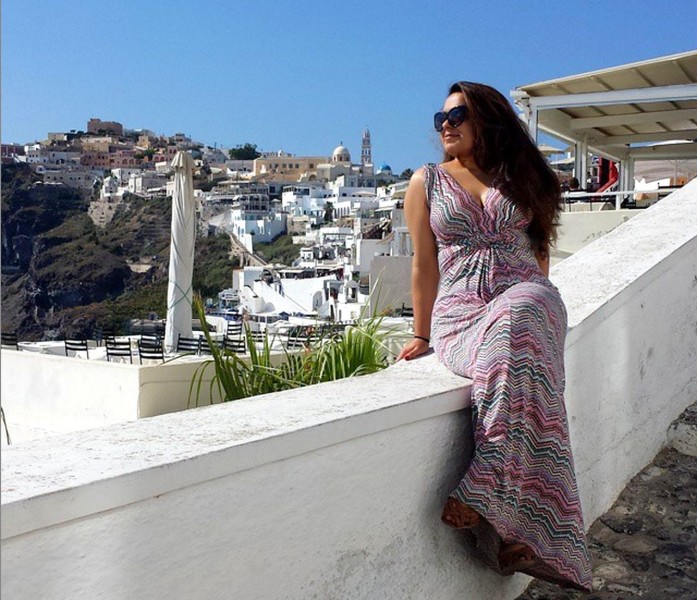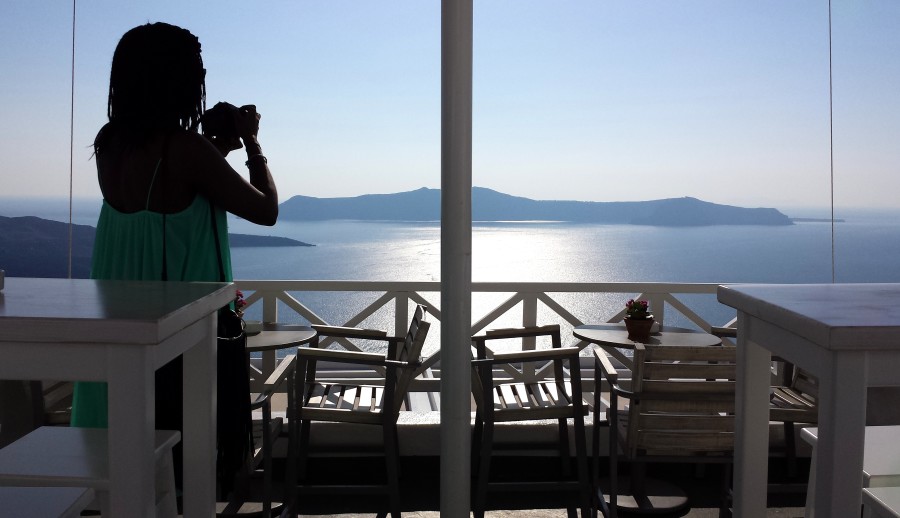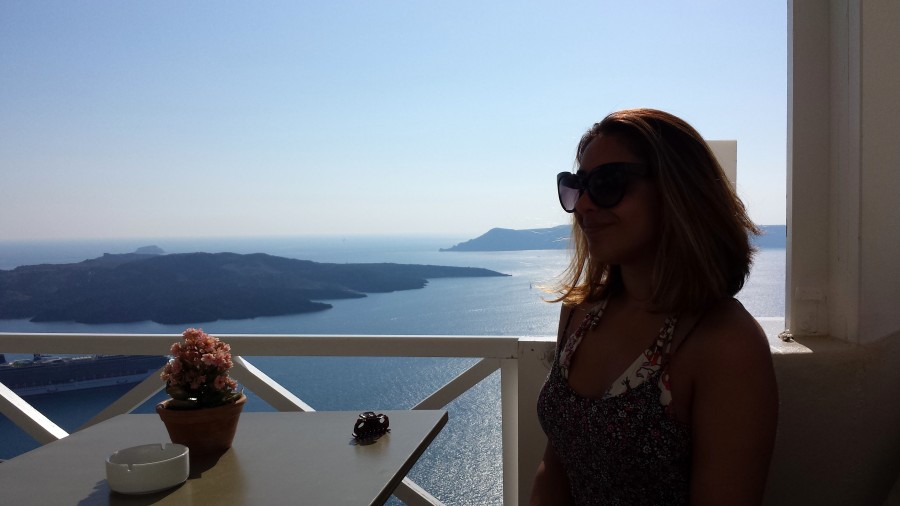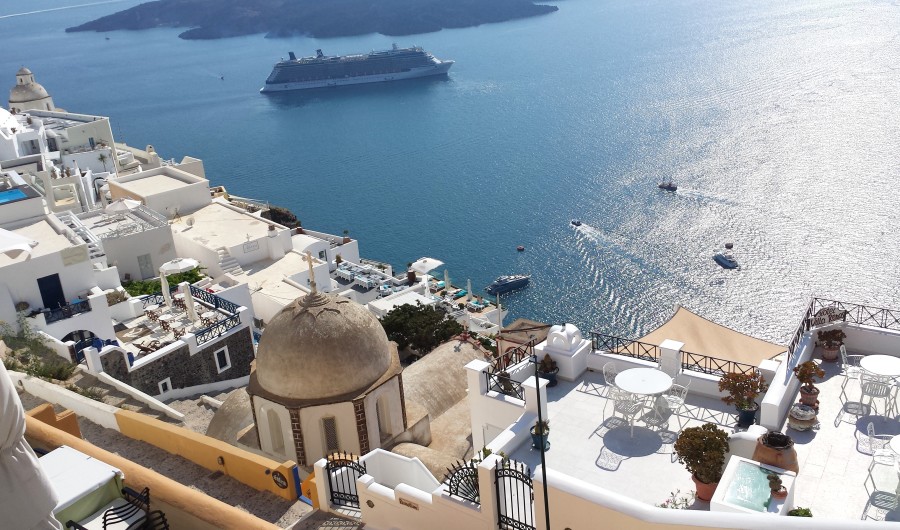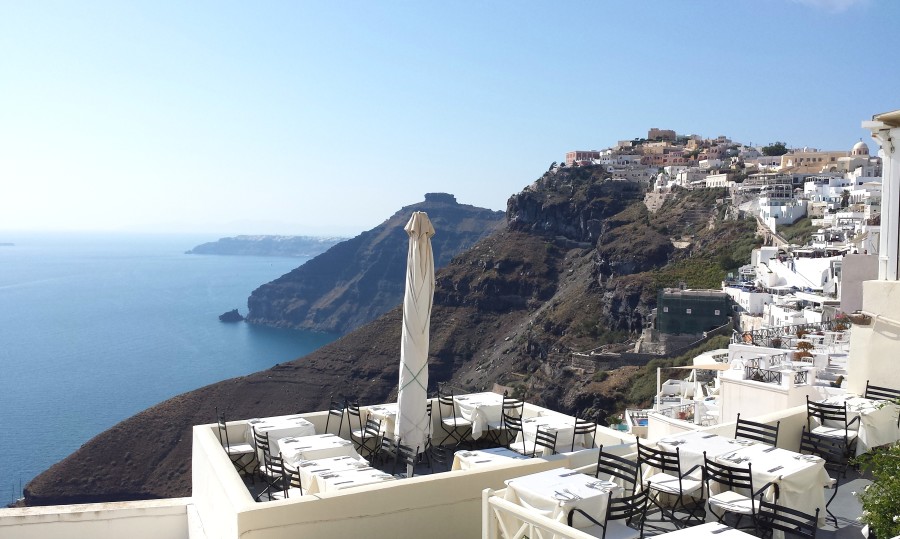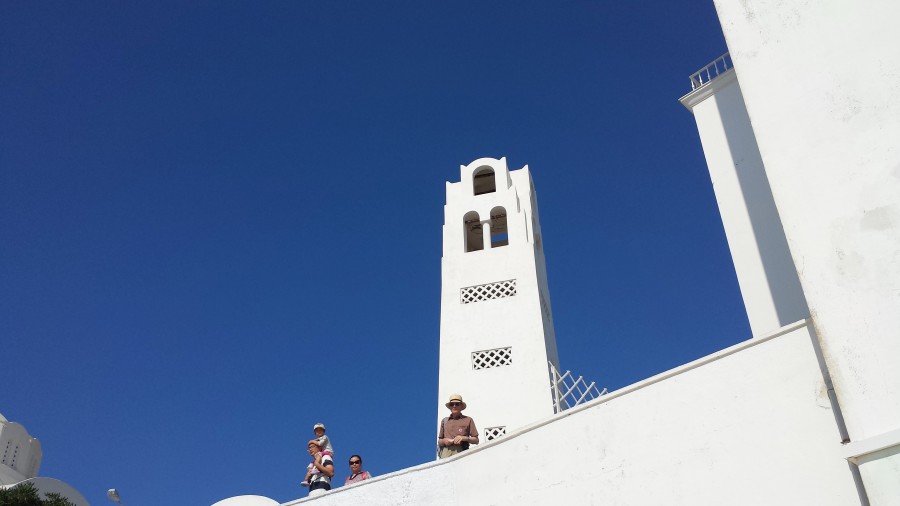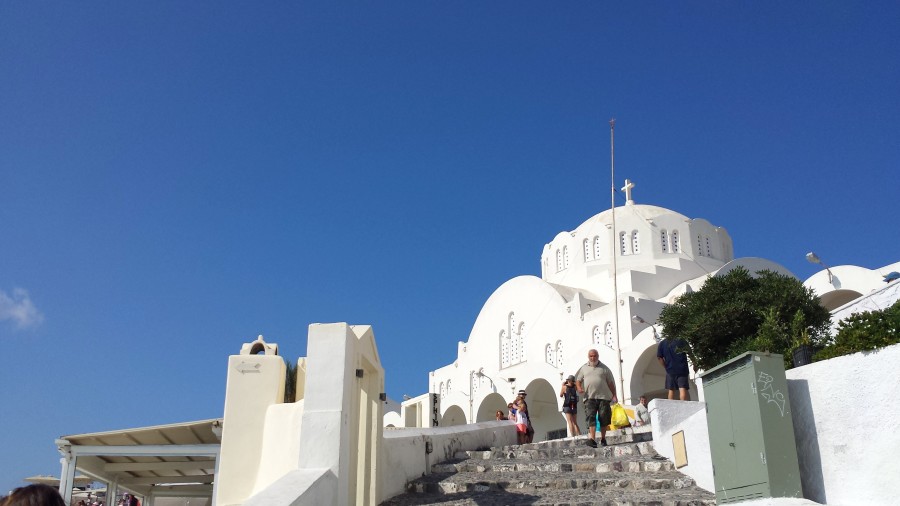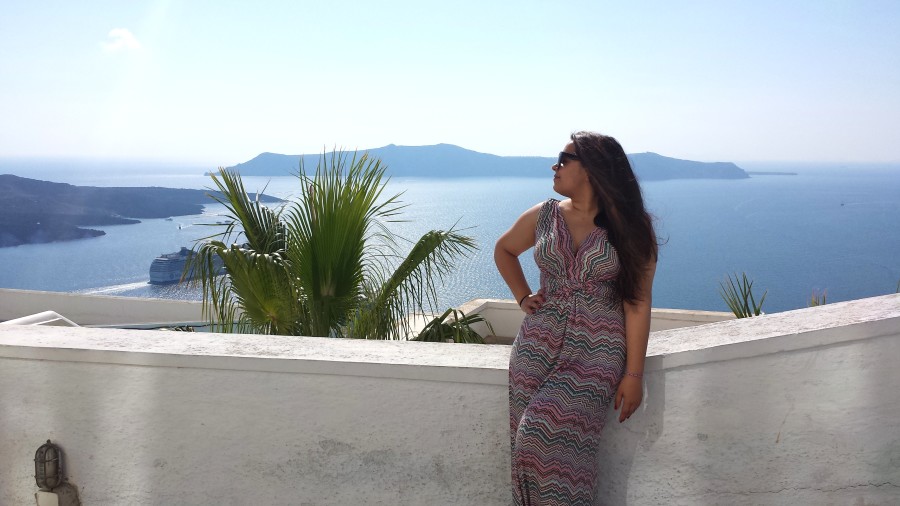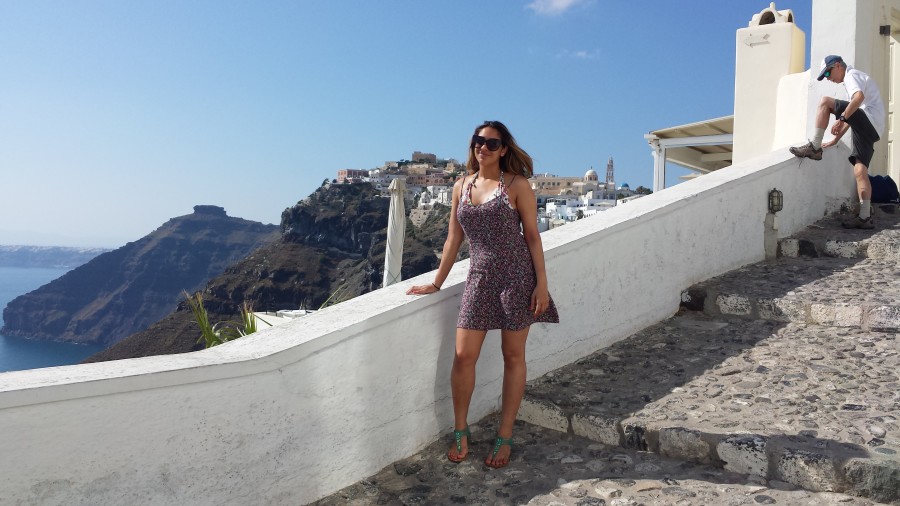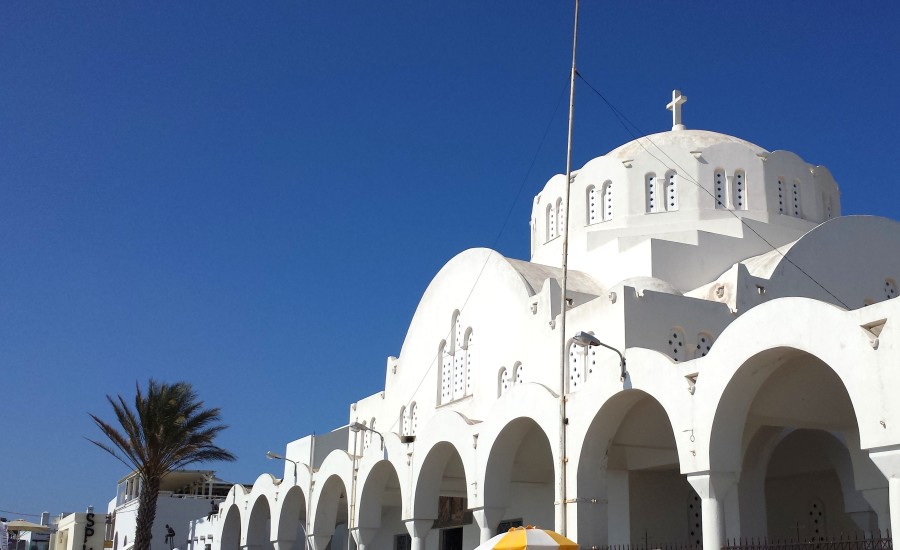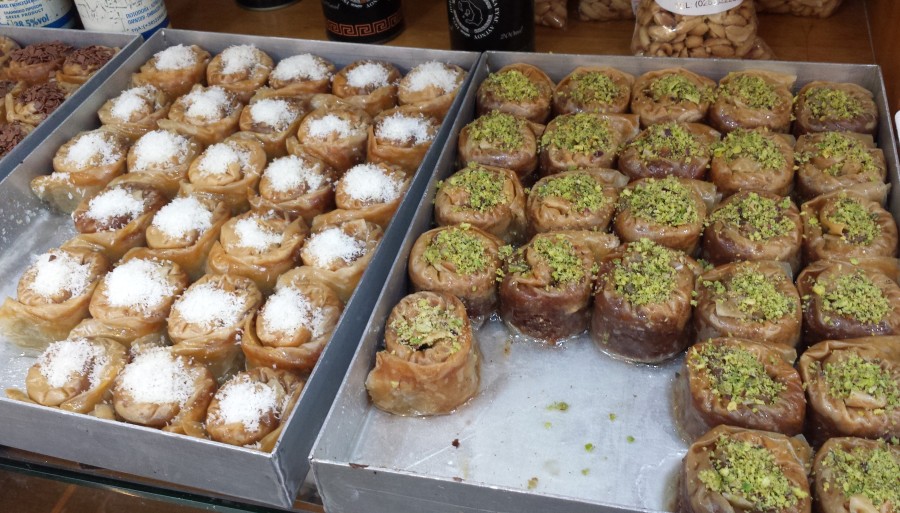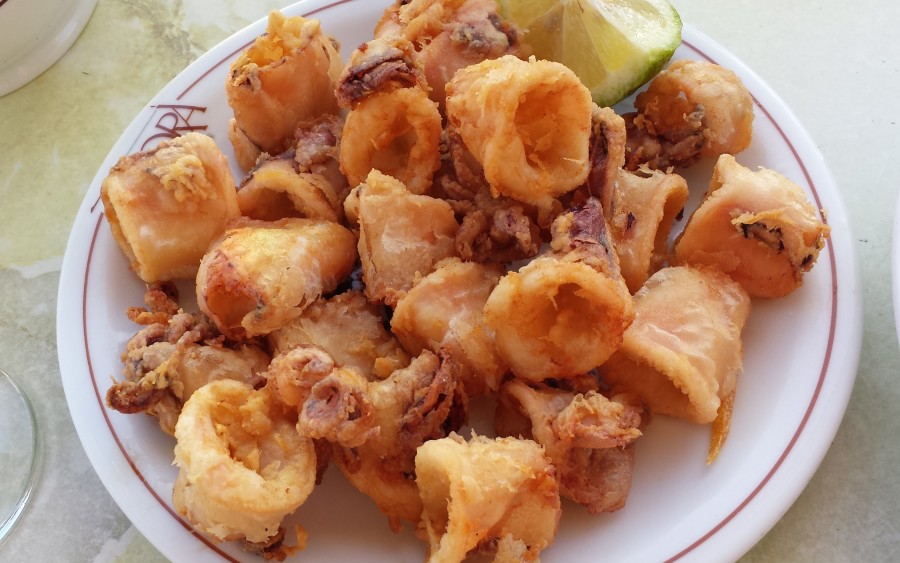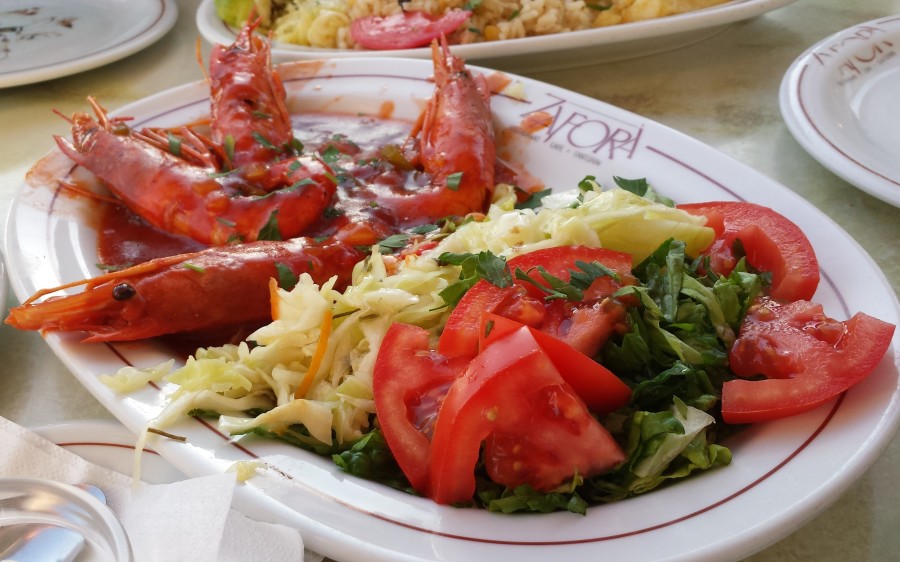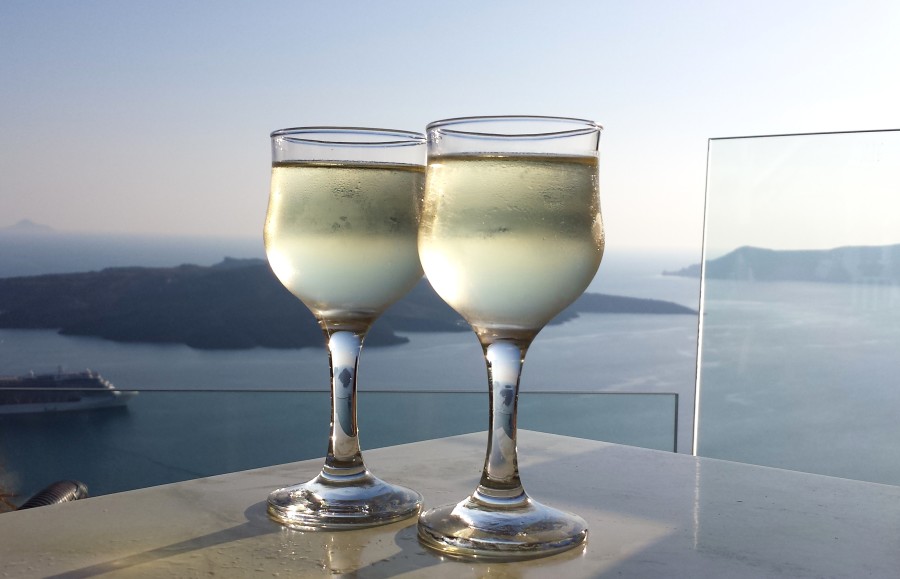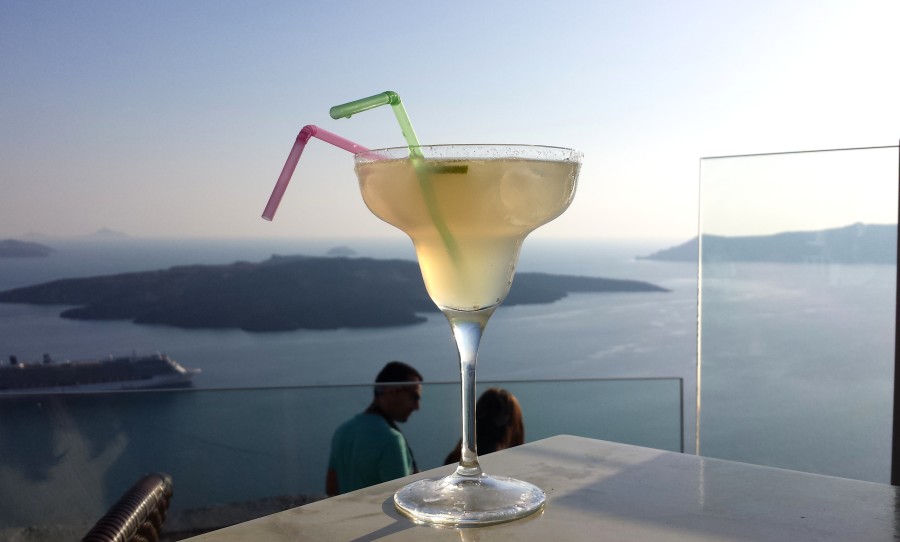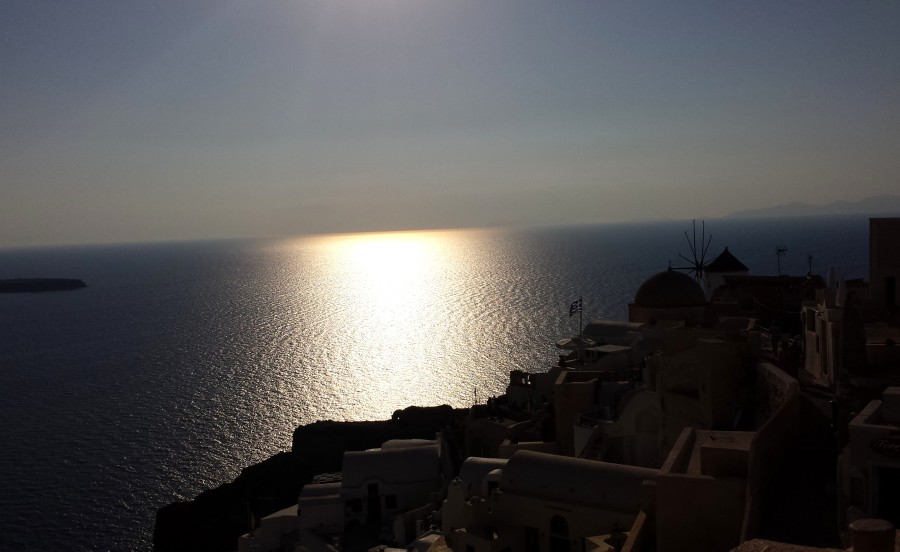 Oia & Ammoudi Bay
Oia, like Fira, is located on the inner coast of the main island of Santorini, and although it has the same steep cliffs with white cubist architecture, it's not done half as well as at Fira. The space feels overly crowded and dense, and you only get to see the bay view from a few places. Oia is also the most expensive part of Santorini with Mayfair-like prices that, for the most part, aren't worth it. Think 3 scoops of ice cream for upwards of £8.
Ammoudi Bay is the name of the bay area which is directly below the cliffs of Oia. From Oia you walk down a zig zag path to get to the bay. Ammoudi Bay is very small; there are a perhaps only three of four seafood restaurants. It's worth walking down to just to see the bay from another view, and the fishing boats bobbing on the water as the sun sets are lovely.
The restaurants in Ammoudi Bay are set up so that you go to the front to pick whichever freshly caught fish you like, which is then cooked and brought out. A medium sized sea bass, grilled and butterflied open, costs a steep 50 Euros. As its a holiday and we're using pretend money anyway, it doesn't really matter ;)