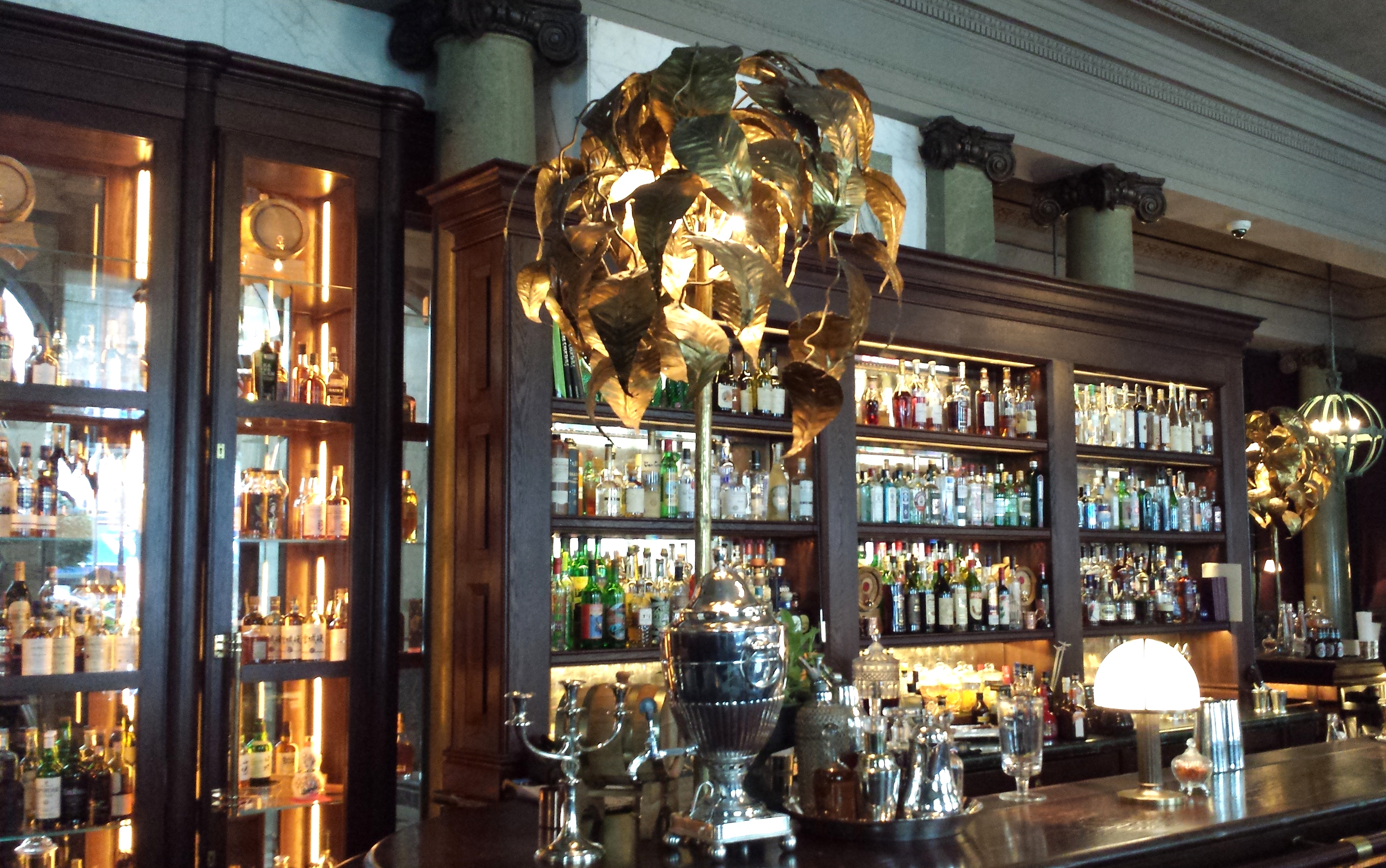 British eccentricity in Holborn
8/10
Scarfes Bar is an homage to the fruitiness of British conviviality, its walls adorned with caricature-type artwork and its menu teetering between casserole and curry. This mixed up madness is housed in the recently opened Rosewood Hotel (previously The Chancery Court Hotel), refurbished beautifully and granted grade II listed status. The entrance to the hotel is grand and architecturally classical, opening up into a wistful courtyard that you might imagine in A Midsummer Night's Dream.
Scarfes bar is located behind a vintage hand-revolving door, and offers total sensory delight. A grand piano sits in the entrance, moodily lit and aching to be played again – live music can be had hear 6 nights a week. The bar itself is a vision in mahogany, gold and glass, its dusky wooden cabinets holding countless champagnes, sloe gins, aged whiskeys, and whispered absinthes. And that, folks, is what you come to Scarfes for.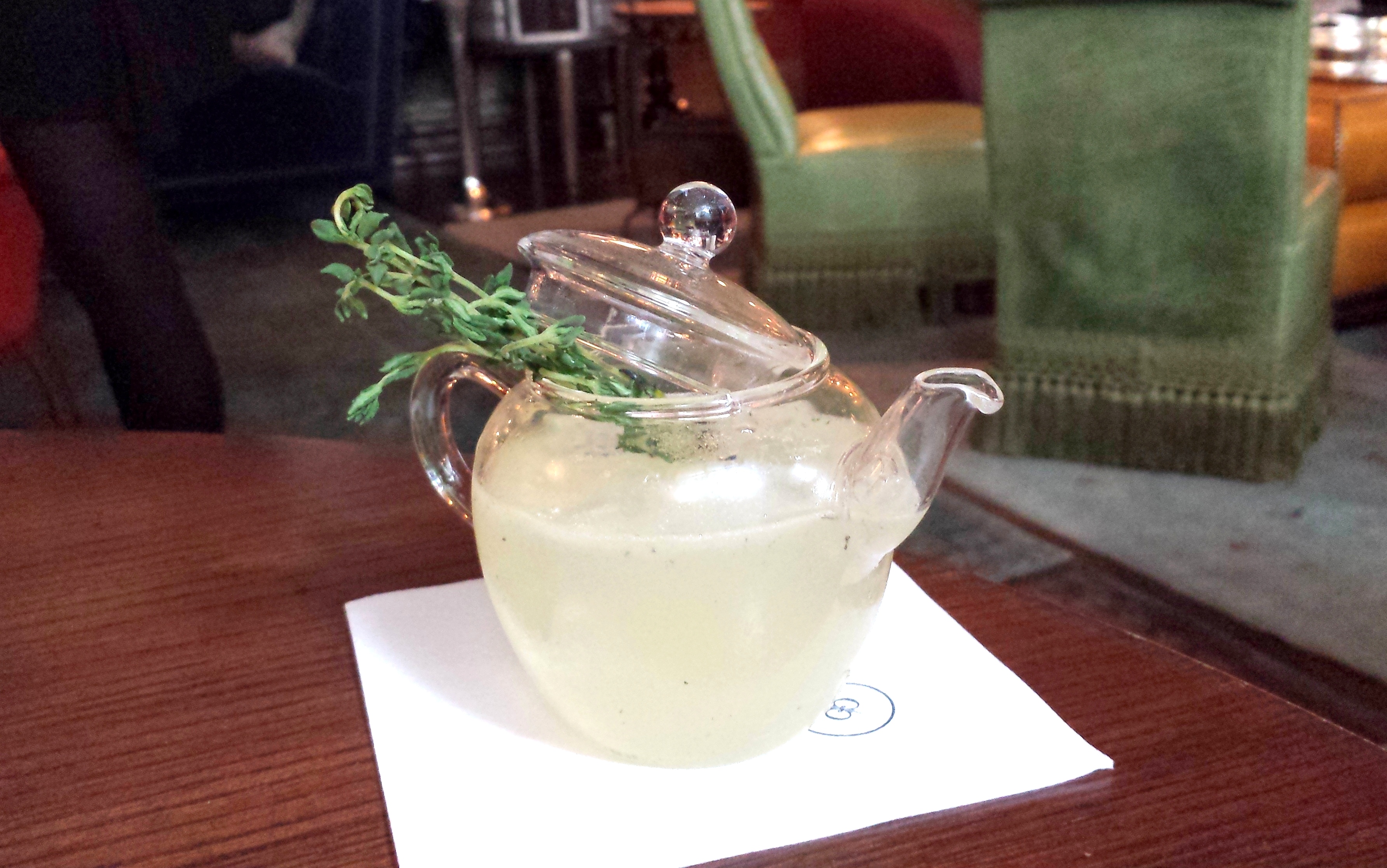 The cocktail menu is expansive and delectable, the most popular item perhaps being a 'Thyme Out'. This savoury concoction is whipped into shape with lemon juice and Bombay dry gin, shaken hard in a canister and then poured into a sweet little teapot to delight. My favourite – a Lord Chancellor – is a spirited glass of Christian Drouin Calvados, crème de peche and Nyetimber demi sec, finished with a cube of brown sugar soaked in absinthe. It tastes like a hot day in the garden with the salt of sweat on your belly, waiting for another cold spray of water from the sprinkler whilst bent over a rose bush. I cannot gush enough.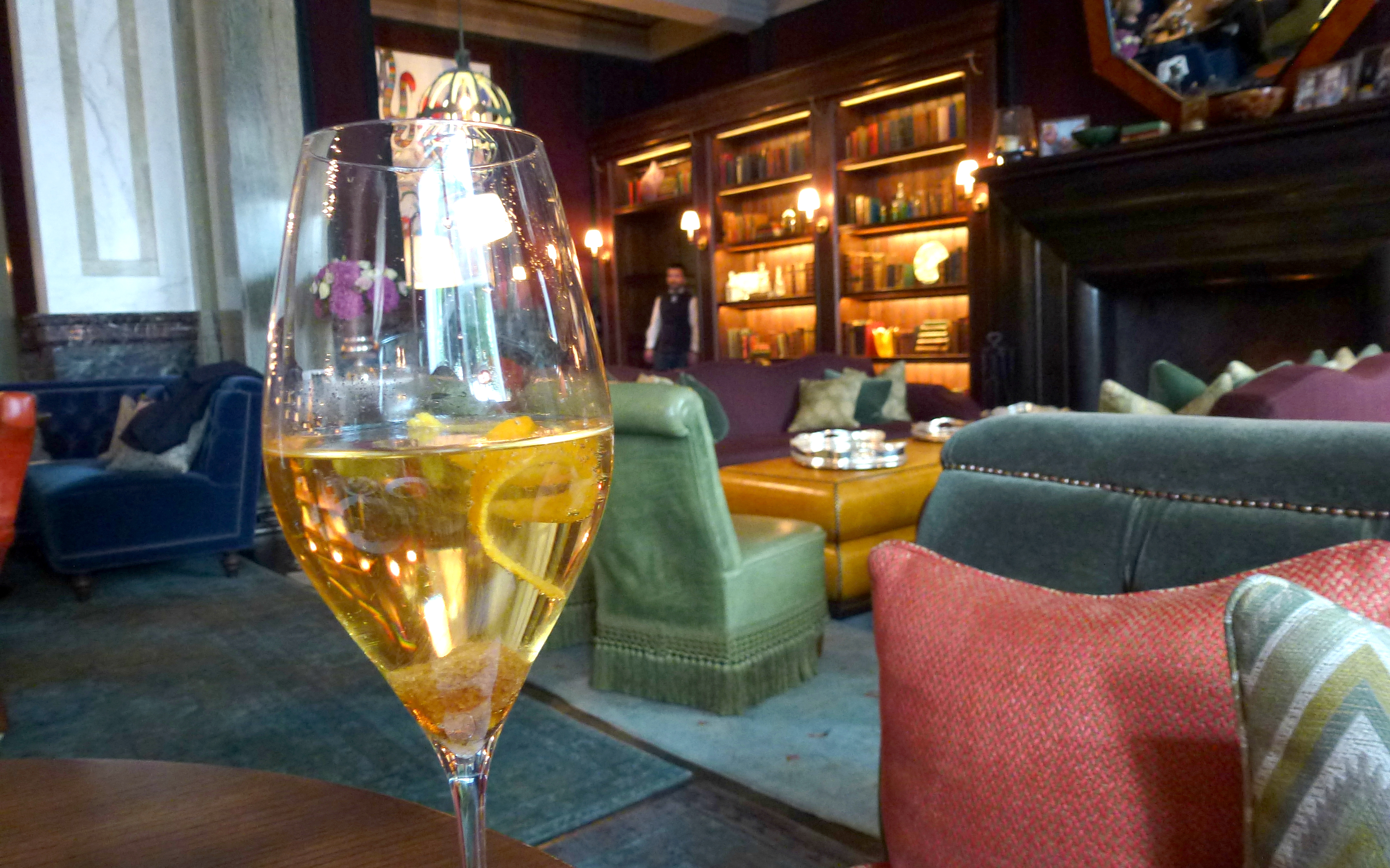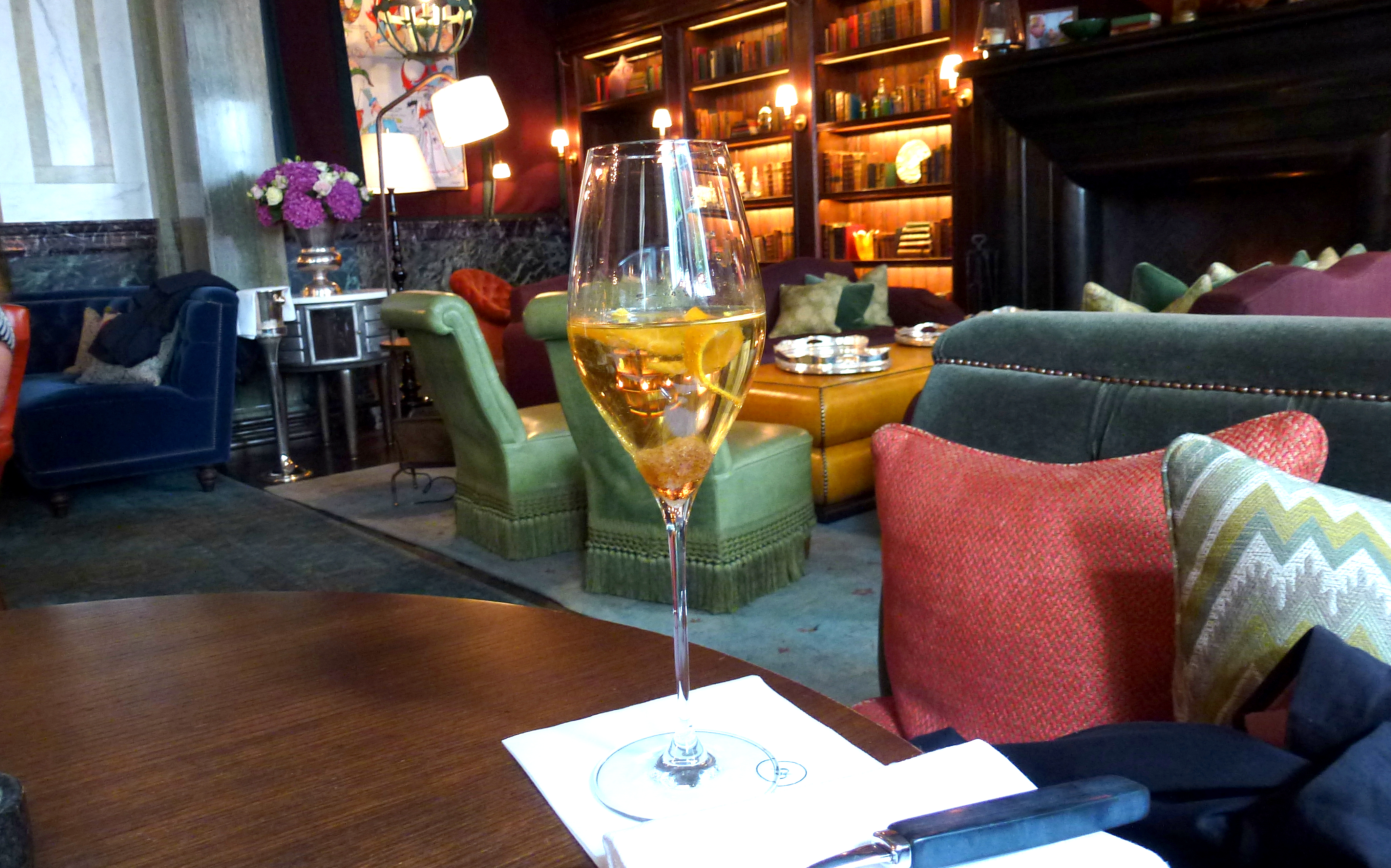 The list of cocktails goes on, each one with its own distinct taste and nothing like the oversweet, sugar-laden ditch-water that is served in other so called cocktail bars. To credit them further, they are suitably strong and spiked with enough of the sauce to get one completely jazzy, if one would so wish.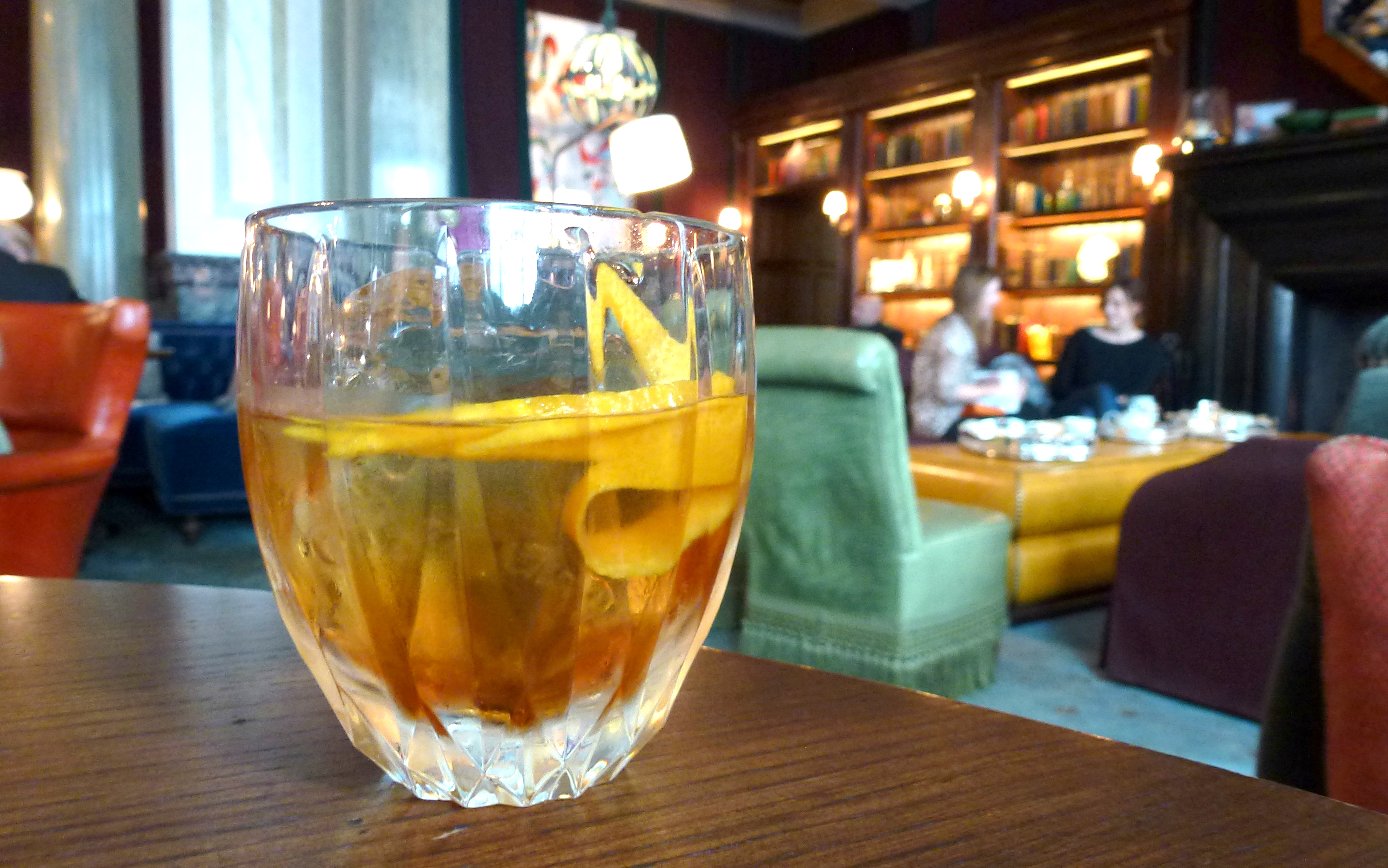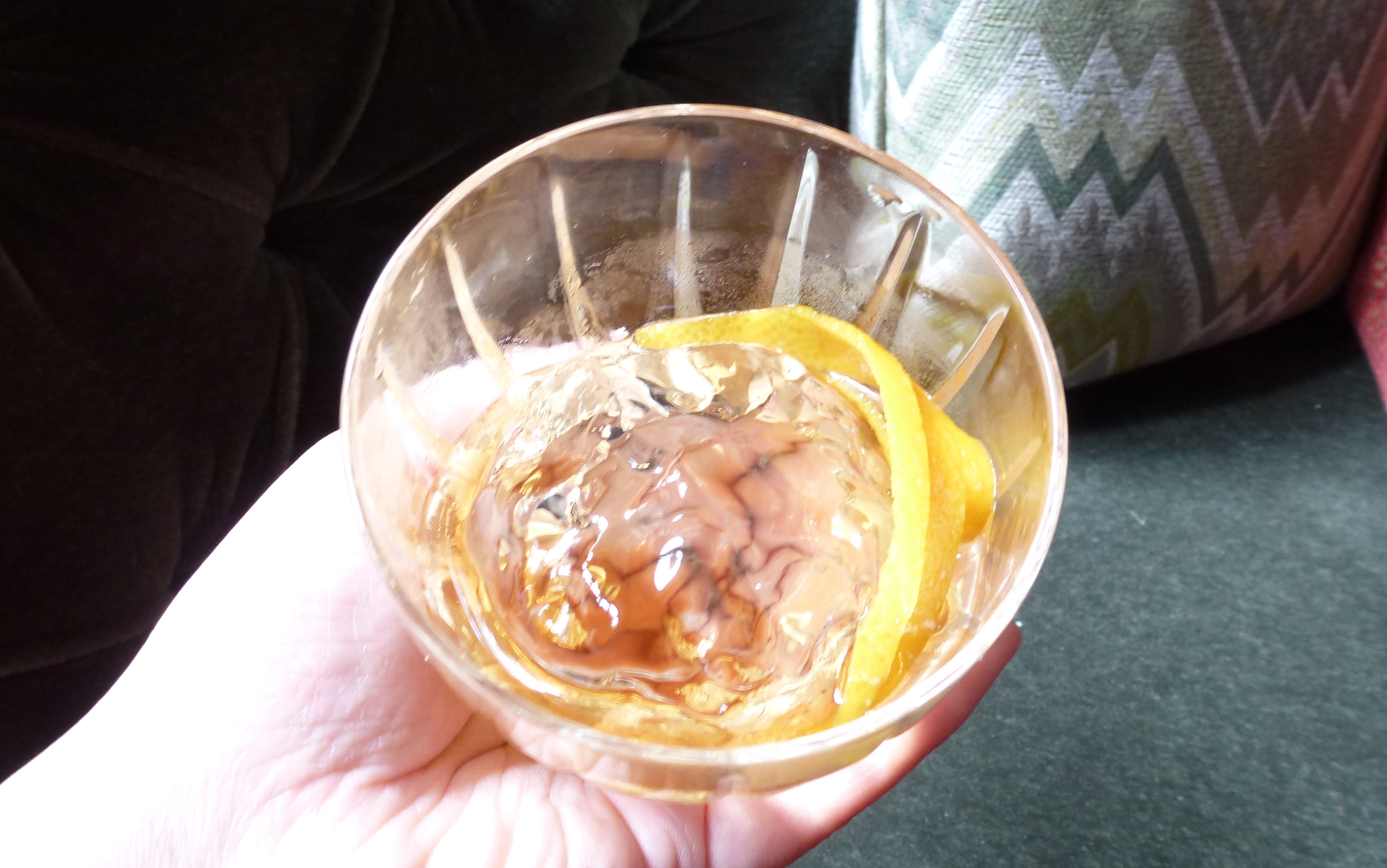 If not, then perhaps a spot of food for the lining of the stomach. The actual menu is only served at lunch, after 3pm this switches to a short list of bar snacks. As alluded to earlier, the menu itself is a confusing prospect, giving you both British and Indian dishes. Each dish is perfectly edible, but the excitement is really only seen again in dessert.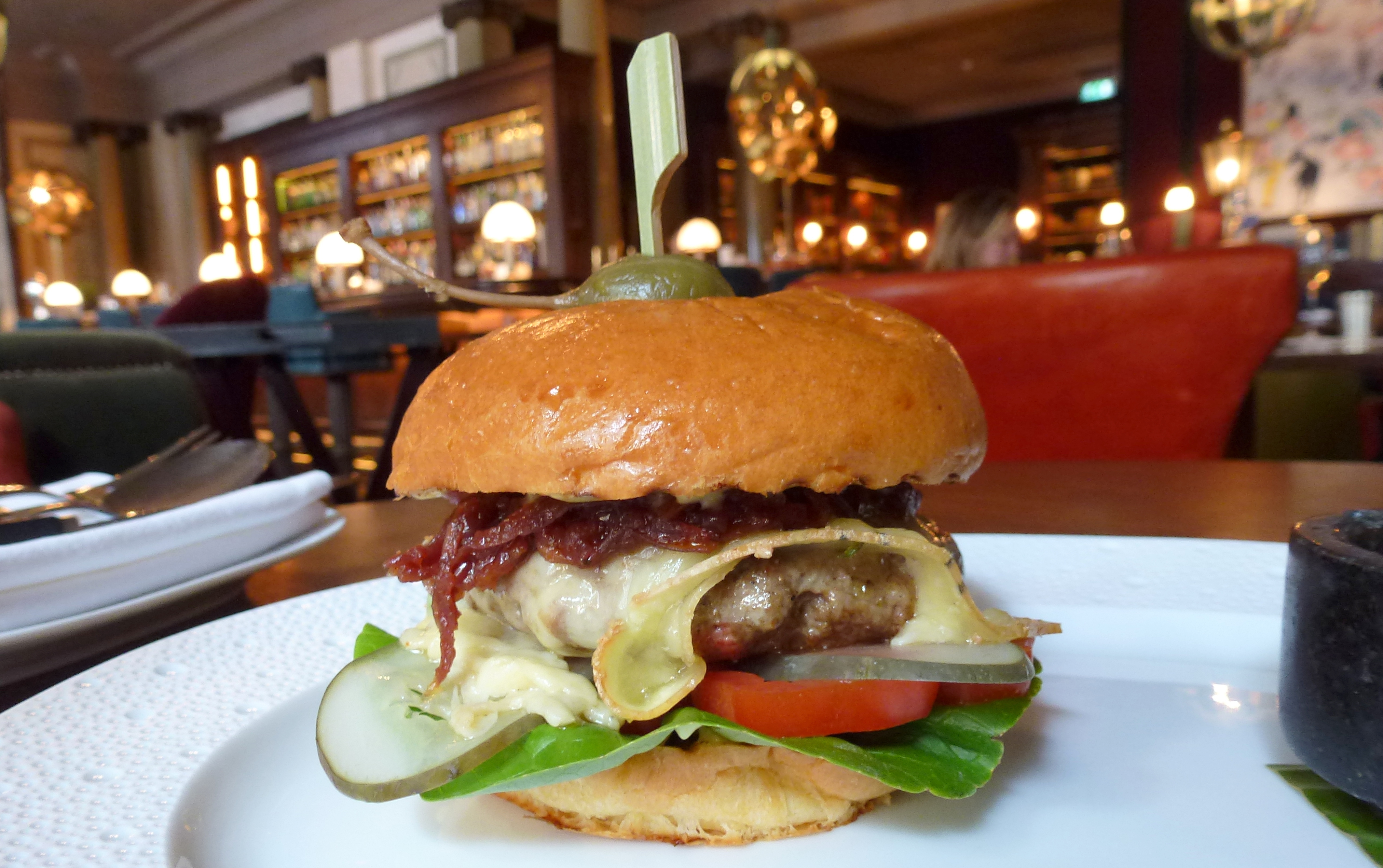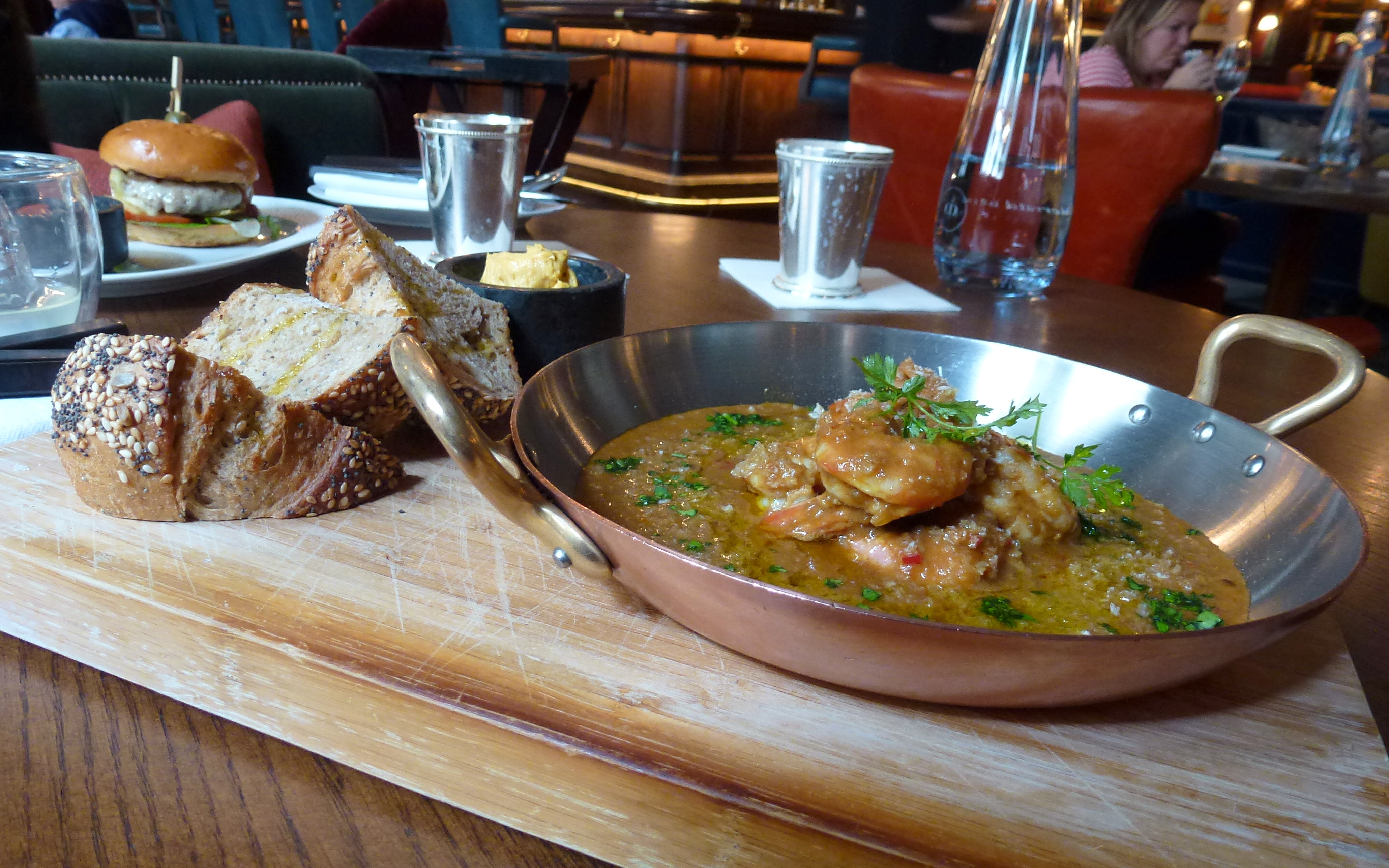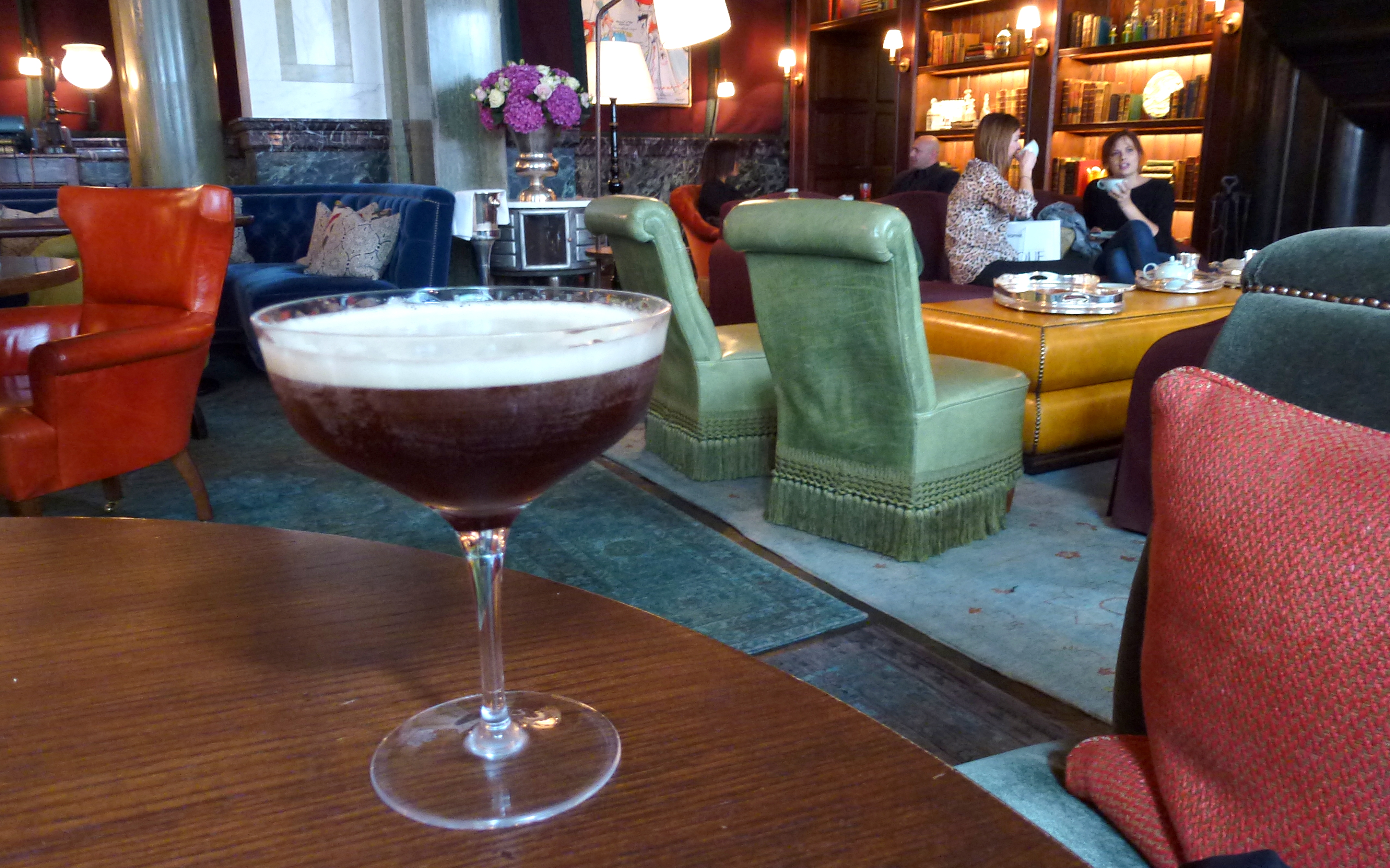 A chocolate pot is entirely and absolutely fantastic, a magnificent ode to all things cocoa. In it, a soft layer of wispy chocolate mousse and then rough cut sprinkles of chocolate. Laden across is a scoop of baileys ice cream, finished with a flourish of more of the chocolate. Strawberries Romanoff is a glass of giggle-me-bladdered boozy fruit covered in a light and deceptive custard – tread carefully with this one.
Scarfes Bar is not perfect, but I can't wait to go back and be amongst all the oddities of life again. This is an Alice in Wonderland retreat in the middle of buttoned-up Holborn, where you can feel right at home in the squishy velvet seats and well stocked bar.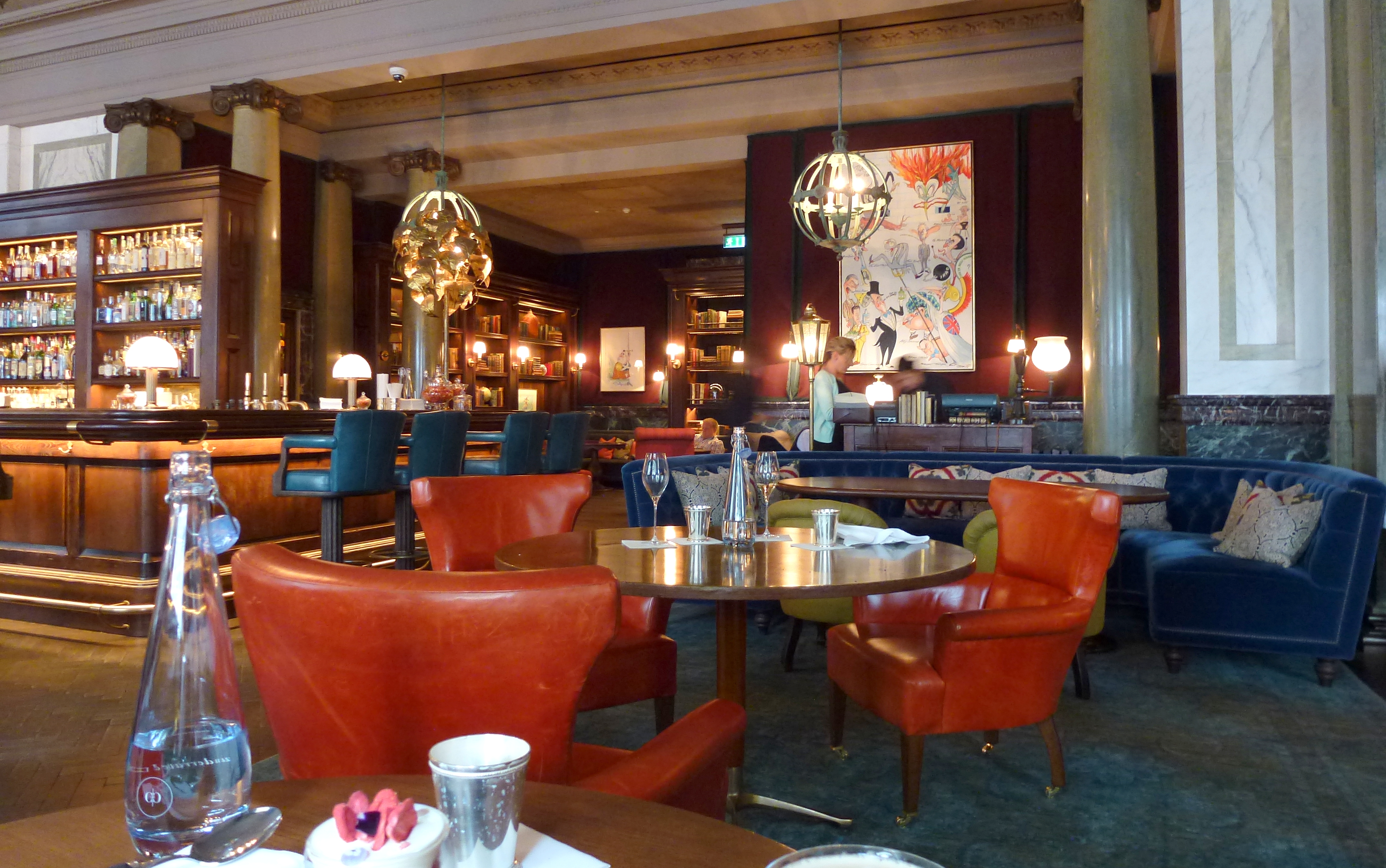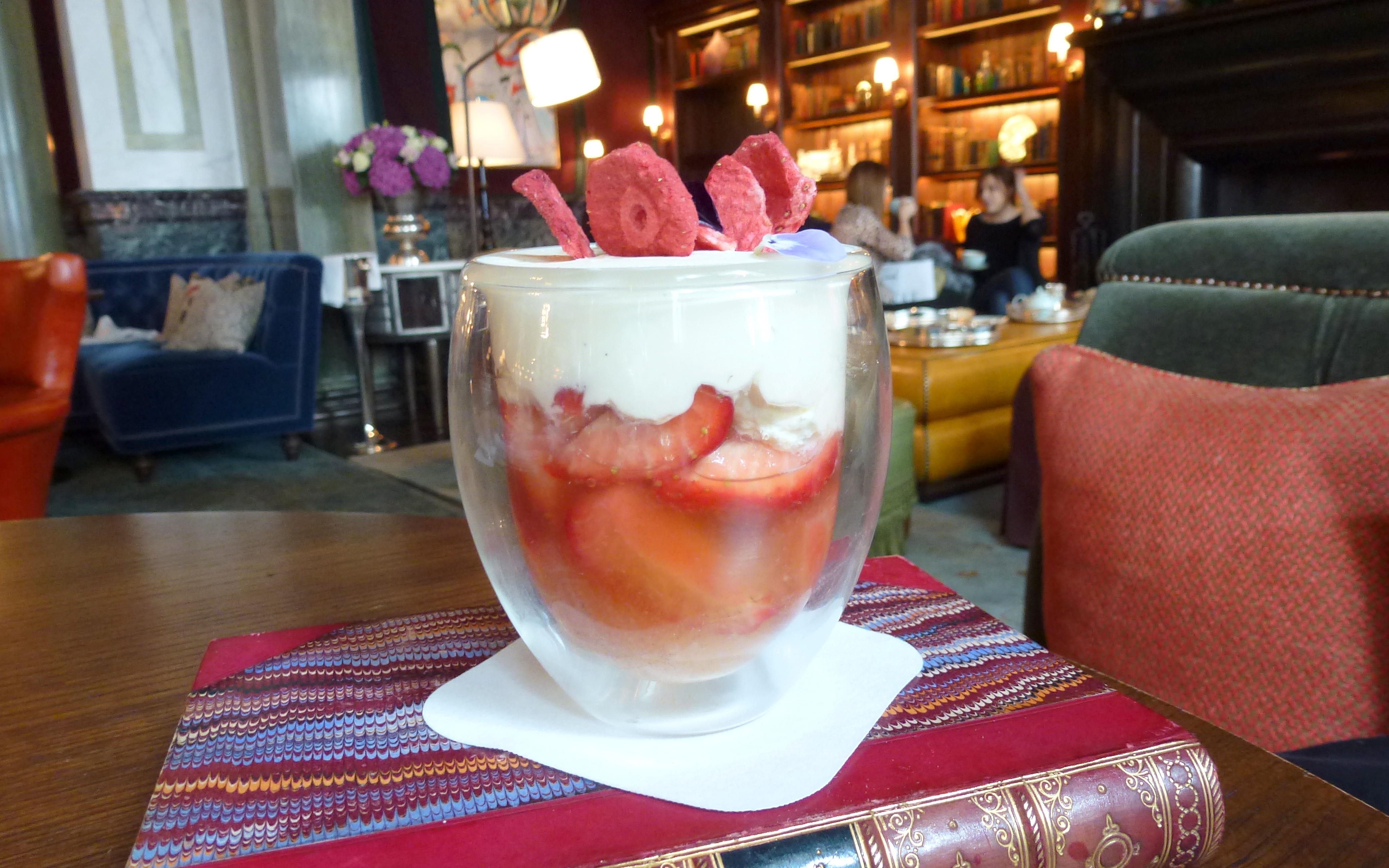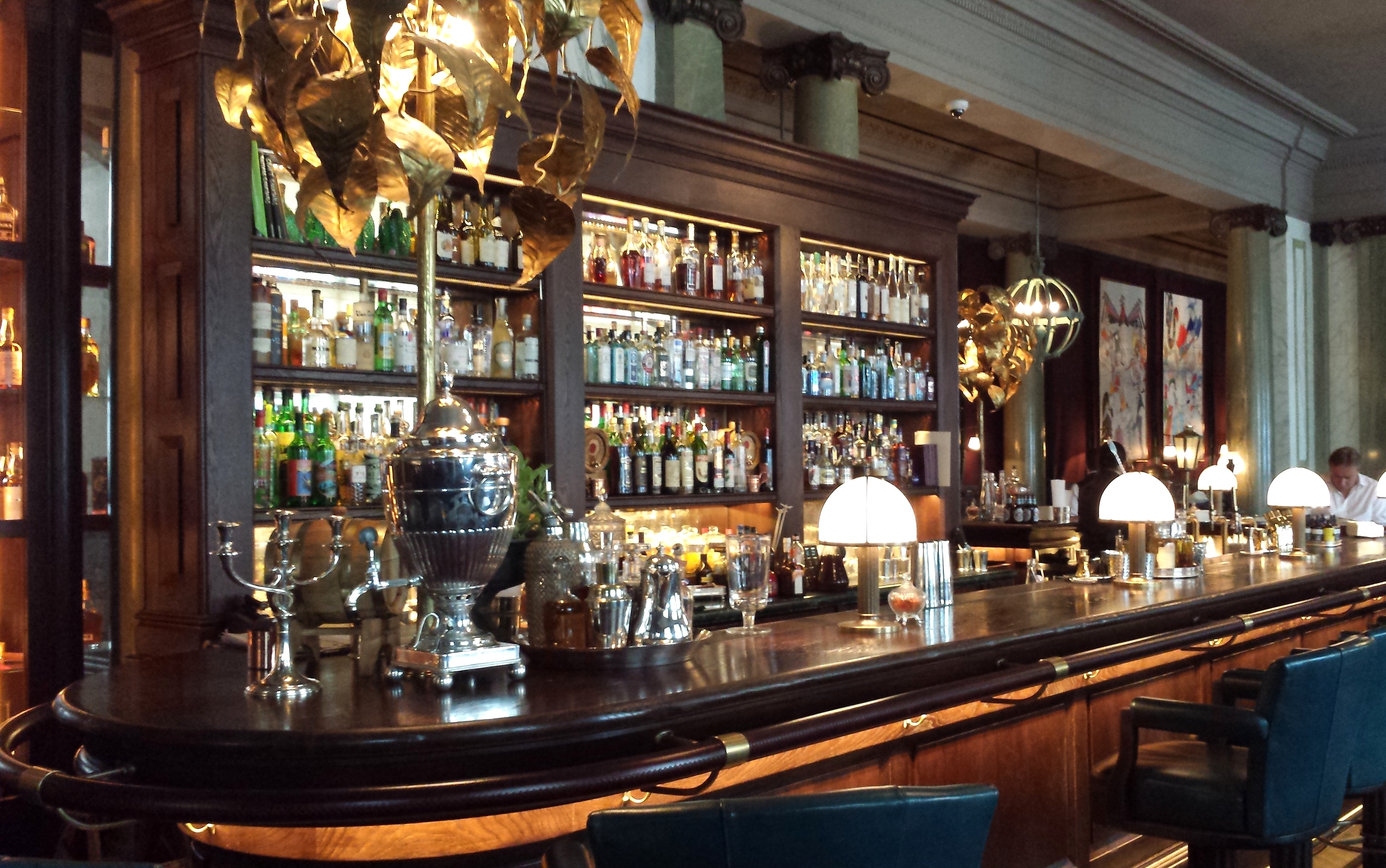 Tube: Holborn