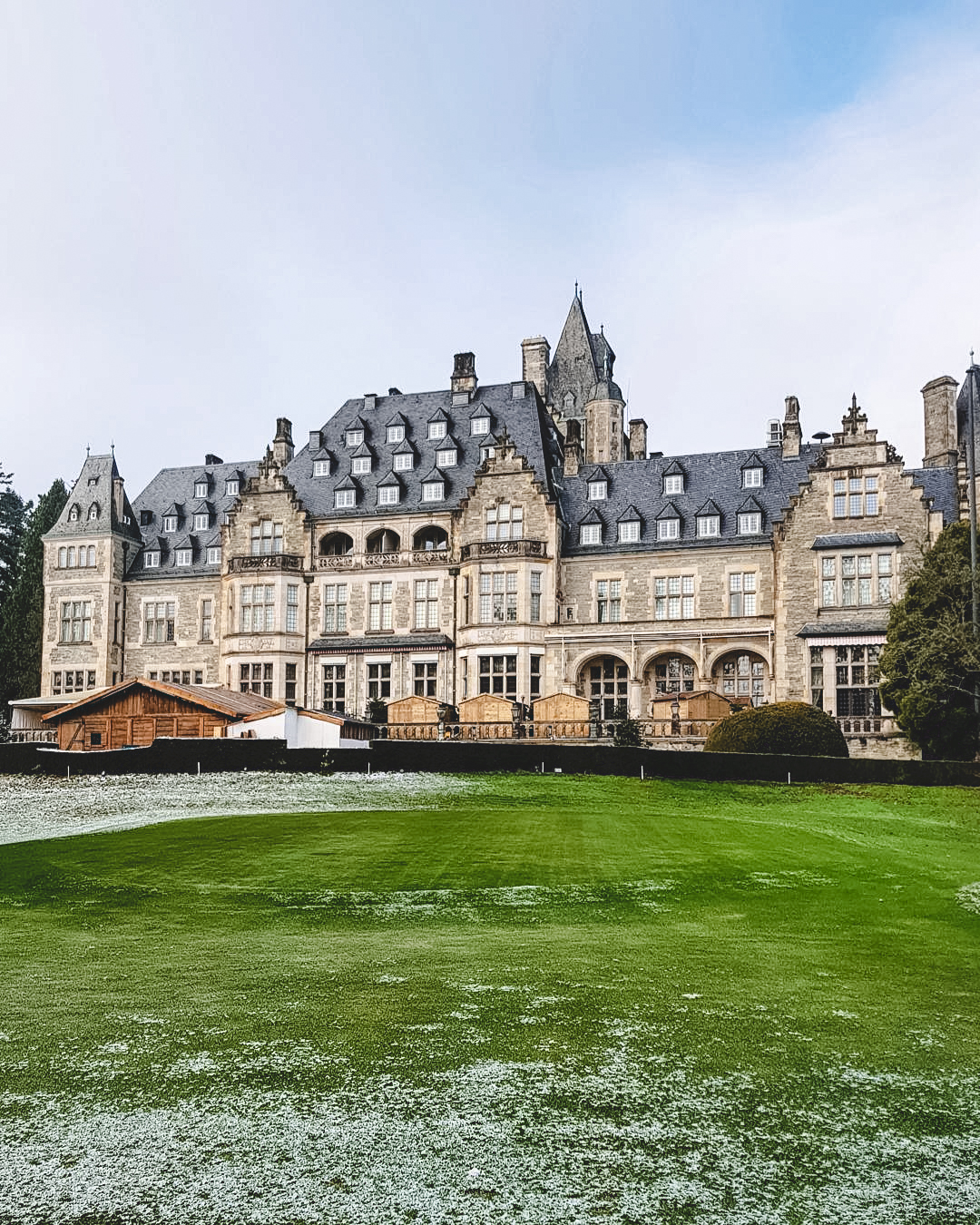 Falling for the Imperial Charm of the Schlosshotel Kronberg
I have a bit of a love affair with Germany in the winter. There's something so magical about being here when all the Christmas lights go up, and the snow comes down. That love affair has taken me to Hamburg and Berlin, and now, to the Schlosshotel Kronberg, Frankfurt.
READ MORE:
25 Hours Bikini Berlin Hotel Review | Germany
Hôtel Royal Savoy Review | Switzerland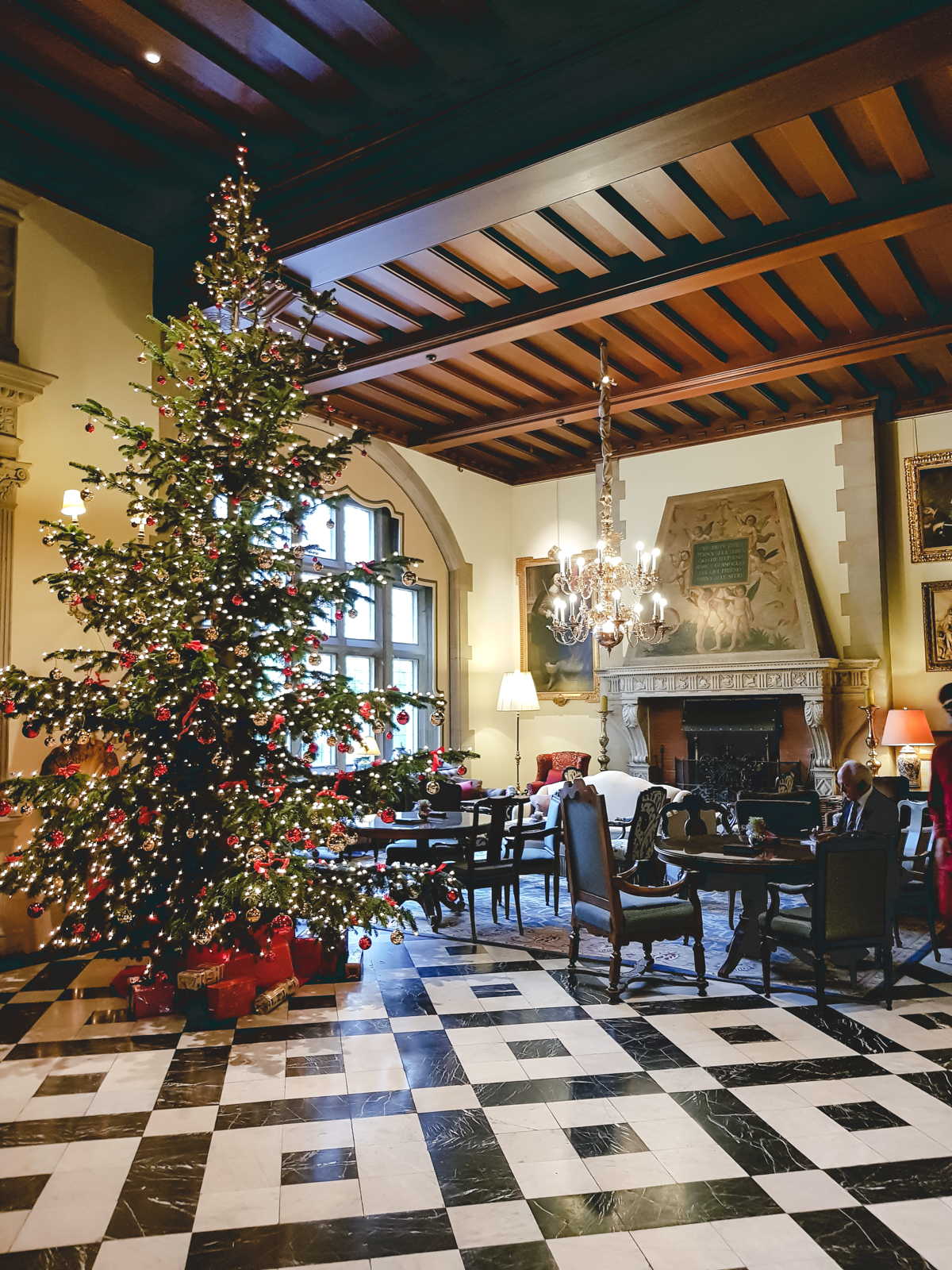 The Schlosshotel Kronberg is easy to fall in love with. It is one of the most beautiful castles in Germany, and it has an impressive history.
Built on blue blood
The castle was built by the Dowager Empress Victoria, daughter of our English Queen Victoria, in memory of her late husband Friedrich III, the German Kaiser and King of Prussia.
In fact, the Princess Royal had the castle commissioned in 1893 after the death of her husband, and lived there for the last 8 years of her life. In 1954 it was inaugurated as the Schlosshotel Kronberg, a luxury hotel with a magnificent story.
Fast forward to today, and the Schlosshotel Kronberg is a five star Superior hotel and part of the Small Luxury Hotels collection, a rank that befits its royal beginnings.
It's incredible to think of the swathes of royalty who must have stayed at the castle. Staying here as a guest myself, that history feels immediate and very present.
I think this is due to how beautifully preserved the castle is. Walking through the grand entrance and around the hotel, we are surrounded by the Dowager Empress's personal collection art collection, Flemish tapestries, and sculptures from Limoges.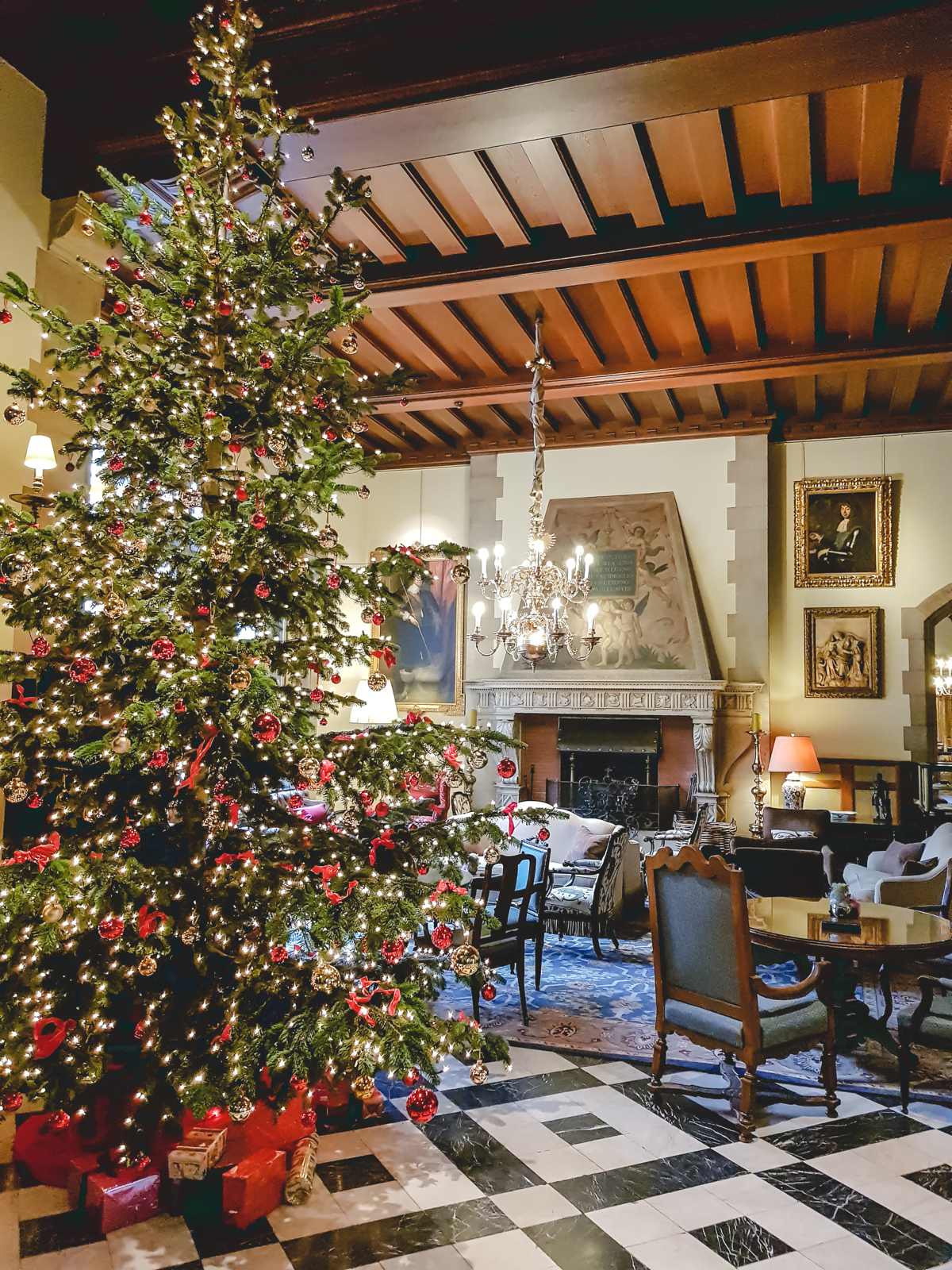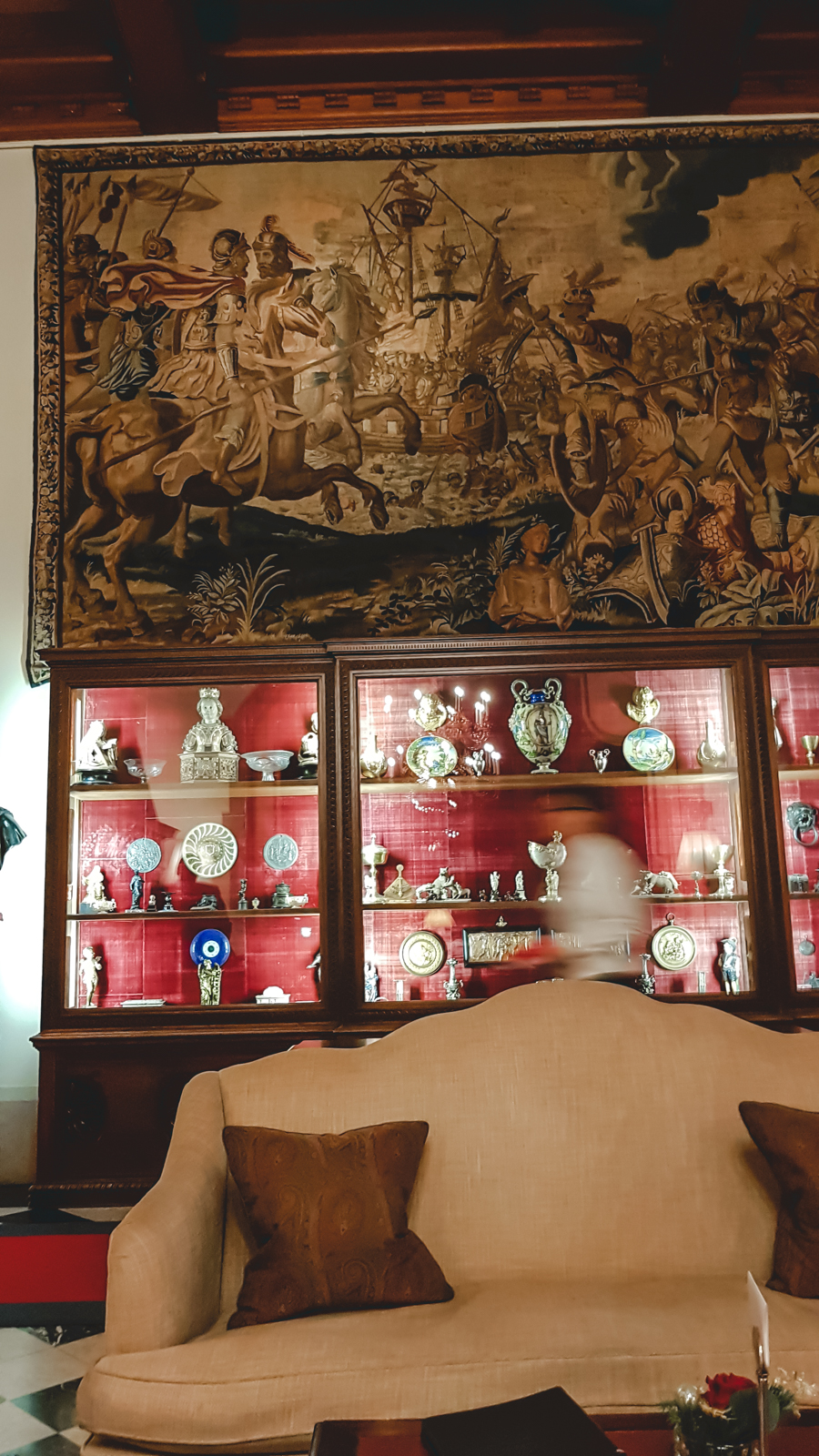 Our Grand Park View Room
There are 62 rooms and suites at the Schlosshotel Kronberg, all of which are elegantly decorated with views onto the gorgeous hotel grounds.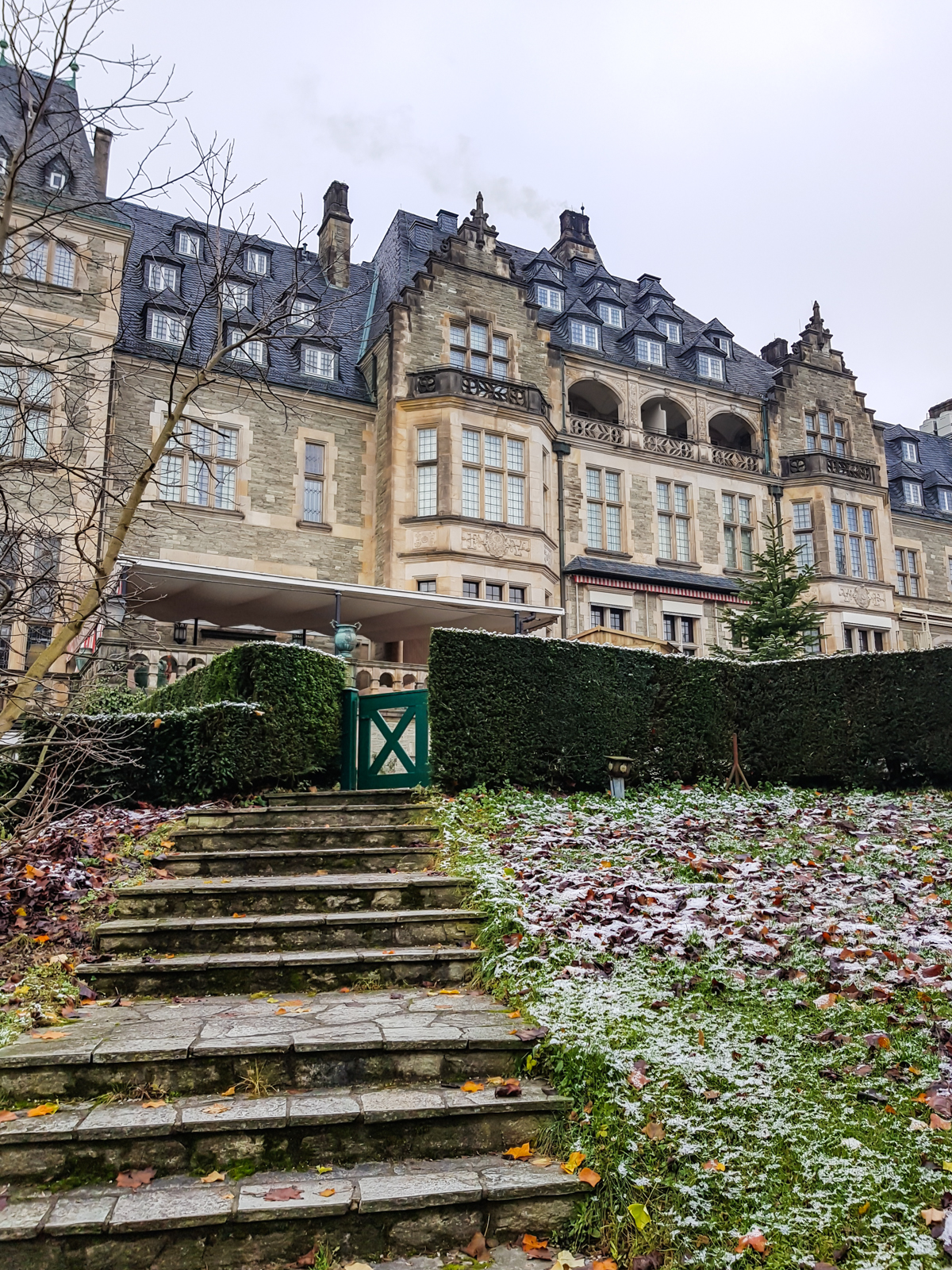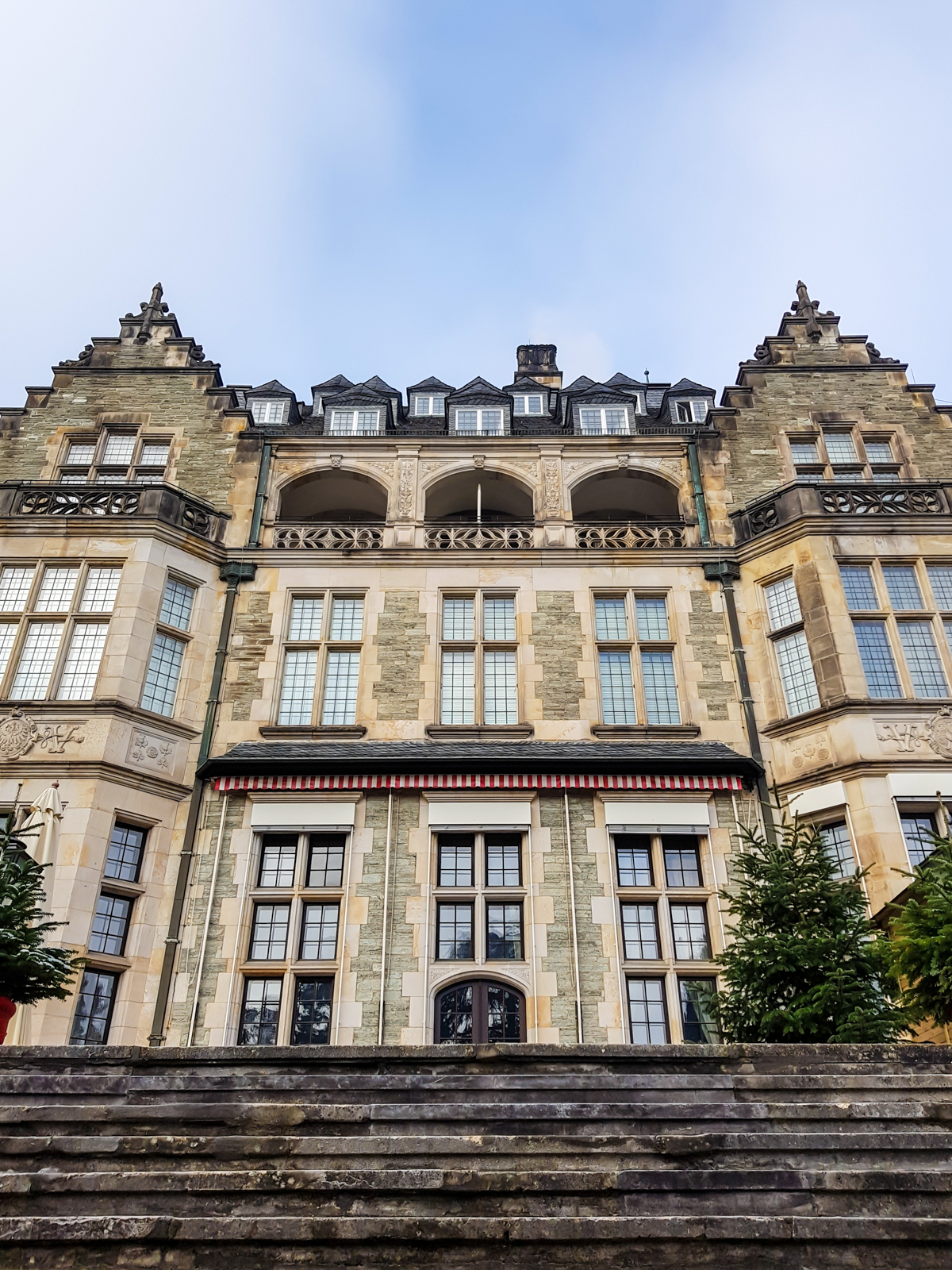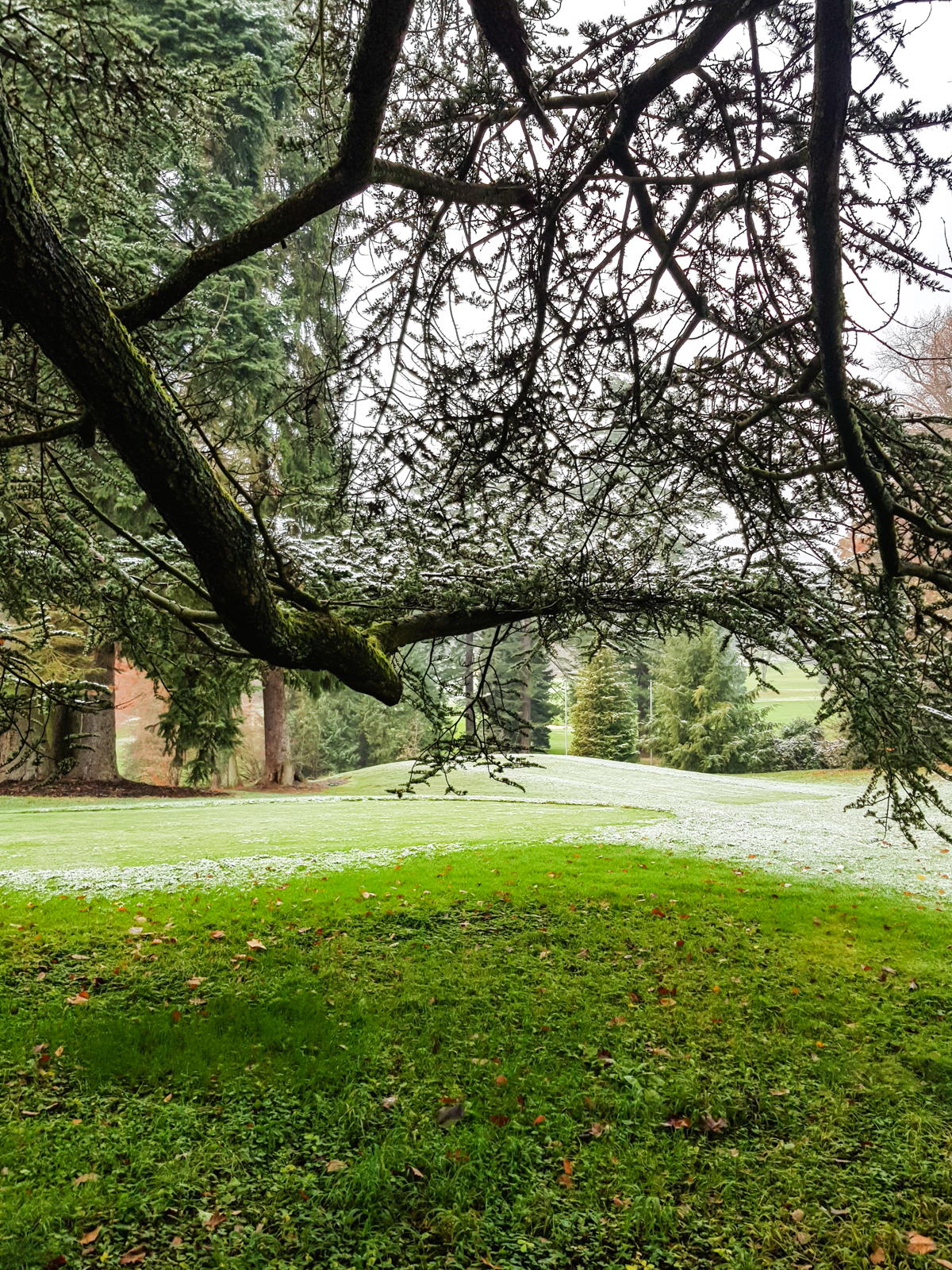 Our Grand Park View room boasts views on to the castles historic park, and balances tradition and modernity well.
We especially love the plush bed, surrounded by period style furniture. In addition, the bathroom holds a giant rainshower and luxurious marble his and hers sinks.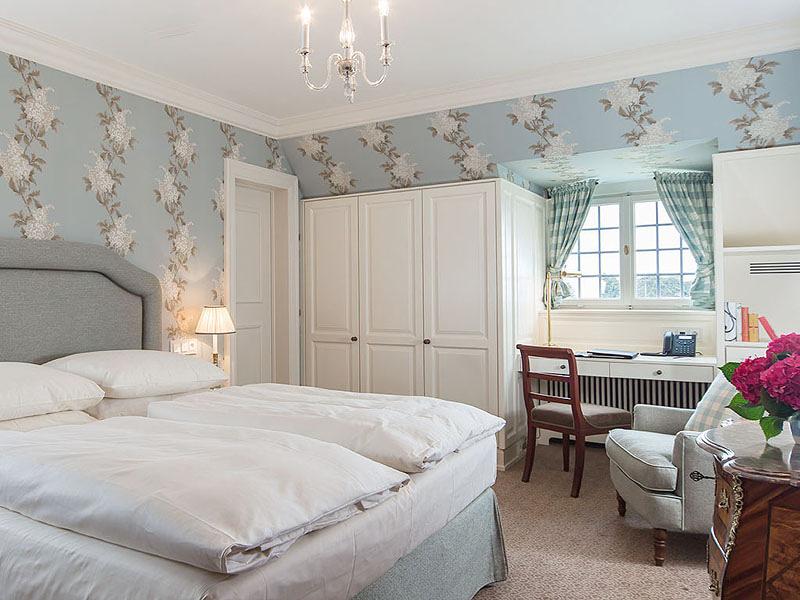 As an added bonus, the mini bar is completely complimentary and regularly restocked, which I think is a lovely touch.
Breakfast by the fire
After a good nights sleep in 1000-thread count sheets, it's time to head down to breakfast.
Breakfast is served buffet style, with an additional a la carte egg menu.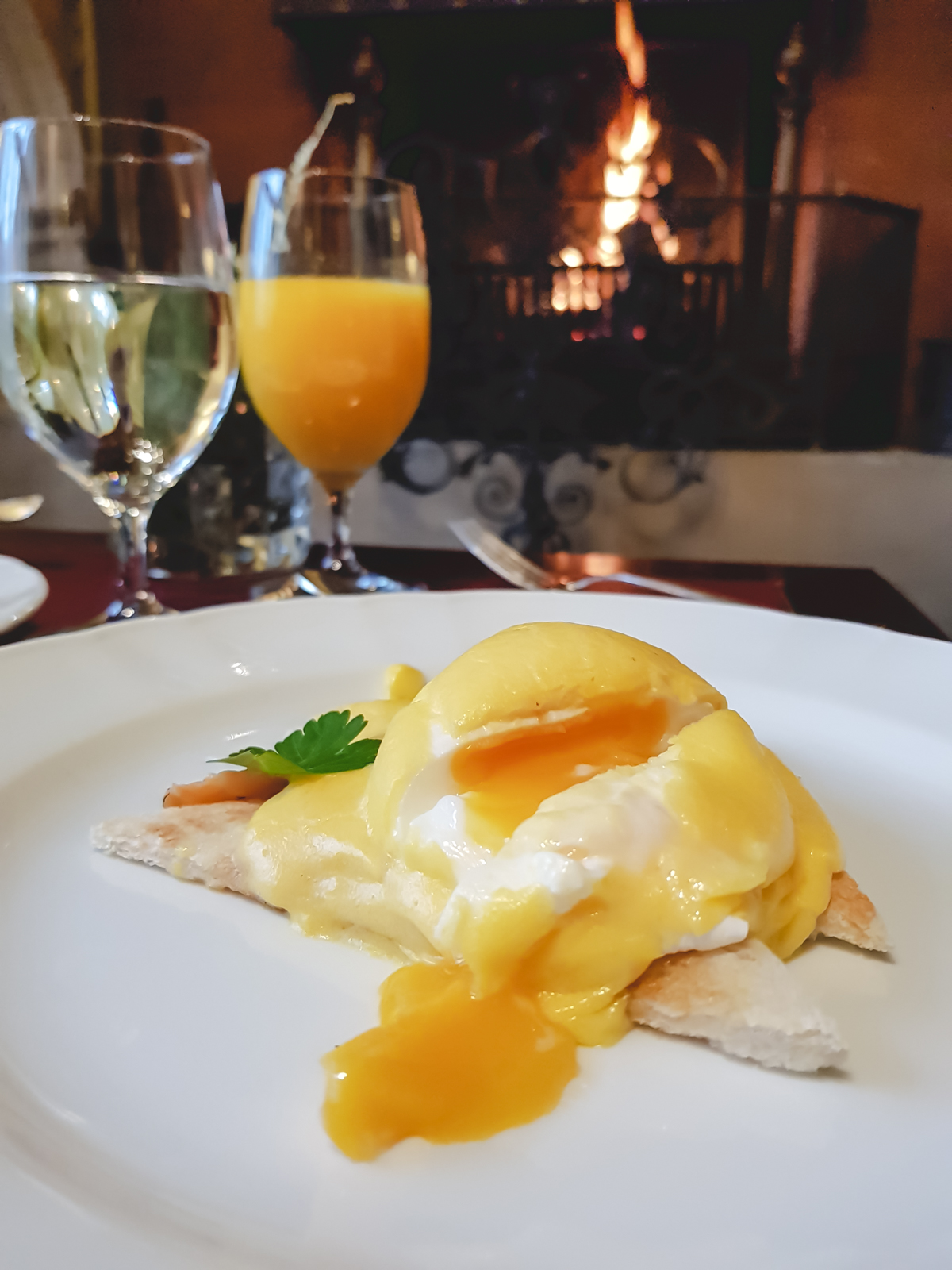 We fill up plates with savoury egg souffles, cheese, meats, croissants and custard pastries, which we take to the lobby and eat in front of the roaring fire…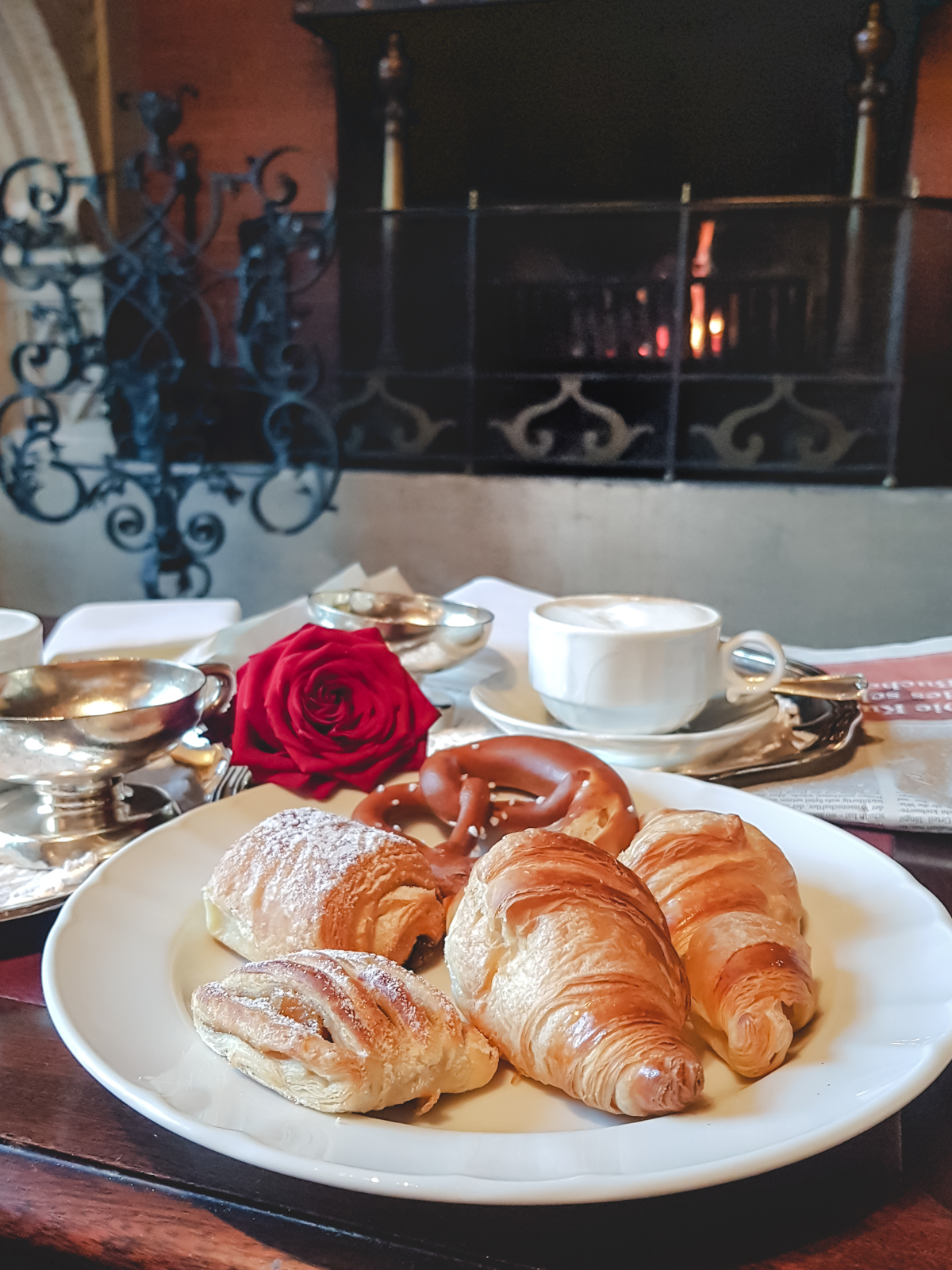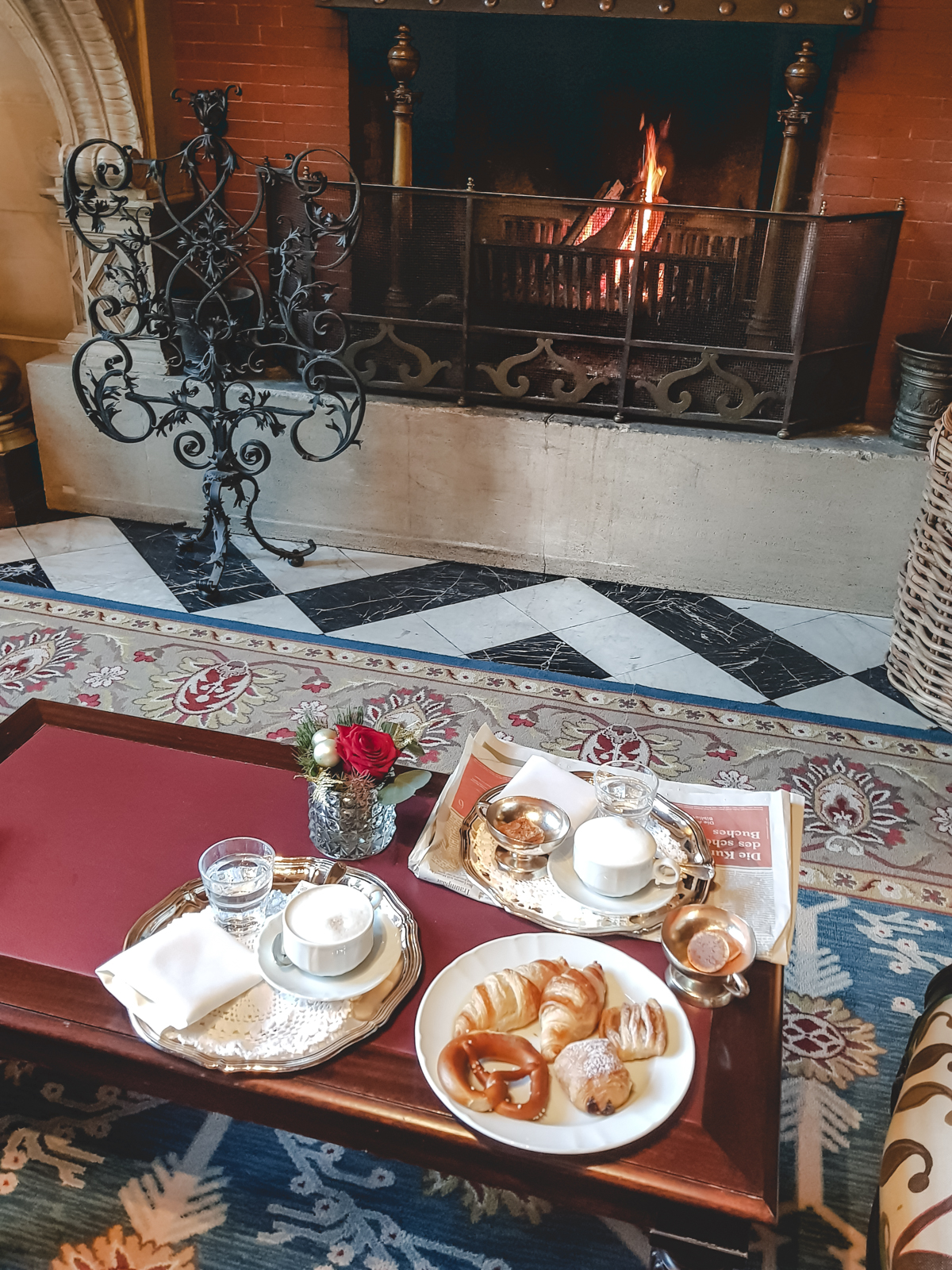 On another morning, we stay in the magnificent Castle Room to eat breakfast, and order omelets from the a la carte, and freshly squeezed orange juice.
A dinner fit for royalty
A fine-dining lunch and dinner menu is served in the Castle Restaurant, where you eat surrounded by portraits of European royalty…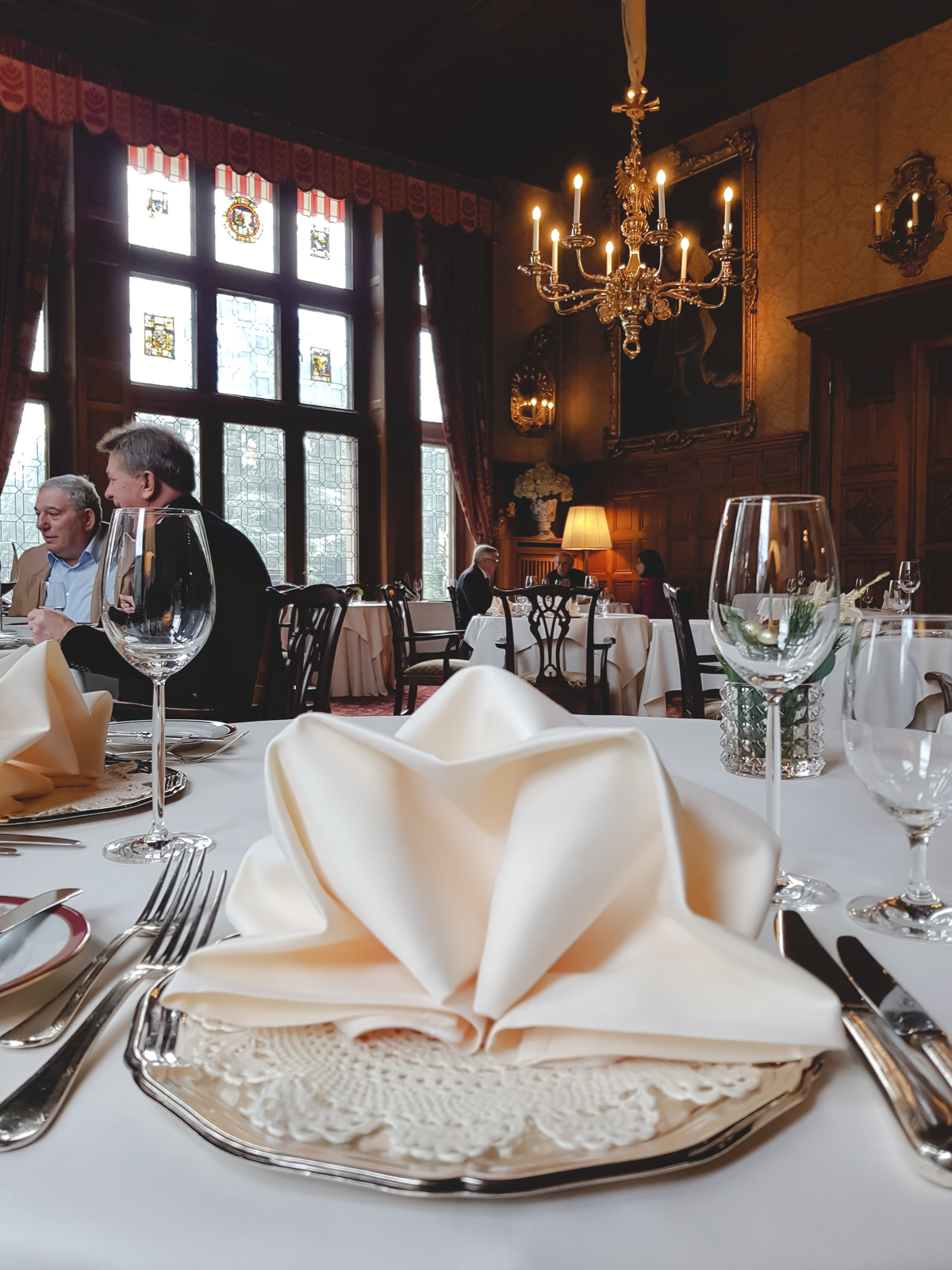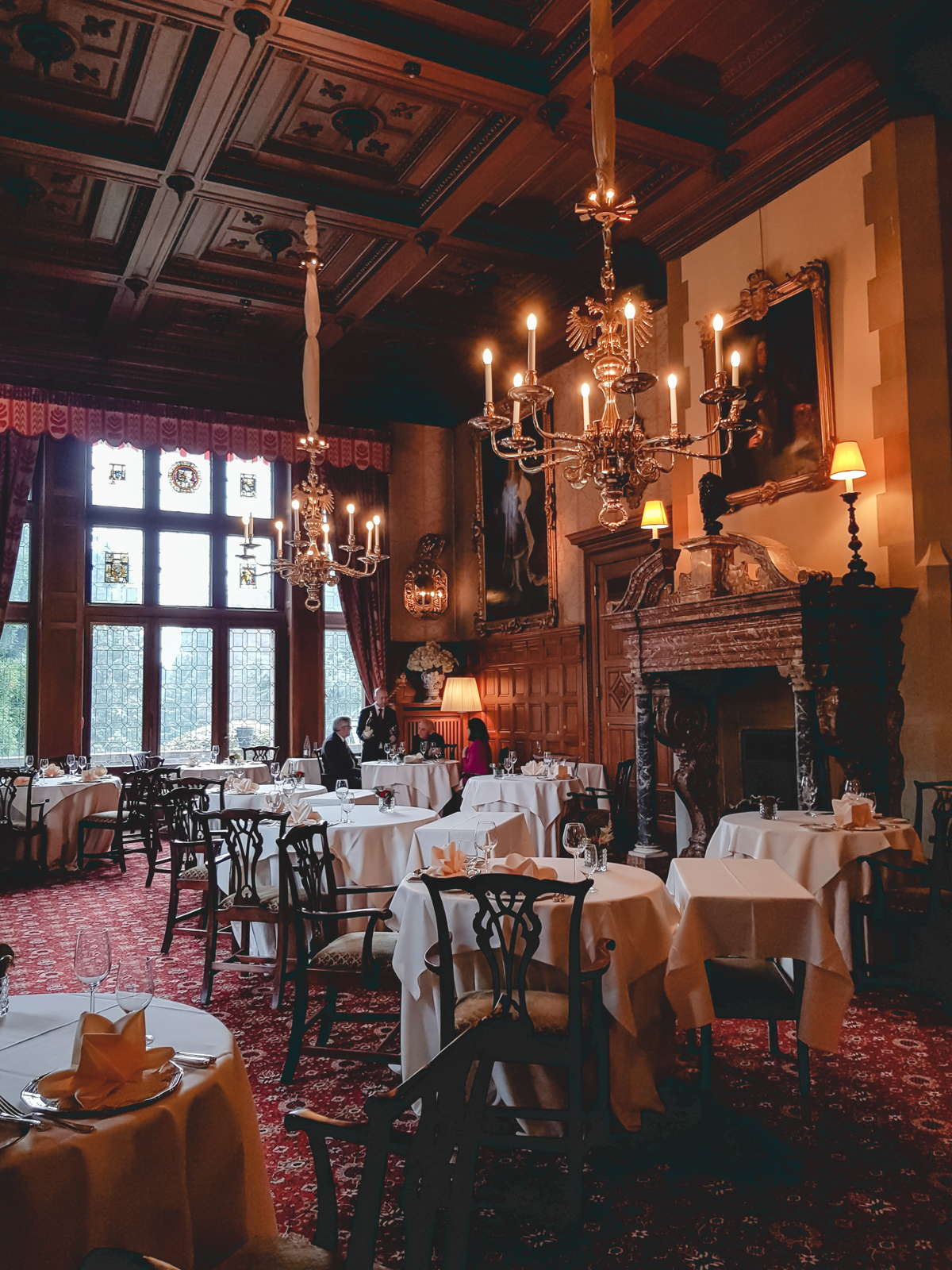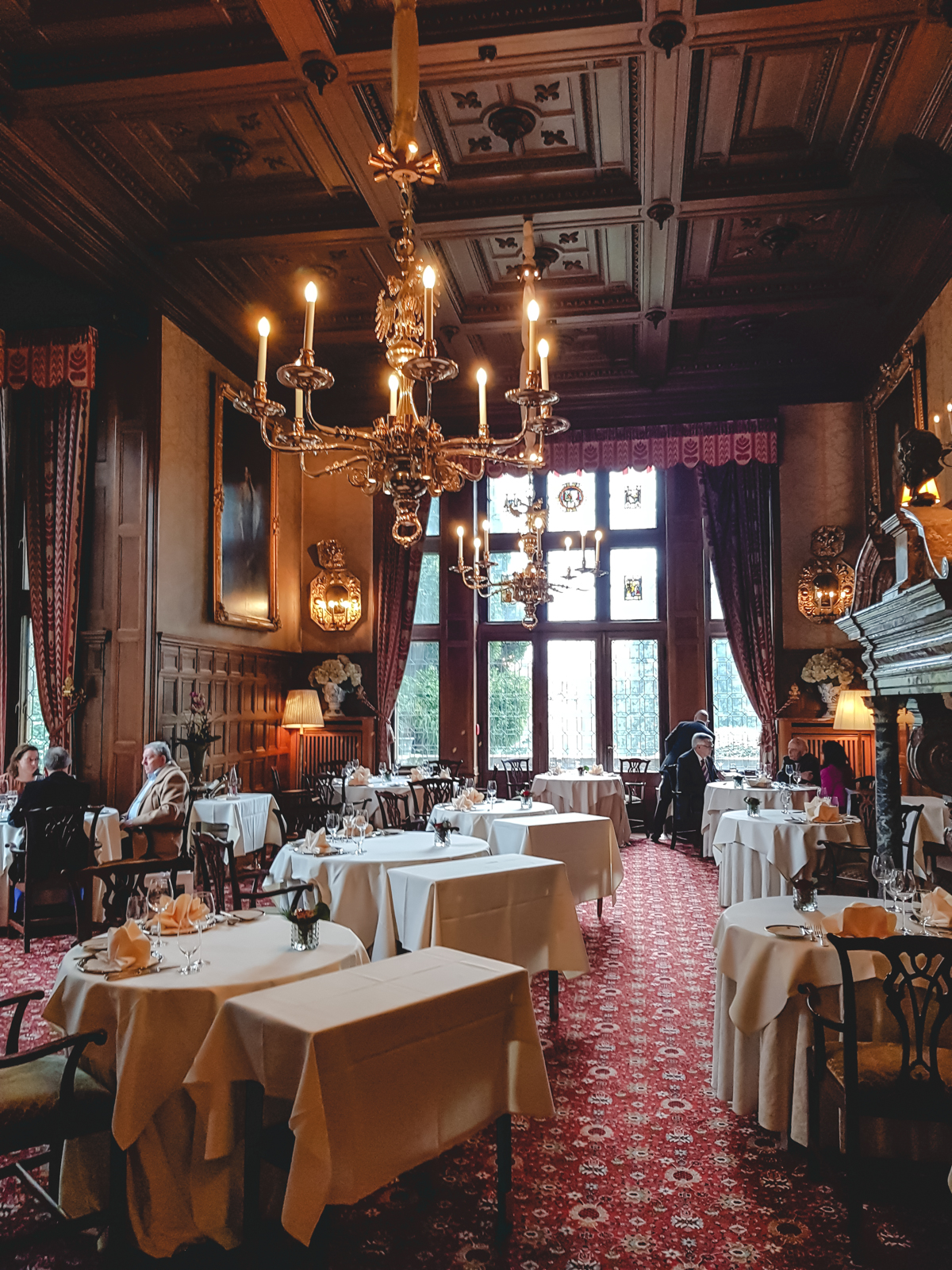 First we have a whole loaf of sourdough from the local bakery in Kronberg town, and the amuse bouche.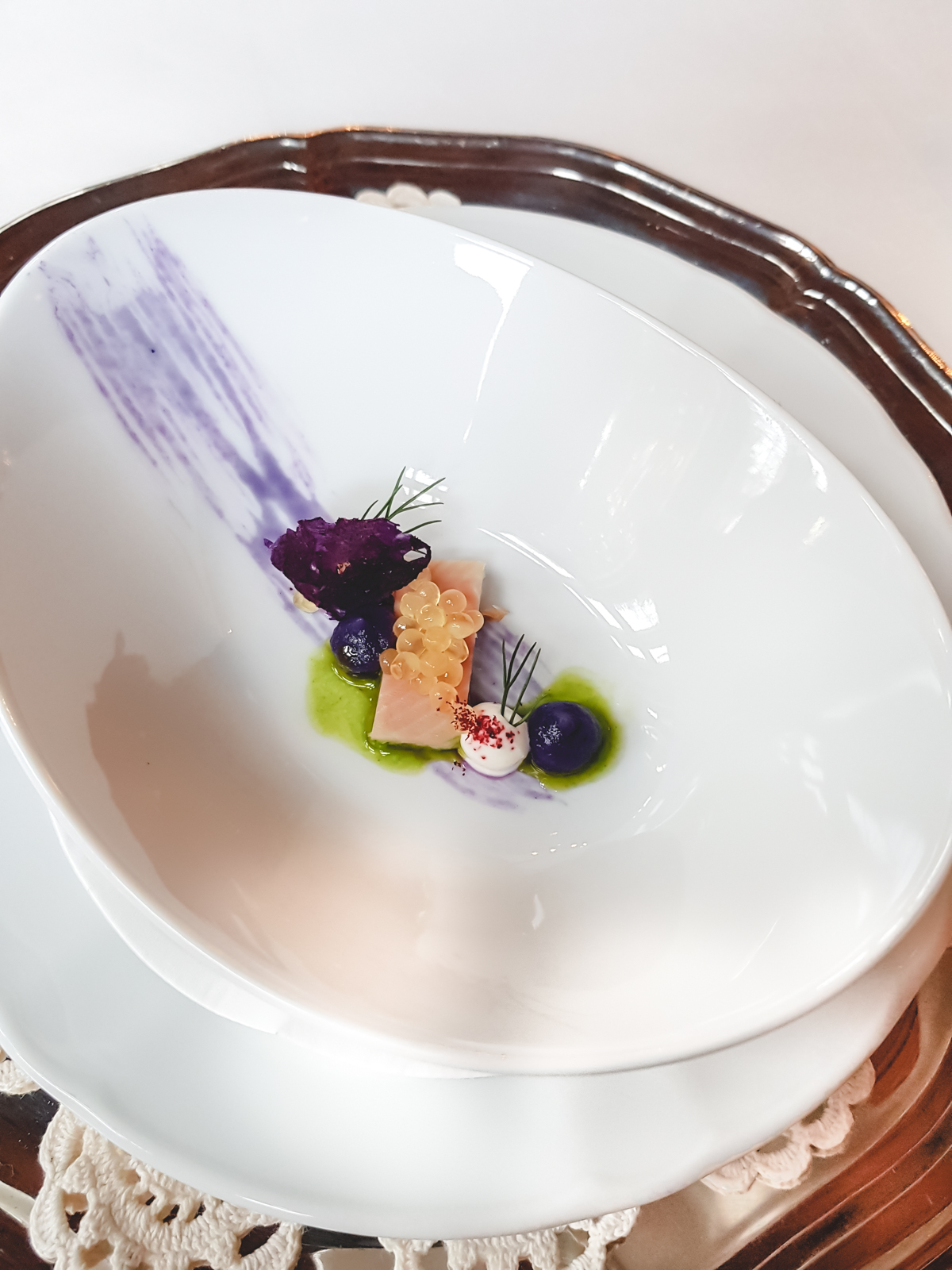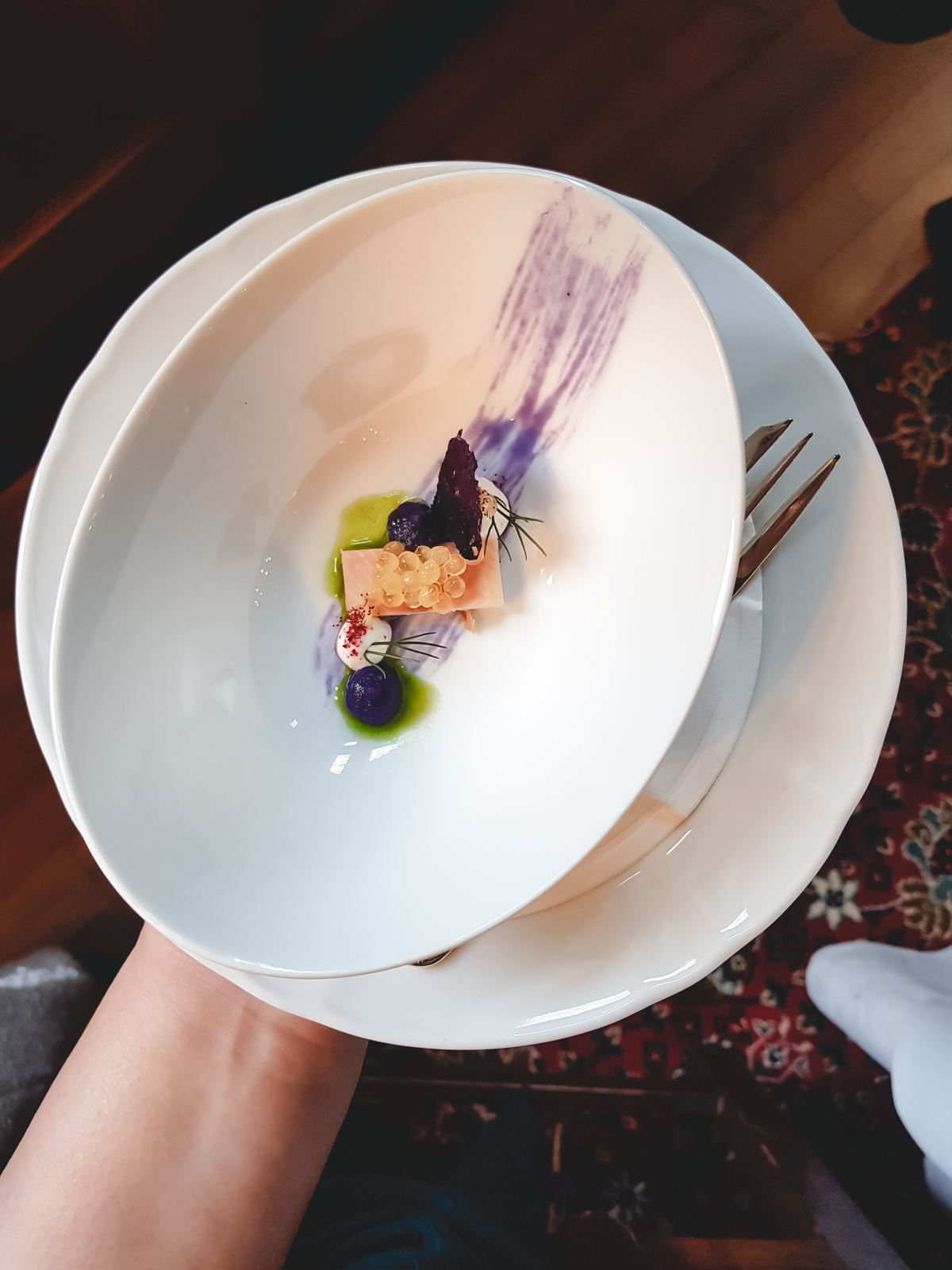 For lunch one day we try the winter Italian pumpkin soup.
A white-gloved waiter lays down plates of almond foam and amarettini, and ladles the soup from silver tureens over the top. The warmth of its fragrance fills the air, by the table roars a fire, and outside the snow comes down. And this is just the soup.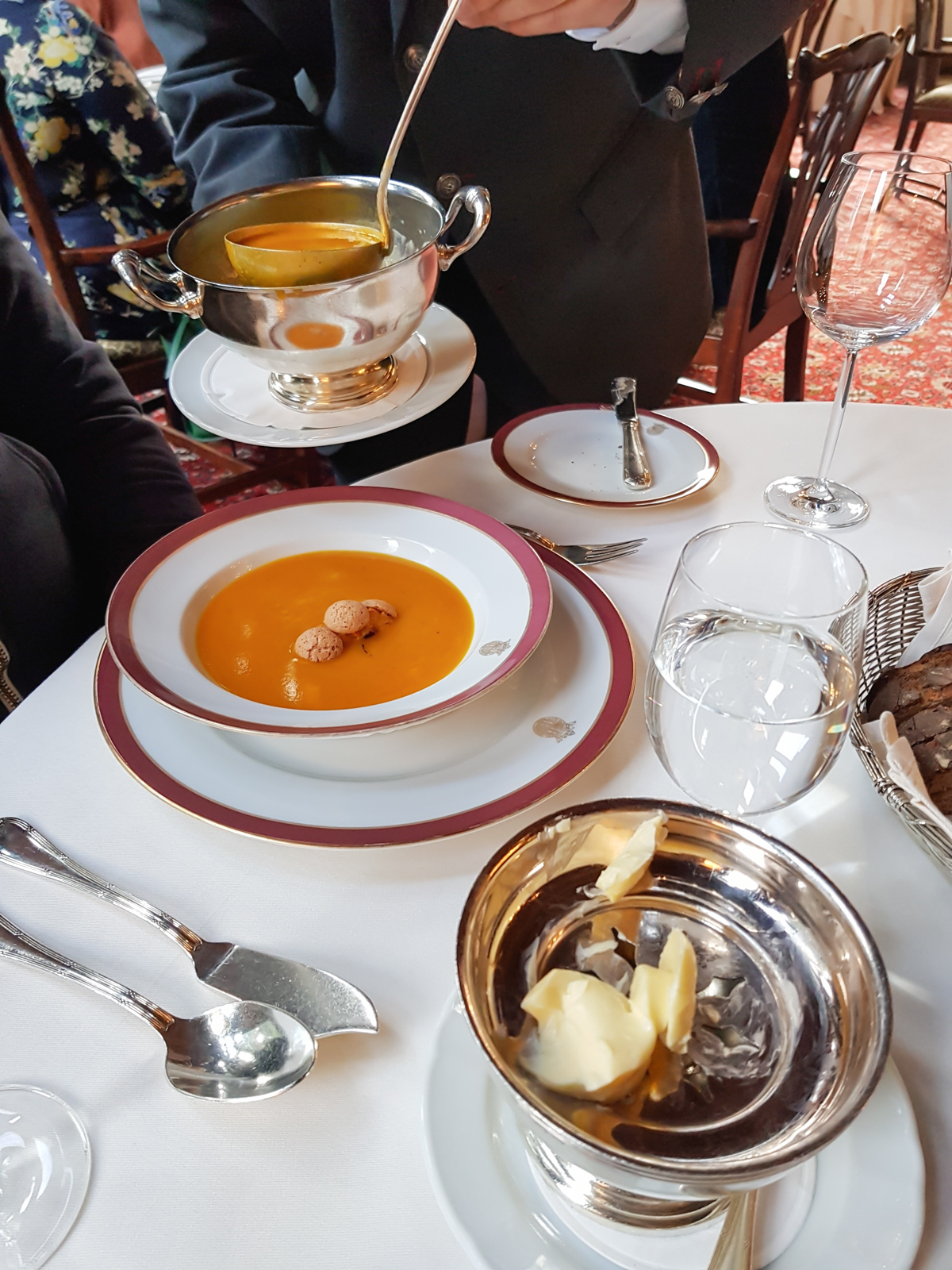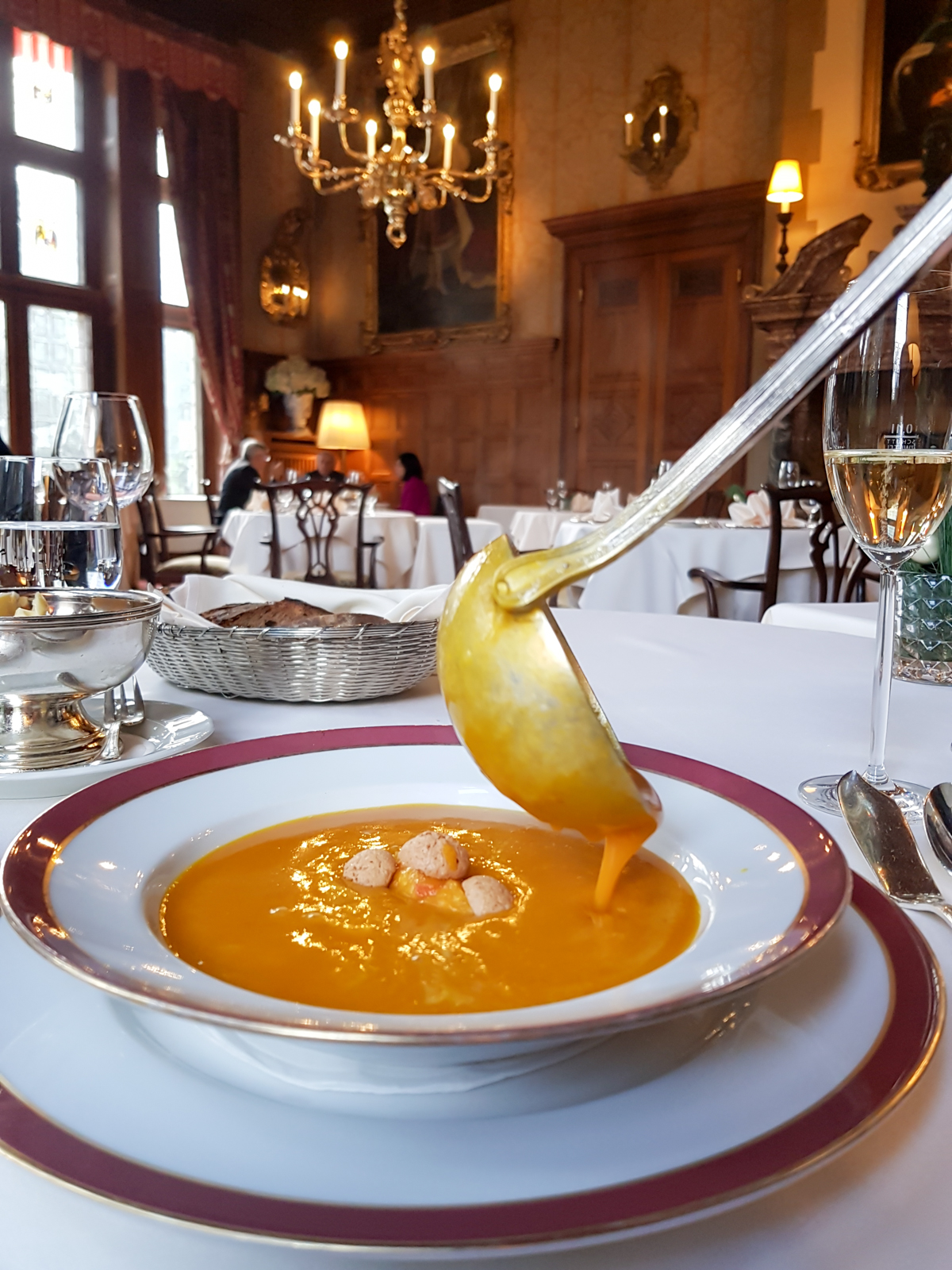 To follow this we share lemon sole, filleted at the table and served alongside sautéed spinach. The fillets of tender fish are laid across buttery mashed potato, and on top goes a garlicy, complexly spiced salsa. It is divine.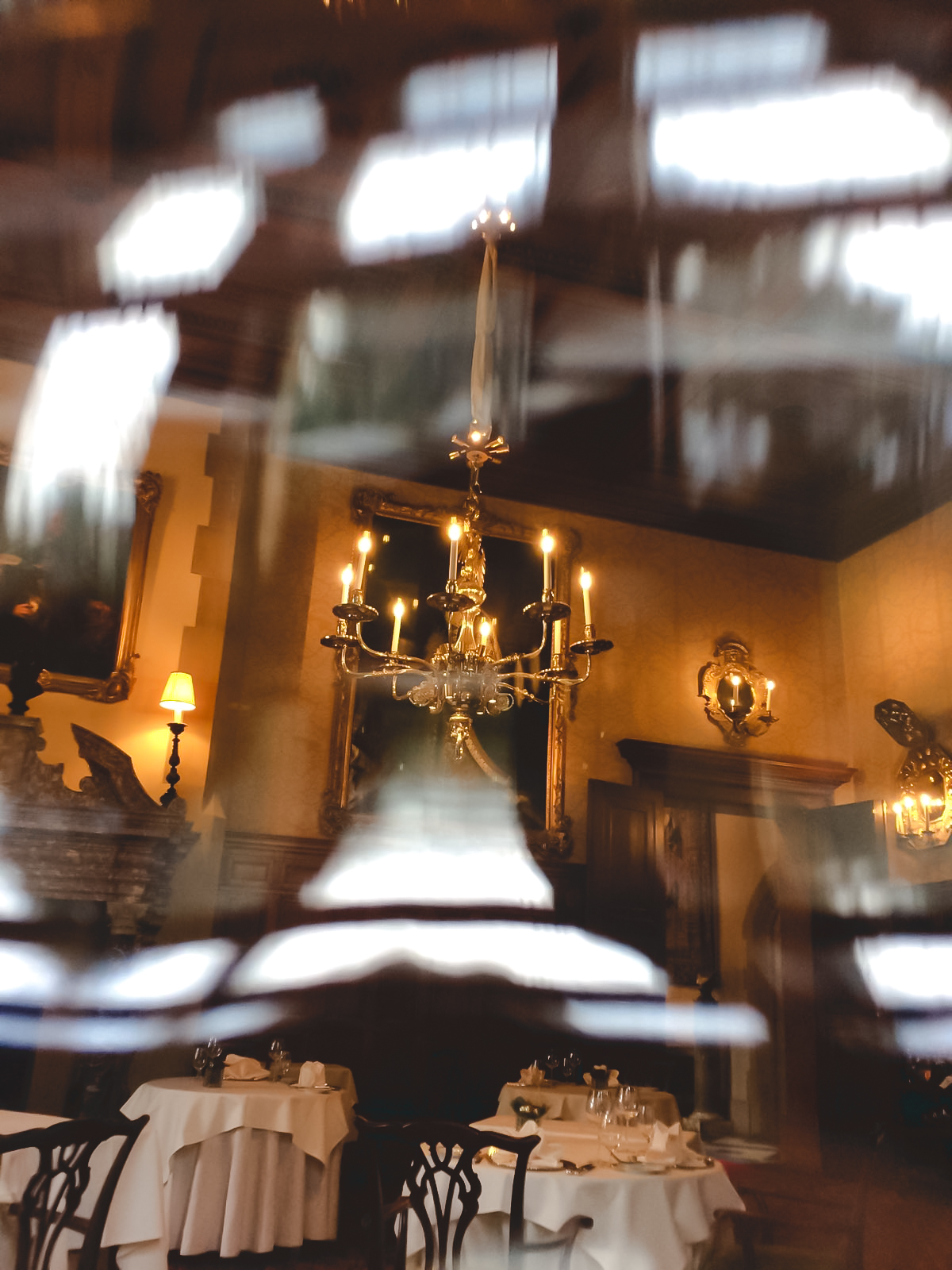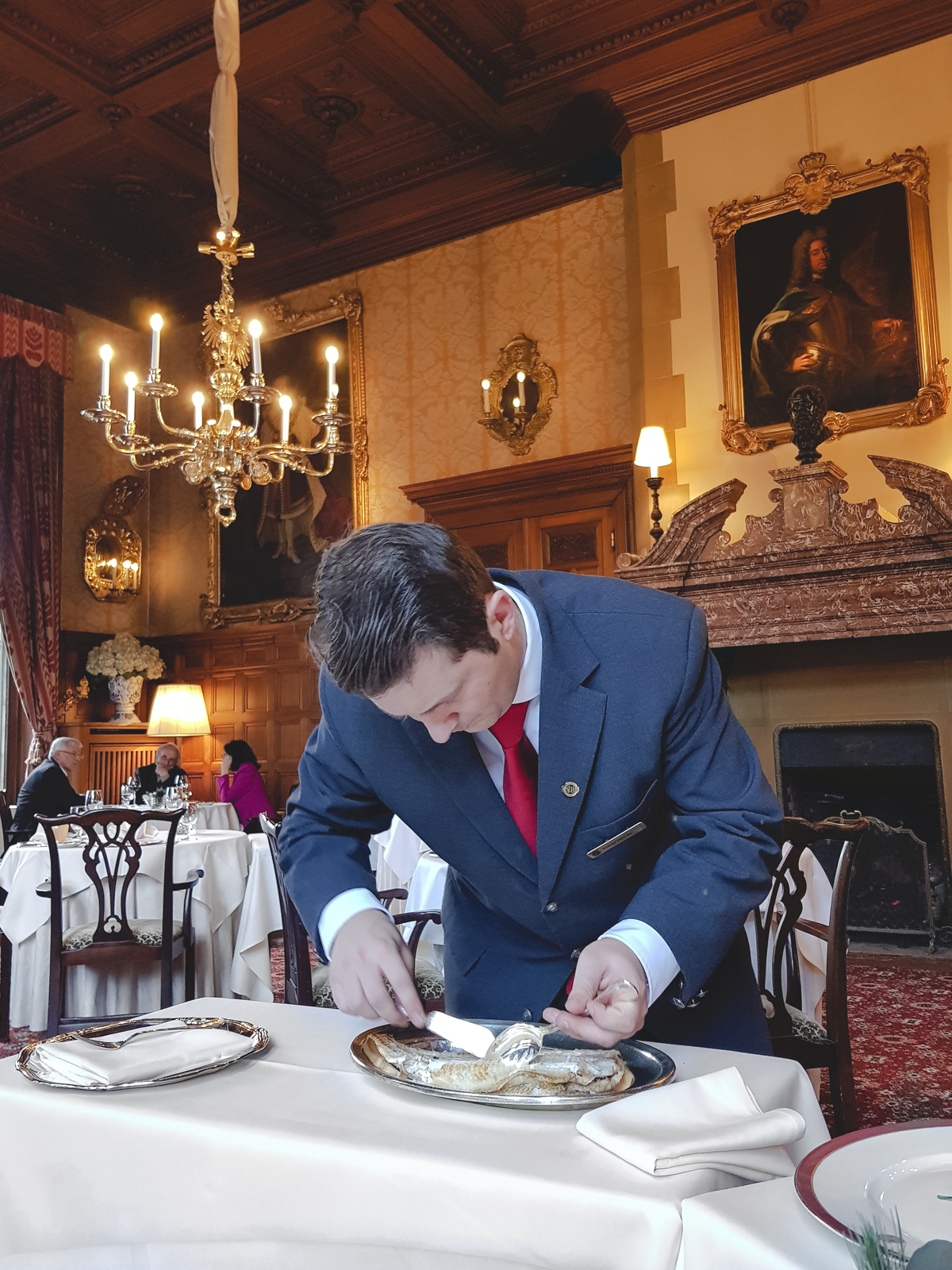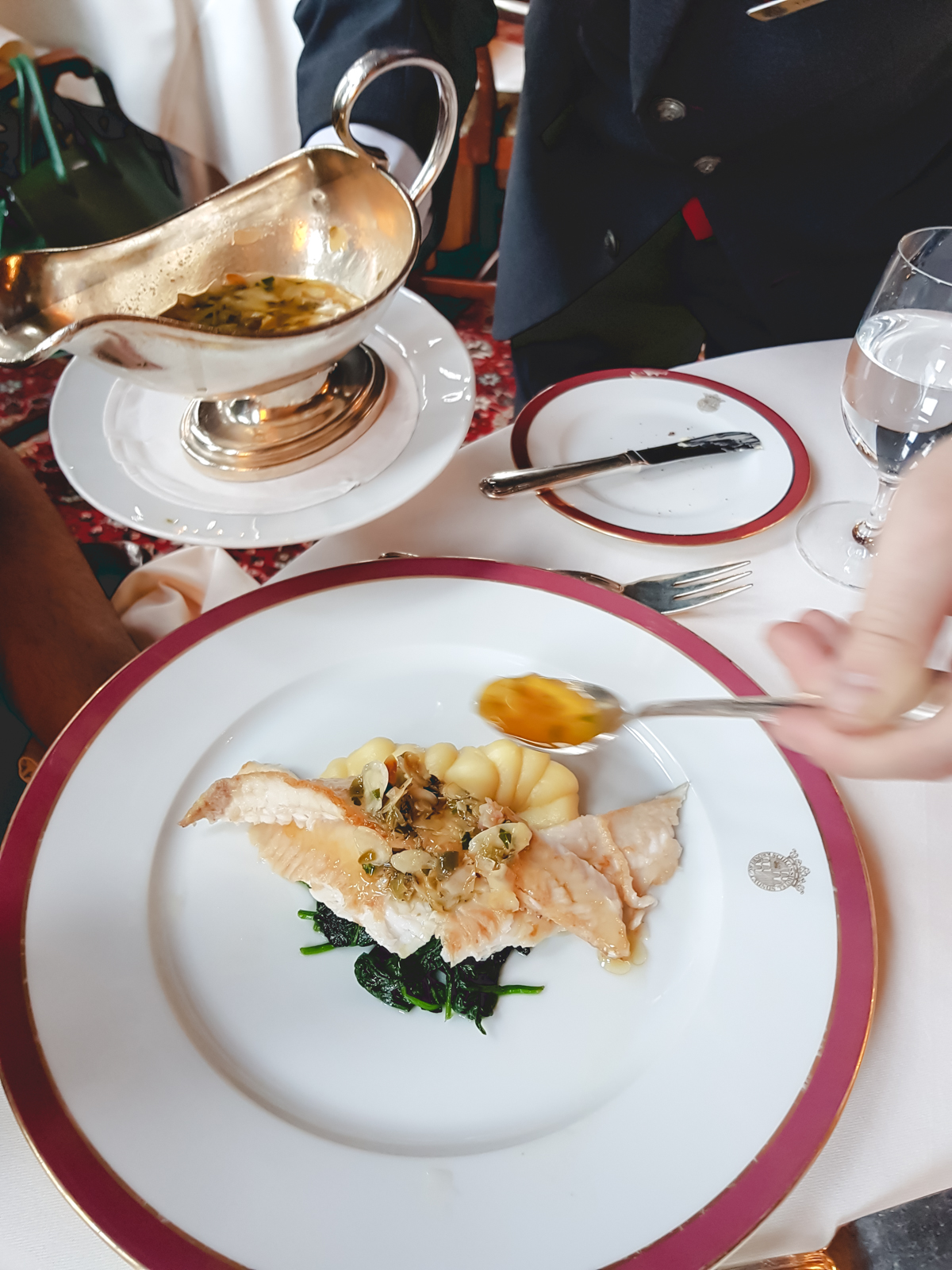 Next up, we share a chocolatey dessert, that combines Christmasy hazelnuts with cranberries and vanilla ice cream.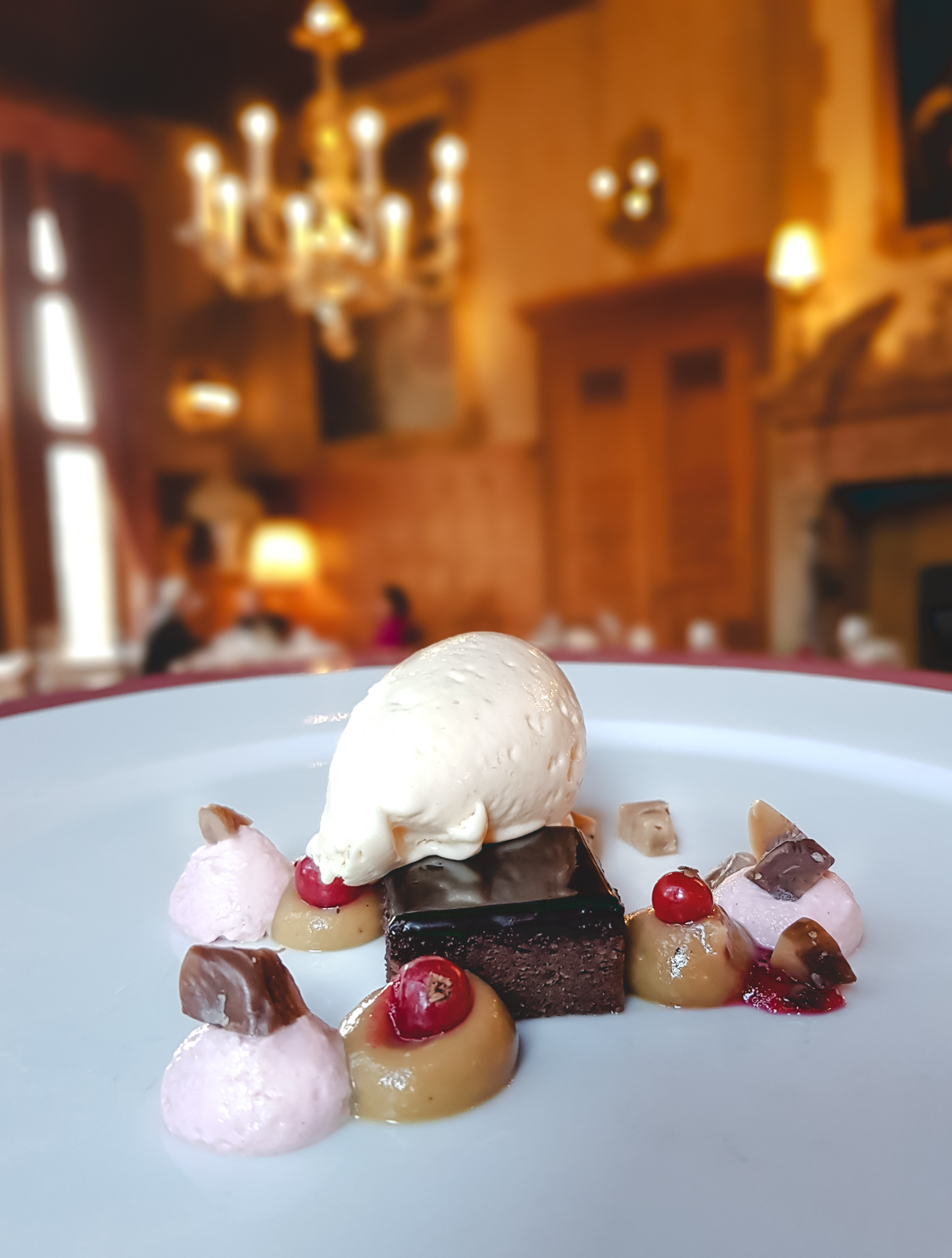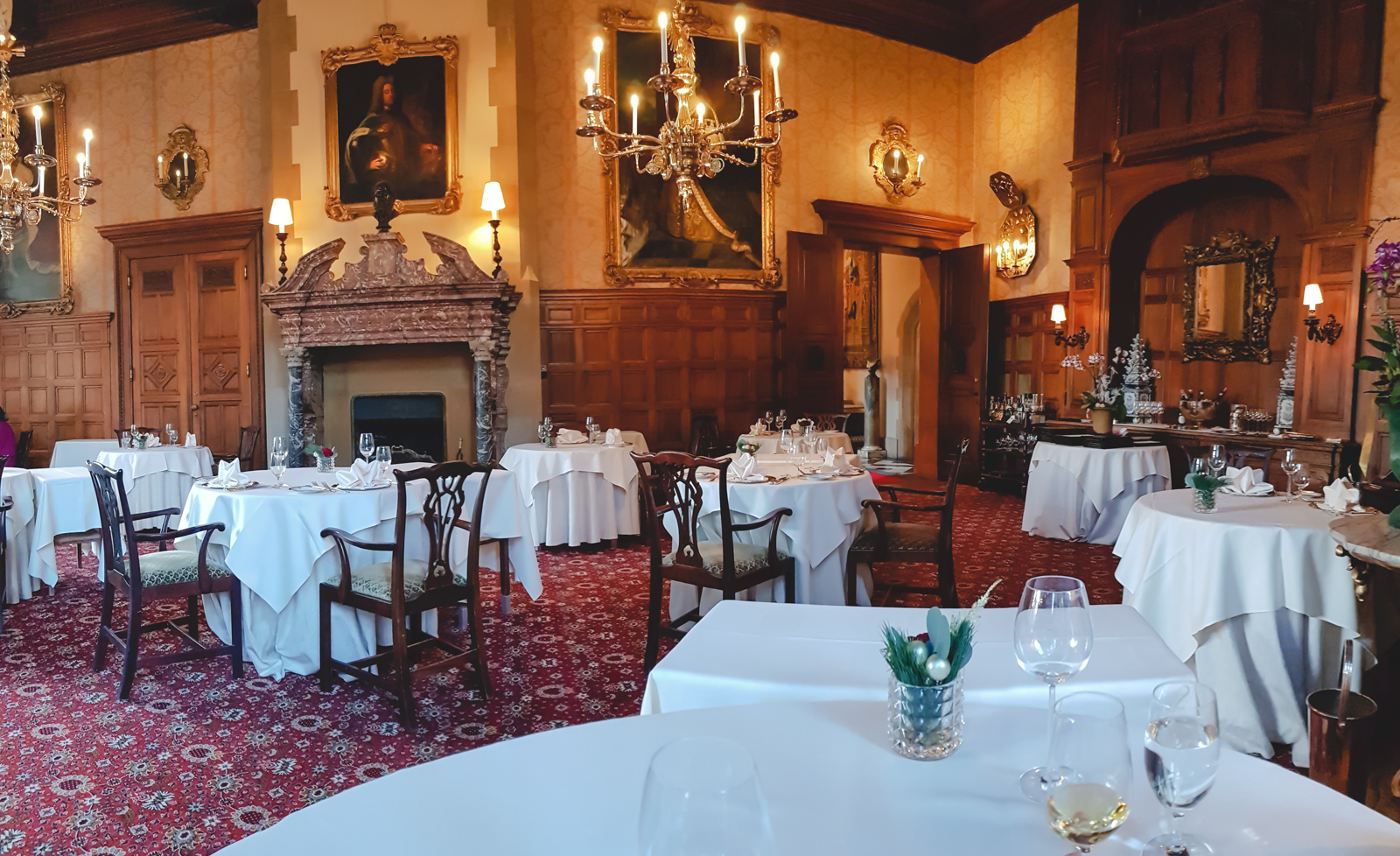 The next day, we return for dinner. This time the Castle Restaurant twinkles against the night sky. Candles are lit, chandeliers shimmer, and starters arrive.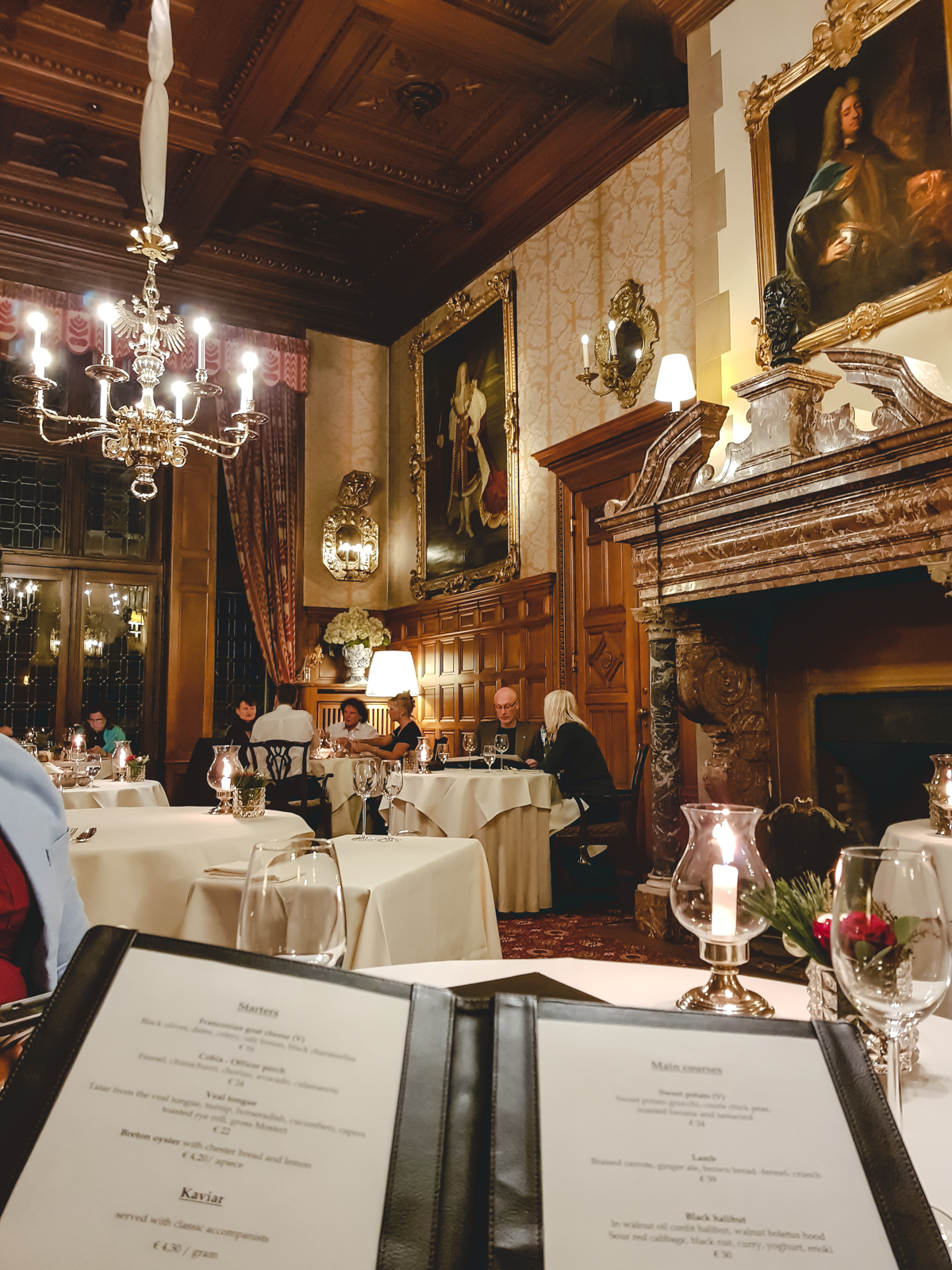 We try pike two ways, one as dumplings served with burdock root and leek, and the other filleted with roasted onion and crab dill sauce. Both are wonderful, expressive and just plain delicious.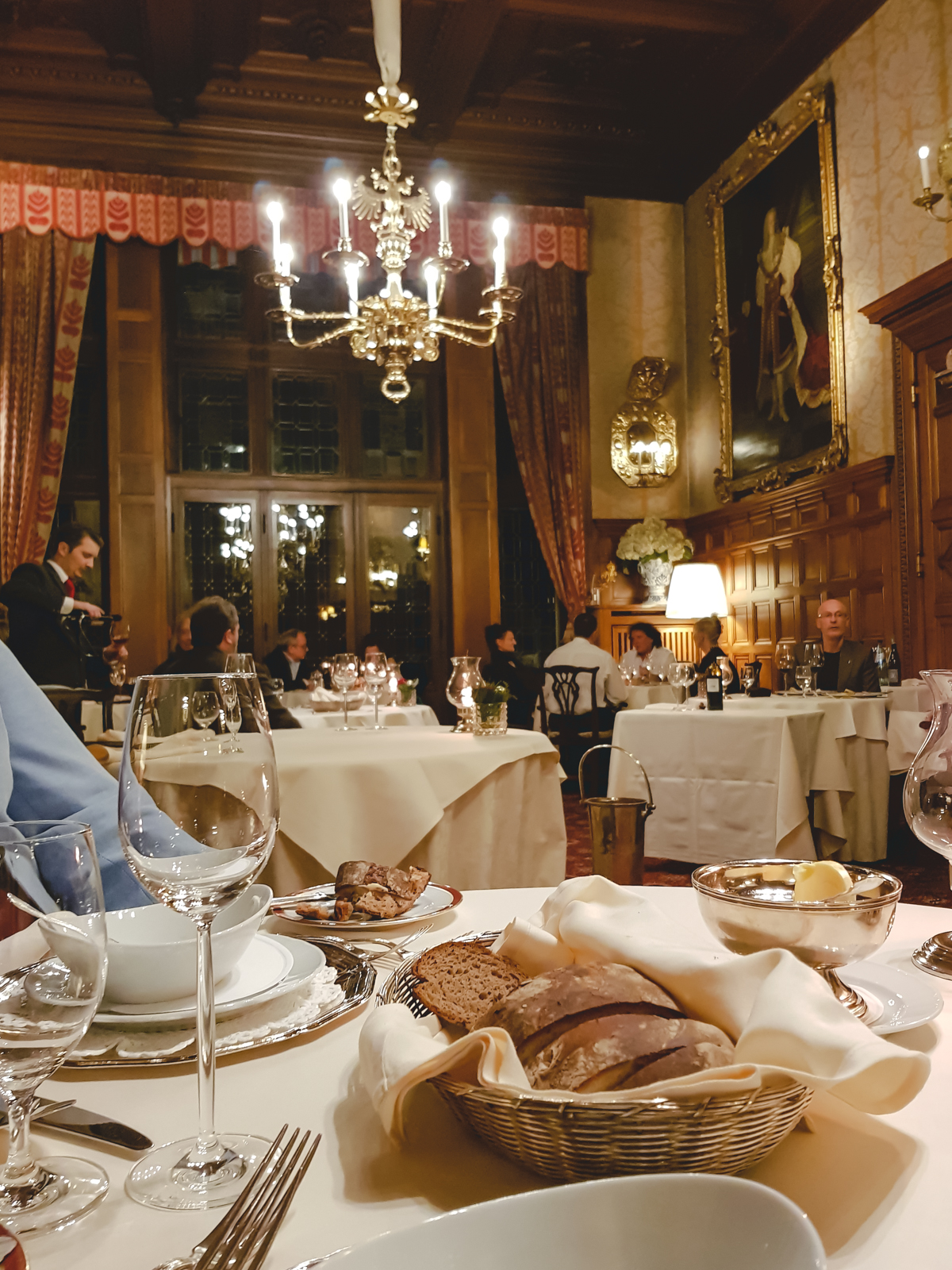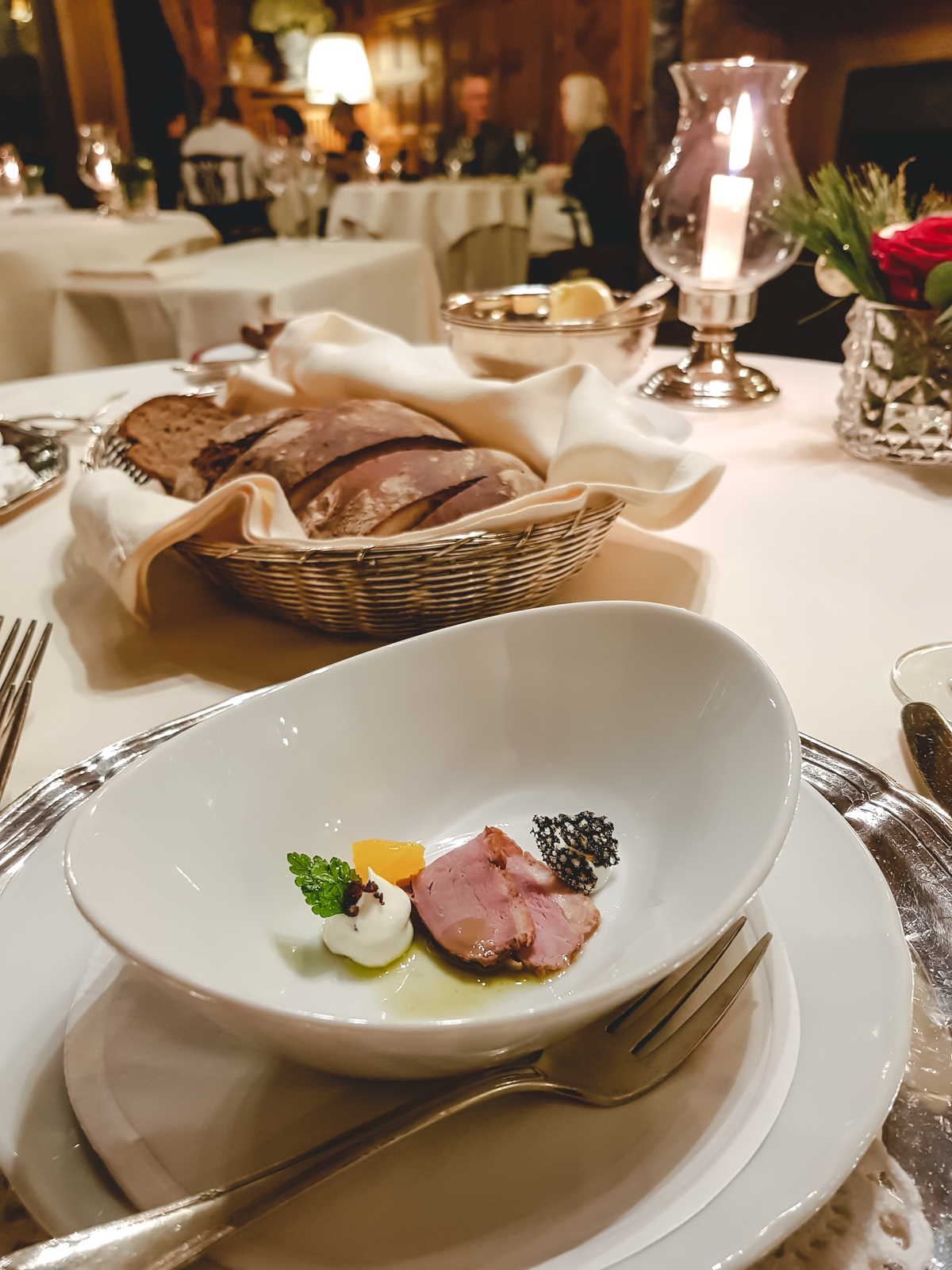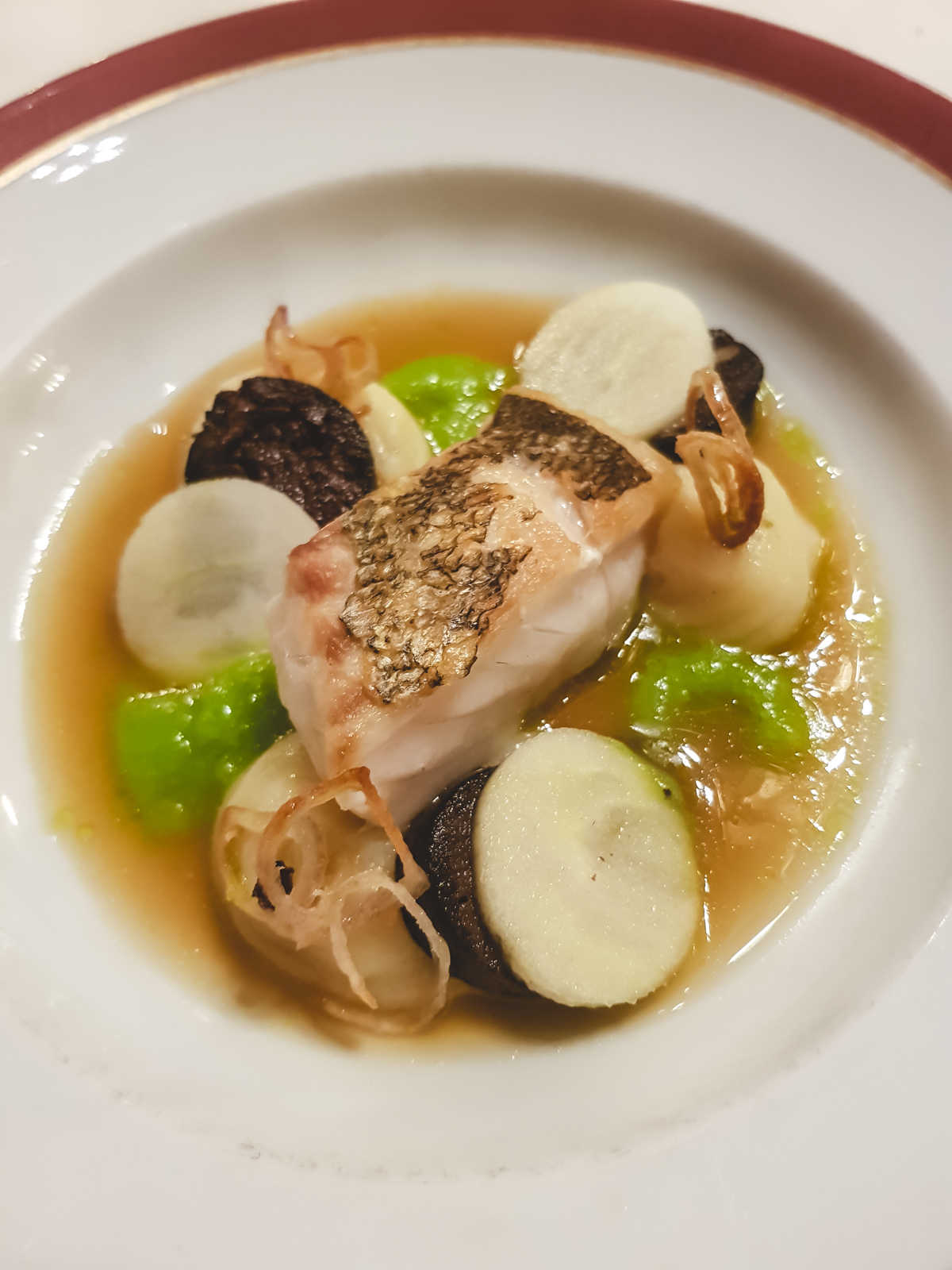 Because it feel right, we also order some Imperial Oscietra Caviar to share. We use Mother-of-pearl spoons to scoop the precious beads on to fluffy blinis, with sour cream and flaked crab…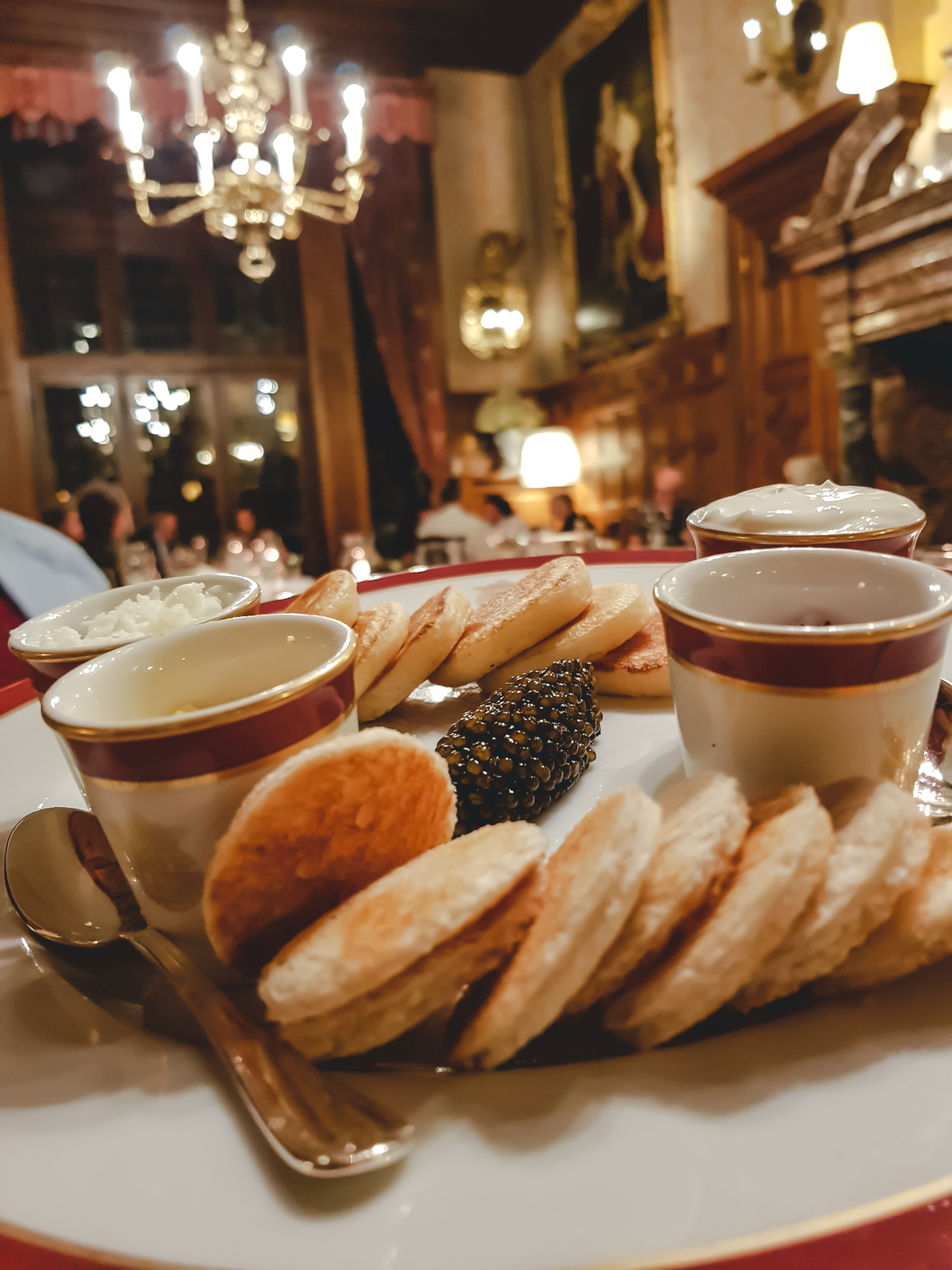 The luxury continues into mains of deer, slow roasted and laid on white cabbage, jackfruit and currants. We also taste the guinea fowl with thick ribbons of pappardelle, fried foie gras, Umeboshi-plum, and shiitake mushrooms.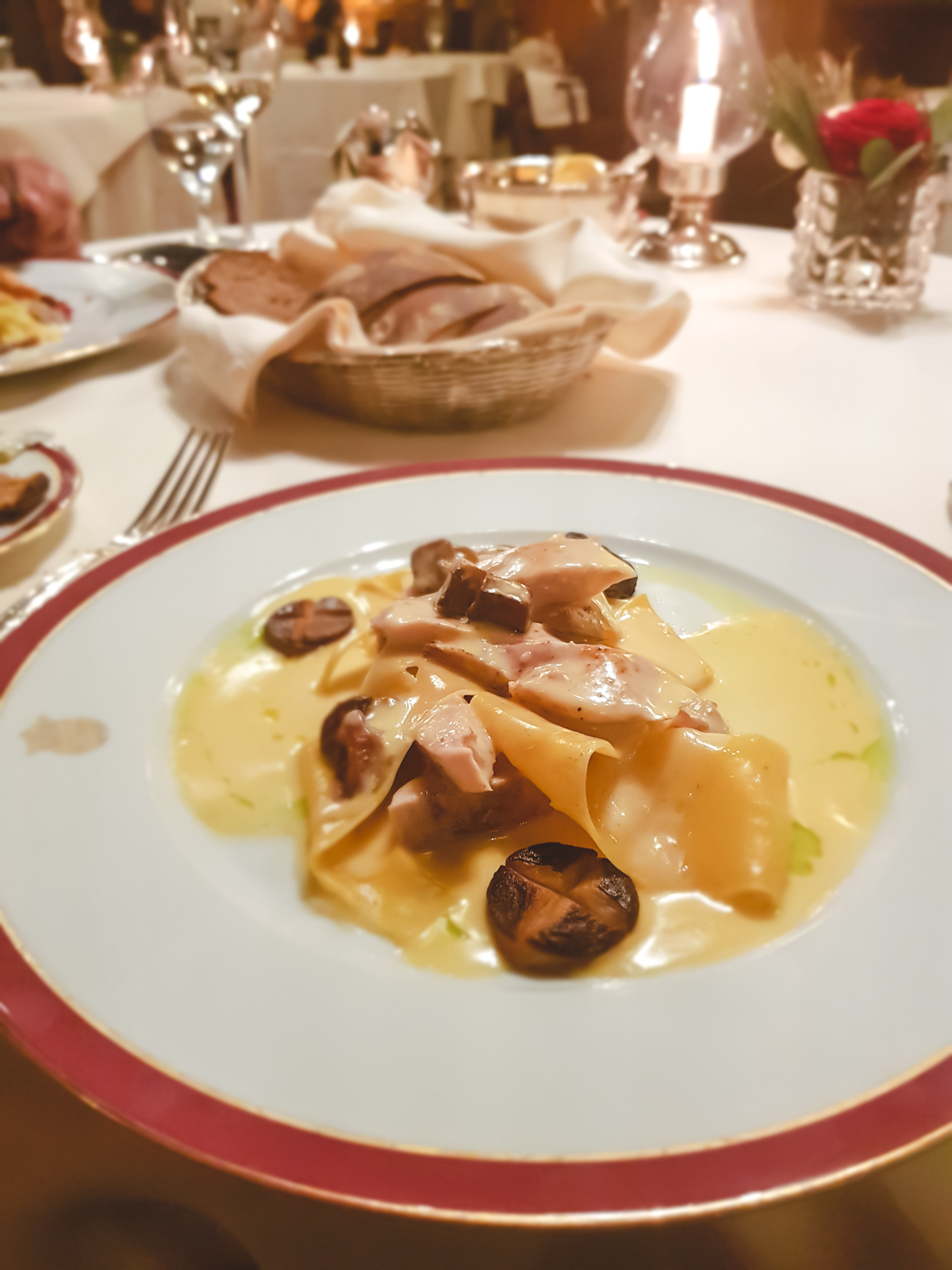 Check out, and final thoughts
All in all it has been a wonderful winter weekend at the Schlosshotel Kronberg. We're sad to leave its beautiful grounds, haute cuisine meals and imperial charms. After lingering by the roaring fire and giant Christmas tree, we leave, whispering to each other 'same time again next year'.