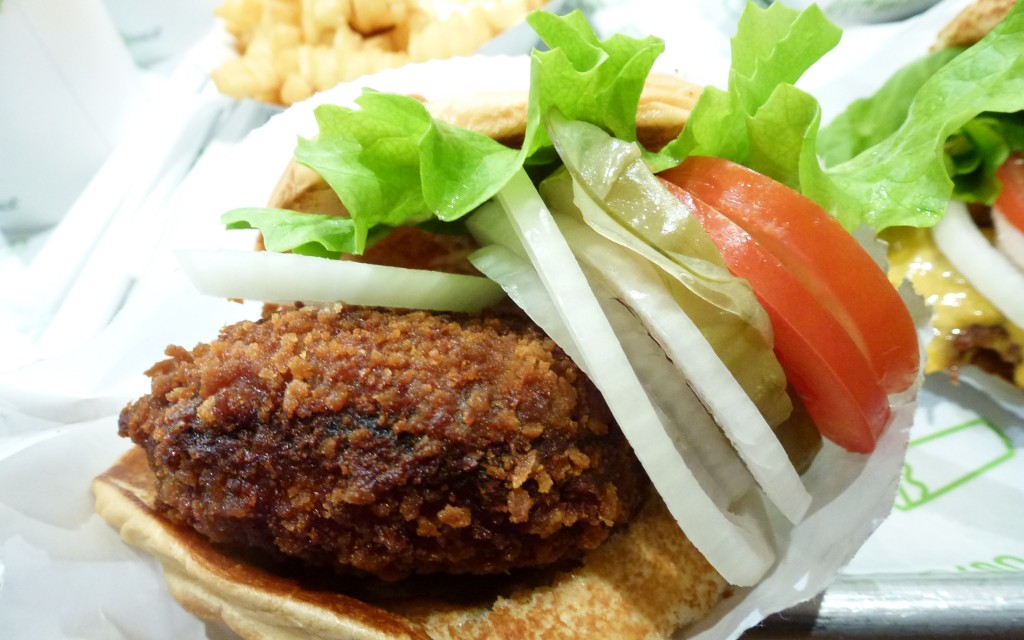 Burgers in Covent Garden
5/10
Shake Shack is a burger joint from across the pond, now located in Covent Garden. The hype around this American import means that queues to get in can be an hour long. For the burger-militants out there, there is no obstacle too large for the promised patty.
Upon ordering buzzers are handed to signal when orders are ready to collect from a hatch. This second round of waiting can be efficiently used to scout for a table, and you can either dine in the communal piazza space of the market, or in limited indoor space specifically for Shake Shakers. Shake Shack looks like how a McDonalds would look in The Emerald City. This similarity to Maccy-D's extends to the food.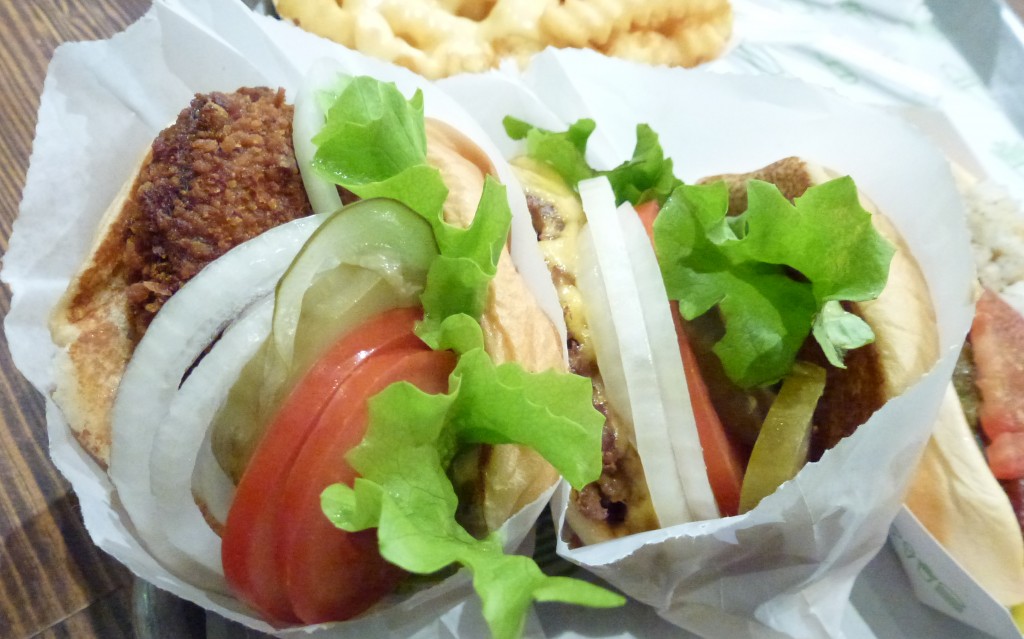 After a lot of queuing and table hunting, the food has to be just as good as the hype suggests. The beef patties are Aberdeen Angus and grass fed, whilst the buns are doughy Martin's Potato Rolls. A cheeseburger is available to order with a single or double beef patty. The single is quite small, and the patty thin and crumbly. The American style cheese on top has no ooze factor, and instead sits benignly in the bun. It is a poor marriage of components which is highly disappointing.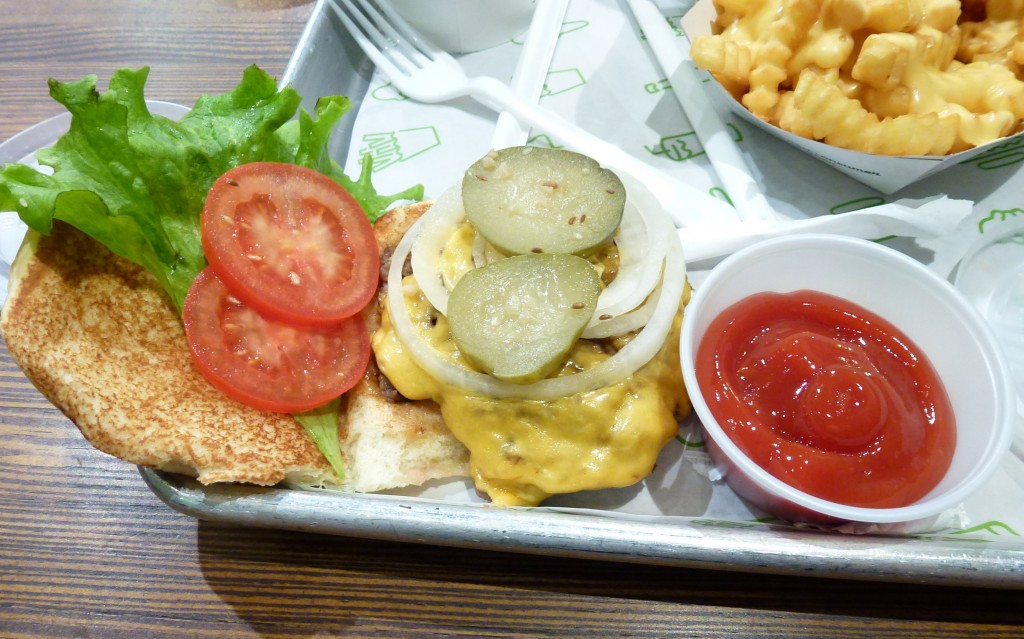 The vegetarian version puts a breaded and fried Portobello mushroom stuffed with cheese between the springy buns. The mushroom is as meaty as you would expect, the crunchy outside giving good bite. A 'Shack-Cago' dog is a beef sausage: split, griddled and arranged with onion, pickle and mustard. The overall taste is highly satisfying and involves a lot of unladylike stuffing into ones mouth.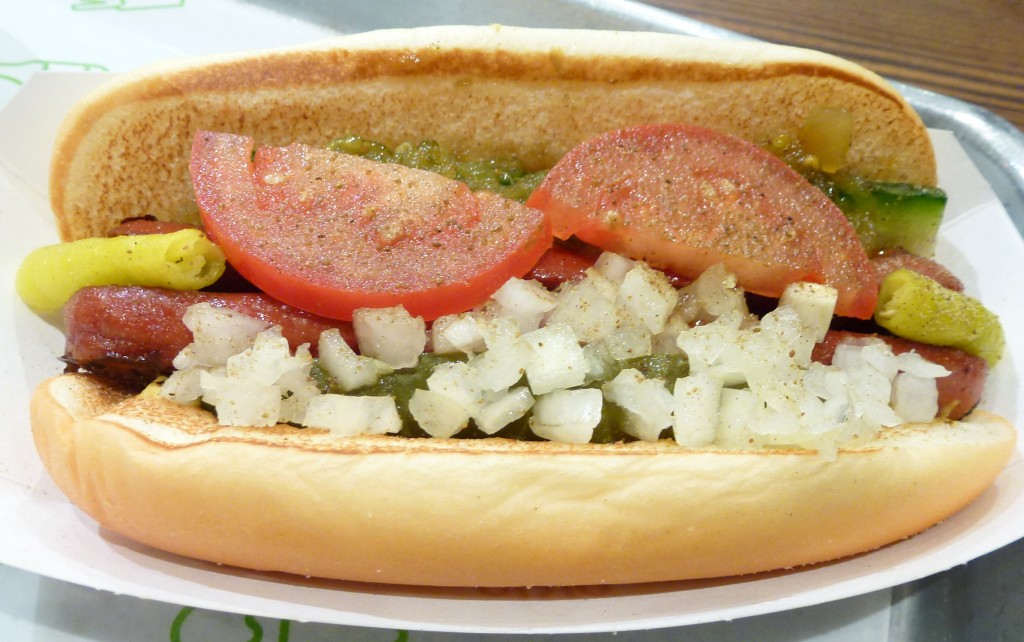 Cheese fries are crinkle cut and topped with a nacho-like cheese. Ours have clearly been sitting around awhile, as the fries are luke-warm and the cheese has developed a plastic skin. The chips themselves are wet and flaccid, while the cheese adds nothing but extra cholesterol. Their taste would not be improved had they been fresh and hot.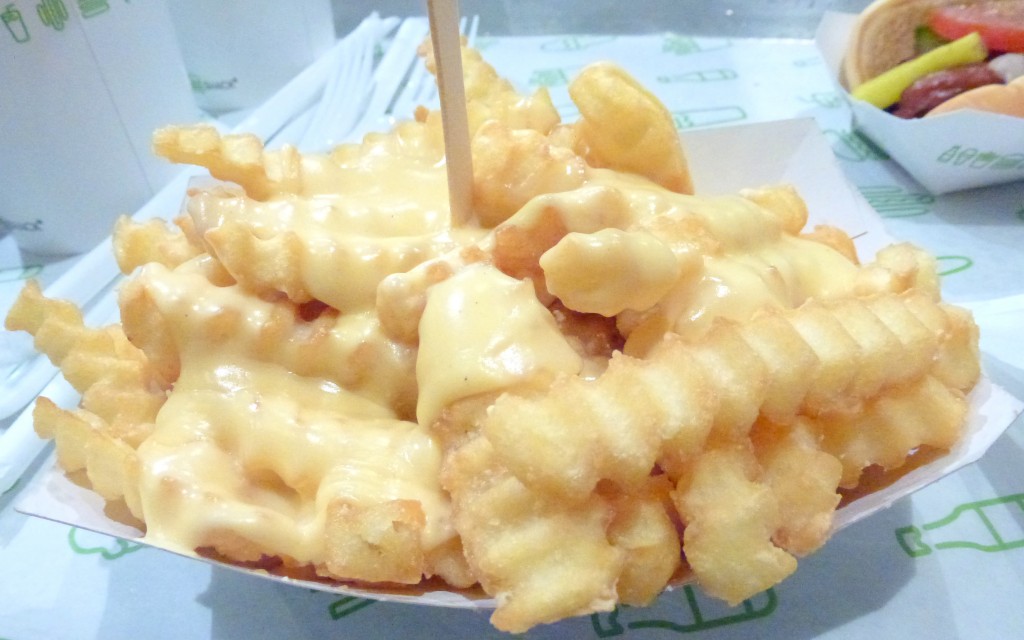 All in all, Shake Shack falls short of the hype which surrounds it. What burgers should be are dirty and guilt-inducing. They should ooze their insides against your hands. You should have to lunge them into your mouth before they explode their contents through your fingers. They should be as improper as their calorie count. Shake Shack burgers can only be compared against McDonalds, and although they come out better, they are leagues below the plethora of other burgers in London. Average price per person is £15, but I wouldn't bother.
Tube: Covent Garden.