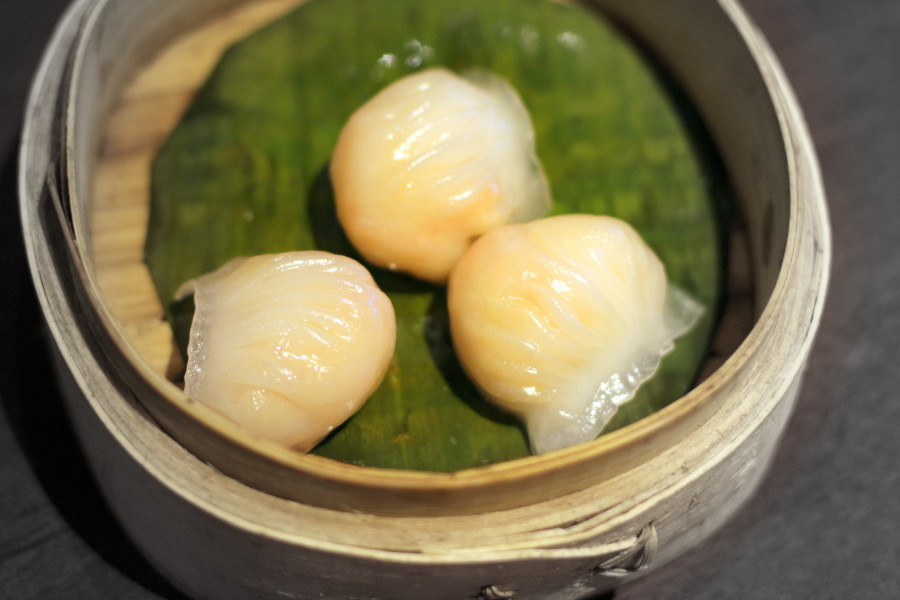 Dim Sum and Peking Duck in Shepherds Bush
When a colleague recently asked me to recommend a good Chinese restaurant that they could take their parents to while down for the weekend, with the added specifications of being both friendly to the wallet of a graduate engineer and to the sensibilities of an older, quieter generation, I'll admit to being momentarily stumped. When it comes to Chinese cuisine I'm on shaky ground as it is, having only really been to half a dozen restaurants or less, and the additional requests all but wipe out my initial suggestions of Yauatcha, HKK, Hakkasan and Hutong. After a few back and forth emails I suddenly realize that I've been to a Chinese restaurant recently that perfectly fits the bill – beautifully laid out and reasonably priced, Shikumen is the obvious place to enjoy some excellent dim sum and Peking duck.
This new Chinese restaurant is located on the ground floor of the Dorsett Hotel in Shepherds Bush, and the spacious interior is outfitted in long, cushioned seating and cream chairs, on a multi-leveled floor plan that separates the varnished dark wood booths from each other with silk screens. The effect is one of calmness and tranquility, and it exudes a spaciousness that is rarely encountered in restaurants in London.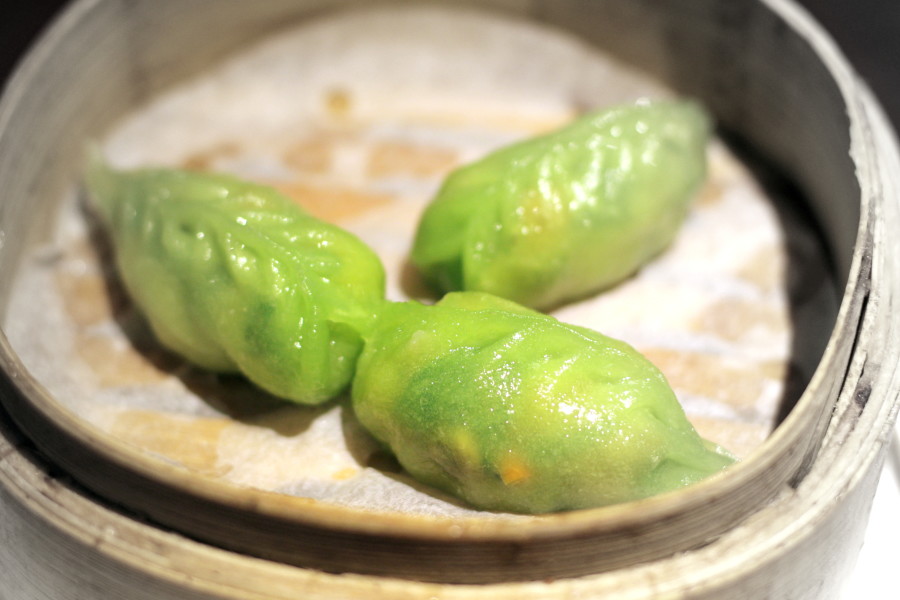 I'm eager for dim sum and pore over the menu, absorbed in the quest for steamed pastries and fried gyoza. We start with Scallop Shui Mai, a respectable sample featuring the silky mollusk topped with tobiko, before moving chopsticks over to grasp the glossy, green bellies of three spinach and prawn dumplings. The sticky exterior adheres magnificently to the wooden implements, before being nudged into our open, impatient mouths.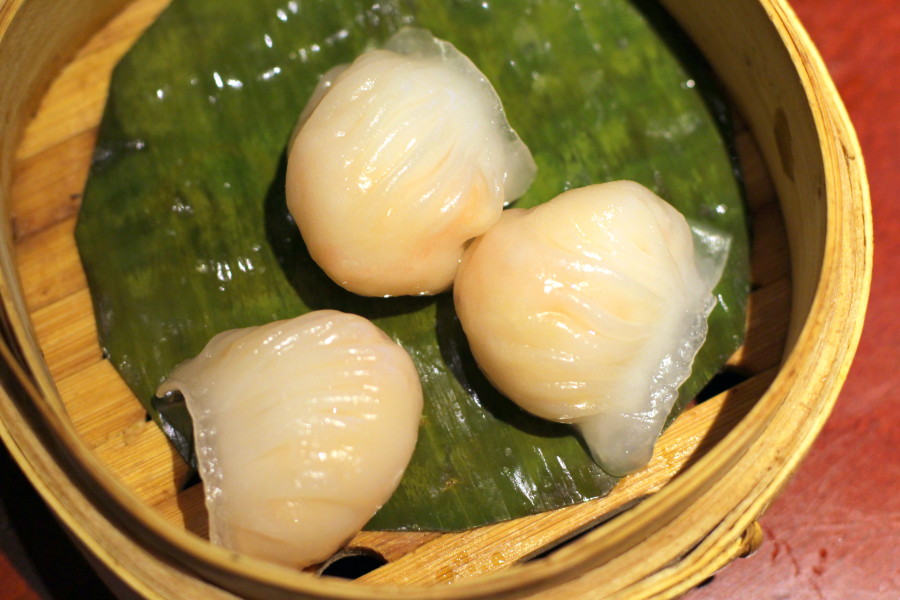 The dumplings at Shikumen provide a satisfaction that only hot, steamed dim sum is capable of imparting to a person ravenous for yumchaa. Just what the doctor ordered on a cool, wind-whipped, arse of a day.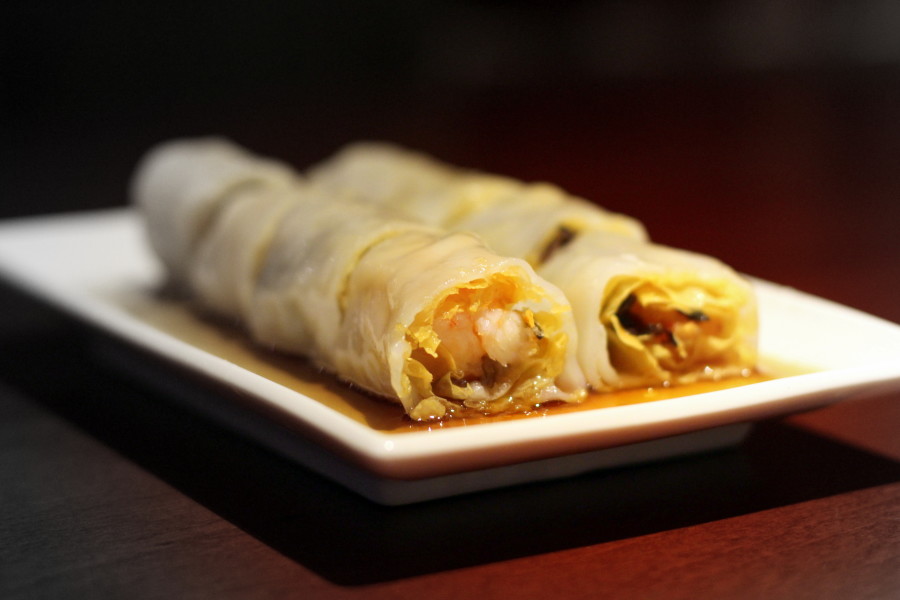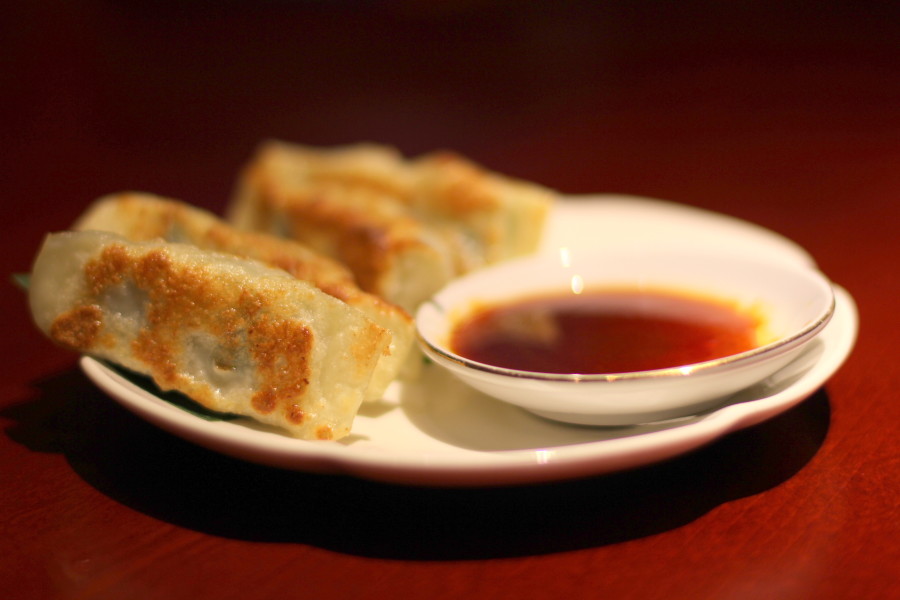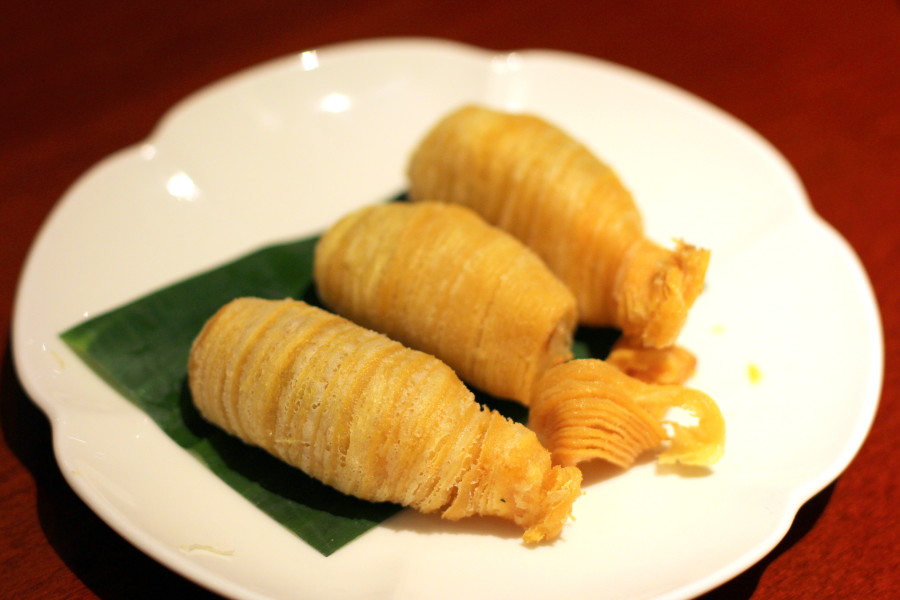 From now the steaming baskets come hot, heavy and fast: first with marvelously crispy prawn and bean curd Cheung Fun in a miso broth; followed quickly by golden, baked parcels of venison, corrugated and puffed out with heat; and then finally bringing mirrored balls of pumpkin dumplings, orange and autumnal.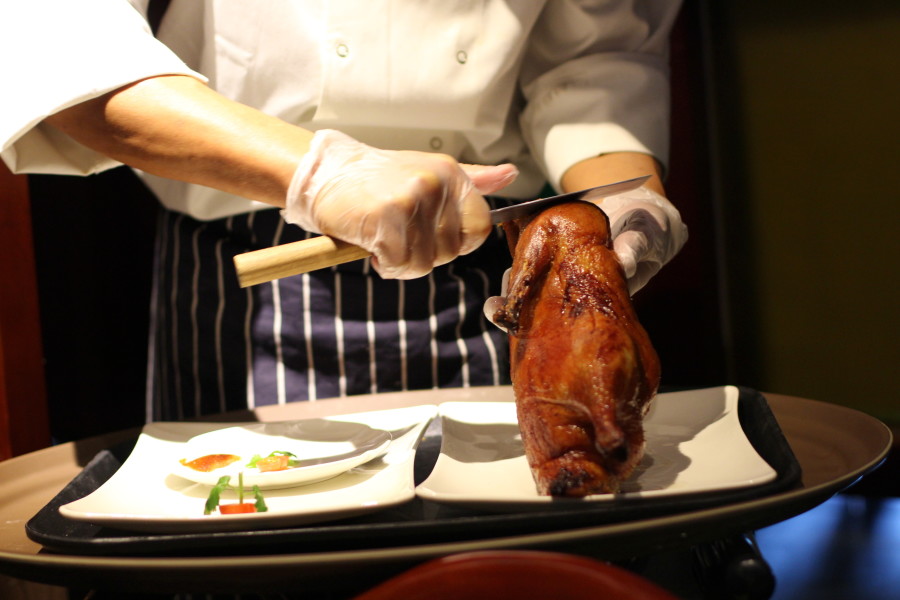 Already feeling full, the half portion of the 'Legendary Roasted Peking Duck' sounds too good to miss, and is served in two sittings. The first sitting seas a half of the half duck carved up at the table: the smartly jacketed chef uses Asian steel to slice away slivers of the lacquered skin first, to be dipped into white sugar and chewed on while waiting for the body of the duck to be neatly and methodically trimmed and served. Hot, veil-like pancakes are provided to make the usual hoison-cucumber-duck rolls, as well as doughy wodges of bau (buns) to make a fatter parcel to chew on.
For the second serving you can choose between having the rest of the duck diced and tossed with rice, or having it served as a soup. We choose the former and succumb to the grains of rice surfaced with a layer of the melting duck fat, with gems of the latter peaking out of hillocks of the former. I like the idea of enjoying the duck slowly and in two forms, but having the stir fried duck rice on its own is a little odd. If we weren't so full we may have ordered an accompanying main dish, which would make the second serving a little more sensible.
By now we are stuffed as two very stuffed things, and curtail the business of eating. Apart from the excellent dim sum and Peking duck there are plenty of other Chinese dishes to try out, although it would take some serious arm twisting to get me to order anything other than the dumplings and duck. Yum!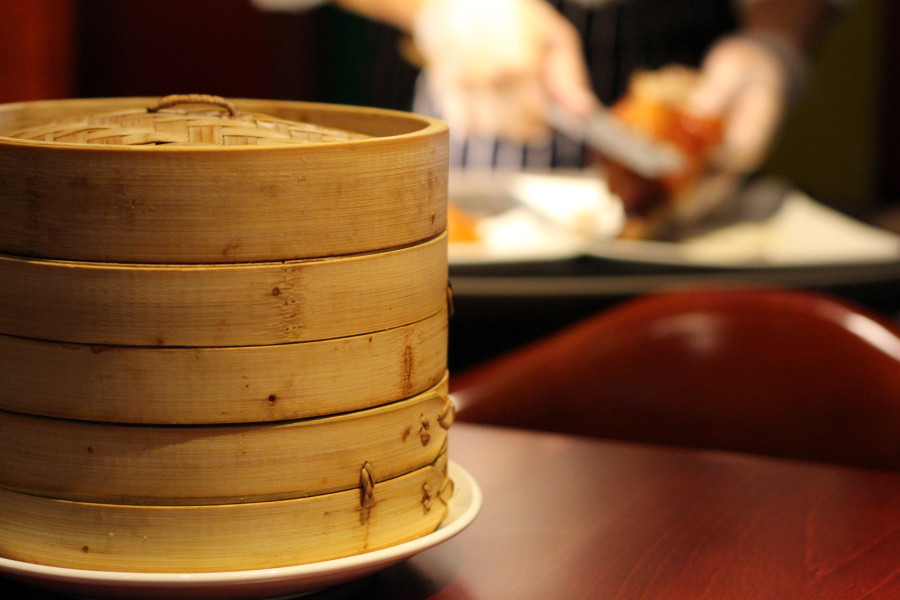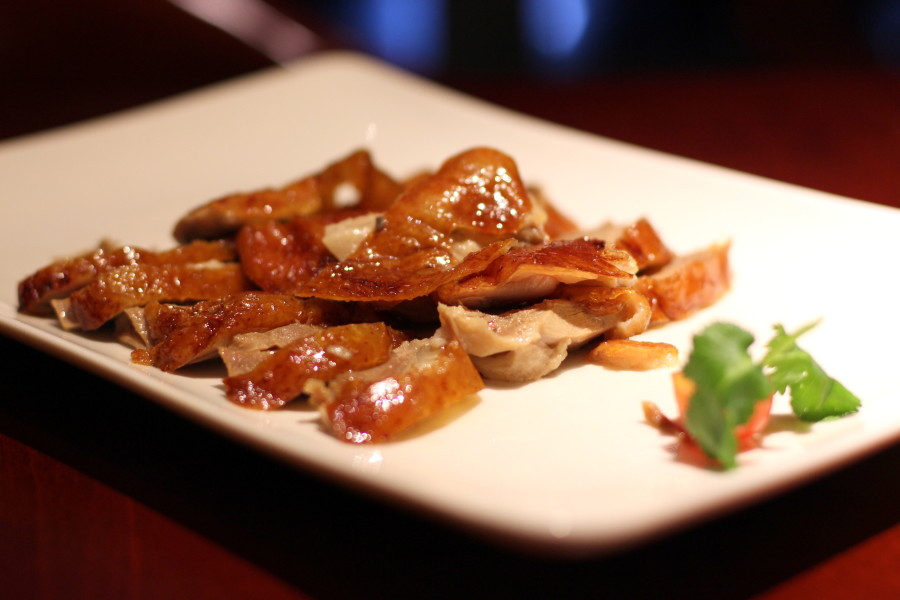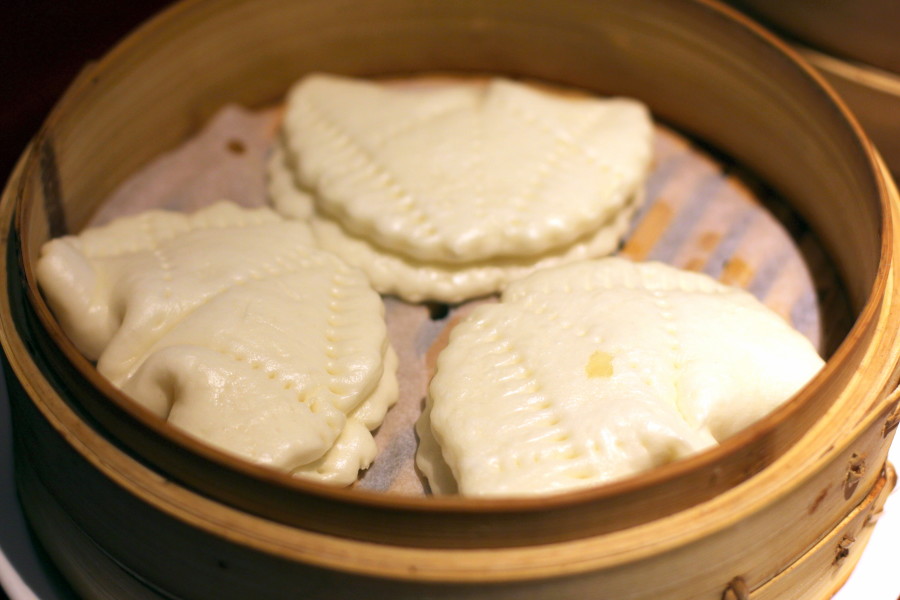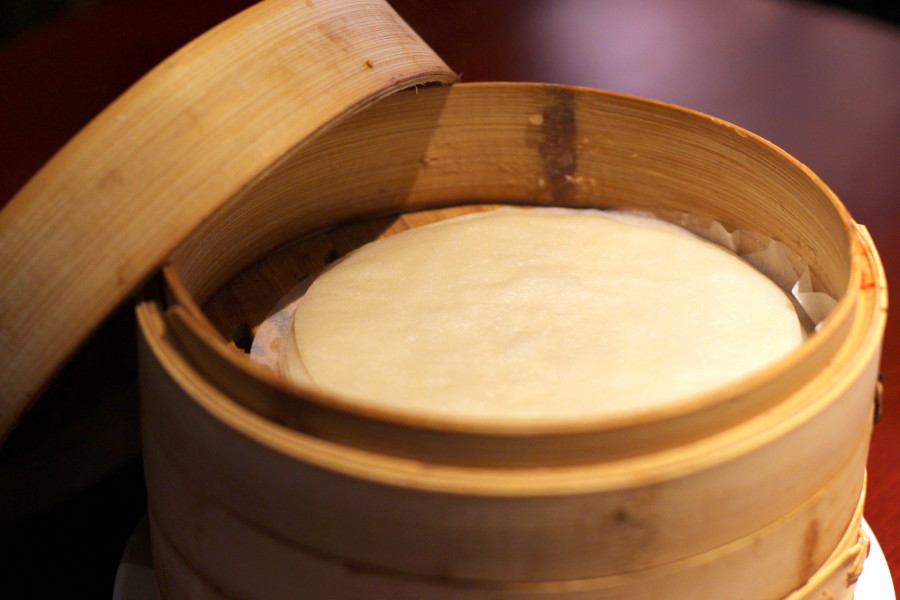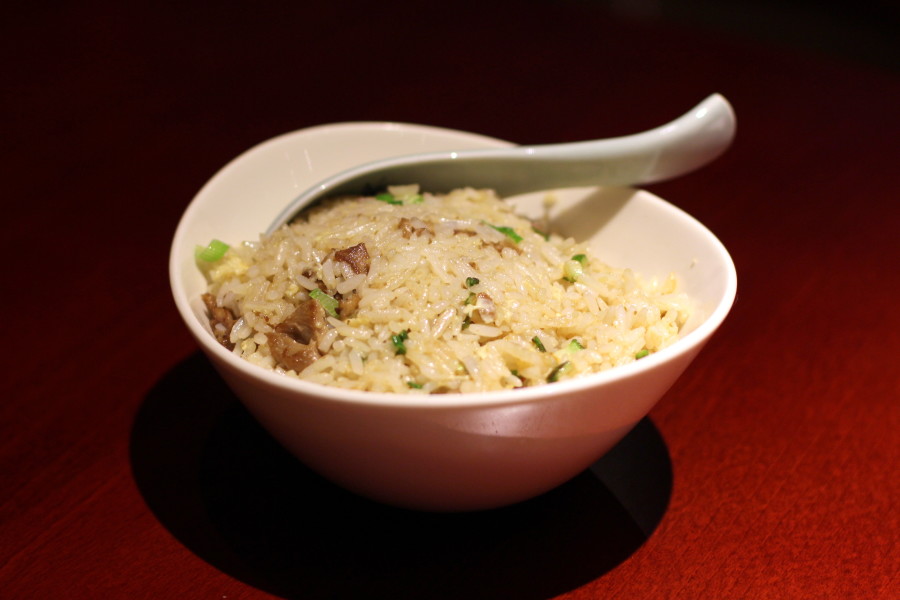 Tube: Shepherds Bush
Address: 58 Shepherd's Bush Green London W12 8QE
Tel: 020 8749 9978
Website
Tel: I was invited to review