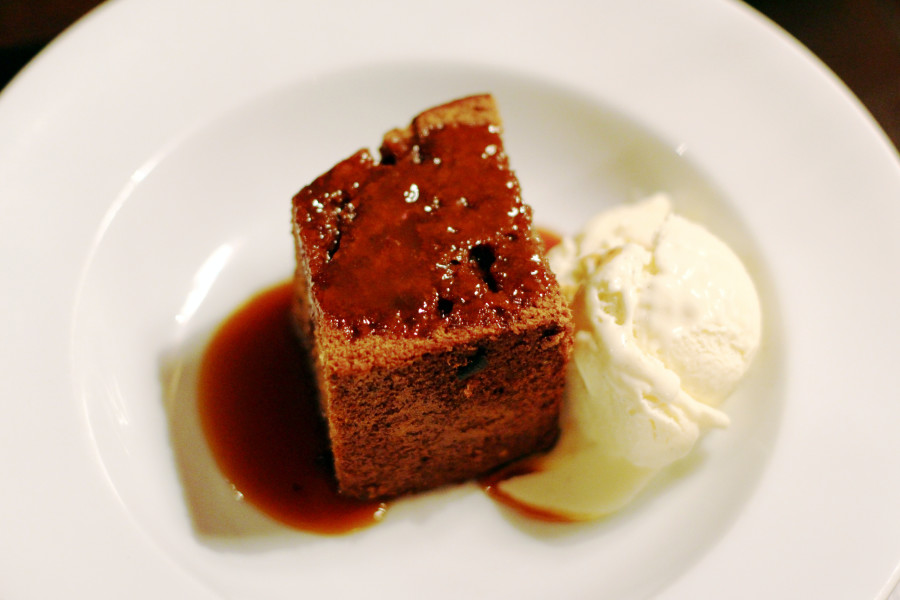 Homey dining in a historical Holborn pub
7/10
There's something wonderfully uncomplicated about a proper, solid pub lunch, so much so that it has never really gone out of fashion, and is the very reason that The Ship Tavern in Holborn is still going strong. Dating back to 1549, this 500 year old tavern boasts rich history that includes giving shelter to Catholic priests at the height of the reformation.
The ground floor level of the pub is as raucous and merry as you'd like, whilst the formal dining area is located up some narrow, shallow stepped stairs that lead from street level into the depths of a traditional, wood-panelled room. Arched windows are fitted with stained glass and chandeliers, matted with years of candle wax, hang from above. The sight is transportative, and not it's not hard to imagine this old place in a different century.
For all the window display, the food is also decent. Not stunning, but exactly what you want and expect from a pub, and portions are wonderfully generous.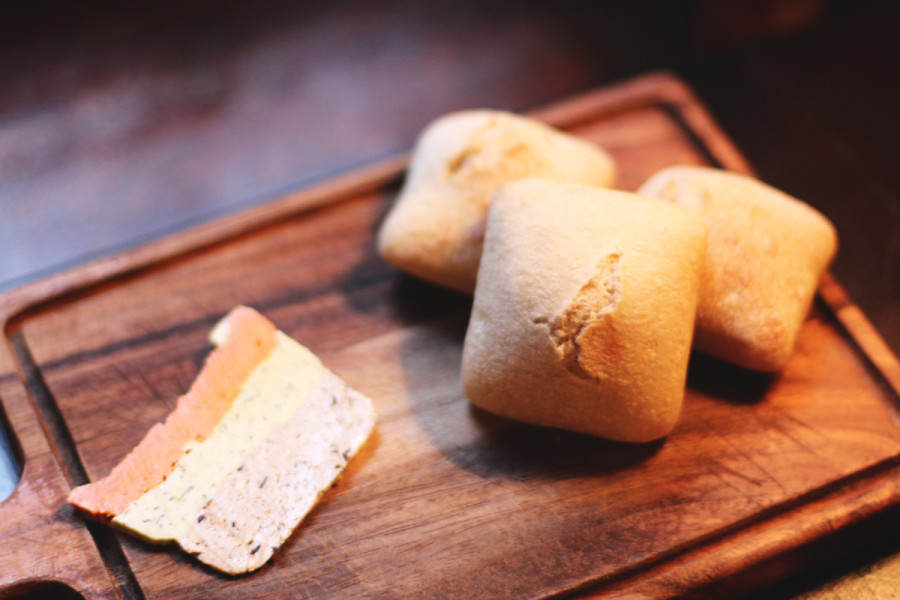 A thick wodge of crumbed and deep fried brie to start is all kinds of fabulous, towering in a gravity defying slice until its husky seal is broken, allowing the melted cheese to sigh into a more vertical position. We also enjoy the more refined monkfish tail with its swirls of beetroot and salsa verdi and sweet, soft boiled quails egg.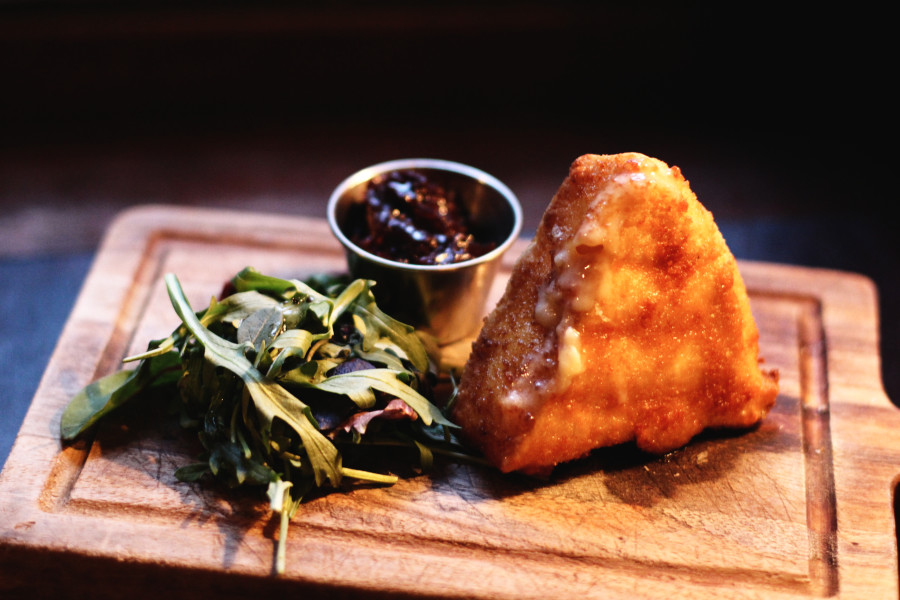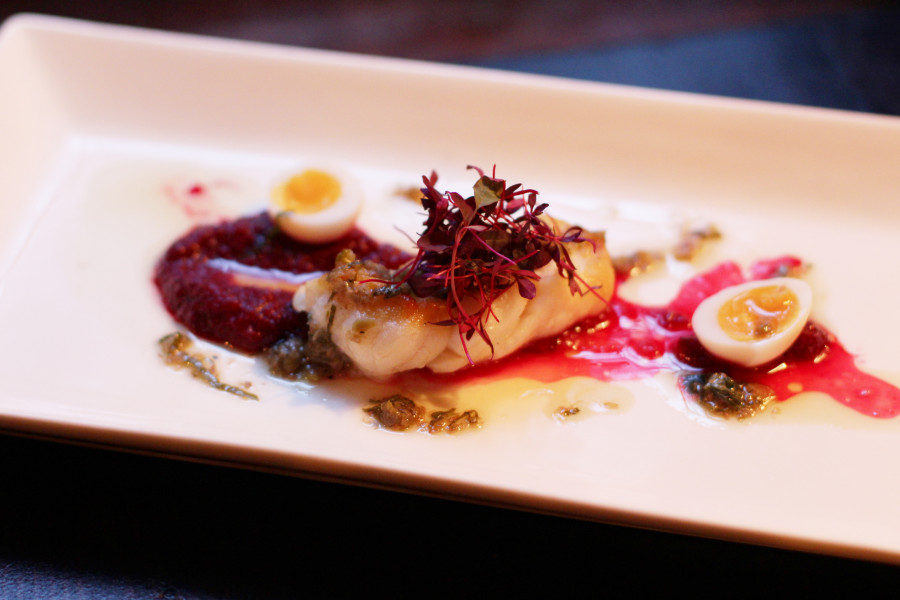 The menu is based around traditional British fare, and the execution is often very good. A steak pie us full of stewed meat and thick, unctuous gravy, and topped with a lid of buttery pastry that reminds us why this is such a classic. Freshly fried, fat chips make for an excellent partner.
Another main of beef wellington is served in the same meaty portions as the pie, the pastry as golden and melty, on a pool of jus and curly kale. While we like the majority of the dish the meat itself is a little tough and sinewy, and the mushroom duxelle could be much finer. Perhaps it's a more rustic version of the classic.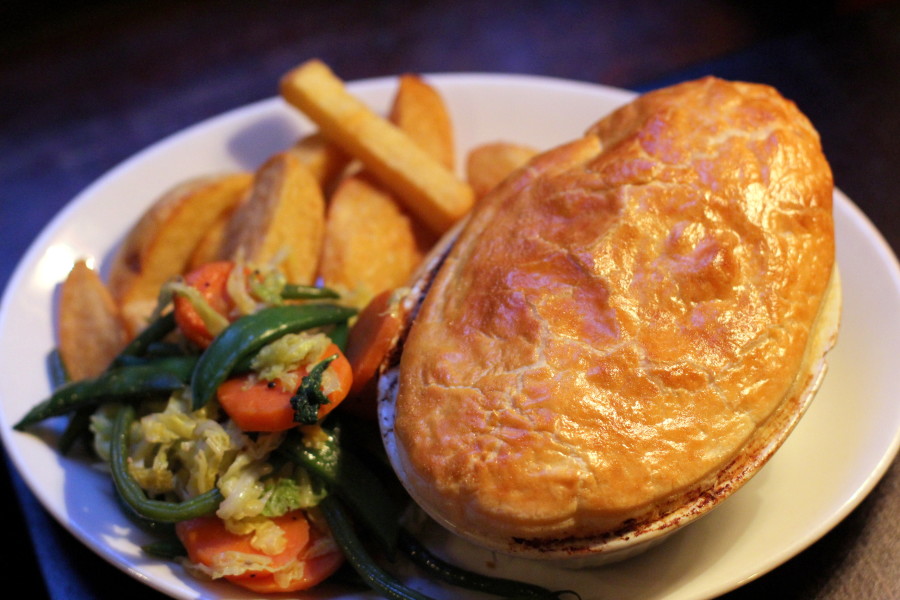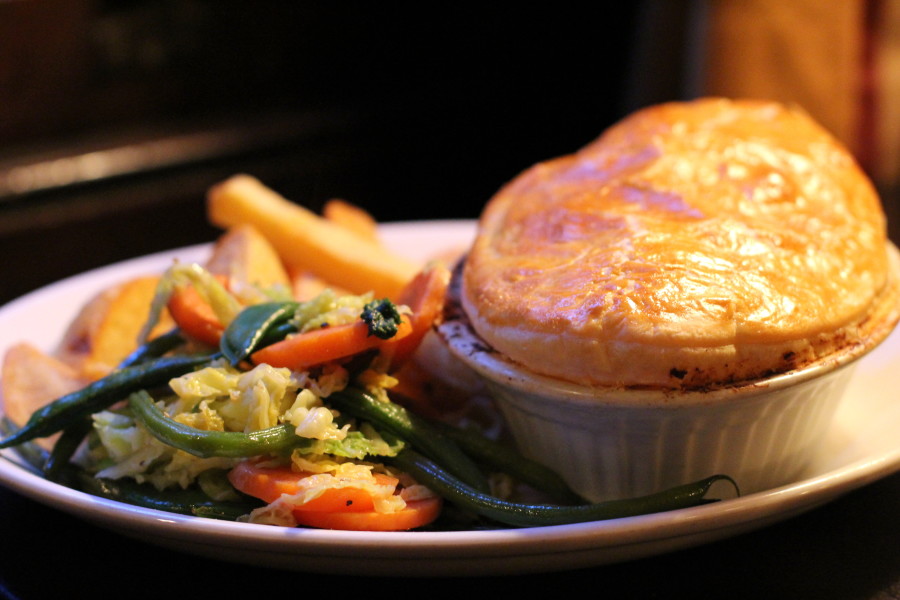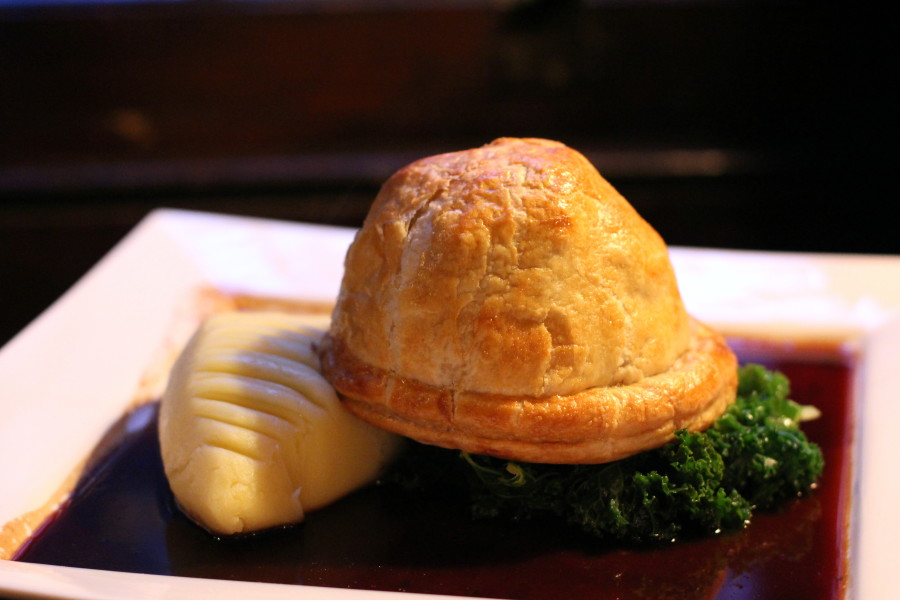 Sticky toffee pudding rings in the last course, and the Ship Tavern variation has that same spicy, mulled, stickiness of the customary dish and is served with a dollop of clotted cream. We also try a pistachio cake with caramelized pistachio fragments and an intensely flavoured pistachio ice cream, a trio of textures that are lovely together, although the thickness and close-set crumb of the cake could be tweaked to try to lighten an already heavy meal.
All in all we've had a great meal that has reminded me not to overlook the humble pub in future. Even if only for that magnificent pastry and gravy. Yum.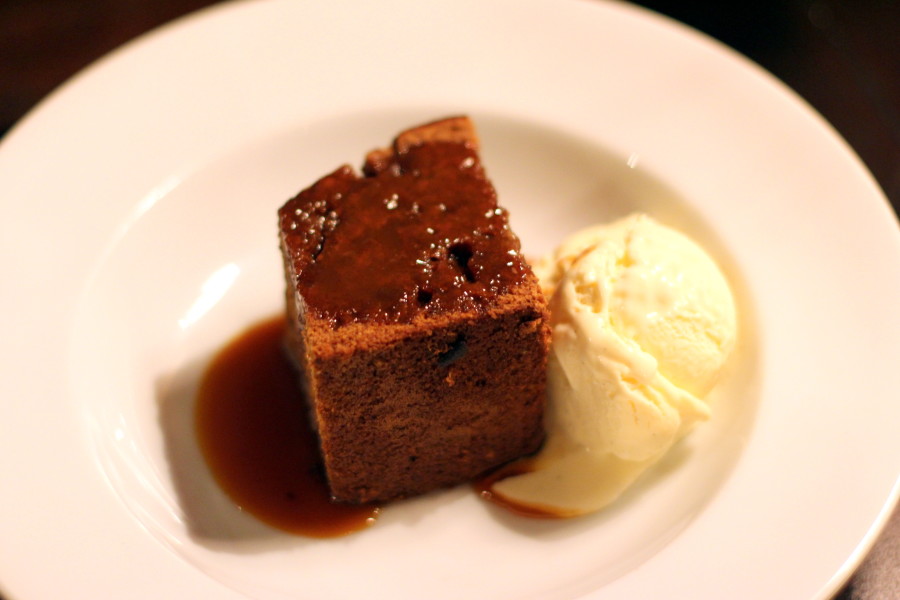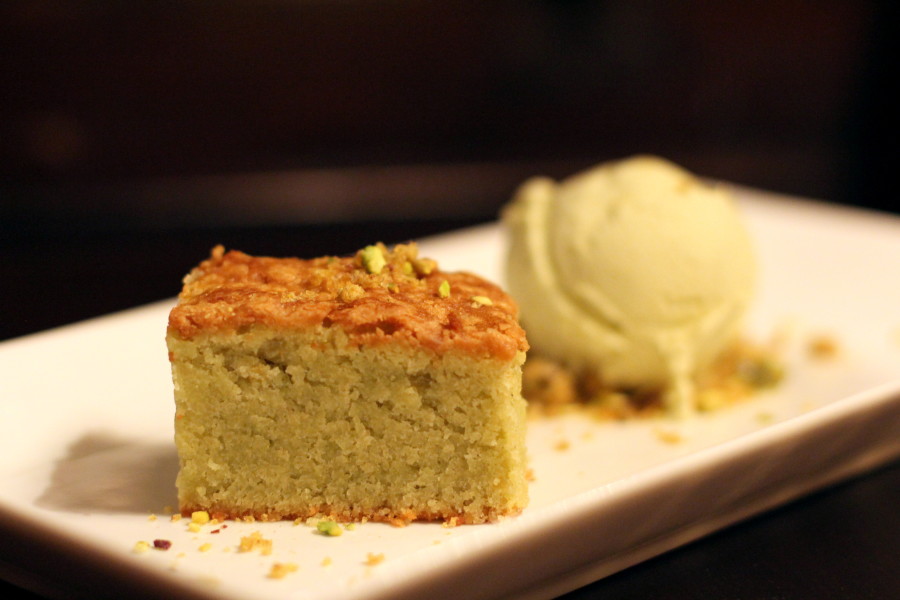 Tube: Holborn
Address: 12 Gate St, London WC2A 3HP
Tel: 020 7405 1992
Website
I was invited to review