Rankin does Chiswick, at last
I am determined to like Neil Rankin's latest restaurant before I even arrive. Chiswick is short of restaurants, and I'm a local. I'm unwaveringly happy all day leading up to dinner, and have bored my dining partner half to death with talk of egg-topped apple pies. For a devout Pescatarian he is surprisingly supportive of my decision to clean Smokehouse out of all of its meat and, although he's utterly the most likeable person, my God is he missing out.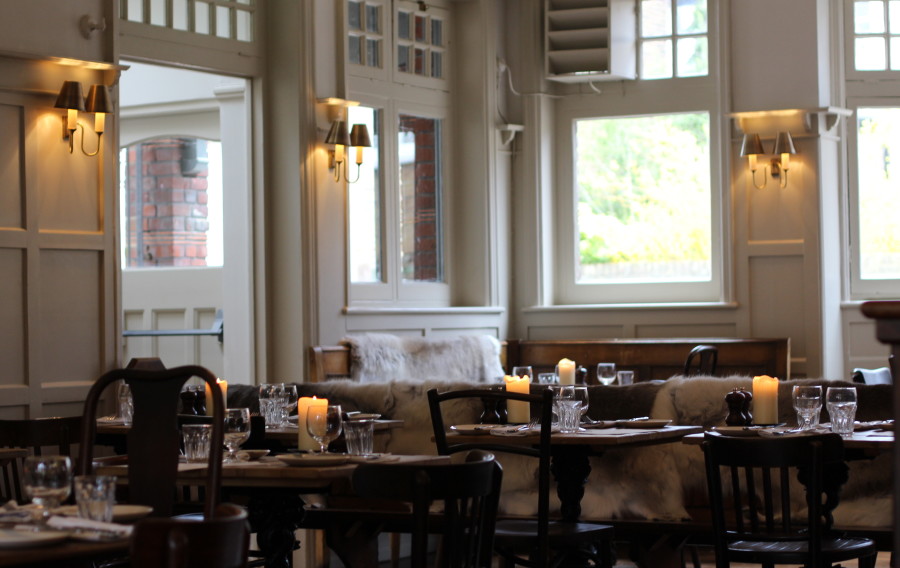 The best part of Smokehouse is in a shed outside, from whence emanates a persistent aroma of meat, coming into its twelfth hour of roasting. A mighty 'Ole Hickory Pit Smoker' and Robata grill process the lions share of the menu, including a lamb shoulder slow cooked into exhausted submission, the suction of wet polenta and the brutal heat of sambal providing the only resistance to spooning it up like some sort of crazed animal.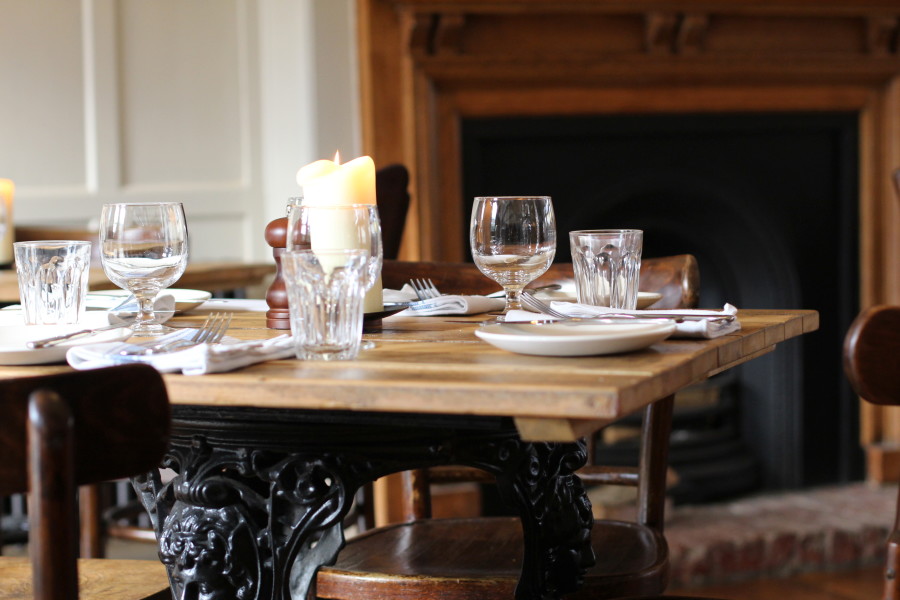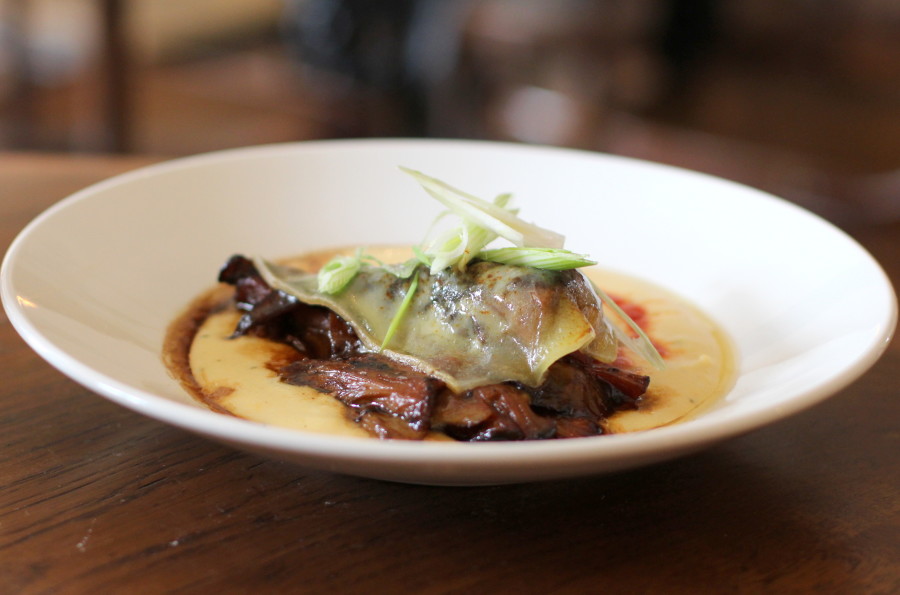 Leeks and slivered Portobello mushrooms form the foundations of the next dish, blackened, furled and suffocated in a pleasing excess of parmesan, and bound together with an egg and truffle oil. For my partner, a coal-baked fillet of salmon with an apple, fennel, radish and red onion salad.
The flaked Cornish crab on sourdough toast and the seared foie gras with apple pie and egg are both reminiscent of dishes at the original Islington Smokehouse, although I remember them as being better – the crab layer plumper and more generous, and the egg yolk served alone in a perfect little pouch, instead of fried on the side. It is early days however, and the difference does not markedly detract from the experience.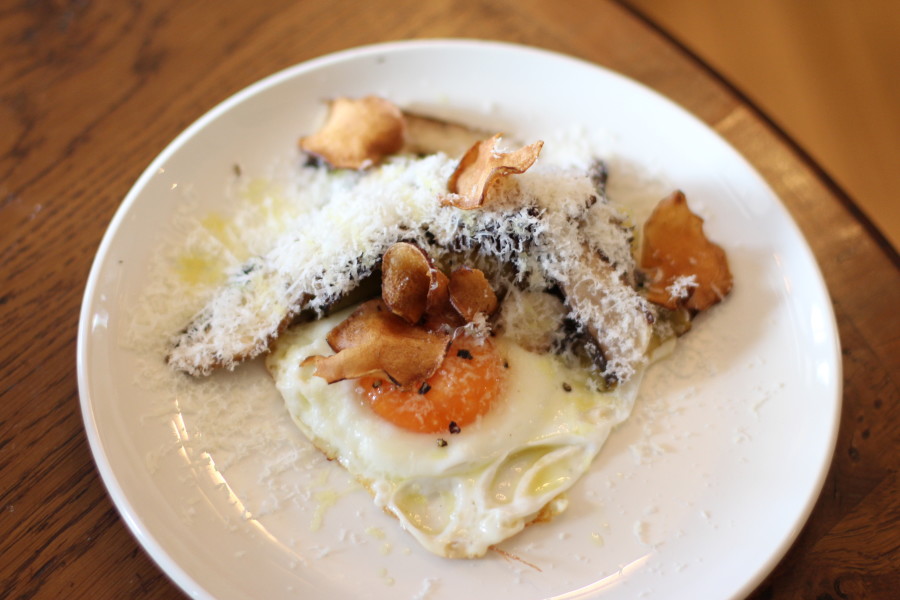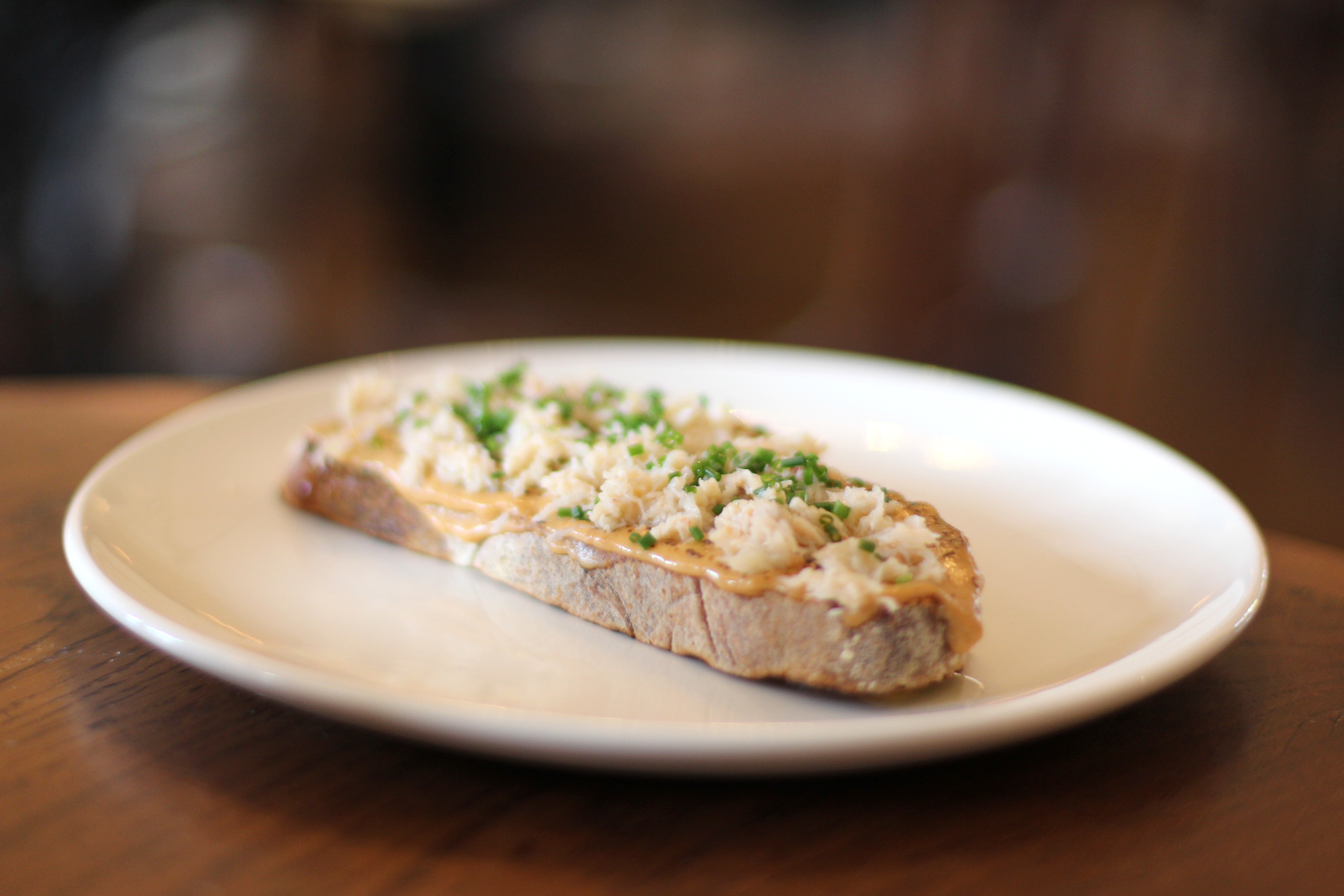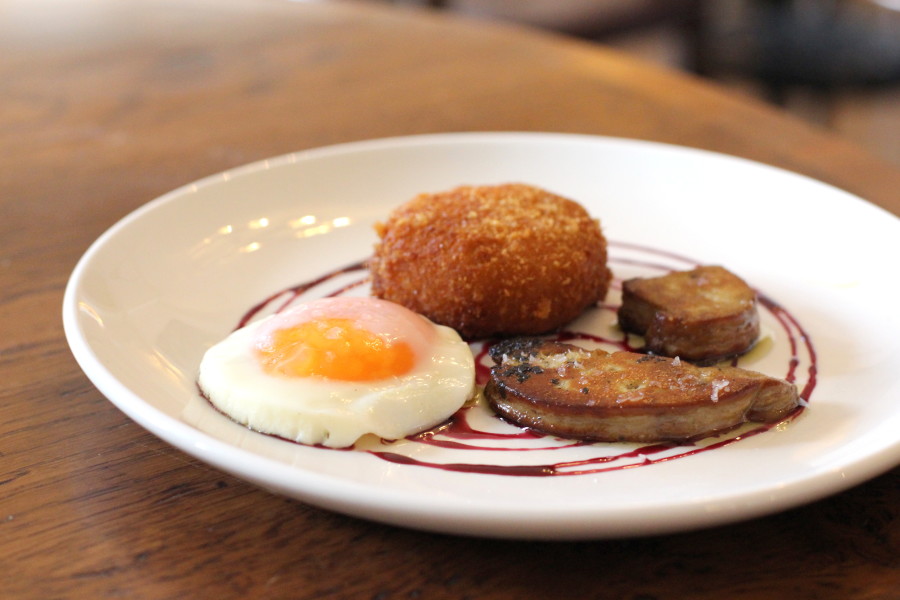 Caramel roast potatoes sound fabulous, but a measure of restraint would be better served in this instance; the food is rich enough as is. The spuds start off well – boiled so that they are fluffy first, then mercilessly roasted to form a hard exterior, and later crusted with a thin layer of solid caramel that cracks in the best way. They soon turn too sweet however, especially when eaten with the likes of fatty meats, yolks, cheese, truffle oil, bone marrow and the rest. Grilled Romaine lettuce and kale – that's what you should order.
Smokehouse is classy enough for Chiswick and the £45pp which is, strictly speaking, just a little excessive for a gastro pub, probably won't put anyone off. The food is great and the staff are lovely, and as a local I'm pleased it's here. Currently still in its soft opening (50% off), Smokehouse will be fully open from 6th April.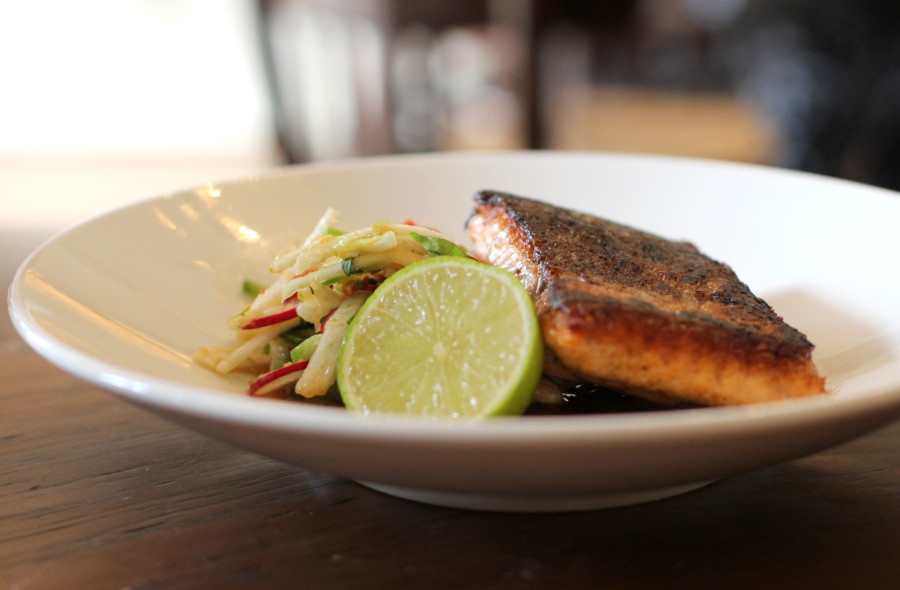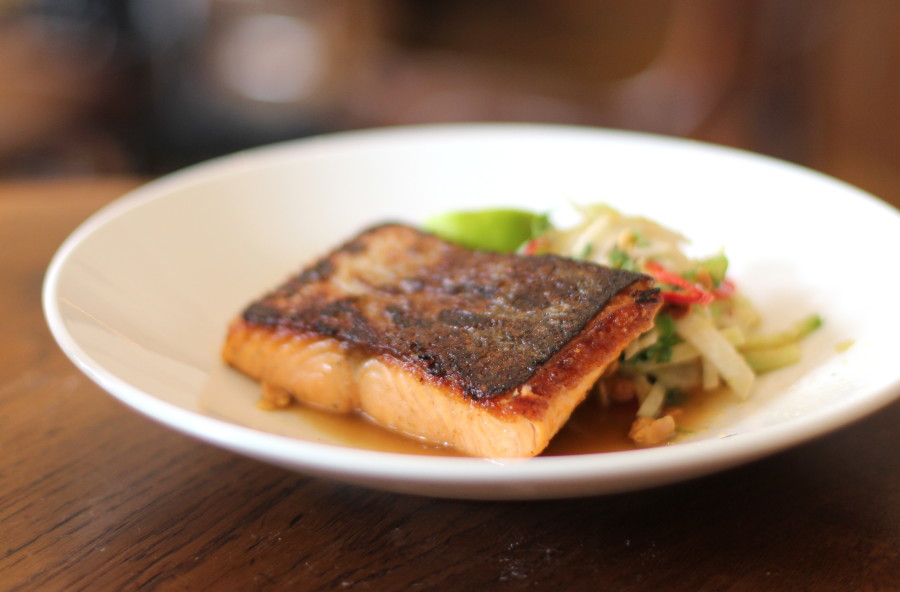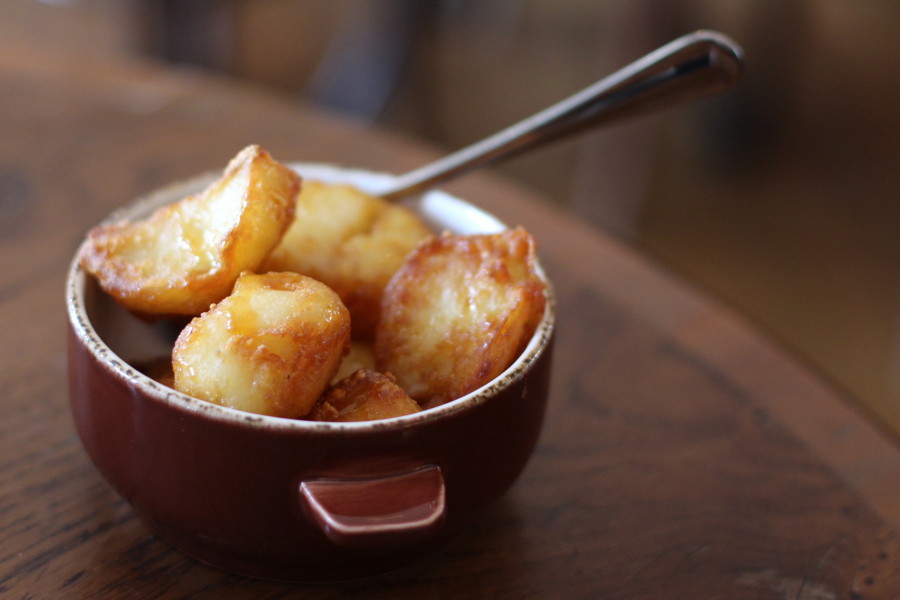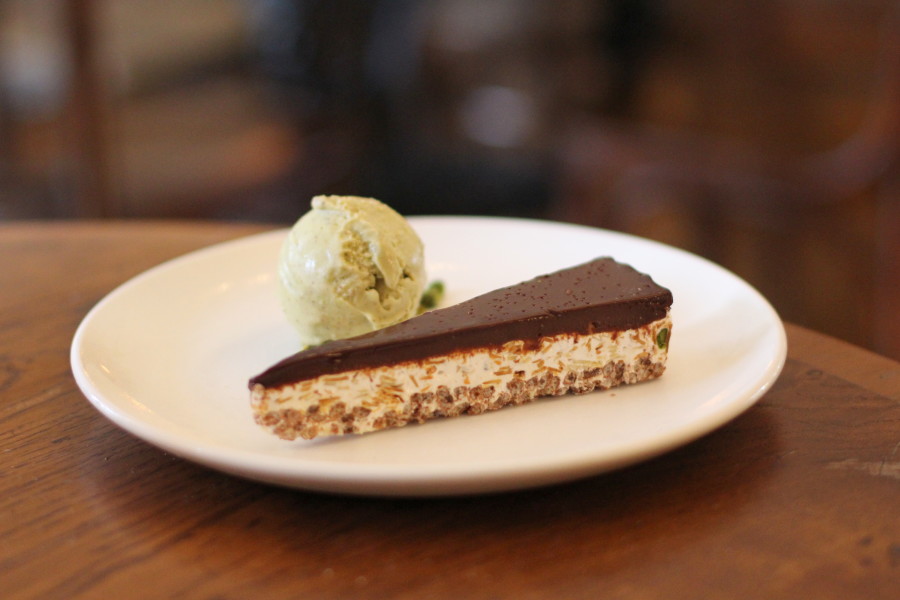 Tube: Chiswick Park
Address: 12 Sutton Lane North, Chiswick, London W4 4LD
Tel: 020 3819 6066
Website: Details on the Islington site – www.smokehouseislington.co.uk