A pub, Jim, but not as we know it
8/10
As boozers go, this is a diamond of a find. It's no surprise that the food at Smokehouse is leagues ahead of your usual pub grub, considering the breadth of experience of its head chef Neil Rankin. Making London tummies happy is a talent that Rankin has honed across the kitchens of Pitt Cue Co, John Salt, and Rhodes 24 to name a few.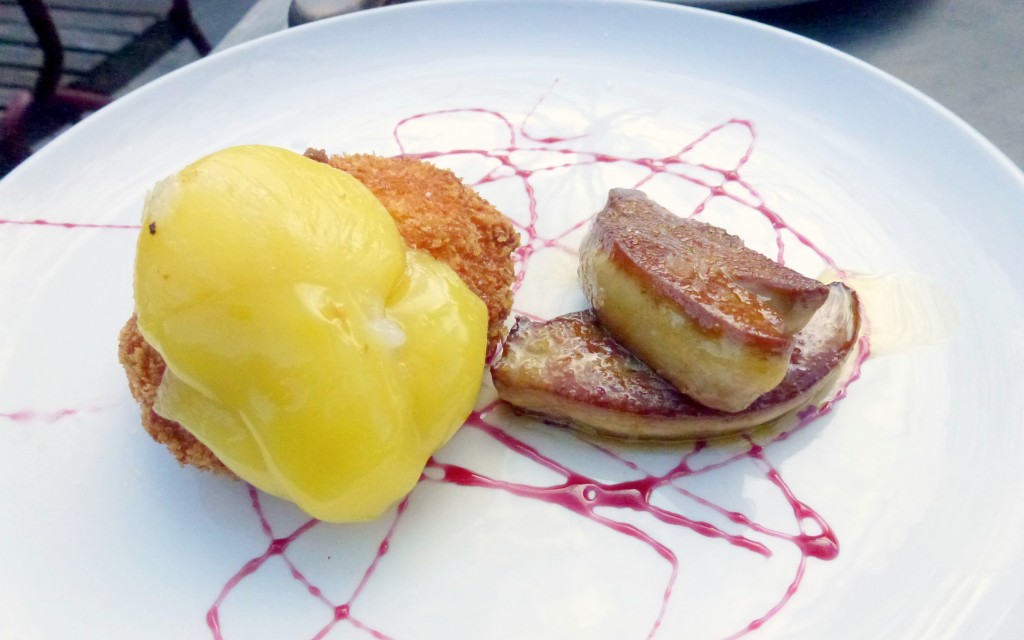 Now his expertise finds its home in a snug corner of Islington, where out of his kitchen come such delights as just-cooked egg yolk on apple pie with a generous serving of seared foie gras. Duck egg makes a second appearance under a seasonal heaping of parmesan, artichoke and purposefully burnt leeks which chomp together with good harmony of flavours. Following this, a salty-chewy slab of sourdough, textured with a landscape of lobster bisque and crab.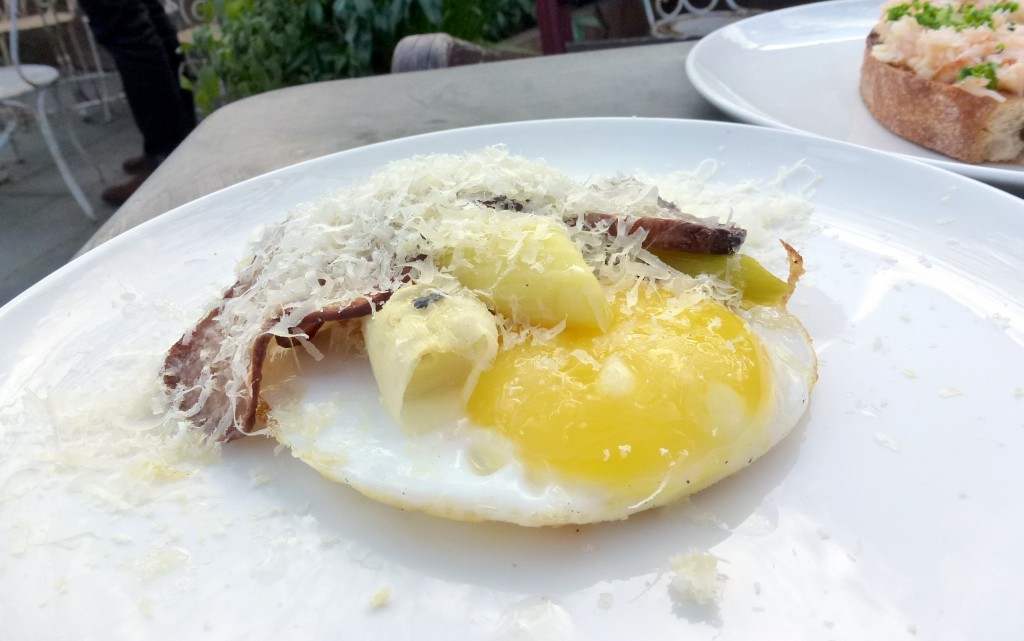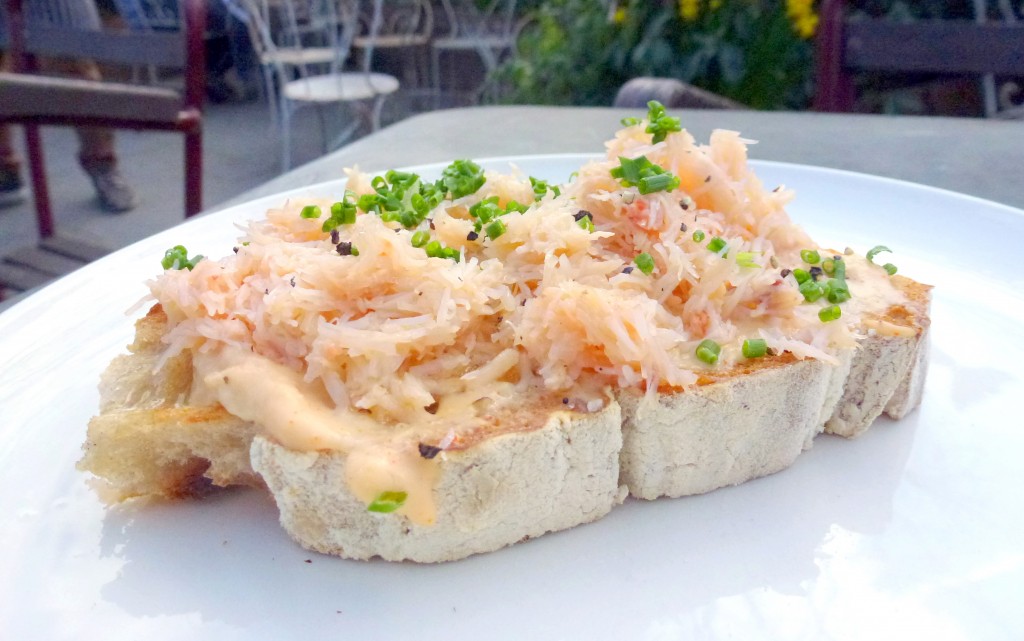 As a smokehouse is traditionally a place where meat is salted and cured, you would rightfully expect the meat here to be a show stealer. A Barnsley chop does not disappoint, presenting the eater with a cross section of lamb saddle – effectively a double loin chop and fillet all in one cut. The meat is cooked to medium, effortlessly straddling the balance between a good rendering of fat and retention of juice.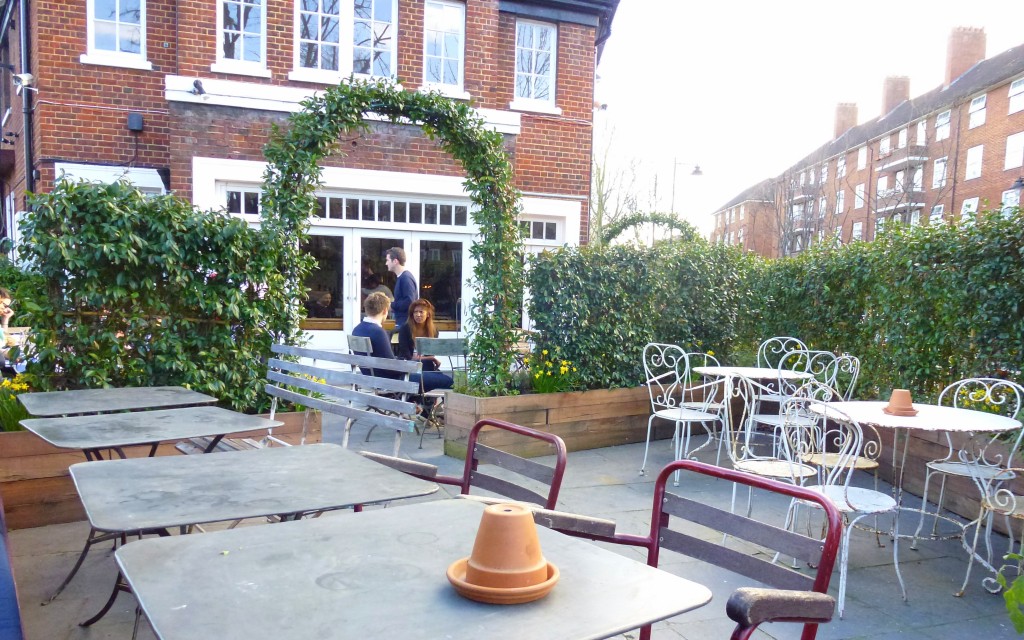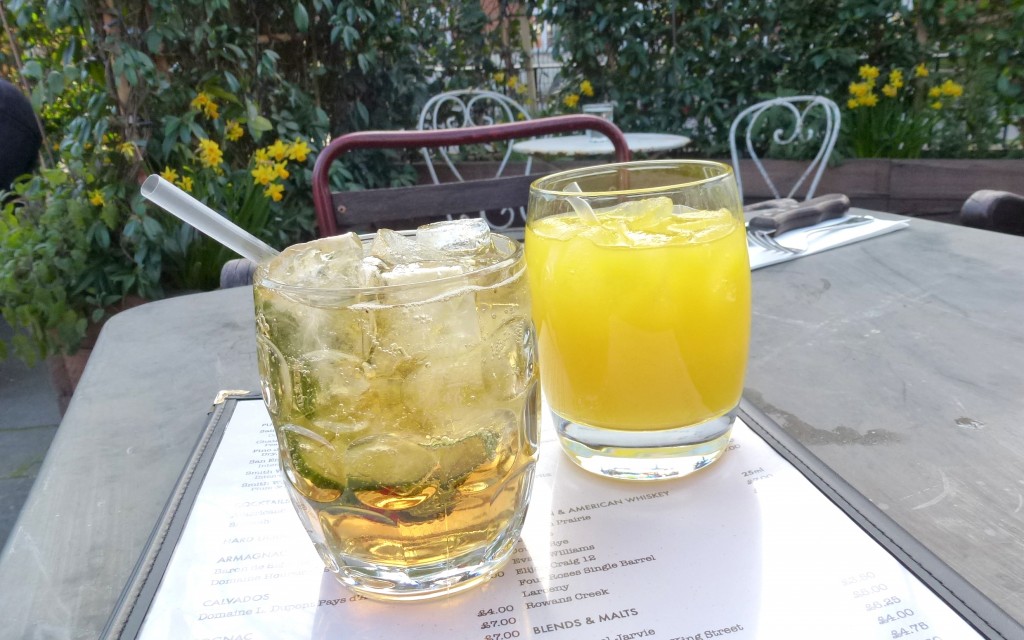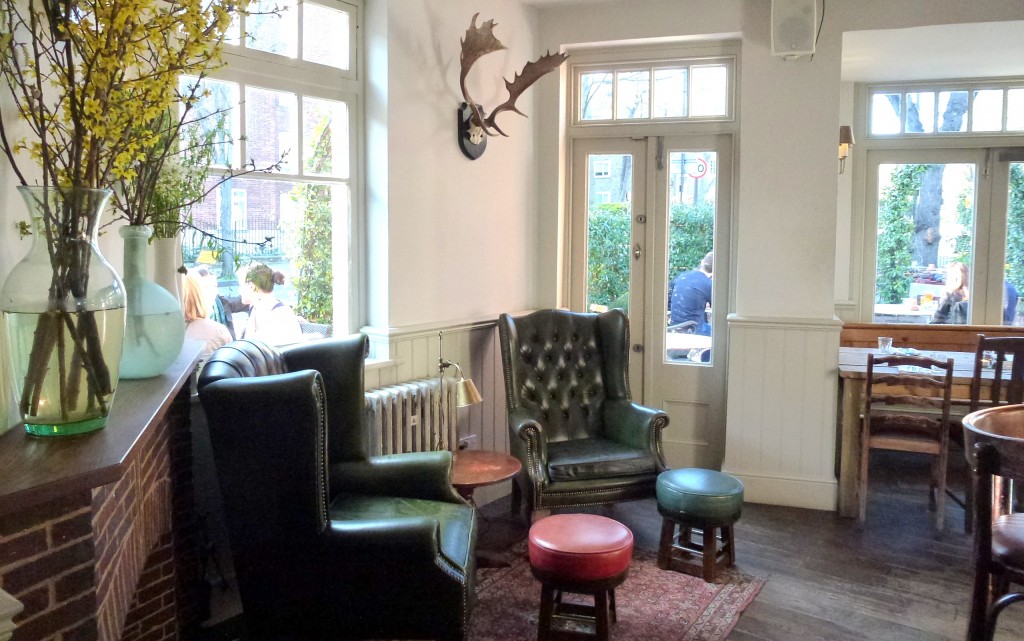 There is more than one cheeky thing about desserts, with the 'Double D' turning a humble chocolate bar (the double decker) into a sassy tart. Although it is a very serious dessert, it is not a sombre affair. What we have is a playful layering of rice crispies, nut-packed nougat and a great slab of chocolate, with a side scoop of pistachio ice cream. A second dessert of toffee pudding is gooey and unctous, dolloped in a puddle of slow-cooked apple and fruity syrup.
More than just a competent pub, this is a solid restaurant, offering excellent food in a deceptively relaxed environment. It is more than possible to have a merry time at under £30 per person – you can't say fairer than that.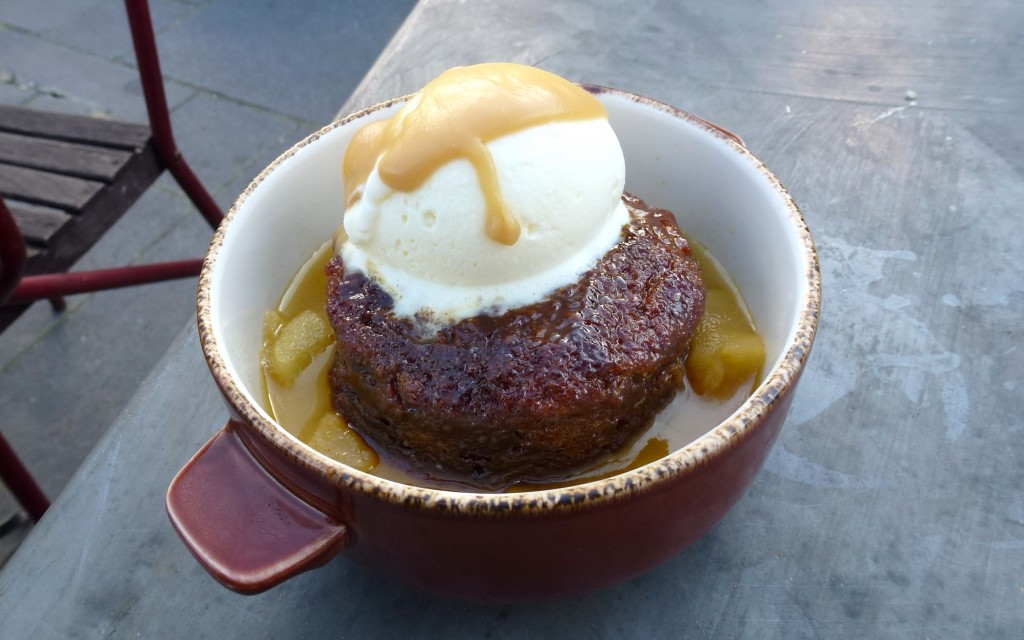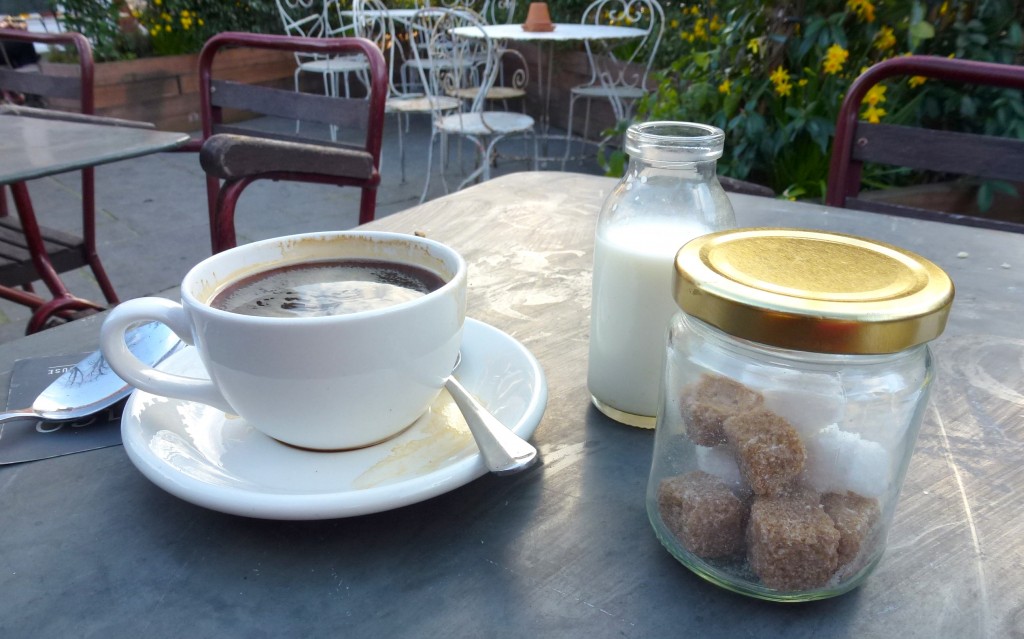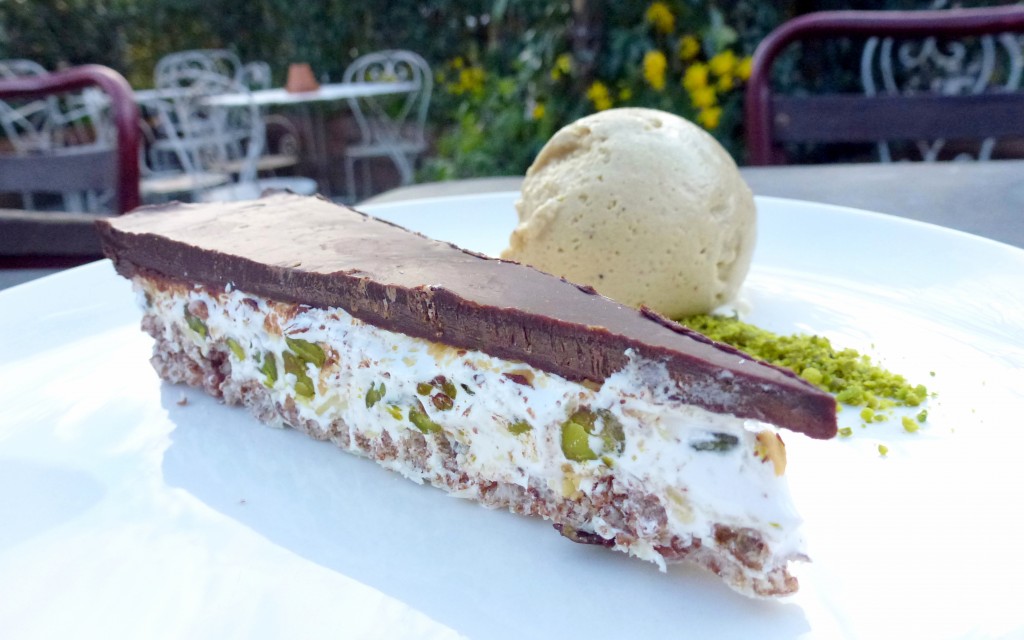 Tube: Highbury and Islington.