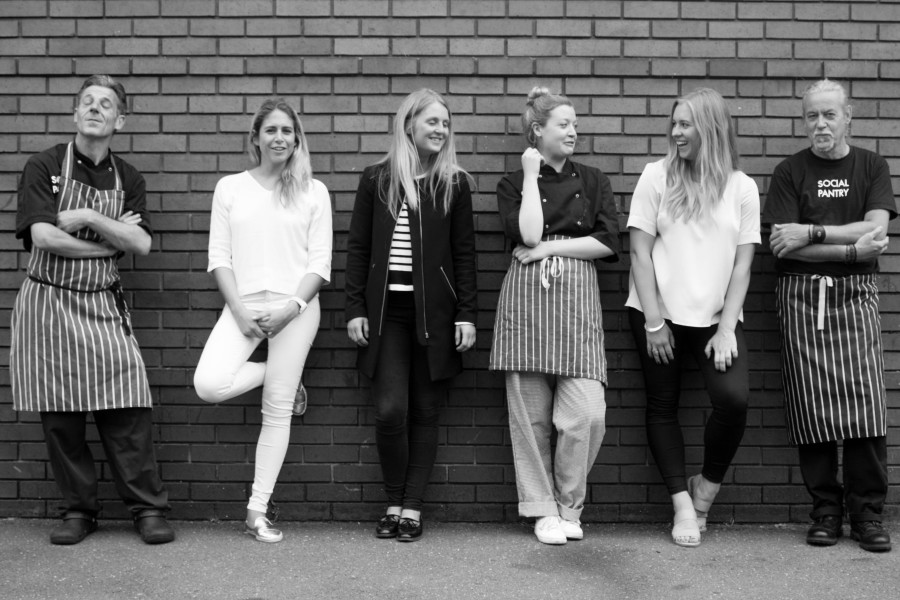 Blogger dinner with Alex Head and her up and coming catering venture
On the odd occasion that I get an invitation to attend a blogger event I'm always the tiniest bit skeptical (but mostly excited), as the venue or the venture is probably fairly new and often I'll have no idea what the night will hold. The invitation to attend an event at Social Pantry imparts the same sort of feelings at first, but those are swiftly nixed as the night progresses. As we move through a range of pretty nibbles – seasonal vegetables with little avocado dips and the most moreish cream on flatbread you'll ever have – it becomes clear that Social Pantry is a catering company with a difference.
To show off their culinary expertise we are led through a gorgeous three course menu at Social Pantry Café, the restaurant arm of the business. Social Pantry offer catering services that span across a range of events including weddings, private and corporate events, and contract catering.
As someone who has always dreamed of a rustic barn wedding with a three tiered 'cheese' cake, the charming farm-chic décor laid out at Social Pantry Café tonight is exactly the sort of thing that would tick all the right boxes. I am also very much crushing on the gilded cutlery that sparkles just so and provides just the right amount of bling.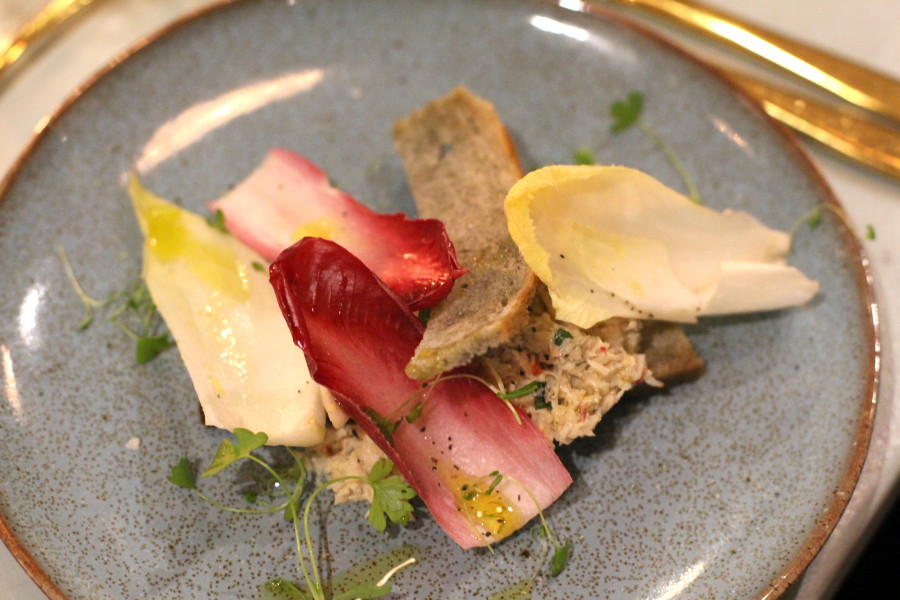 Sitting down we have enough time to appreciate the stunning detail that has gone into a theme that would fit into the chicest of weddings (cue naked wedding cake), before we are brought a first course of white crab on charcoal sourdough. The pink shellfish is flaked ever so gently with a splash thyme and paired with a beetroot and goats cheese tarte tatin. Yum.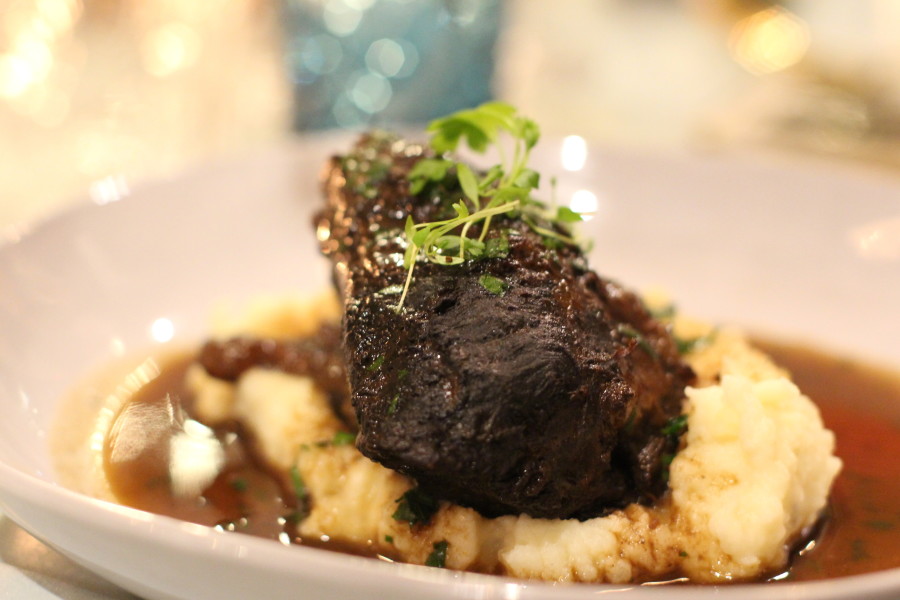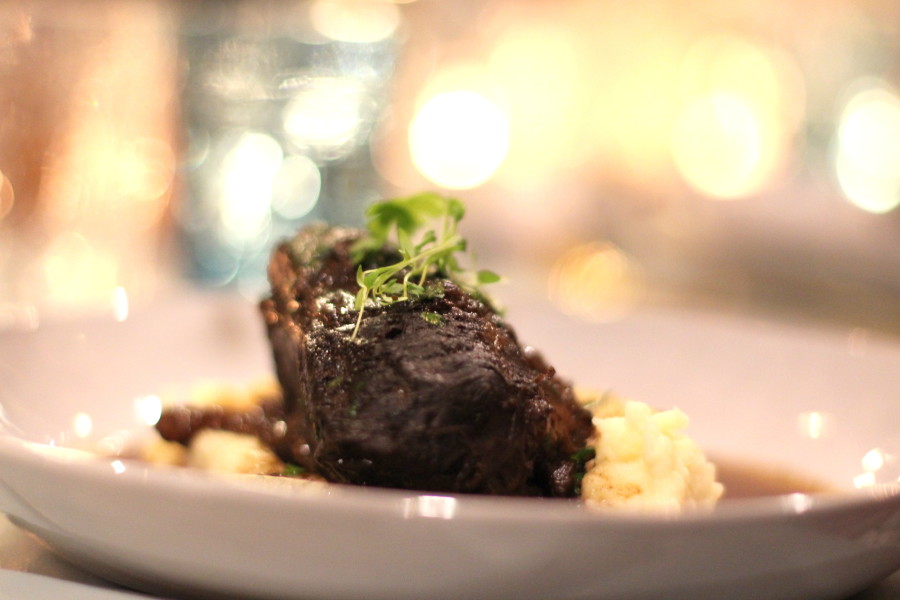 Following this is the main course: a shock of ox cheek, slow roasted for a dozen hours (literally), falling gorgeously into a celeriac mash with 'burnt' aubergine and a chermoula, cumin and mint yoghurt. That'll blow their socks off.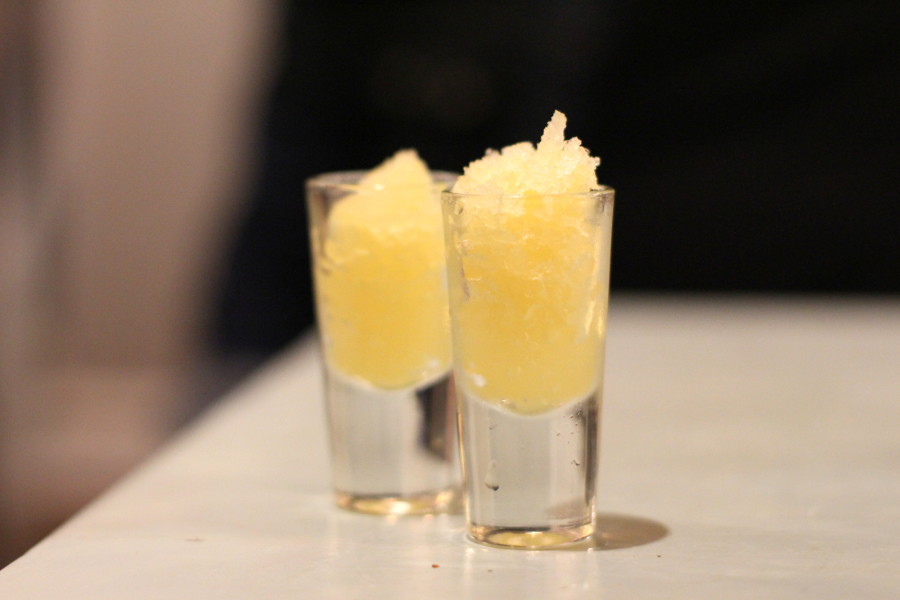 The evening concludes with a custardy pot of orange blossomy goodness in the form of a panna cotta, garnished with pomegranate and rose petals. Scooping out the silky set custard it could be argued that this is the sort of honestly good food that would be hard pressed to irk even the harshest of critics, and I'm glad to have found out more about Social Pantry. The entrepreneurial founder, Alex Head, has created a fabulous little company that is sure to expand and gain even more momentum, and after being looked after to seamlessly and fed so well, I can only say that she deserves every plaudit that comes her way. And she started it all aged just 15. Much respect.
Bookmarking it for the future, for sure.
Tube: Clapham Junction
Address: 170A Lavender Hill, London, SW11 5TG
Tel: 0207 924 4066
Website
I was invited to review