American fast food in Kingly Court
Kingly Court has a newcomer in the form of Stax, a burger joint loosely styled on Southern American soul food. Named after a Memphis record label, the short menu at Stax includes fried green tomatoes, shrimp po' boys, and a heavy bias toward Cajun spicing.
The chicken and waffles is one of the better offerings at Stax, and buttermilk and flour are used to glorious effect as a marinade; both the breast and thigh are soaked in it before being tossed into a pool of sizzling oil. Minutes later, they are fished out; golden and full of promise, and bundled on top of whole, freshly made waffle. This  is a thing of poetry. Witness its uncomplicated symmetry, the fluffy and warm body of the waffle gently compressed under the weight of the chicken. On top of this, pour over a modest amount of the accompanying maple syrup and indulge in all that is fried and refined in this world.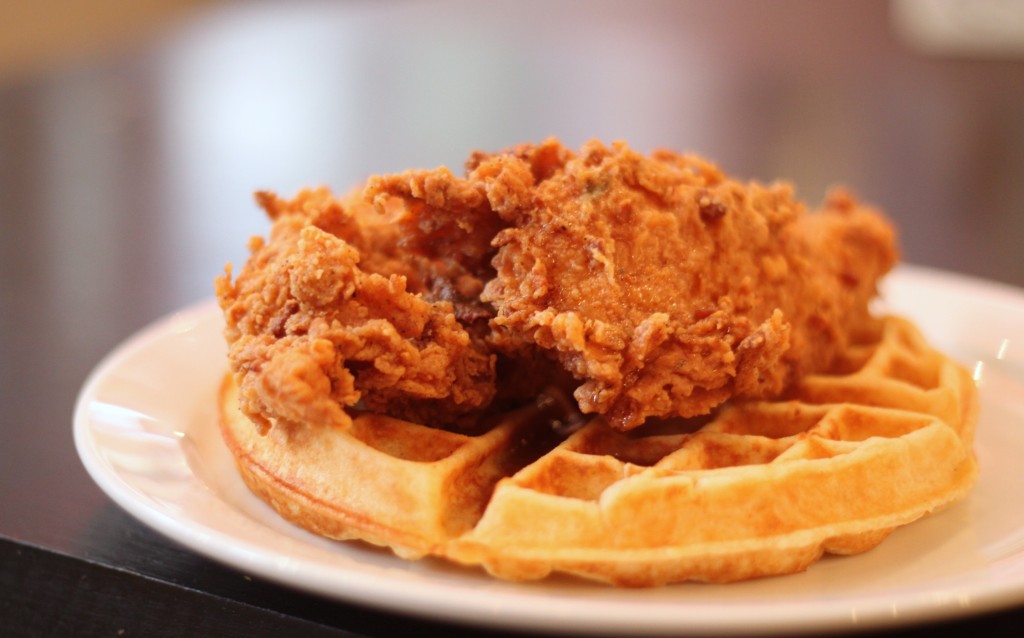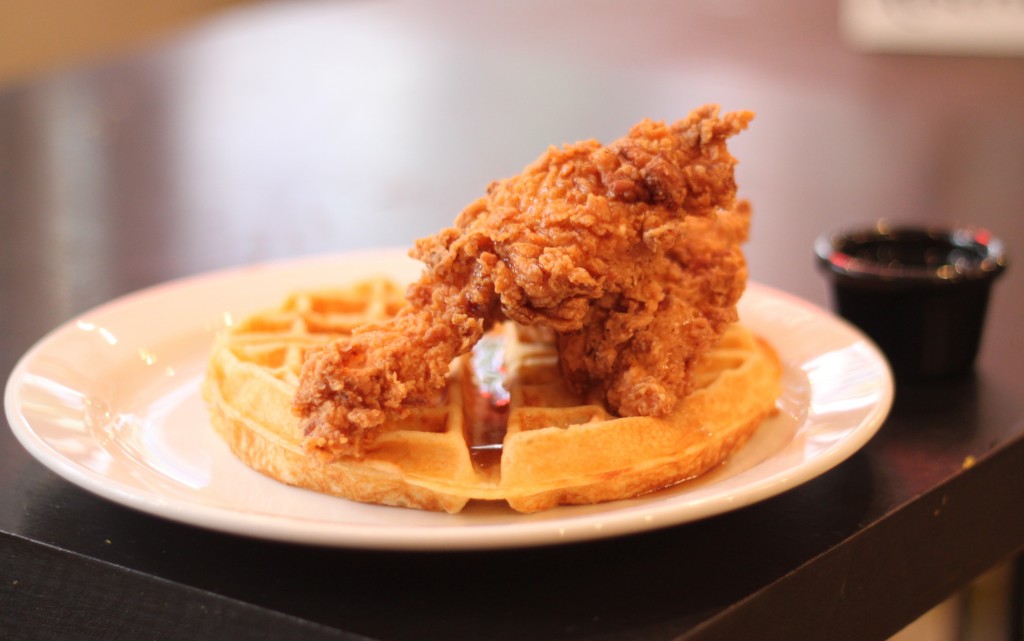 The burger bun itself is sweet brioche, brought in from Balthazar and lovely on its own. With the burger however, it is far too crumbly and patches with ease. Then there is the beef patty which is so loosely formed that any pressure causes it to crumble in a rejected way, but it is the strips of maple-glazed beef bacon that are the least pleasing, so compressed and burnt that they could soon turn to crude. They add a taste that is primarily of charcoal, with a faint underlay of sugar that is deeply unpleasant. Removing the bacon results in a much nicer tasting meal, although the technical issues remain.