STK, Covent Garden – restaurant review
STK is amongst a new-wave of restaurants in London,where people come to see and be seen. But it's not just about the ambience here.
This high-end steak restaurant is located in the luxury ME Hotel in Covent Garden. It spans the ground floor of the space, and is perfect for those who will be heading to the rooftop Radio Bar later. The two go perfectly together.
I've eyed up STK many times in fact, on the way up to the Radio Bar, and I'm glad to have an opportunity to try it out today.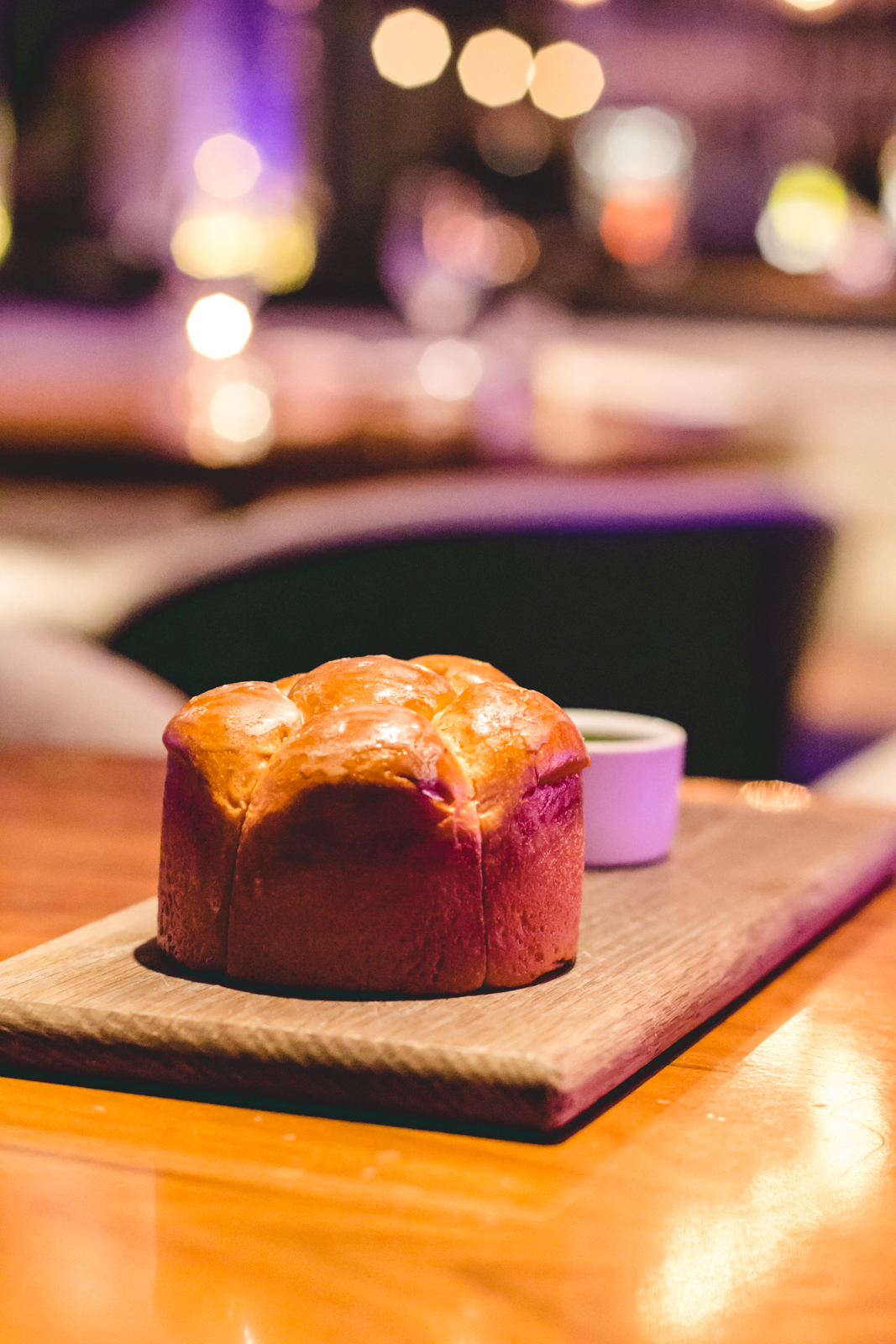 The menu is full of things I want to try, so ordering is a walk in the park. I love when that happens!
To start we have a trio of fat scallops, tempura battered and served with cauliflower puree and caviar. A winner.
Because we'll be sharing a steak later, it feels right to even the meal out with more seafood. Which is where the yellow fin tuna ceviche comes in. We love how the dense cubes of fish are thrown together with radish, black sesame seed pesto, and gorgeously moreish paprika corn chips.
READ MORE:
José Gordón: The world's best steak at The World's End Market
Galician Steak at 108 Brasserie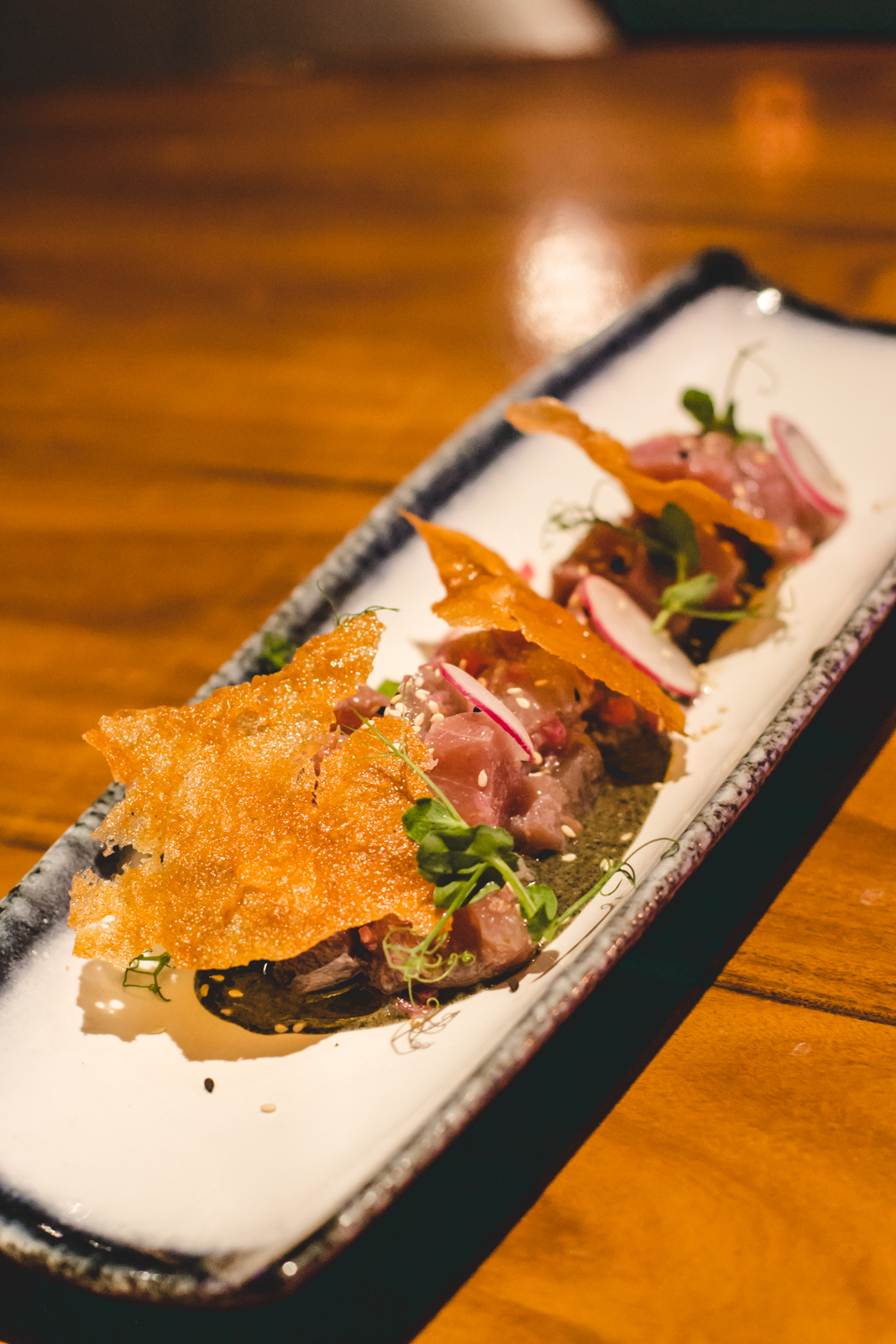 At STK, it's all about the steak!
On to mains then, where we choose to share a USDA grain-fed sirloin. Topped with half a lobster too, obvs ;)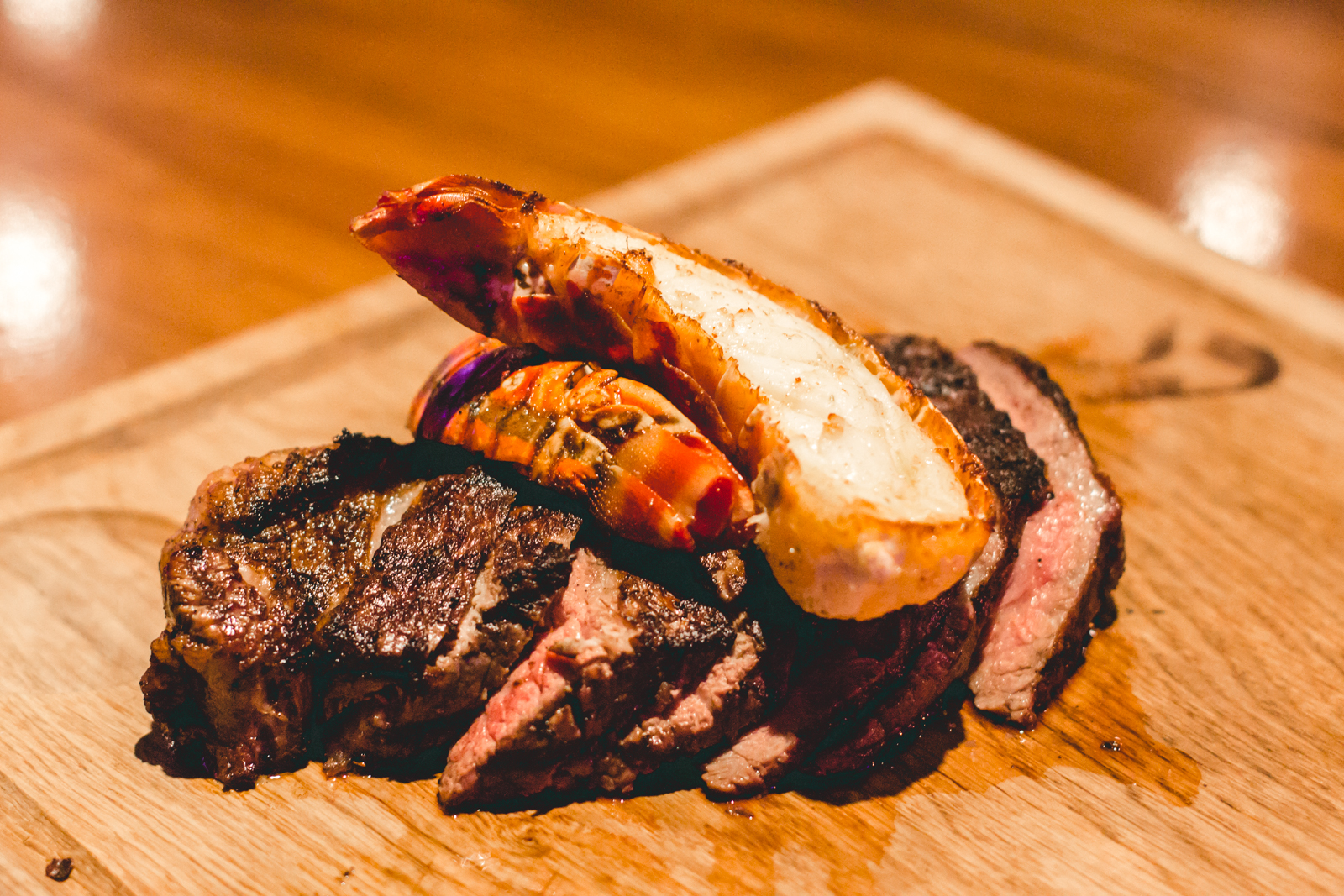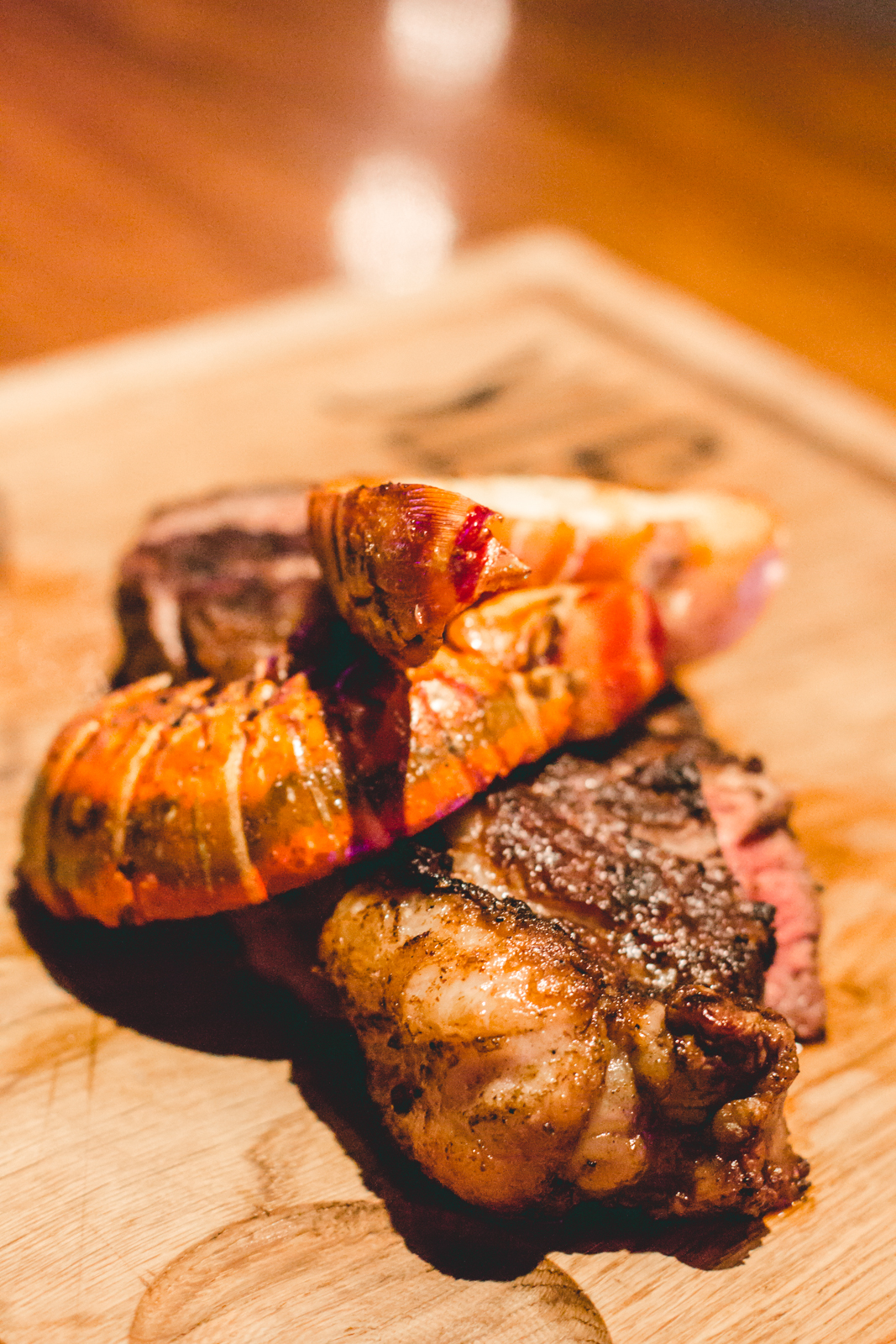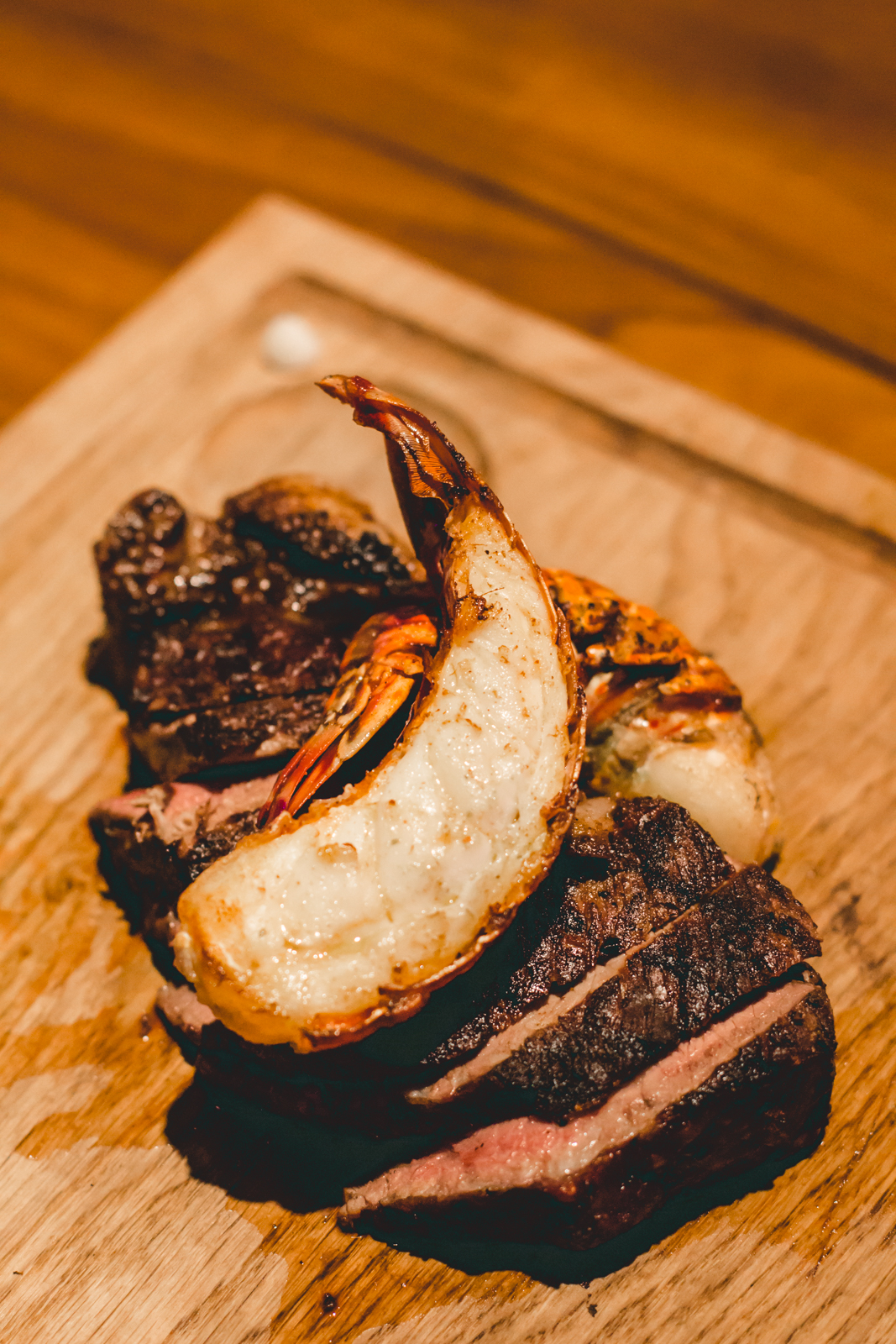 The steak is good, cooked tolerably well, and we enjoy it with dips of bearnaise and the secret recipe STK sauce. Nom.
We have to have a side of mac n cheese with this too (squidgy insides, crisp top, yum), creamed spinach and fries.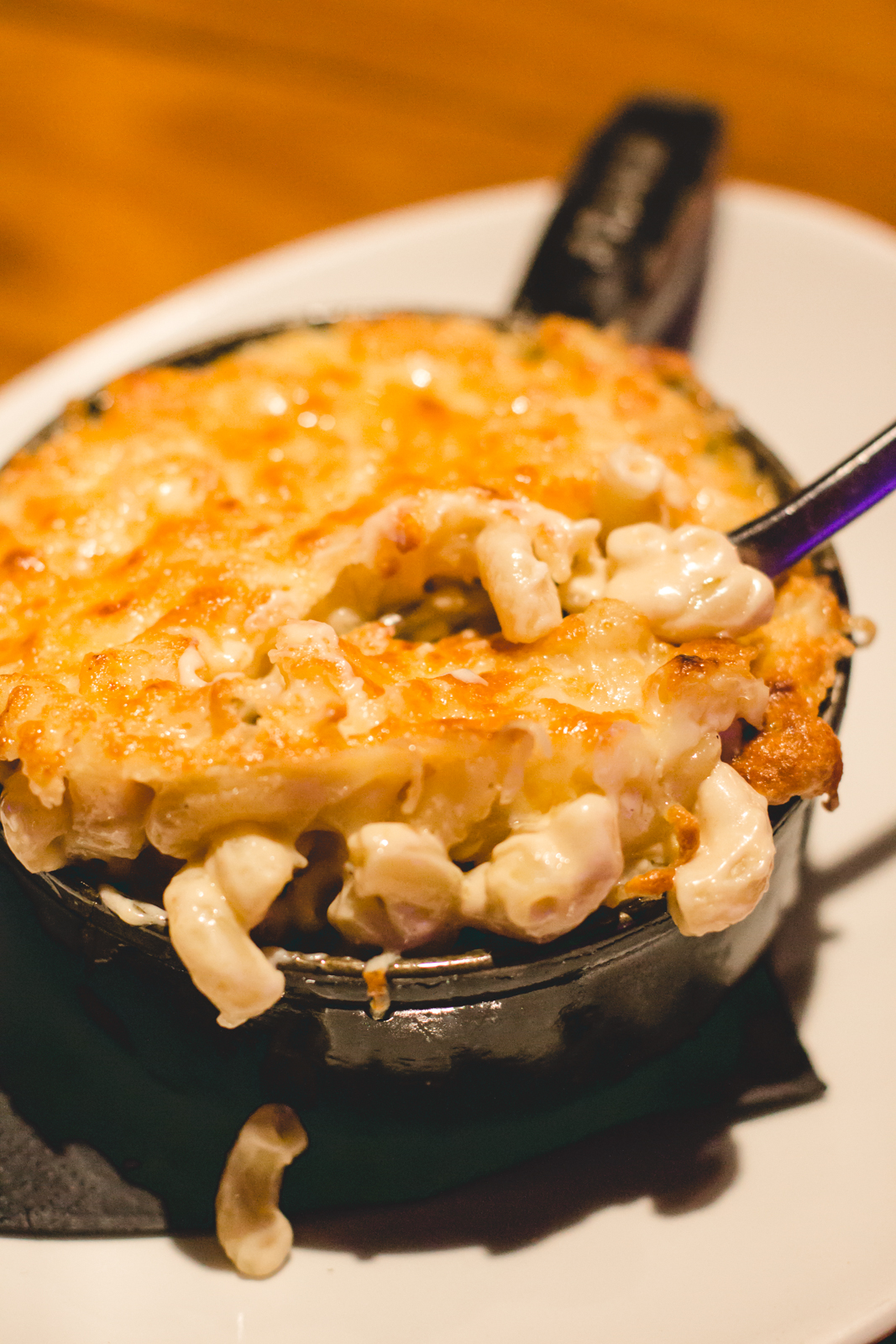 When dessert is bigger than your face
You know its going to be a good time when the dessert is bigger than your face. I mean, just look at it..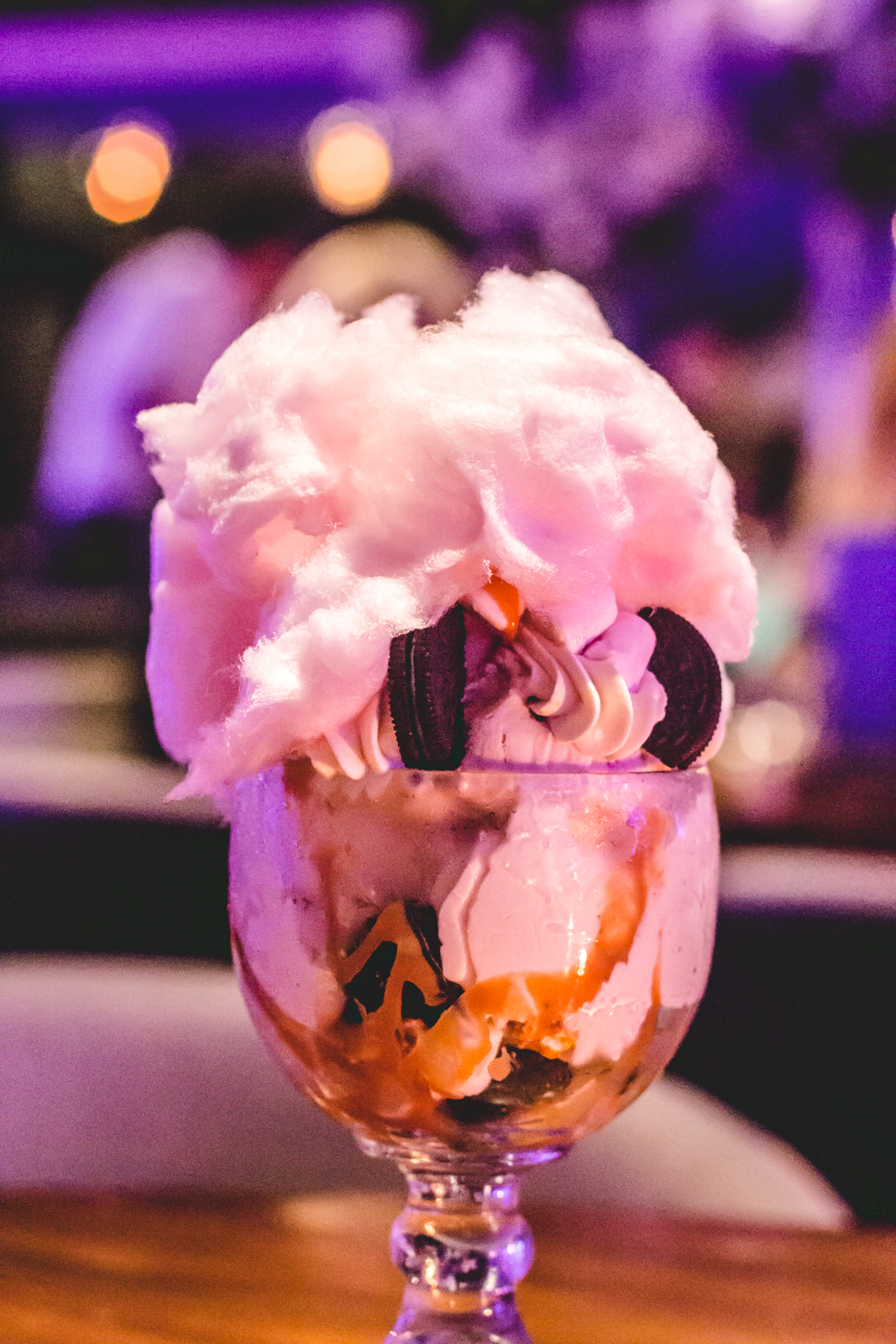 This brownie, ice cream, chocolate cake, fudge, cotton candy extravaganza is so worth the extra tummy rolls its going to give me. All day, every day. Really, this totally should be part of my top Instagrammable desserts in London post.
I mean, it's not the most finessed sweet treat, but that isn't the point. It's fun, and excessive, and stupidly indulgent. Just like the place itself.
All in all, our dinner at STK has been really rather enjoyable. And now we're off to Radio! See you there :)
Have you guys been to STK before? What's your favourite night out in London? We'd love to know your recommendations so get in touch with us here or on Instagram!