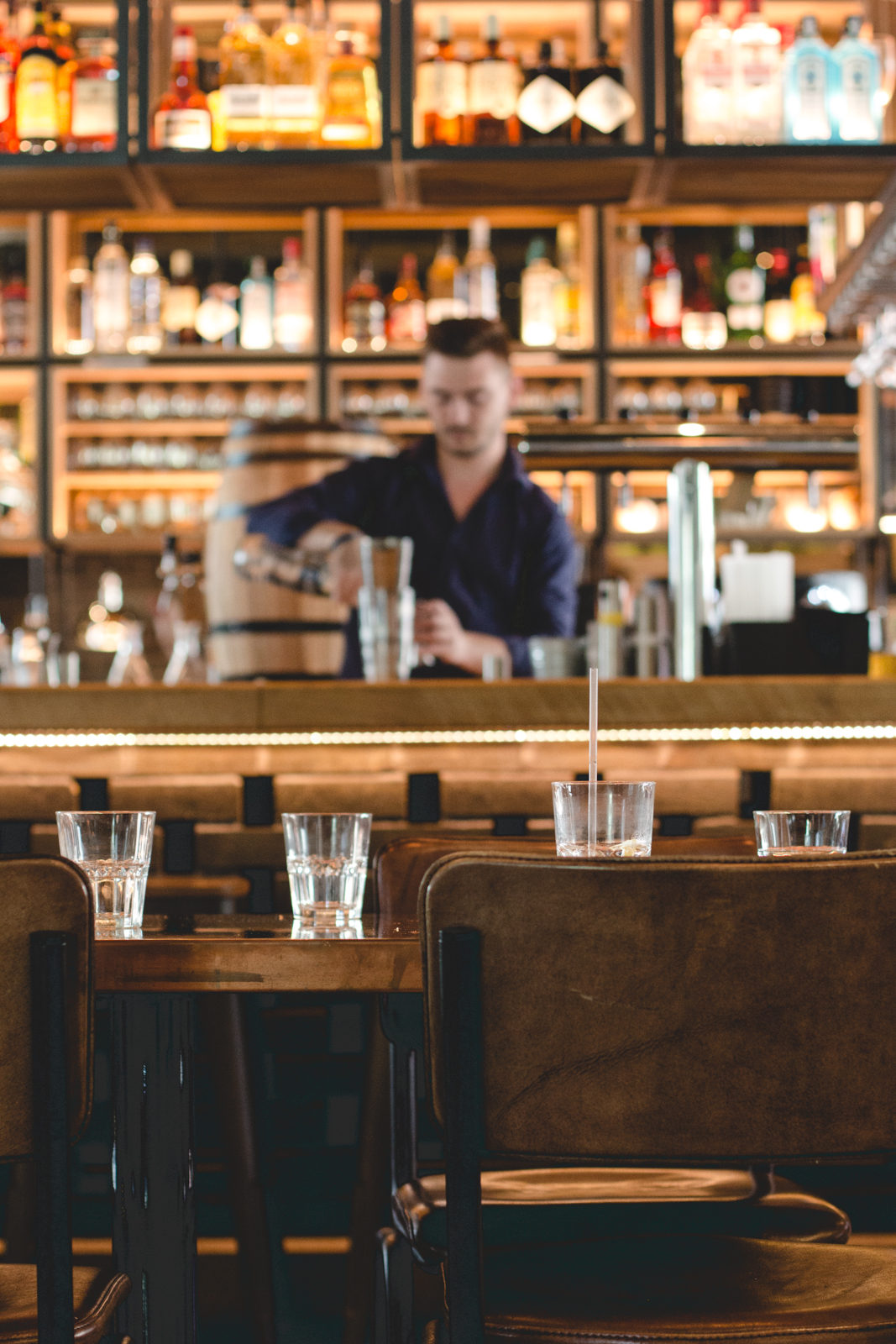 Exploring Stoke House, London's newest British Carvery
It wouldn't be a Sunday lunch without a good amount of meat and Stoke House, London's newest carvery, doesn't let us down.
The newly opened restaurant prides itself on offering prime British cuts. We love that the menu at this industrial-styled restaurant includes slow roasted lamb belly, short rib and juicy chicken.
These are served as traditional meals or in meaty sandwiches. I imagine that these must be perfect for Victoria-based lunch time workers in search of something slightly different. If I worked in the area for example, popping in for a pulled beef sandwich would be a real highlight. I know where my money would quickly go…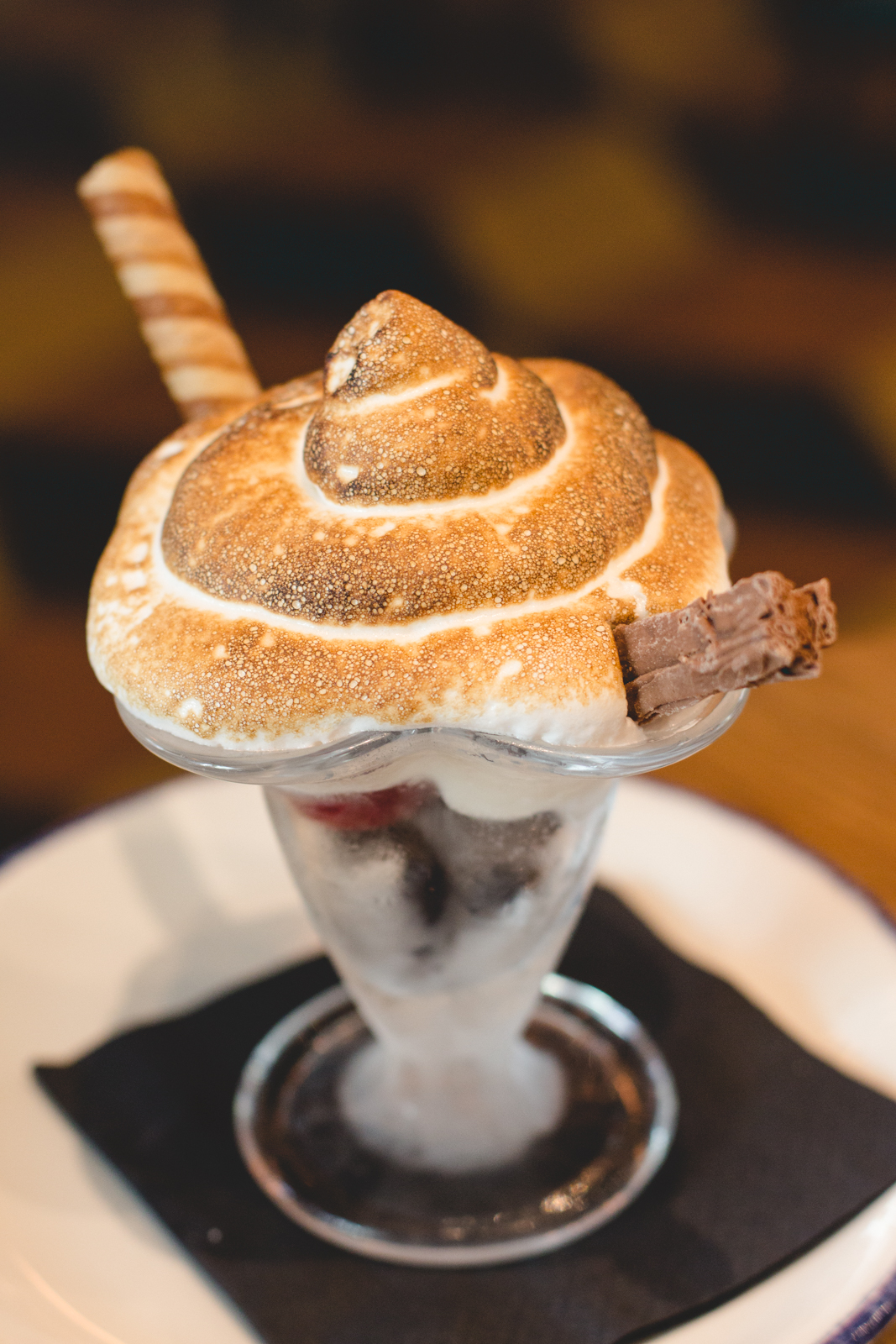 Drool. But more on dessert later!
READ MORE:
The 10 Most Instagrammable Desserts in London
Bone marrow, lamb belly and more..
Our journey begins first with bone marrow, which is glossy and fierce. We like it best scooped from its charred bone and spread over crusts of sourdough. Delish.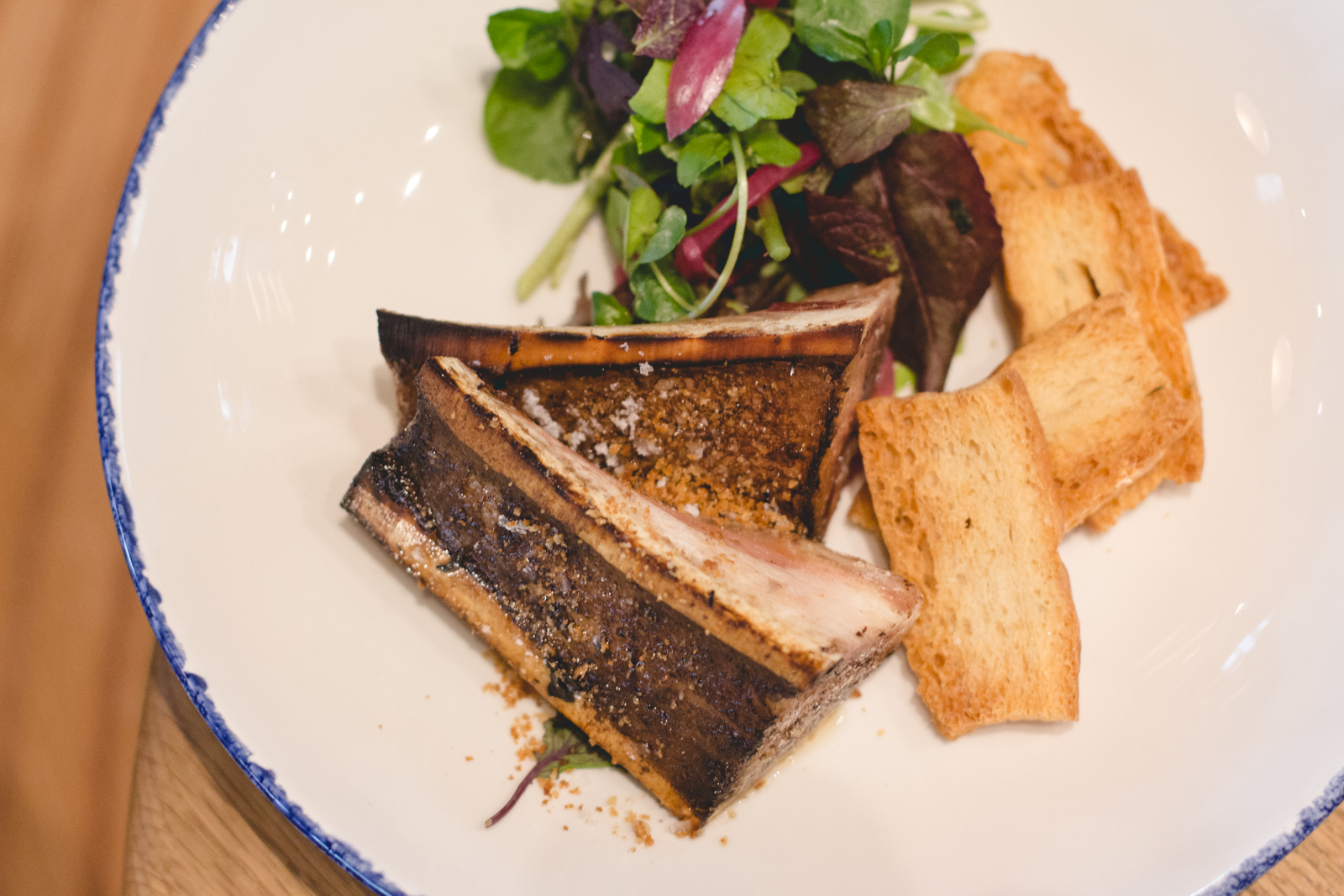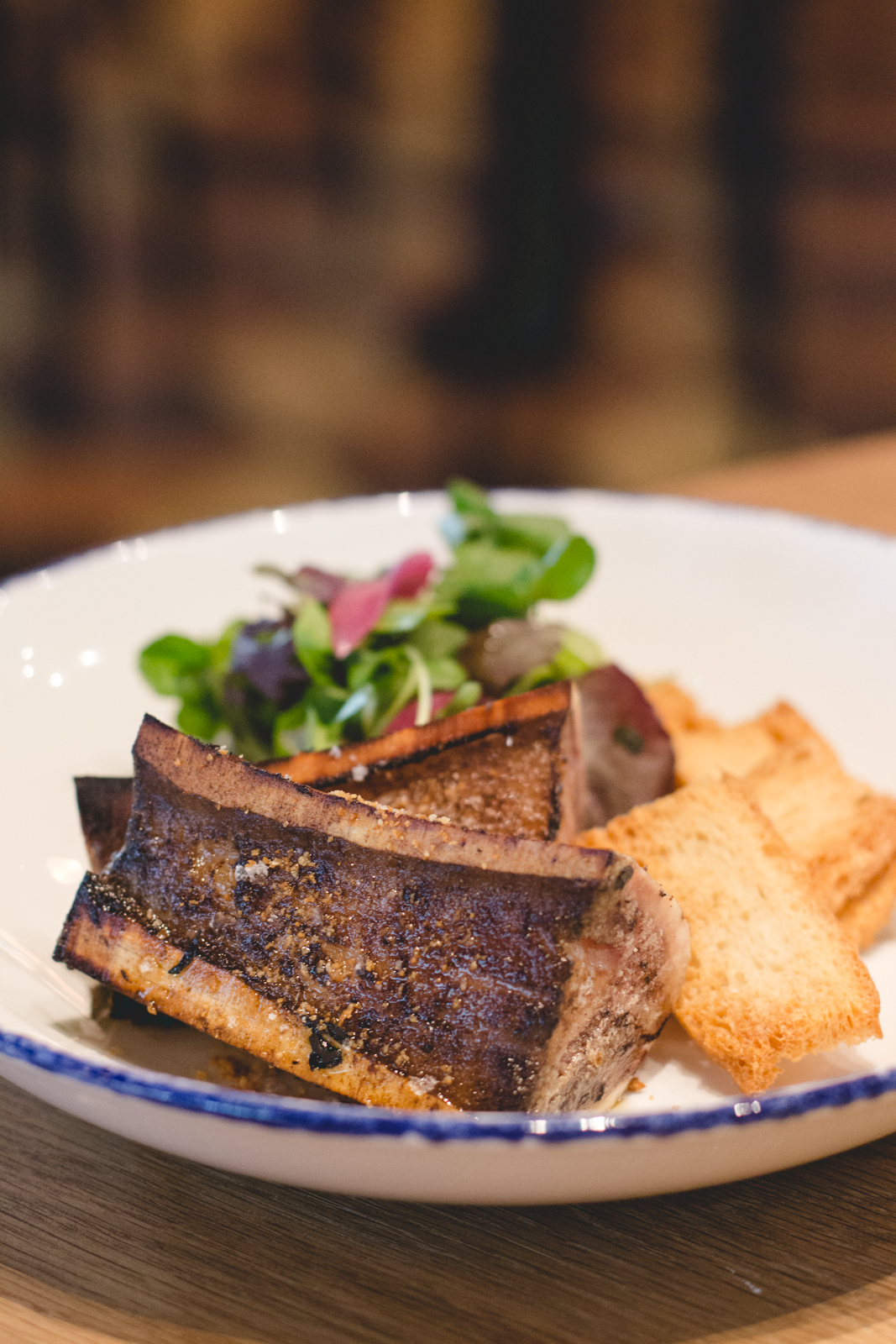 In addition to the bone marrow we also try the burrata, which comes as a small sphere that is ideal for a single person starter. The burrata is served with roasted tomatoes and some very good olive oil, and both work wonderfully with the milky cheese.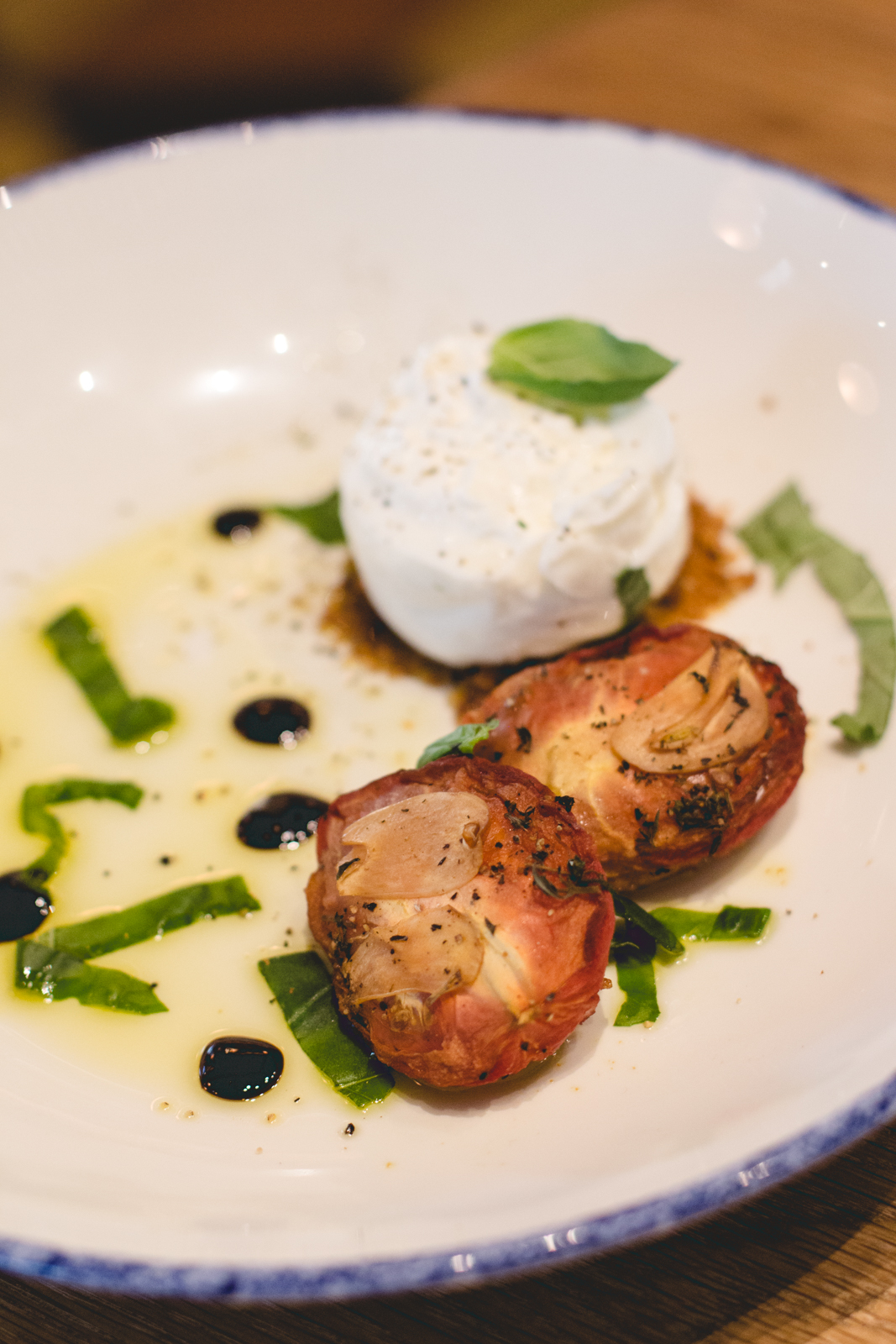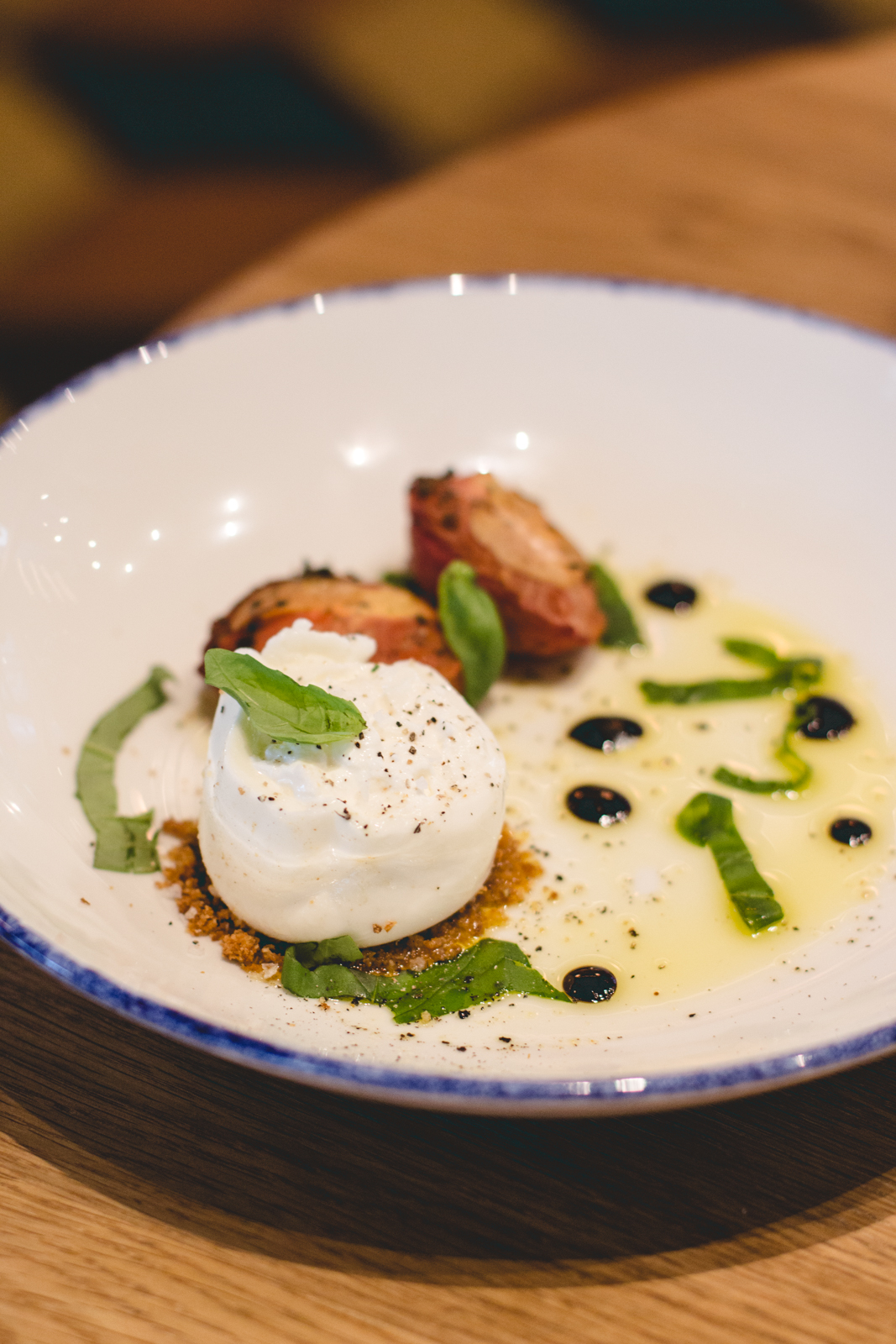 For mains we finally decide on the roasted lamb belly, which is salty, fatty, and very satisfying.
We later find out that all of the meats at Stoke House are smoked and cooked on site. In addition, the restaurant uses a blend of aromatic woods that help to define the flavours within each cut.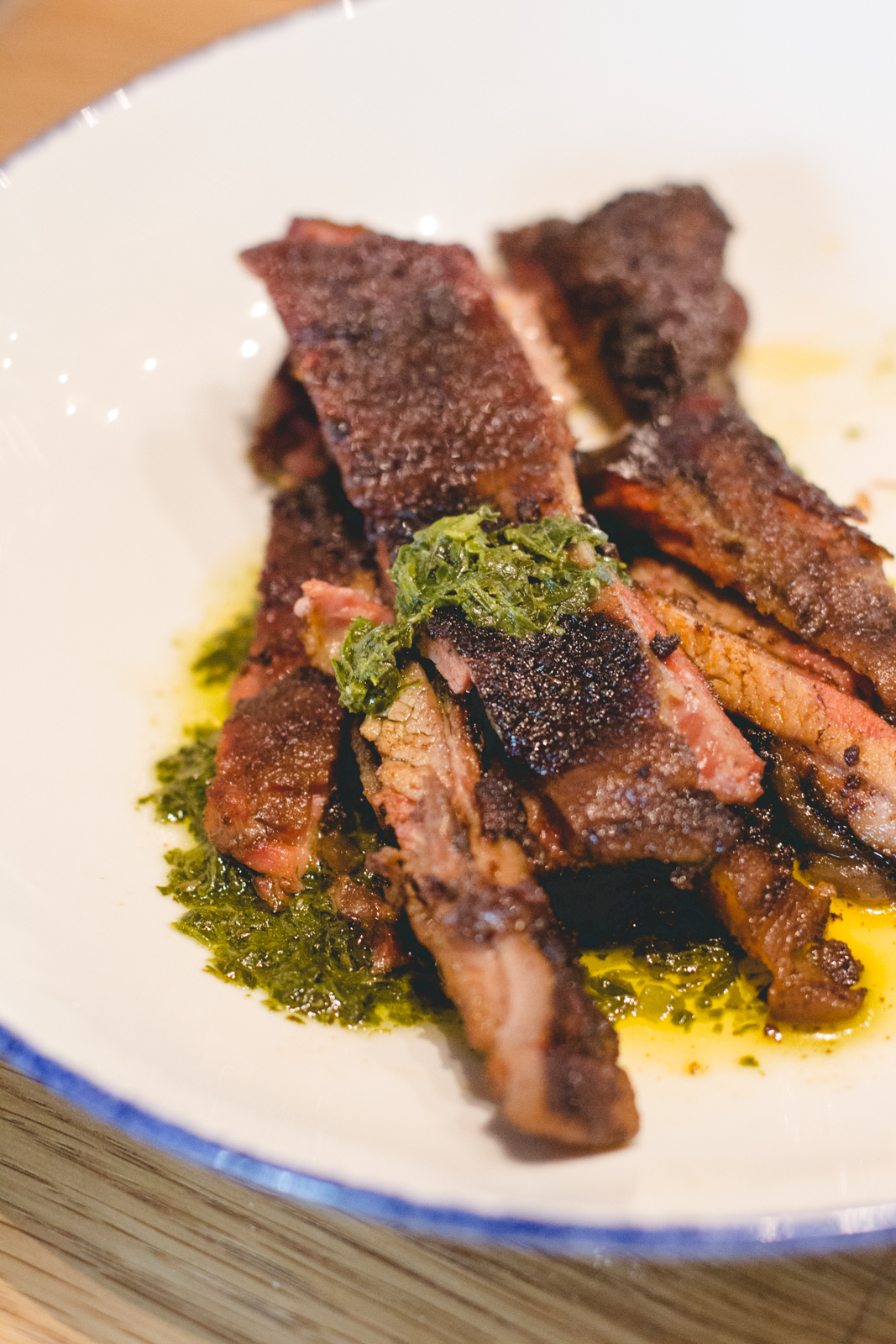 Furthermore, we also taste the salmon, which is sourced from Scottish waters and wood roasted with fennel and cress.
I especially love that the skin is crisped up, and the woodiness of the fennel works nicely with the salmon.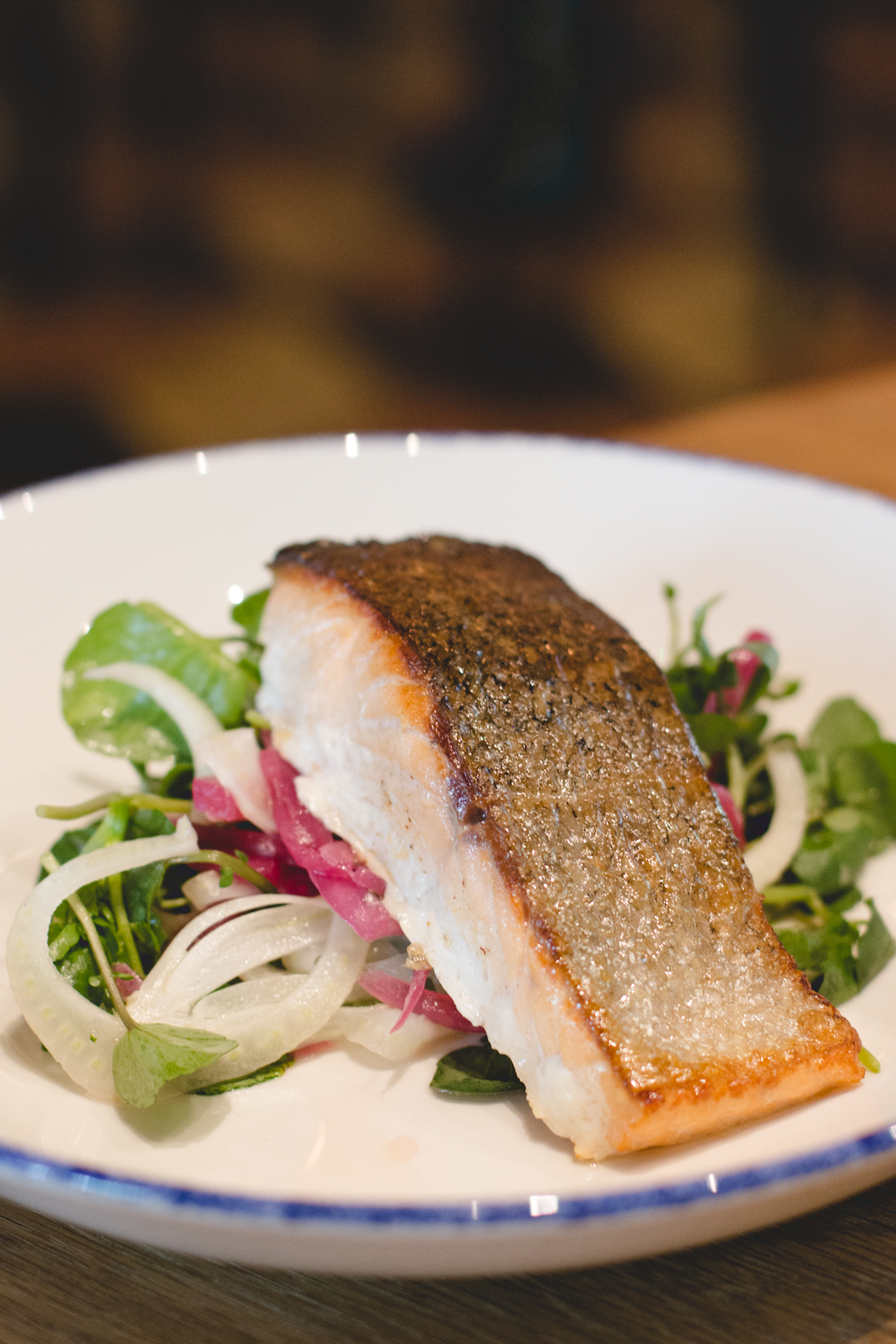 Sides involve some (very cheesy) smoked cauliflower cheese, and garlic and thyme roasted new potatoes.
A modern-day Mr Whippy for dessert + final thoughts
By this point we are really quite full but, obviously, we have to order the jazzed up Mr Whippy as dessert.
It arrives under a cloud of blow-torched meringue, with half a chocolate flake. Under the marshmallowy top is a cup of ice cream and a fudgy brownie.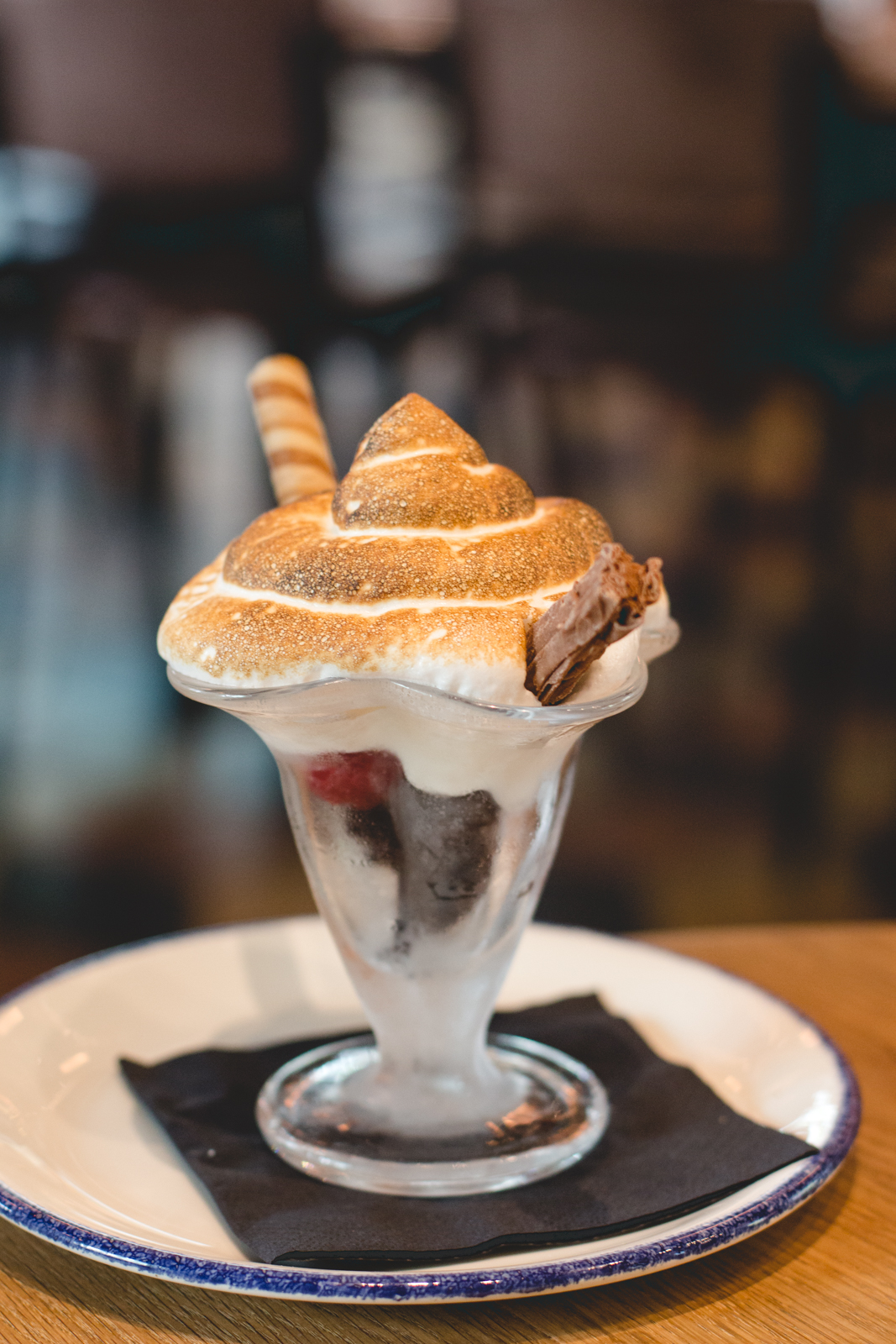 Mmm, it's something else alright, and we love this new incarnation of the dessert. One little issue however is that the layering of all the elements makes for a rather heavier item, and thus bypasses the light, 'whipped' nature of a traditional Mr Whippy.
But then we eye up the meringue again and all seems right in the world.
All in all, we've enjoyed lunch at Stoke House. Their carvery menu is well worth a look in if you're in the area.
We'd love to know if you've experienced this restaurant before and what your thoughts are, so get in touch with us here or on Instagram :)
Thanks to Stoke House for having us in. The meal was complimentary, but all views are our own and as ever we aim to provide useful and honest feedback.