Skin care from Sunday Riley – a closer look
Man, it's been a big year. I've travelled more, met more new people and learned more about myself this year that in any other. And, on the cusp of the year that I turn 30, I've also made it my mission to take better care of myself. Which is where Sunday Riley comes in.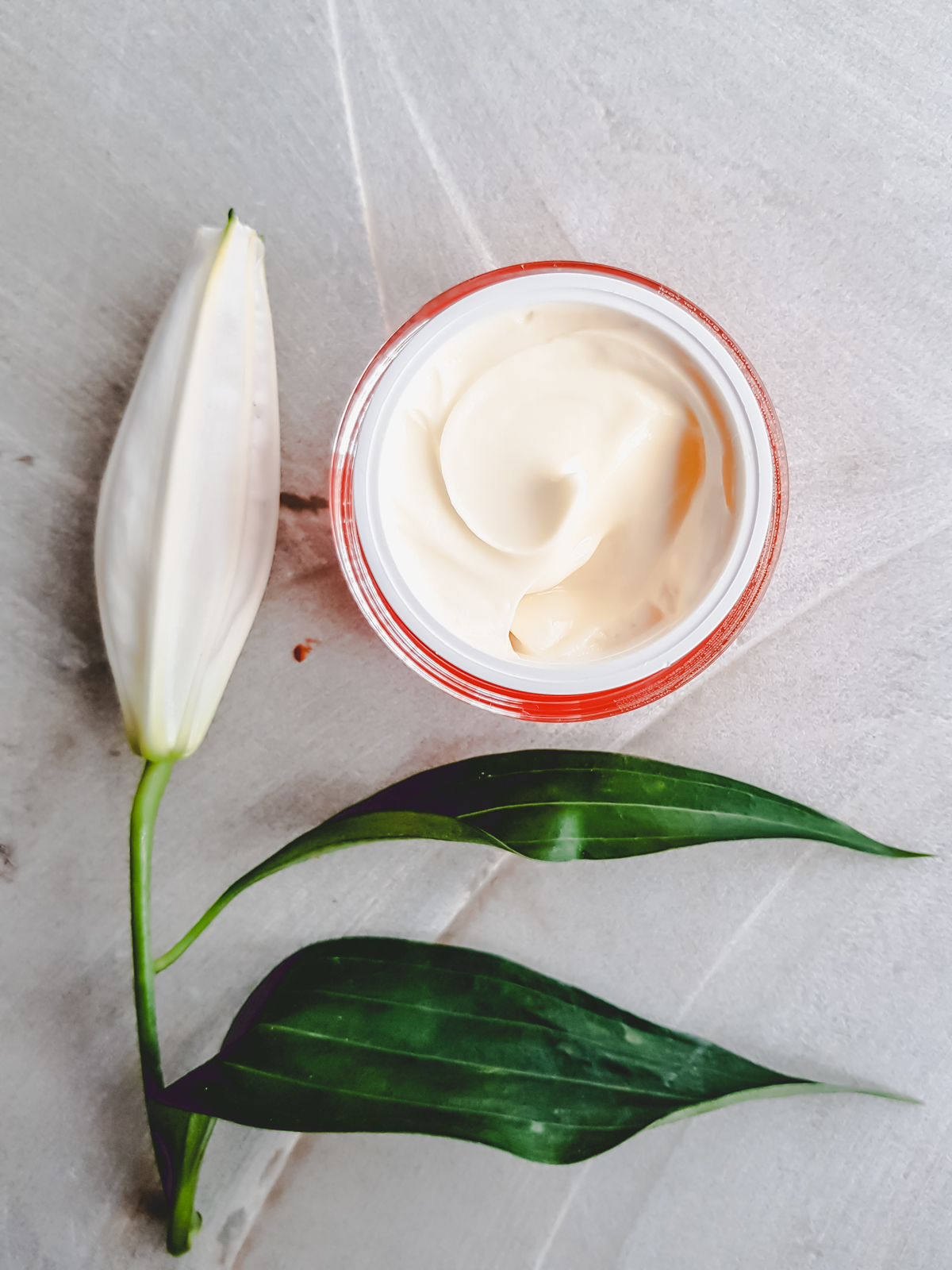 Sunday Riley are a premium skin care company who's products are designed to harness the power of pharmaceuticals. They've amassed a loyal following and an arsenal of skin care products, and today I'm trying three of those out…
Good Genes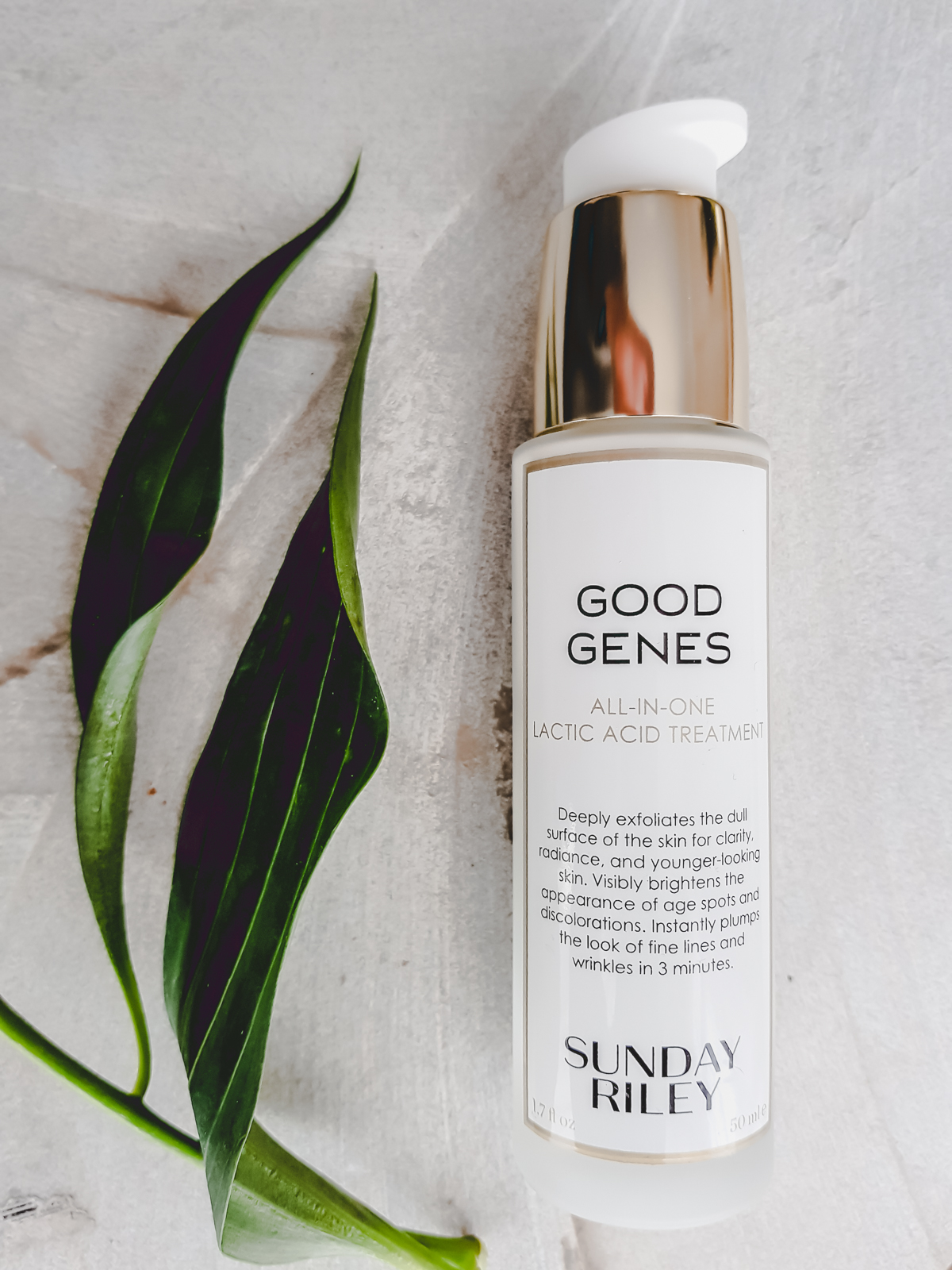 The first alpha hydroxy acid to touch my skin. Virgin skin, until now.
I know, I'm late to the game. These sorts of acids work away a thin top layer of dead skin cells, to reveal a refreshed face.
I have quite sensitive skin and tends on the dry side, so I've been very careful with how I use Good Genes. Sunday Riley say to use it on top of their Luna Sleeping Night Oil, which I think probably might help to soften its effects.
In terms of texture, Good Genes comes out as quite a thin lotion. Personally, I like it best just a couple of nights a week, dabbing it on top of my moisturizer…
C.E.O. Protect + Repair Moisturizer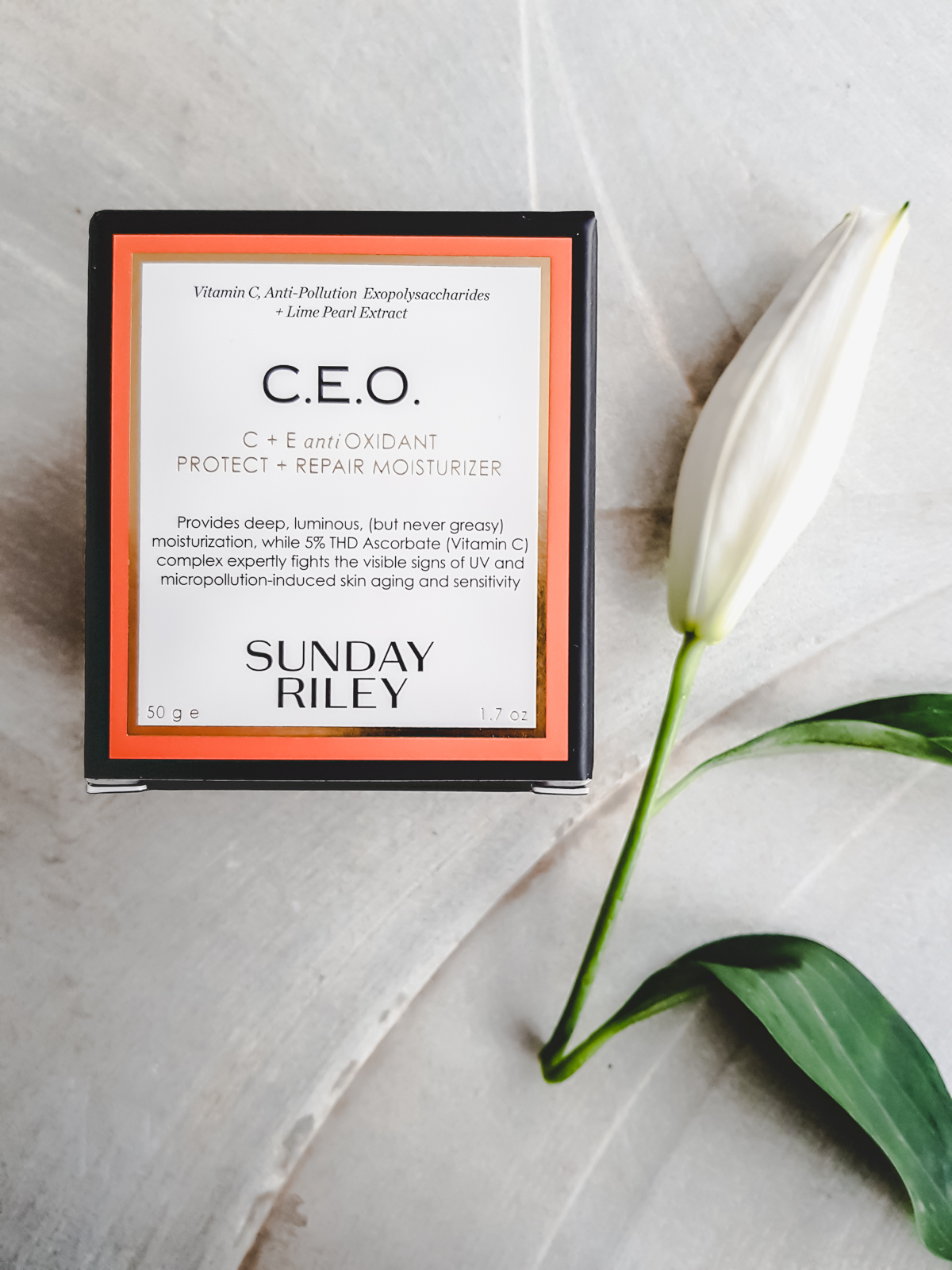 Sunday Riley C.E.O. Protect + Repair Moisturizer is the newest item in their arsenal, and the first to focus on Vitamin C.
Vitamin C is said to help protect and maintain the skins natural collagen. I've been rubbing it in to the lines on my forehead, although it hasn't yet had a direct effect, I do like how hydrating the cream is.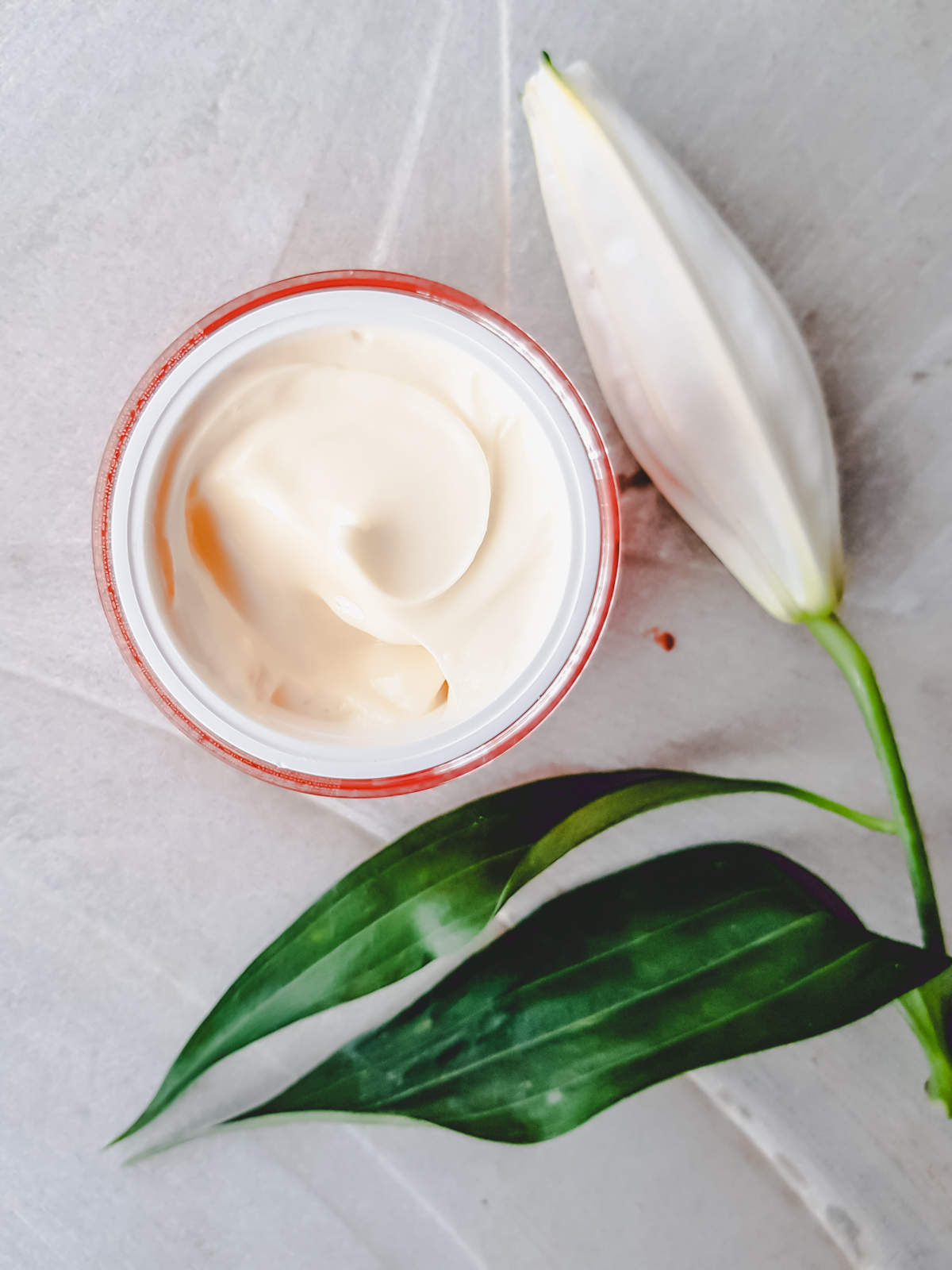 The C.E.O. Protect + Repair Moisturizer comes housed in a reassuringly heavy tub. Unscrewing this reveals a luxuriously thick cream, that smells like freshly squeezed oranges. Yum.
All in all, a good product. My only reservation is that Sunday Riley say the products best used 3 months after opening, which may or may not be an issue for you depending on how you like to use creams.
Which brings us to…
Ceramic Slip Cleanser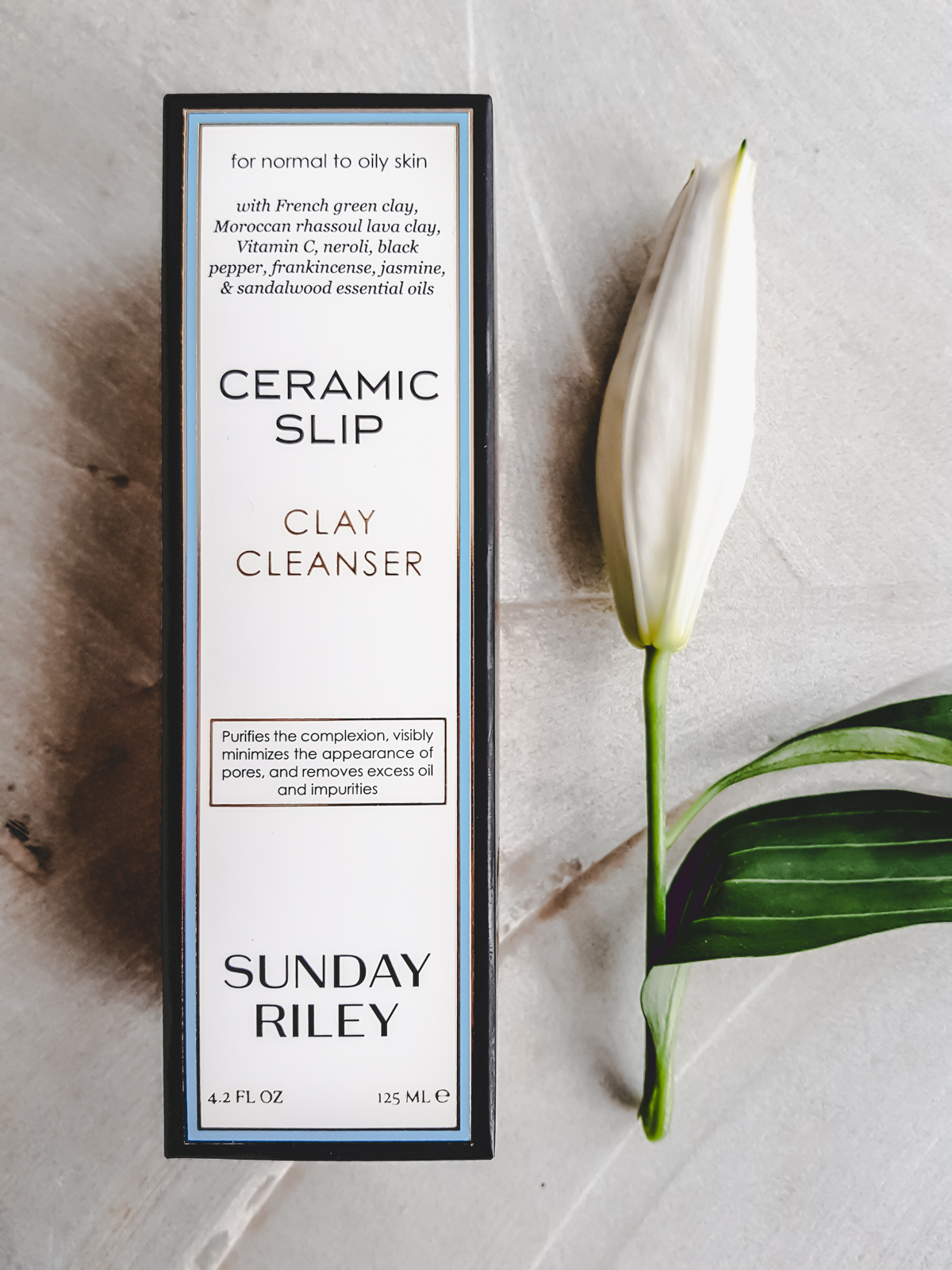 I love this cleanser to get my skin absolutely squeaky clean, and I think its the clay that helps to do that. I find the Ceramic Slip Cleanser can be very tightening too, and so I follow it quite quickly with a serum and moisturizer.
In terms of usage, it comes out very think and slicks on to the skin. It's definitely non-foaming, which I think would be weird for a cleanser like this.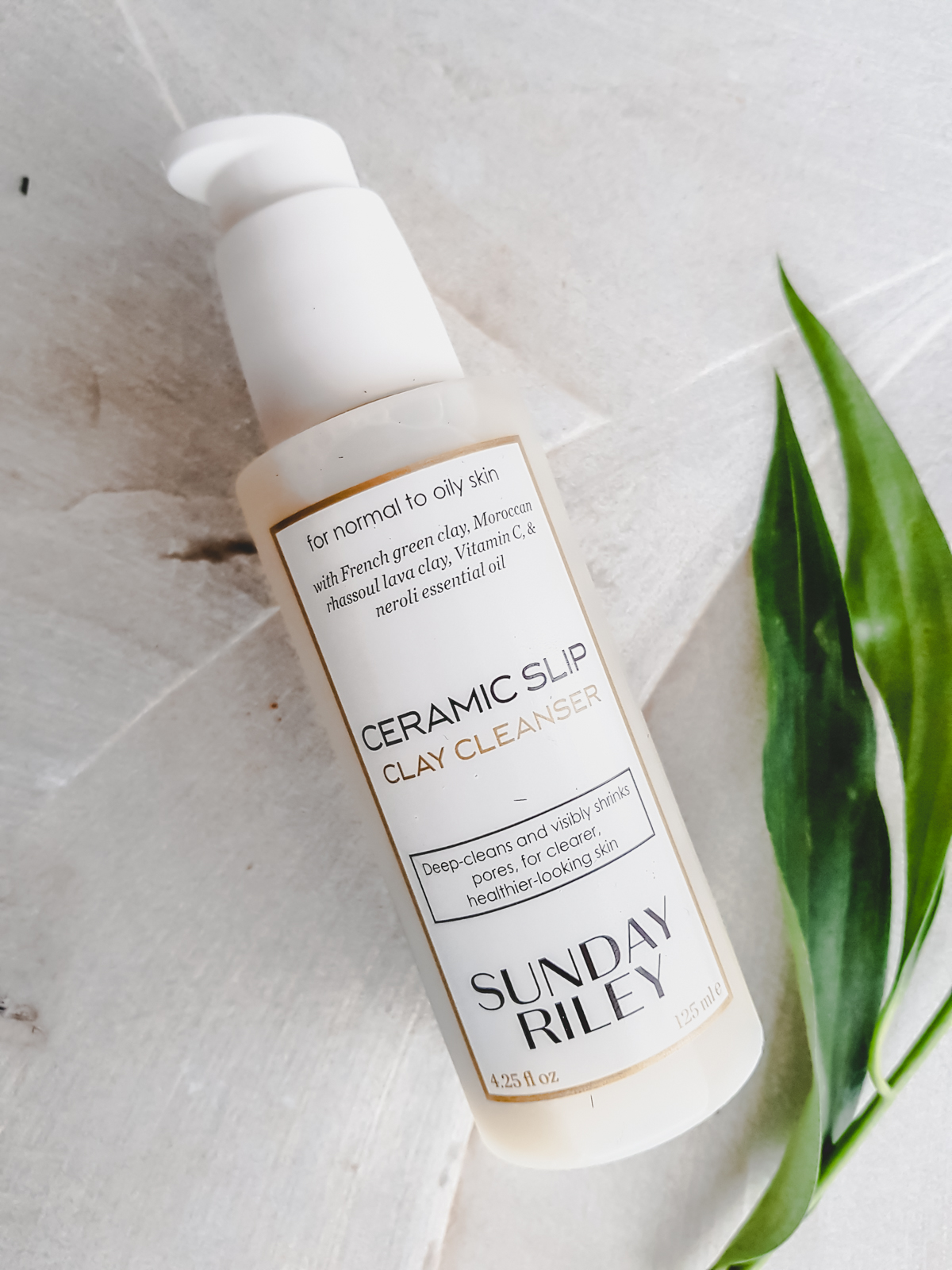 Have you tried any Sunday Riley products?
This post contains press samples.