The Kensington is a glamorous new hotel that has just begun offering a Sunday lunch of crustaceans, meats, fish and traditional desserts.
Designed by Alexander Waterworth, The Kensington's ground floor drawing rooms and Town House restaurant are the epitome of elegance with their vaulting ceilings and swirling cornices dressed in grey and taupe.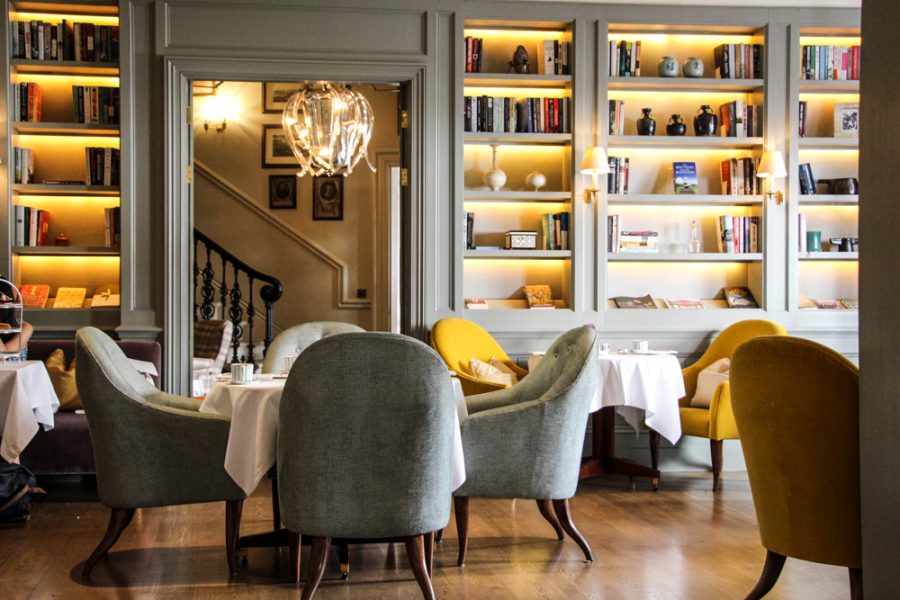 Sinking into the deep and lustrous comforts of a window seat upholstered in richly woven fabrics, we are enveloped in early afternoon light, and a sudden lightness of heart.
Sunday lunch begins with starters laid out on a 'market table', flush with fresh crustaceans, prawns and smoked salmon, cured meats and toasted sourdough topped with smokily whipped chicken livers, chutneys and pickles. I love that the meal begins so generously and that element of being able to go and select your own plate – as many times as you like – is something that is always going to be a winner for me. There's something rather special about it, but do note that the earlier sittings will have more of the produce to pick from. The early bird, and all that :)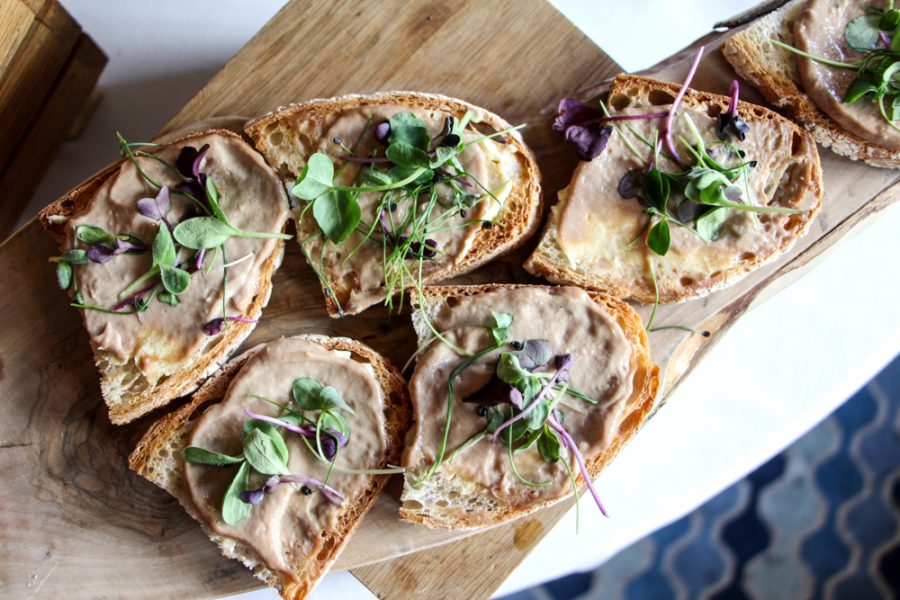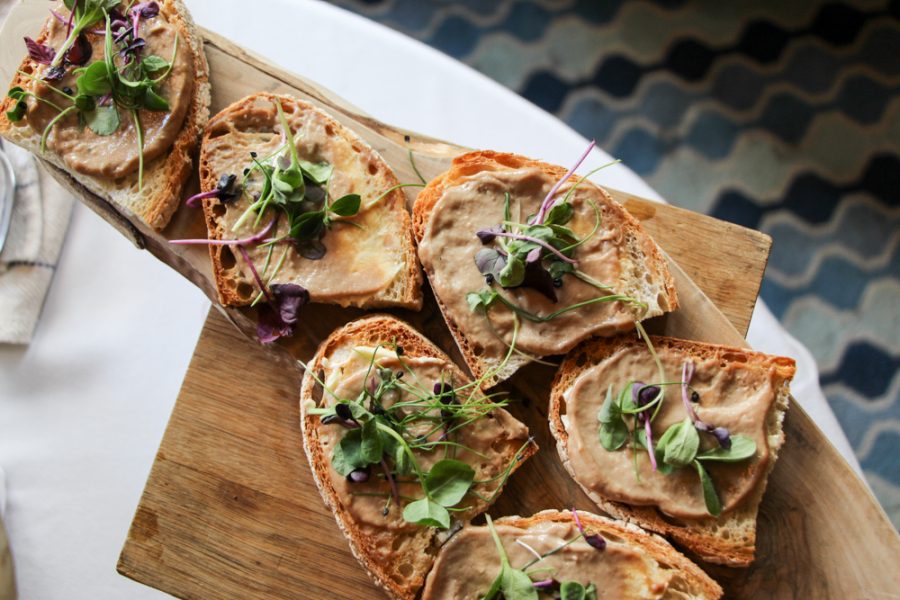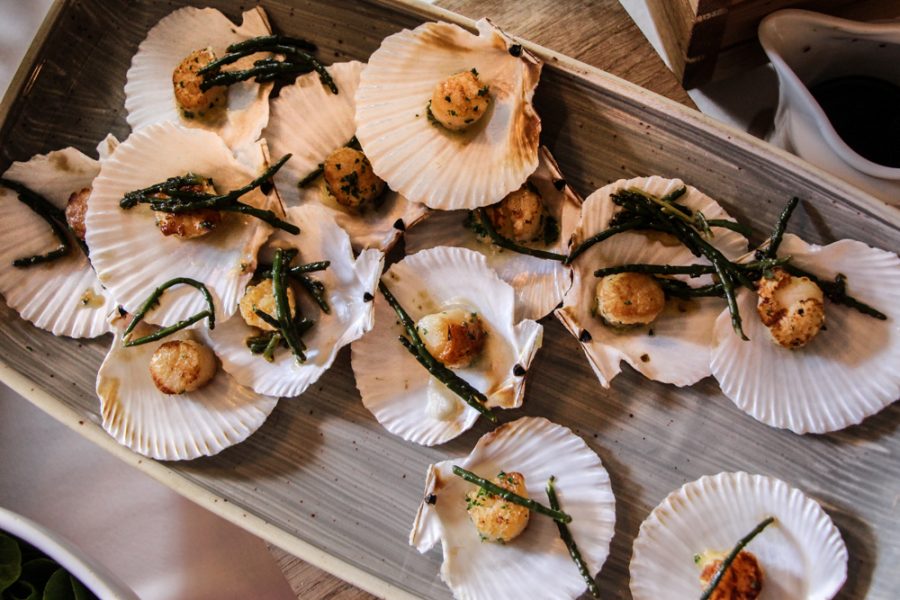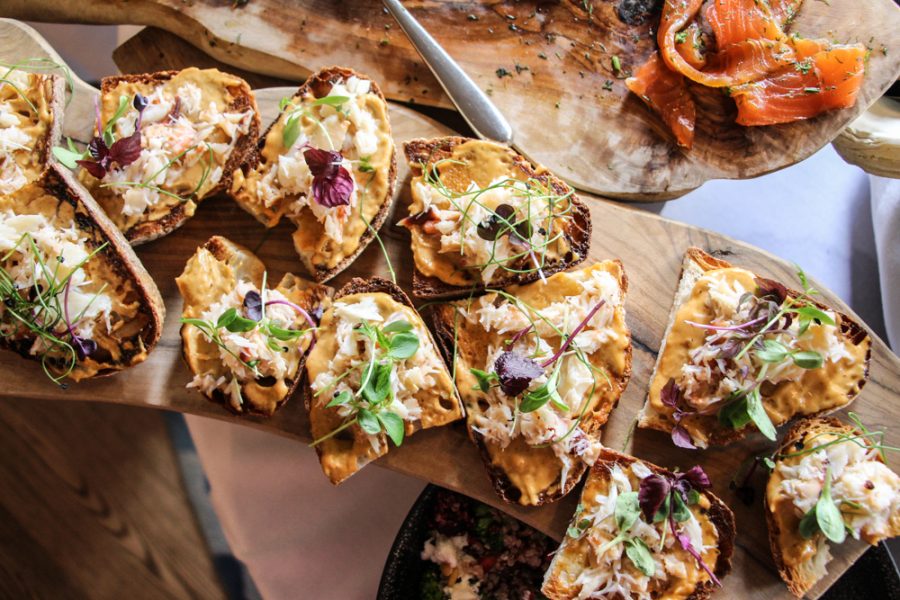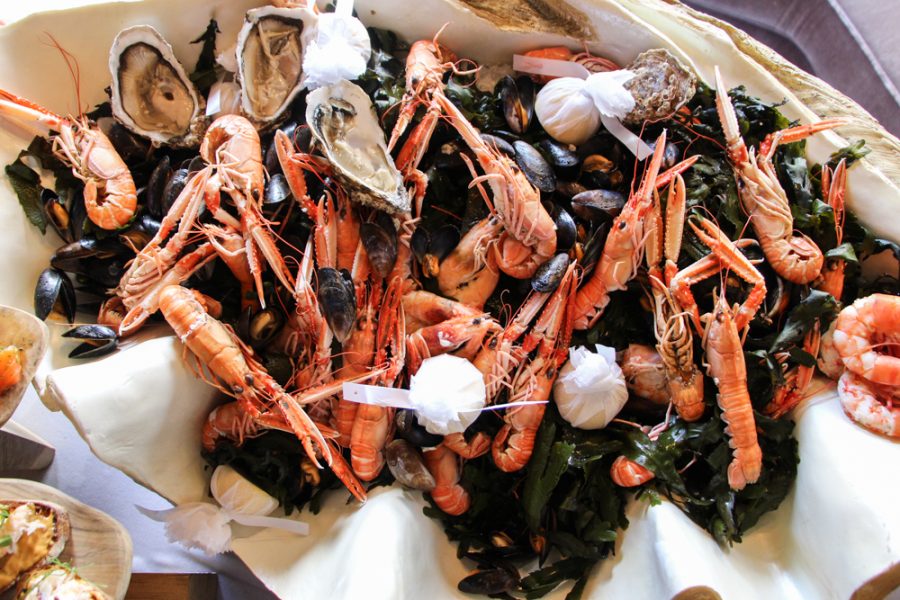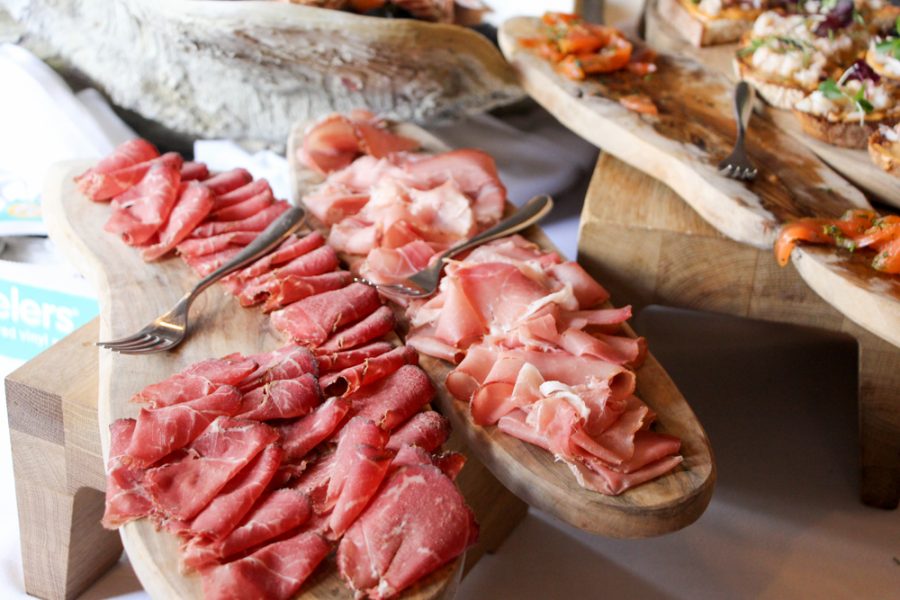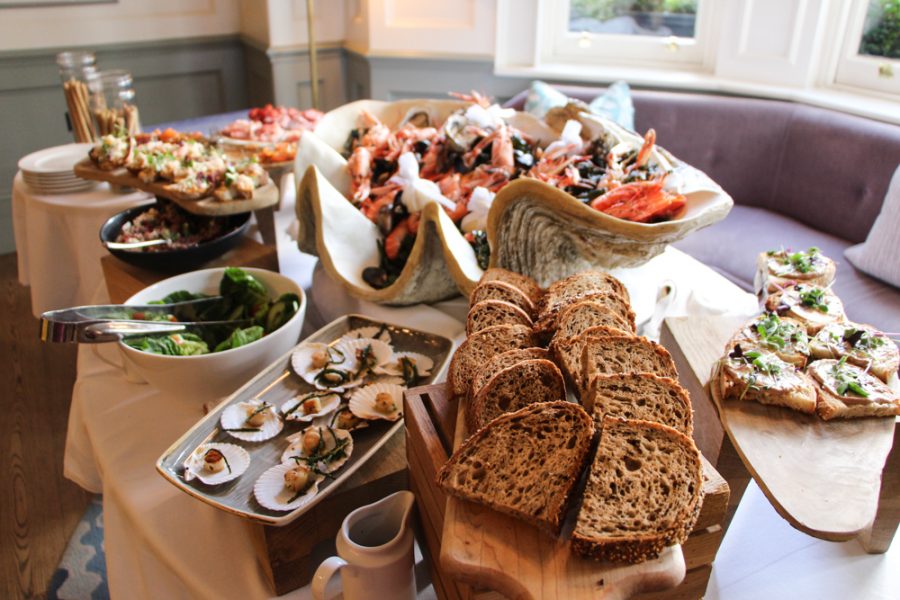 For mains we choose the roast rib of Devonshire beef, dry-aged and sat on a bed of lentils, almonds and a side of creamy boulangère potatoes, thick with thyme and rosemary and the perfect accompaniment to the meat.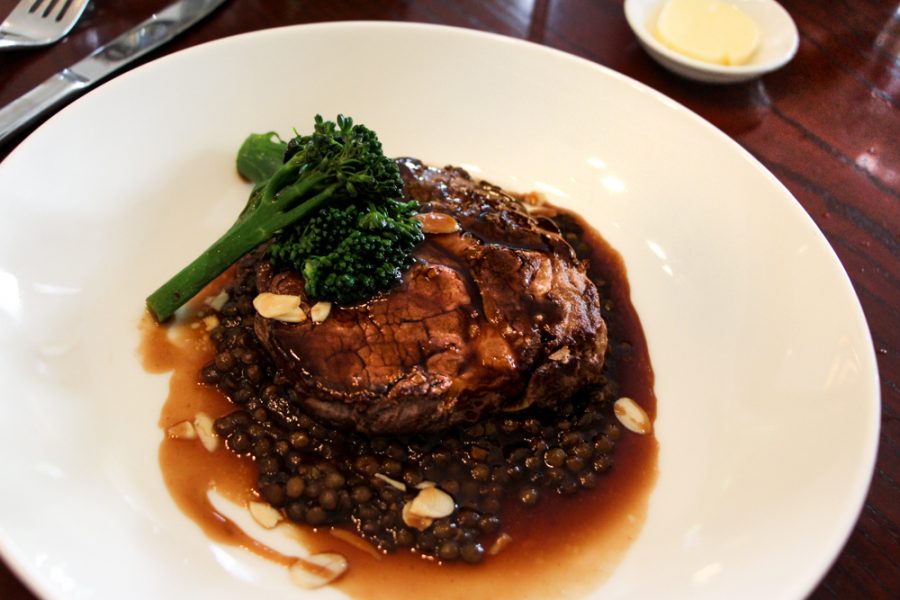 The menu changes regularly, and currently also boasts a roast fillet of sea bream with maple roasted butternut that is always going to be a winner in the cooler months. I can imagine Sunday lunch at the Town House would be something of a toasty treat in the midst of winter with the working fires lit and the heat of them sinking in to all of the sumptuous furnishings. On a brisk November day there's nothing nicer than being cosseted in warmth and watching the day go by.
I also like how spacious the dining experience is, each table with its own little sphere of privacy.
Lunch concludes with a baked cheesecake and individual trifles, and some very cute lemon meringue tarts.
The experience has at times felt like being at a traditional brunch, or at dinner with an a la carte menu, and then finally at afternoon tea. I quite like the variety, and for £29 pp the Town House Sunday lunch represents fairly good value for money.
The Kensington also offers afternoon tea in its ground floor drawing room and cocktails at the adjacent K Bar.
Sunday Lunch is available from 12:30 – 4pm for £29 per person.
Tube: South Kensington
Address: 109 – 113 Queen's Gate, SW7 5LP
Tel: 020 7589 6300
Website
Disclosure: I was invited and the meal was complimentary, but I do not allow this to bias my coverage. All views are my own and as ever I aim to provide useful and honest feedback.