Product Review: Tea from the Aussies
There are the prestigious family-run institutions with tea histories that span decades and generations, and there are the newer brands whose sense of fun and frivolity combine with the serious business of proper tea in a marriage that results in quirky and unique products. T2 is one of the fun ones.
That being said, don't for a second take it to mean that the brand isn't just as invested in producing and stocking the finest and most varied of teas, because they very much are. Originally an Australian company, T2 now have over 50 shops across Australia, New Zealand, the United Kingdom and the United States, and they are the leading tea retailer in their home country.
The range of tea available from T2 is immense, and includes variations of black, green and herbal teas. As I'm feeling in a light kind of mood, it seems best to opt to try out a few of the caffeine-free tisanes from T2, as well as a few of the cups and saucers from their immaculate range of tea accessories.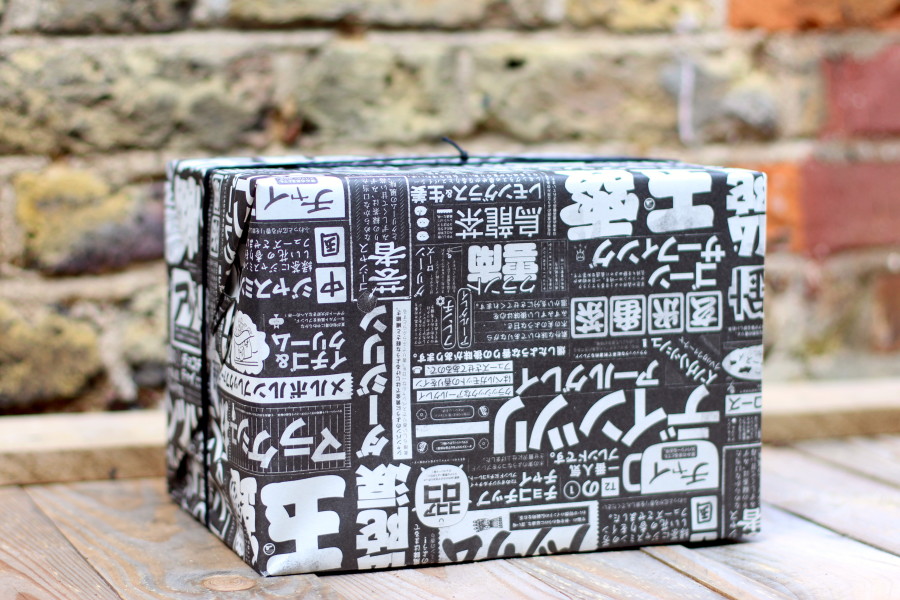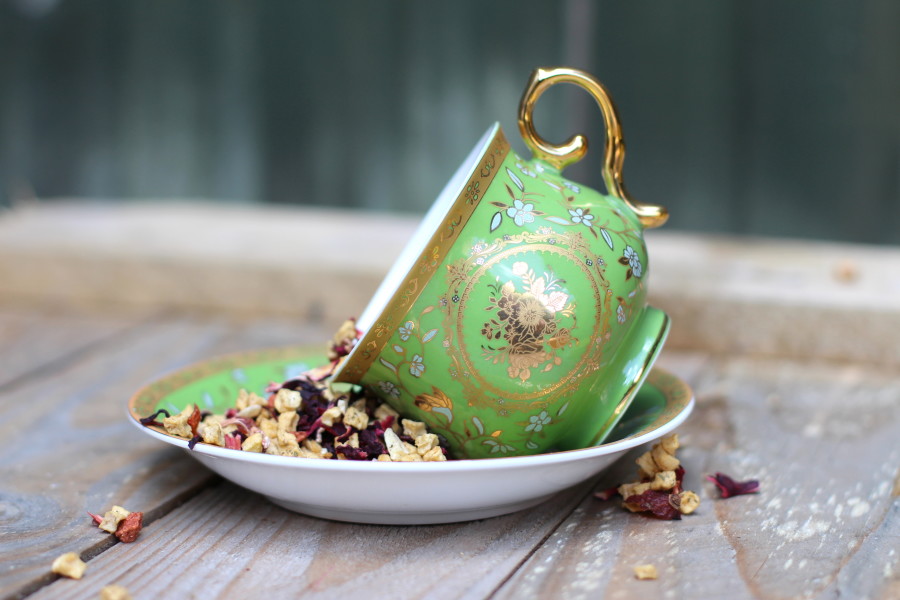 T2 offer various sets and packs of tea, presented in smart packaging which would make the perfect gift for a tea-o-phile (the technical term). The 'Fruit' duo set comes in a lavish yellow box, and is happiness incarnate for someone like me. Inside the pretty packaging are two sunshine-yellow canisters of herbal tea and a tea scoop. The first canister contains 130g of 'Toasty Nougat' tea, which when opened bursts into being with the most delicious of smells. The taste is less powerful however, and the resulting cup is surprisingly mellow in flavour when compared to the smell of the dry tea.
The second yellow canister from the duo set contains 80g of 'Strawberries & Cream' tea, which produces a little cup of desserty goodness when made up, with smooth berried taste. The dry tea combines hibiscus and rosehip peels with blackberry leaves and yoghurt crispies, as well as bits of bright strawberry. Delish.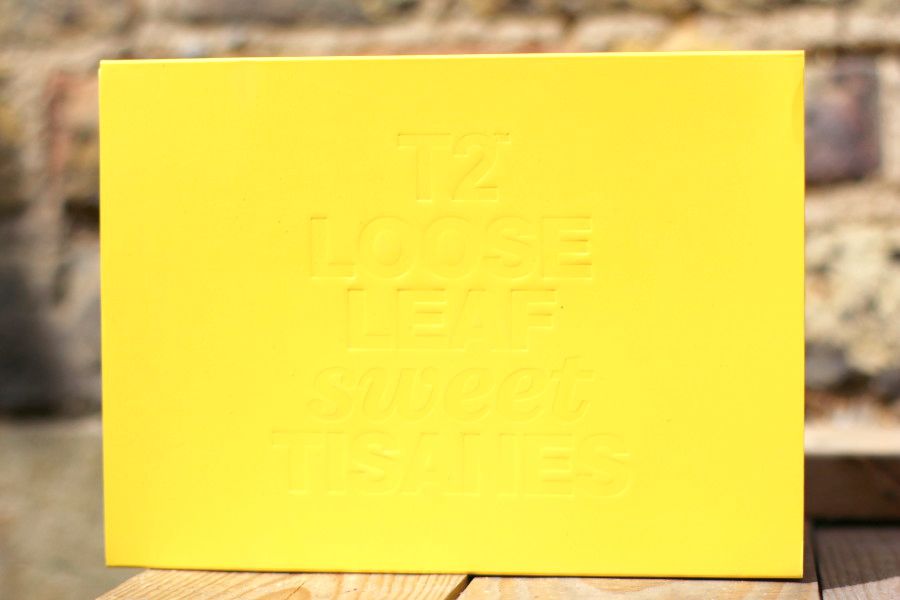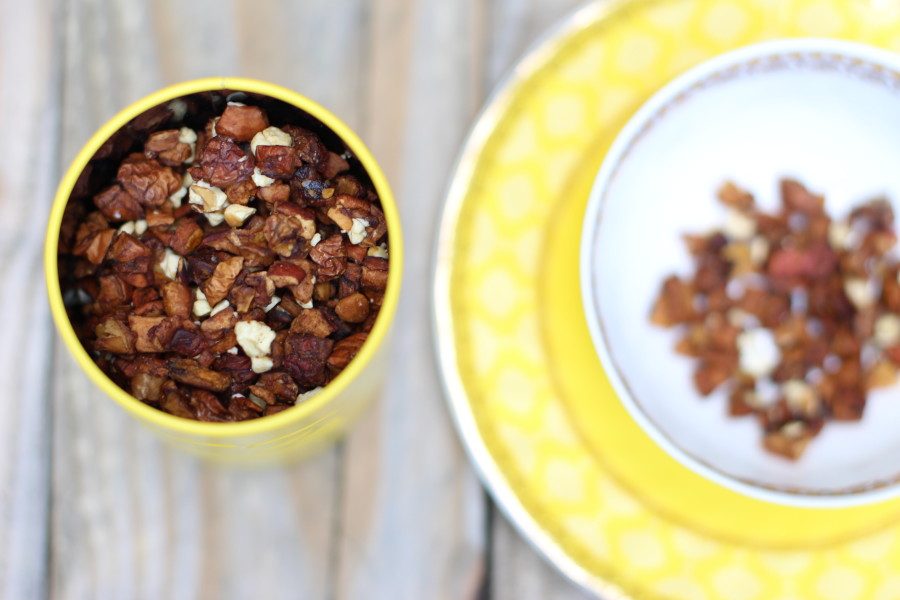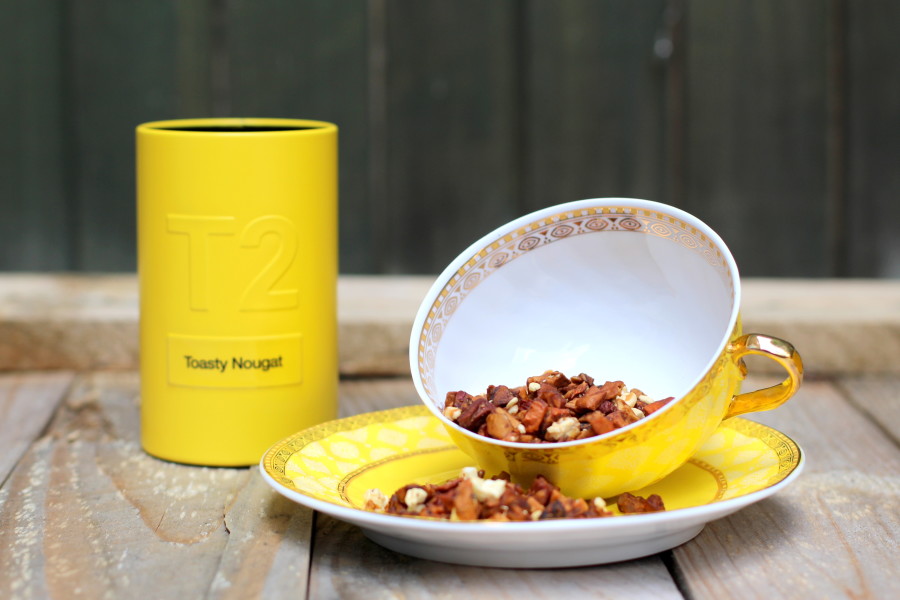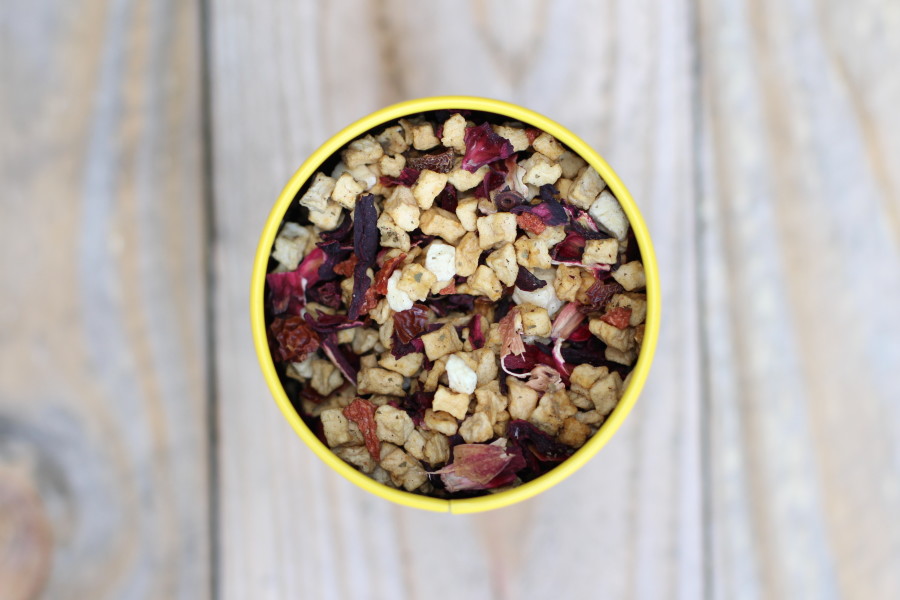 The last loose leaf herbal tea I'm tasting is 'Riotous Rose', which comes in a plastic satchet whitin a glossy cardboard box. The tea is heavy with floral input from hibiscus flowers, rose petals and rose hip peels, which are sharpened nicely with the help of currants, pineapple and papaya. I like the tea, but would much prefer that the container be more sturdy – a proper canister beats a cardboard box any day. T2 also offer a wide range of teaware which include sweet little cups and saucers, teapots, sugar bowls, plates and tea scoops. I've chosen a few teacups from the 'Turkish' range, which are full of exotic prettiness and Eastern promise. Rawr.
I do like a good teacup to sip from, and the workmanship of the Turkish range from T2 is lovely. There are four different teacups to choose from in the Turkish range, and are shaped after different fruits. A canary yellow cup is broad and short, and curved exactly like a lemon, whilst the lime styled cup is more hourglass in shape, with an altogether fatter bottom and more defined waist. There is also a ruby red cup which takes inspiration from a cherry, or a burnt orange cup modelled on the undulated surface of a mandarin. Each cup is decorated with fine detailing and gold embellishments that combine to make the act of drinking tea that much more of a ceremony. Tea, my one true love. Ish.
There is a tremendous variety of tea available from T2 and for my next purchase I'll be seeking the comforts of the classic 'Chai' of black tea and cardamon, and the energizing powers of the 'Watermelon Sorbet' of lush fruit and mint. If you'd like to try out a tea from T2 then you can find them at Westfield (Shepherds Bush), or the whole set is available online to purchase.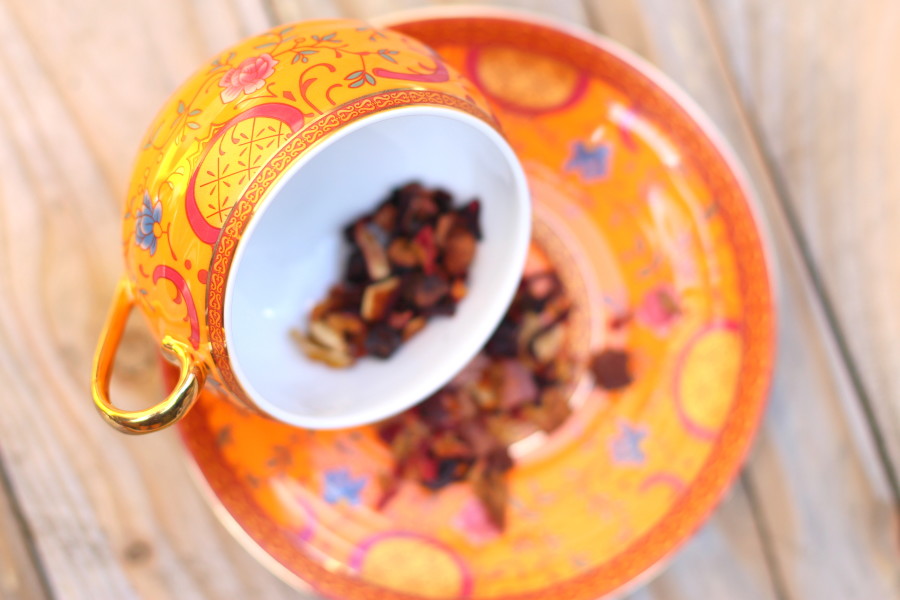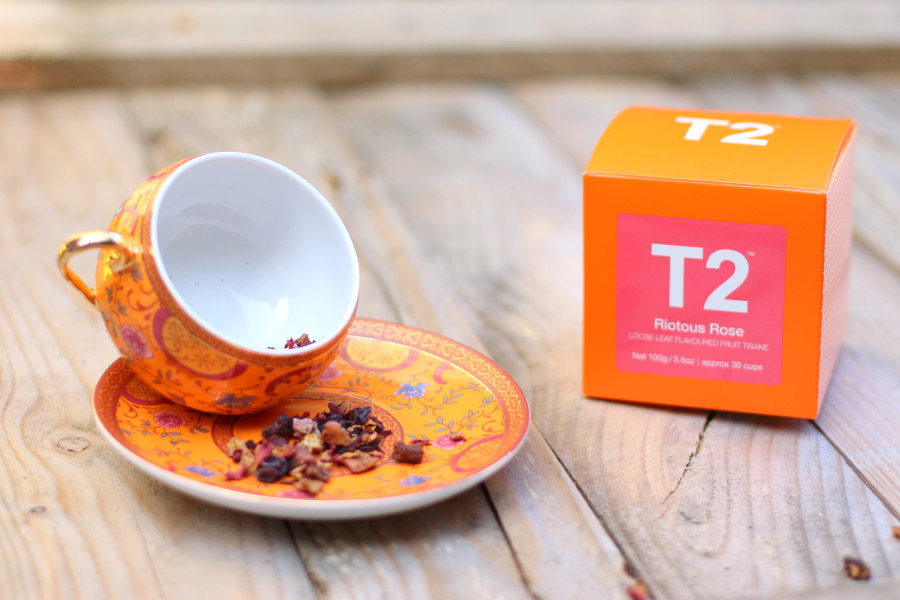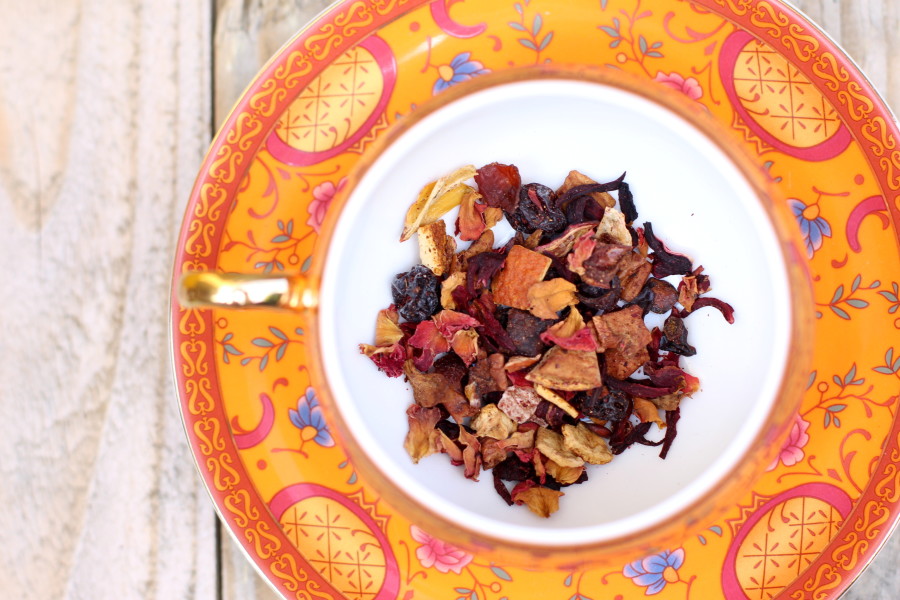 Website
I was sent the products to review