Casual dining in Bermondsey
Earlier in the day, when I tell my intended plus one where are due to dine, her enthusiastic response makes the idea of visiting a restaurant themed around an old school gymnasium suddenly all the more appealing. The fact that I have a great time even on my own says more about Tanner and Co than anything else I could write.
I've been stood up in the past but tonight is the first time I've been stood up by an actual friend.. a hitherto unplumbed low for my social life. Realizing that my dinner tonight will be alone I get down to the business of trying to do justice to enough of the menu at Tanner and Co to be able to write about it.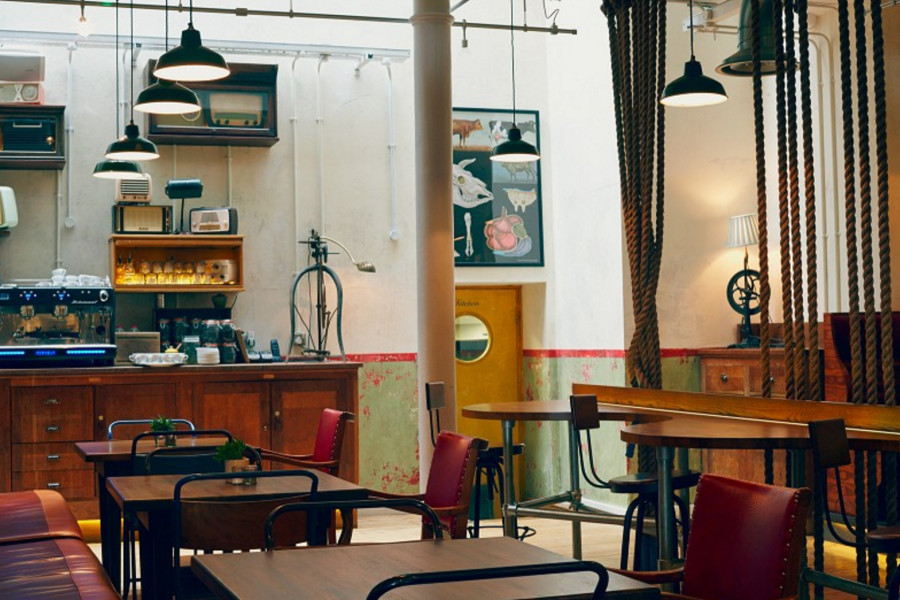 Although I later find out that I haven't been stood up with intent – a last minute deadline and forgetfulness on her part – the sinking feeling as I finally stop trying to make her out in the crowd is replaced with worry at the thought of having to eat an entire wheel of Tunworth cheese fondue (for two) that I've just ordered.
While it's true that oven baking cheese and serving it with toasted bread is not exactly the most complex thing in the entire world, I'm telling you there is nothing better than giving yourself express permission to demolish the entire thing. We have fun together, that fondue and I.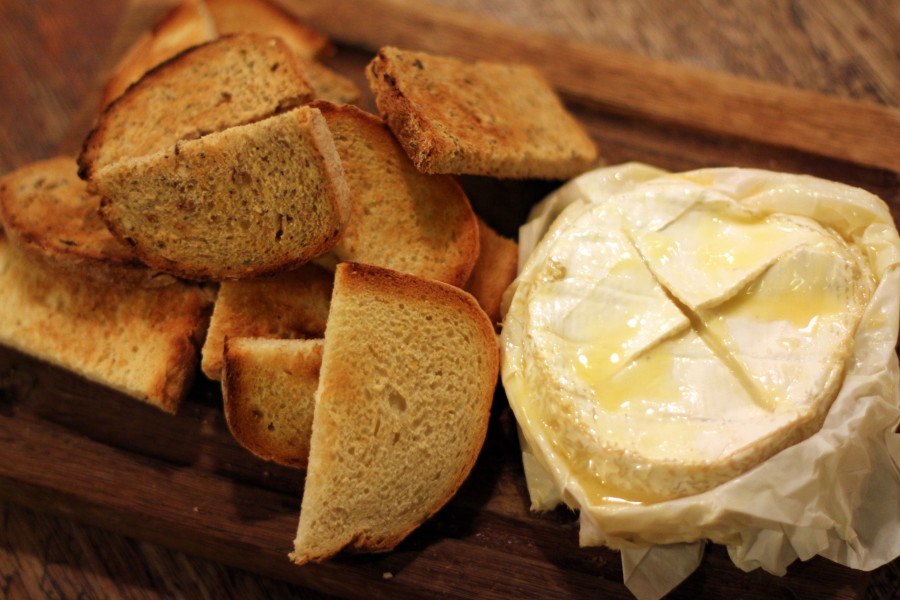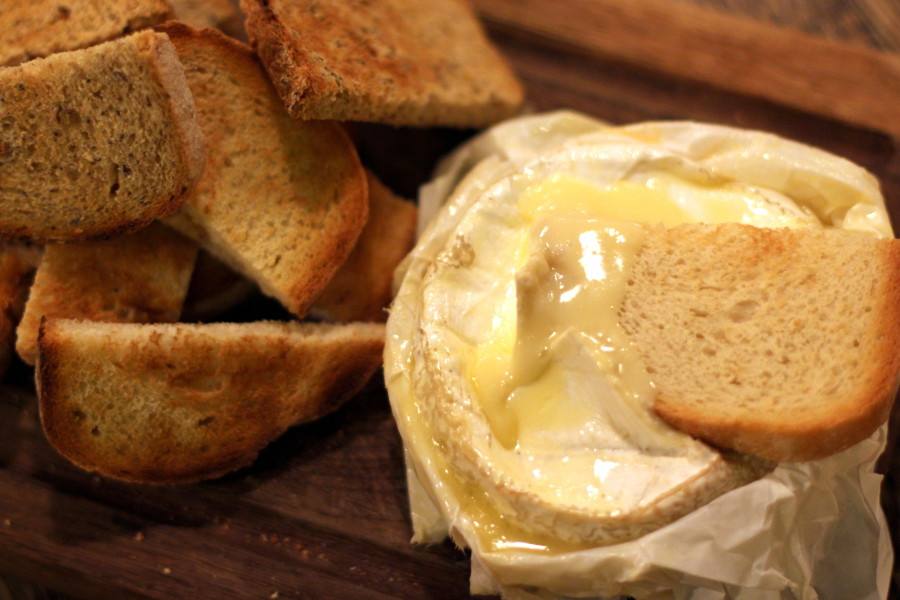 Next I've ordered the steak: more precisely the 28-day, dry aged, Cumbrian rib eye steak with chips, béarnaise and three king prawns. The steak is cooked on the rare side of the requested medium rare which I enjoy, and while the outer char is decent there is definite room for a little more of a crust. The prawns, chips and béarnaise are all lovely.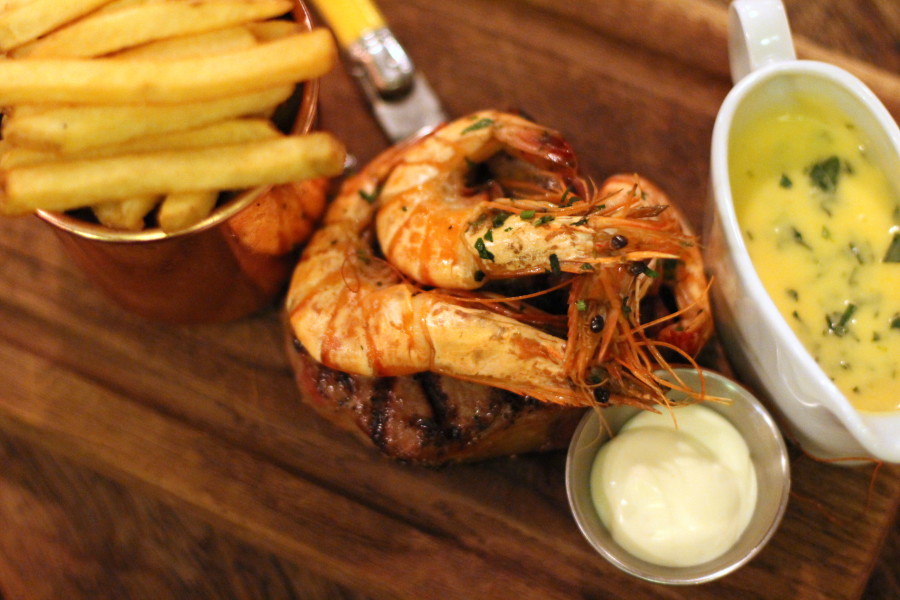 Politely declining dessert and manoeuvring my newly widened physique out of the restaurant, I realize I probably would have done myself more of a favour by ordering something lighter like the grilled salmon with new potatoes or the pumpkin and avocado house salad, but having just been socially rejected the only solution was, and will always be, to eat my own feelings. Obvs.
The fact that the meal is nonetheless enjoyable is partly to do with the attentive, kind staff at Tanner and Co and the open, lively ambience. All in all, a good night with some very decent food at the buzzing Tanner and Co, that I would recommend for after work dinner with friends who actually turn up ;)
Tube: London Bridge
Address: 50 Bermondsey St, London SE1 3UD
Tel: 020 7357 0244
Website
I was invited to review