A confident tapas restaurant in Shoreditch
The Bethnal Green Road seems a perfect fit for a misfit, and Omar Allibhoy, cited for his pro-revolutionary culinary mojo, brings a taste of his native Madrid in the form of a slick new tapas bar. The recently opened Tapas Revolution is slightly different from its sister restaurants, in that it is fully stand-alone and finally unchained from the confines of a mall which is where his previous restaurants have been. The food seems more grown up too; a polished version of his classic tapas that are served straight from the open kitchen to the copper long bar, or at more intimate tables on the periphery.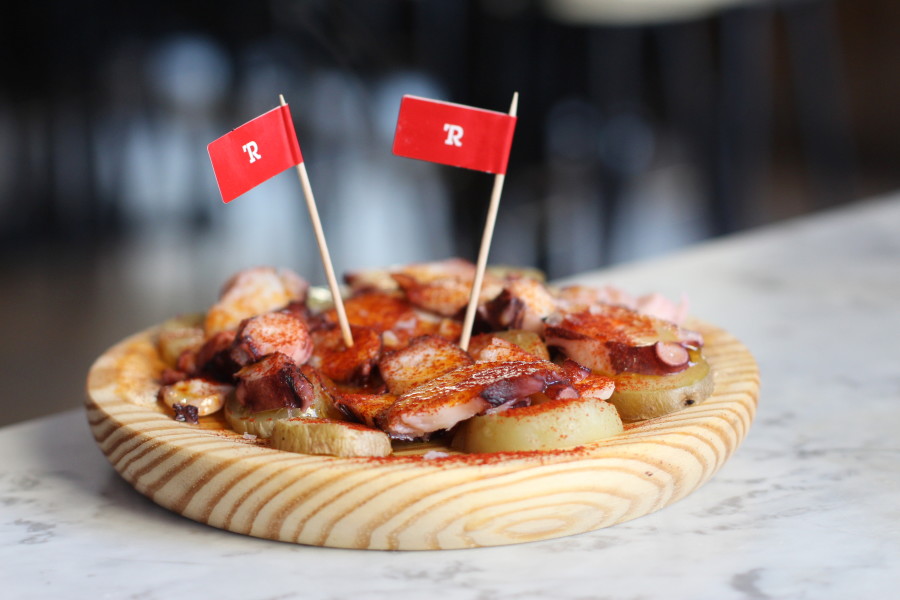 Allibhoy opened his first Tapas Revolution in Westfield in 2011 after amassing experience in the former 'best restaurant in the world' El Bulli, Maze in Mayfair and Notting Hill's El Pirata De Tapas. Even with all that, I have to admit to not expecting this new Tapas Revolution to be so good. It has plenty of flair, style and, in a few delicious instances, utter brilliance. A high standard permeates across the board and there is nothing that I wouldn't order again.
The tortilla is immediately arresting; a plump cake of potato and bouncy egg that opens to a hot liquid centre of caramelized onion. In another bowl are cheesy croquettes of boletus mushroom, truffle oil and béchamel, that seem to go well with mouth-sized bites of fried padron peppers and sea salt. A surpise star is a salad of courgettes, thinly ribboned around a thick truffle and Idazabal smoked cheese with flecks of hazelnut dressing.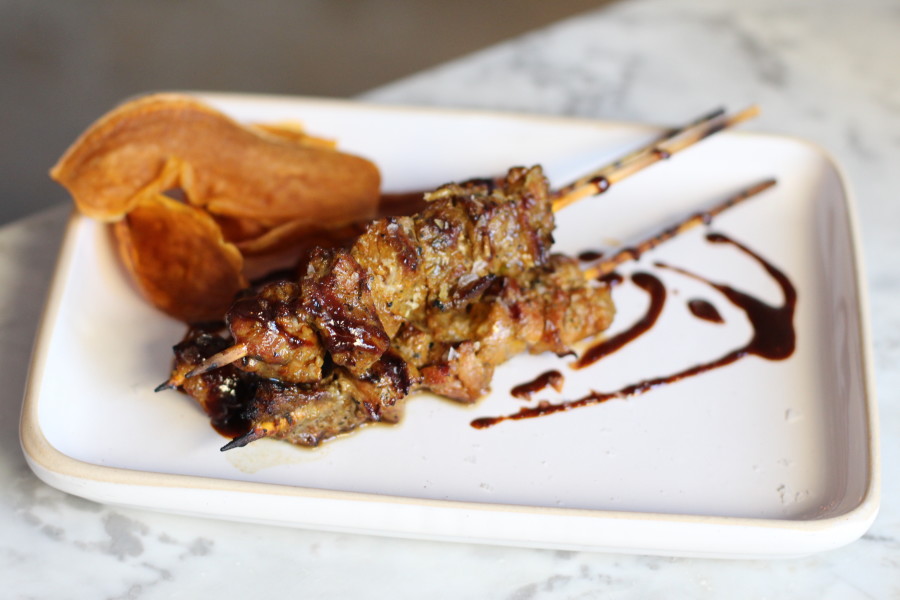 A tapas bar goes hand in hand with a plate of pulpo, and the octopus here is steamed to a good texture, cooked but not rubbery, and served with new potatoes and smoked pimentón. On another dish, a more straightforward proposition of sliced tuna carpaccio with a bit of almond sauce and citrus vinaigrette is no less pleasing for its apparent simplicity. From the meat section the best we try is a dish of marinated flank of beef, with sweet roasted red peppers and thyme flecked potatoes.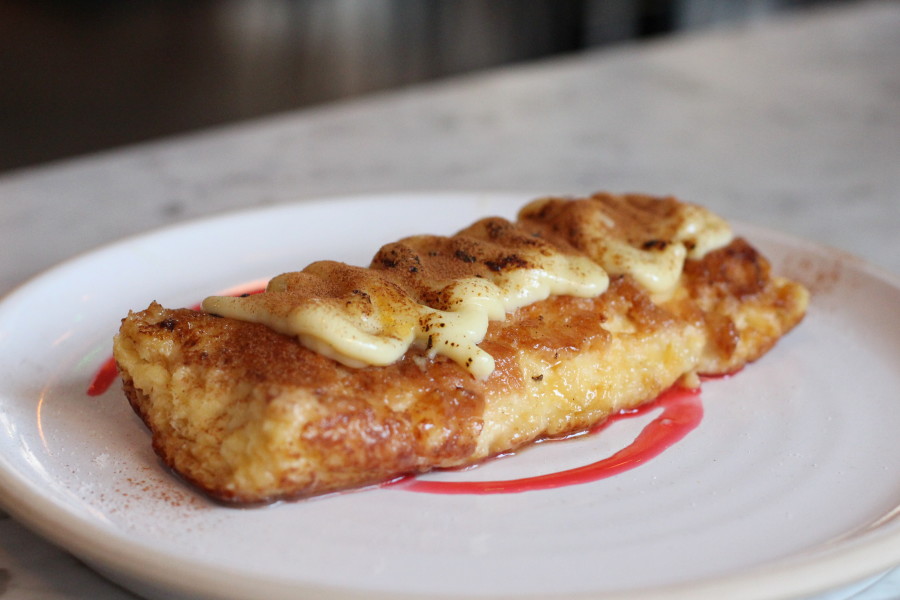 A nudge of disappointment is felt when we realise that churros aren't on this menu, but the Torrijas more than makes up for it. This flan-like dessert is most usually eaten at Easter, and is like a French-toast of brioche saturated in cinnamon, milk and egg, and baked until golden. A chocolate pot of brownie, caramel and mousse is no match for this – just order two Torrijas and die happy.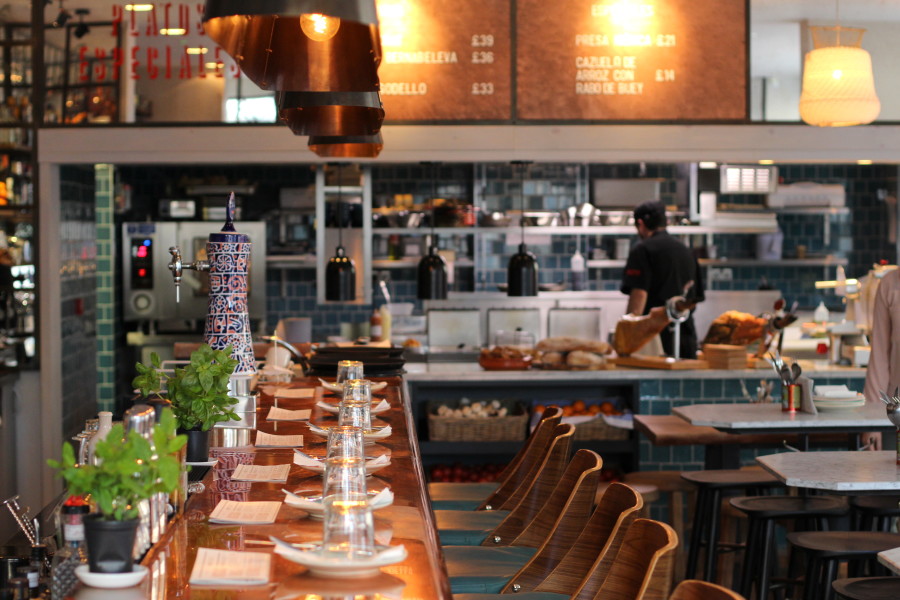 Tube: Liverpool Street
Address: 58 Bethnal Green Road, Shoreditch, London E1 8JW
Tel: 020 7729 3330
Website
I was invited to review