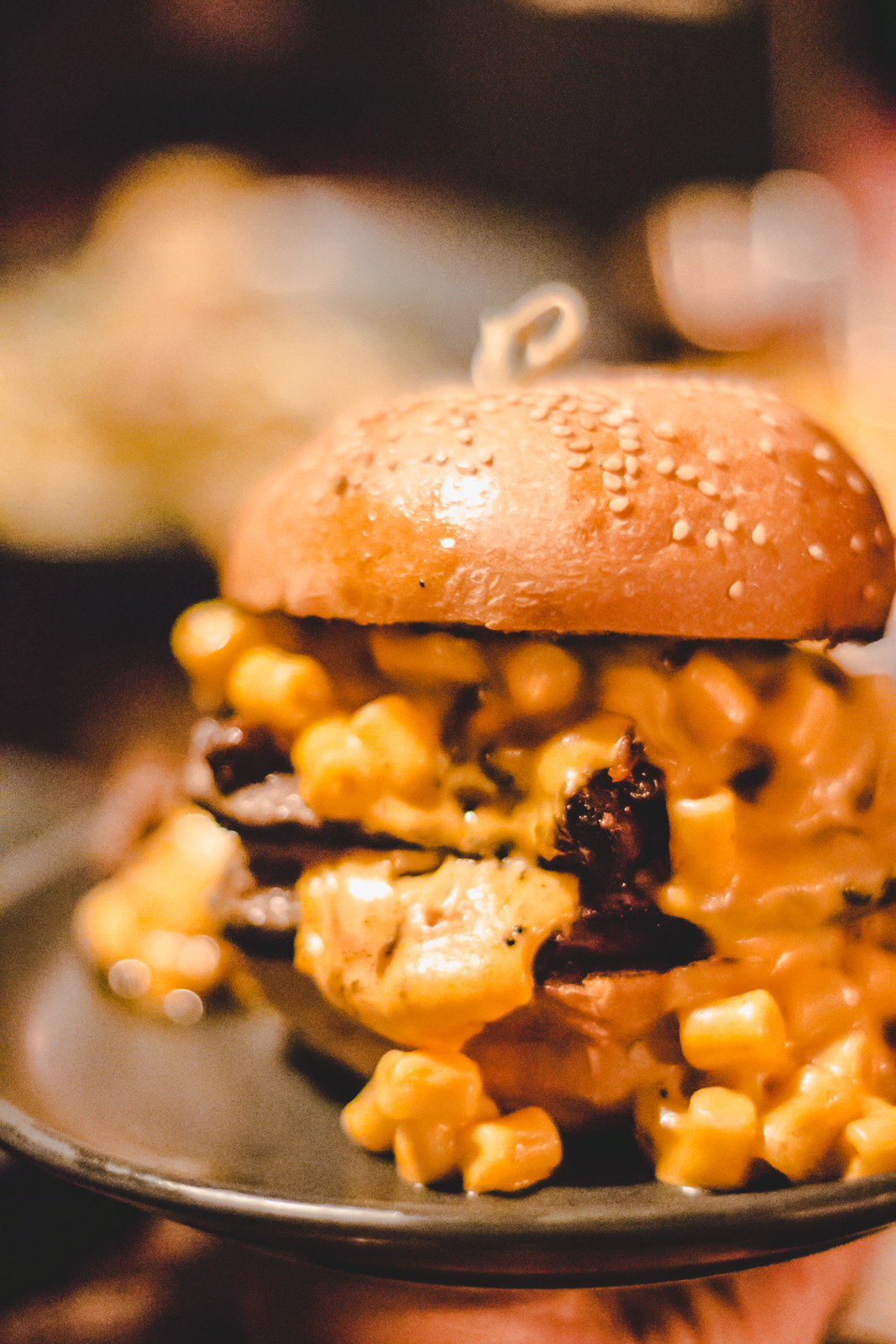 Dirty Bones, High Street Kensington – Restaurant Review
I recently re-discovered my love for American food the other day when I visited a BBQ favourite, and since then it's all I've been craving. My desires range from cheeseburgers to mac and cheese to the sort of filthy candy that only the Americans would think of (what even is a Tootsie Roll, apart from delicious?!). I'm lucky then to be able to head back to Dirty Bones today, and really lose myself in big, fat, dirty Americana.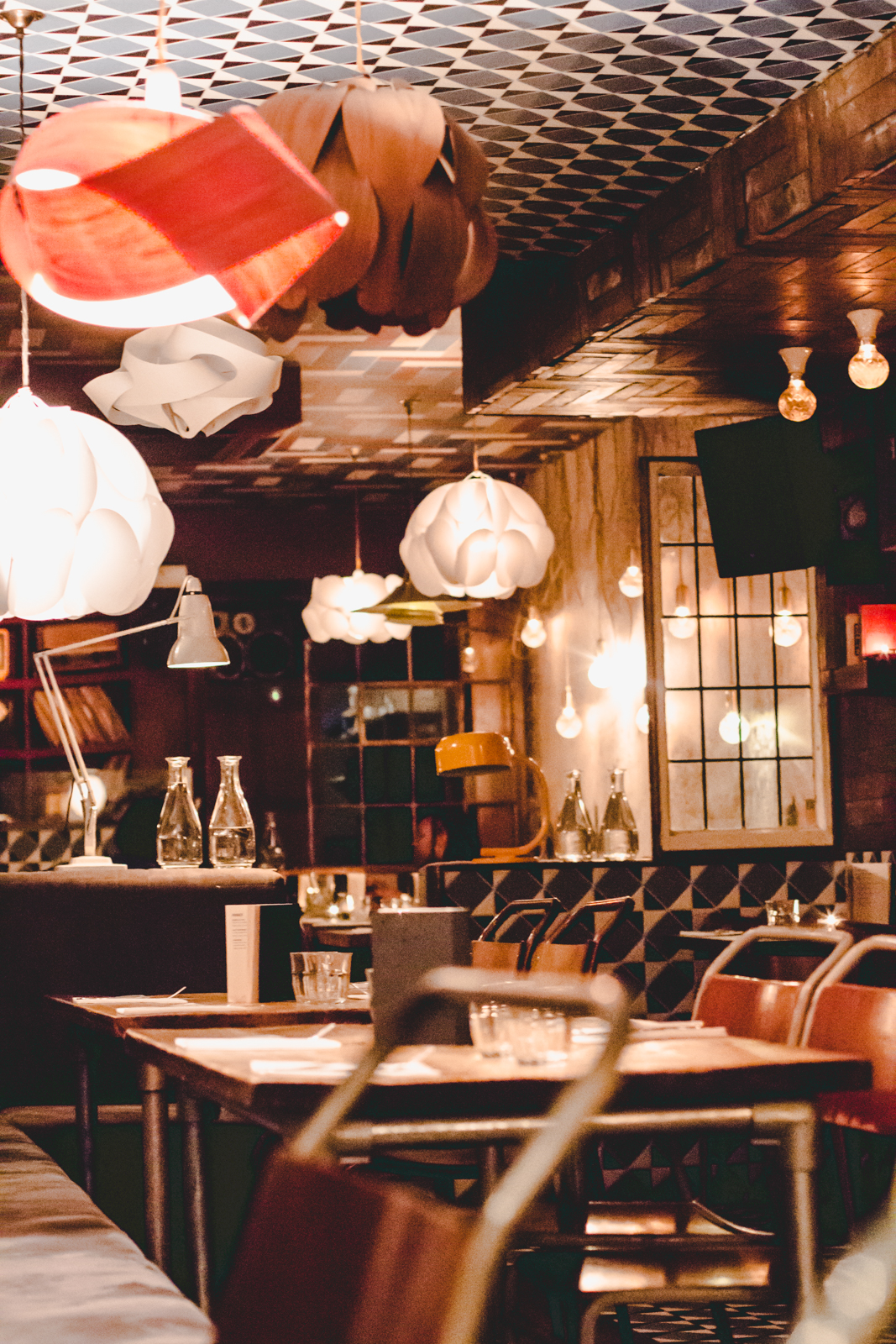 I'm here today to explore the recent relaunch of the original site of Dirty Bones in High Street Kensington. It's the perfect excuse for another visit and, most importantly, I get to eat their signature Cheeseburger Gyoza again, made popular in their Soho site and now also available here.
READ MORE:
Cheeseburger Gyoza, Sugared Doughnuts & Cold Brew Coffee at Dirty Bones Soho
Mmm, Cheeseburger Gyoza…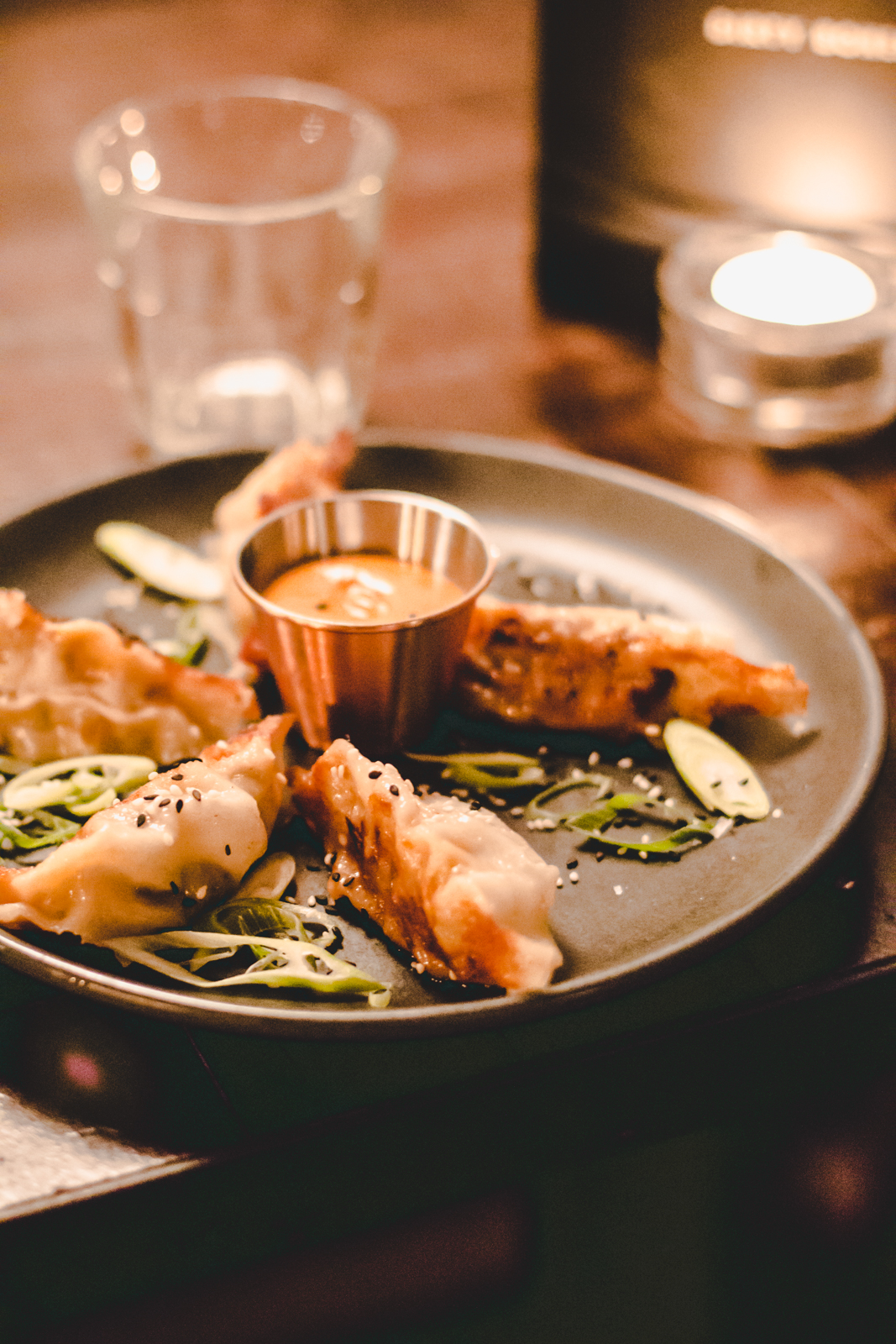 I don't know which genius thought of these babies, but he has fast become my favourite person.
The Cheeseburger Gyoza are as delicious as they are surprising. Really, it could only have been Dirty Bones who thought of and created them.
So what are these mythical things?
Imagine thin, perfectly crisp, fried gyoza, golden from a pan, filled with succulent 'burger' mince and mustardy yellow Cheeseburger sauce. Swoon.
Blinks hard, swallows, tries to remember to breathe (and that one is on a weekday diet). Cheeseburger babies, you and I will just have to wait for a weekend.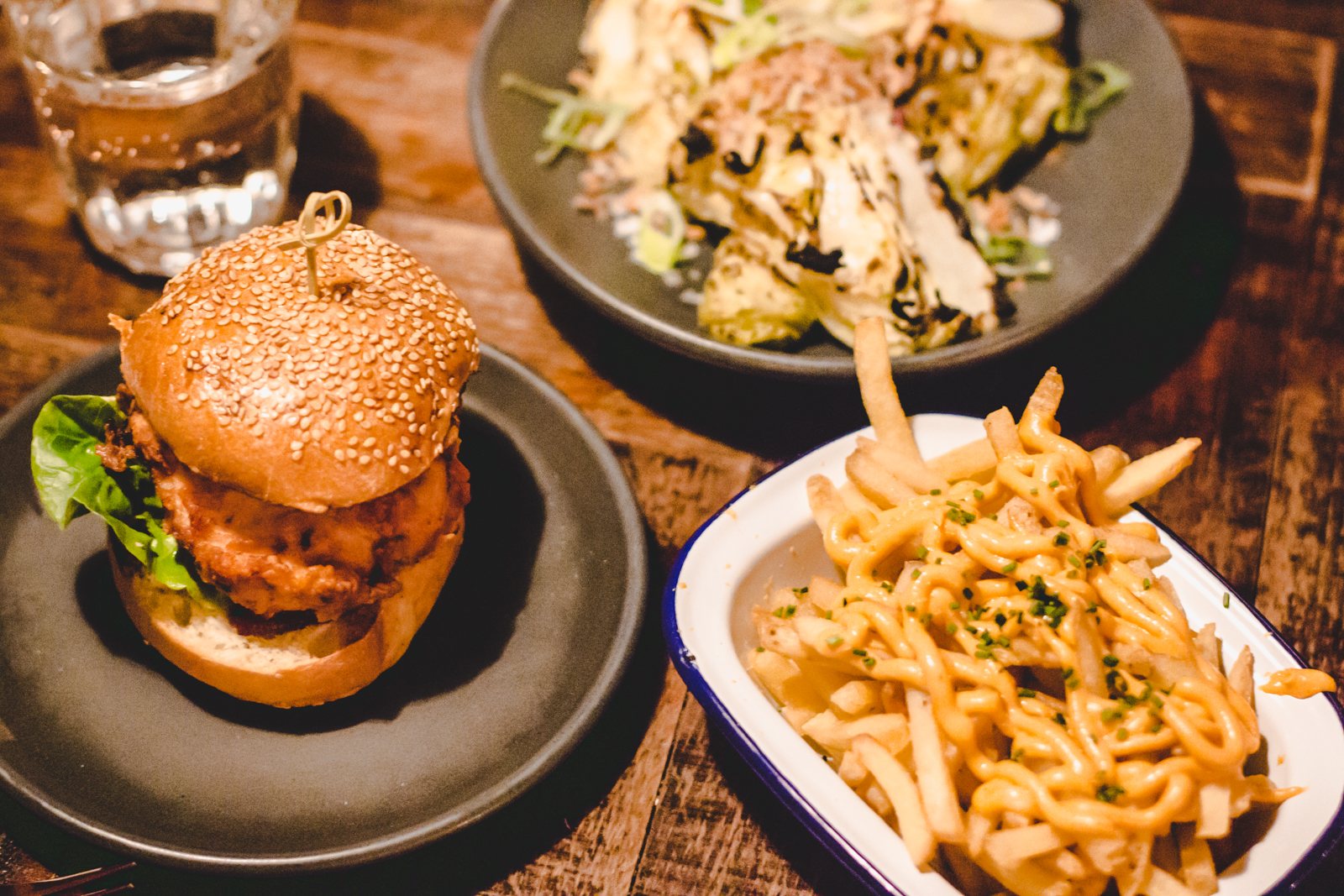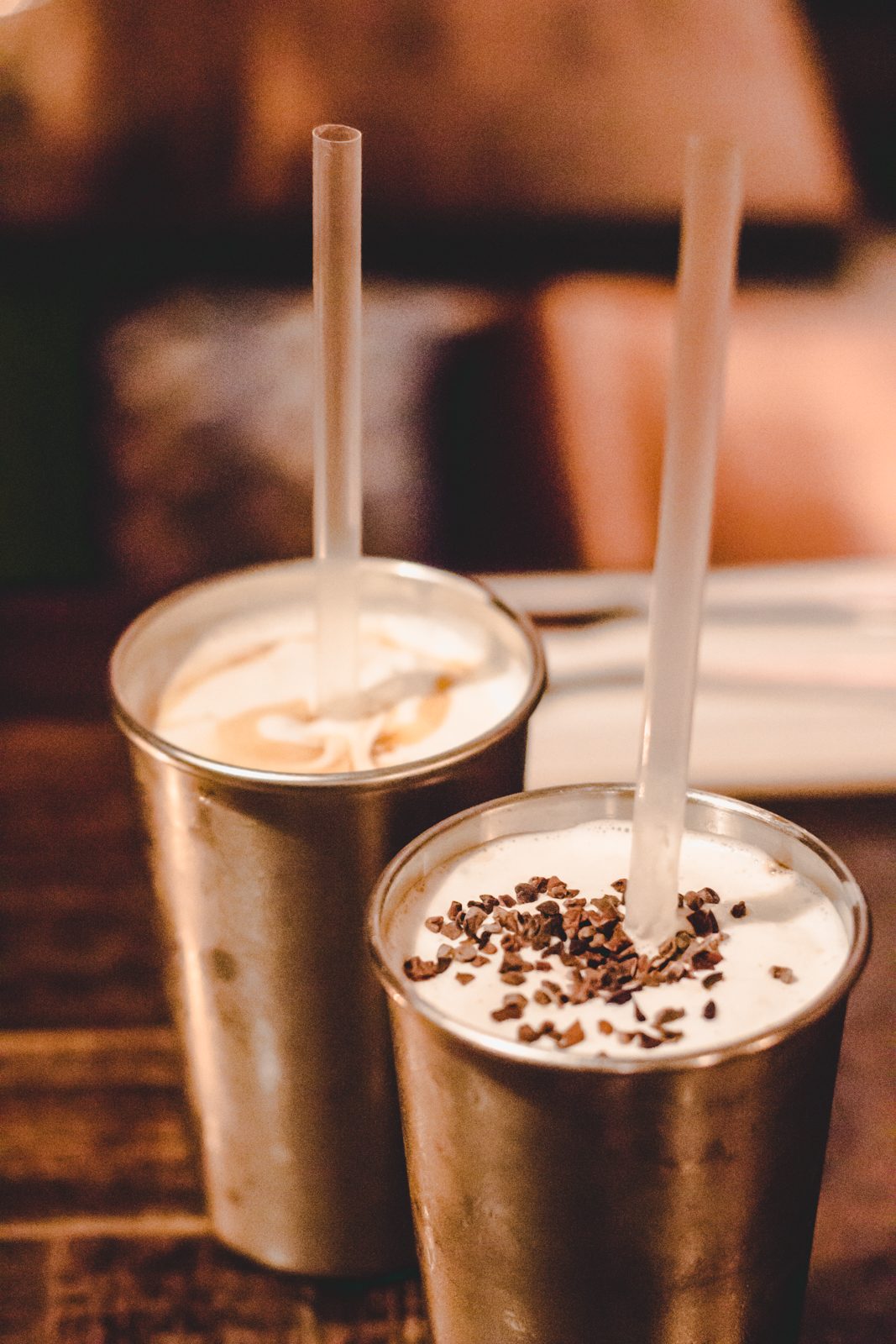 And then there were Wings…
Buffalo Hot Wings, to be precise. Little, bite-sized mouthfuls of juicy chicken, tossed in Franks hot sauce and spices, and served with a blue cheese dipping sauce. Om nom.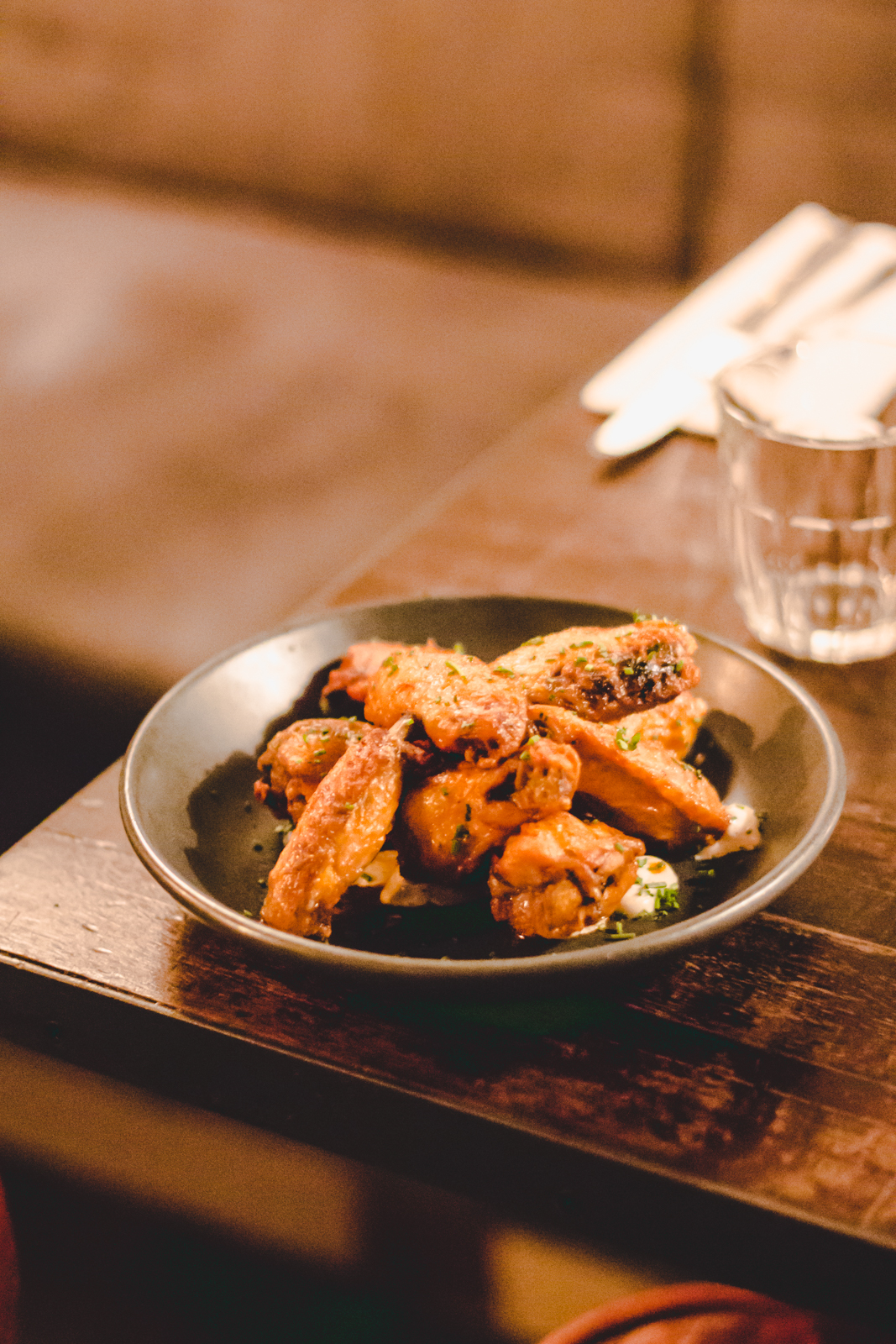 Between the wings and the Cheeseburger Gyoza, we've already had quite a lot of rich food. But when has that ever stopped us?
And so it is that after polishing off a good amount of calories already, we are brought out The Mac Daddy. Just, look at it…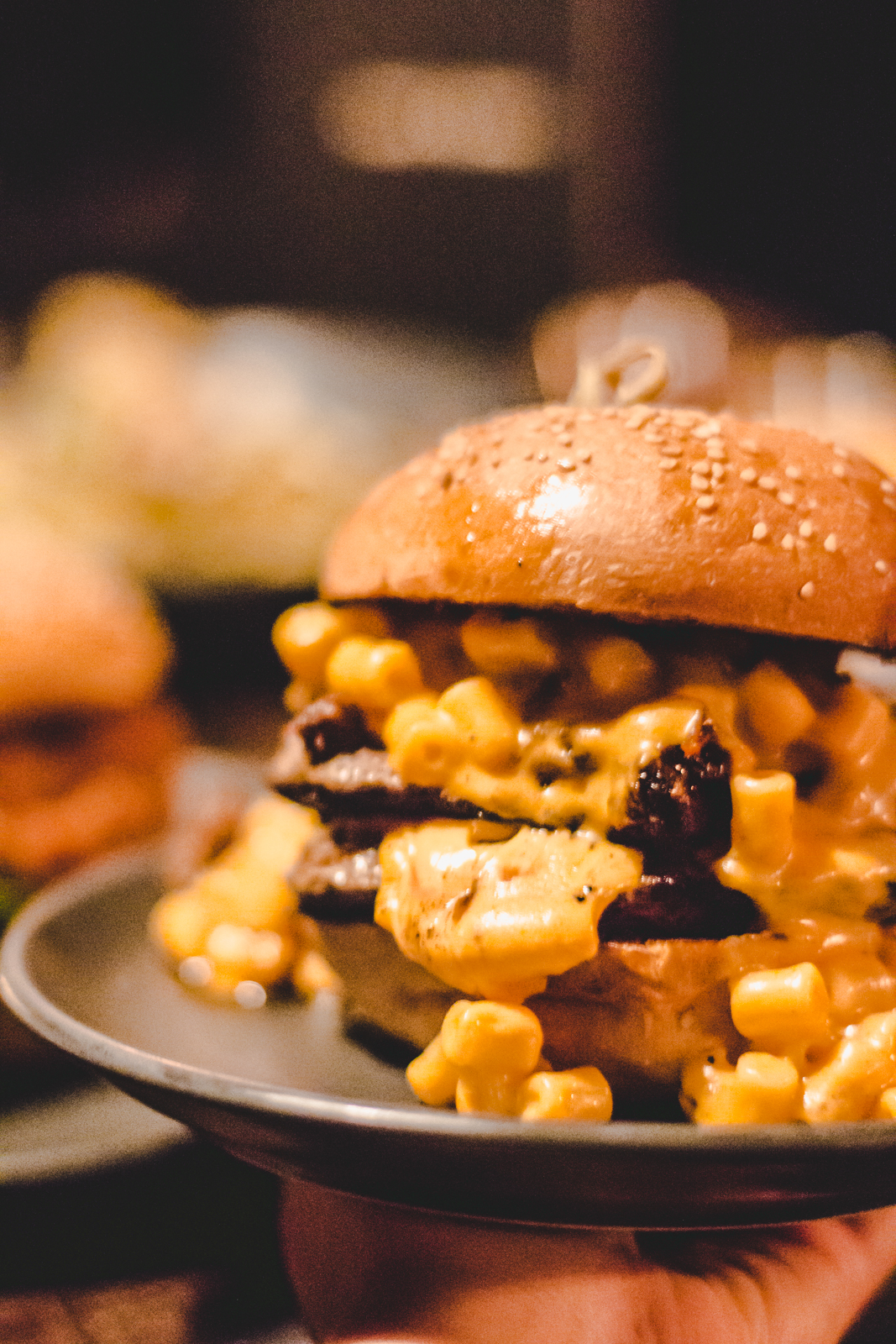 The Mac Daddy is filled with a brisket and dry aged steak burger, cooked to medium and served dripping in its own delicious juices. On top of the patty is a whole heap of American goodness – mac & cheese goodness to be precise.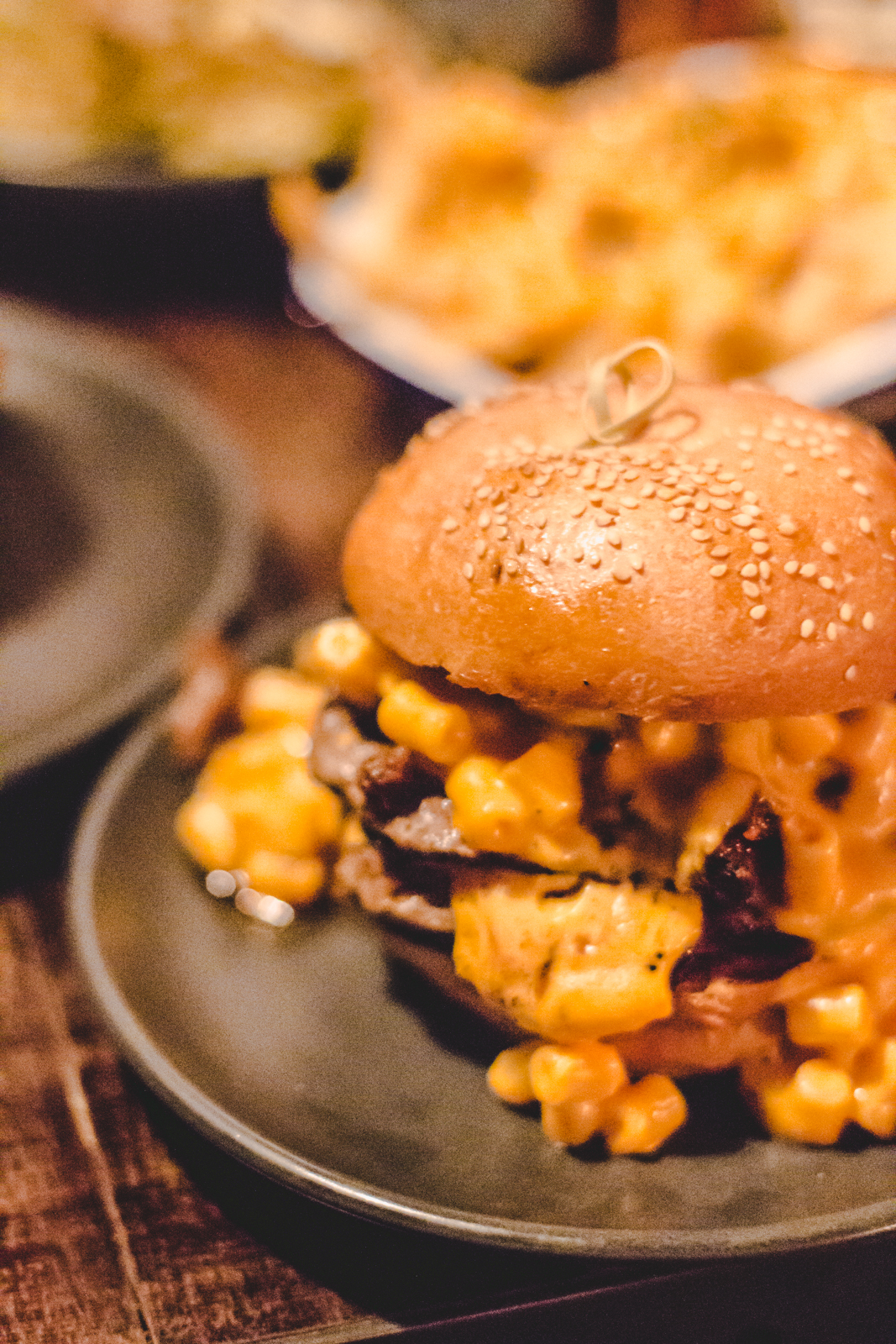 The tangy, salty mess of pasta and cheese is spiked with a coffee-flecked BBQ sauce and dangerously moreish cayenne pepper. Its so good…
Desserts and final thoughts..
Ok, ok, so I hated myself for also ordering dessert, but this wouldn't be a proper review without one. Having said that, tasting the peanut butter cookie cup is no real hardship.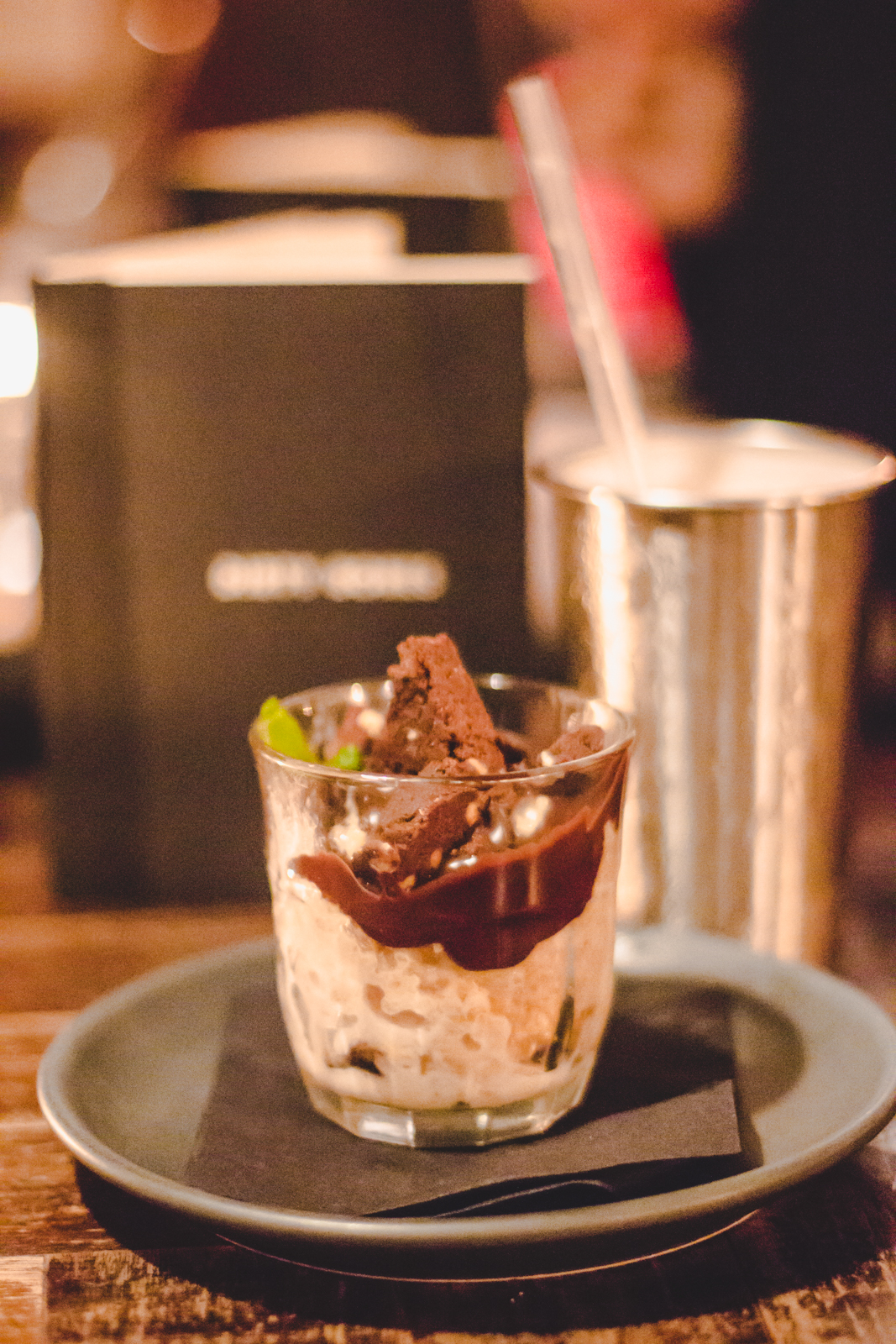 Belts are loosened, spoons cocked to scoop up caramelized chocolate ganache and dark chocolate cookie chunks. A good time is had by all.
I could talk more, but I think that just about covers it (in cheese and burgers). And, maybe, just maybe, I can say that Dirty Bones have finally met and overcome my American food cravings. Mmm.
If you feel like having a hot date with a cheeseburger gyoza, then Dirty Bones is a good place to go. The only place to go. Gyoza me. Ok I'll stop now 
Have you even been to a Dirty Bones in London? Do you welcome naughty bits of American food as much as we do? We'd love to know where you satisfy your cravings so let us know here or on Instagram!
Thanks to Dirty Bones for having us in. The meal was complimentary, but all views are our own and as ever we aim to provide useful and honest feedback.