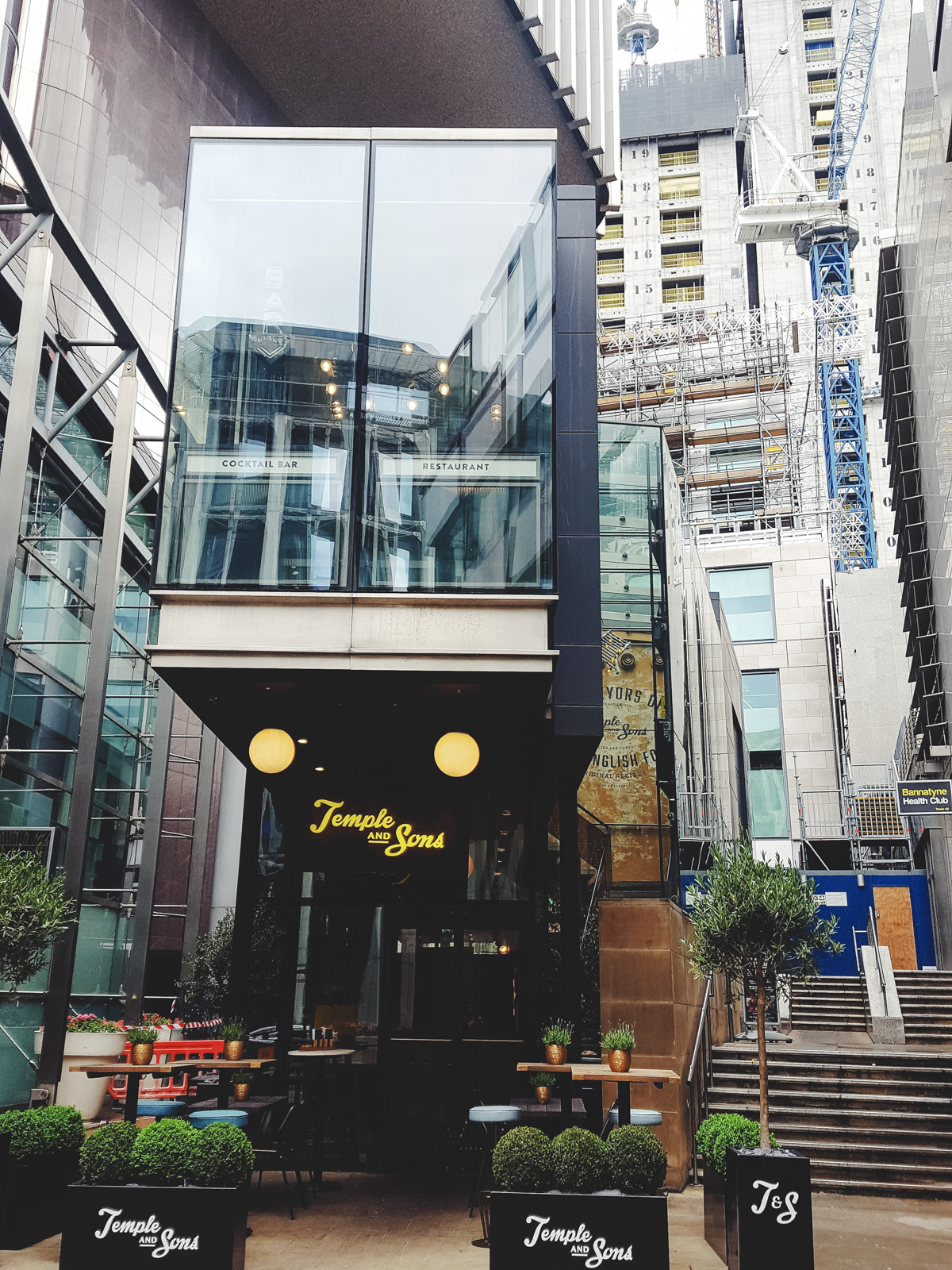 Temple & Sons restaurant review, The City
Temple & Sons is the latest restaurant from Jason Atherton, the restauranteur behind City Social, Pollen Street Social and Little Social.
His newest restaurant is full of retro design touches and has an almost vintage feel, with its (literally) canned drinks and bronze detailing.
In addition, Temple & Sons is located in what seems to be an elevated and glass-walled shipping container, set between and surrounded by skyscrapers. I love how precariously it sits perched between these glass and concrete titans, like a friendly life buoy in a sea of finance.
Trying out the Saturday brunch menu at Temple & Sons
We're here at Temple & Sons on a rainy weekend, in search of a dry spot and a good meal. Those expectations are easily met and exceeded with a table full of lovely brunch goodies.
Our favourite out of the lot would have to the wood fired onglet steak, sourced from the Lake District, and served with fried eggs and roasted potatoes. Being a table of carnivores the steak and eggs is always going to be a winner, and it really is a good dish that I'd be happy to have at any time of day. Just look at it…
Big, fat, gooey egg yolks make a few appearances during brunch. They sit in poached egg form atop a couple of muffins and doused in a citrusy hollandaise sauce in Eggs Royale. We pierce them lasciviously and enjoy the way they leach into the muffins. All in all, it's a fair rendition of the dish.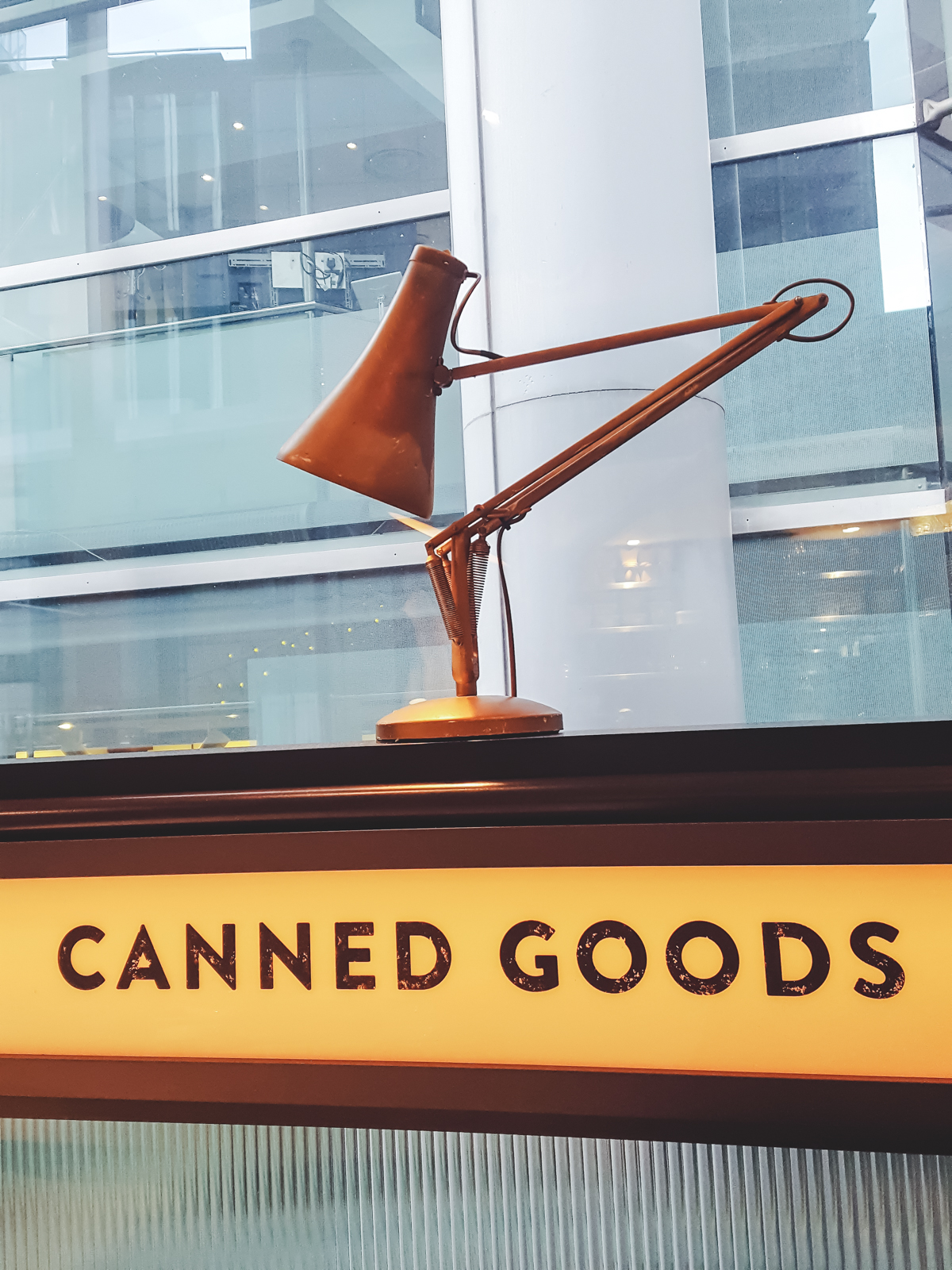 We also have them in duck egg form on crushed avocado on a wedge of sourdough. Again, this is another fair dish.
Dessert and final thoughts
Just to add a little sweetness to proceedings we also order the buttermilk pancakes. These are interleaved with crushed blueberries and served with a gloriously thick vanilla cream and maple syrup. So good.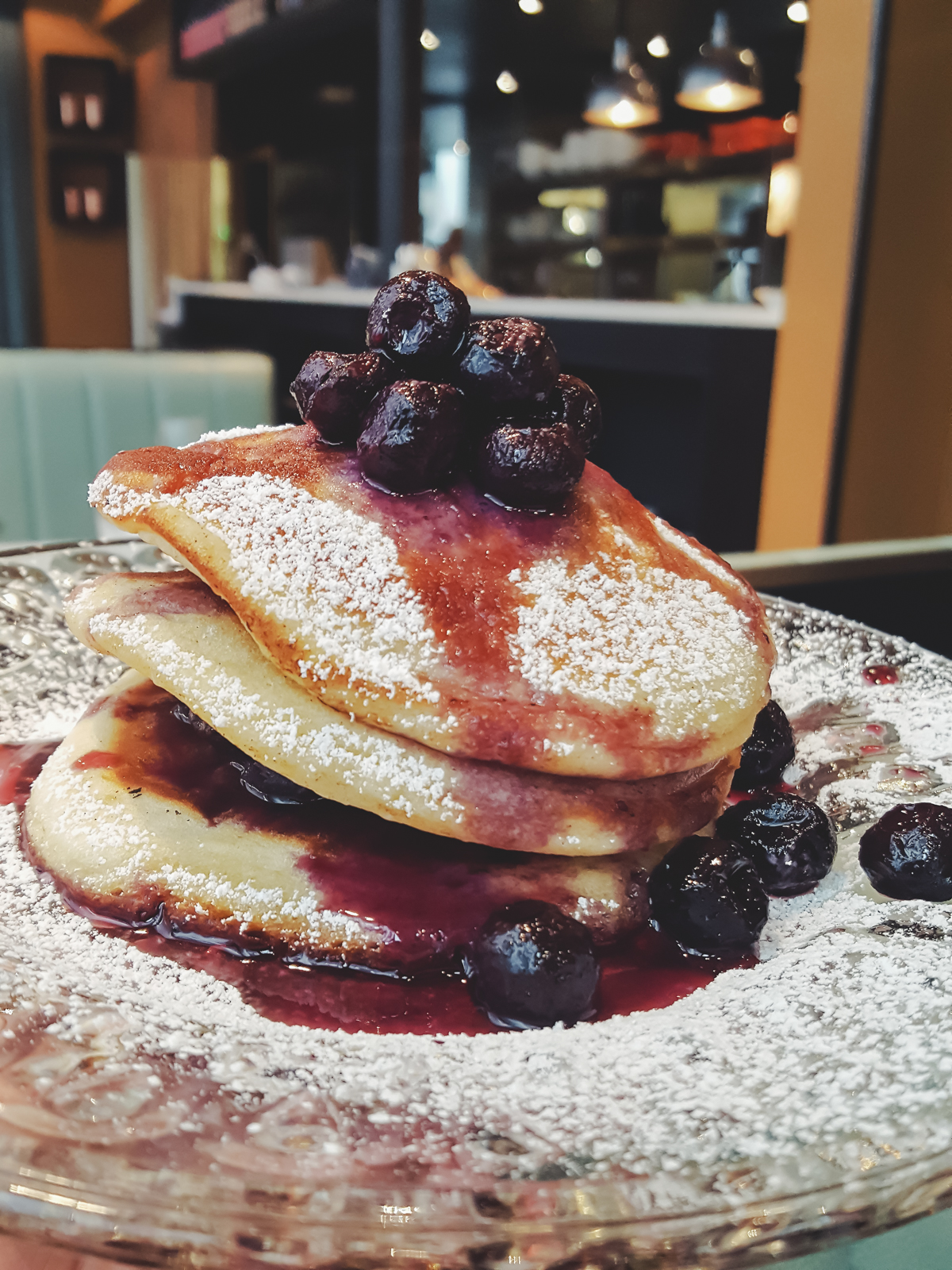 As a brunch spot we've really taken to Temple & Sons, and can't wait to go back and try out more of the menu!
Have you been to Temple & Sons yet, or to any of Jason Atherton's other restaurants? Where is your favourite spot for brunch in London? We'd love to hear back from you, pop us a comment or say hello on Instagram!
Tube: Bank
Address: 22 Old Broad St, London EC2N 1HQ
Website
Thanks to Temple & Sons for having us in. The meal was complimentary, but all views are our own and as ever we aim to provide useful and honest feedback.