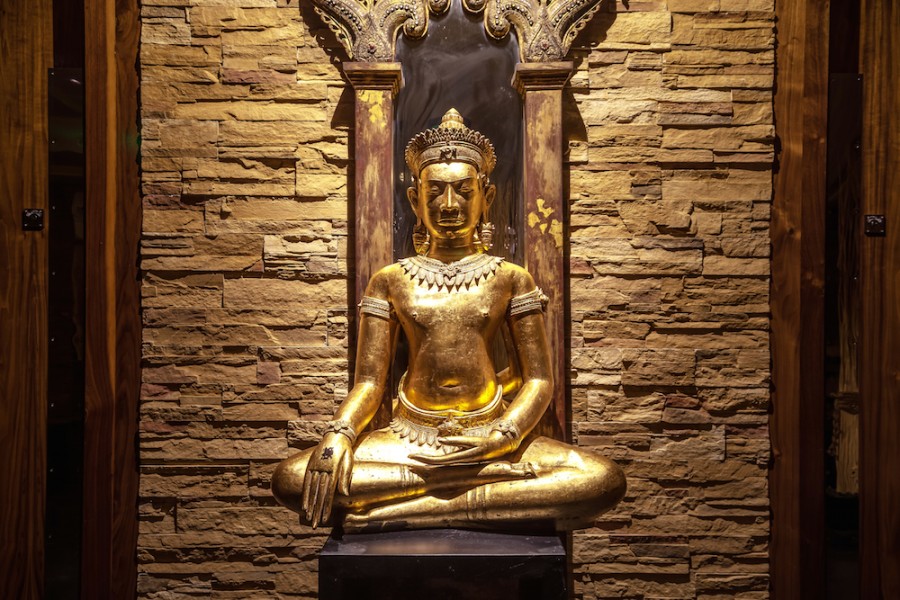 Finding inner zen with a Luxury massage at Thai Square Spa
I love being an engineer. The work can be challenging in a good way, the people are often the nicest you'll come across in a working environment and its a profession that runs in the family. Saying this, the industry is cyclical and every now and then goes through a trough, and the low oil price means that people are now being made redundant en masse. Although I've thrown myself into blogging in an attempt to soothe the soul, its fair say I've been stressed of late. There couldn't be a better time to try out a massage for the first time, at the beautiful Thai Square Spa.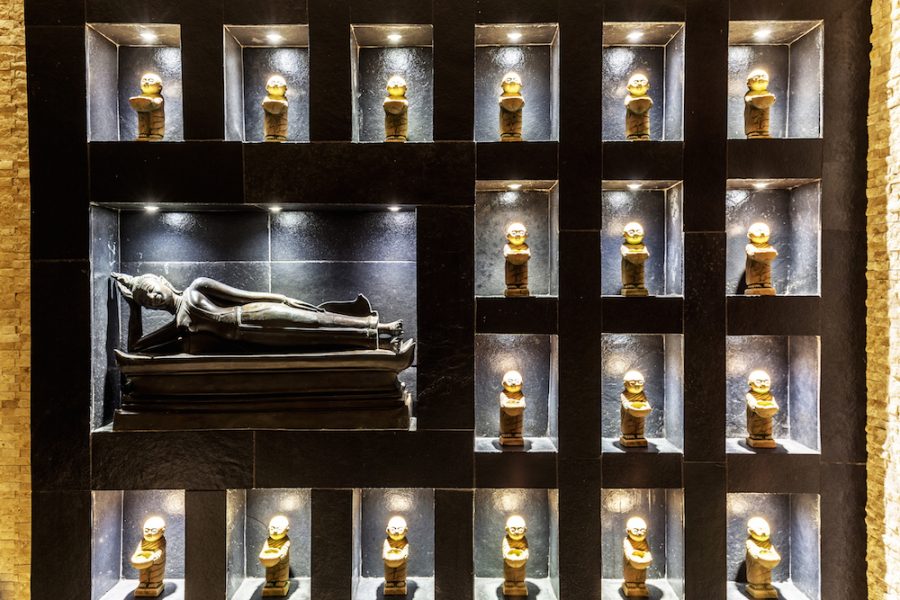 The stress of potential job loss has been hiking up the tension in my muscles, and my shoulders need some urgent TLC. Luckily for me, my first massage is fabulous.
I arrive at the Trafalgar Square branch of Thai Square Spa and am instantly enveloped into an environment of serenity. A quiet fragrance whispers through the air that is at exactly the right temperature to slip into a soft cotton robe. As I step down the stairs that are curved like a cocoon, I find a solitude that is welcome, and a shelter from the problems of outside.
The massage rooms are located in a glossy black corridor that runs like an artery through the heart of Thai Square Spa.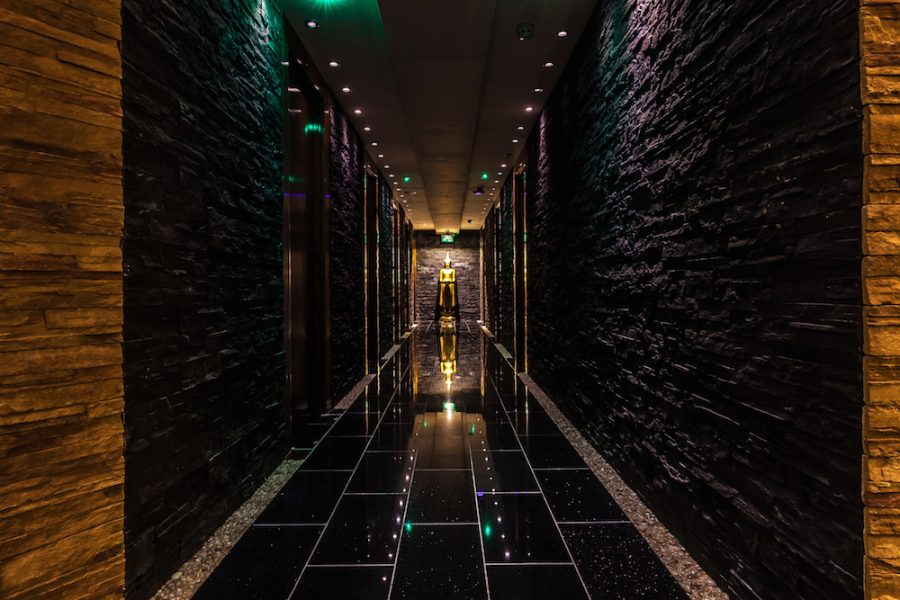 I'm trying out an hour long Ritual Massage, a treatment that is said to combine various Oriental massage techniques using essential oils blended from flower and fruit extracts. ­
My treatment starts with a foot cleanse in a petal strewn wooden foot bath, and a cup of Thai herbal Bael tea. We then move onto the Ritual massage itself, and as each of my limbs is steadily worked on I feel myself slowly relax into the cotton of the hydraulically powered massage bed. The masseuse rubs Andaman Aromasoul oil into my skin with hands that are firm and constant, in a beat that works soothingly across my body. The oil is inspired by Thailand's Arabian aromatherapy influences, based on rosewood essential oil, cardamom, vetiver, sandalwood and myrrh combined to act as a herbal anti-inflammatory.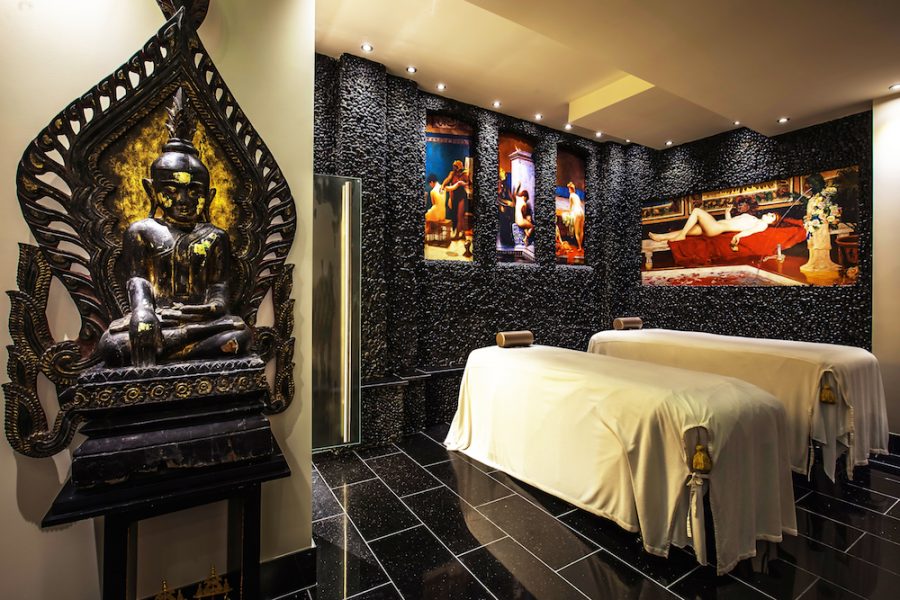 In the heart of the spa, disrobed and utterly relaxed already, I feel miles away from the stress I felt before.
I have the place to myself, and finally I feel my head clear a little.
The hour passes far too quickly, so much so that next time I'll book myself in for an hour and a half session. I leave feeling relieved and wonderfully calm, and the restorative action of the massage is worth it alone. Plus now I'm all glowy and smooth!
My first massage experience couldn't have gone better and I'll be back to Thai Square Spa to try out more of their treatments – the Hot Jade Stone Massage sounds glorious.
A one hour Ritual Massage costs £80, and there are a range of other treatments available. For a longer spa session try one of the Thai Square Spa half or full day packages. How luxurious!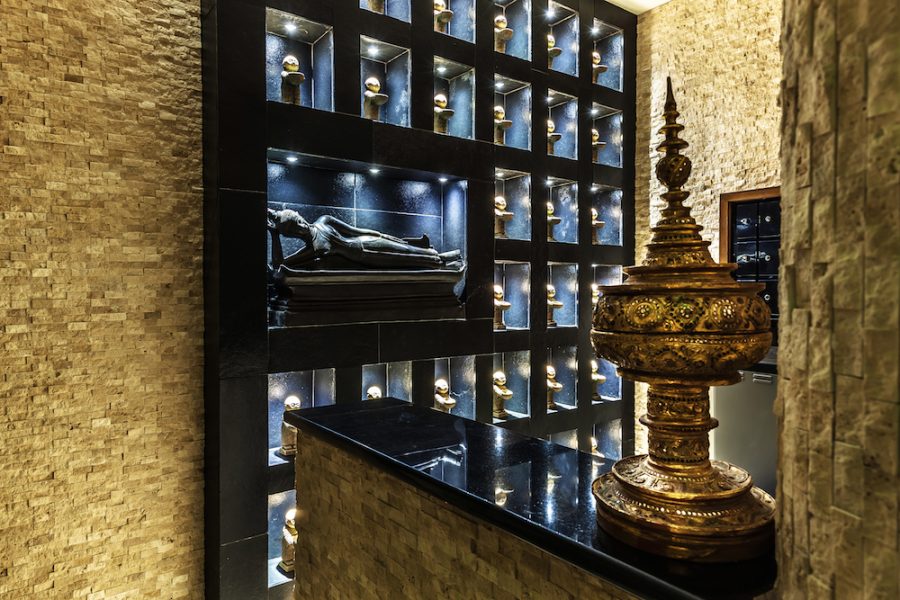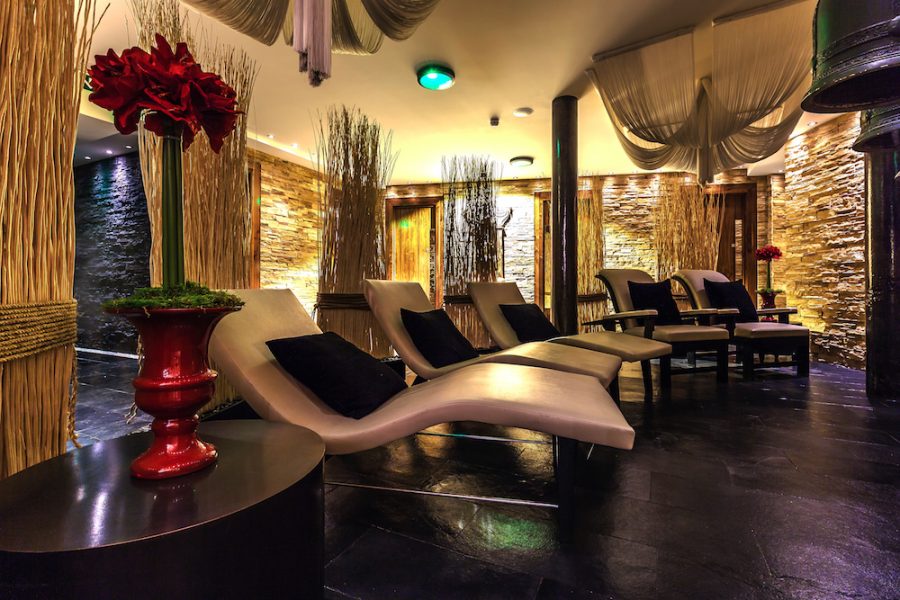 Tube: Charing Cross
Address: 25 Northumberland Ave, London WC2N 5AP
Tel: 020 7839 7990
Website
I was invited to review